This is an updated version of a post that was originally published in May 2020.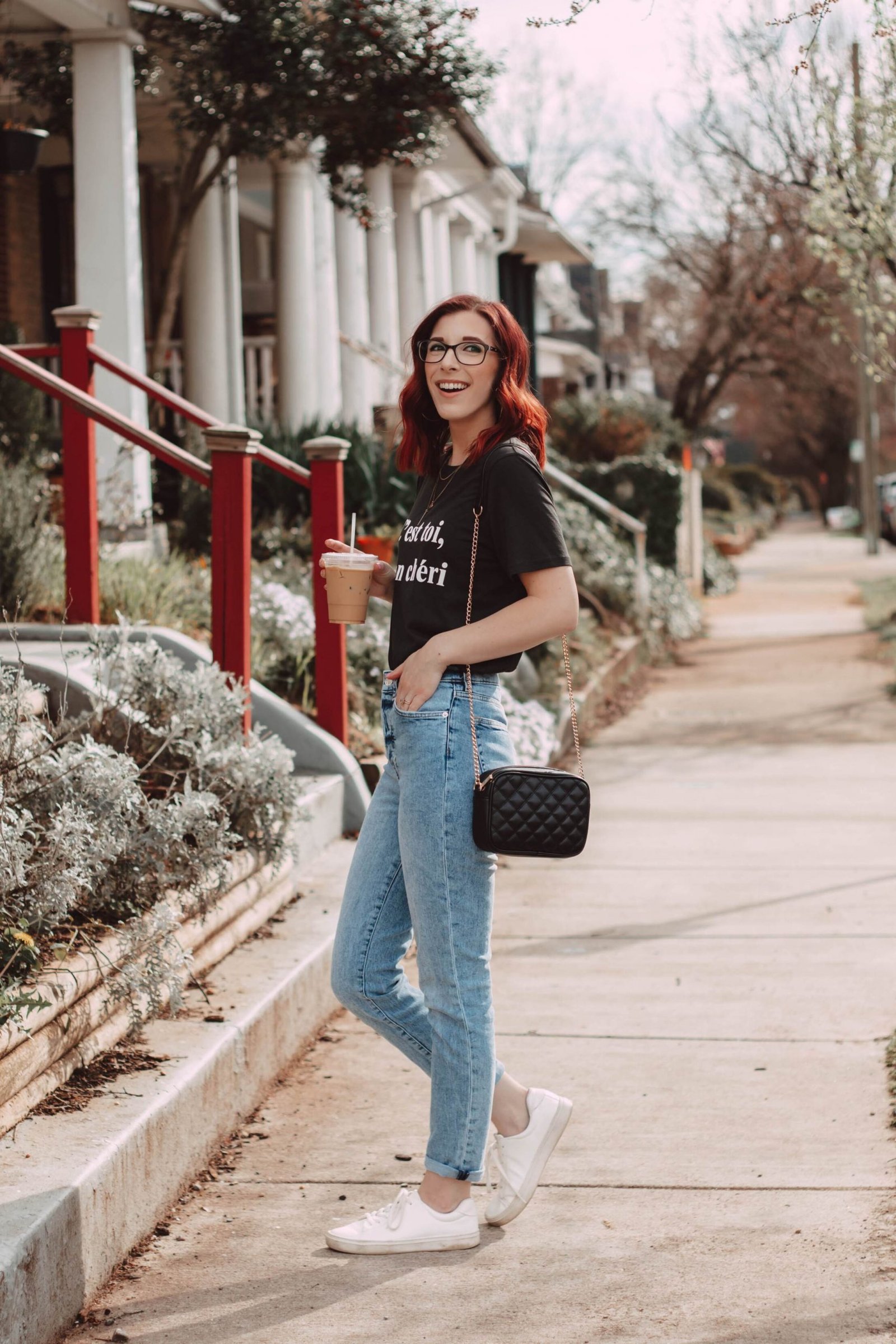 I like to consider myself a bit of a graphic tee connoisseur. They're my favorite kind of clothing item to wear, no matter the season. They're versatile and fun and suitable for all ages, shapes, and sizes!
I remember thinking when I entered my 20's that graphic tees were no longer appropriate. I was a grown woman and they're for kids. Boy, was I super wrong on that one. If you really know how to shop for graphic tees, you'll be able to work them into your current closet with zero effort.
Over the past couple of years, I feel as though I've perfected the art of shopping for a graphic tee, and so, naturally, I want to share it with you!
---
outfit details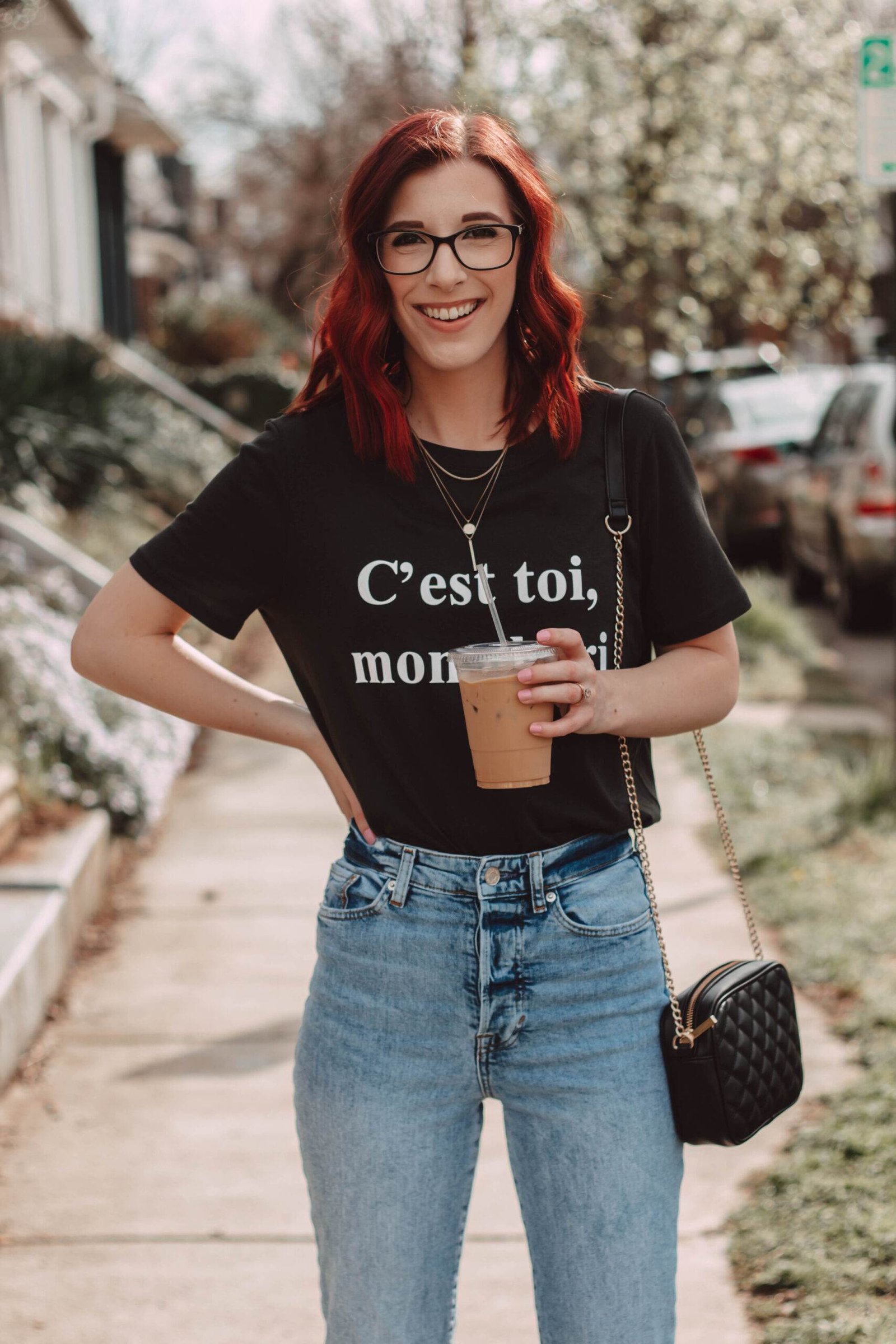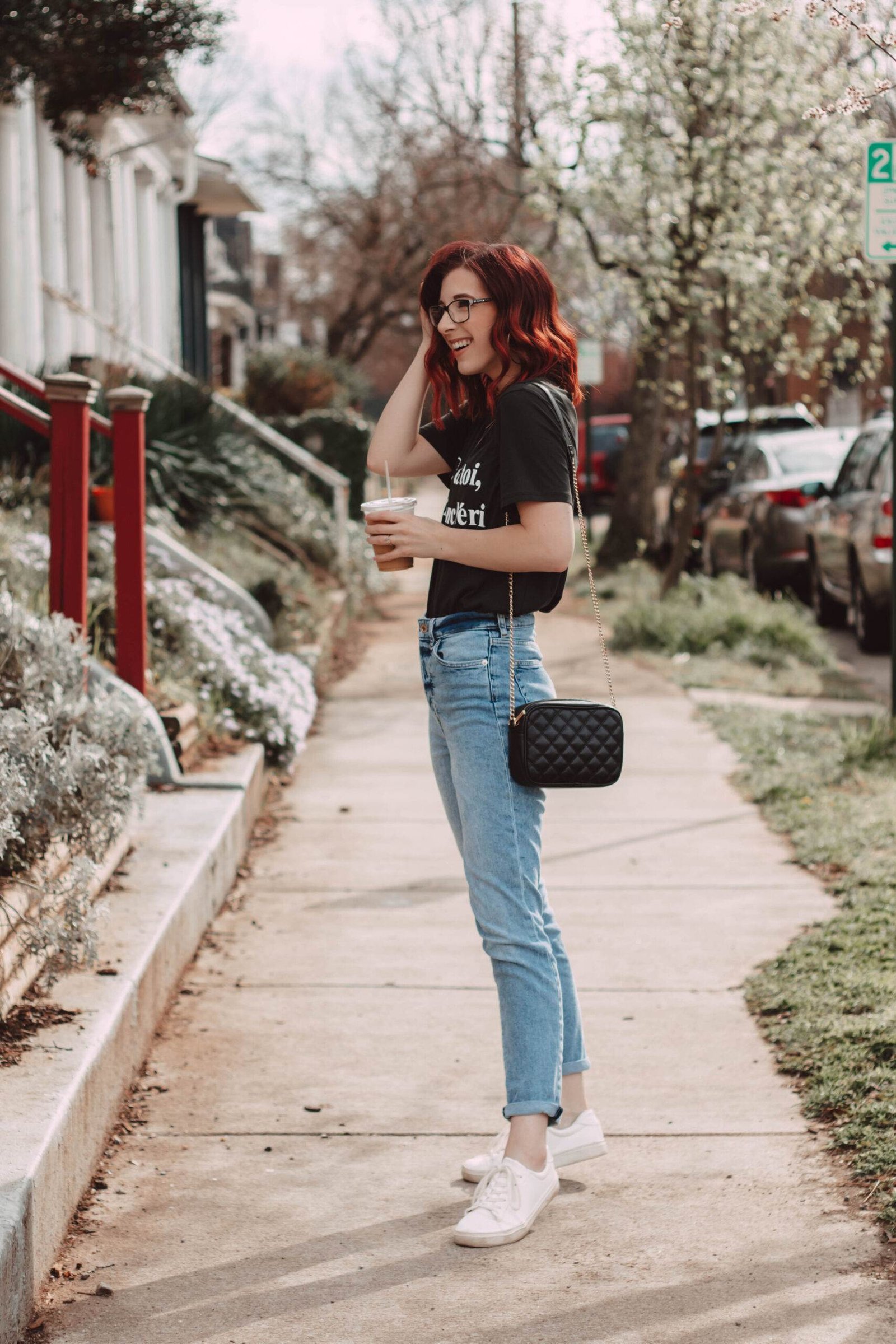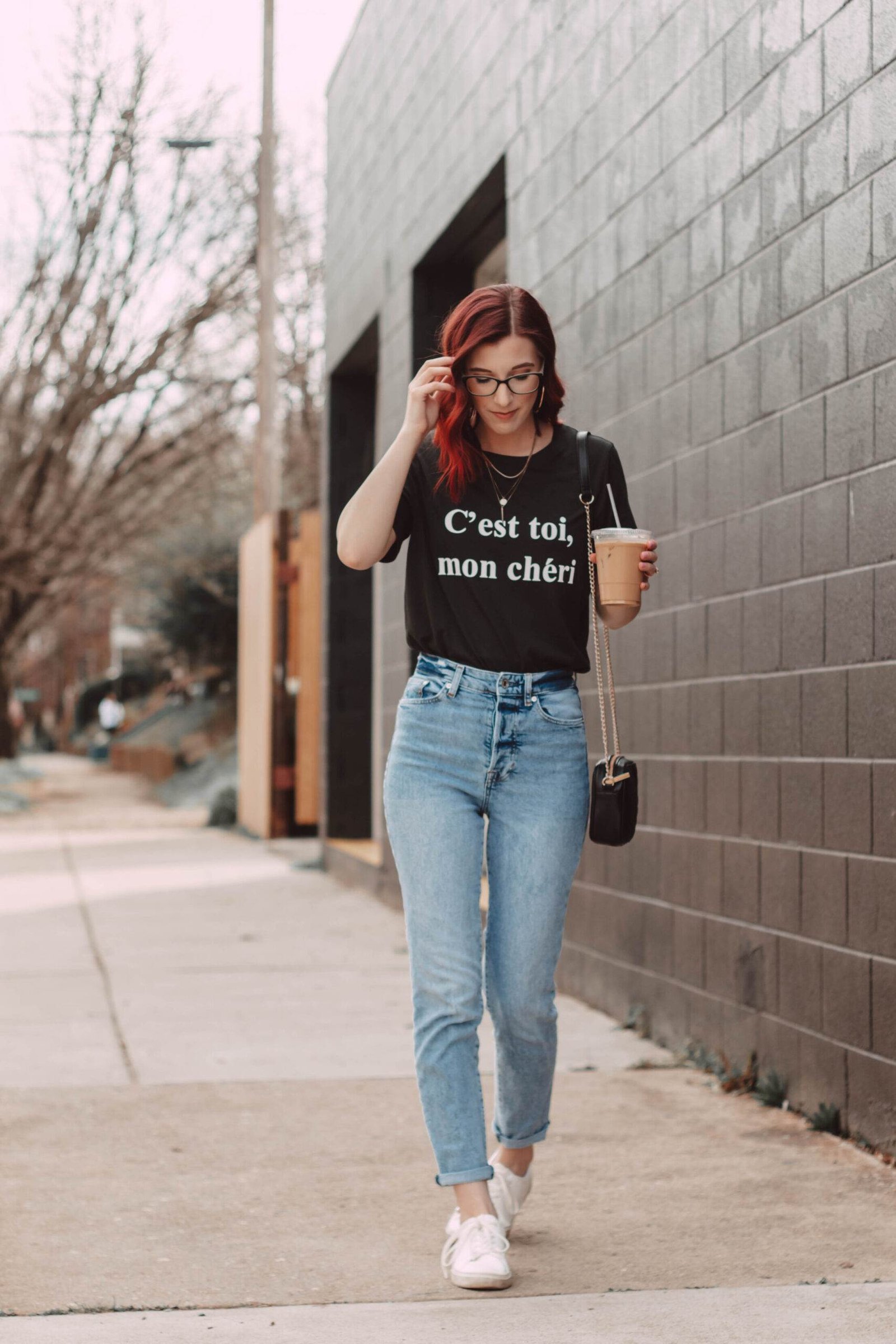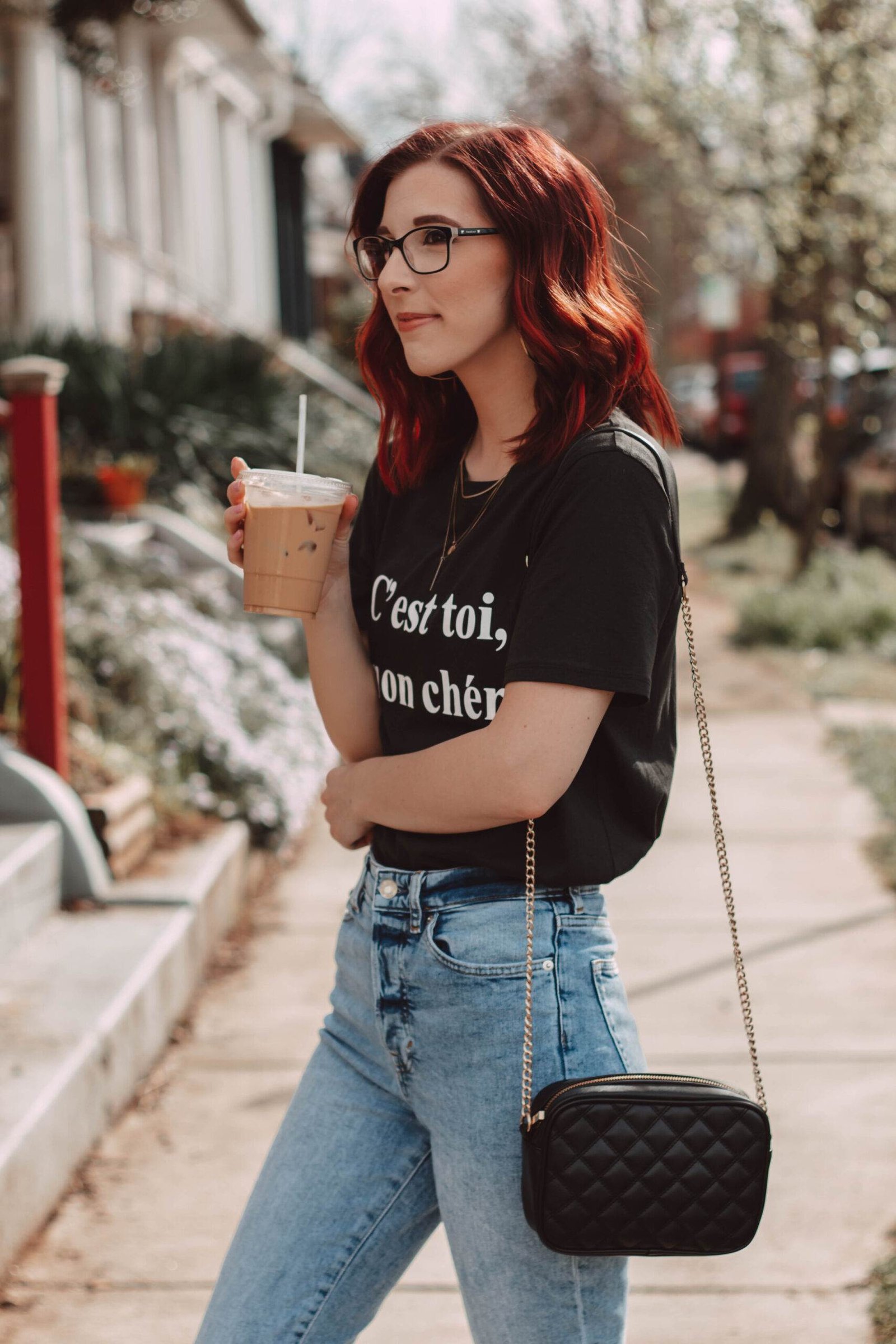 5 Things to Consider When Shopping for a Graphic Tee
I like to consider myself a bit of a graphic tee-shopping pro at this point. As a teenager, I basically lived in dELiA*s (does anyone remember that 90's/00's brand?) novelty tops, and over time, I discovered some of the best hacks for getting your hands on the perfect graphic tee.
Don't be afraid to shop the men's section
Men's t-shirts are cut in a more boxy shape, and they're normally longer and softer! If you pick up a smaller size men's tee, you can wear it tied at the hem, tucked into pants or skirts, or rolled up into your bra's band as a crop top. If you get a bigger tee, you can use it like a short dress or tunic, or even over biker shorts. I highly recommend the men's graphic tees at Target and H&M, as well as Urban Outfitters.
Opt for cotton or primarily cotton fabrics
Synthetic materials or lower quality materials often cause the shirt to shrink or warp after washing – even when taking precautions. I've had hems twist, prints fade, and serious shrinkage when working with materials like polyester. However, if the top is 100% cotton, while prone to shrinking, if you hand wash and lay flat, or at least following the cleaning instructions, you're more likely to keep the piece in great shape for an extended period of time.
choose everlasting concepts
This means picking colors that work with your wardrobe long-term (black and white, white with red text, blush pink, etc.). It also means choosing classic pop culture references. I'd be more likely to choose a Queen or Friends tee over Billie Eilish or Rick & Morty. Catch my drift? Also, if you're going to pick a "band tee," please, oh please, choose a band you know at least one song by, so you don't appear naive. And if the phrase on your shirt is in another language, double check the translation! *For instance: my t-shirt says "c'est toi, mon chéri," which roughly translates to, "it's you, my darling."
Don't overspend
This should be a no-brainer, but you do not need to spend more than $50 on a graphic tee. Heck, I don't think I've ever spent more than $25 (unless it's literally band merchandise I purchased at a concert to support the artist). These kinds of pieces are like filler for your wardrobe. They're not necessity, they're often trendy, and it's likely that you won't be interested in the particular subject matter on your tee in a year or two. These are not investment pieces, so don't spend investment piece money!
Shop around and find a favorite retailer
Just like I had dELiA*s in my younger years, I know that H&M is my favorite place to go for all my graphic tees now. I know exactly which size to choose, and which line works best for me. Occasionally I grab a tee from Target, but those are really my favorite spots. I've purchased shirts from other stores, only to be disappointed with the fit or quality later on. Once you've bought from a couple of places, you can nail down your go-to!
10 Graphic Tees You'll Love

---
Related Posts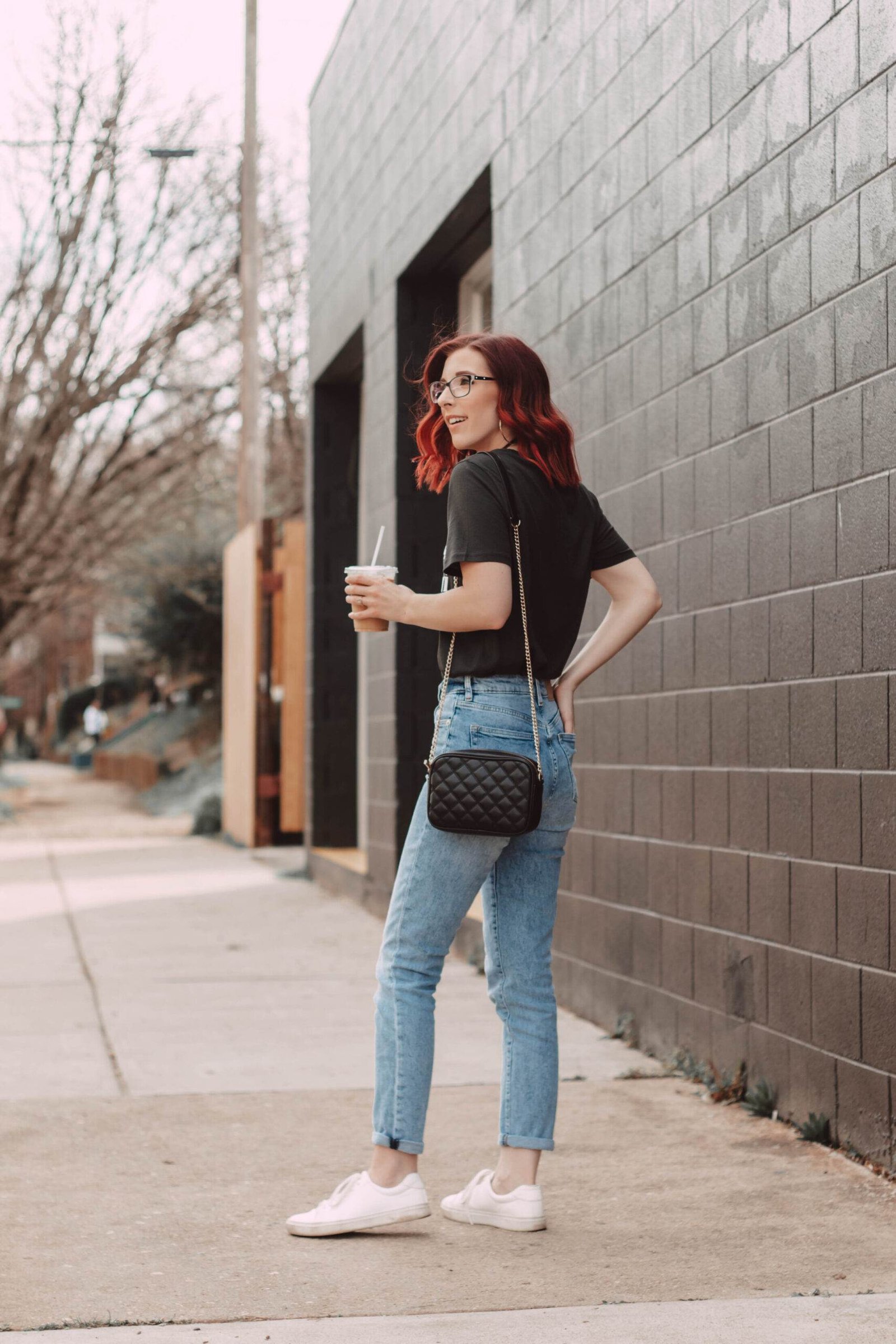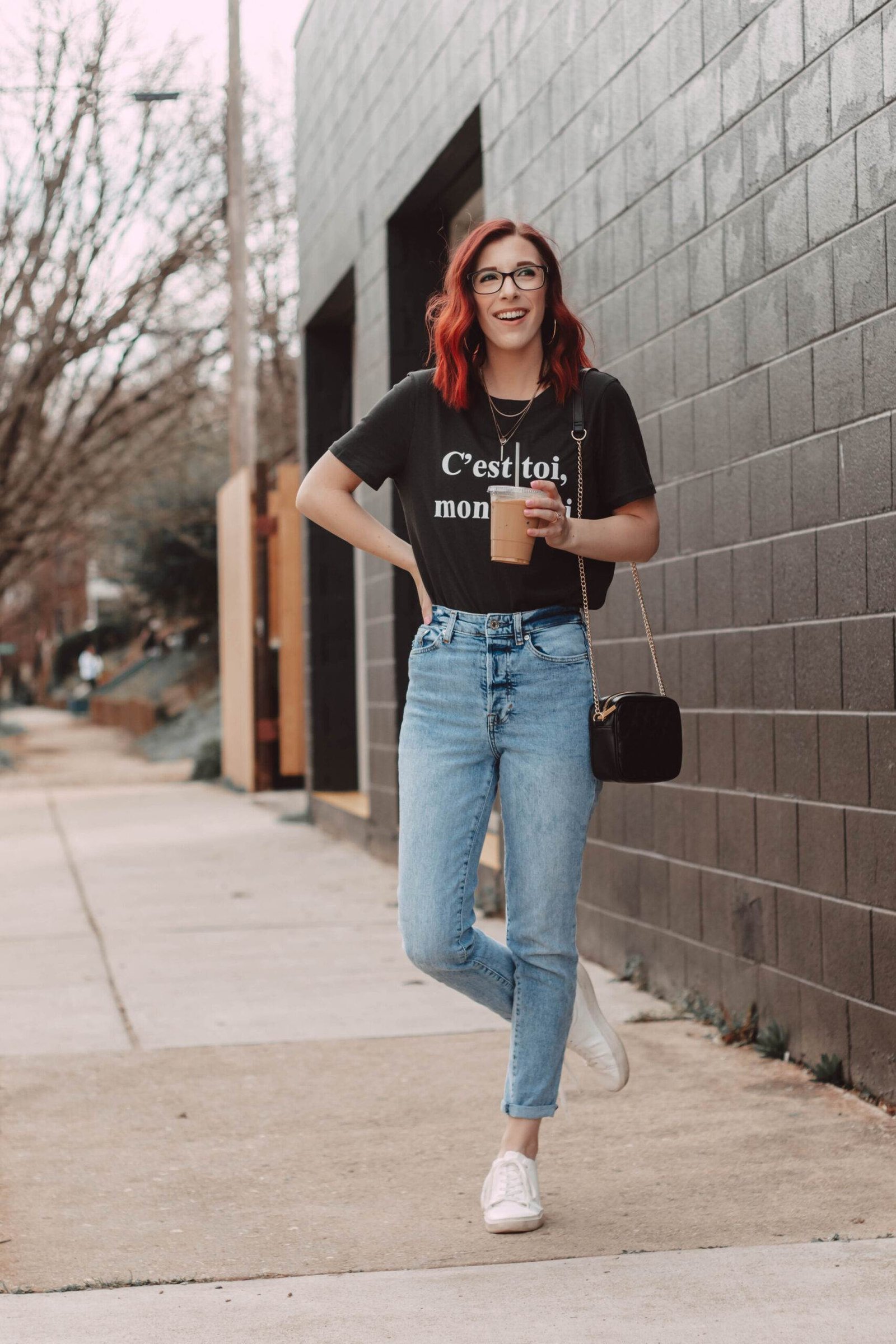 Where do you shop for graphic tees? Do you have any shopping tips?
---
Pin for Later