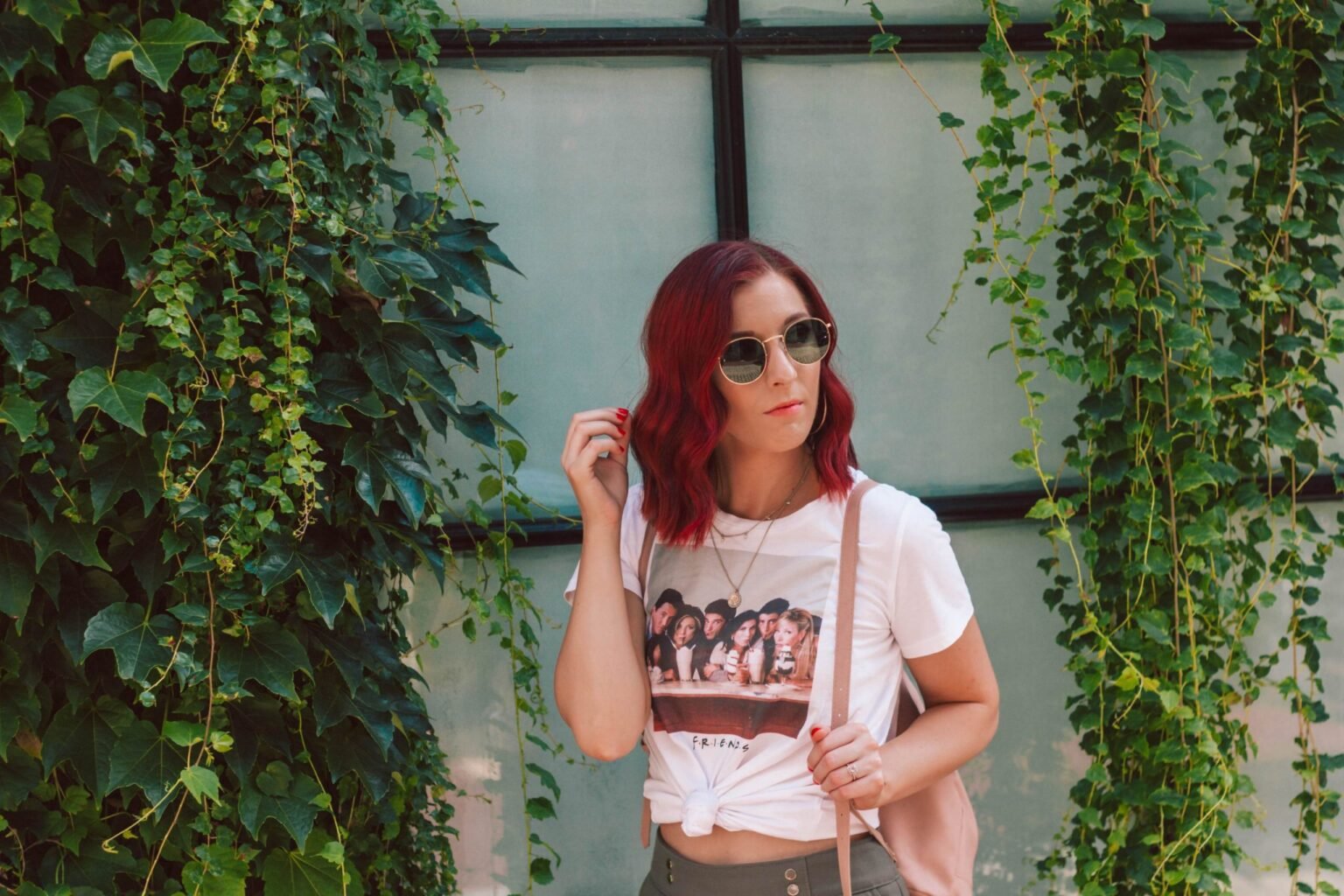 What if I told you I found 20 Friends gifts you gotta add to your wishlist. Would you believe me?
If you said yes, then good – because I do have 20 Friends gifts in this post that you'll want to add to your wishlist – or buy right away! I've watched every episode of this show more times than I can count, and I'm pretty devastated that Netflix is removing it from the index. I guess it's time for me to start collecting all the seasons on DVD for safe-keeping, huh? Maybe I should have added those to this product round-up!
My friend, Kaylyn, recently got me this top and skirt before our trip to DC and I knew I had to wear them together while playing tourist in Georgetown. Both pieces are so insanely comfortable, and even though it was about a bajillion degrees outside, I was still comfortable from my head down to my sneakers. And even though I was just in a casual graphic tee, I still felt super cute because of the addition of my skirt and blush backpack. This is what I call a winning combo! It made me realize that everyone needs some Friends merch in their life, so if you keep scrolling, you'll find 20 gifts to get for yourself or a friend!
---
Outfit Details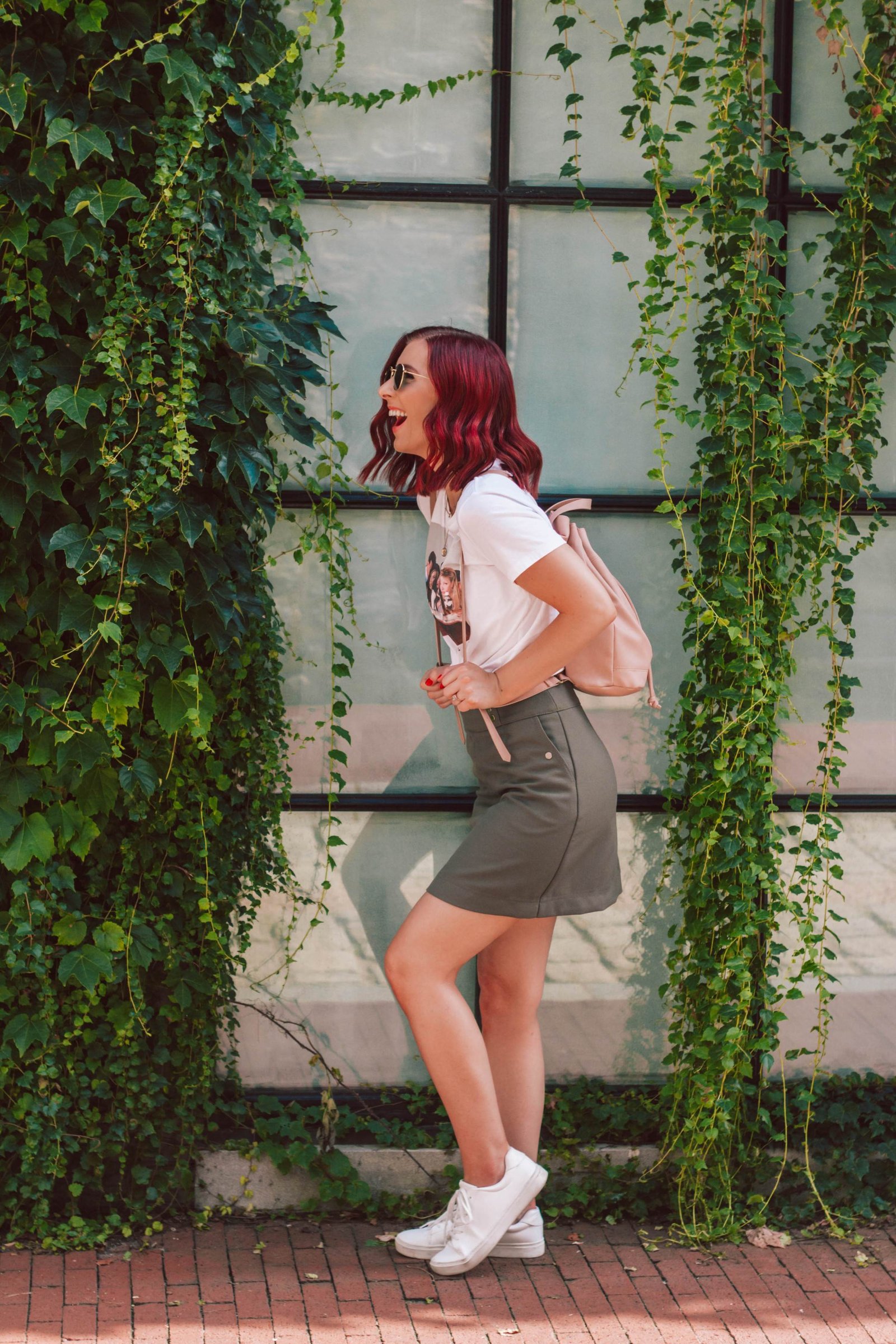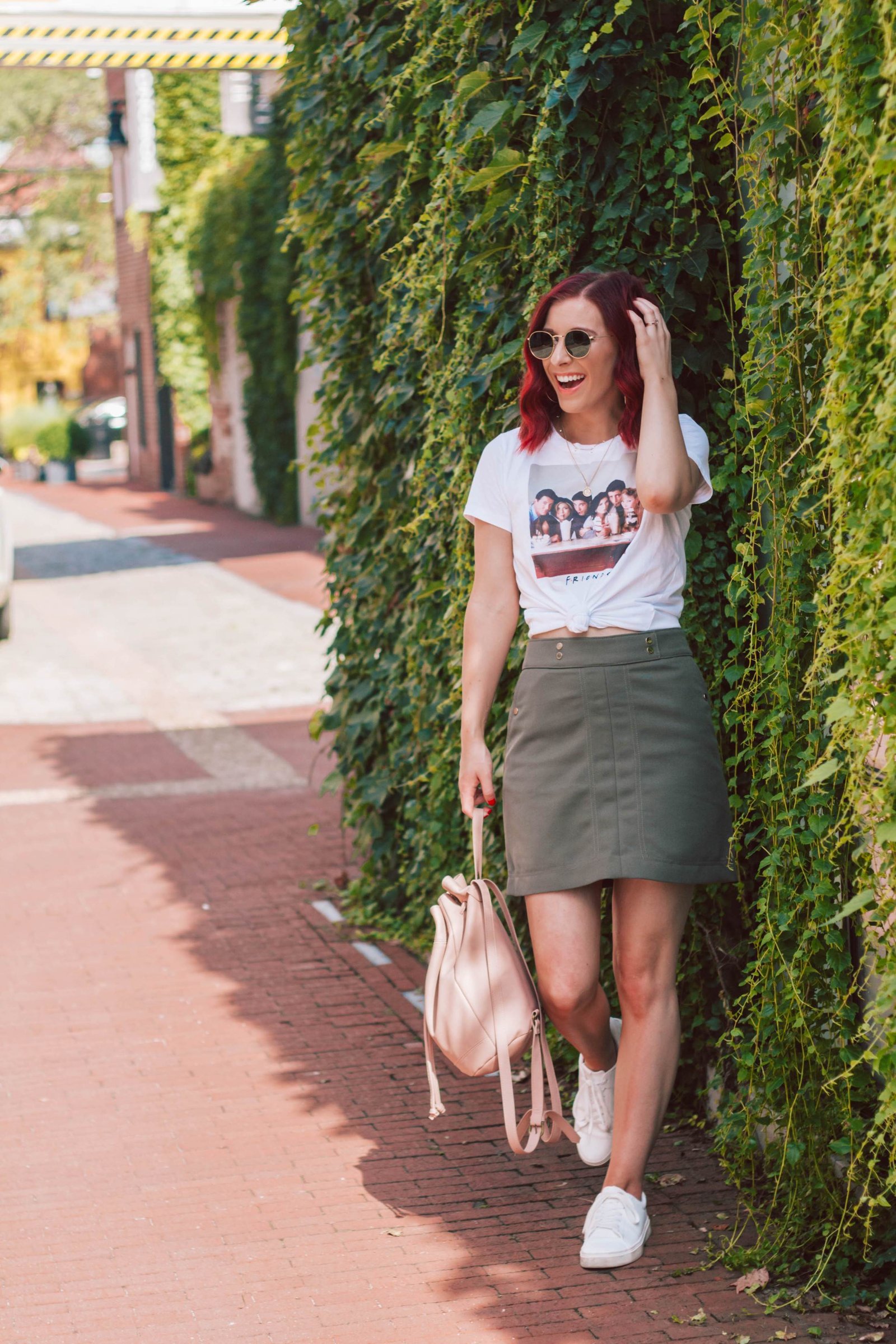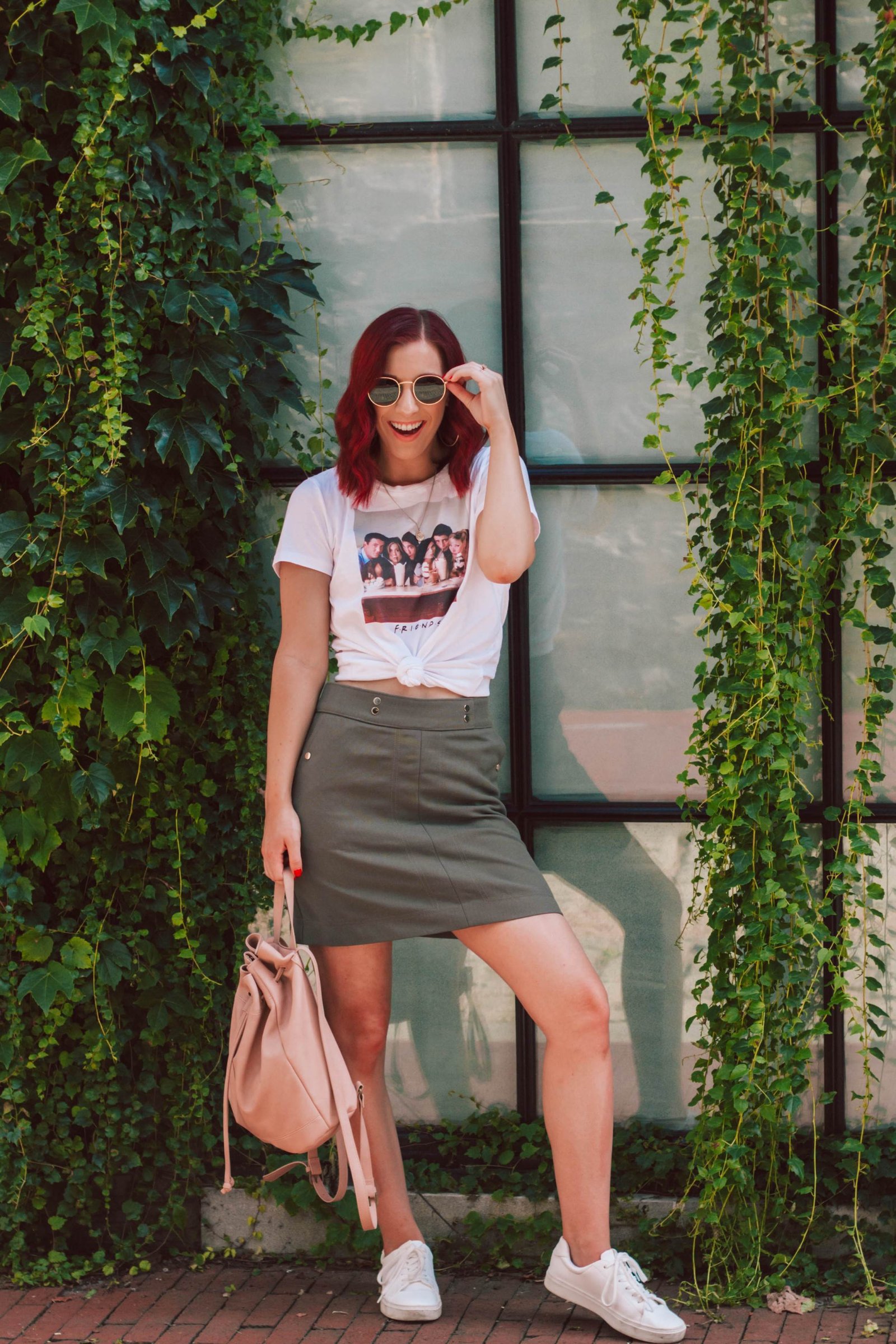 Here are the 20 Friends gifts you'll want to grab for a friend (or for yourself) right now!

Which one is your favorite? I wanted to include products that work for both guys and girls, so you can refer back to this at any time for birthdays, holidays, and more!
---
Related Posts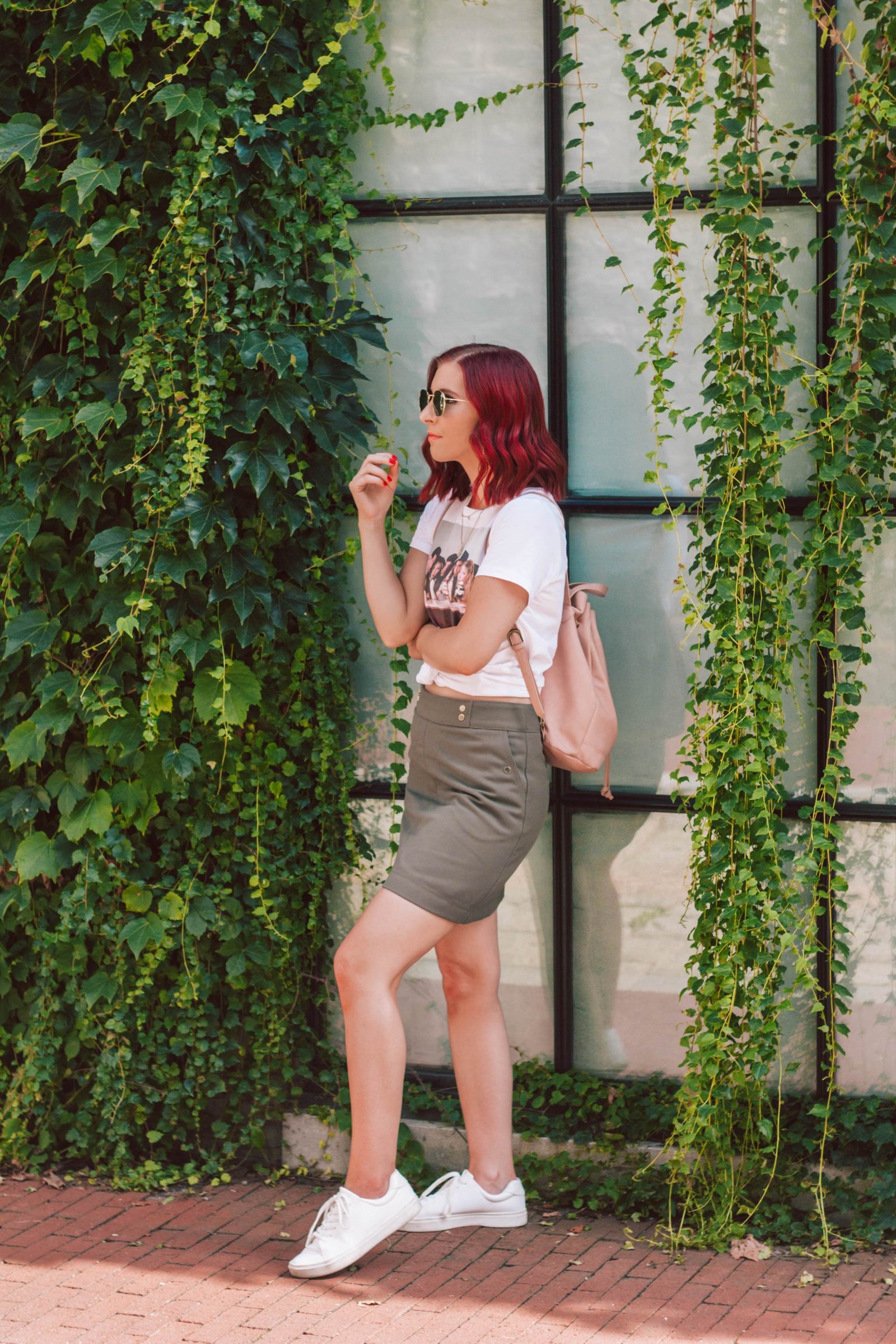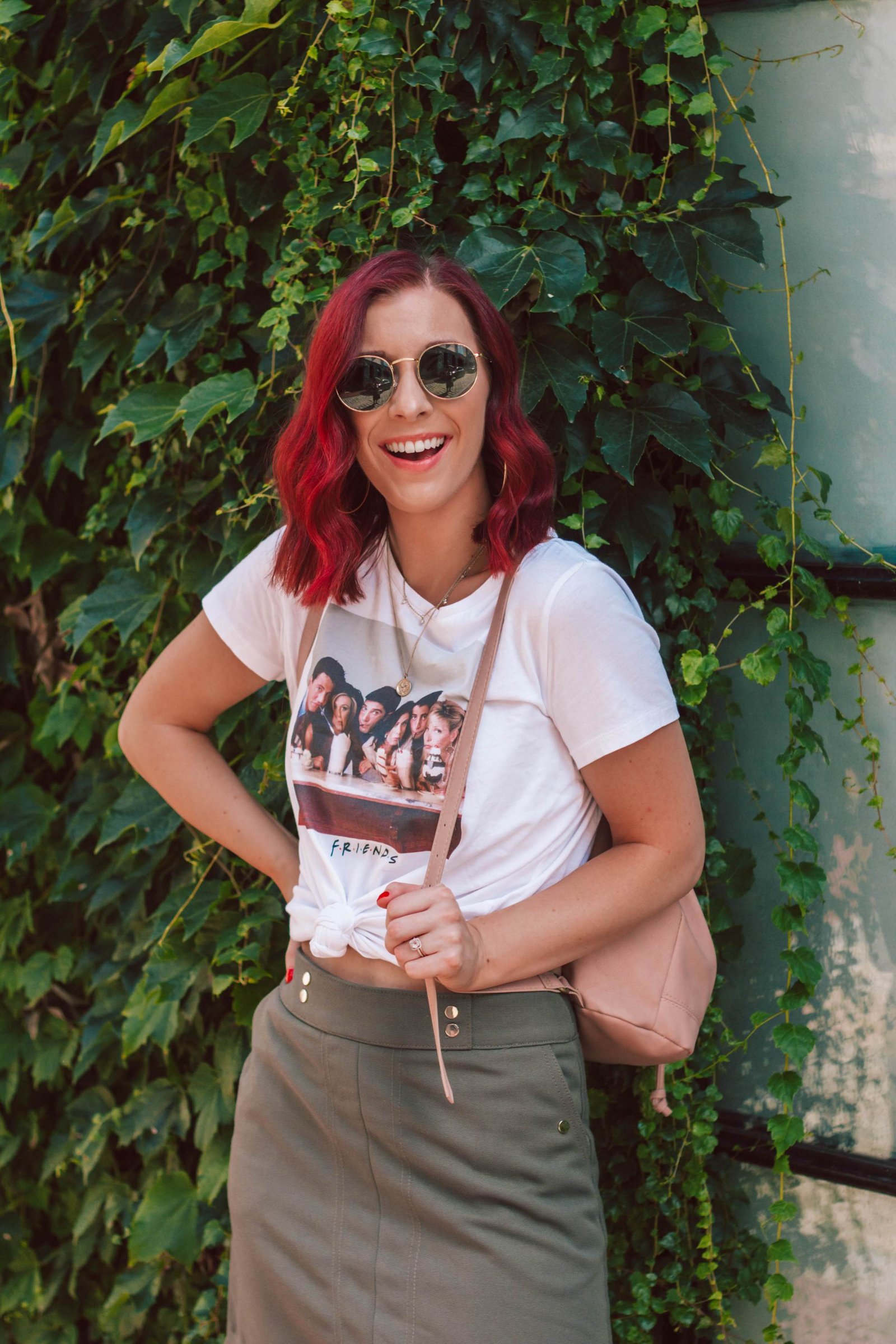 Tell me which episode of Friends is your favorite!