This belted shift dress is not only gorgeous and breathable enough for summer, but it's also perfect to transition from the office to happy hour.
Shift dresses as a whole are fantastic. However, they can sometimes appear a little floppy, oversized or unflattering because they don't have a defined waist. So when I saw this particular dress at H&M, I was really excited because it came with a tie waist! This allowed me to cinch at the smallest part of me and create a really flattering silhouette.
This dress was made for versatility, and I can even see myself wearing it into the autumn season. Yeah, yeah, I know it's crazy to be thinking about autumn when it's 100° outside, but it'll be here sooner than we know it, so I'm trying to prepare my wardrobe and purchase pieces that can transition really easily. When the temperatures cool down and I don't feel like I'm going to literally melt, I plan to wear this dress with tights, booties, and a leather jacket and call it a day!
---
Outfit Details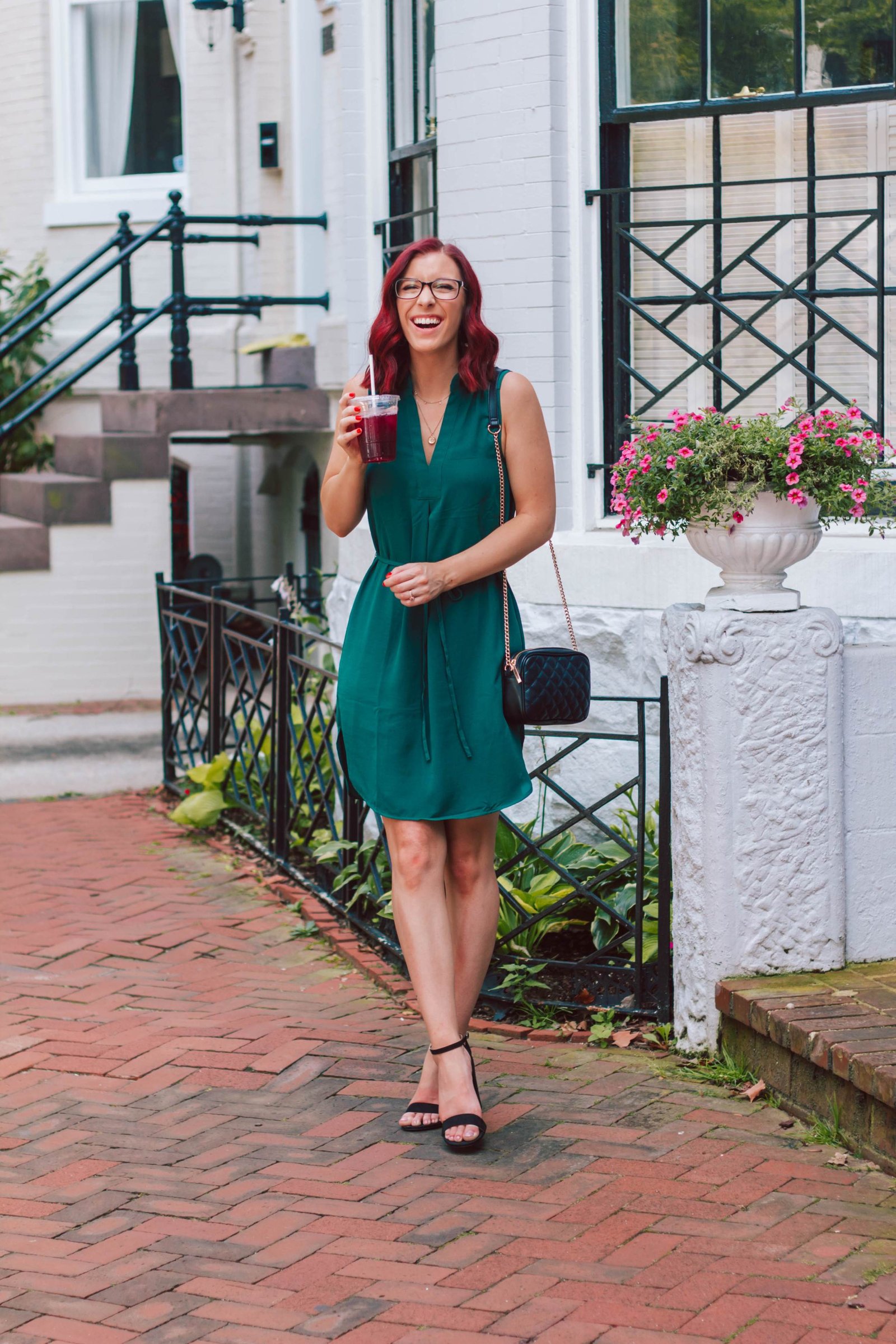 The major perk when it comes to this shift dress is that it can be worn from work to play.
I might work from home, but I know I can get a little overwhelmed when my husband calls after he gets off the job and says, "let's go on a date night." I'm suddenly scrambling to find something cute to wear in my closet in the ten minutes it takes for him to come home and pick me up. So if I'm already wearing a comfy and cute dress like this at my desk all day, I know I'm set to just grab a pair of heels and go!
Since it's such a stunning color, but doesn't have any sort of pattern, I could have paired this shift dress with more intense accessories, like a printed shoe or bold earrings. However, I brought this piece with me when I traveled to D.C. and I didn't pack too many extras. Instead, I wore a layered necklace and simple tortoiseshell earrings along with black block heels and a simple crossbody bag. I was 100% satisfied with the outcome!
---
Related Posts
Would you rather wear this shift dress for the office or for happy hour?