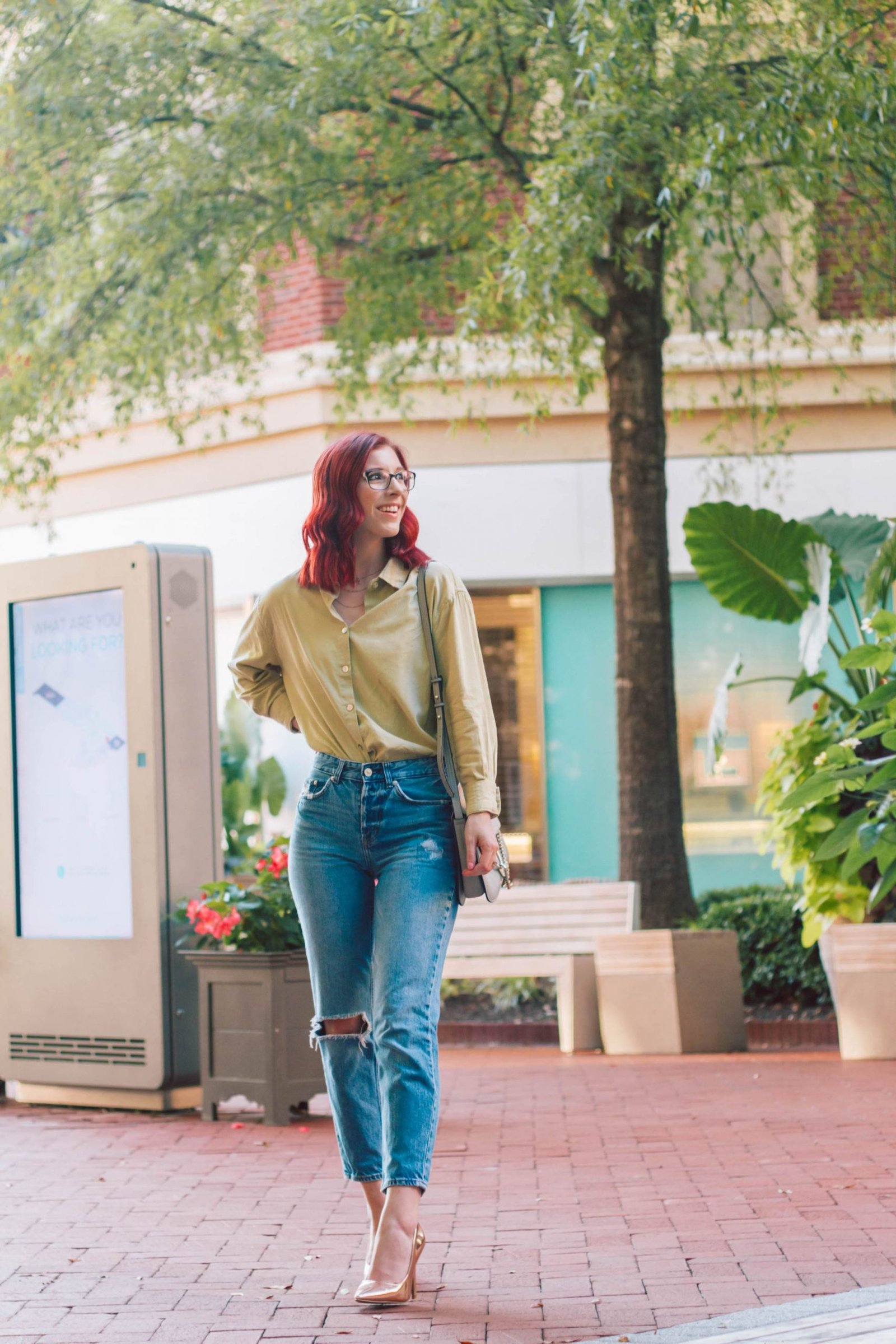 I don't work in an office environment anymore, but I remember the struggle of what to wear as my Casual Friday outfit. Now I get to share my look with you!
It's been years since I set foot in a corporate setting for work, and I honestly don't miss it. I'm grateful for the opportunity to blog full time and wear my pajamas all day, if I'd like, though that is quite rare. In fact, I'm a creature of habit, and part of that habit includes getting dressed in the morning (right after making my bed). It's important to me to feel like I'm ready for whatever the day may hold. So there are times when I really put myself together and even add heels. It is these moments I'm reminded of "casual friday" and how exciting that always was in the office.
Now, one of the most important things to consider before choosing your casual Friday outfit is what – if any – regulations are in place in your office. I don't want anyone coming back to me saying I got them in trouble for wearing denim with distressing in it if that's not acceptable at their place of work. So please, take that into account, and use my ensemble as inspiration!
---
Outfit Details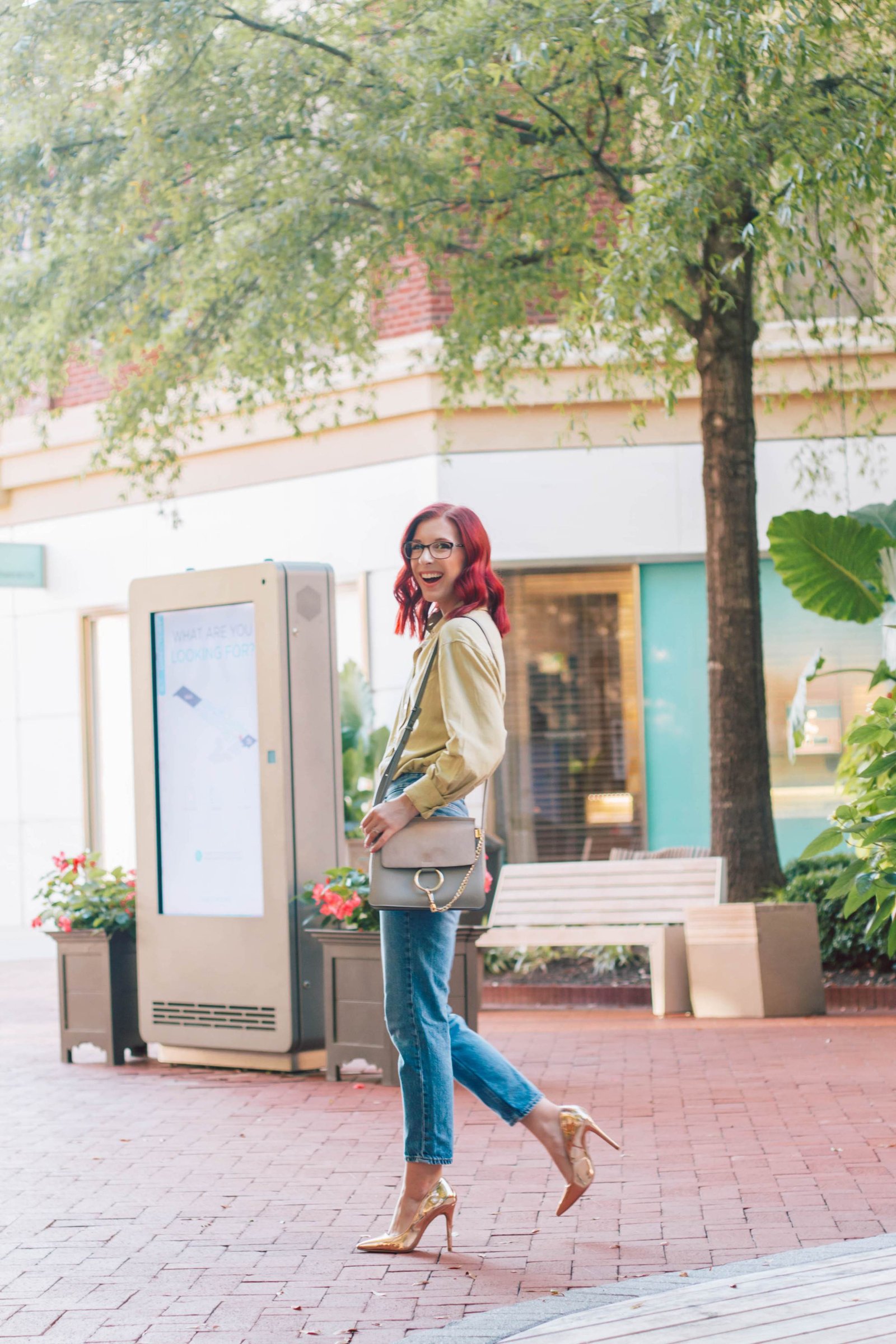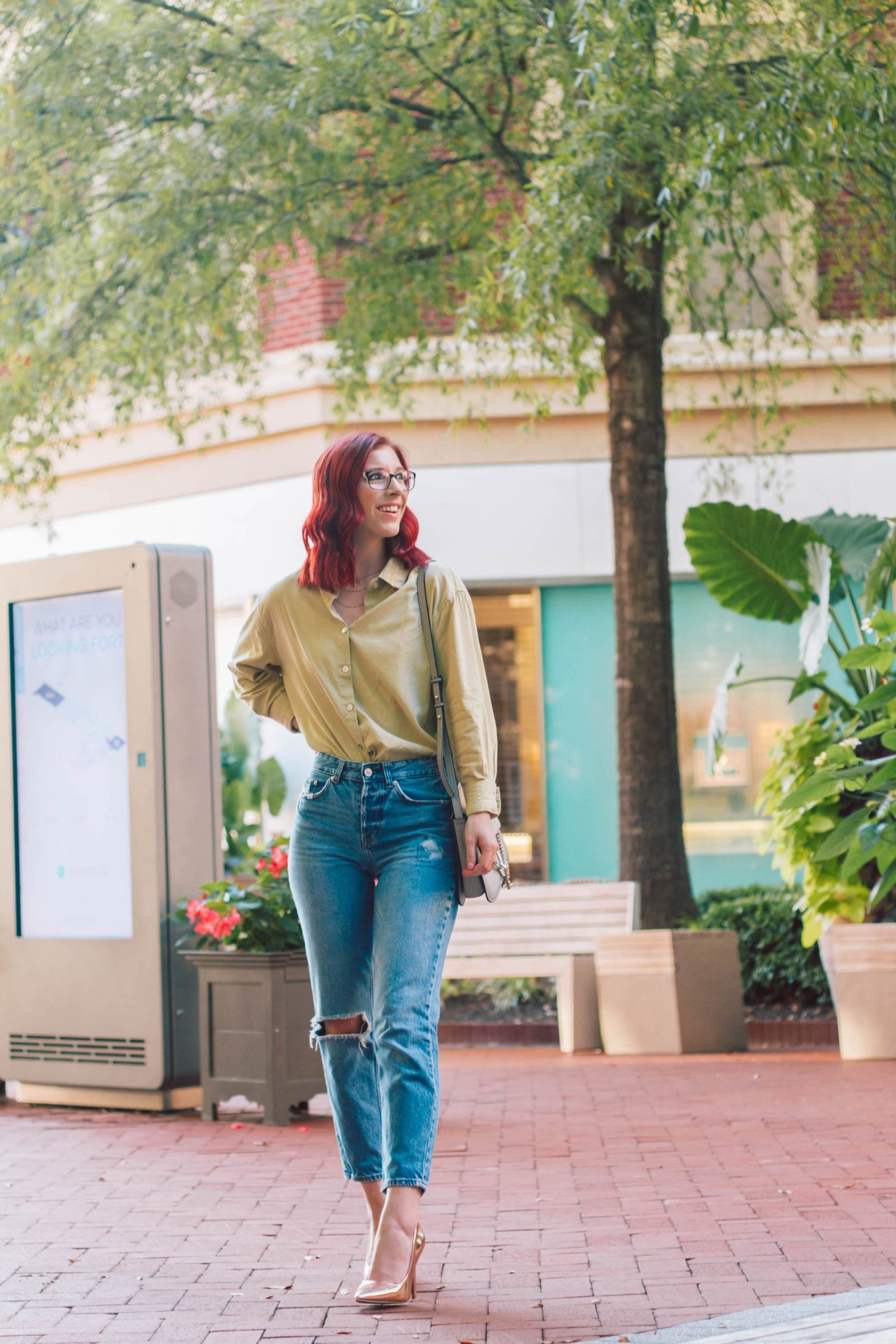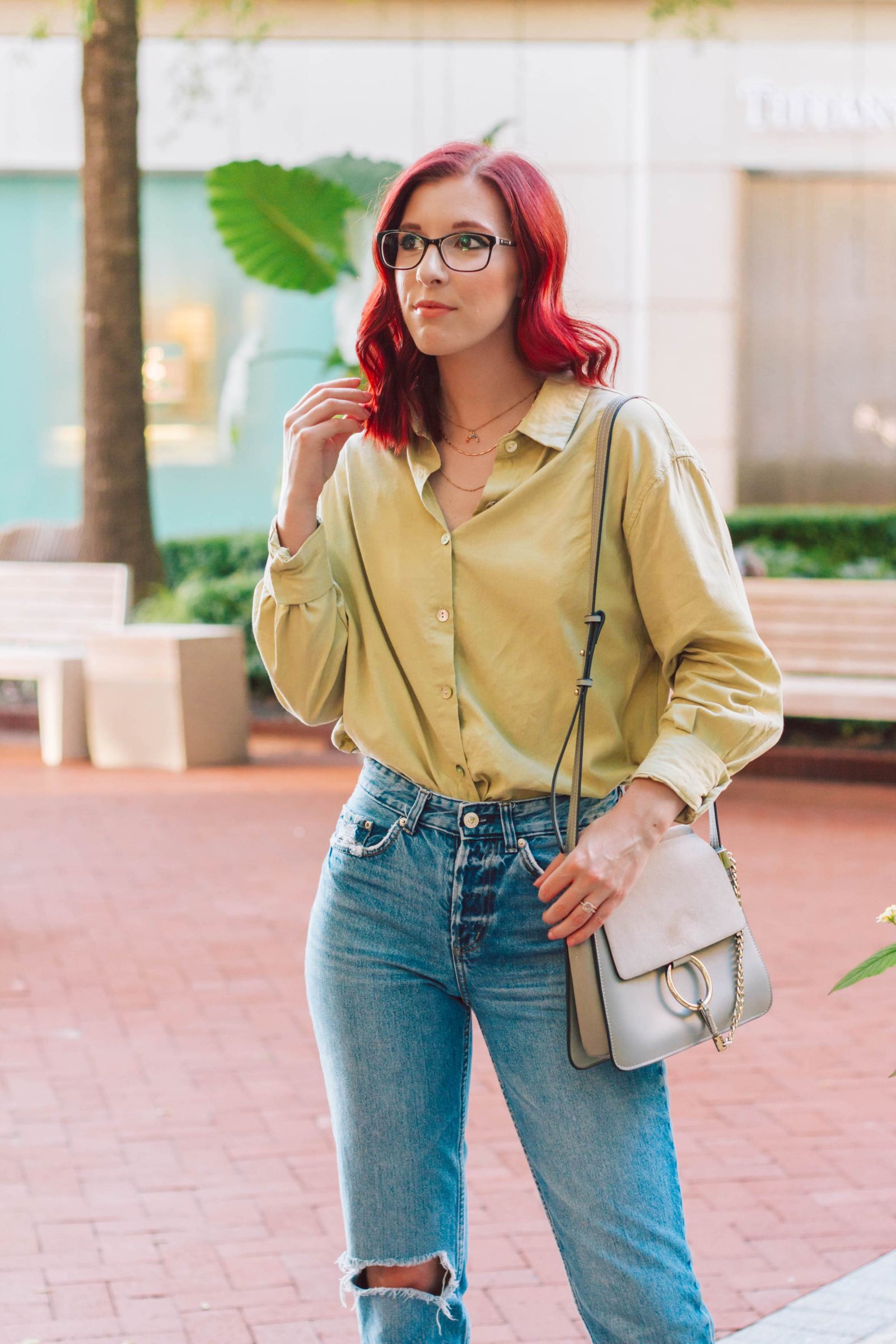 Most of the offices I worked in were perfectly alright with denim on casual Friday, so that's where I began with this look.
I want to maximize my comfort and still feel slightly dressy. I chose boyfriend denim, an oversized button-up, and statement heels for this casual Friday outfit. This is also the perfect look to wear from the office straight to hitting up happy hour with a coworker, or meeting you're significant other for a date. There's a friend of mine who I know would just wear this on any average day to take her work to a coffee shop. Heels do not always mean that you're trying to look fancy. Sometimes they just mean that you put a little extra effort into your outfit.
If you're not a heels gal, opt for a statement flat or slide instead. I have a pair of great slides with studs on them that I could totally see myself adding into this look. They also cover my toes, and I know that some offices have that in their dress code (and ya'll, now that I'm writing this up, I'm remembering how absurd some dress codes are)! Whatever you choose for footwear, make it stand out, especially if you're working with more "basic" pieces like denim and a button-up! And ladies, if you tend to get chilly in your office, just add an open cardigan over this blouse. You'll look extra cute with the layers!
---
Related Posts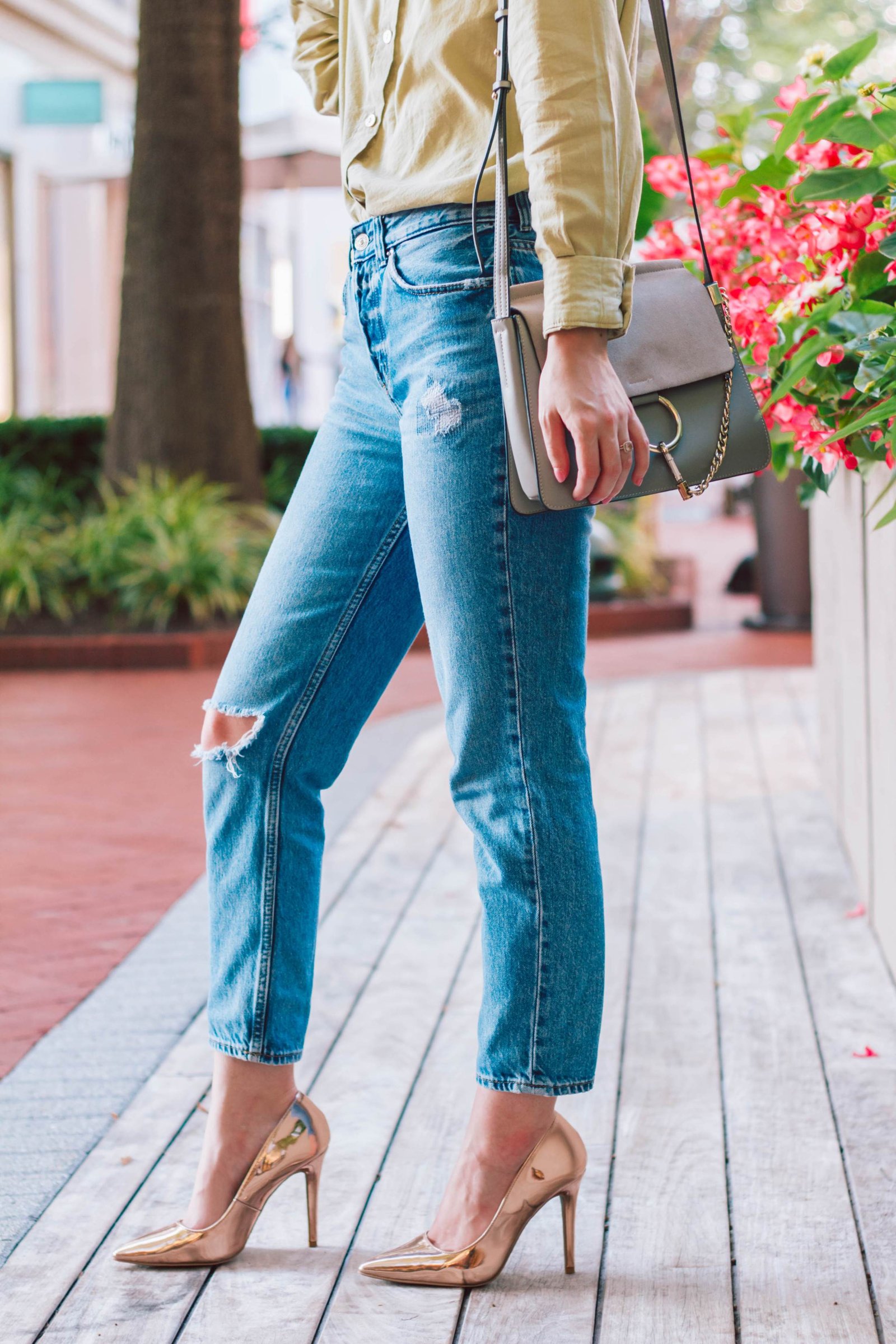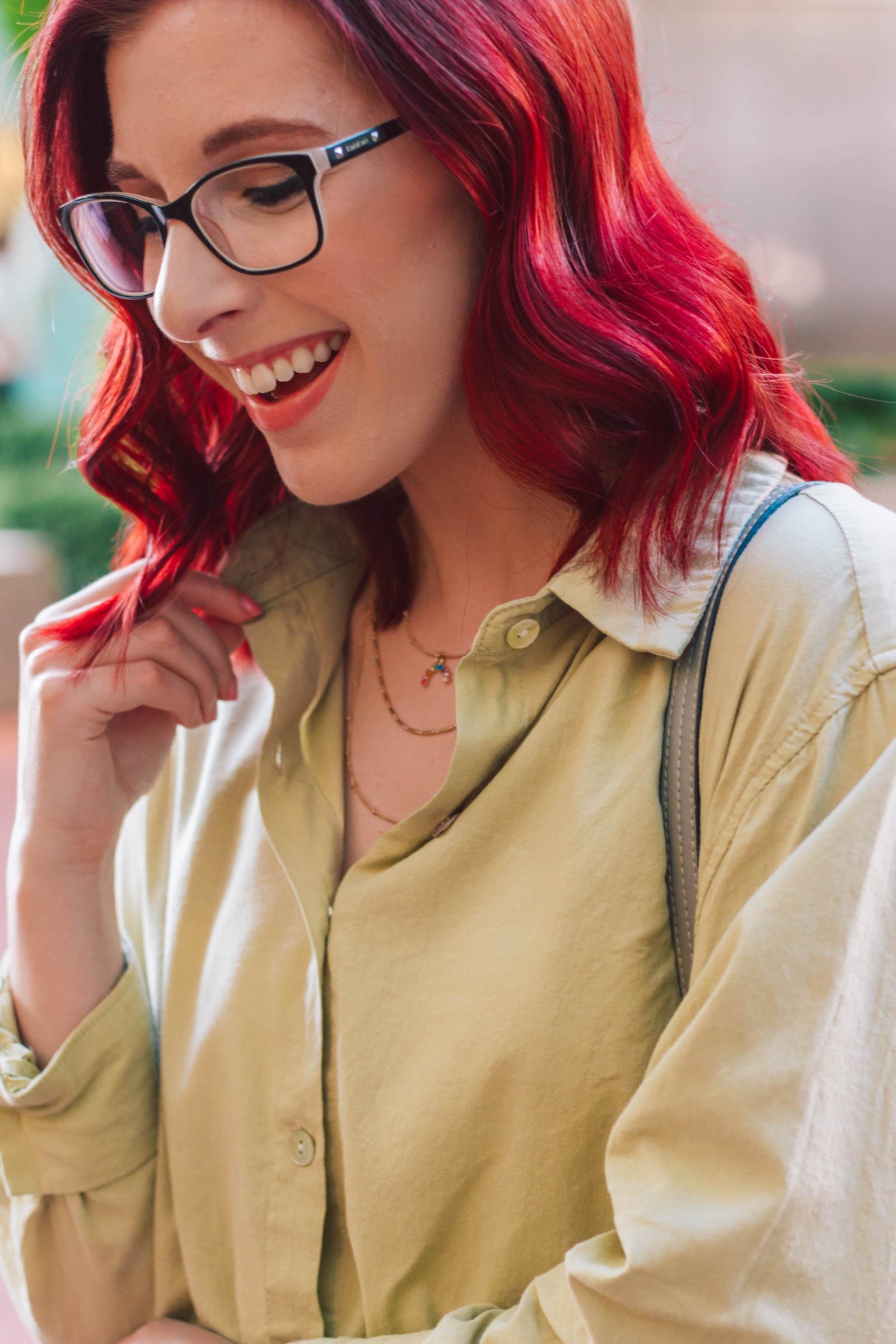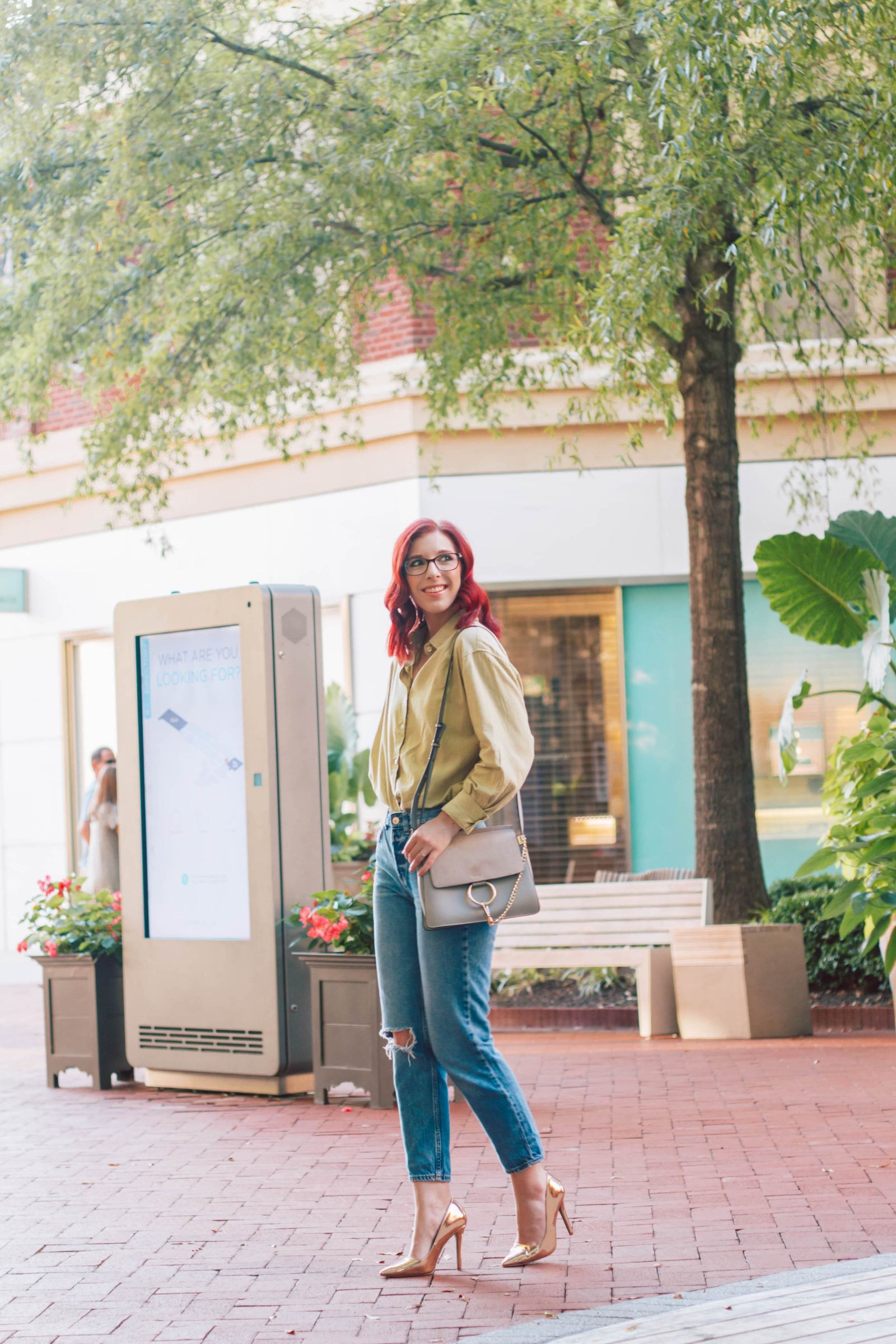 Do you have casual Fridays at your office? Or if you work from home, do you ever dress up just for the fun of it?