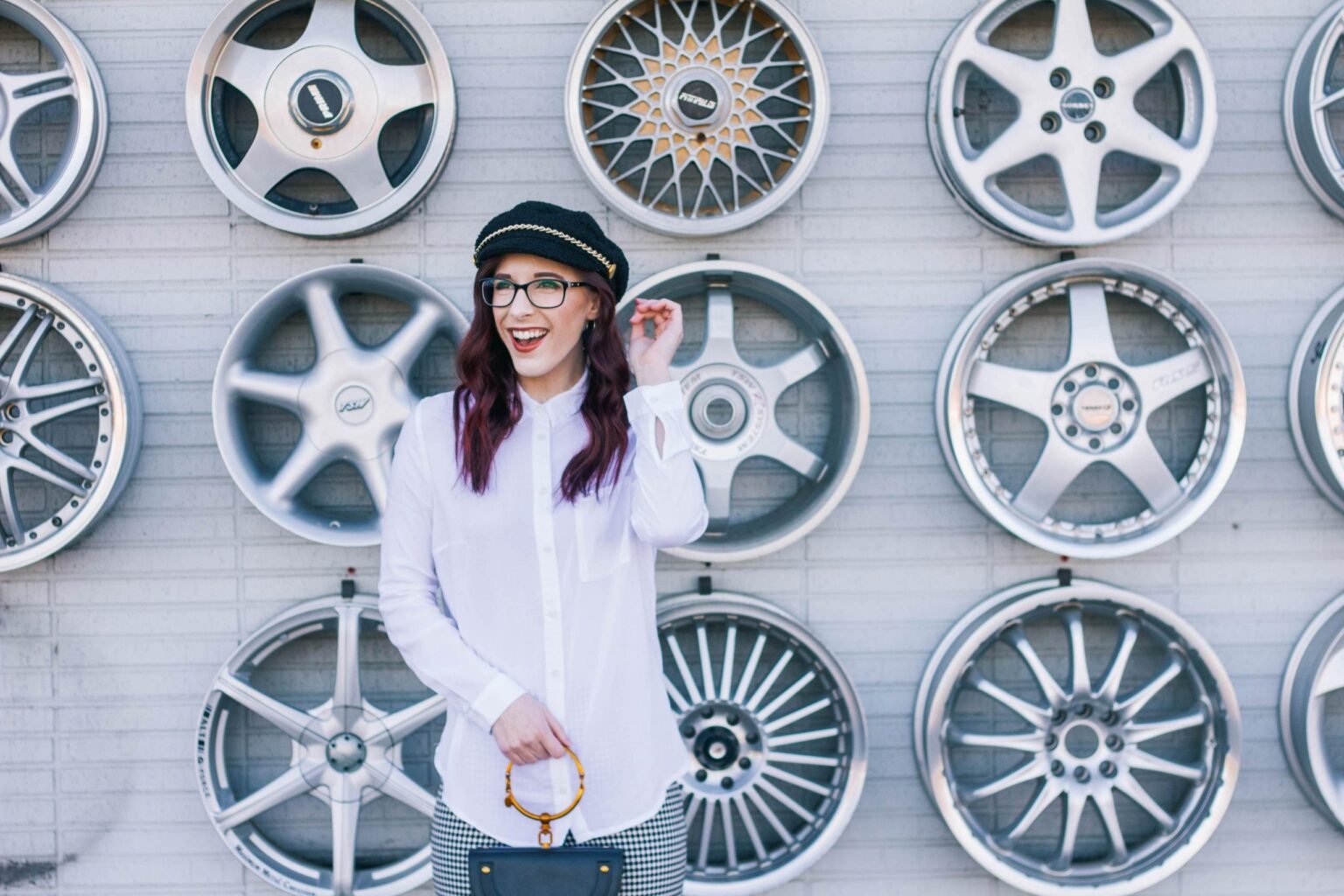 I'm beginning to feel like gingham is a lifestyle, and not one that I chose – but one that chose me. These gingham trousers are everything.
Alright, maybe that's the cheesiest thing I've ever said, but it's somewhat true, because my goodness I can't stop, won't stop with the gingham printed pieces!  The moment I saw these treggings, I knew that they needed to be in my life.  The second I slid them on, I knew I'd never want to take them off again – and I'll be honest, I wore them three days in a row after purchasing them!  They're just so dang comfy and flattering, I couldn't resist!
I love these pants to death, and I know each and every one of you will too. So, that being said, I'm going to share the three reasons why you need to own a pair of gingham trousers right now!
---
Outfit Details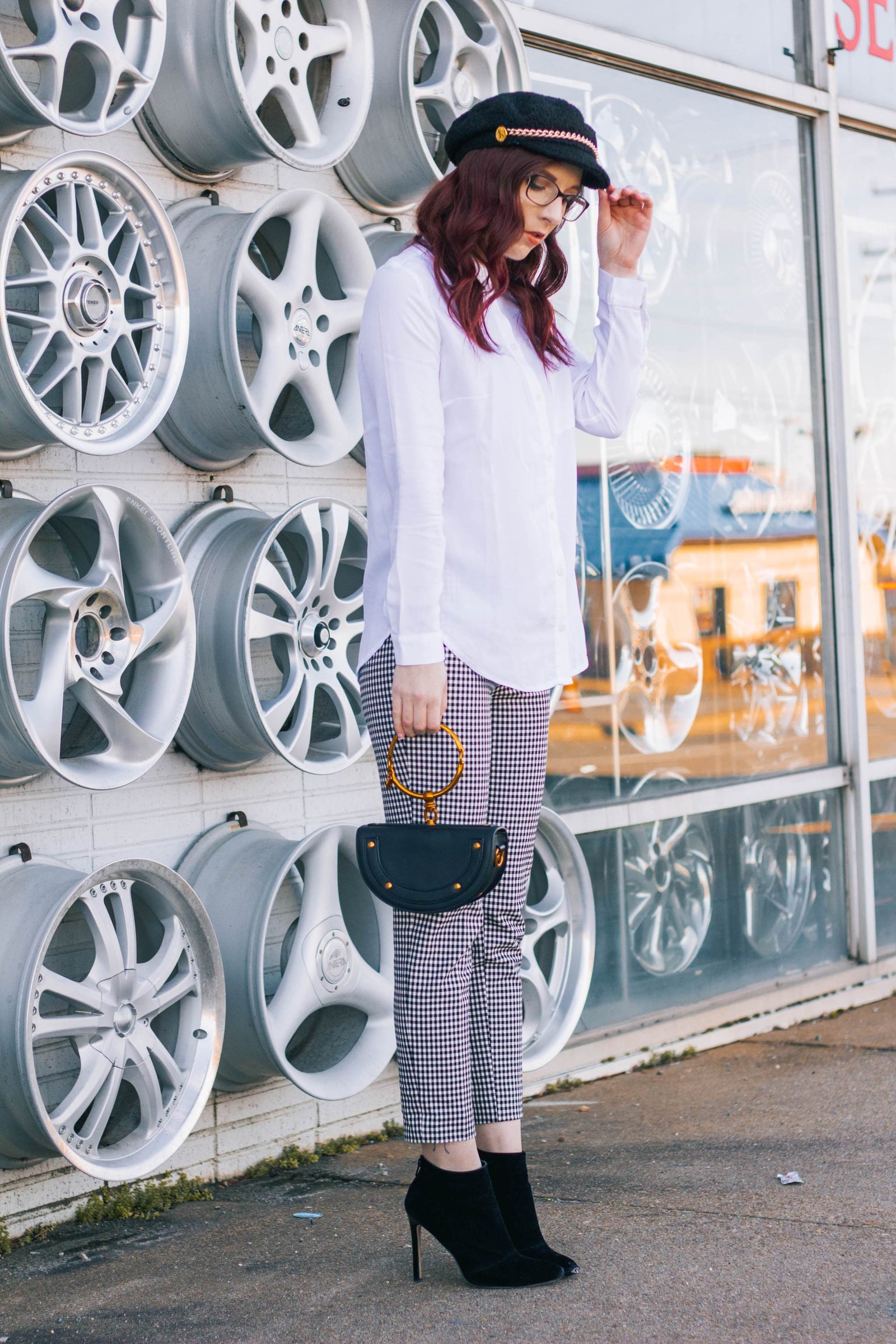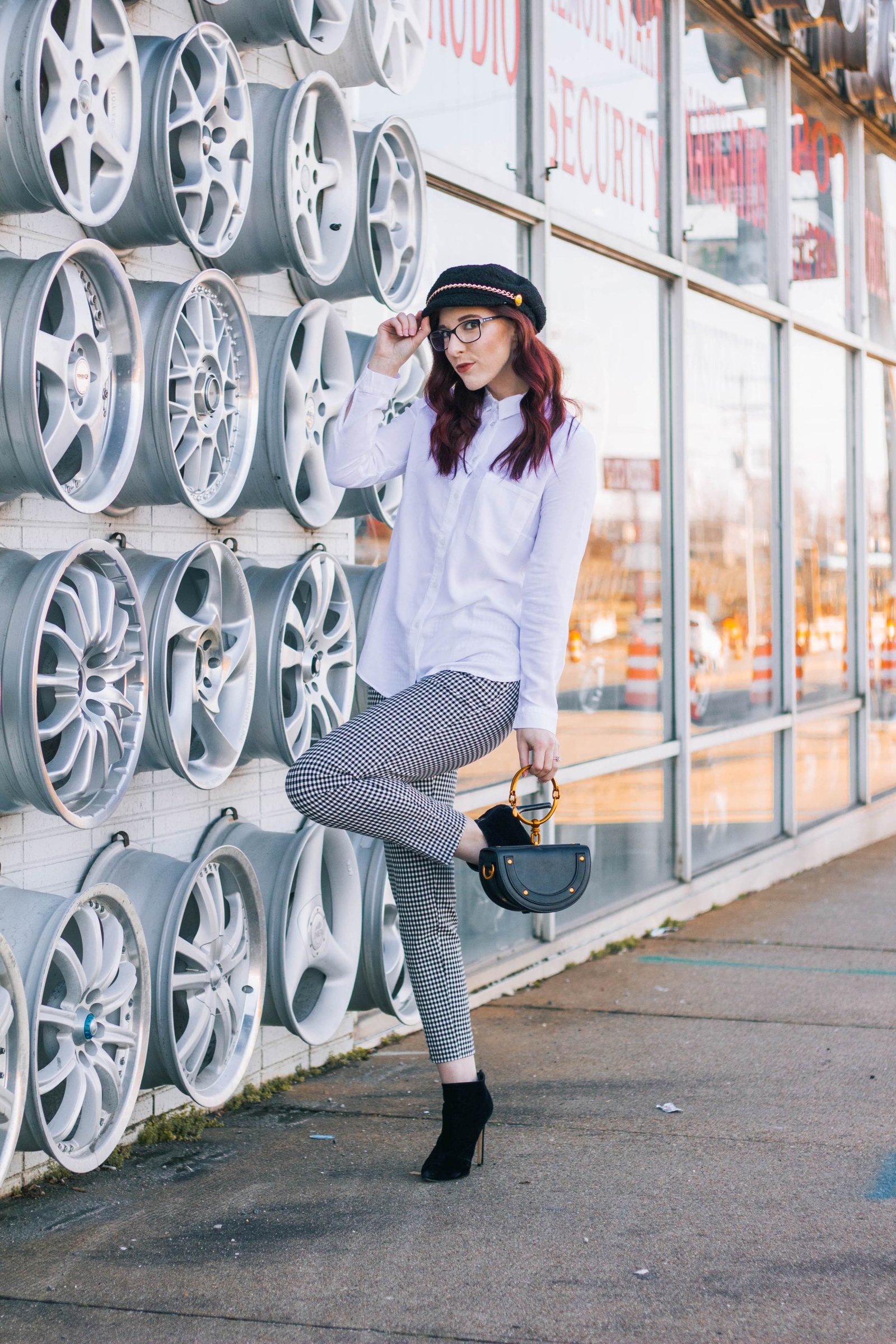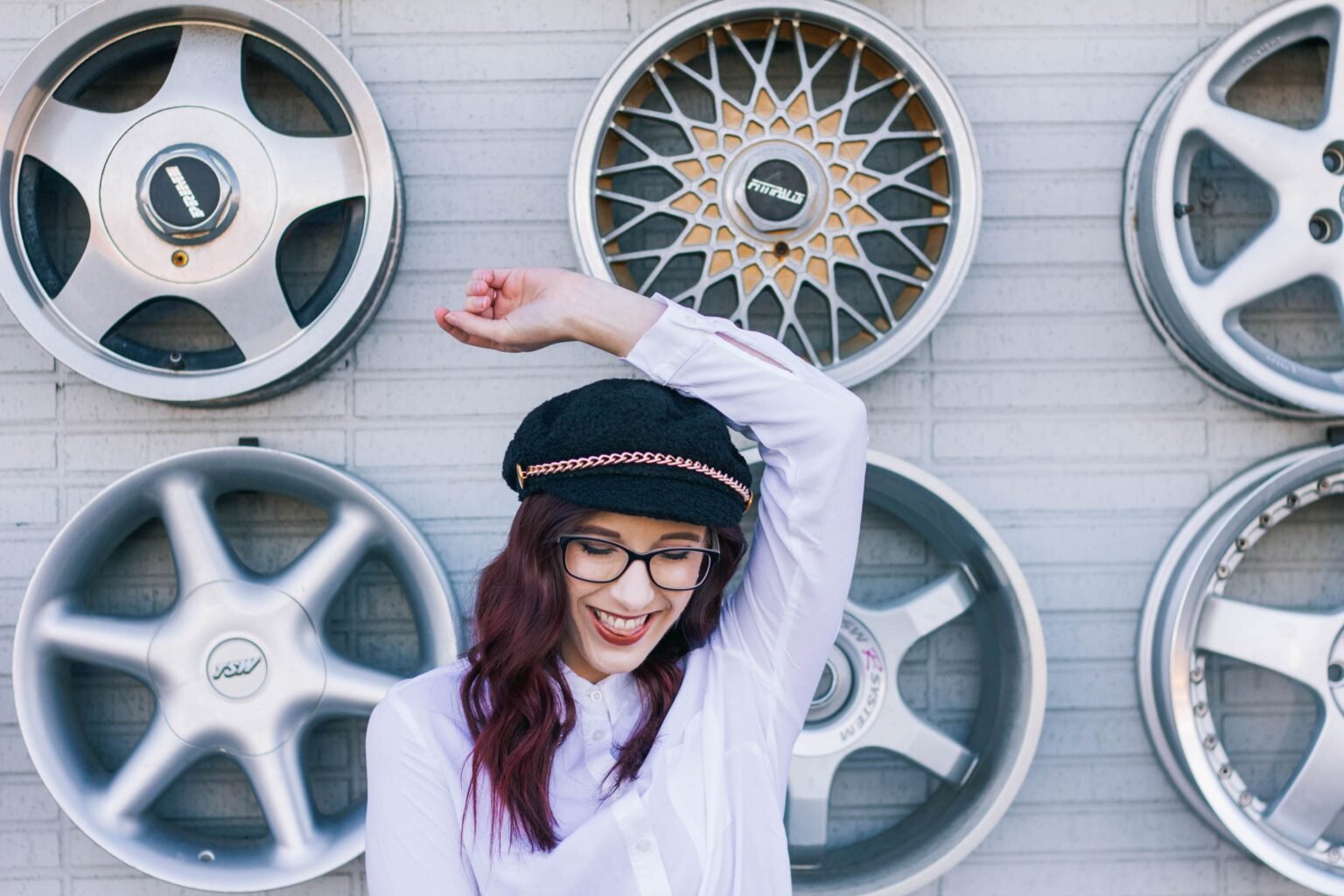 Three reasons why gingham trousers need to be the next clothing item you purchase:
They match with everything
Okay, but really – I wore these pants with a black and white striped sweater the first day, a white button up the second (a.k.a. this outfit), and a graphic tee on the third day. I saw a gal wearing these same pants the other day with a red crop top. I can also envision yellow or blue pairing nicely. You can pick up just about any color and it'll work with these gingham pants!
They are insanely flattering
Ya'll, I don't have much going on in the curves department (this isn't big news). However, these pants actually give me a booty. Yet, I also know if I had a bigger booty (or hips, or thighs), these pants would just highlight my assets in the best way possible. The fact that the pattern is gingham rather than horizontal stripes automatically makes them quite slimming, and the fit itself would look good on nearly any body type!
They are great for work and for play
The outfit that I put together for this photoshoot could easily be corporate business appropriate. Just trade out the stiletto booties for a pair of sneakers, and the button-up for a sweatshirt, and you can run some errands or just chill at home (yes, they actually are that comfortable). These pants are the most versatile printed trousers I've ever encountered!
---
Related Posts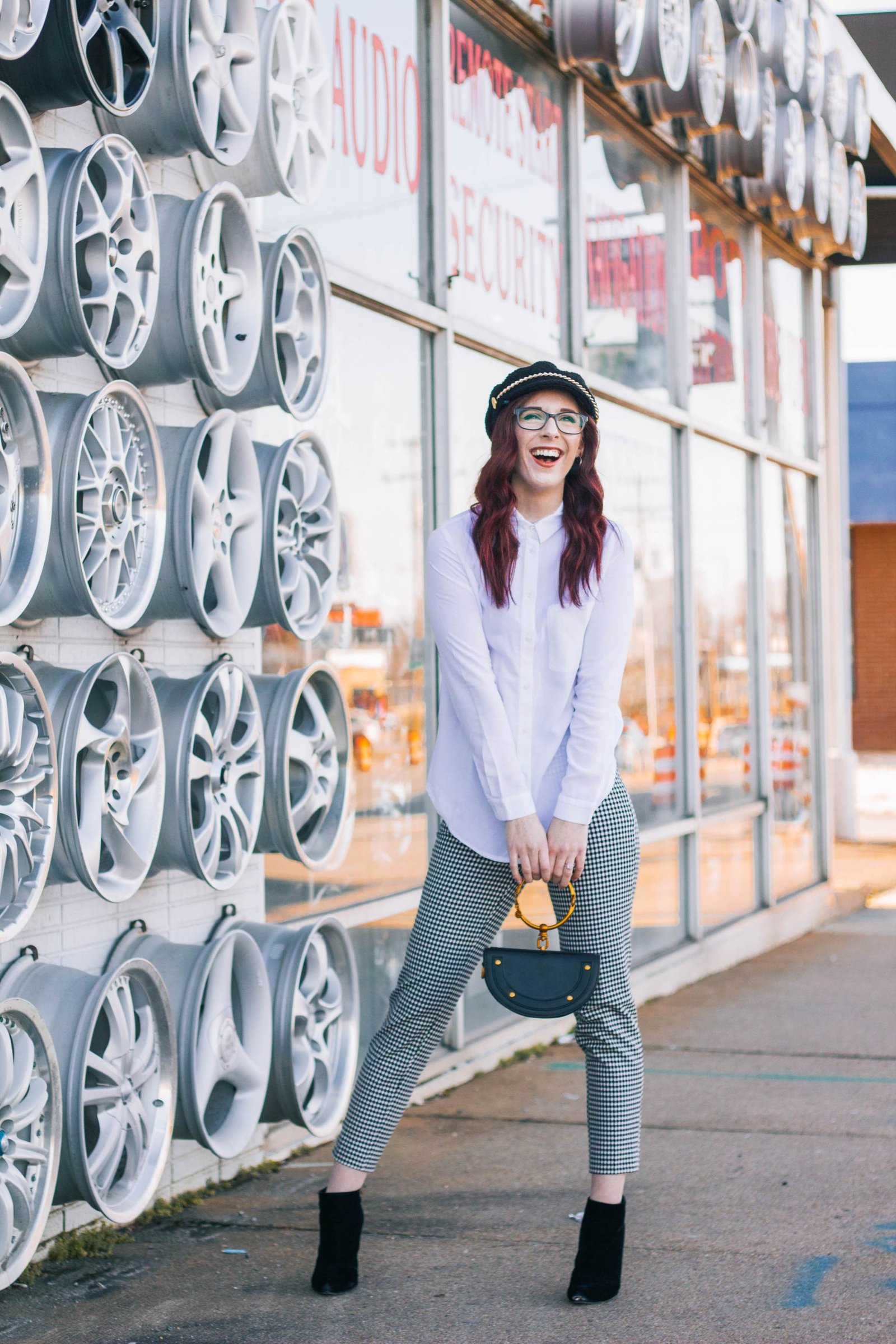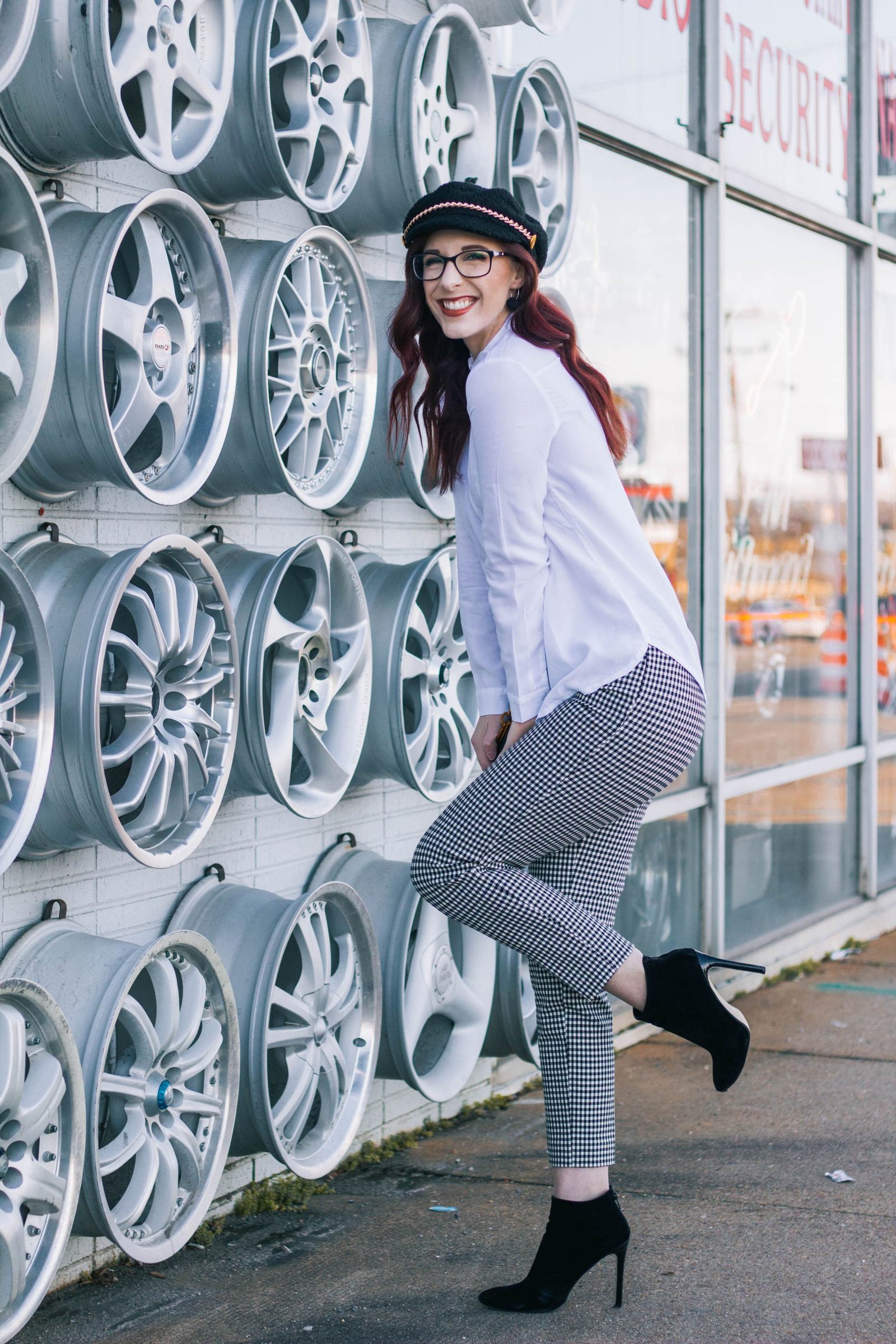 If my three reasons don't convince you that you need a pair of gingham trousers in your life, I'm not sure what will!