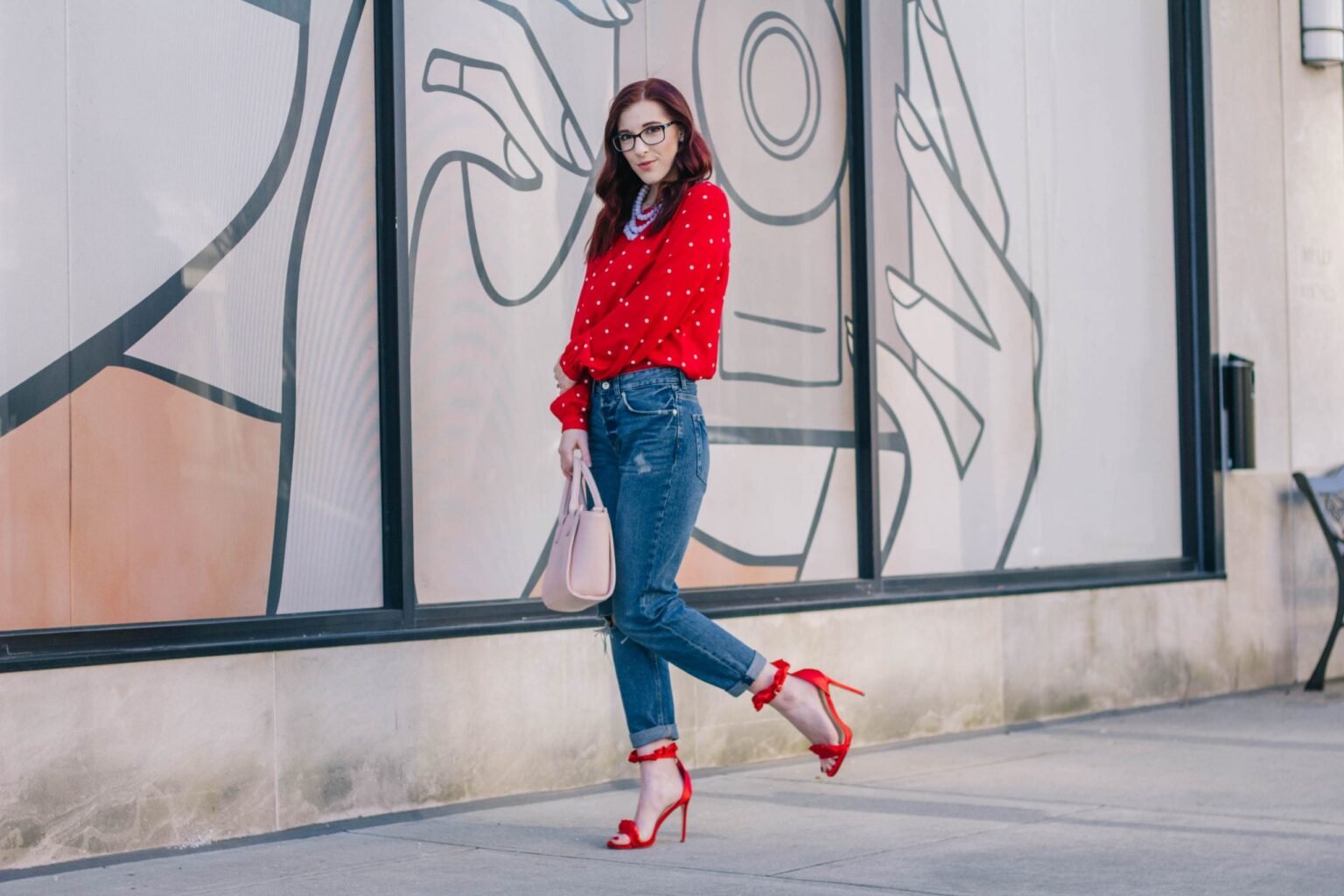 It's official, you guys – Minnie Mouse is my new style icon!
Alright, maybe that's just what the cashier at H&M told me as I was buying this blouse, but I think it may stick because Minnie is one fierce little mouse!  Whether I'm adopting her style, or just discovering my own, I've recently been intensely drawn to the color red.  Apparently you all love it on me as well, because a few weeks back when I shared my first Valentine's Day outfit, I got a million comments on how "red is my color!"  Honestly, as a redhead, I never thought I would be able to pull it off so well, but 1213 Hair Studio does such a great job transforming my locks into the perfect shade of merlot that I can wear nearly any color I'd like!
Here's the thing though: a lot of people think red is just for Valentine's Day or winter months.  I'd like to stick my tongue out at those people because that's as crazy as saying you can't wear white after Labor Day (which, by the way, you absolutely can).  I've been finding some fantastic ways to incorporate red into my wardrobe lately, and thought I'd take you on the journey with me as I curate the perfect "red after Valentine's Day" ensemble!
---
Outfit Details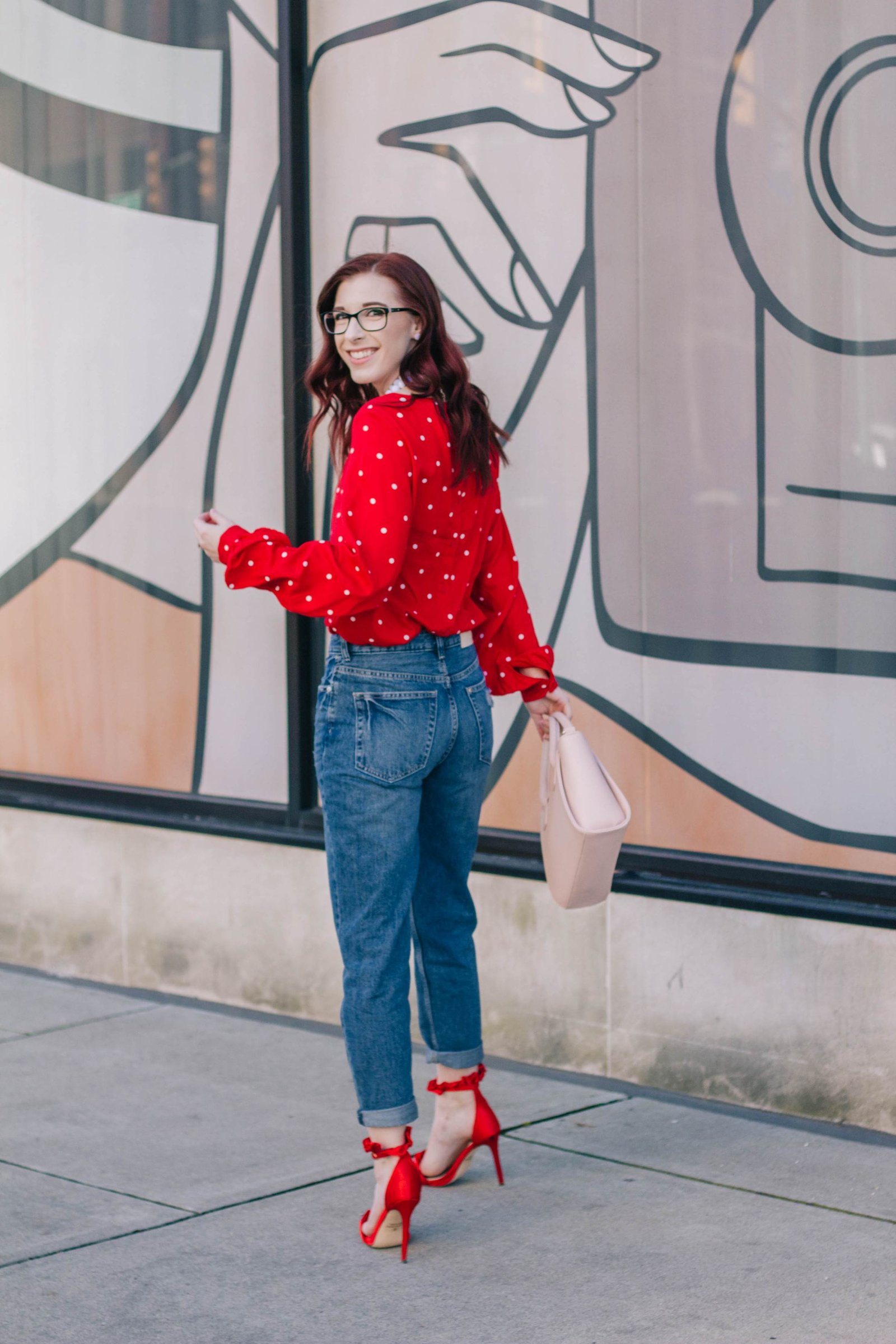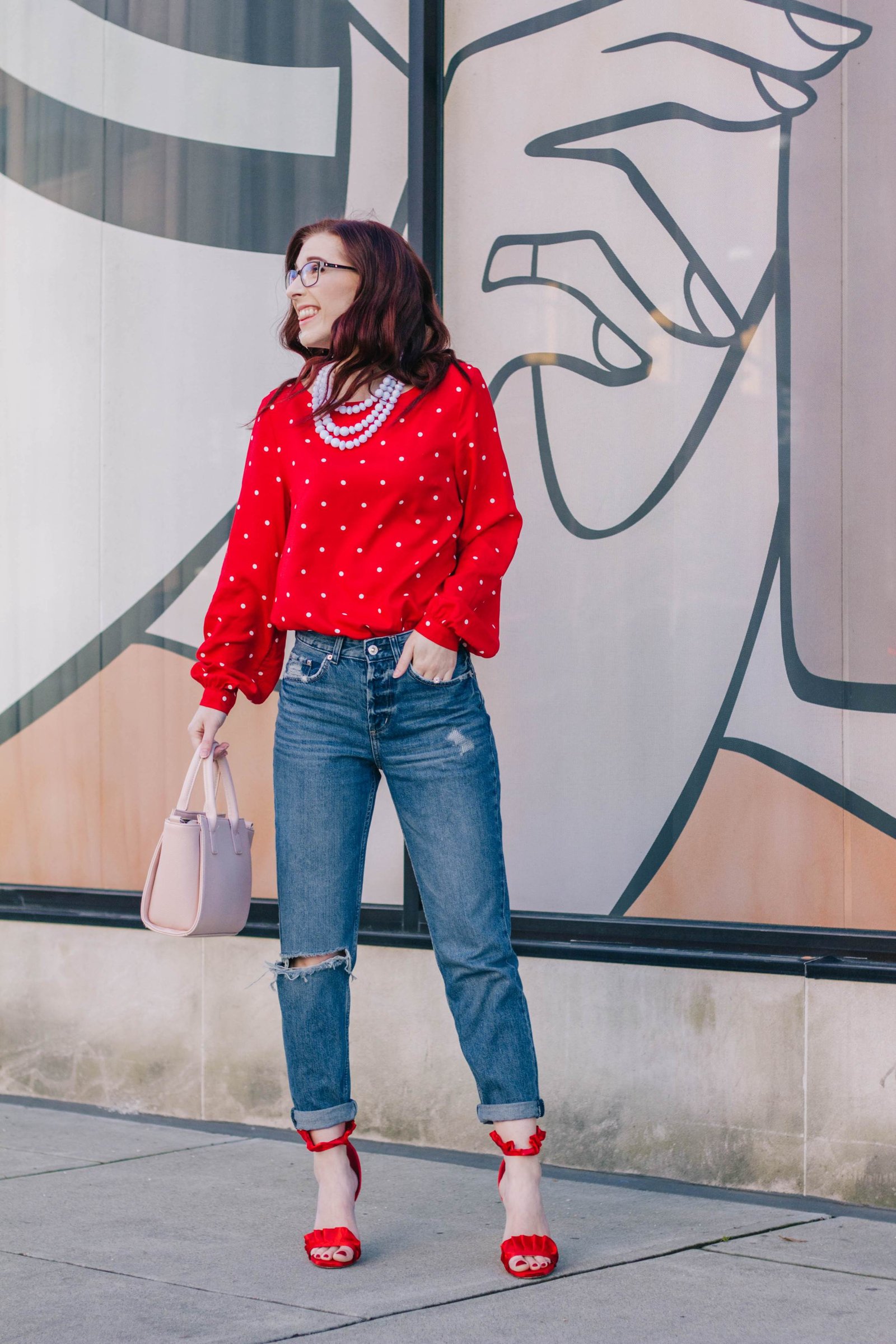 I've already made my mind up that red, yellow, and all things printed are going to be my obsessions for the spring and summer.
Gimme polka dots, stripes, and gingham in excess, please and thanks!  So naturally, when picking out my red blouse, the polka dot style immediately stood out (it also could've been the Minnie Mouse in my head saying, "you gotta buy that!").  I knew it would match beautifully with the ruffle heels I rocked for Valentine's Day, so all that was left to buy was a pair of bottoms.  Then I saw these boyfriend-style denim pants, and I leapt outside of my comfort zone and left the store with them in hand.
You know that situation when you try something on in the mall, love the way it looks in the fitting room, then get home, put it on again, and wonder why the actual heck you decided to buy them?  Okay, that's kinda how I felt about these pants at first.  Let it be known, I've always worn jeans that fit like a glove, so this whole "boyfriend-style" thing was new to me.  But with a little reassuring from the Instagram world, I decided to keep them.  I put them on again today and could actually hear the angel choir singing.  Needless to say, I knew this blouse and pant combo was a winner because while taking these photos, a group of women in a car at the stoplight next to me took the time to roll down their windows and say, "girl you look GREAT!" That may seem like a little thing, but it put a pep in my step for the rest of the day!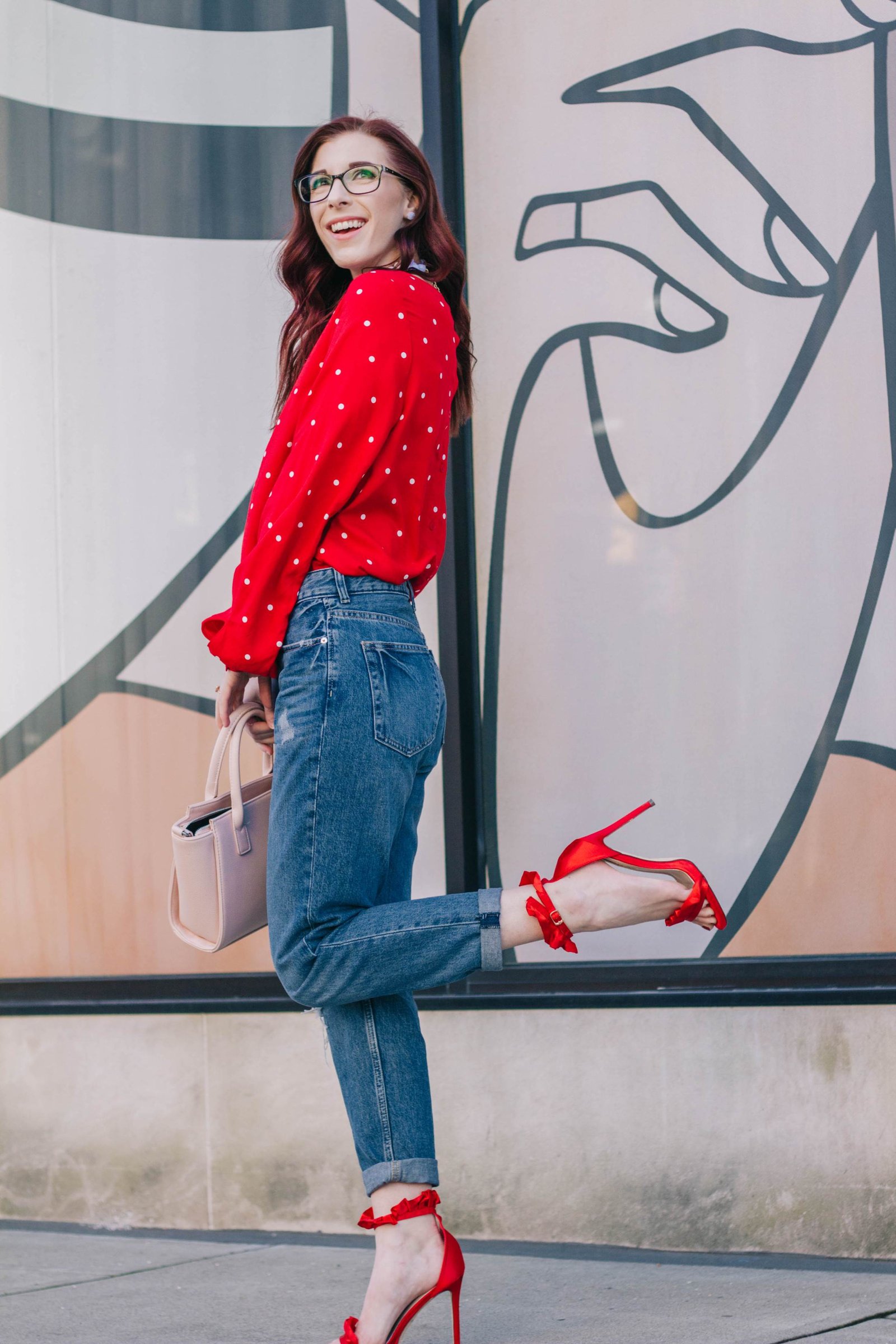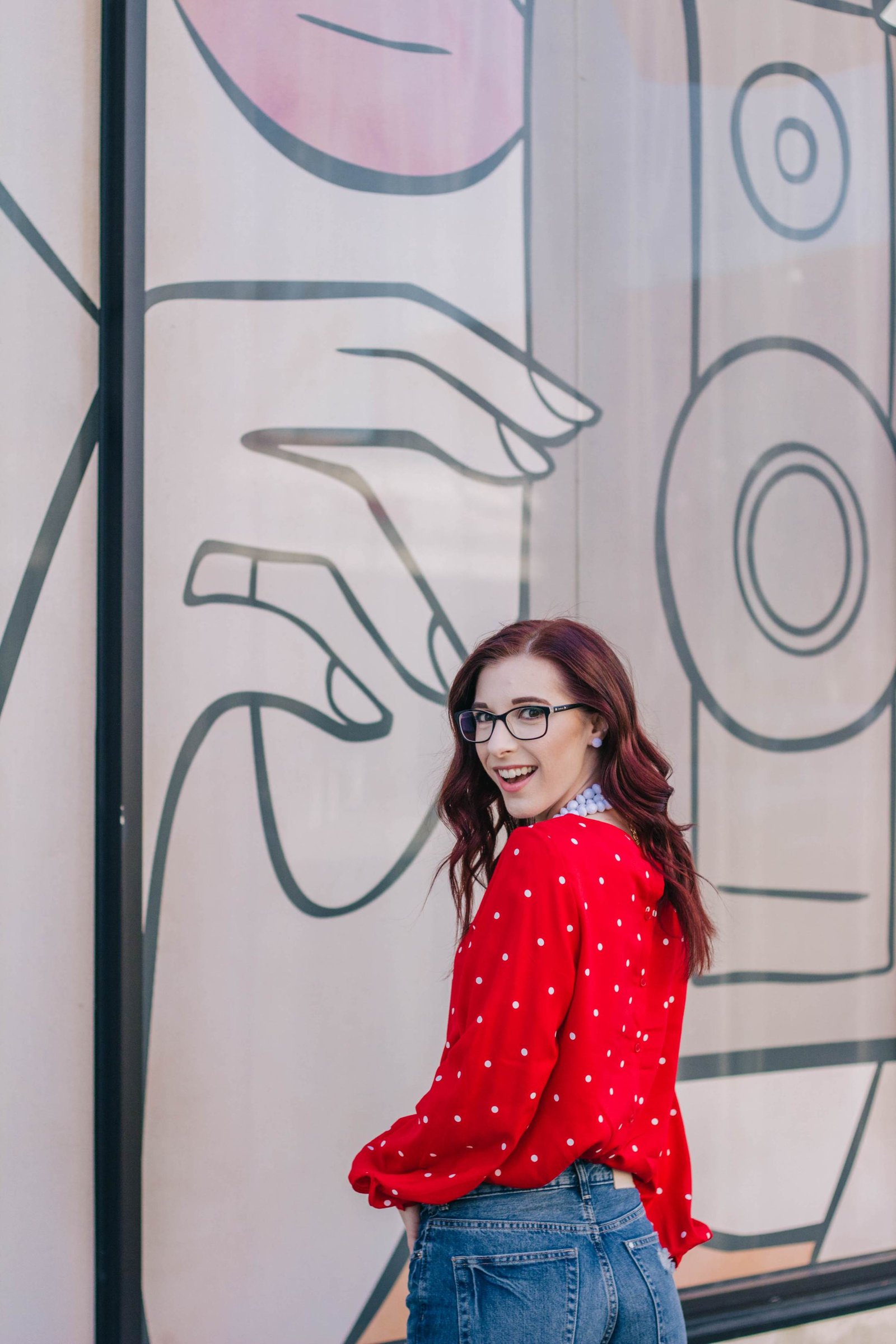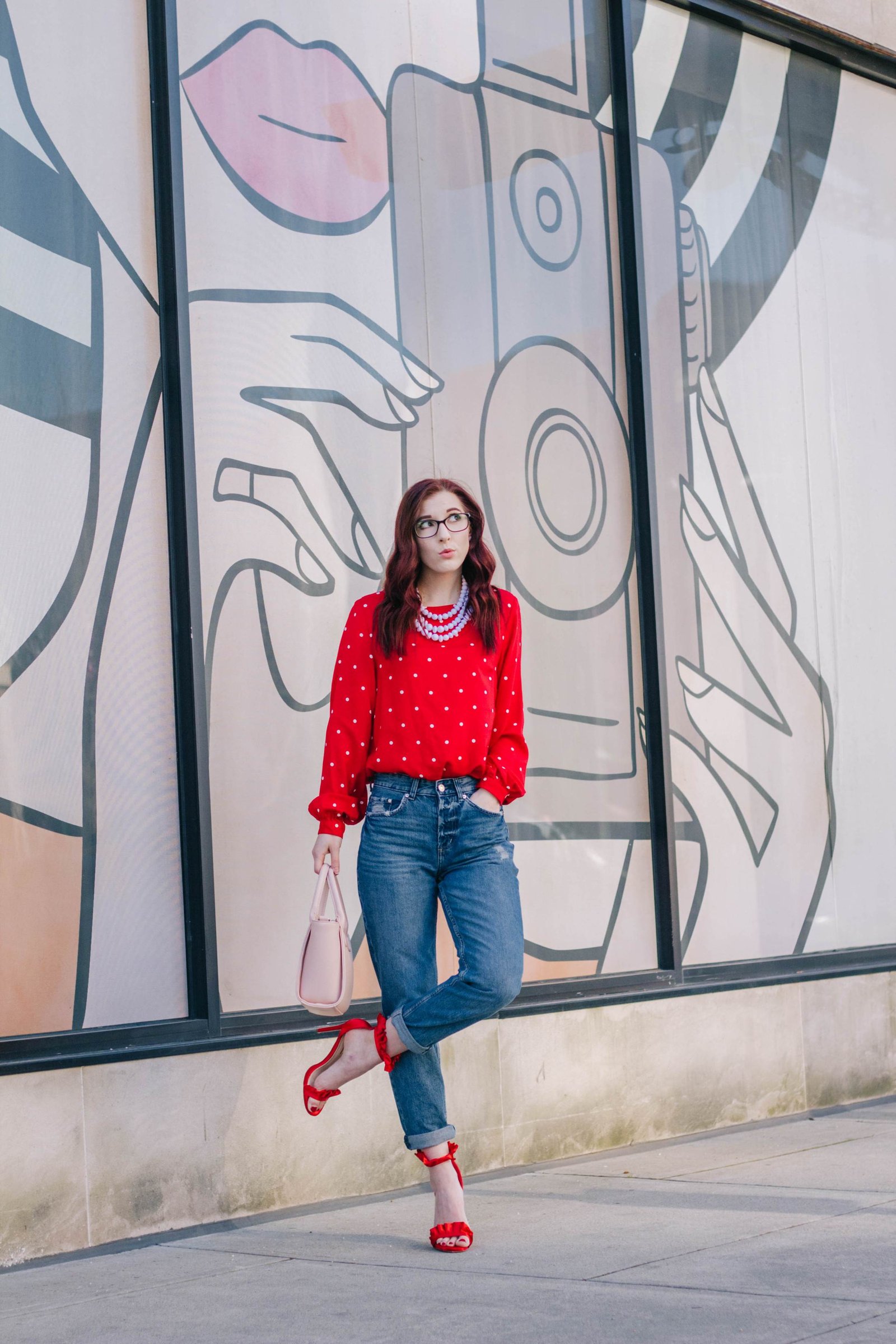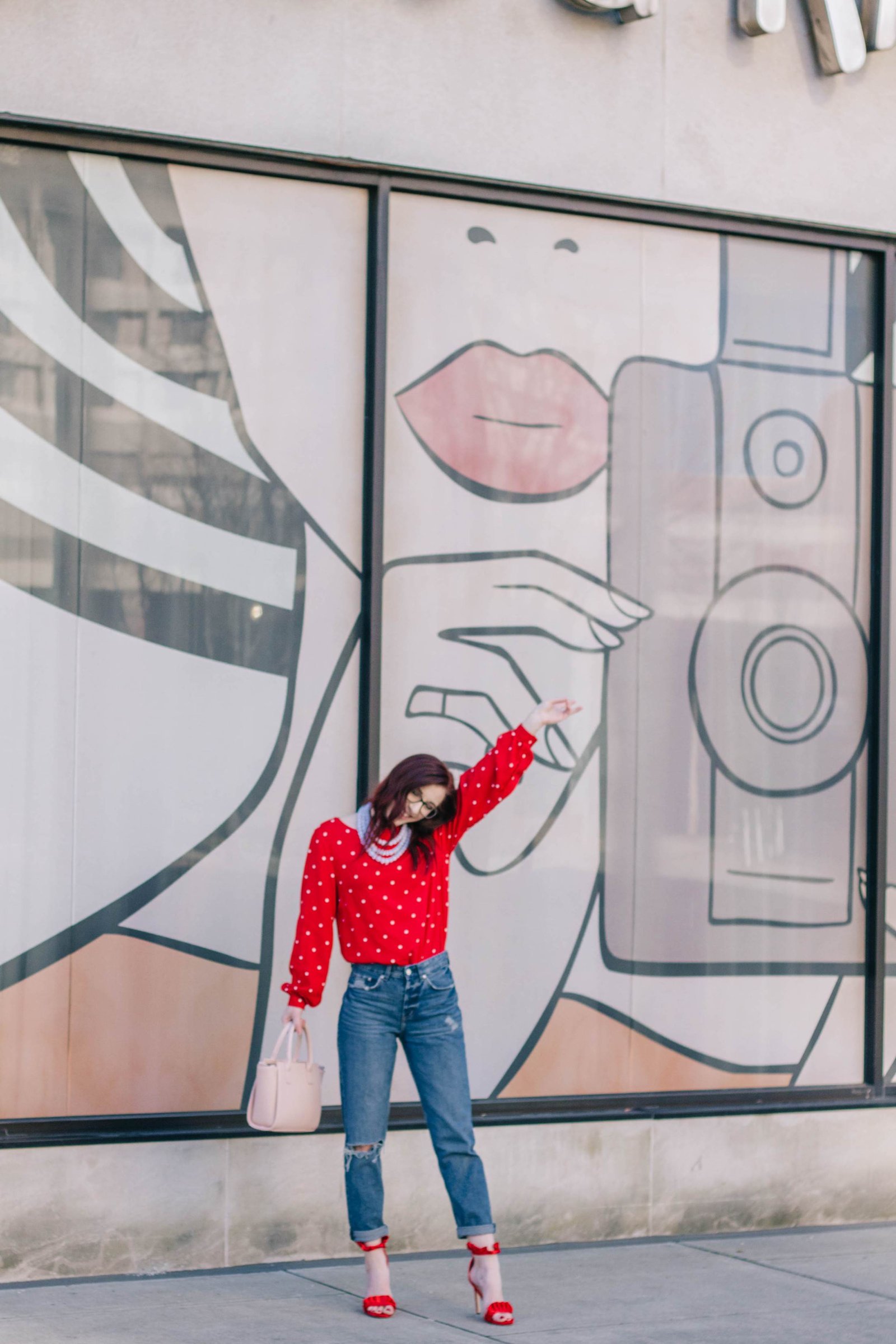 Tell me how you'll be wearing red for the spring and summer! Are you one for vibrant prints and colors like me?