My Instagram audience begged me to share this tropical print skirt ensemble, so despite my desire to share all things fall, I'm posting this instead!
Okay, so I actually have a couple of outfits that are still more "summer" than "autumn" – since I took the photos on our vacation to Florida. However, they've been continuously delayed, because of a family health emergency. If you follow me on social media, you know that I've posted a handful of times that my dad has been in the ICU for a week. It's been scary and, without going into much detail, life-altering. However, we're still hoping and praying for a full recovery and while a good amount of my work will be done from his bedside in the hospital, I know he'd want me to keep moving forward.
That being said, instead of filling this entire post with just a crazy life update or all my emotions, I am going to share this gorgeous, tropical print skirt with you! I knew it would be the ideal piece to bring to Florida, and I was 100% right. I shot the photos on our last day there, and was definitely more than glistening. Ya'll, I will never ever understand people who enjoy the heat. It's definitely not for this gal. I may be dressing for summer, but I'm way ready for autumn to fully begin.
---
Outfit Details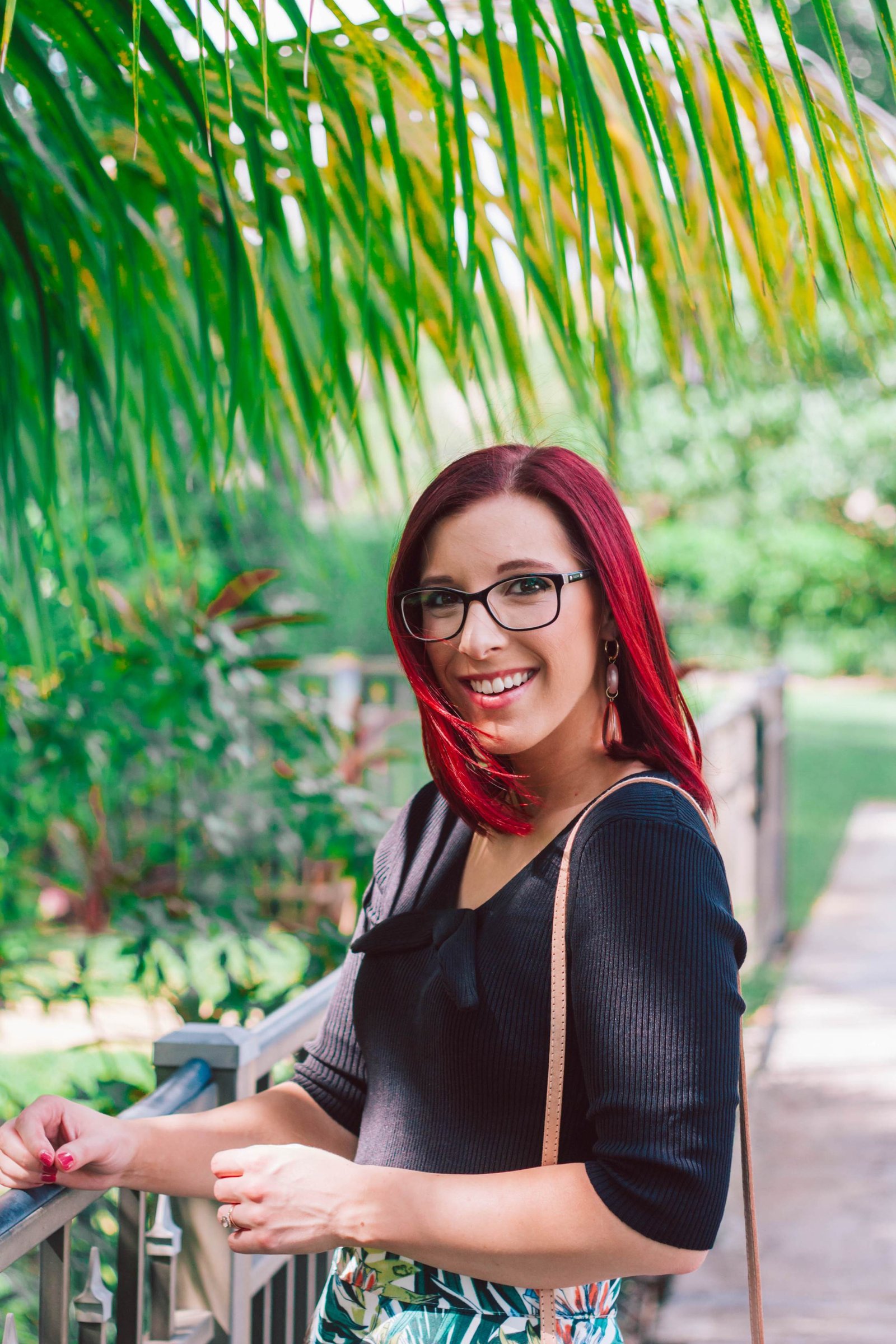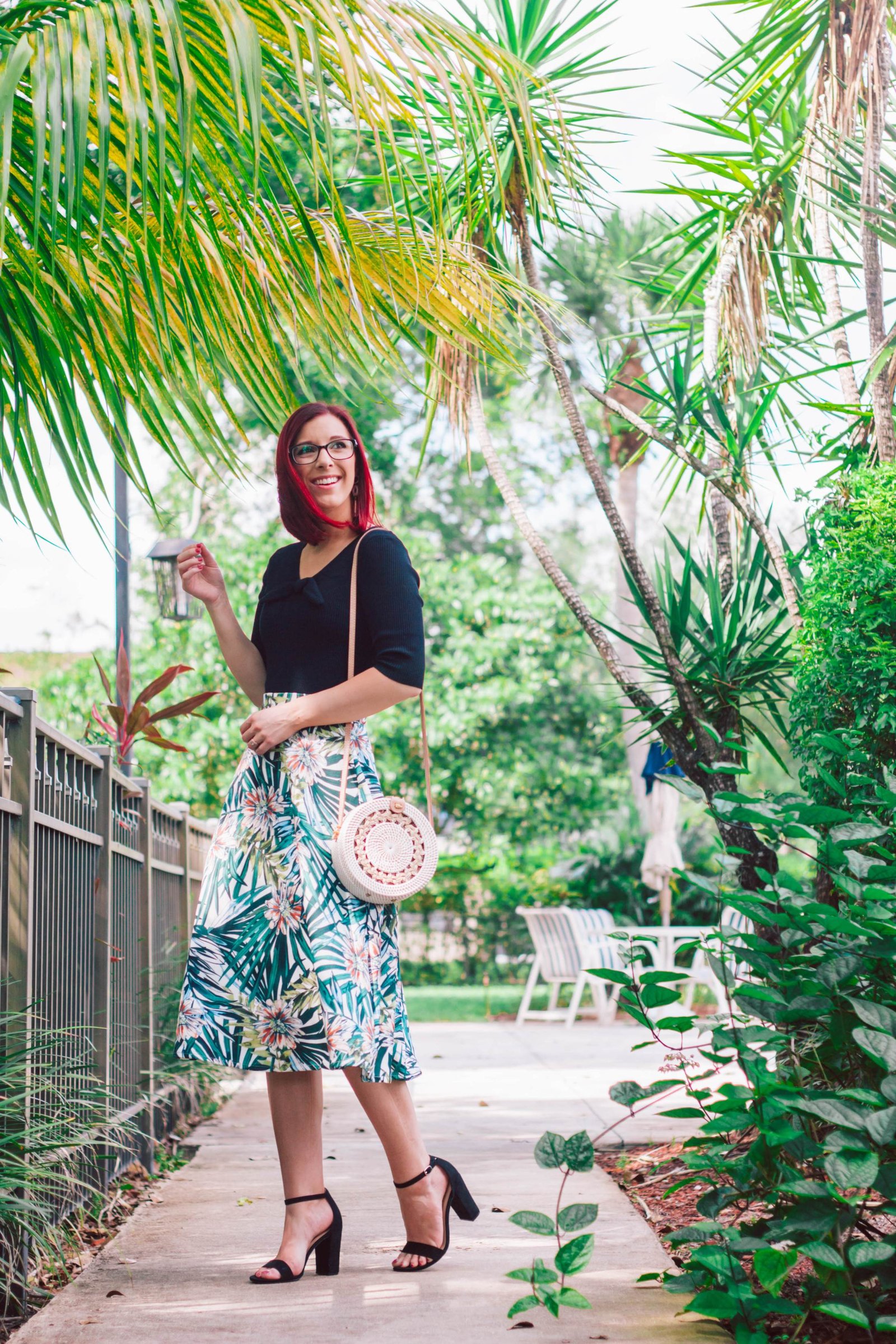 I love the fullness of this tropical print skirt. It's elegant and perfect to wear for a night out!
Honestly, if I had the opportunity, I would wear this outfit to go dancing. It's comfortable and cool, and the material of the skirt doesn't feel heavy or itchy in any way. I've said it before, and I'll say it again: I love a "spinny skirt" (as I used to call them as a kid). Anything a-line or circle-style is perfect for twirling! I can imagine wearing this to go salsa dancing!
If you're completely unlike me and don't want summer to end, this is the skirt for you. While I was able to wear it with a short-sleeve blouse and heeled sandals, you could certainly pair it with a long-sleeve bodysuit and booties and wear it into autumn. You'll also be able to bring it back out again in the springtime, and tropical prints like this will never be out of style, so this skirt will last you for years!
---
related posts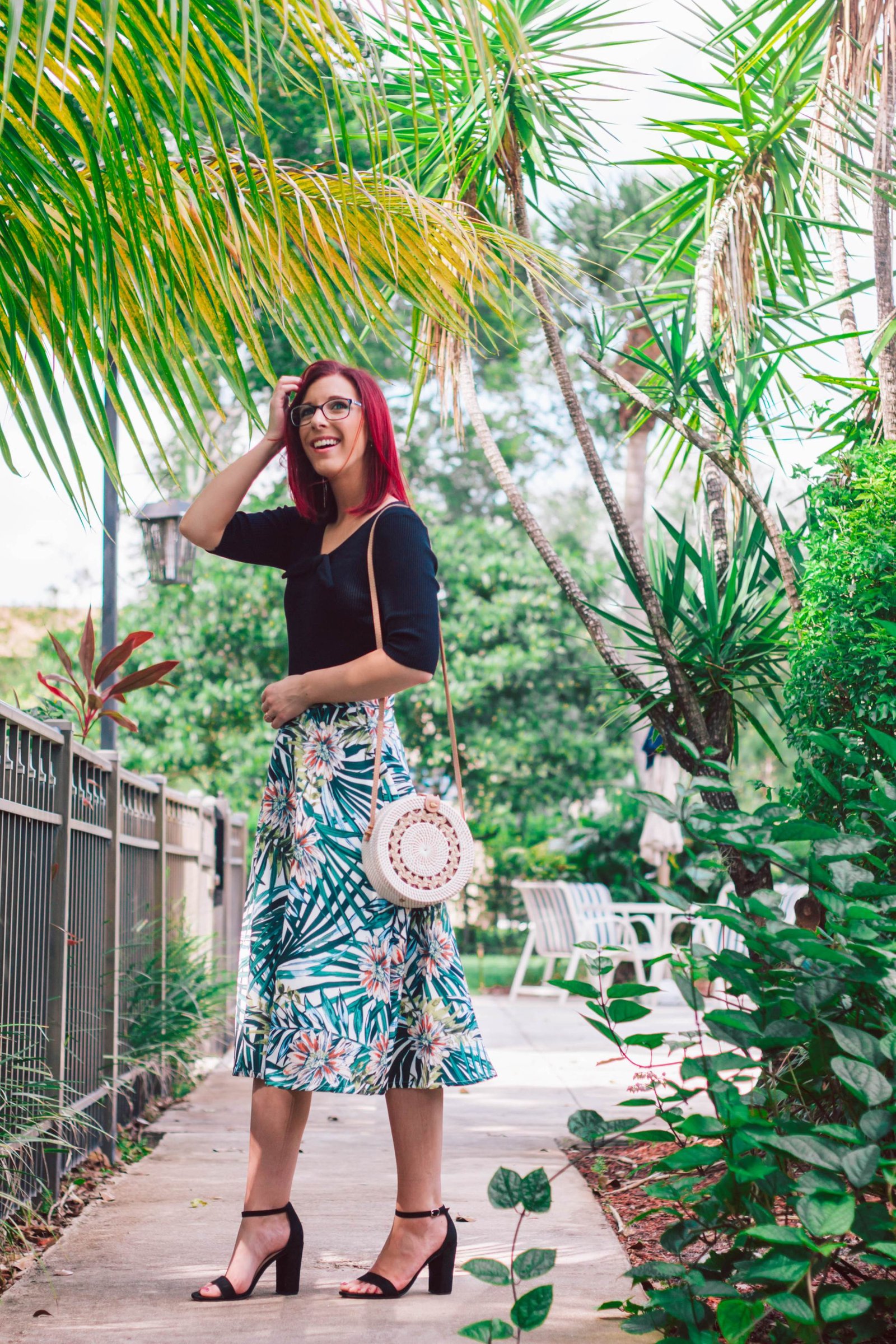 Where would you wear this tropical print skirt?