This post was originally published in December 2020. It has been updated with current links and information to provide you with inspiration for the best casual outfit for Christmas Day.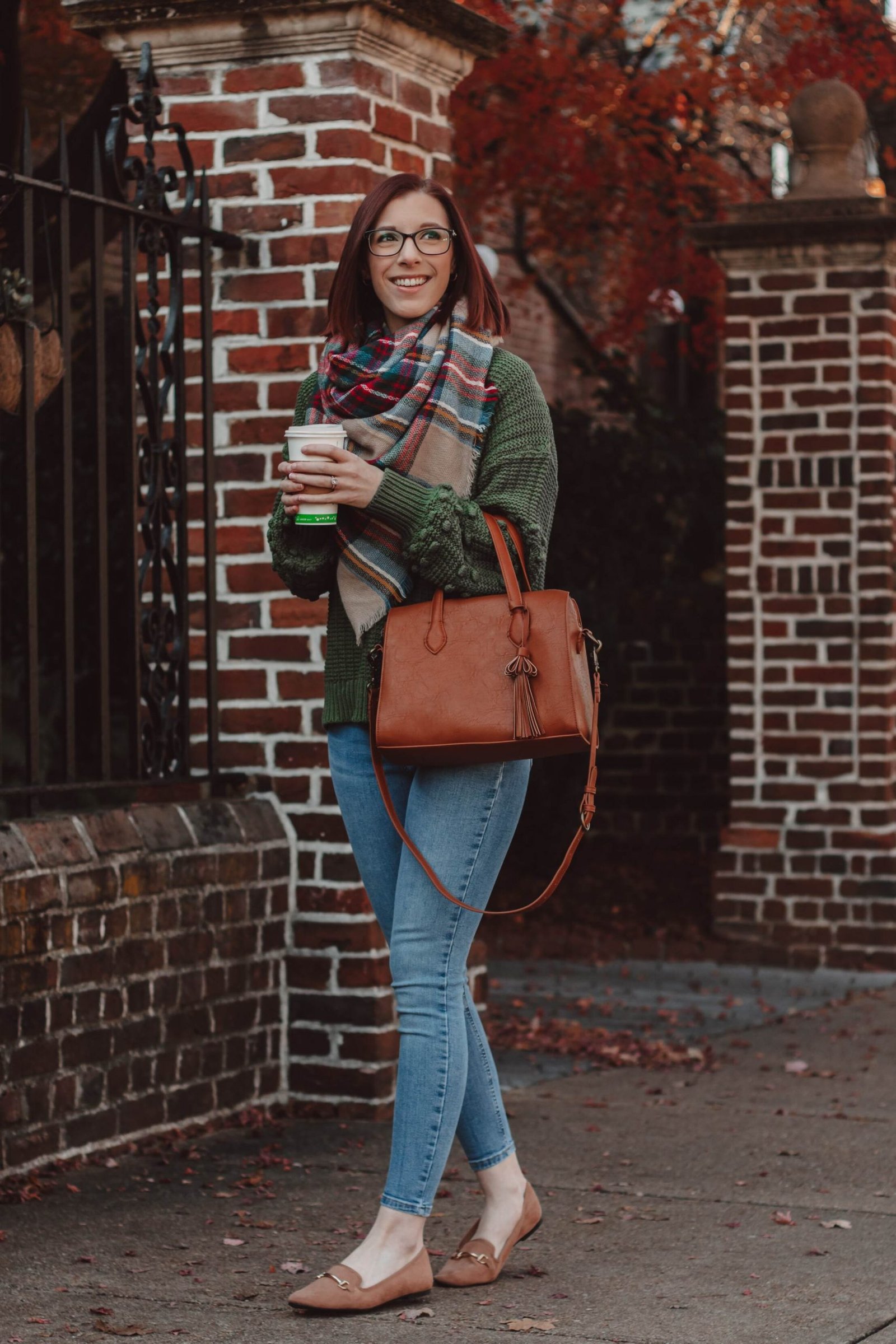 The holidays look different for everyone, but being festive is key! Here's a casual outfit for Christmas Day that you can continue to wear all winter.
I've never been one to dress up on holidays. My family has always kept things casual and I'm pretty sure that's what we'll do for the rest of my life. However, casual doesn't have to mean boring. I like to add special touches to brighten my mood and get me into the holiday spirit!
Don't get me wrong, I totally start my Christmas Day with printed pajamas or cozy loungewear, but by the time dinner rolls around, I'm decked out in my casual holiday best! That usually means I'm donning a soft sweater and denim. This is a simple-yet-classic ensemble that's totally foolproof.
---
shop the post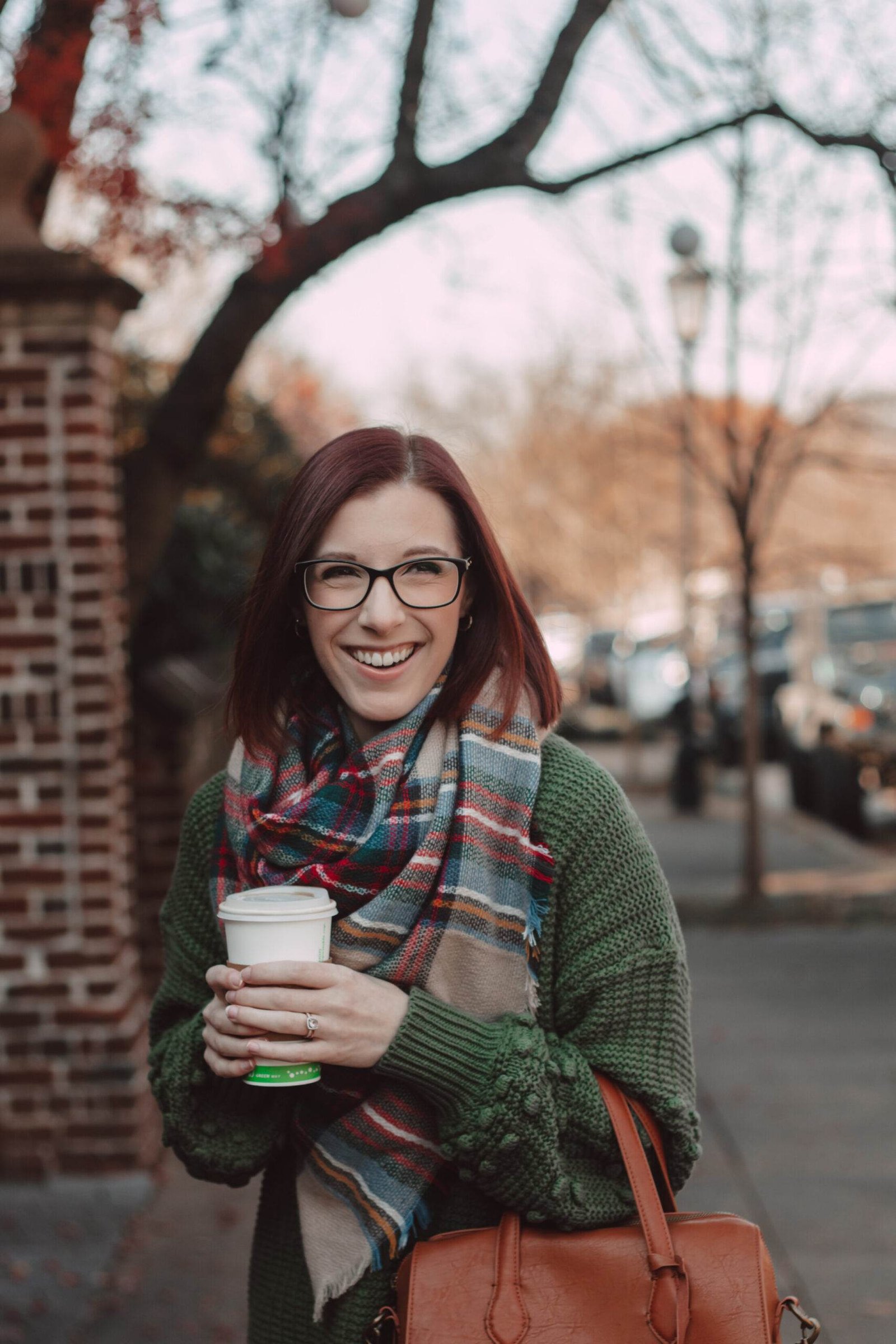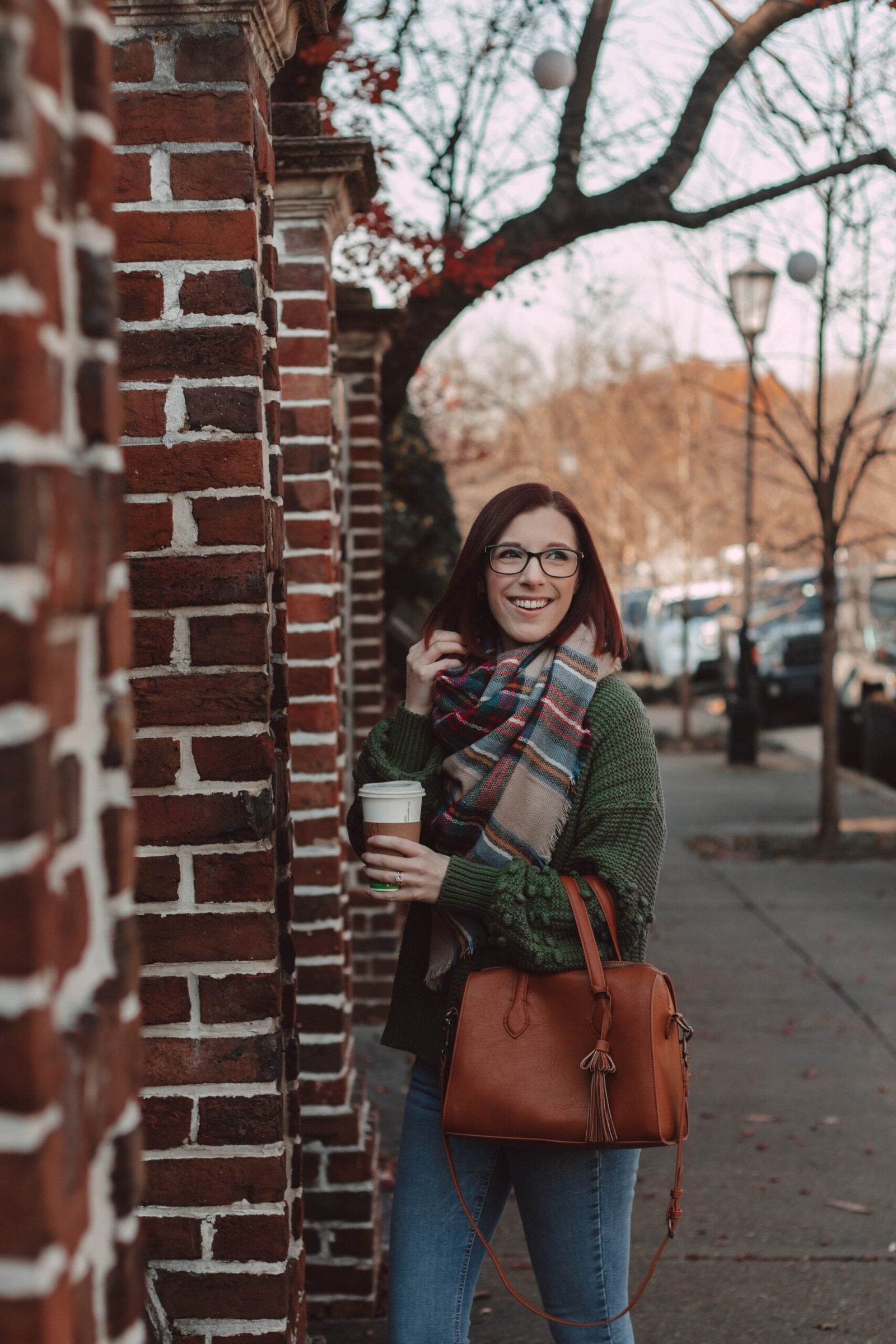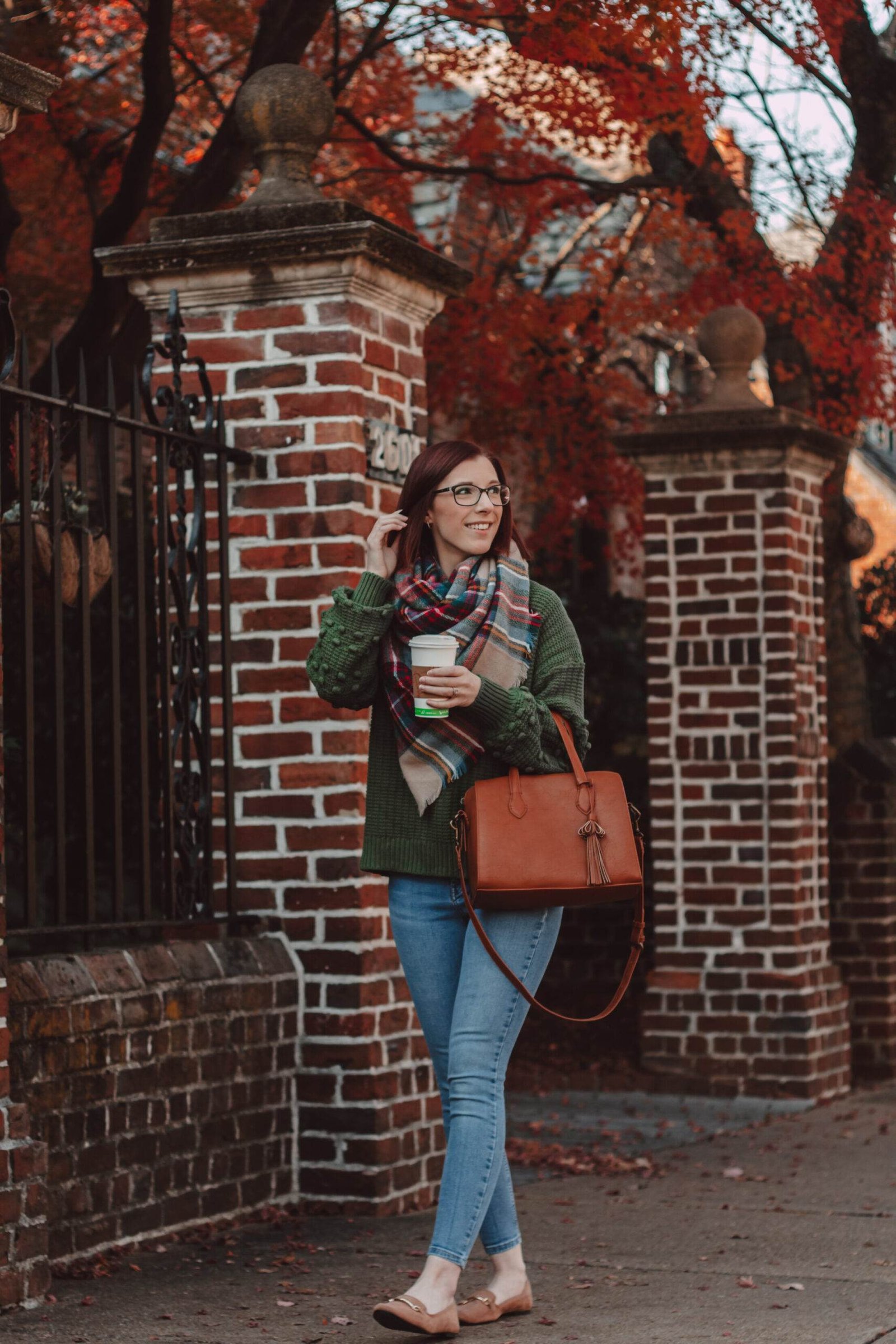 Hate buying a holiday outfit and only wearing it one day out of the year? Me too.
One of the best things about this particular casual outfit for Christmas Day is that all of the items can be worn individually with other pieces to create new looks throughout the year. I got this scarf for my Christmas photos in 2019 and I knew I would wear it time and again (and I have). It's a classic plaid print that will never go out of style. When I picked up this soft, bubble-sleeve sweater from Chicwish, I knew immediately that I wanted to pair it with the blanket scarf!
Add some comfy loafers and a stylish handbag and you're set. This ensemble will suit you if you're having a small dinner with family, dressing up for a Zoom call with friends, or just curling up with your favorite take-out for a Christmas movie marathon. However you're spending the holidays this year, I've got you covered with this casual and comfy look!
---
related posts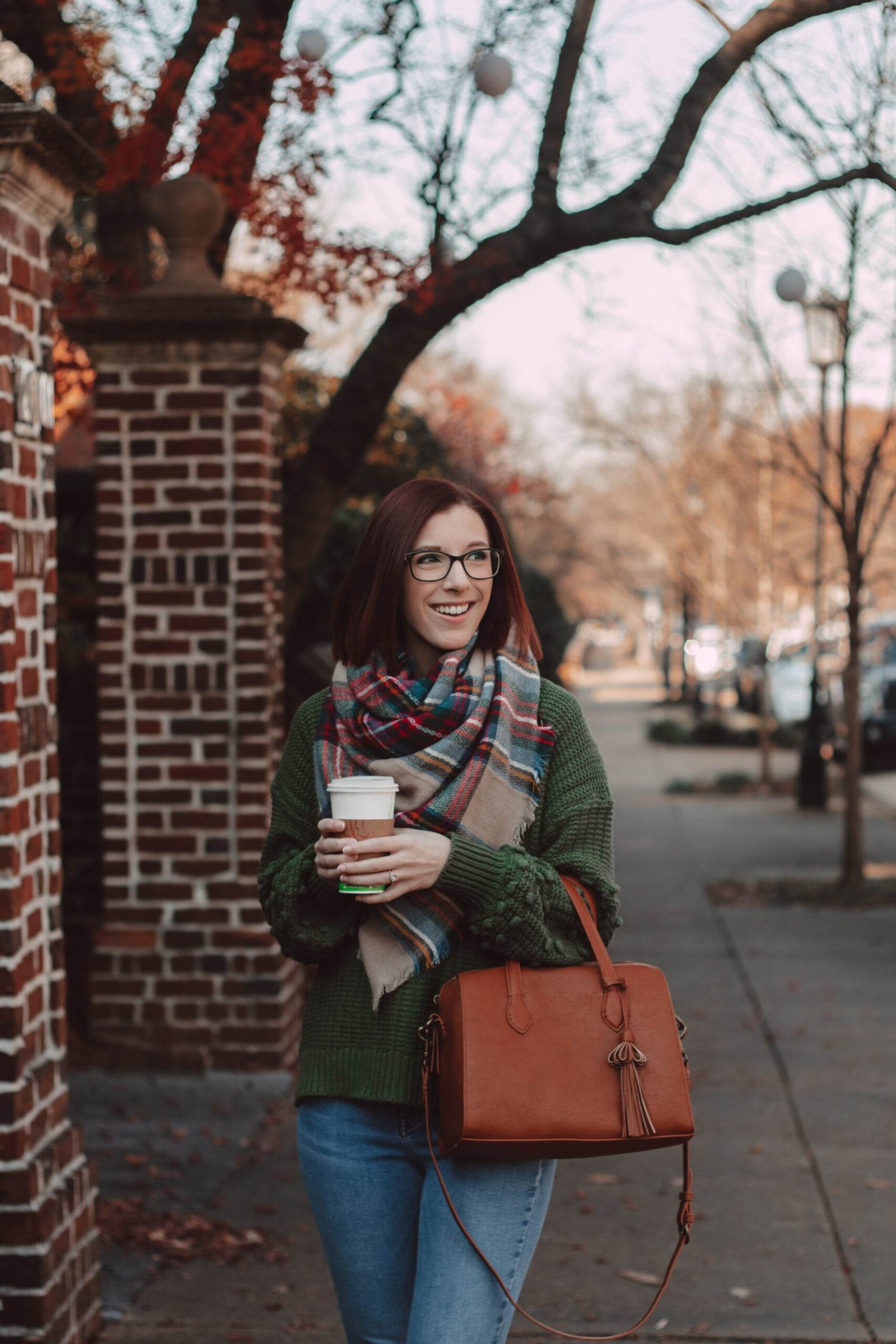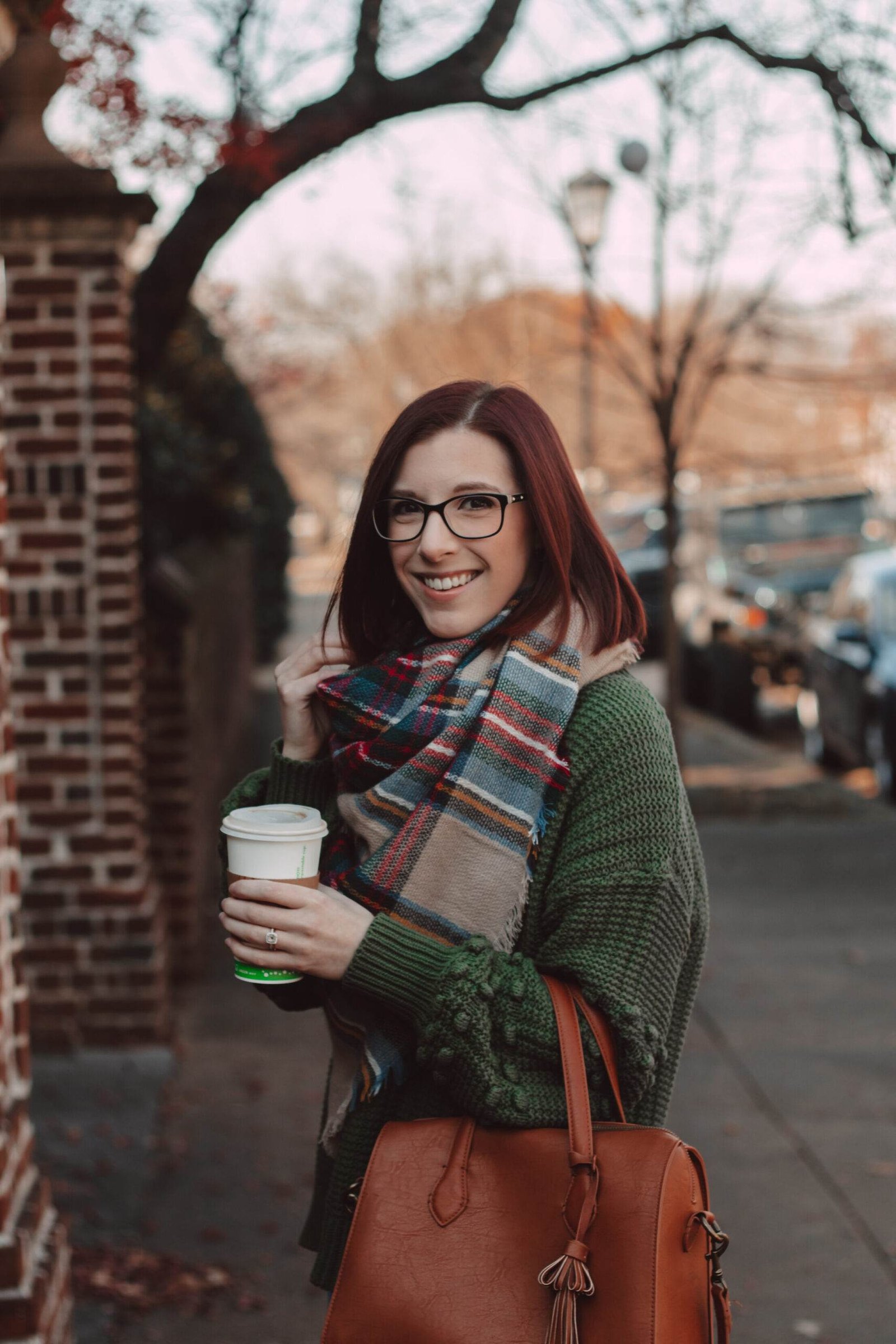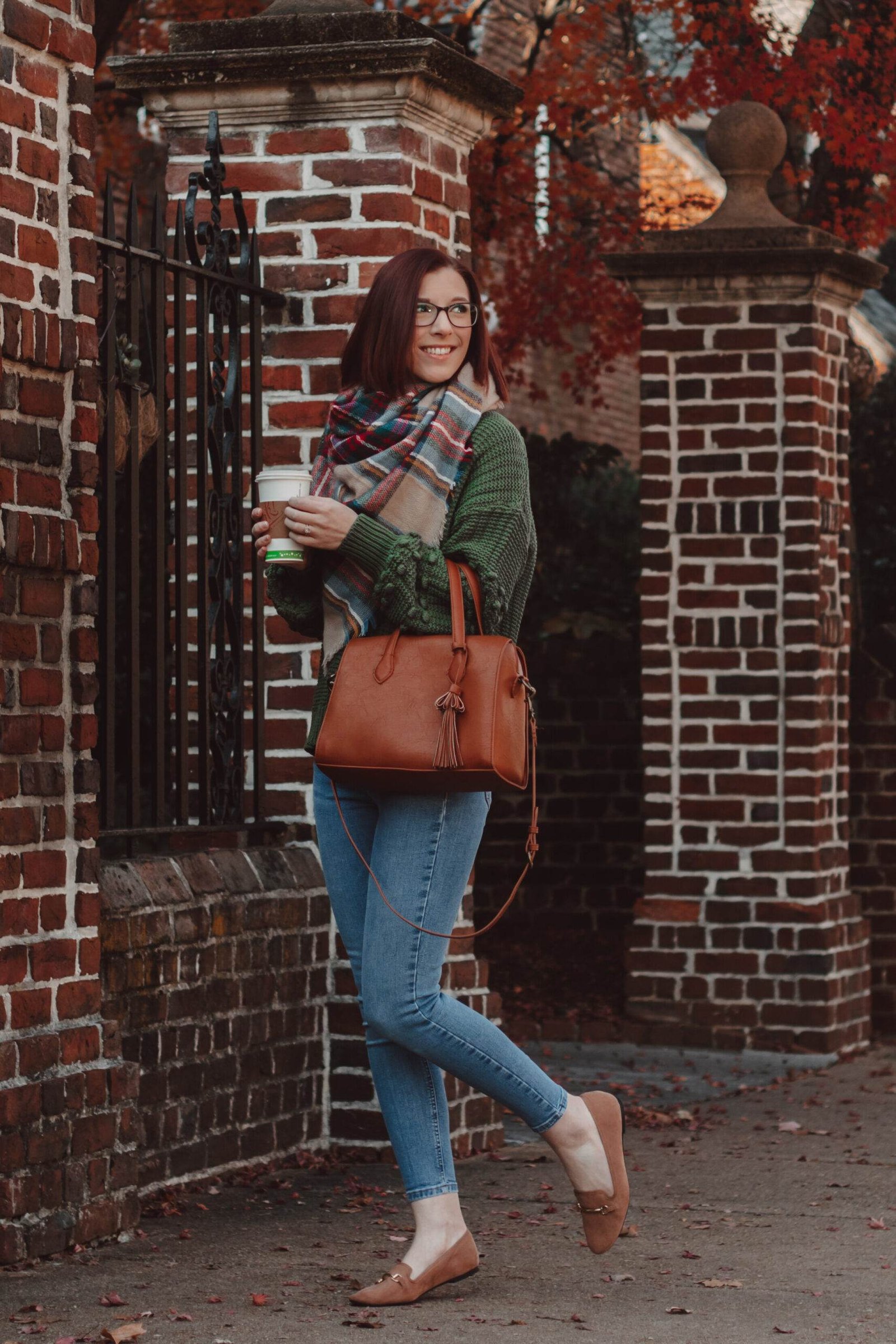 What do you usually wear on Christmas Day?
---
pin for later