Show of hands – who prefers staying casual rather than dressing up on Christmas Day?
Okay, so I can't exactly see your hands right now – but if you're anything like me, you're waving both hands in the air right now because casual is where it's at. Not to diss dressing up, because I love a fancy dress and heels! However, on Christmas Day, I'm more than likely going to stay in my pajamas until it's time to go have dinner with my family, at which time I'll want to put very little effort into my outfit because I'm still groggy from my cocoa coma. I'll admit, in between our morning gift sesh and our evening family dinner, I love to take a nap. It's pretty much the only day of the year that it actually happens! Needless to say, staying casual – yet festive – is the way to go for me on Christmas Day.
That's where a fantastic plaid vest comes in. I paired it with a very snuggly-warm turtleneck, and now this combo is one of my all-time favorites. These sweater vests are like wearing a blanket in public. Shh – don't tell anyone the reason I love this outfit so much is because it feels like pajamas! It's ideal for that transition from nap to family festivities.
---
outfit details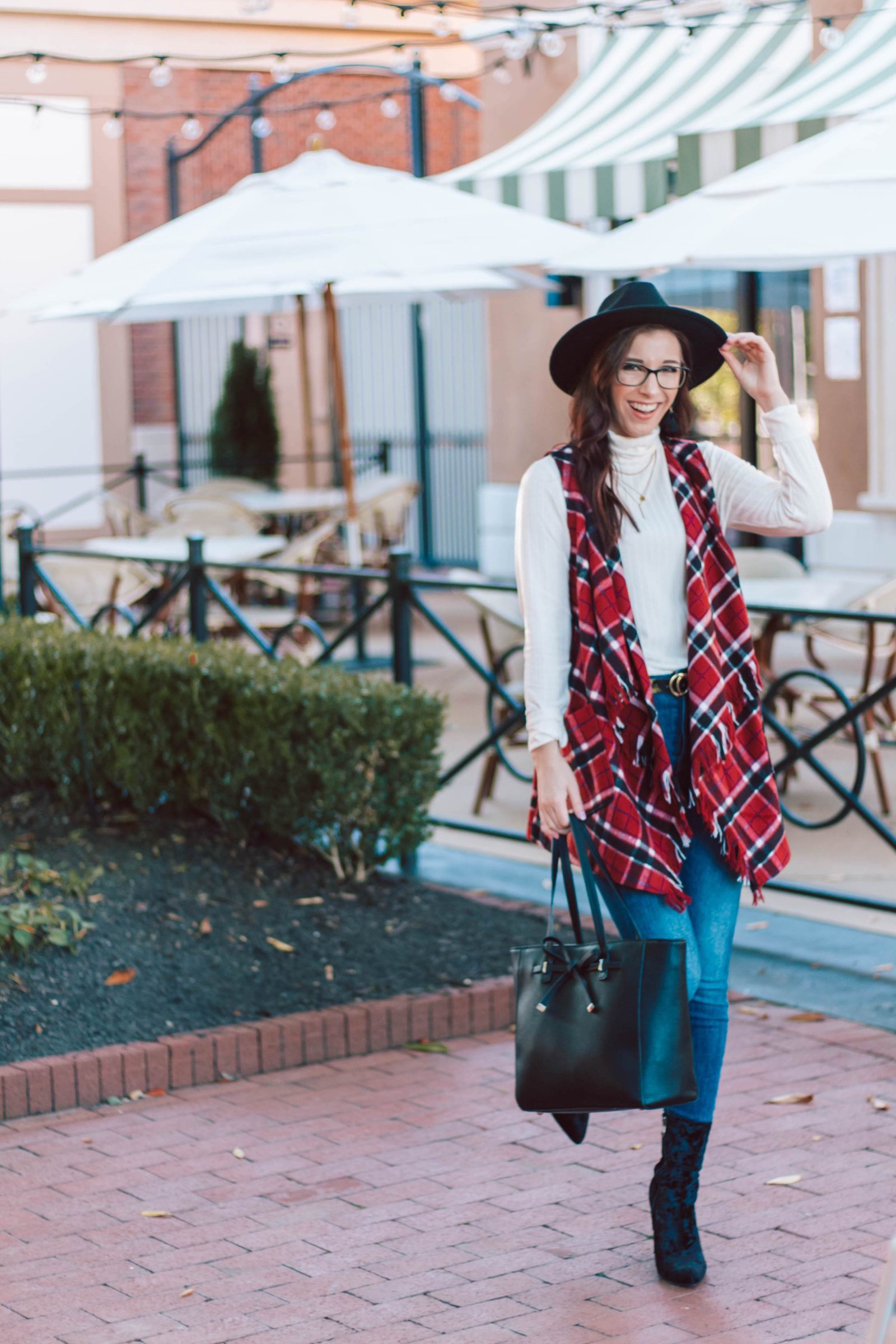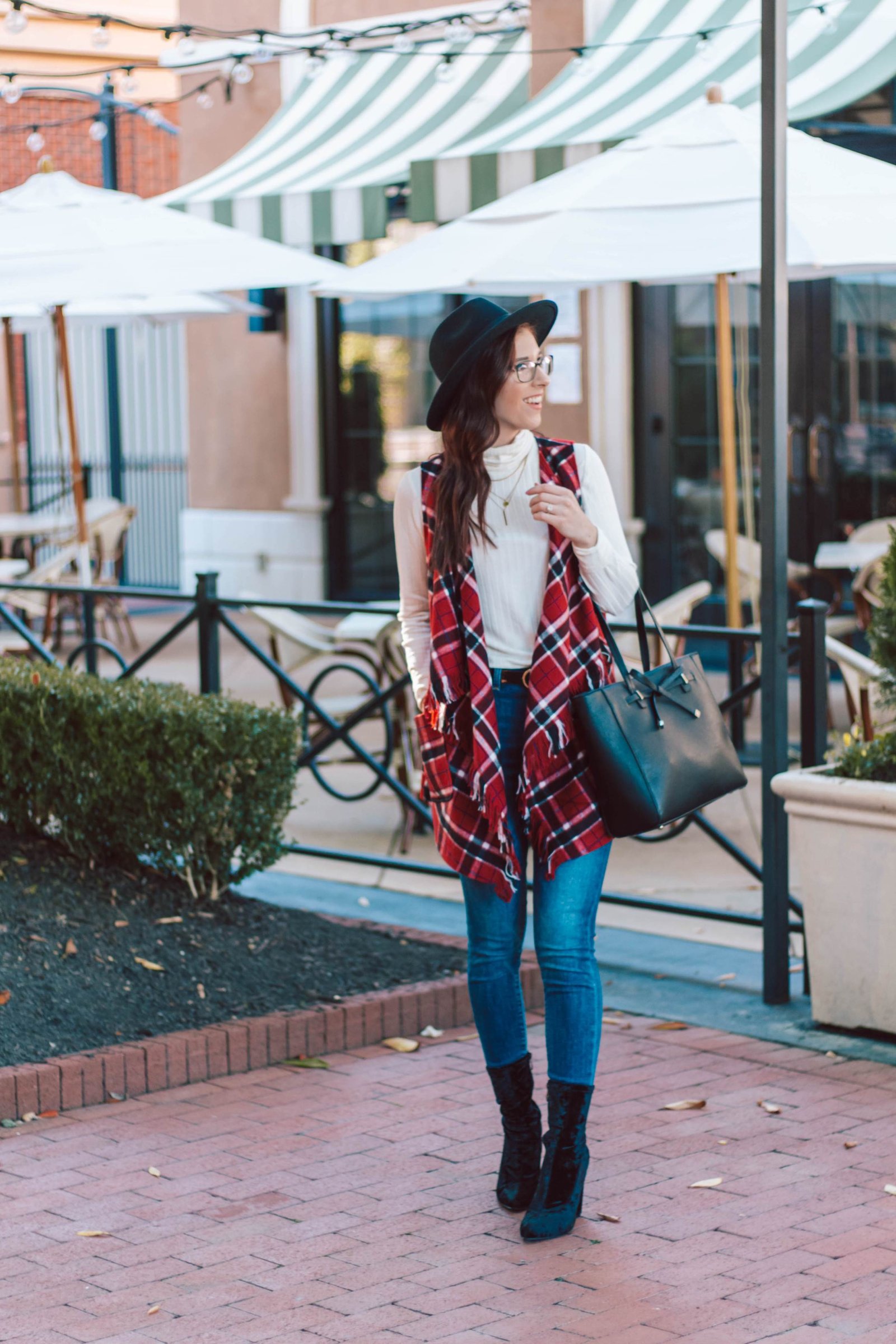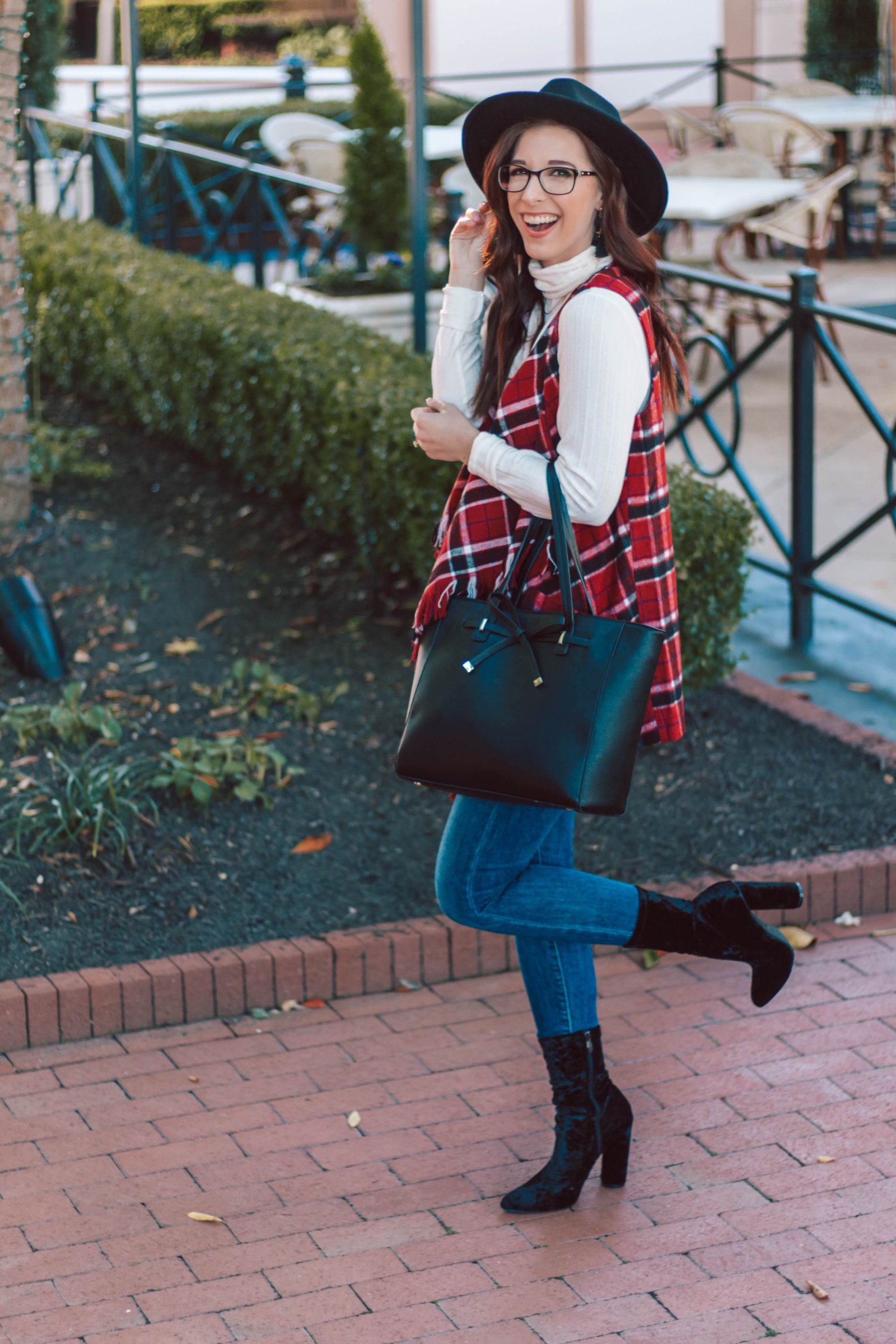 I wanted to give this look the feel of chic chalet apparel.
In fact, I noticed that 90% of the winter pieces that are on trend recently have that aesthetic, and I'm here for it! So as not to make this outfit too bulky, I tucked in the turtleneck, added a belt, and slipped into my favorite velvet sock booties. Of course, the ensemble wouldn't be complete without my signature wool hat. I've had this hat for years and it's still the one I reach for most.
If you're on the hunt for a great way to stay festive while casual on Christmas Day, then I 100% suggest a plaid vest. You can't go wrong with a red or green version, but even white or blue would be lovely.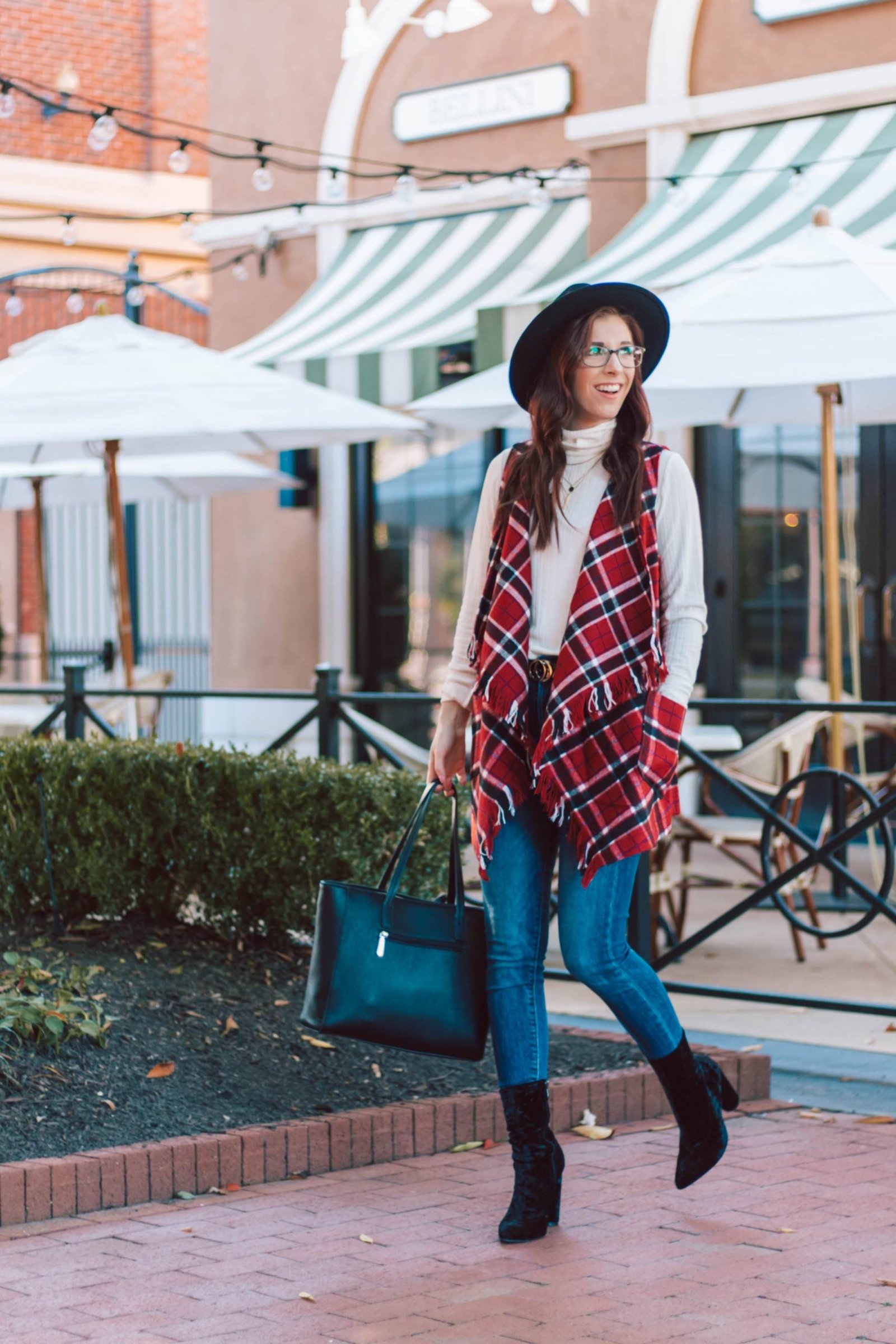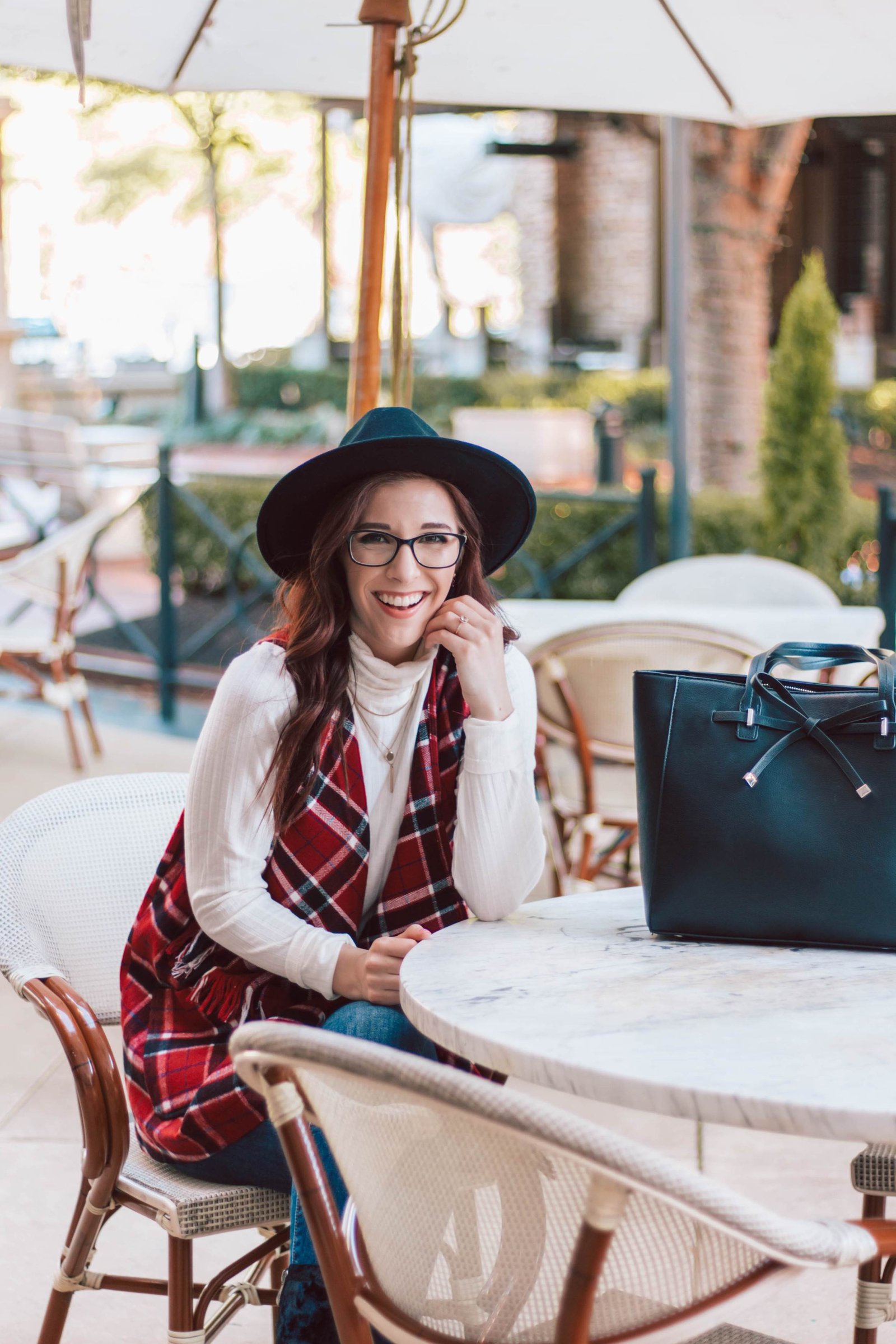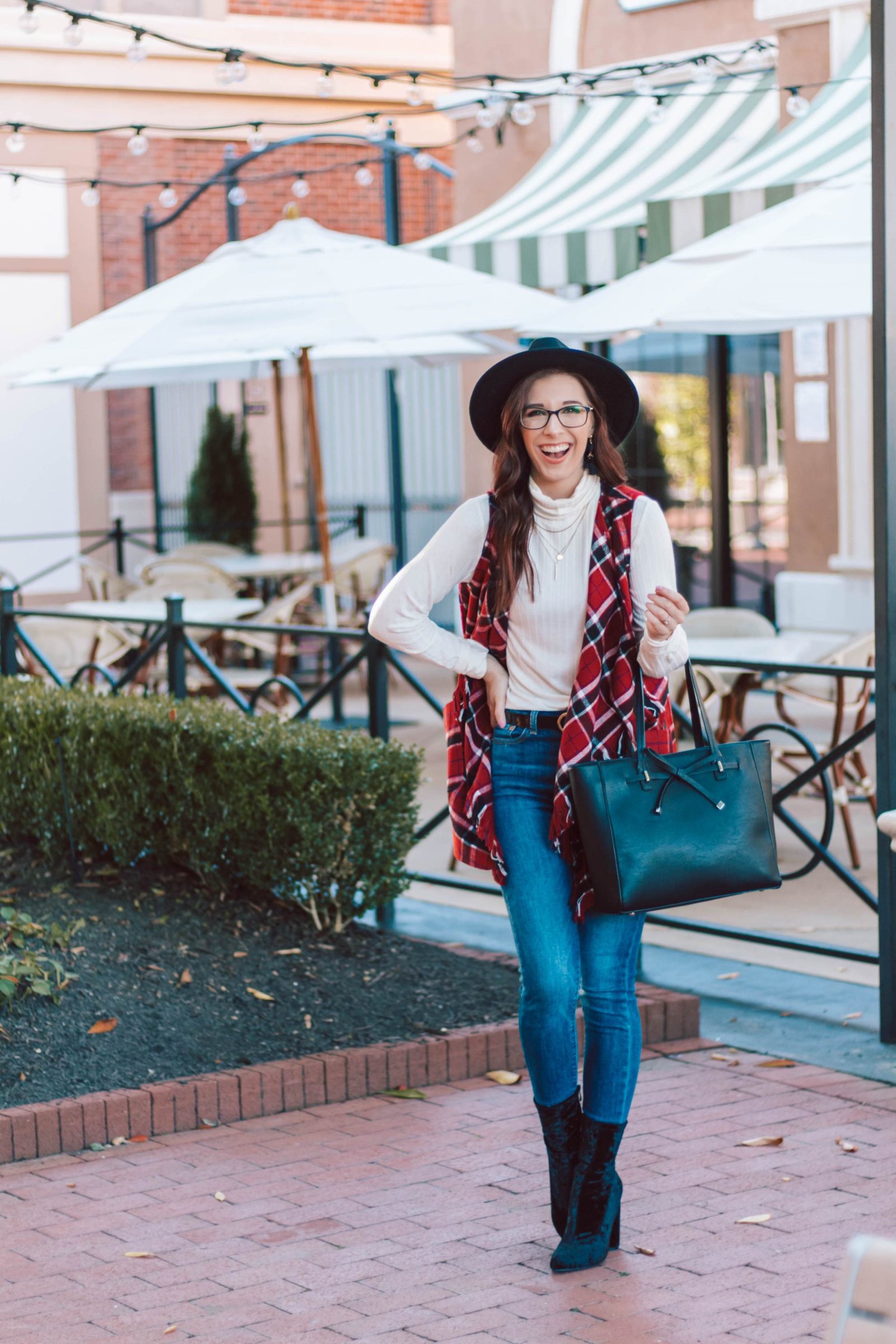 What is your favorite Christmas Day tradition?