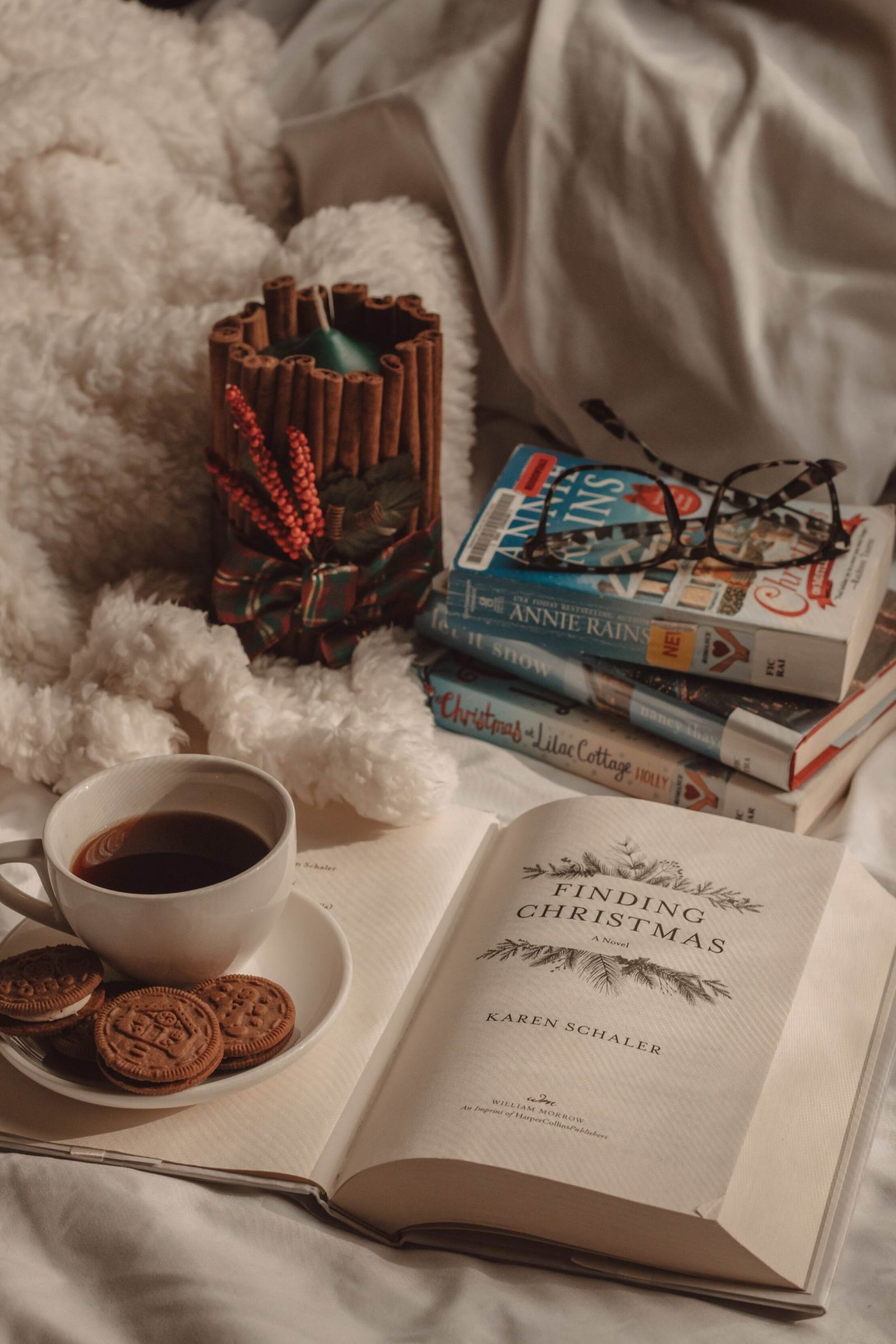 Fans of adorable Christmas movies unite! Finding Christmas has every element of a cheesy Hallmark flick wrapped up and tied with a beautiful, glittery bow.
As soon as I found out that author Karen Schaler was also the screenwriter for A Christmas Prince (the fantastic holiday movie series on Netflix), I knew I had to read her books. I added a couple of her titles to my December reading list in 2020, in hopes of a little extra Christmas cheer. I was not at all disappointed with Finding Christmas, the first of the books I read by her.
I practically inhaled this book over the course of three days. I probably could have read it quicker, but I actually wanted to savor it and take my time because it was just that adorable. Once I picked it up, I had a really hard time putting it down. Immediately after finishing this novel, I wound up flying through the rest of her bibliography and loved every second of it. Now, I've read all of her books and can easily call her my favorite holiday author!
Let me tell you why Finding Christmas is the best book to read this holiday season.
---
Looking for More book reviews?
My honest review of Finding Christmas by Karen Schaler.
Synopsis:
From the writer of the Netflix sensation, A Christmas Prince, and Christmas Camp, the Hallmark movie and novel, comes a heartwarming new Christmas story, Finding Christmas, showing how sometimes the detour in your journey is the path to true love.
With all the glittering decorations, twinkling lights, snow angels, gingerbread men and mistletoe, Christmas is Emmie's first love.
This year, she can't wait to share her favorite Christmas traditions with her boyfriend, Grant. She thinks he's "the one." So when Grant's hectic work schedule has him more "Bah Humbug" than "Ho, Ho, Ho," Emmie creates a holiday-themed scavenger hunt to help him find his Christmas spirit. At the end of the journey, Grant will arrive at the charming town of Christmas Point where she's planned a romantic weekend filled with holiday activities.
But Emmie's plan backfires when a mix-up has the wrong guy following her clues! Sam, a best-selling mystery writer, thinks Emmie's clever Christmas riddles are from his agent, who is trying to help him get over his epic writer's block.
When he arrives at Christmas Point and finds the stunned Emmie, he immediately feels she's someone special, but she can't see beyond the fact that the wrong guy has shown up. Inspired by the small, charming town, Sam decides to stay and convinces Emmie to join him in a little holiday fun while she waits for Grant.
When Grant finally shows up, Emmie is disappointed to discover he's not enjoying the activities she planned and can't help wonder if he's really the one for her. She also can't get Sam out of her mind and all the great times they had together. With Christmas coming fast, Emmie will need the magic of the season to help steer her in the direction of true love…
With all the glittering decorations, twinkling lights, snow angels, gingerbread men and mistletoe, Christmas is Emmie's first love.

Finding Christmas
Meet our protagonist, Emmie. She carries the title "Miss Christmas," lovingly given to her by her close friends and coworkers. I'm not sure whether Karen Schaler was stalking me each Christmas for new content, but Emmie and I are practically the same person. I've never related to someone's love of Christmas more than I did with Emmie. Her reason for loving the holiday so much is simple: it's what she and her parents enjoyed together more than anything in the world. Now, she just wants everyone else to be as "in the spirit" as she is. (I feel you, girlfriend).
Emmie especially wants to get her Grinch of a boyfriend, Grant, into a holly jolly mood. So she plans a scavenger hunt that will lead him to the festive town, Christmas Point, where she has tons of activities planned that will lead them right up to Christmas Day. However, things go a little haywire when her first clues end up in the wrong hands. Here, we meet Sam.
Sam loves Christmas just as much as Emmie. When I say, "SWOON," I absolutely mean it. He's the soft, cinnamon roll boy we all need in our life. He wants to bake cookies and sing carols and shop for trees rather than write his next mystery novel. When he finds the clues to the scavenger hunt, he thinks they're from his book agent. Let's just say, it's a shock to both Sam and Emmie when they are led to each other at Christmas Point.
Umm, Christmas Point? Can this place be real? I want to go. It sounds beyond magical. All the Christmas things all the time? And the snow? Yes, please. Combine those elements and then add in a workaholic and inattentive boyfriend who just needs to be out of the picture, a mad rush for a book deadline, and two strangers getting snowed in at the cutest, most festive place on earth with the sweetest innkeeper of all time and her dog, Dasher – and you've got this book. I could read it a million times over (and I just might).
I giggled at the mentions of the holiday movies that Karen worked on. Now I want this book to be turned into a movie, please, and thanks. I can't recommend it enough!
---
Purchase the book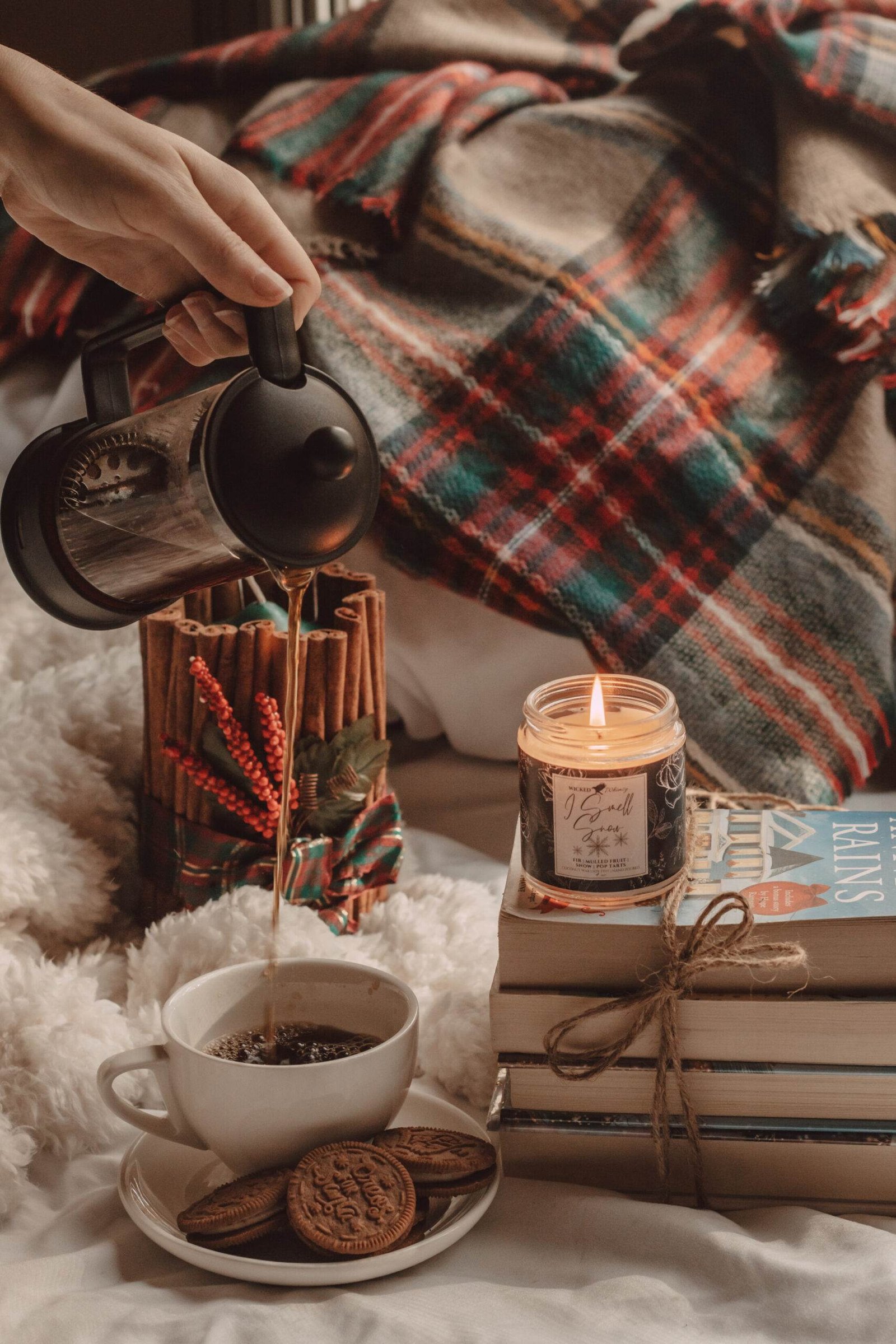 Have you read Finding Christmas or any of Karen Schaler's other holiday books?
---
pin for later