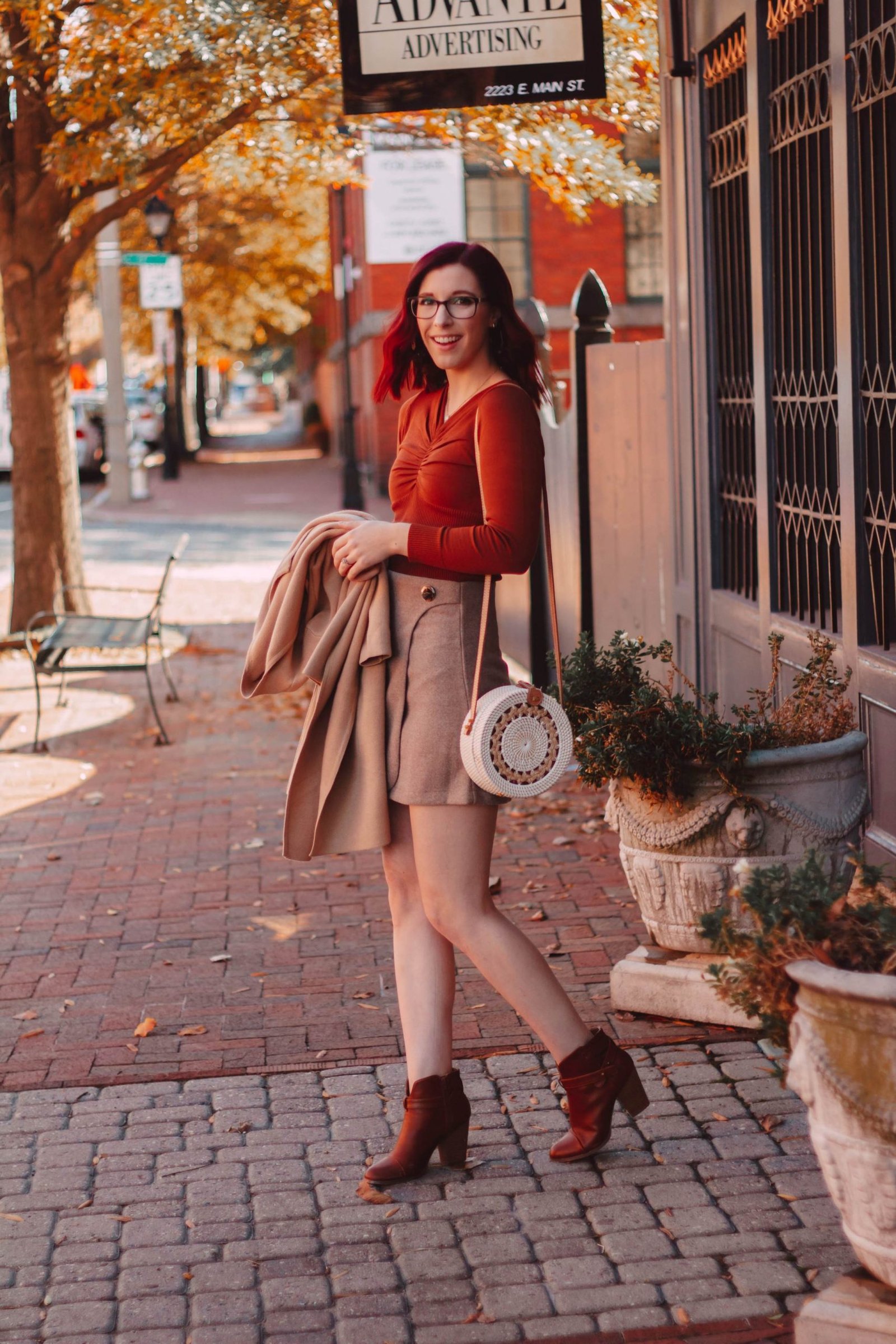 If you're anything like me, your holiday consists of pajamas until noon, then a casual Christmas outfit for time with family. Here's some inspiration!
I may dress up a bit for our Christmas Eve service, and you know I'd want to go all out for NYE, but Christmas Day is made for comfy and casual, while still remaining cute. So I pulled together an outfit in some non-traditional colors (because I want you to be able to wear this outfit again), that you'll be comfortable wearing through all of the festivities.
Not only are these items great when paired together for a Christmas Day outfit, but they can be mixed and matched with plenty of other pieces already in your wardrobe for many more adorable outfits throughout the rest of the year! If you ask me, those are the best kind of products to own, because you know you'll get your money's worth out of them!
---
outfit details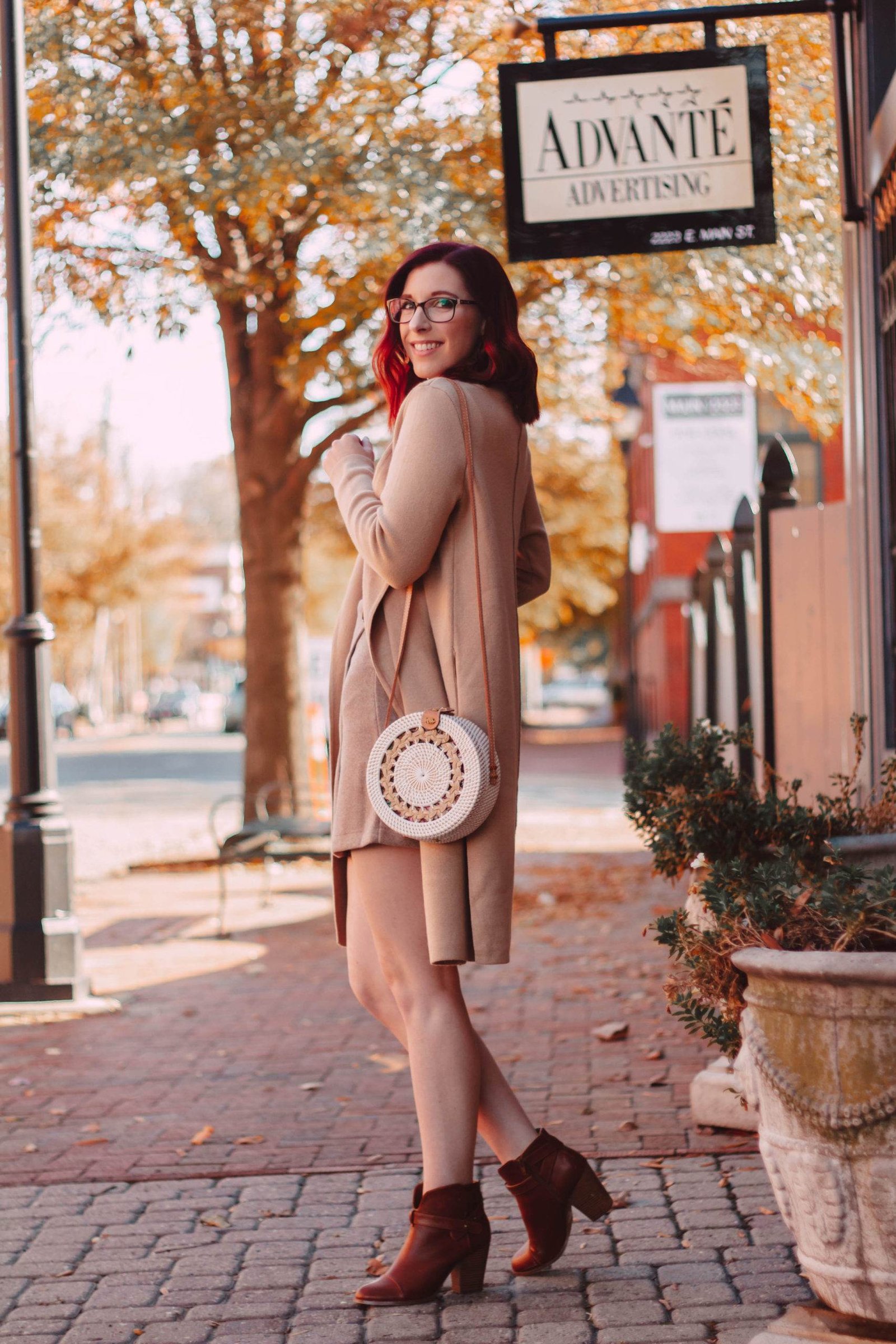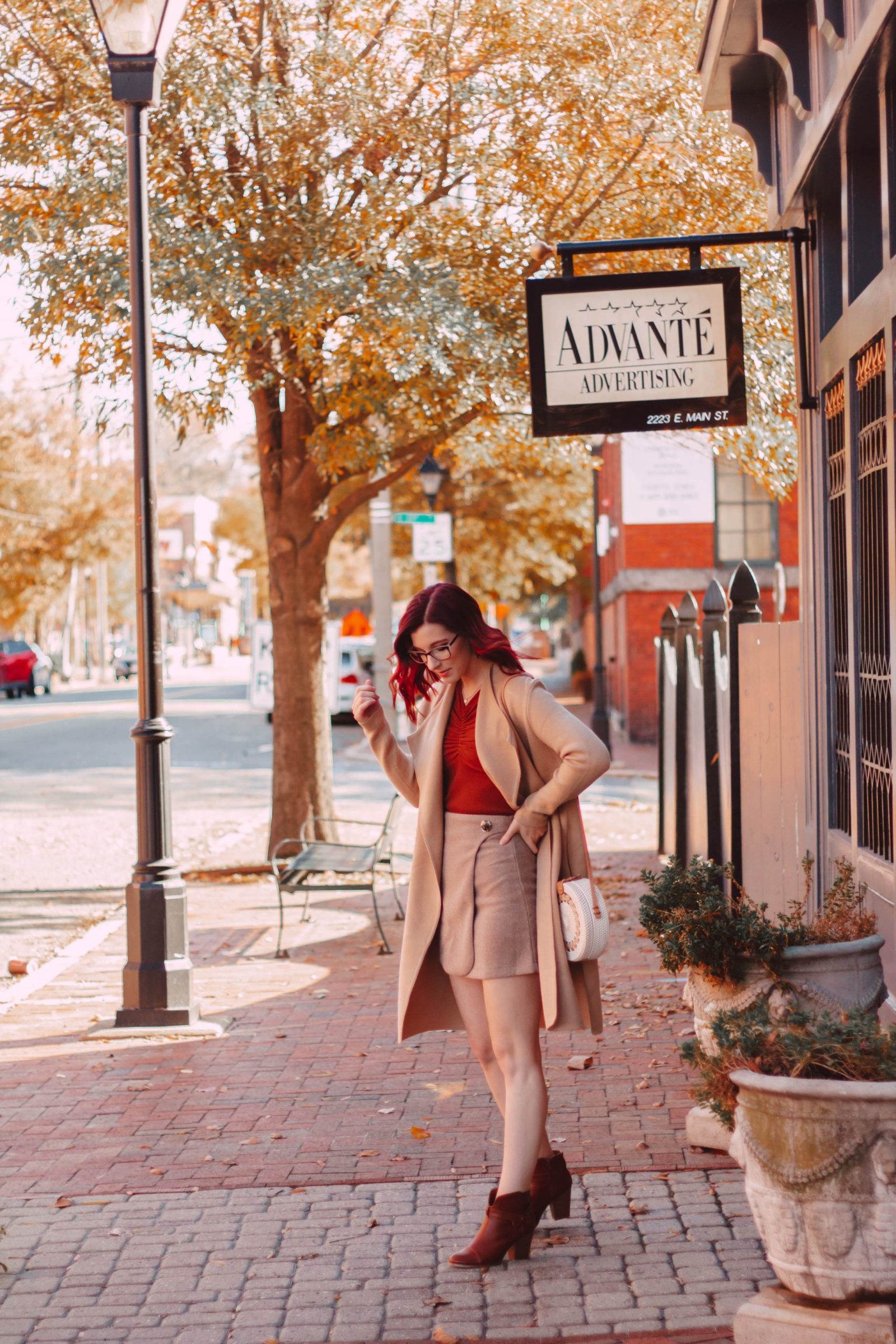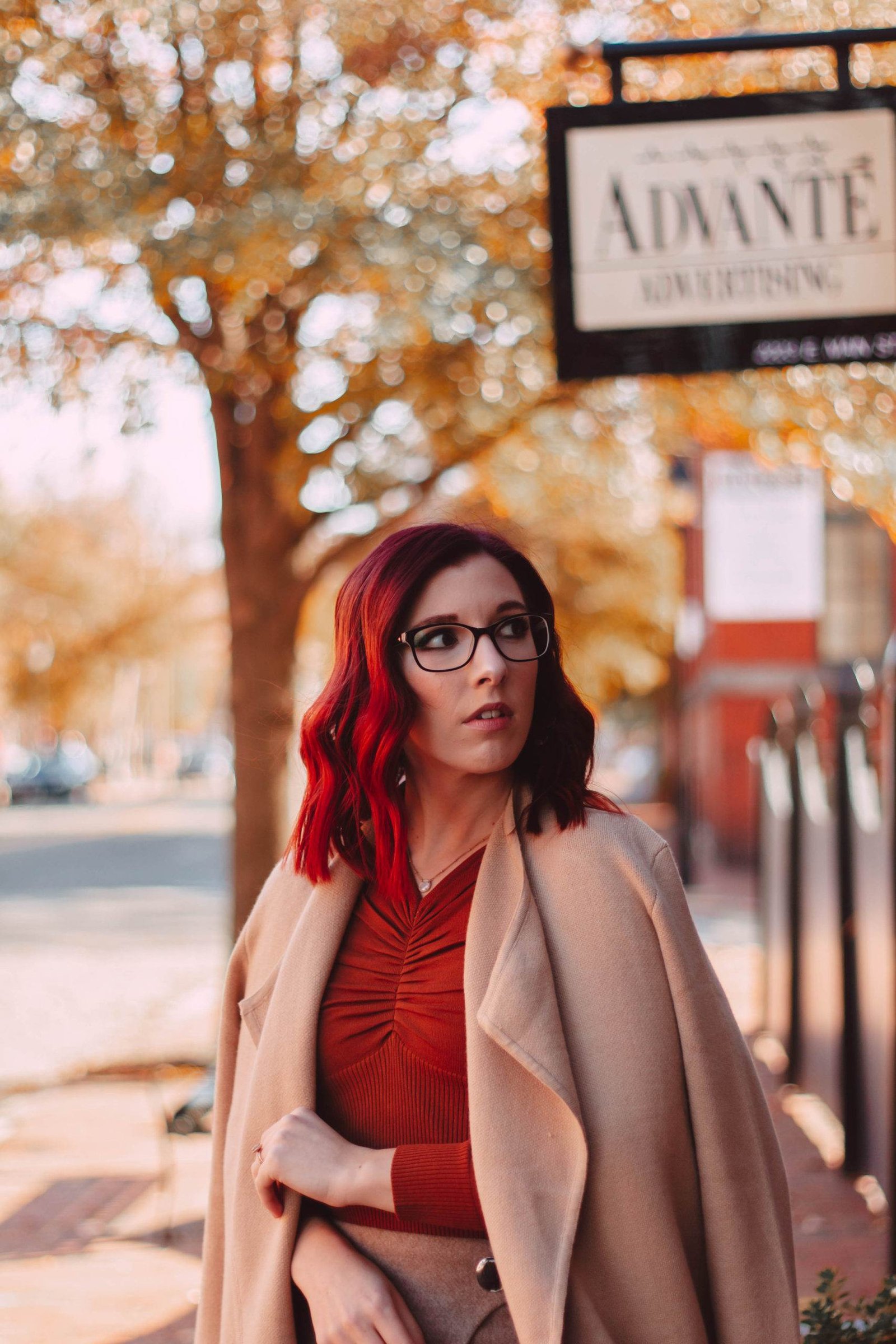 I've proclaimed my love for skorts many, many times on this blog.
As someone with a long torso and long legs, mini skirts and dresses are not my friend. More often than not, my tush is liable to be shown to half the world, and I really don't like that idea. So when thinking through my casual Christmas outfit, I knew I wanted to incorporate this taupe skort that's equally as comfortable as it is cute! Paired with a stretchy blouse, and a coatigan for warmth, it's the perfect holiday ensemble.
Of course, to some this would seem like a dressed up ensemble. And I'll be honest, it probably looks that way. However, between the skort (which feels like a pair of stretchy shorts), the breathable blouse, the cozy coatigan, and the well-worn booties, this look screams "comfortable and casual" to me. Of course, if you wanted to make an even more casual Christmas outfit, you could pair the skort with an oversized sweater and a pair of sneakers and it would be just as cute. Whatever floats your boat – but hopefully this can provide some inspiration!
---
Related Posts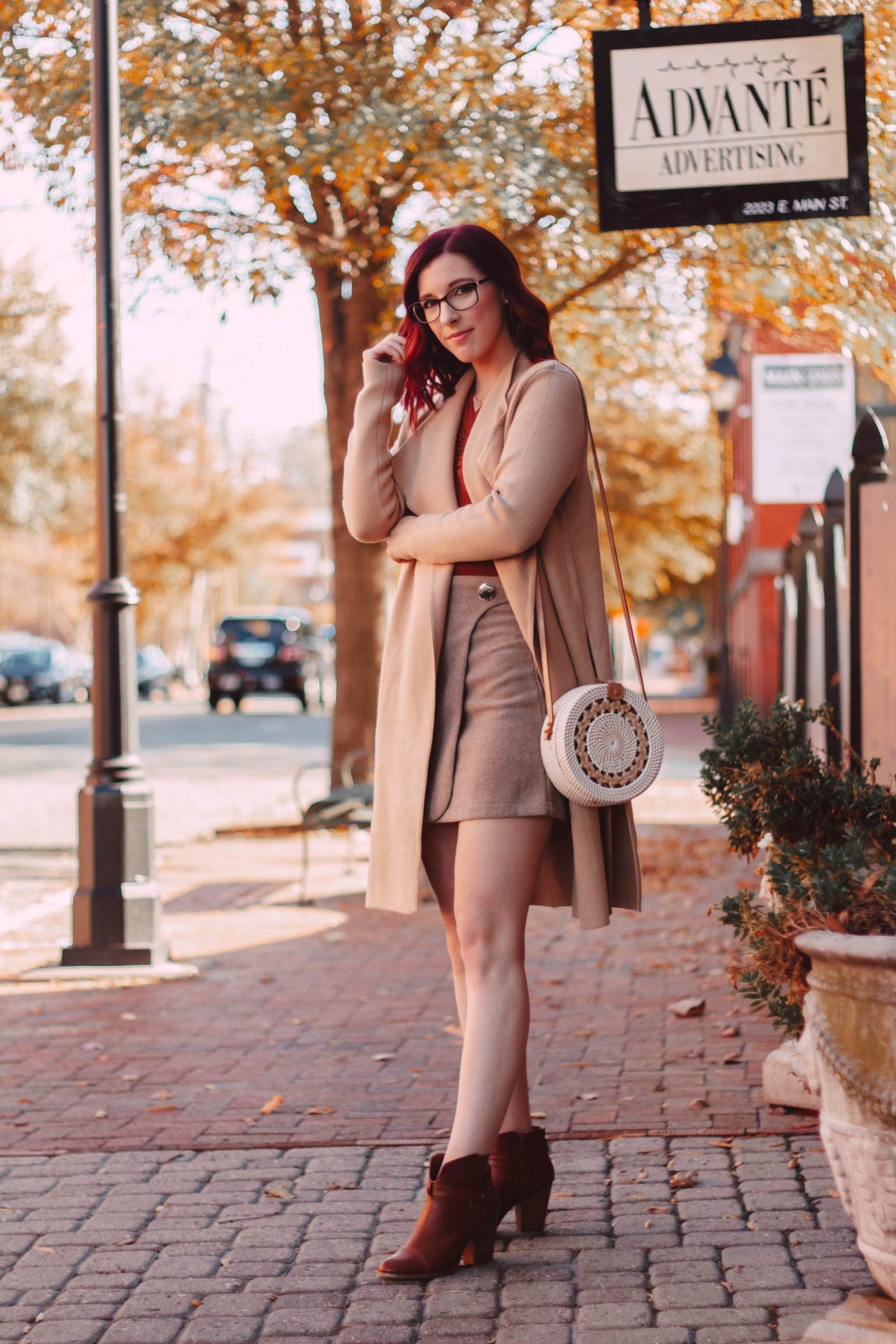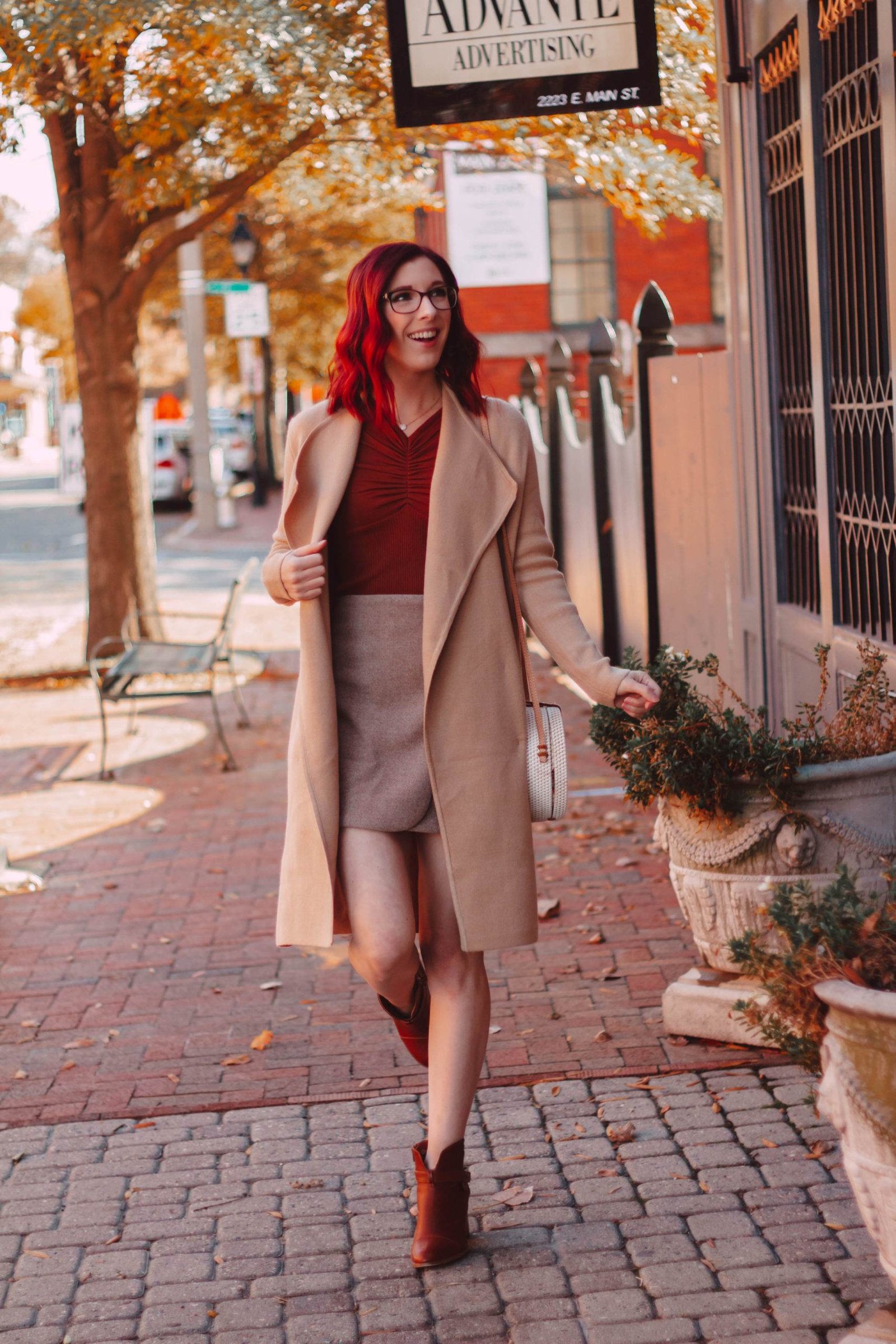 Would you wear this outfit on Christmas Day?