*Originally published 12/18 – updated 11/19.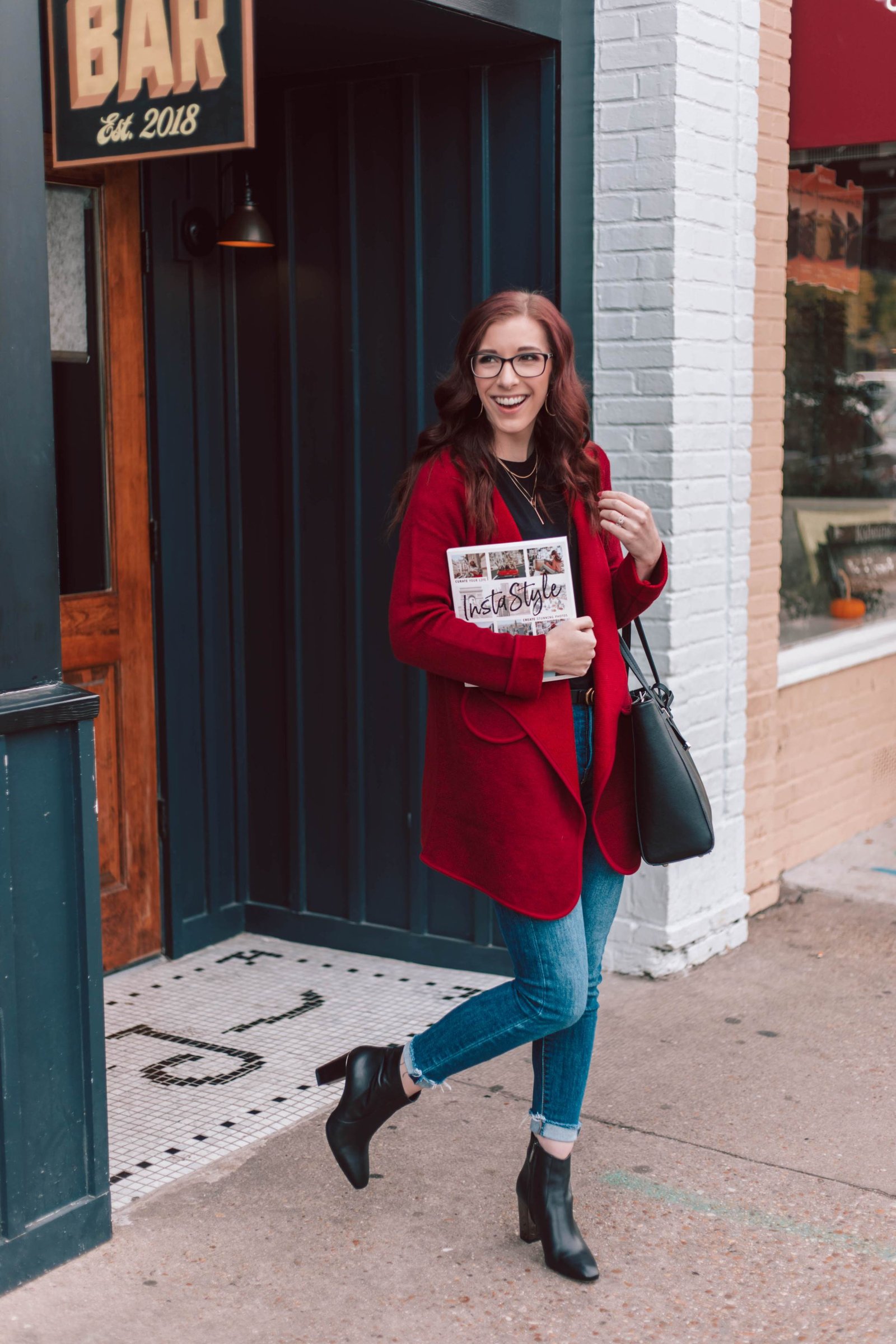 Ladies and gentlemen, may I introduce to you: the coatigan!
This simple piece is about to become your winter wardrobe BFF. It's a coat and cardigan hybrid and a total winner in my fashion book. On the Chicwish website, it's marked as an "open cardigan" but friends, it's so much more than that. When I got this wine-colored one in the mail and slipped it on, I knew it was perfect for the chilly weather! It's warmer than a cardigan, but not quite as stifling as a coat, so it's excellent for layering over a thin sweater or tee when running errands – or you can wear it over a sparkly sheath dress in order to be fashionably practical.
A few years ago, I saw my blogger friend, Stefanie, wearing the blush pink version, and just completely fell in love with the style. I don't know why it took me this long to purchase one for myself! I'm so glad I finally did, because I've already been wearing it like crazy (it was even part of my Thanksgiving ensemble last year).
---
outfit details
coatigan c/o Chicwish | jeans | similar tee | similar booties | similar bag | similar belt | similar necklace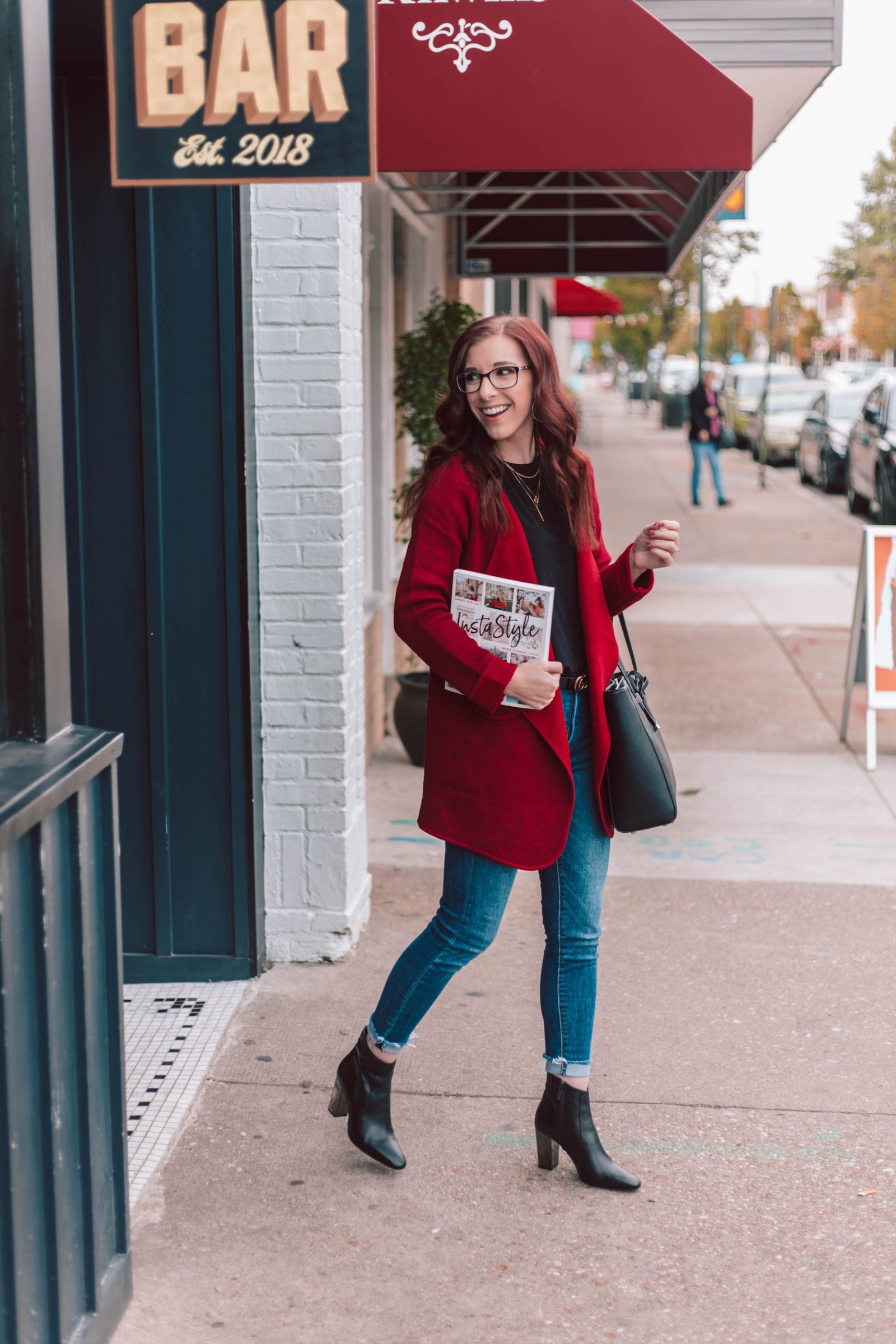 Looking for more coatigan goodness?
Chicwish offers this piece in six different colors, and it's currently on sale for less than $40! You won't want to miss out on this deal. I promise, you'll thank me later. You're going to wear this coatigan nonstop through the winter season.
Shop all six coatigans

You may see a certain book trying to steal the show in these photos. That's my new obsession, written by fashion icon and my personal favorite content creator, Tessa Barton (otherwise known as @tezza on Instagram)! This book is chock-full of helpful tips for navigating the saturated influencer marketplace, tons of inspiration for taking photos, and way more! It's not only a great gift idea for Christmas, but something I definitely recommend every blogger and content creator read ASAP!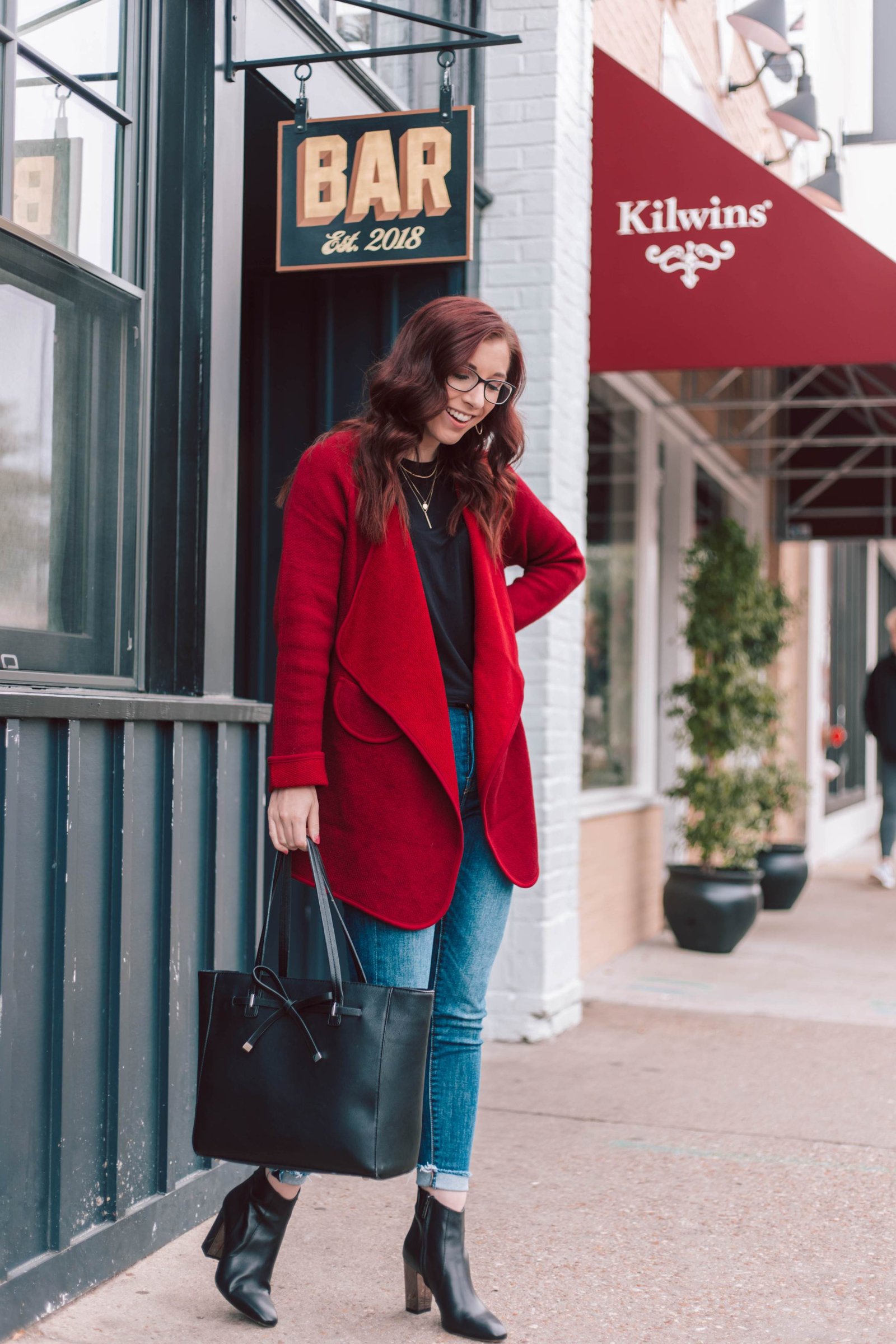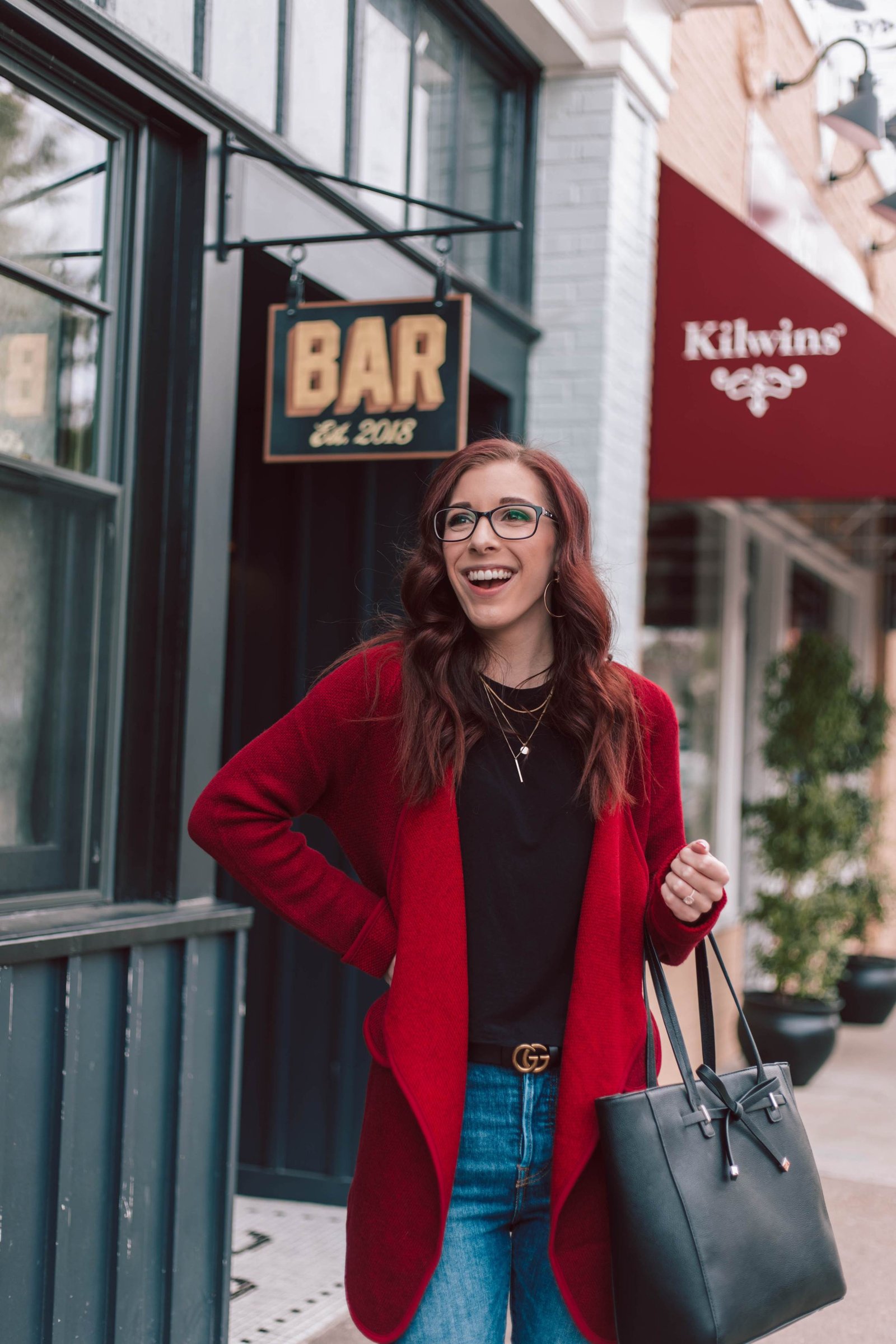 How do you feel about coatigans for the holiday season and beyond?