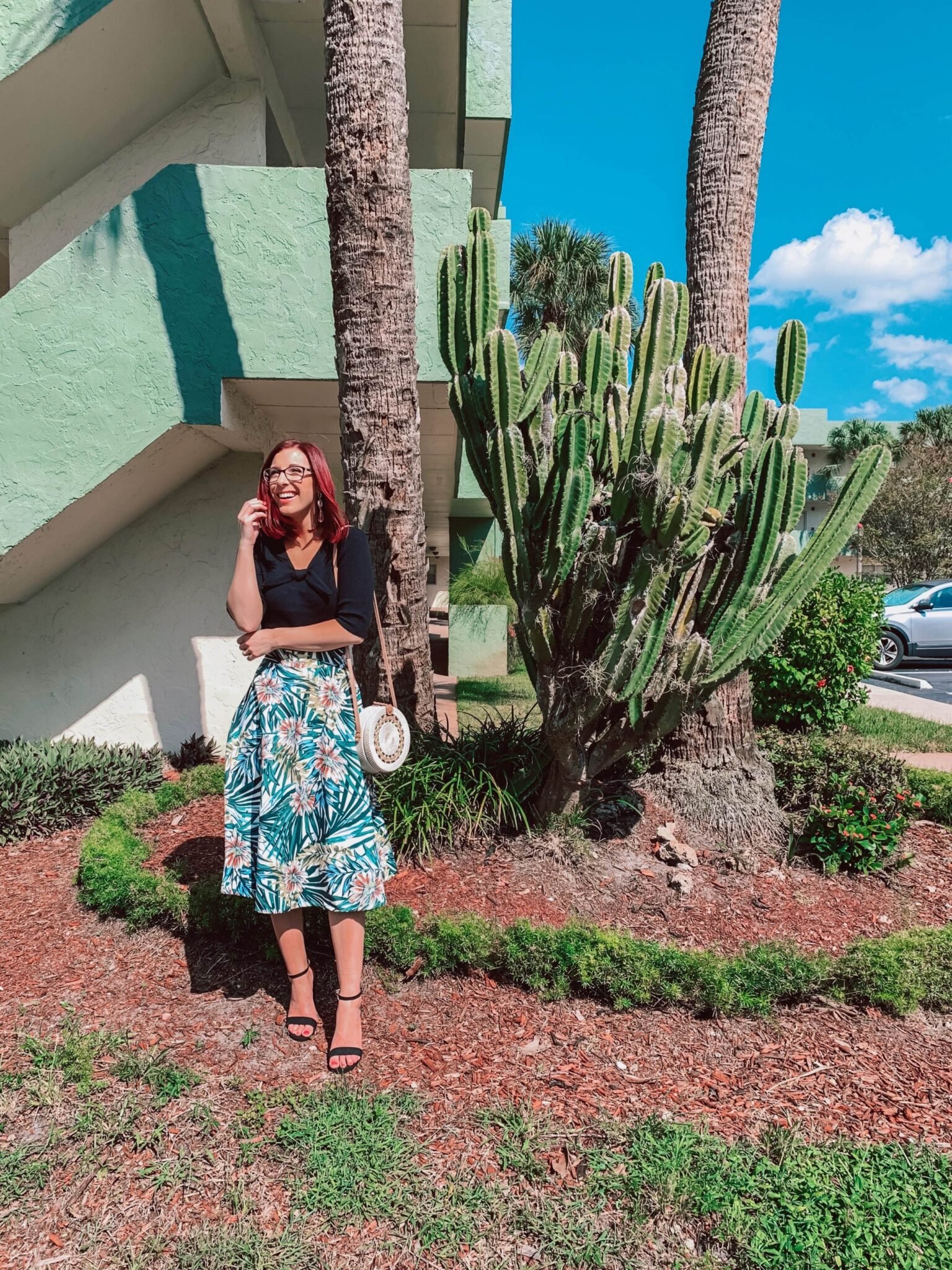 A fall vacation to Florida is anything but ordinary. No bundling up and wearing boots. Instead, it's still shorts and skirts!
It can be a little challenging to get in the right mindset for an early autumn trip to a warmer state. When I left RVA, it was just dropping into the 70's, and when we arrived in Florida, it was in the 90's. Talk about an adjustment! I was glad that I looked at the weather ahead of time and packed mostly skirts, sleeveless tops, and shorts. It's still possible to feel cute and comfy – but no matter what time of year, just know you'll be sweating if you visit Florida (yep, even in December and January)!
---
related posts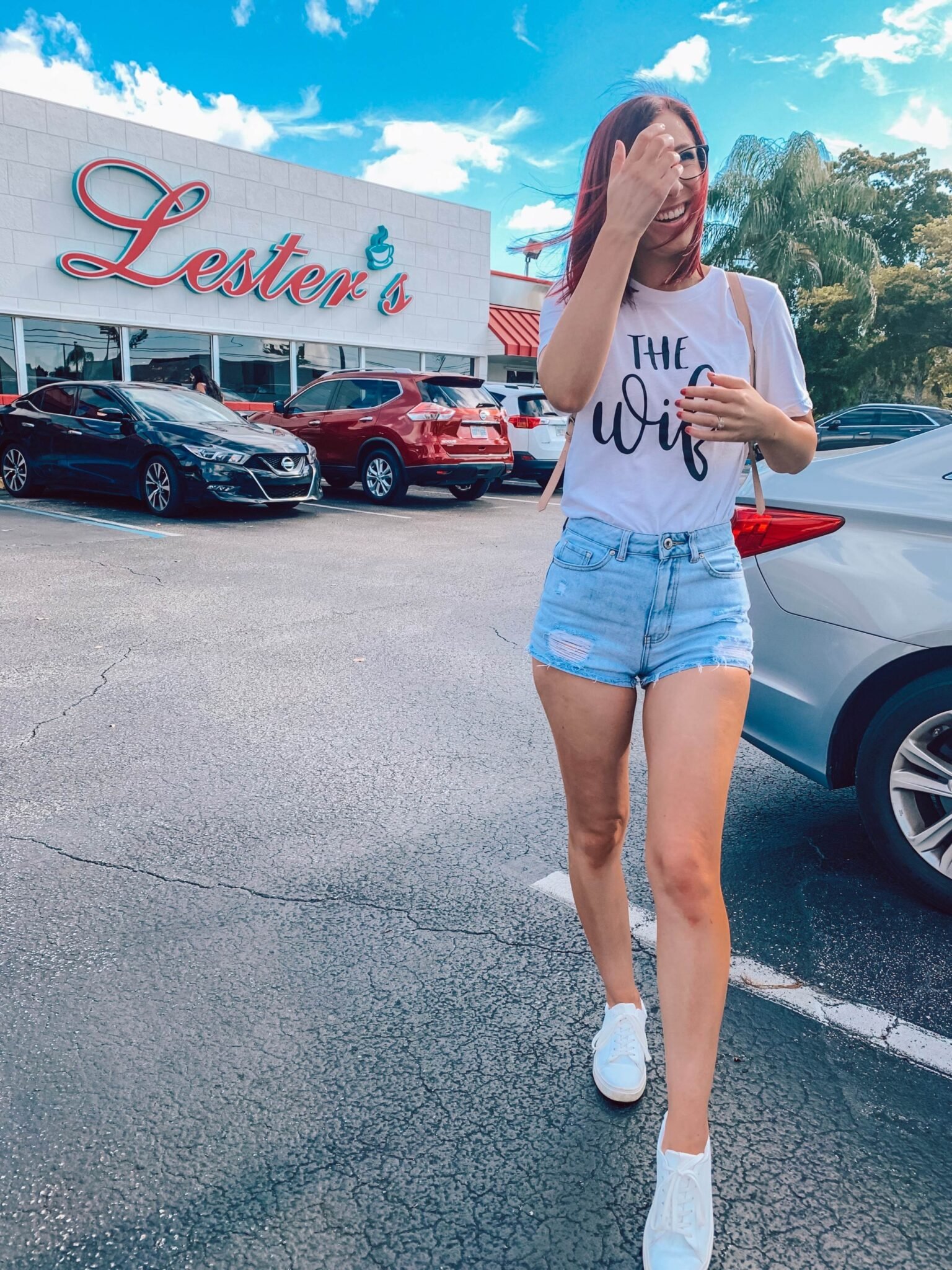 Tuesday // September 10
Since this was the outfit I planned to fly in, I knew I wanted it to be incredibly comfortable. I told my husband ahead of time to wear his "The Hubs" tee so we could match. We got a few "congratulations," which made us laugh. I guess people think you have to be on your honeymoon to wear cute matching t-shirts.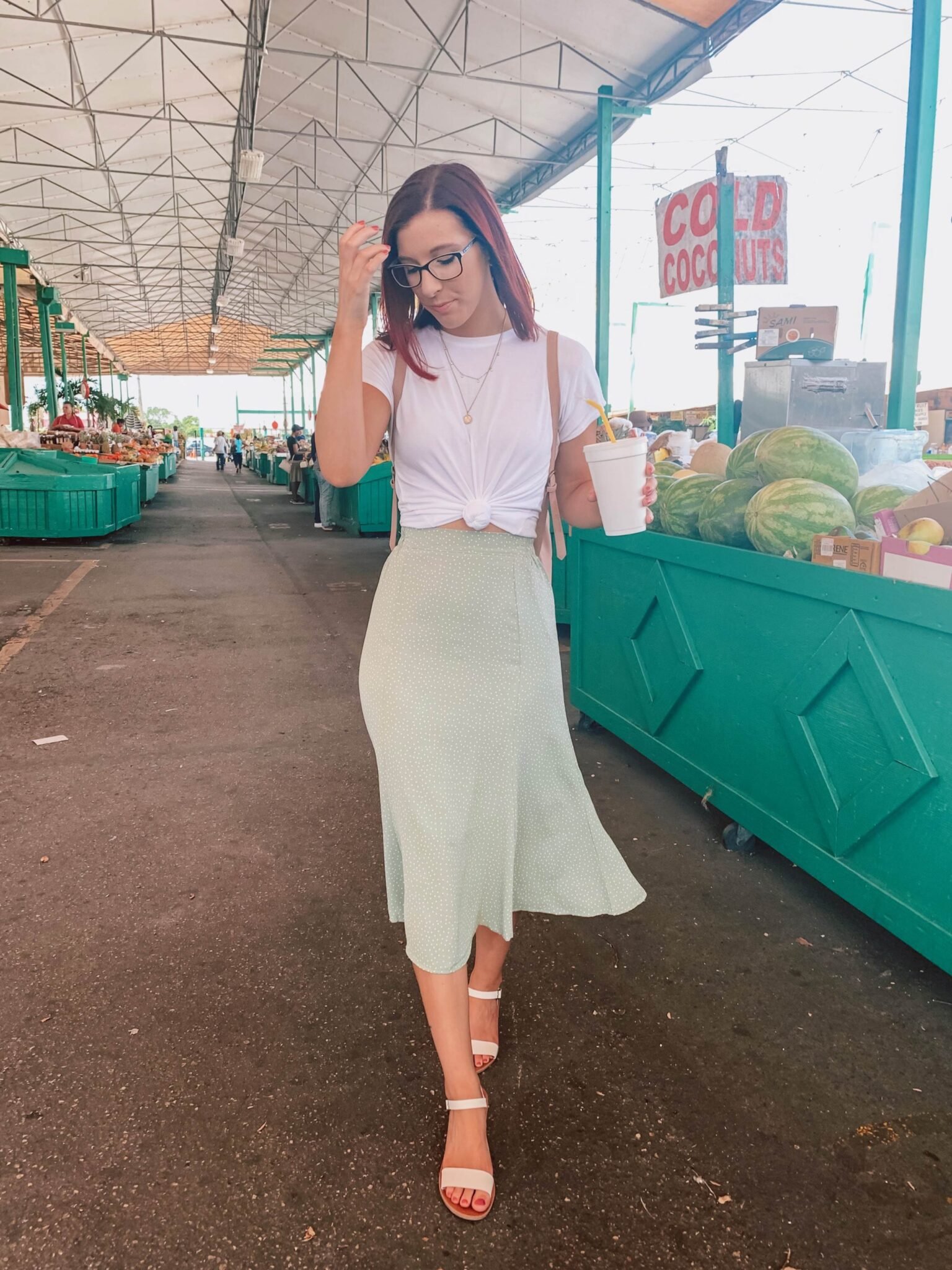 Wednesday // September 11
Brandon and I always have to hit up the Swap Shop for a fresh mango smoothie, some flea market shopping, and time in the arcade. We've been visiting together for the past four years, and it's finally gotten to the point where almost all the arcade games are out of order now. Such a sad time – but we made up for it with delish smoothies and a new suitcase!

Thursday // September 12
Honestly, this has been my ultimate go-to outfit over the past few weeks in VA. I knew I had to bring it to Florida with me. And even though we encountered some serious storms that day, I still felt cute and comfy in this ensemble. Sadly, both my top and skirt are no longer available, but I found a similar tee and skirt for ya'll.

Friday // September 13
Oooh "spooky day" time. But honestly, it was a wonderful day for us and 13 is a lucky number to me, as a #Swiftie. We took a little trip to FATVillage to enjoy the art, shoot some content, and go to one of our favorite cafés. Then we decided it was 110% too hot to be outside, and went back to the house to chill until bowling with friends in the evening!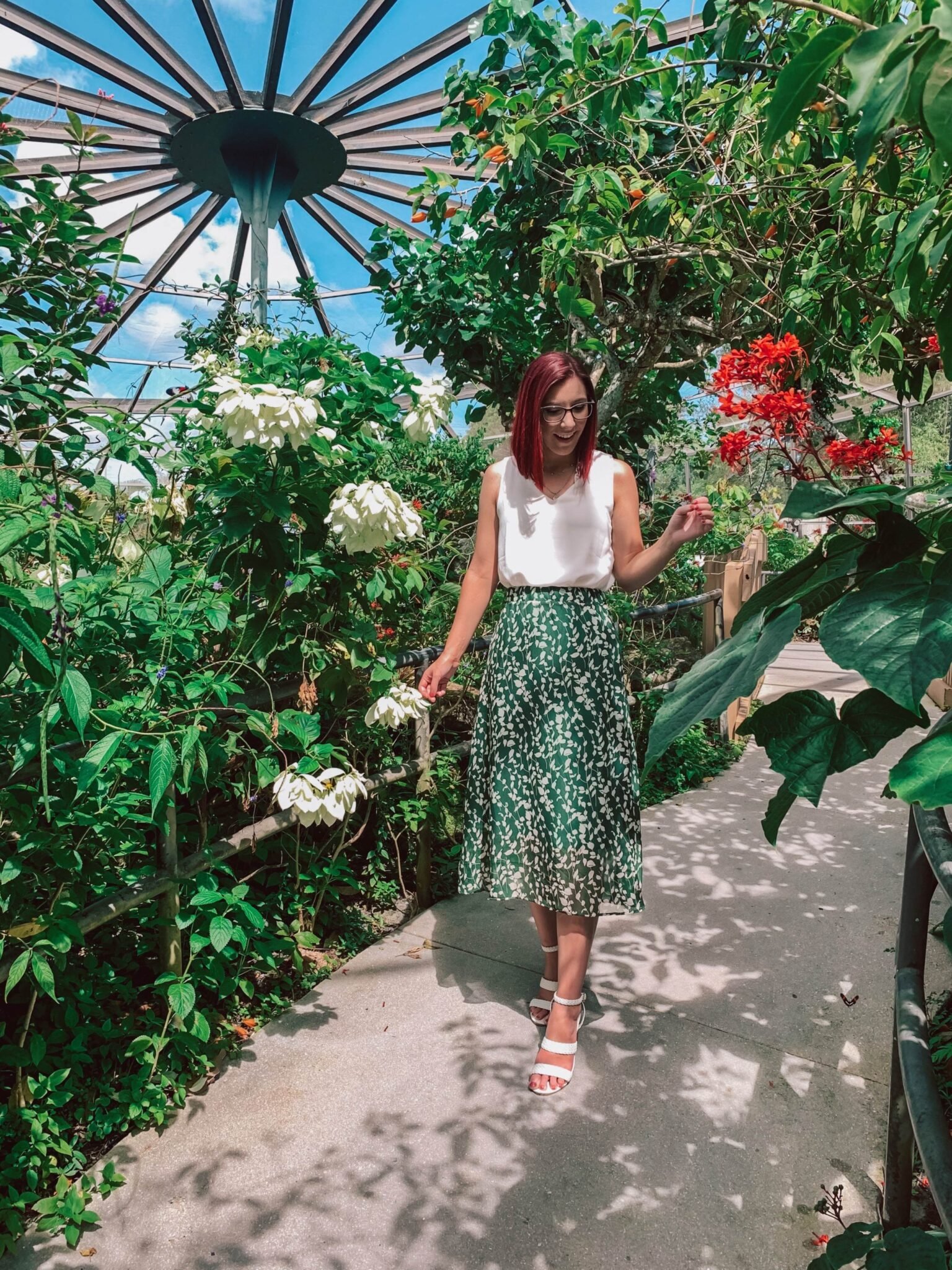 Saturday // September 14
When people ask me what my "happy place" is, I don't give the typical answer of the beach or the mountains. Instead, for me, it's a butterfly sanctuary – specifically Butterfly World. There's something so incredibly calming to me about sitting in the midst of plants and letting the butterflies flutter and float around me. They're my favorite creature in the world, and that's one of the reasons I have a tattoo of a butterfly on my ankle! I wanted to blend into my environment, so I dressed in green.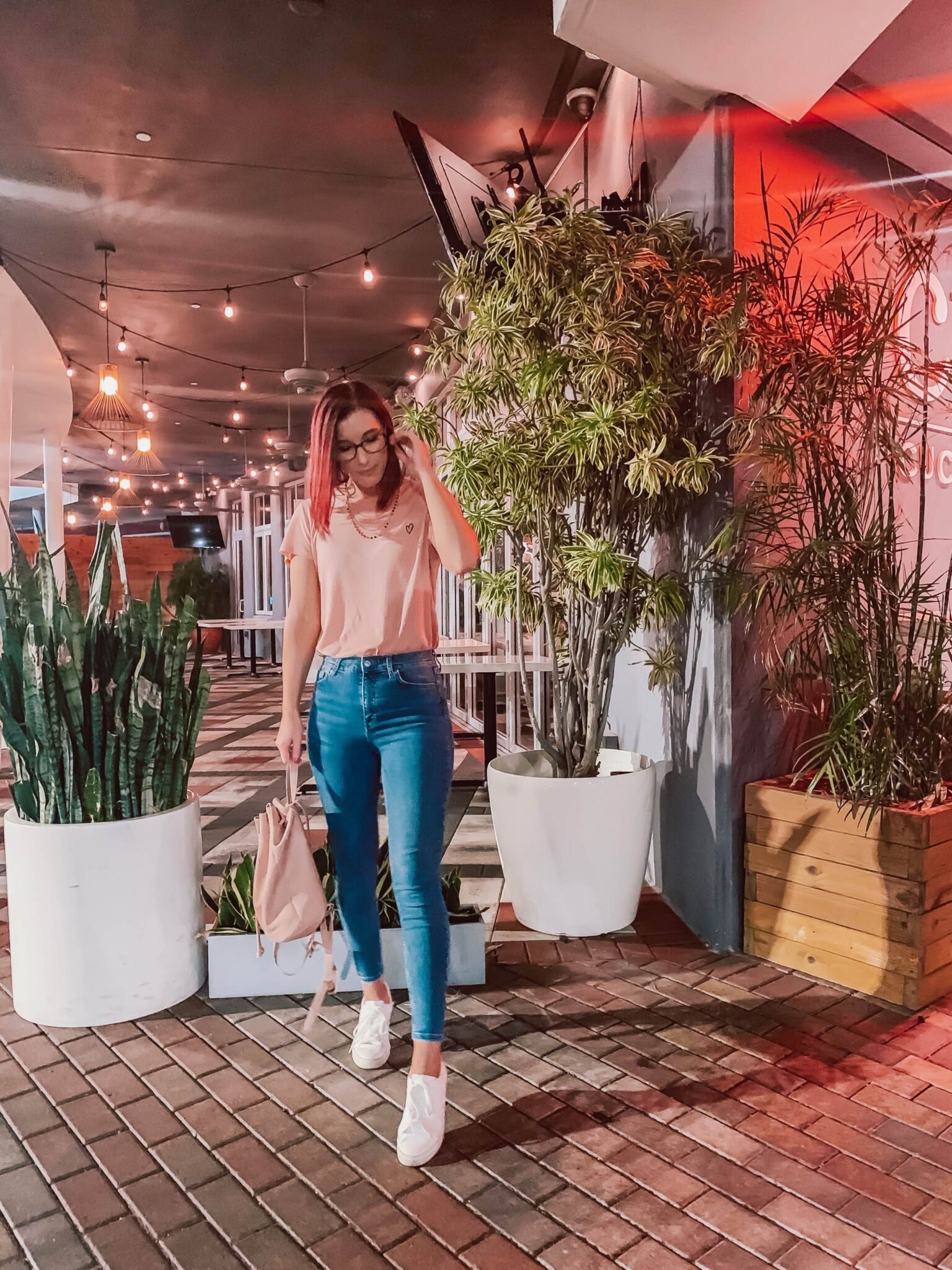 Sunday // September 15
This was a really relaxed family day, and we didn't even leave the house until the evening. I stayed in the same comfy fit from morning til night, and have zero complaints. H&M tees are butter soft and these are my favorite jeans of all time (I love them so much I have four pairs)!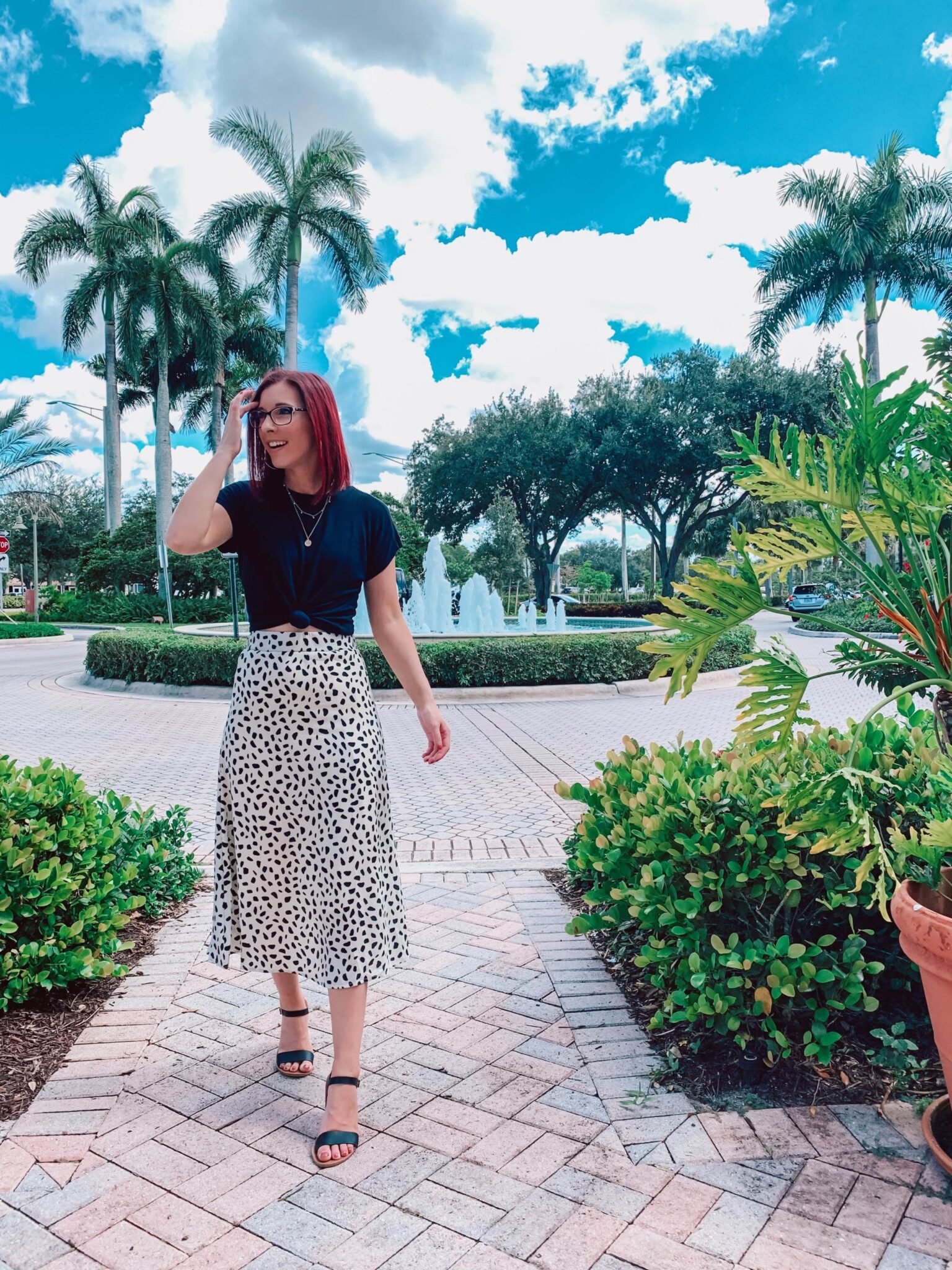 Monday // September 16
Brandon's goal for the day was to make his signature buffalo wings for the fam, so we did some grocery shopping, and prepped for the meal. We also went to Lady and the Mug for something cold and delicious. They've got the cutest decor (shared on my Insta story highlight labeled "Florida") and we went for a stroll around The Walk. It was delightful!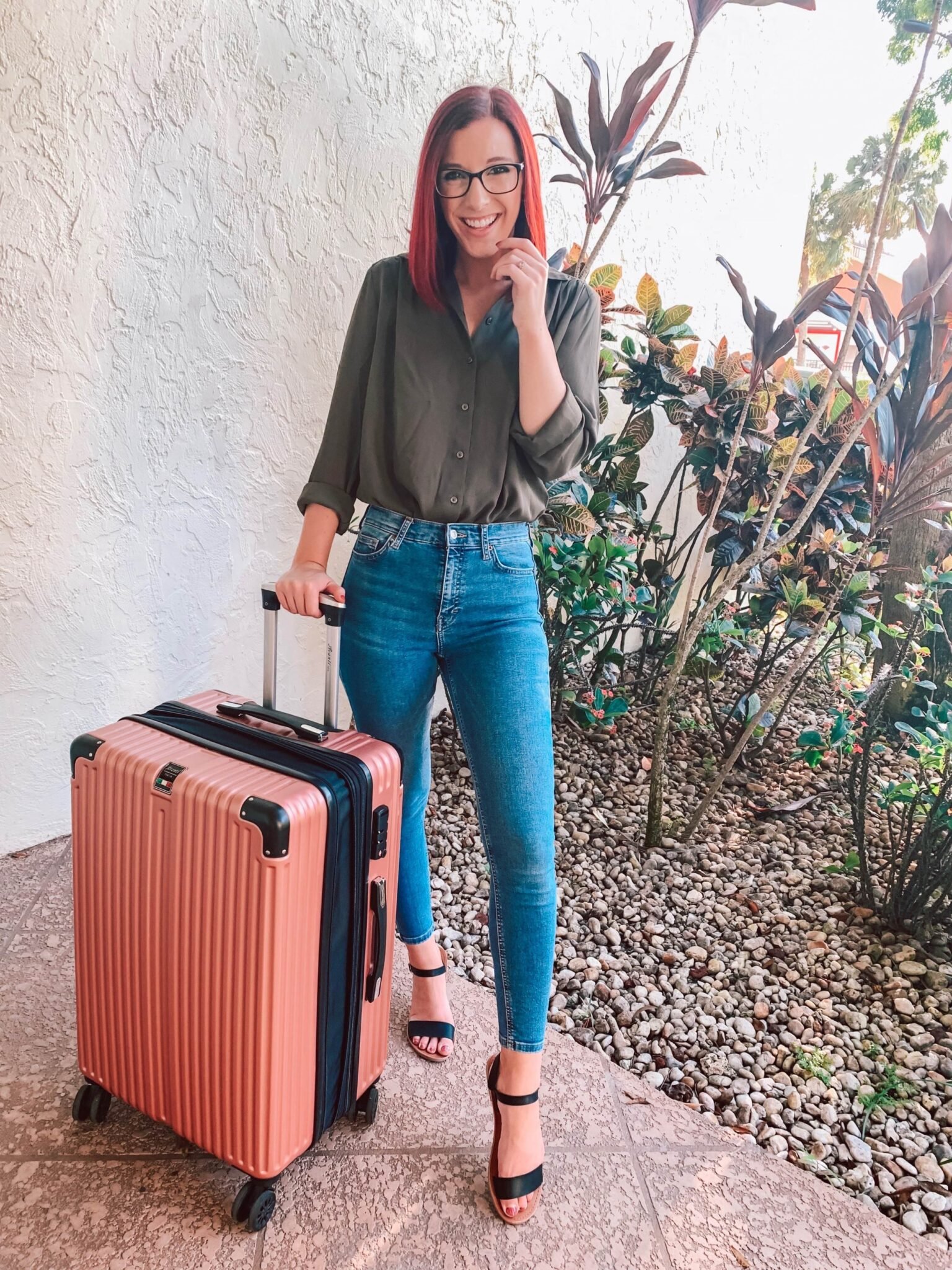 Tuesday // September 17
Our last day in Florida was more busy than expected. We did some last minute shopping with my mother-in-law, got some delicious food at our favorite buffet, and took photos that I'll be sharing soon! I knew I wanted to keep it simple for our flight in the evening, but my spray tan was starting to fade and get all speckle-y, so I chose a sheer long-sleeve I picked up earlier in the vacation!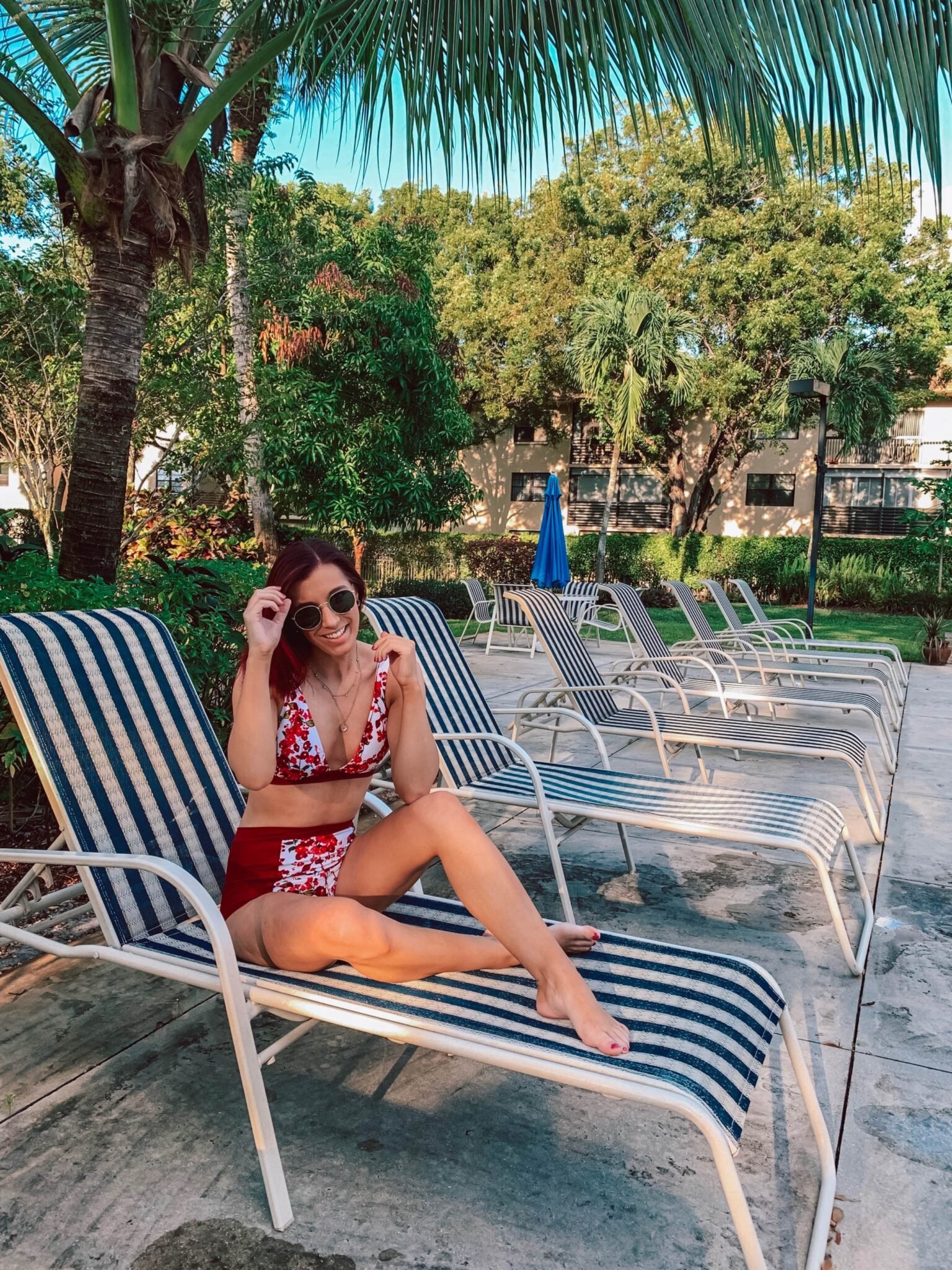 Bonus Look // swimwear
I brought three swimsuits with me, in case we decided to go to the pool. We only went one day, but thoroughly enjoyed the sunshine and time in the water, especially because it was later in the day and not quite as warm or humid. Of course, I brought Adore Me with me, and while this print is unavailable currently, the style of swimsuit is still in stock in black and a fun camel print!

---
I wanted to show you the outfits I wore each day while I was on my vacation in Florida. I really kept it simple and practical.
Yes, I realize that I dress up a little more than the average person, but sue me – I will always prefer skirts over shorts (and you can quote me on that). If something I wore isn't in stock, know I've linked something similar for you to check out. Hopefully this will give you some inspiration for how to dress for the fall, even if your state happens to be on the warm side!
---
What would you bring on a fall vacation to Florida?