Not even kidding in the title – I wore this vibrant, pink party dress twice in a week. What's more: it was two days in a row!
You know those magical pieces that you sometimes find, and you realize you love them so much you could wear them every day of the week and be satisfied? Yep – that's how I felt about this dress. It was sent my way right before my trip to South Florida, and I just couldn't get enough! I donned this ruffle mini dress on the day Brandon and I visited FATVillage, because I knew the bright colors would just look so fun amongst all the street art! Not only was I right about that, but I also discovered that this dress was crazy comfortable … like, shockingly comfortable!
When you're playing tourist, you want to be as comfy as possible, right? I thought I might be good to go for a couple of hours – but I ended up wearing this ensemble for the entire day! The dress is definitely short, but with the ruffled hem, it was plenty long enough to cover my booty and my long legs! I expected the material to get itchy or hot, but it was quite breathable – even in the Florida heat – and never once rubbed my skin the wrong way.
---
Outfit Details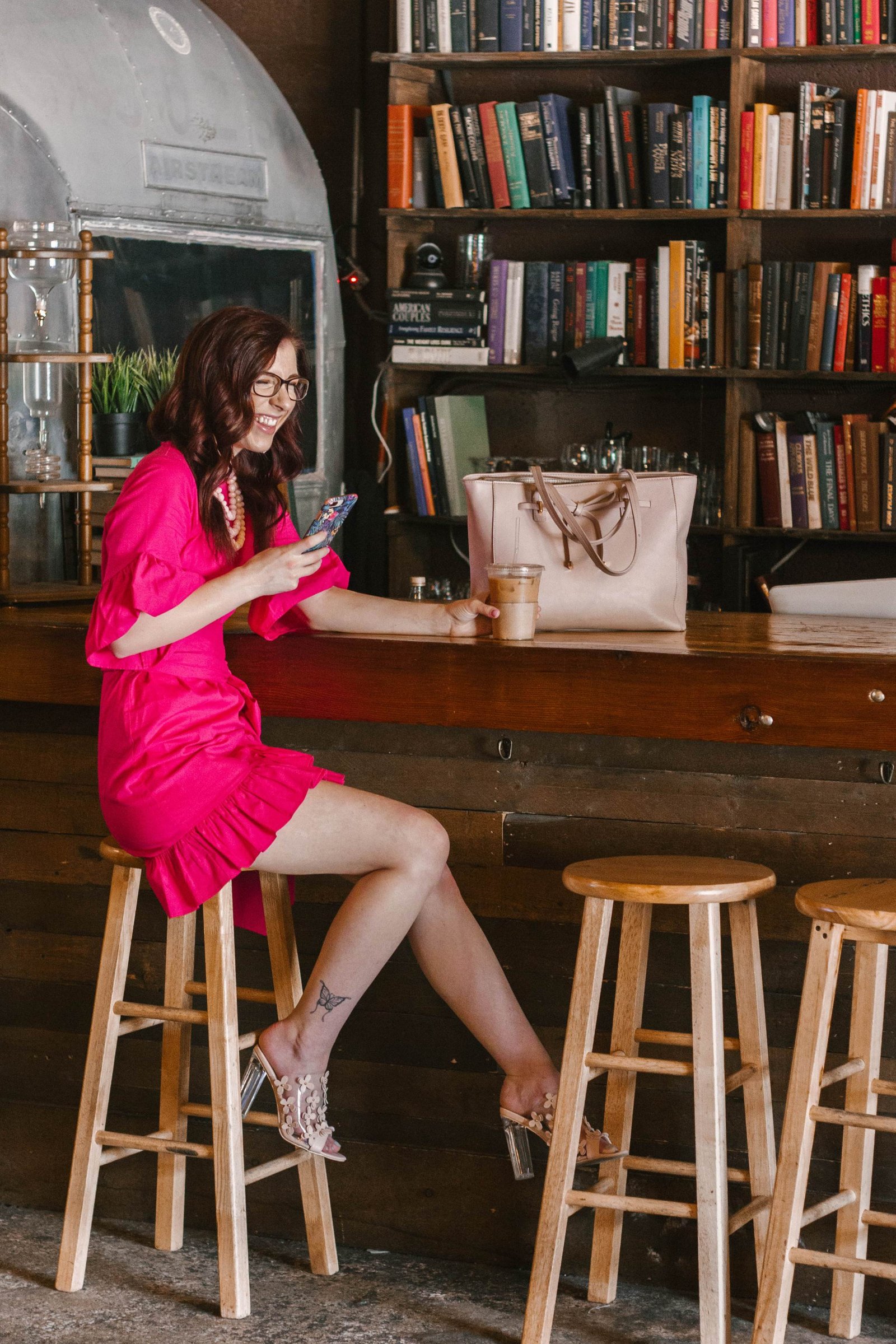 We celebrated my future mother-in-law's birthday while we were in Florida, so I knew I needed a fun party dress to wear for the occasion! This fuchsia number did the trick!
I wore it for several hours in a crowded 80's club – and while I was dripping sweat from the lights and the many bodies surrounding me, the dress itself was never a problem. I'm really glad I brought it along!
My favorite part about this piece? The tie waist! The wrap can be worn as loose or as tight as you'd like and it helps accentuate the tiniest part of your torso! I'll admit it took me a couple of tries to get my bow tied nicely enough for my perfectionist self, but once I figured that out, I was set for the day and looking cheery AF under all those bright palm trees!
---
Related Posts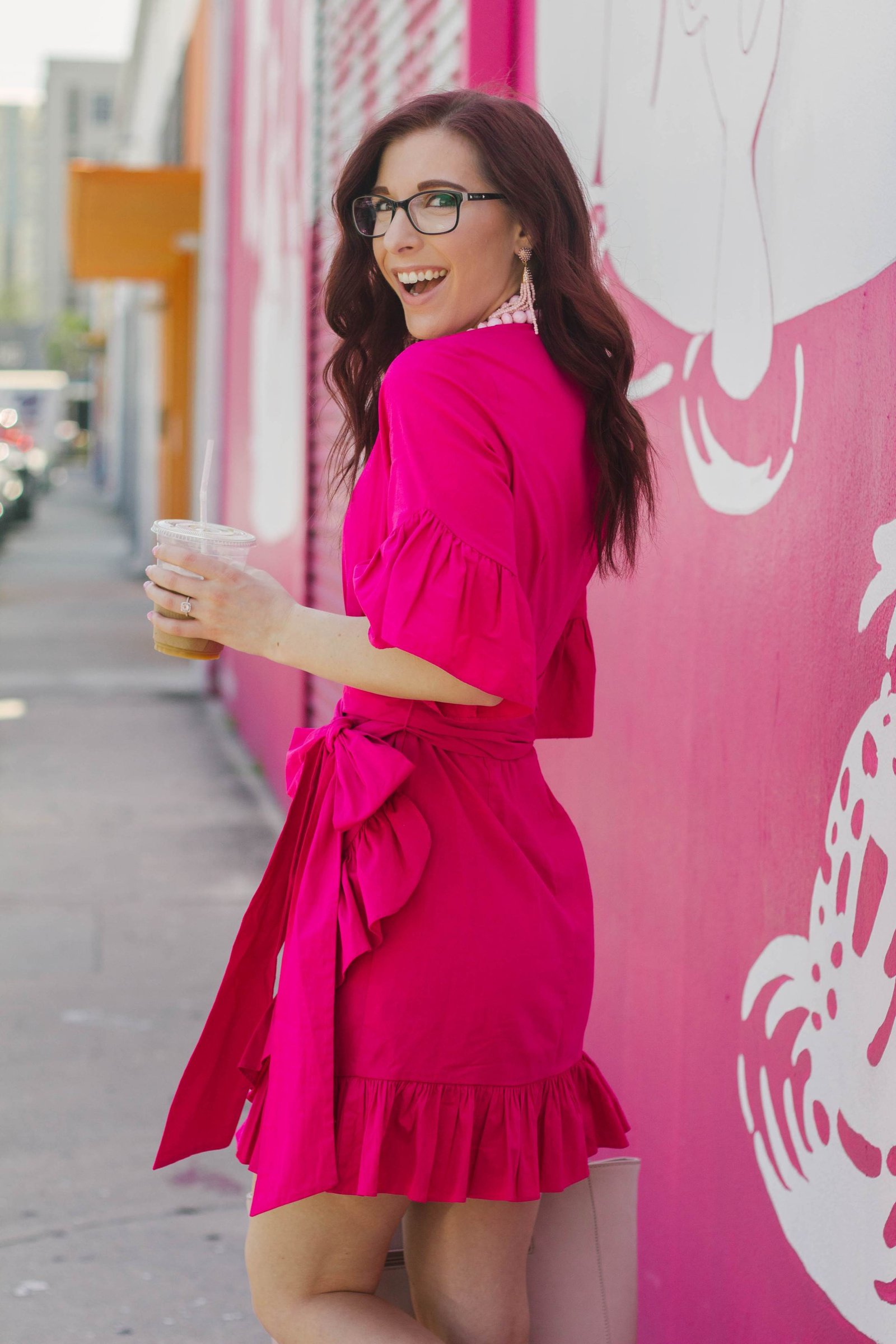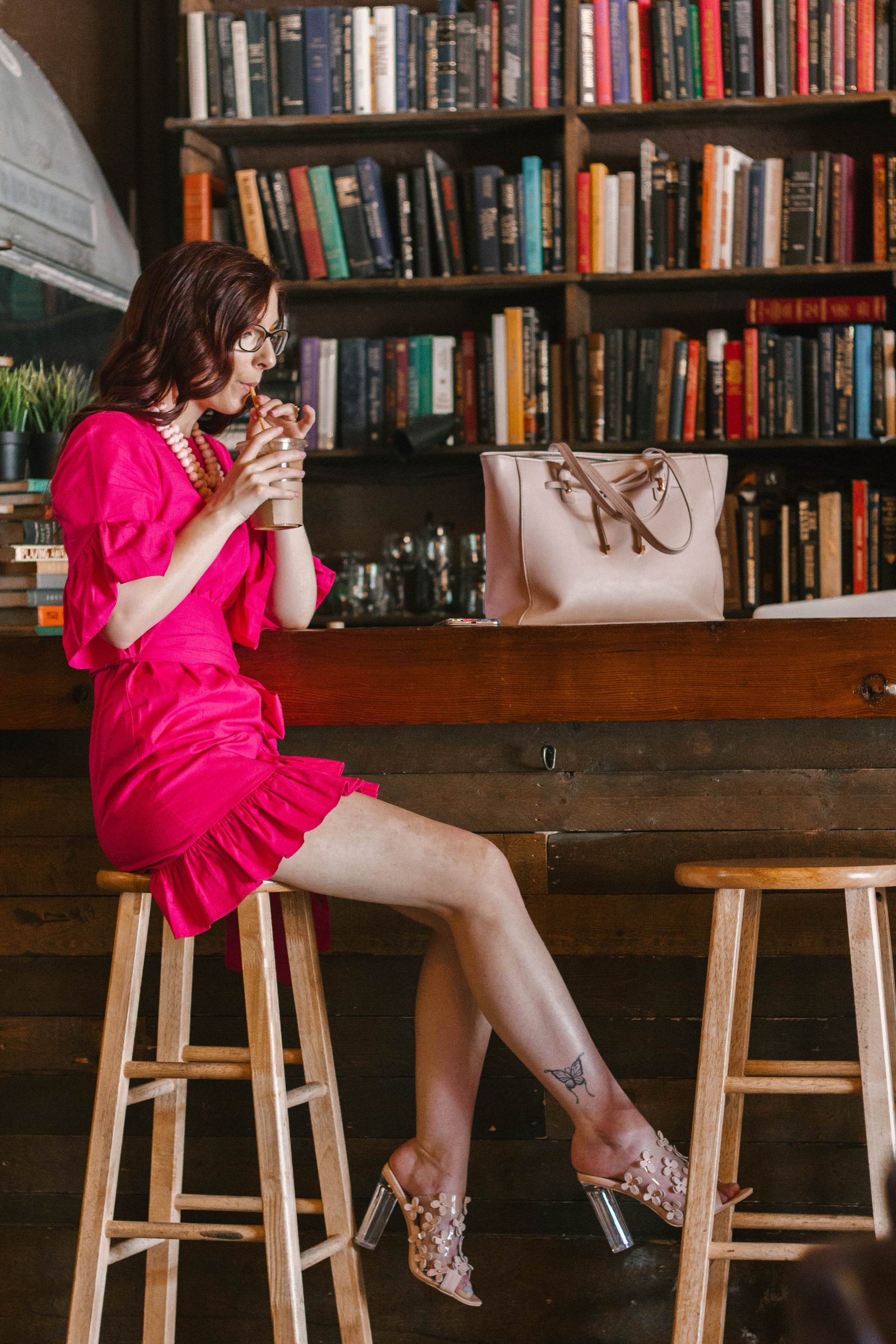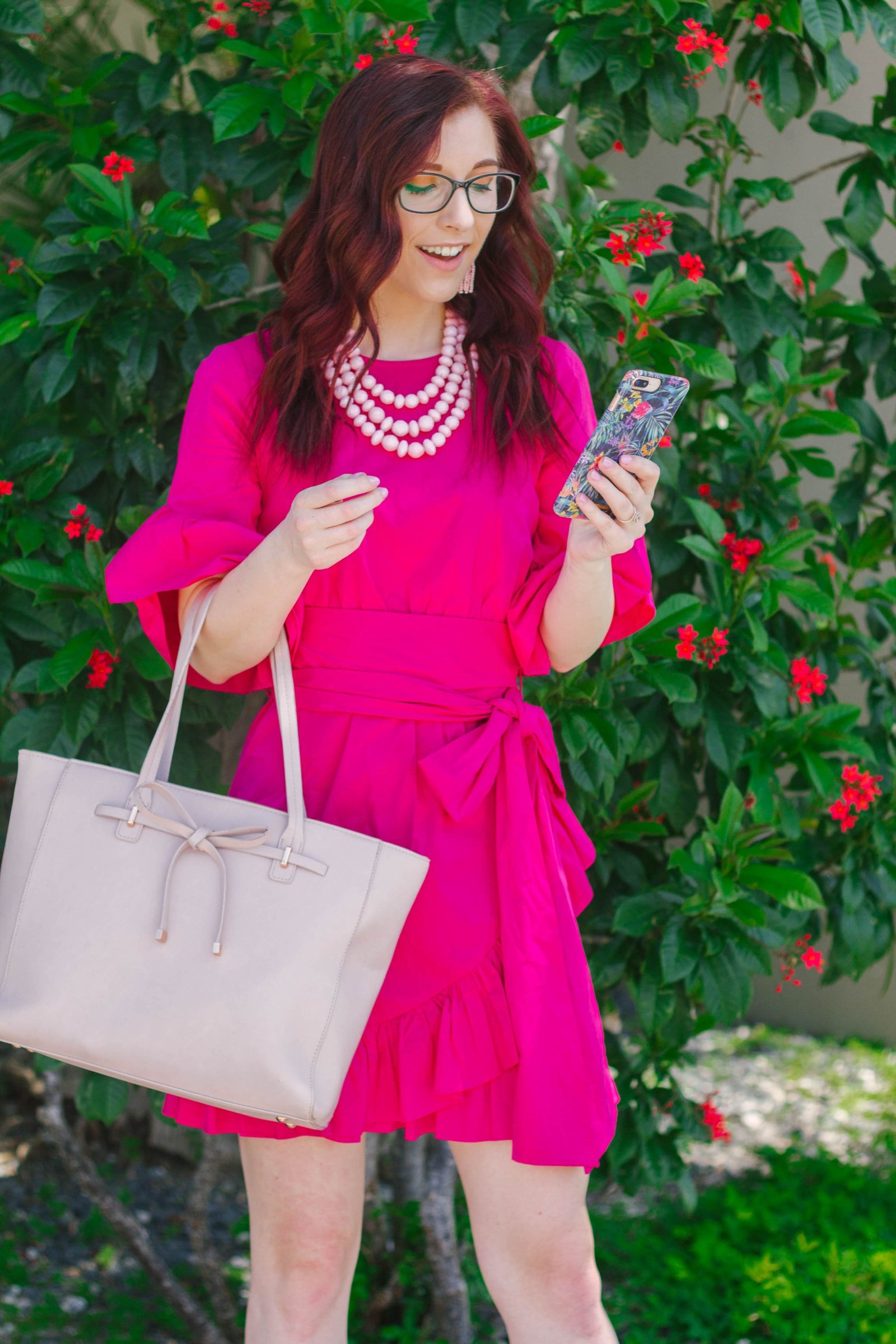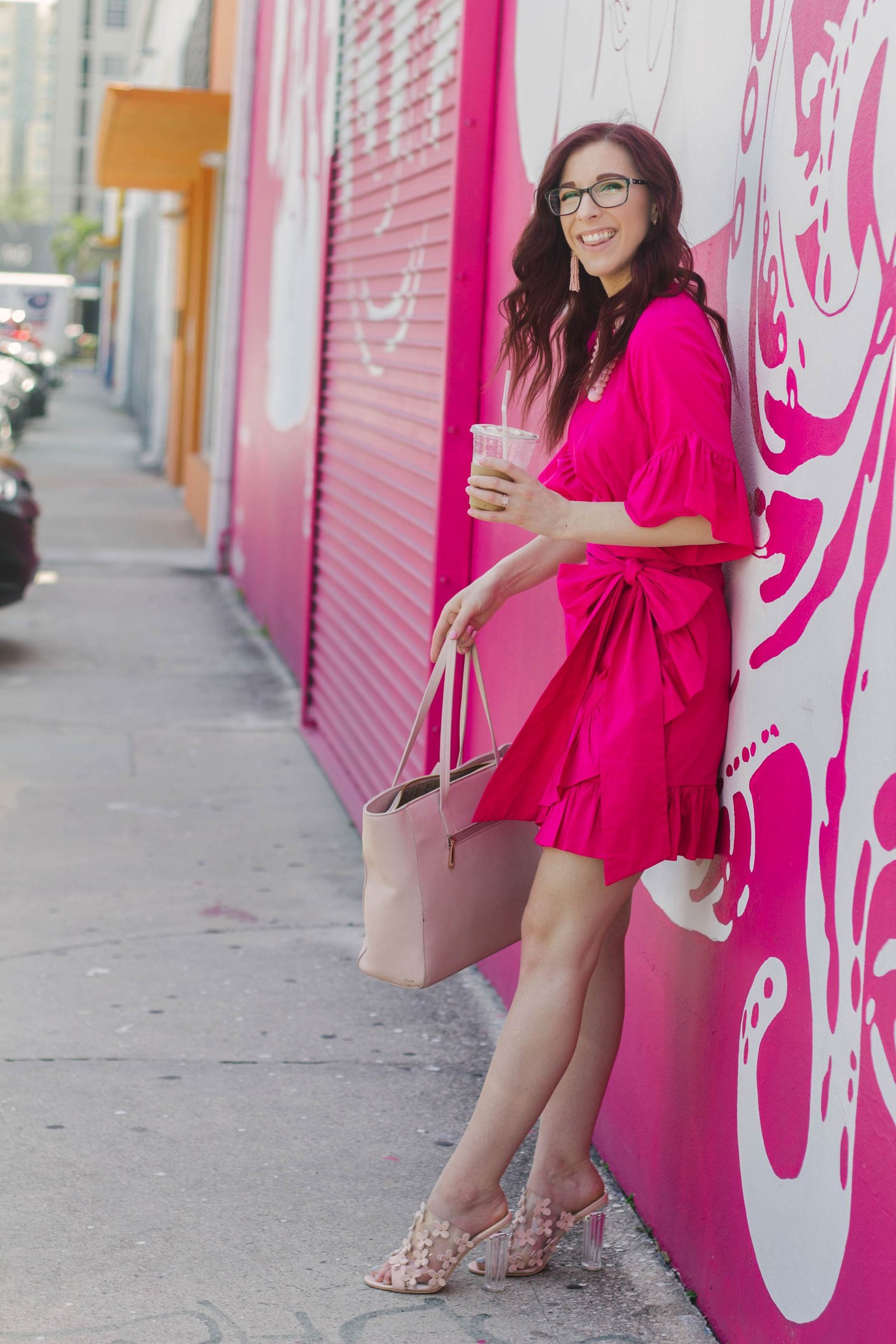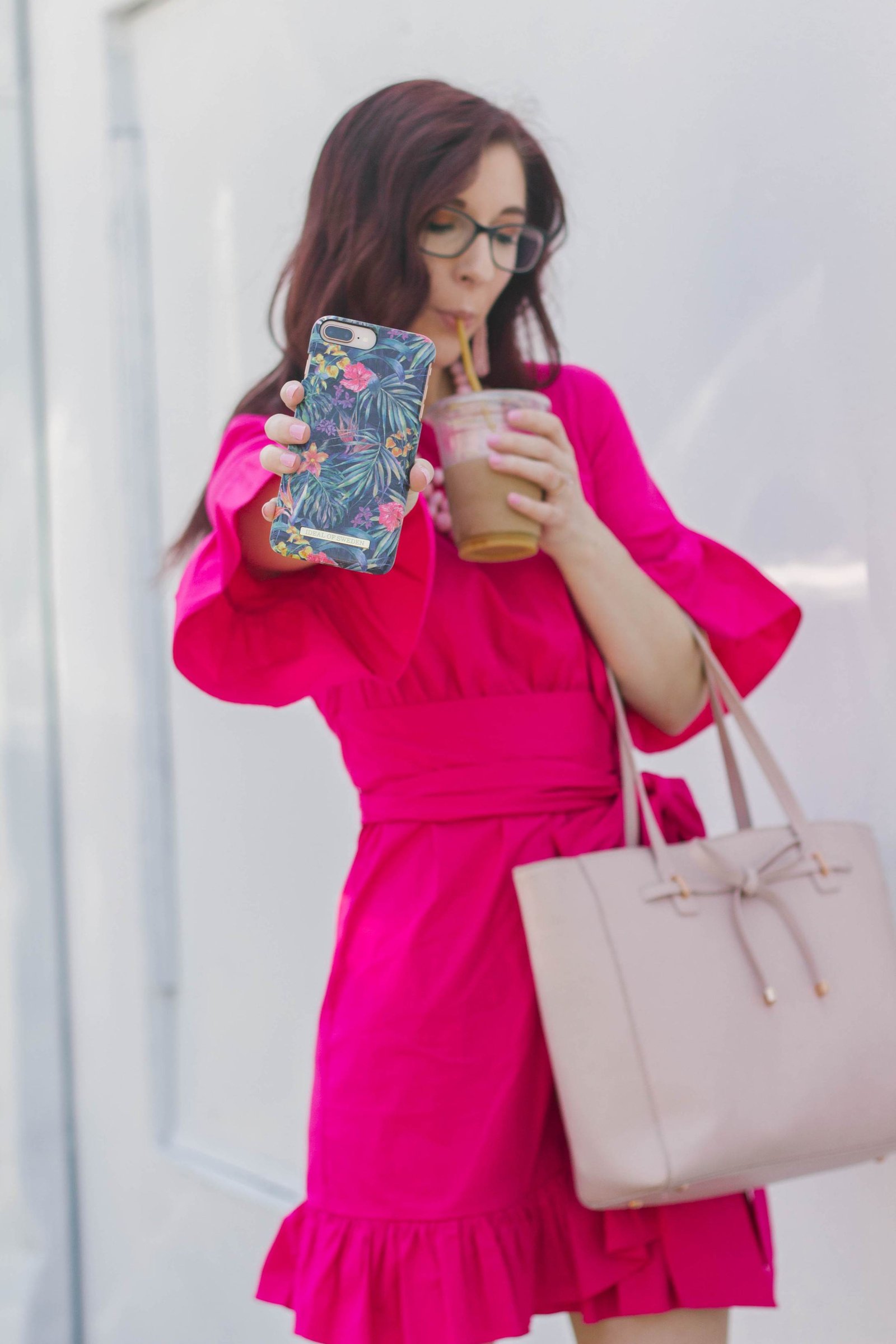 Do you have a party dress you love so much that you wear it again and again?