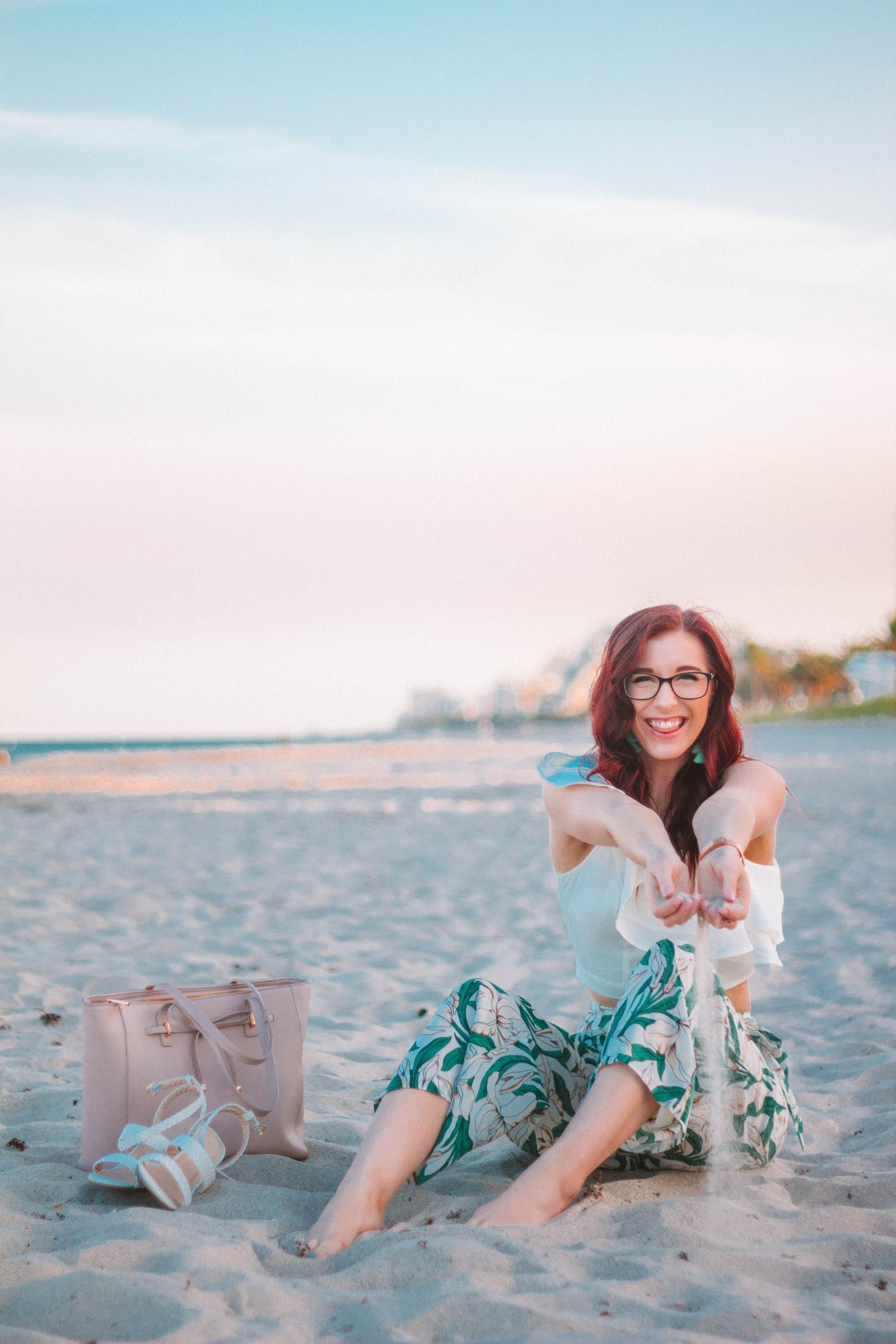 The doctor called. He prescribed a generous dose of Vitamin Sea! So naturally, I grabbed my favorite tropical print pants and got my booty to the beach.
There was one place I told my fiancé I wanted to visit while we were in Florida – the beach. Maybe that sounds like an no-brainer to you, but there's been many times we've traveled to SoFlo and haven't made it to the beach while we were there. When we visited back in August (right after our engagement), we stopped by Fort Lauderdale Beach around golden hour, and took one of my favorite Instagram photos to date. I found the location for that spot, and this time around we drove straight to the street and parked to enjoy the sunset. I can't even begin to explain how marvelous it felt to sink my toes into the sand and splash around in the waves!
Keep reading to learn more about what I wore…
---
Outfit Details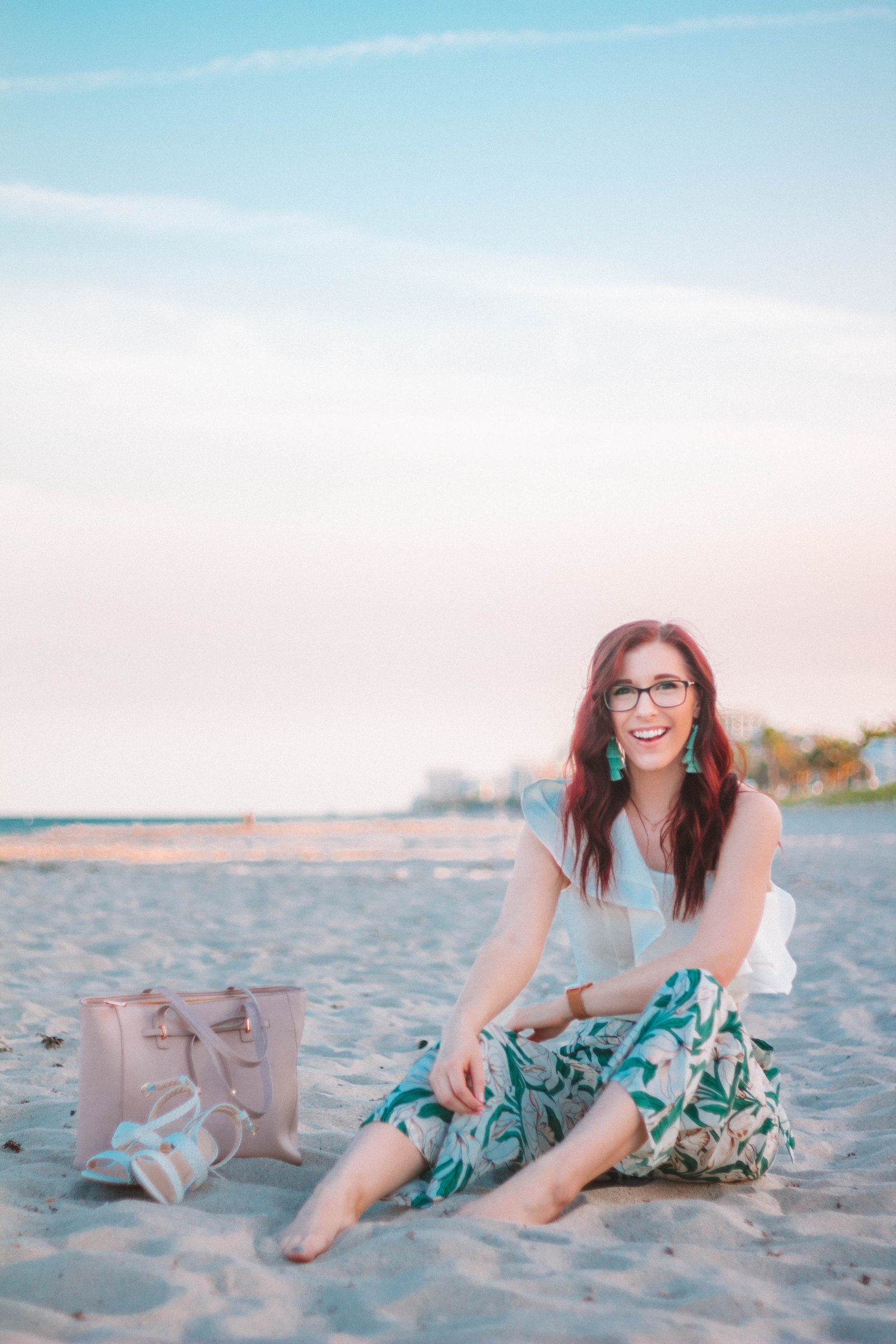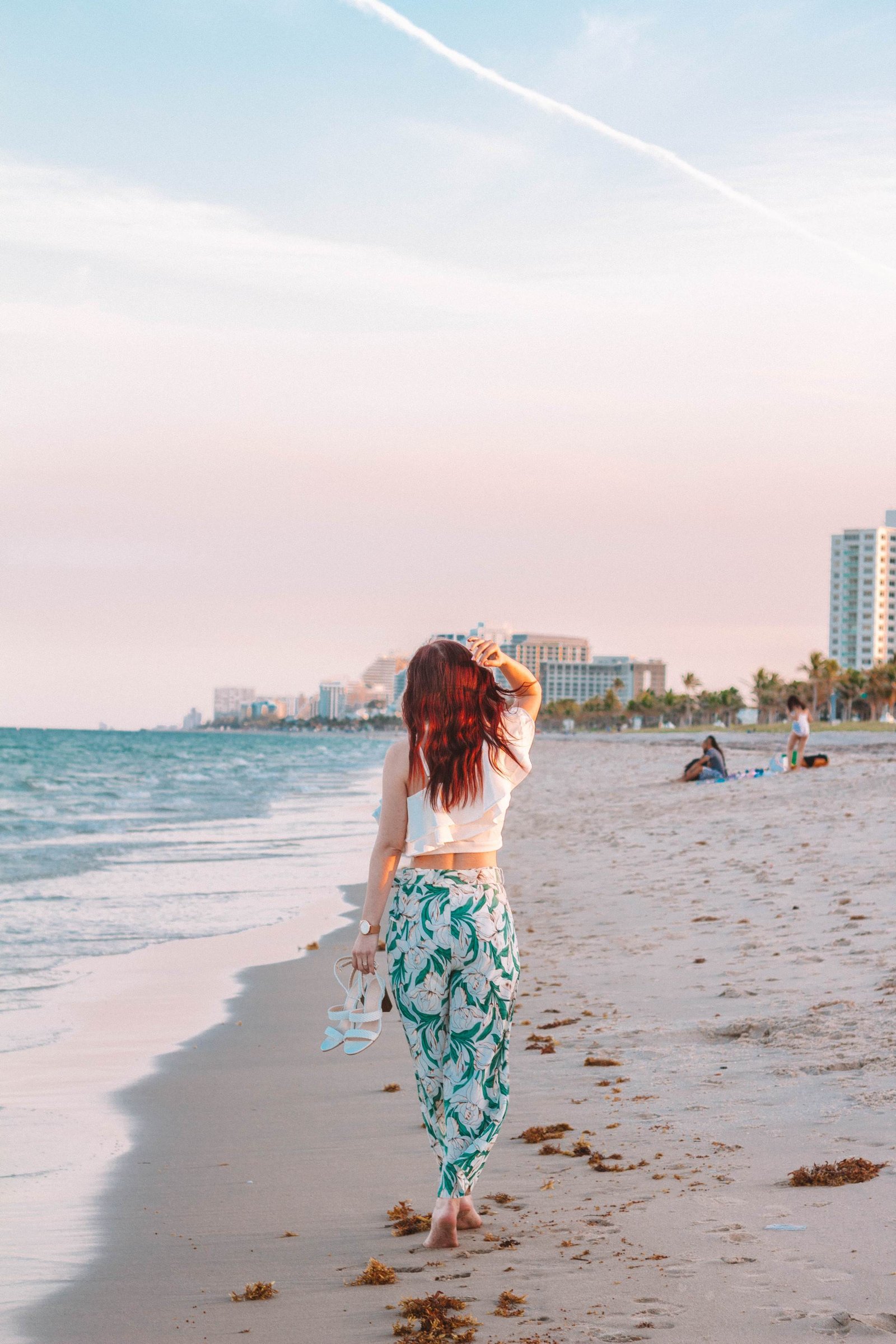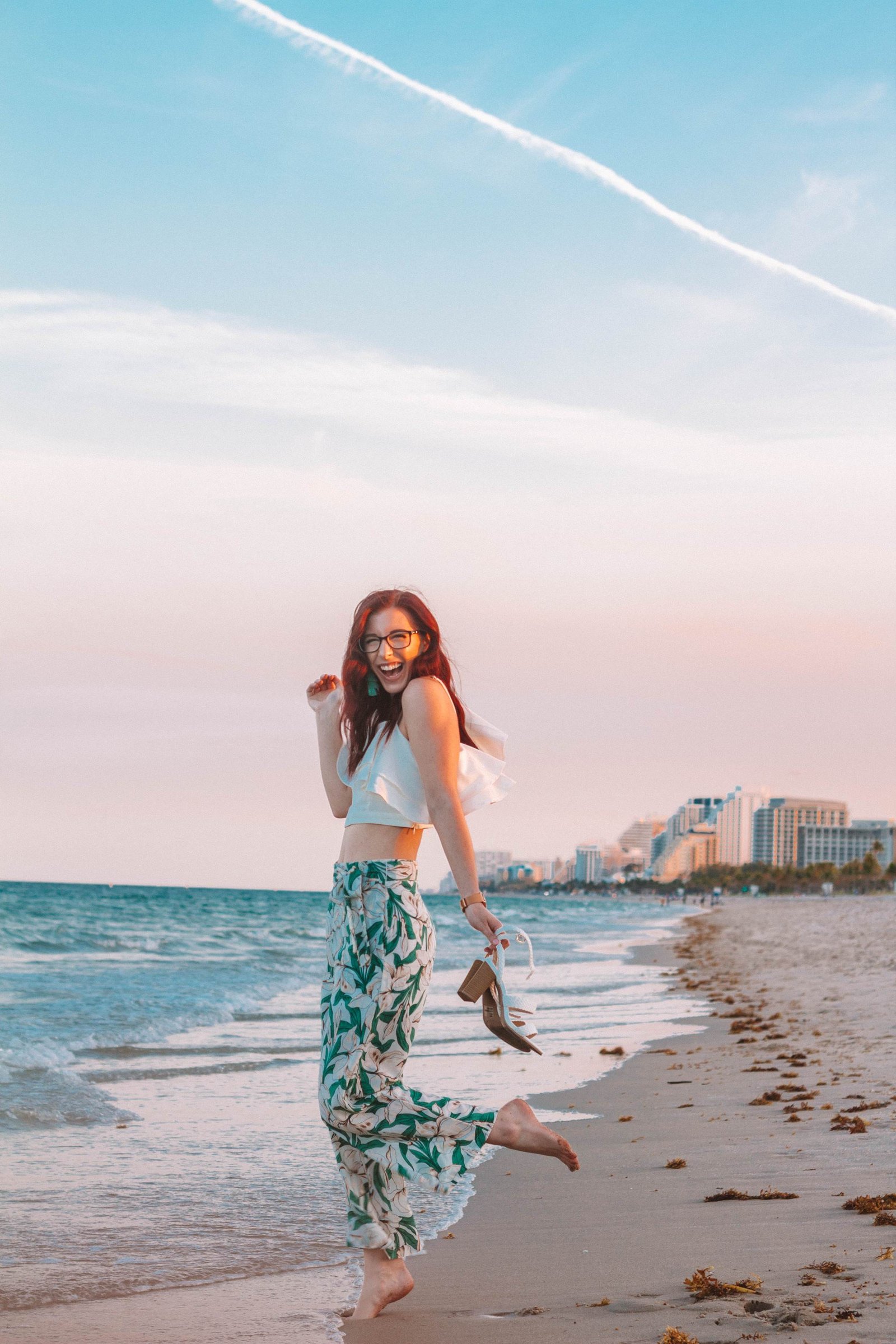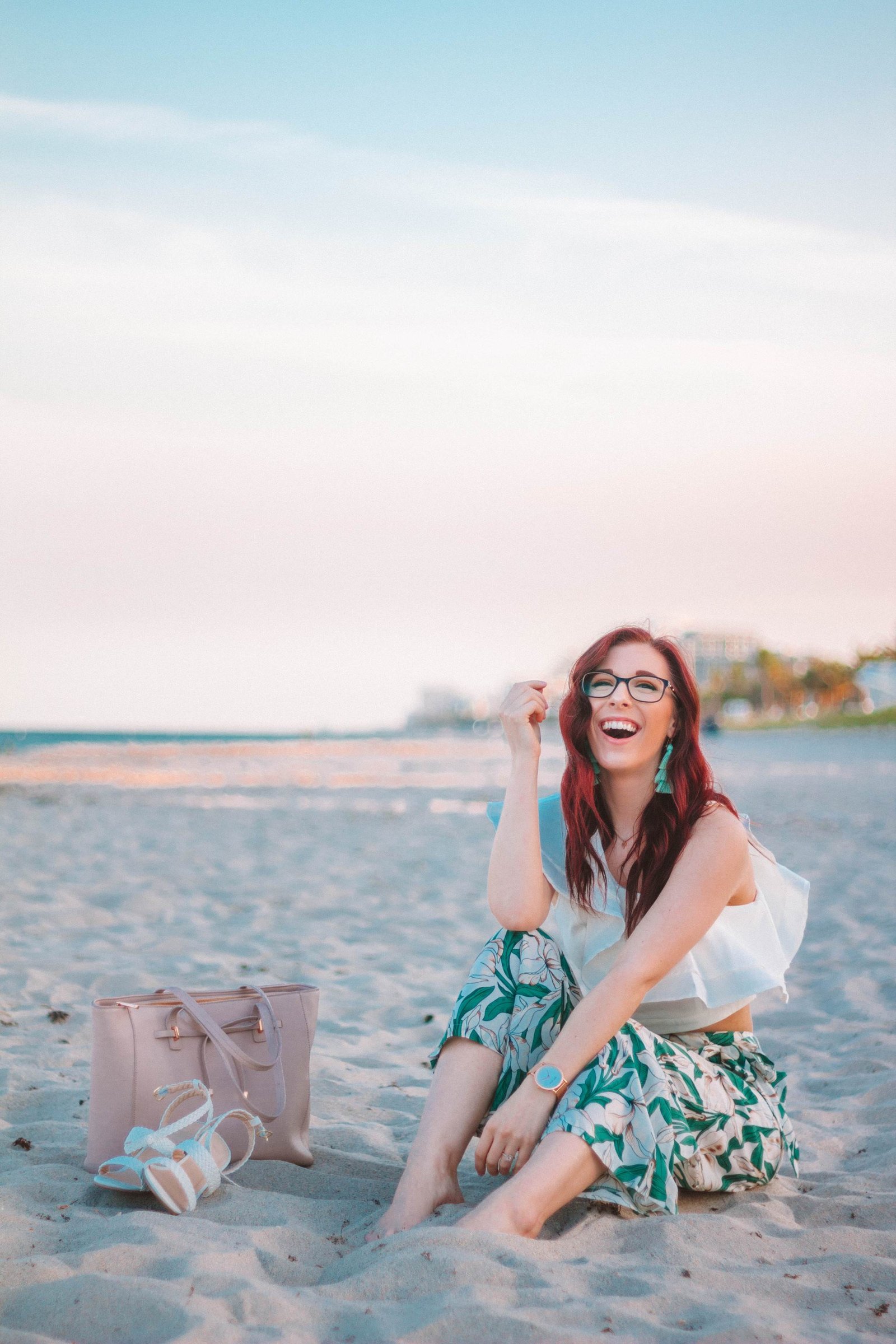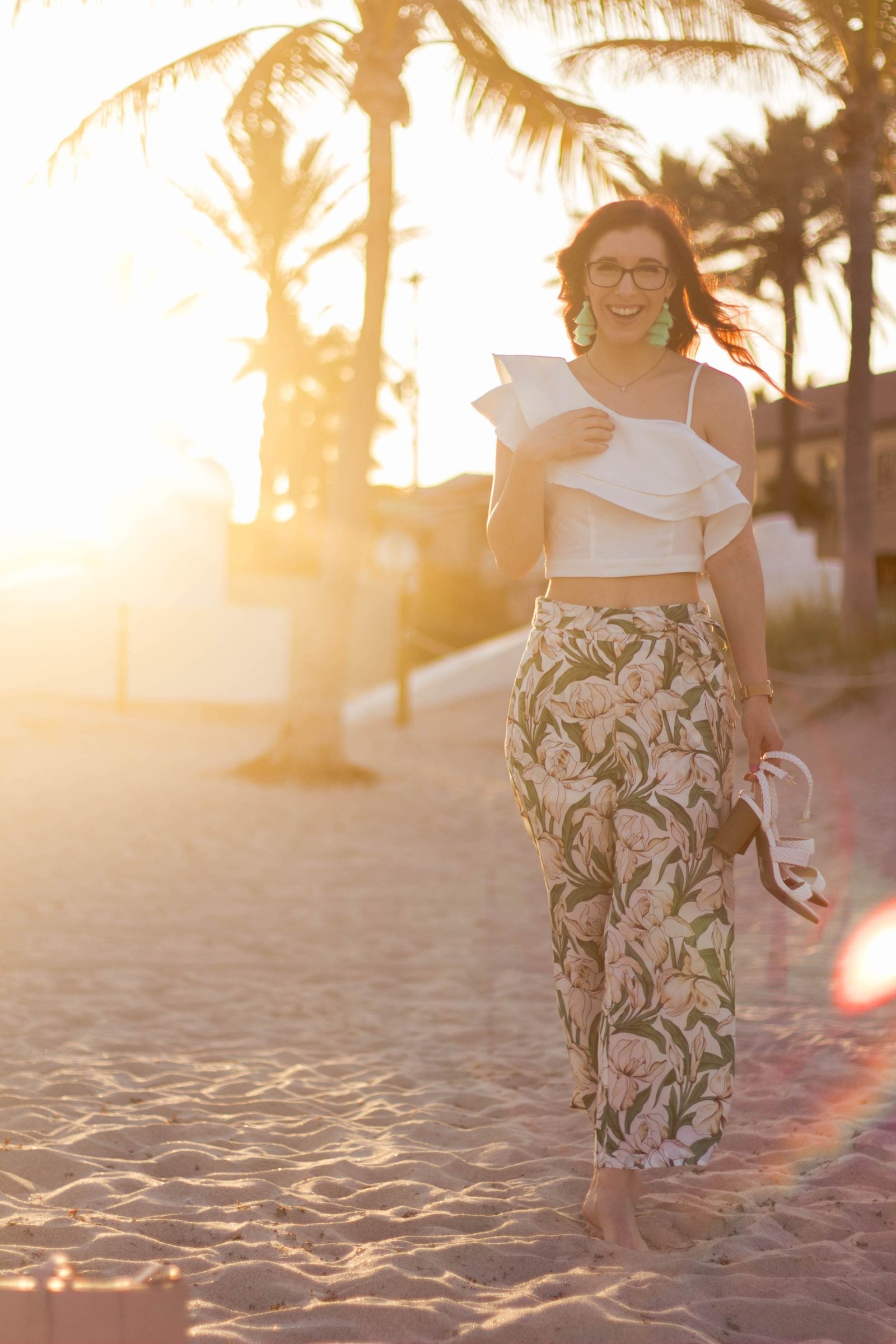 I had been wearing these tropical pants the entire day, but the outfit was just too perfect not to photograph at the beach.
The print on the pants gave me such life and really had me feeling those vacay vibes! About a week before we left for the trip, I ordered these pants. I wasn't sure if they'd be what I was hoping for, especially after my last experience with wide-legged pants (they swallowed my tiny frame whole). Thankfully, these belted pants fit really well, and I was doing a little happy dance internally because they weren't completely see-through! Oh, and fun fact: they have pockets – so they're obviously winners (plus, they're only $35 and come in yellow as well)!
I'll be completely honest with ya'll – this top was not the best idea for the beach. I guess in my mind, "sea breeze" wasn't that intense, but when you're wearing giant ruffles … well … let's just say I got slapped in the face a lot, and my shirt ended up with more lipstick on it than my mouth. 😂
---
Related Posts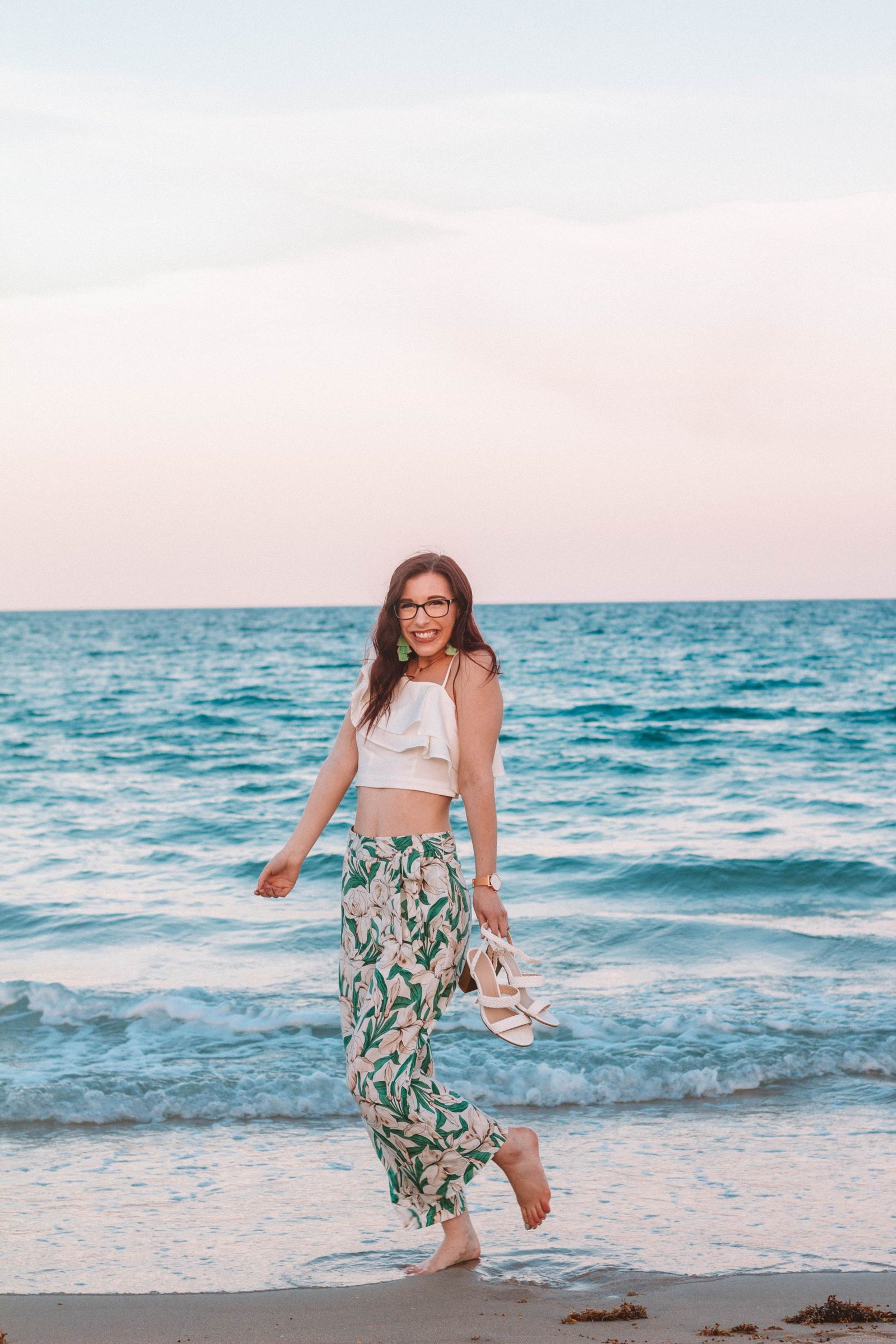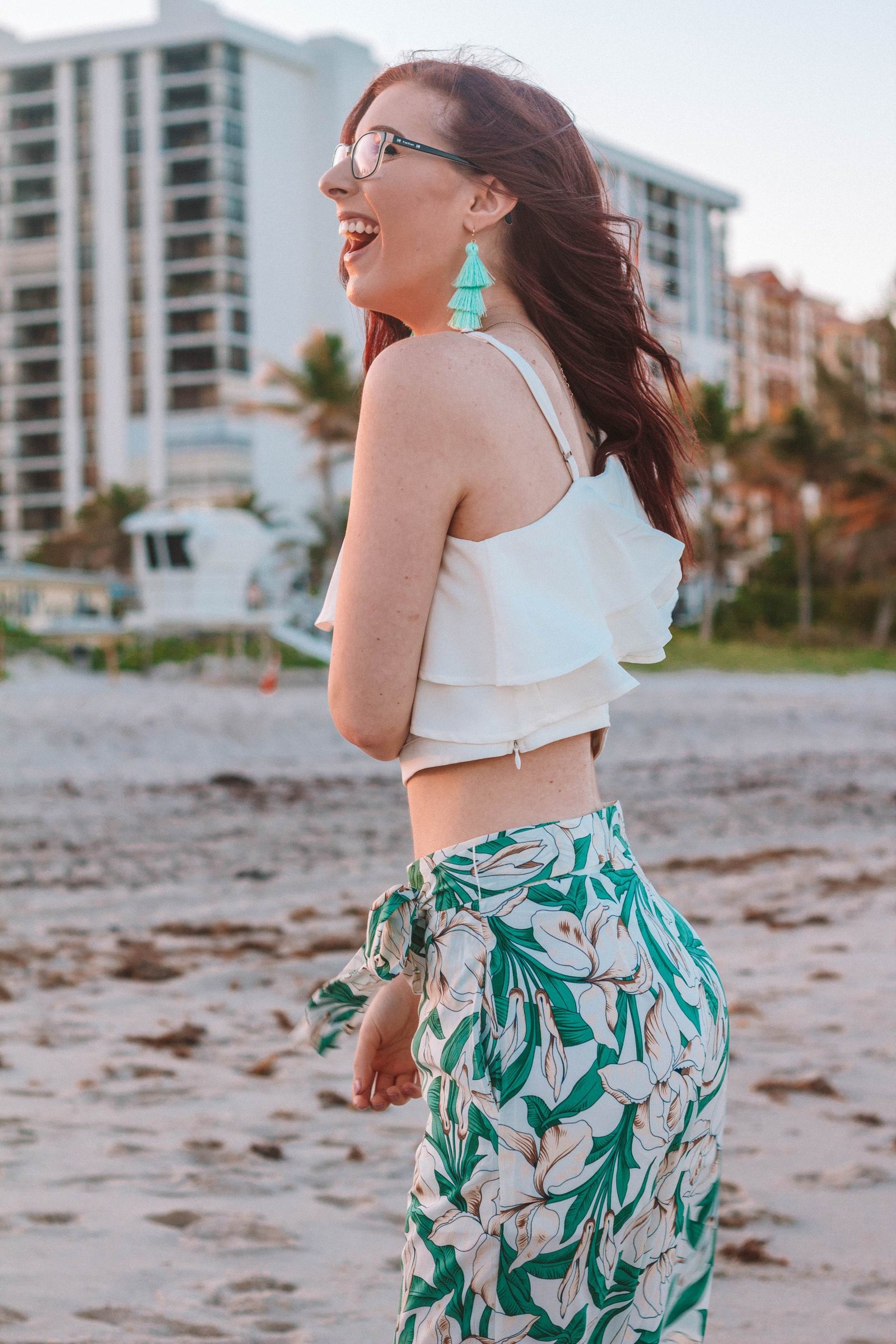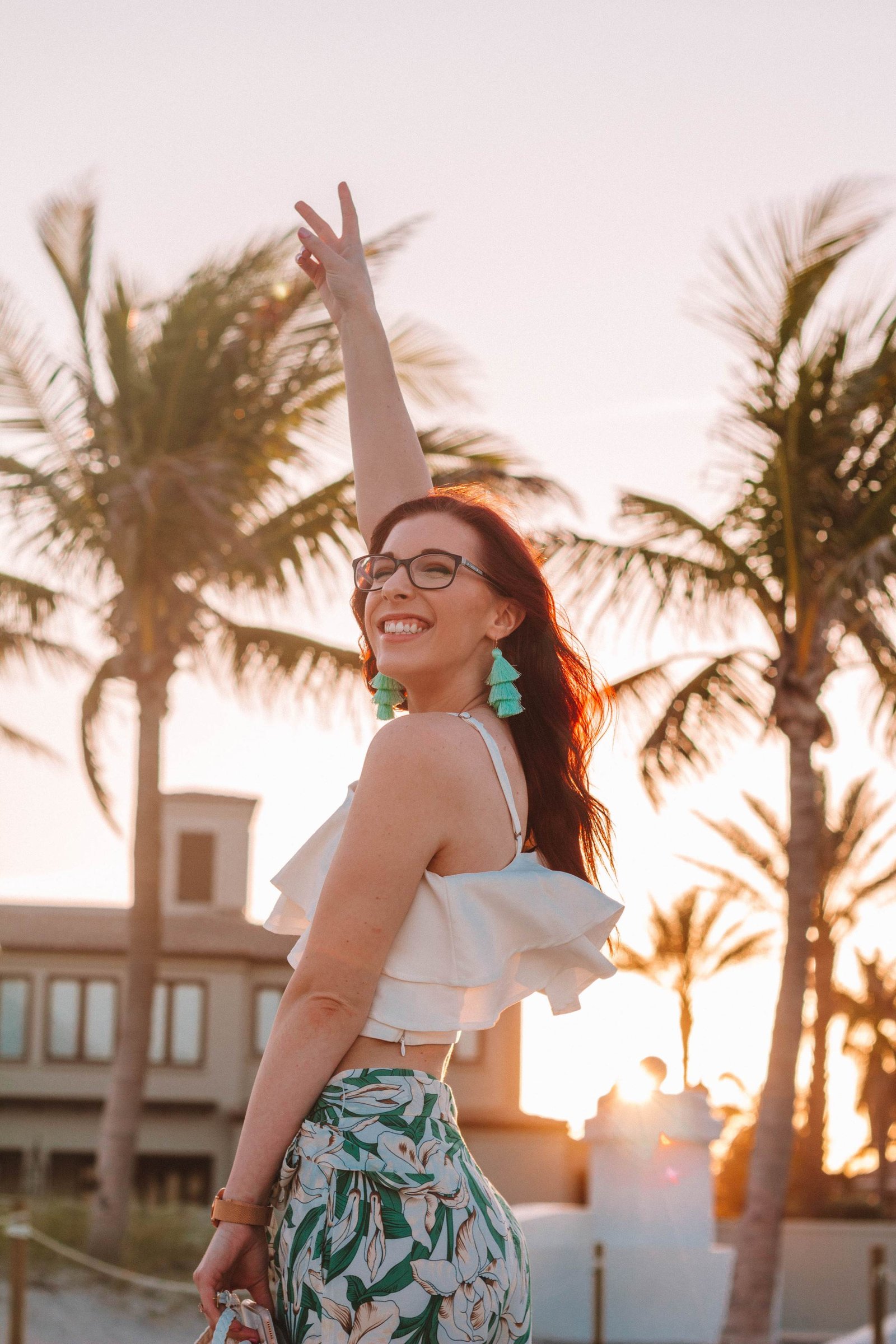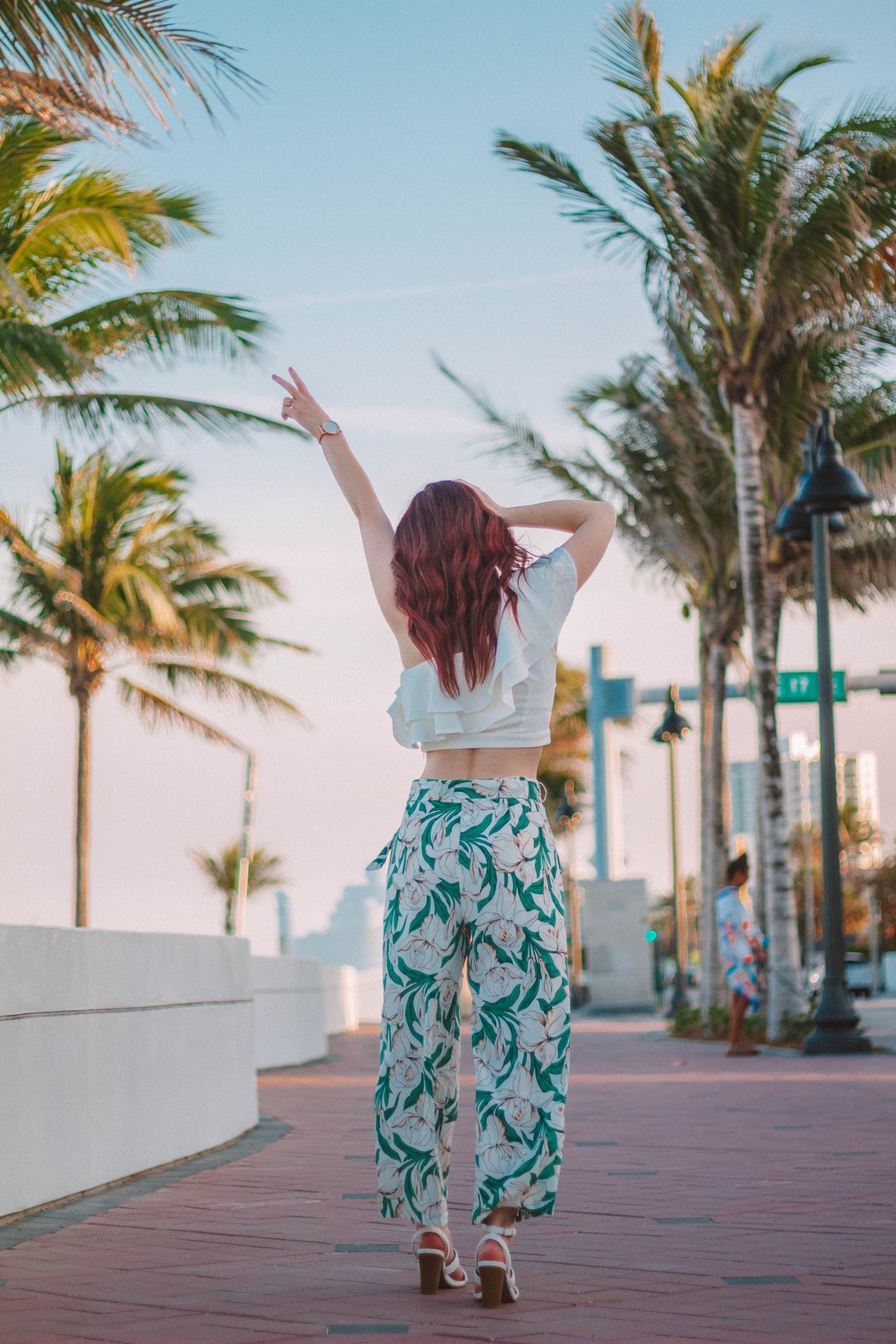 Would you wear these tropical print pants to the beach?