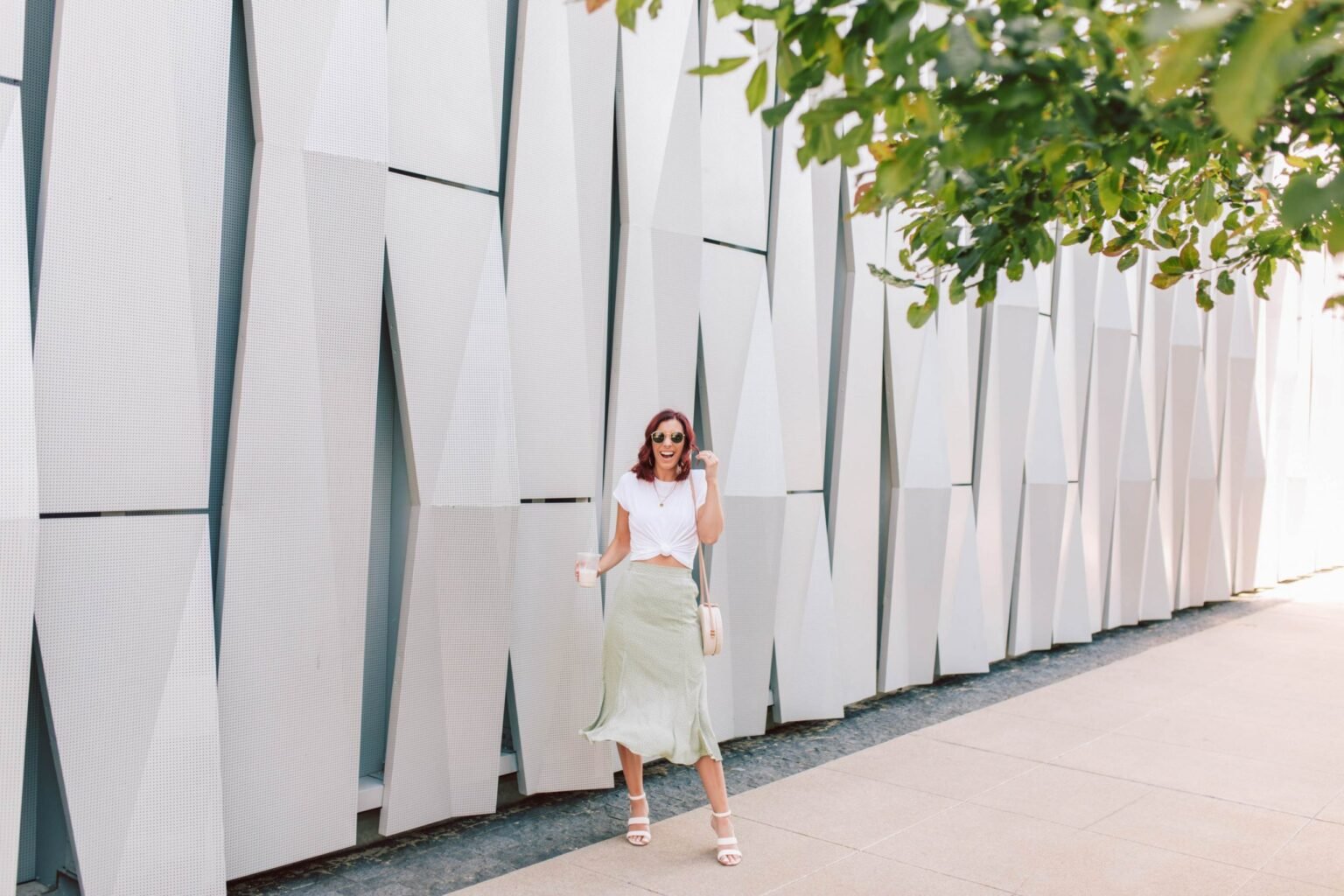 Midi skirts can seem tricky to style, but this is one summer midi skirt outfit you can copy right now with the pieces you already have in your closet!
Sometimes you pick up a clothing item on a whim, only to get home and think, "now how do I style this? It looked so cute in the store!" I've done this many times, and without fail, Pinterest has been my go-to spot to get inspiration.
Not-so subtle plug: are you following my Pinterest page yet? Because if you aren't, you should click here and get to pinning!
Needless to say, I took to Pinterest to glean inspiration for this very outfit, and come up with the simplest styling I could possibly imagine: a tee and some heels. Girl, I can almost guarantee there's a white tee and a pair of white shoes in your closet right now. If you've got those on hand, you're set!
---
Outfit Details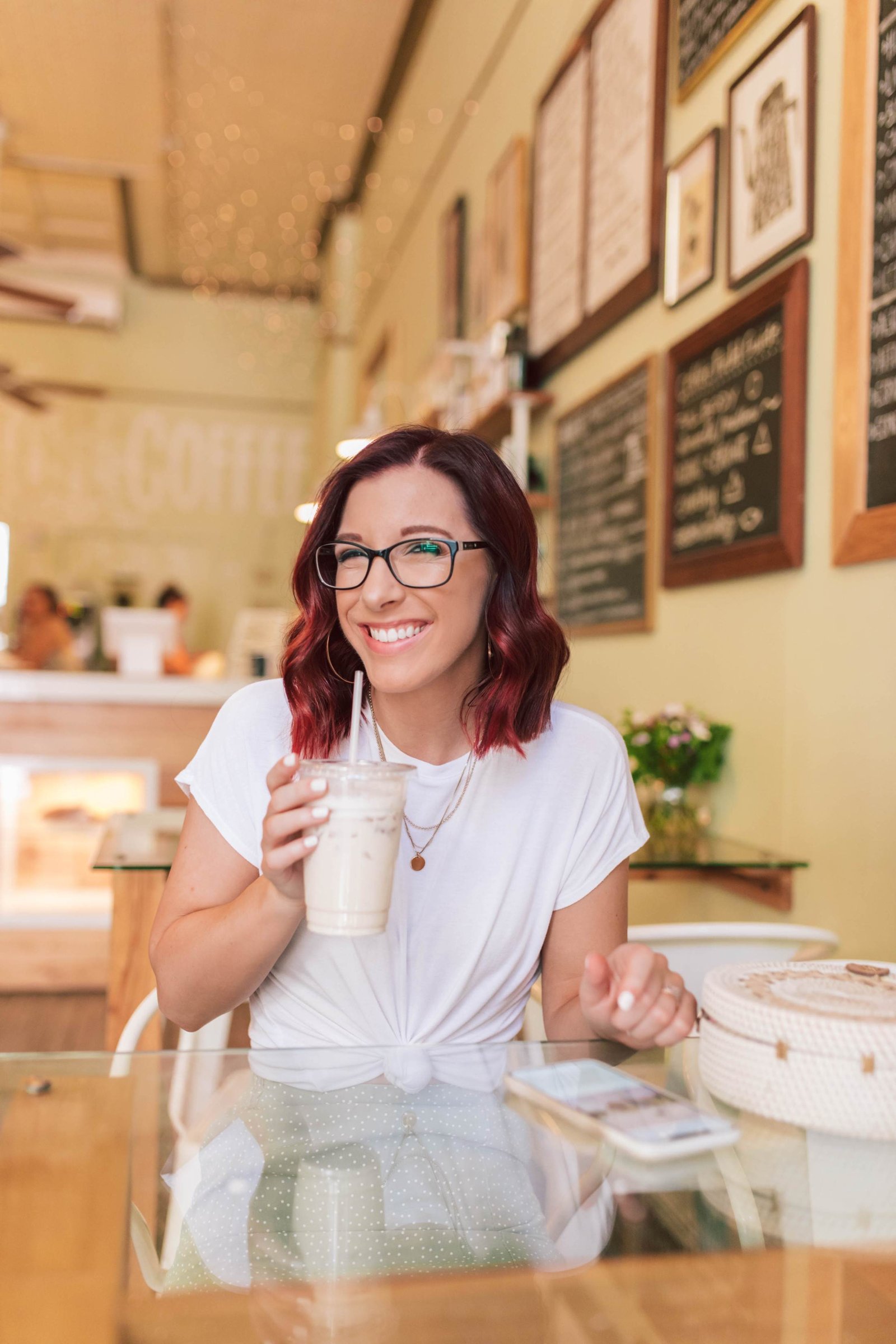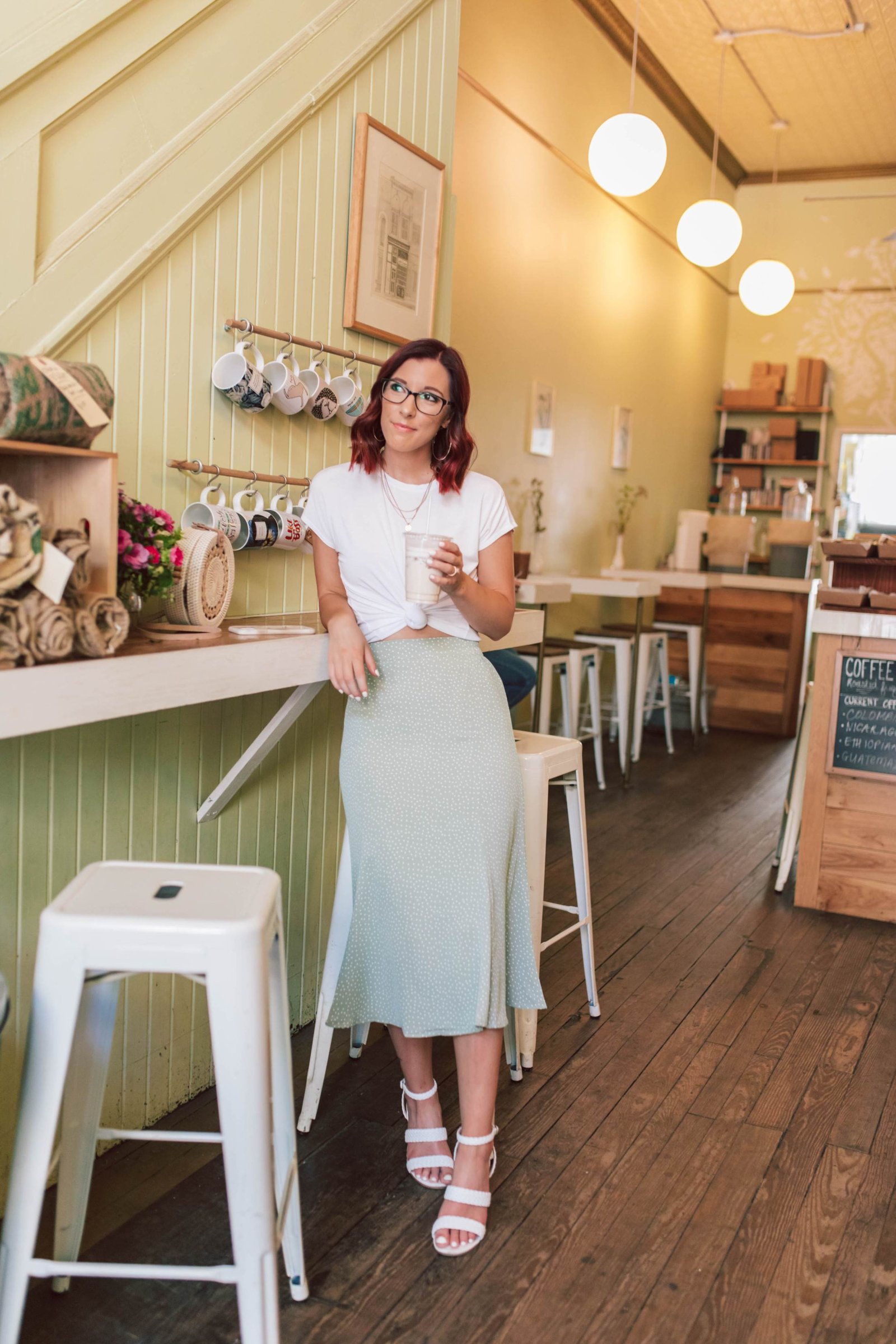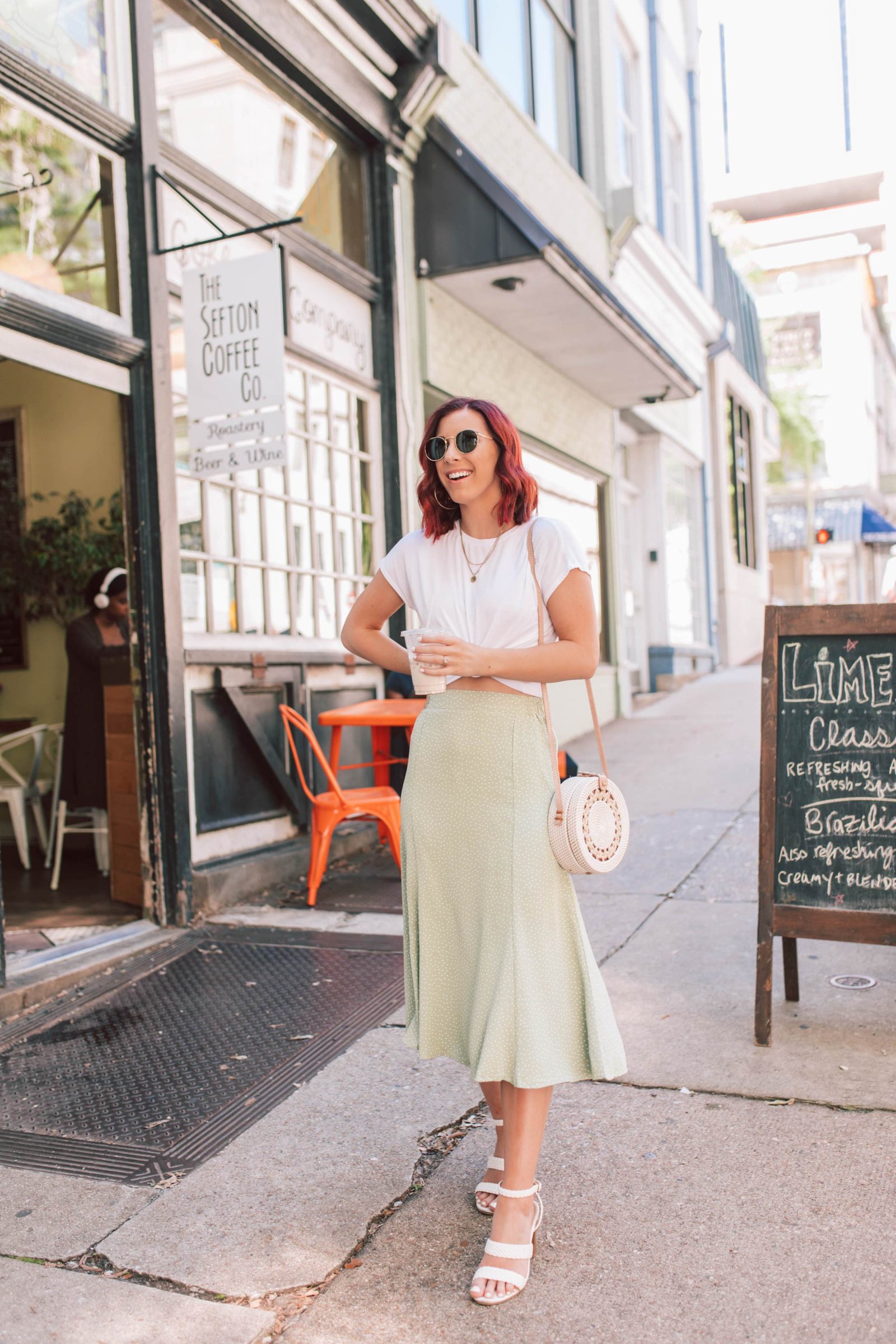 Let's break down this midi skirt outfit.
One of the things I noticed most while doing my "research" (AKA scrolling through Pinterest) was that 90% of the midi skirt outfits were of gals who just wore their skirt with a simple tee, simple shoes, and dainty gold accessories. Sometimes there was a leather jacket involved. Other times there was a belt or designer bag. But the formula of tee + skirt + shoes seemed pretty foolproof.
I have a slew of midi skirts in my closet, and I love them to death. I can't say I've experimented too much with different pairings, but I will say that this particular combo makes me feel confident and fabulous – and I think it'll make you feel that way too!
---
Related Posts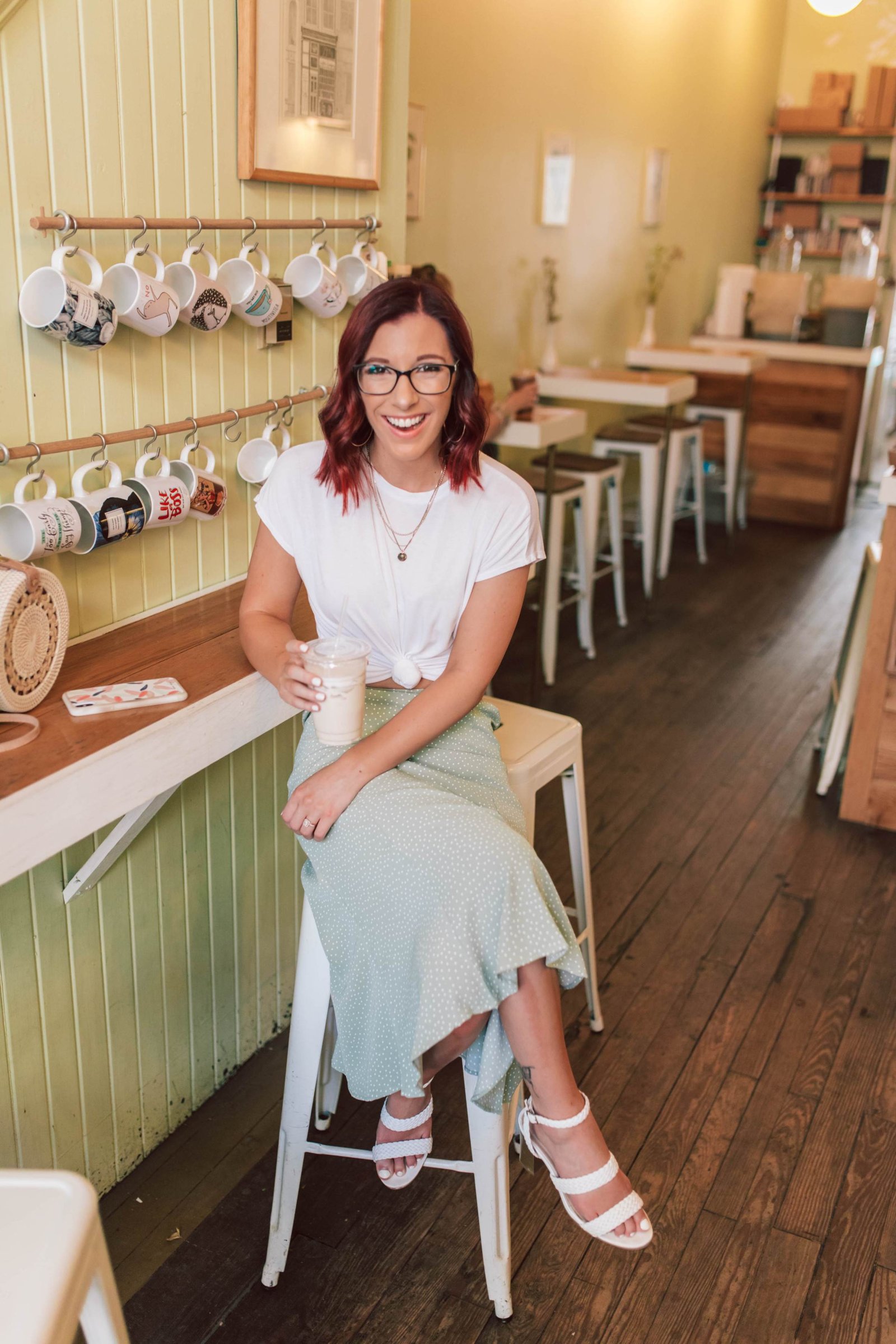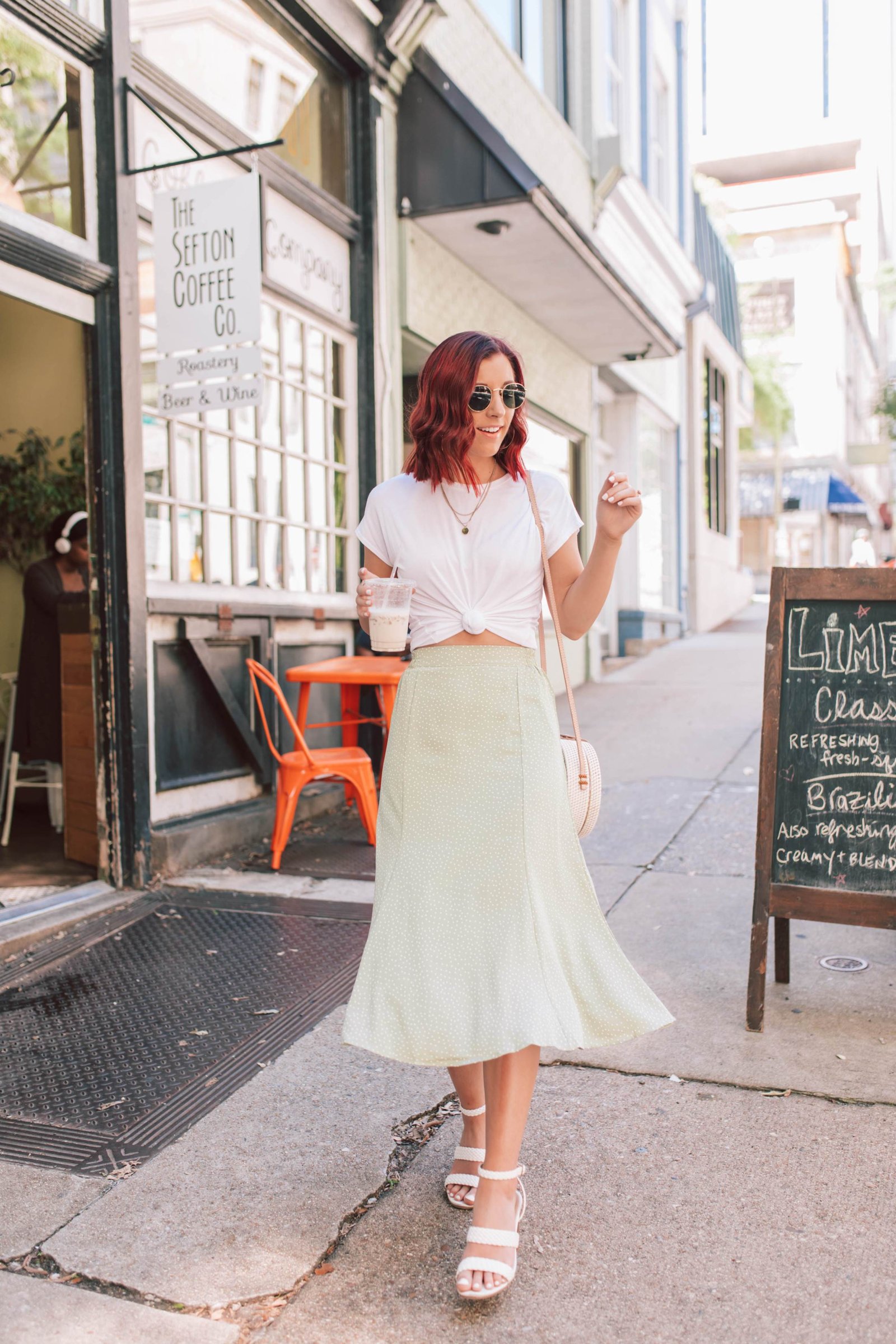 How would you style a summer midi skirt outfit?