I'm having a hard time coming to grips with the fact that the first day of Autumn is a month away.
No, not because it's come too soon, but because it feels like it should already be autumn. I guess the weather disagrees because Richmond is still sweltering, but that doesn't stop me from dressing like it's cool out! I'll always suffer through the sweat for something plaid – and that's where this outfit comes in. When I saw this plaid duster on the Forever 21 website, I knew I needed to add it to my order. I'm so thrilled that I did (even if my dad does think it looks like a bathrobe 😂).
This kind of kimono can be worn numerous ways, but like the rest of this series (see post one here, post two here, and post three here), I'm choosing to wear it as the website model did to introduce it to you! You can view how she styled it below. Let me tell you, I felt so dang chic in this look. It will definitely be a go-to once the weather cools down just a bit. Keep on the lookout for the next couple of outfits with this plaid piece.
---
Outfit Details

How the Forever 21 model wore this duster:
I took notes from the model and put together my own outfit with this fun duster.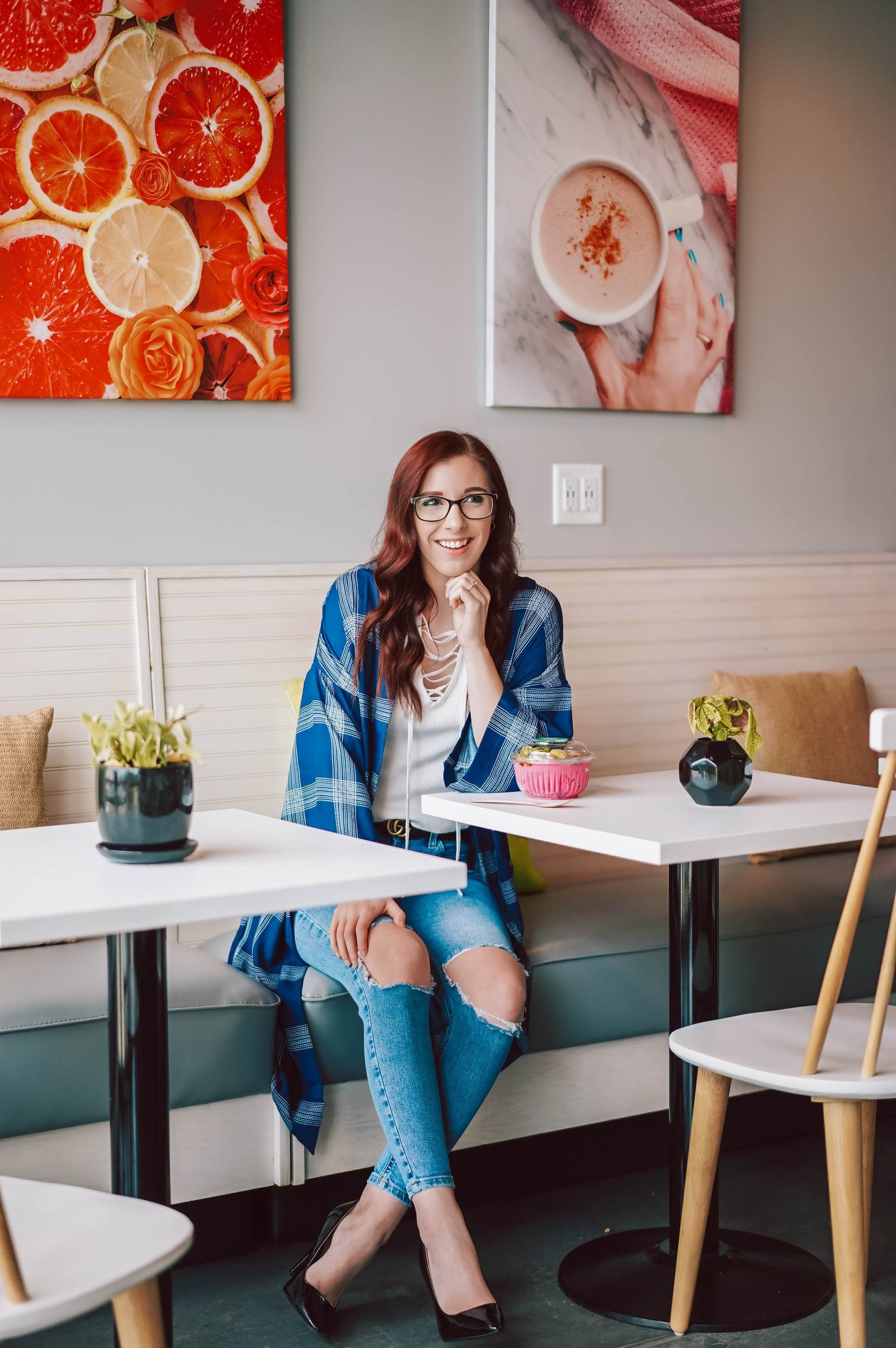 The best part about dusters is that they're super lightweight. This plaid one is no exception!
That's why it's the perfect item to have when transitioning from summer into autumn. It has an autumnal print, with a lightness that allows you to wear it before the temperatures cool down. I especially love the fact that it's this rich blue tone, because it doesn't particularly scream "FALL!" like a maroon or olive green would, and the white accents give you so many options for matching. You could even wear it with all white (hmmm – ideas for an upcoming post, perhaps?)
Kimonos like this are a great "third piece". An element aside from just a top or bottom – taking on the role as both as an accessory and a comfy added layer. A third piece always brings umph to an outfit, and can transform a basic t-shirt and jeans look to something extraordinary. This $23 plaid kimono is definitely a necessity in my summer-to-fall wardrobe. You gotta get your hands on it as well!