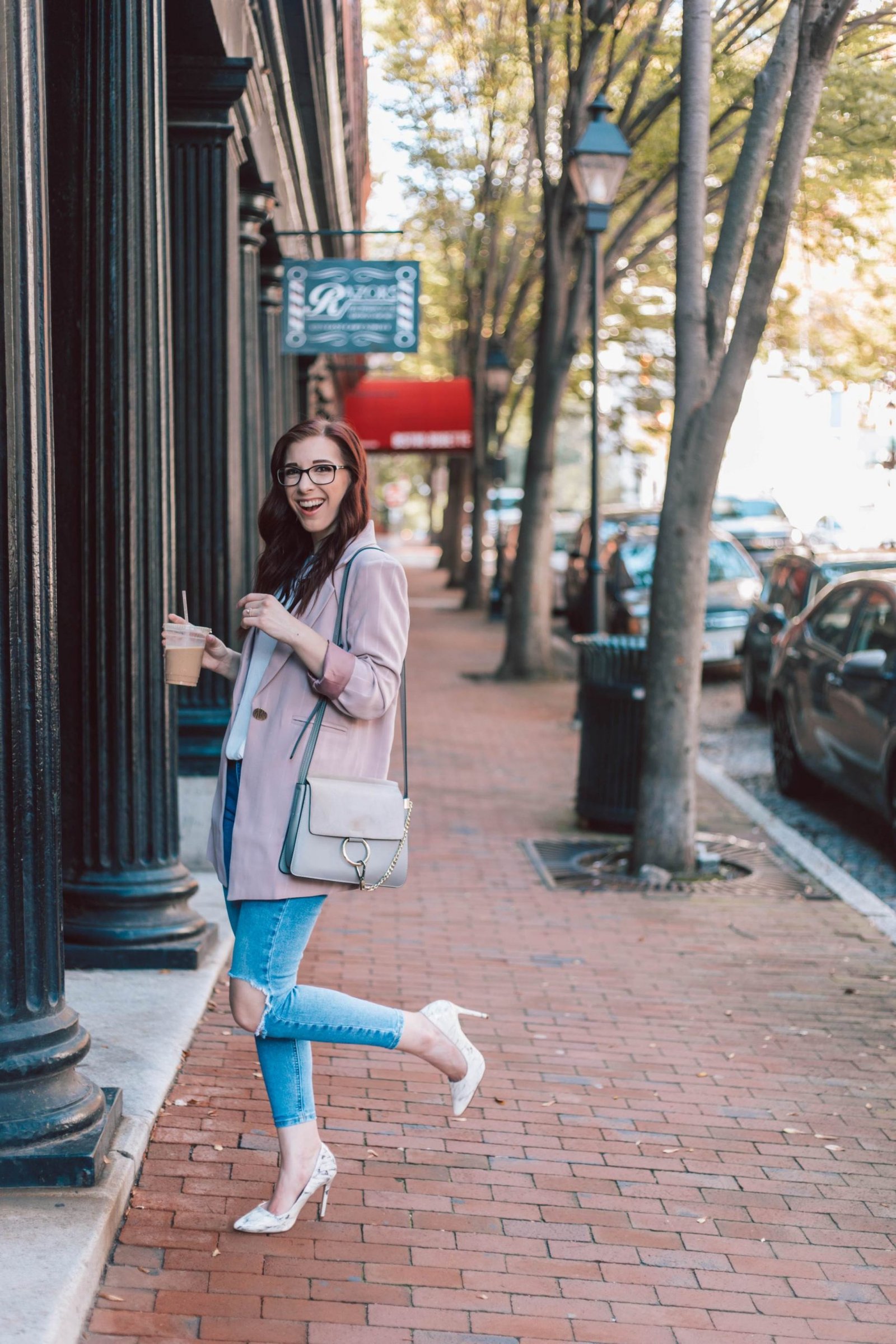 Introducing the investment blazer! When buying classic pieces for your wardrobe, you'll learn that some products are worth spending a little extra.
In case you haven't already figured it out, this blazer is one of those products. I, myself, am a huge fan of boyfriend blazers. This is the fourth one I've gotten my hands on, and it's certainly not the last. Let me tell you a little bit more about why I love this style so much. For ages, blazers were seen as professional-wear only. Over the last couple of years, they've become accepted as casual outerwear – a third piece, if you will. Don't know what a third piece is? This article should help you out. Now, you'll catch fashionistas all over the world, donning blazers with everything from cutoff shorts, to midi skirt, and even as dresses. A blazer instantly adds class and an air of sophistication to anything you pair with it, and it's worth investing in one that will last you a good while.
---
outfit details
blazer c/o Chicwish | top | jeans | bag | similar necklace | similar heels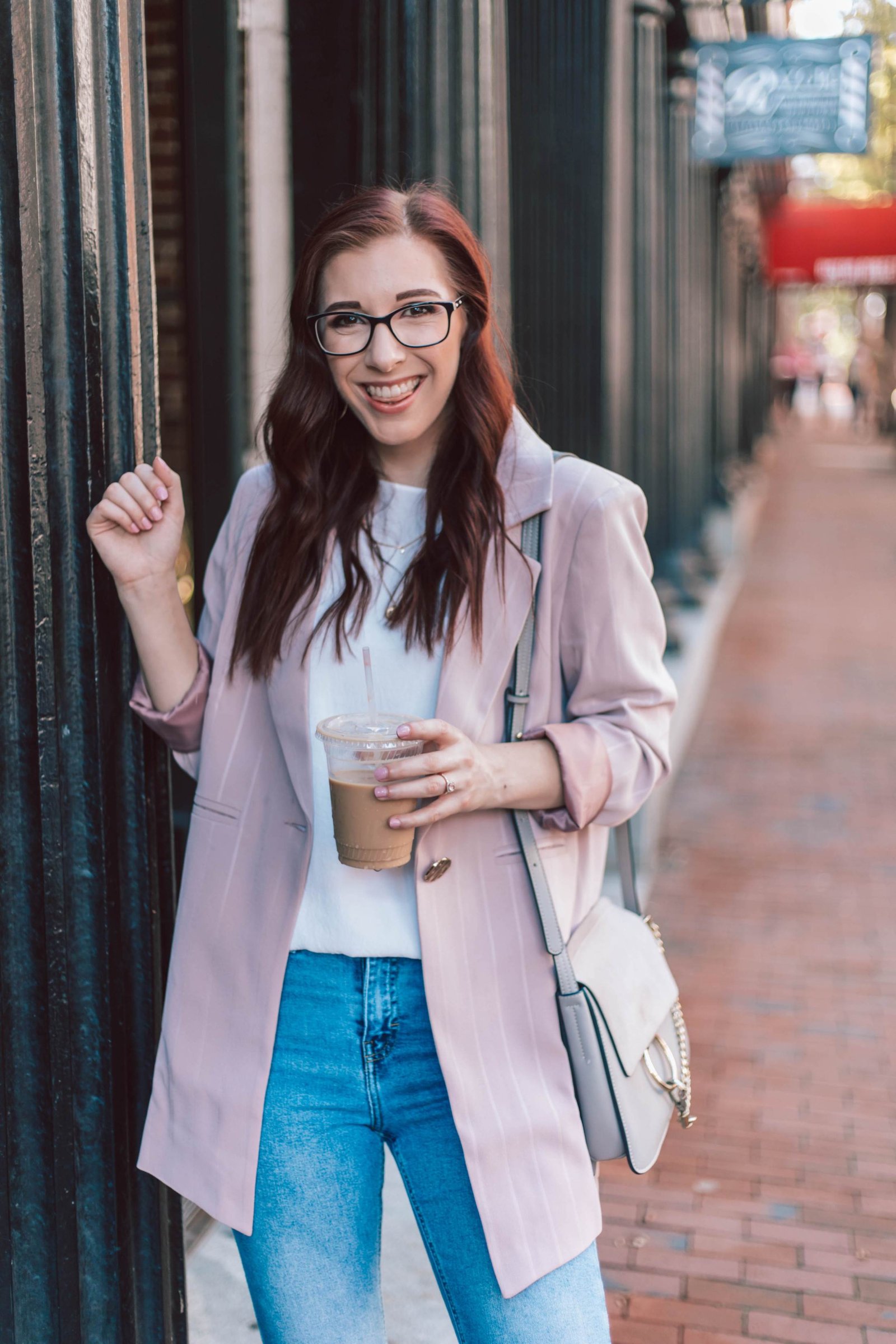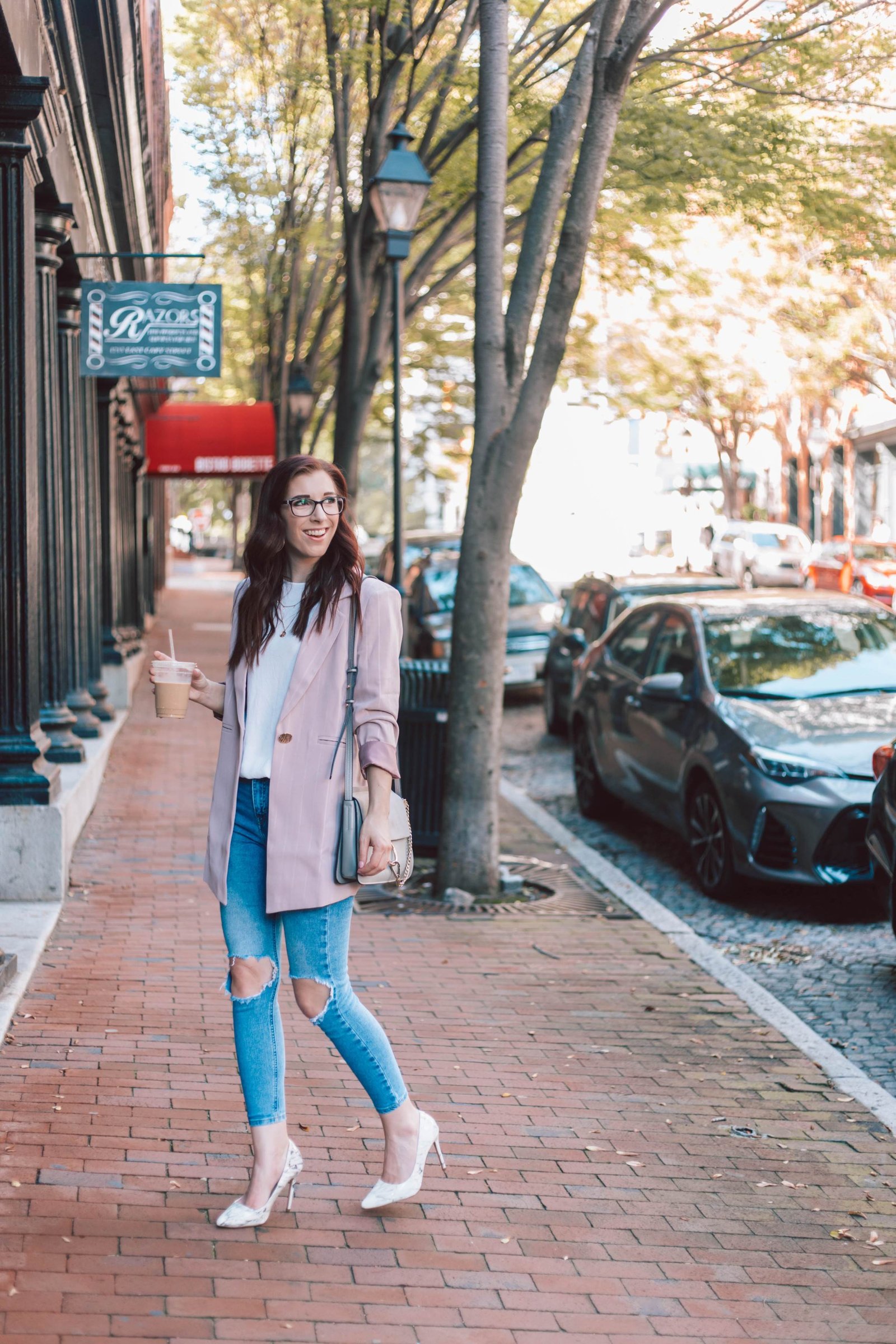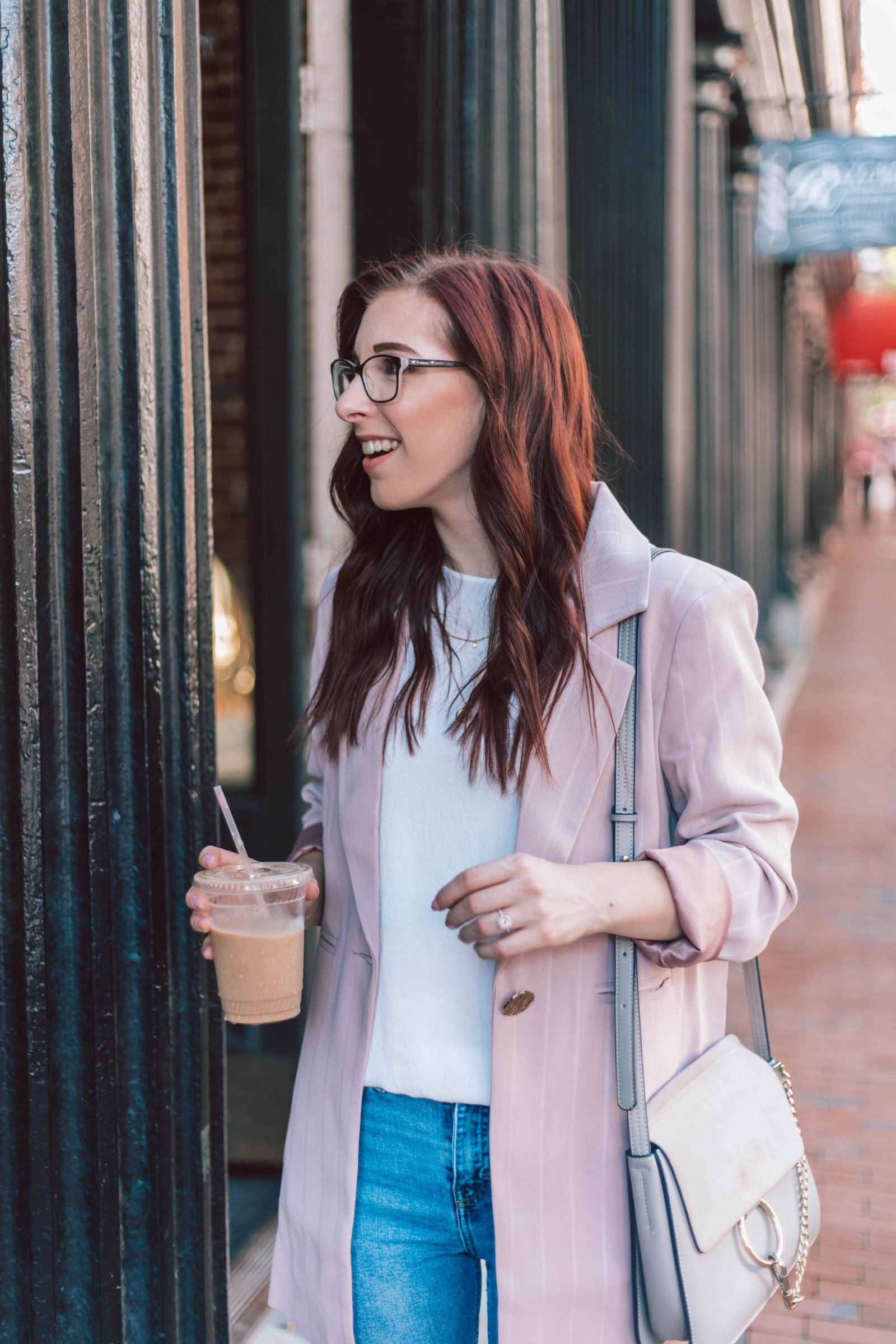 But why this blazer? What makes it the best investment?
Alright, let's talk about versatility. Oh yes, that's quite possibly the most-used word on this blog. This blazer can be worn from the office to a dinner date to a weekend shopping trip and more. It can be dressed up with slacks or a dress, or dressed down with distressed denim (ahem). I found the middle ground with this outfit by wearing heels, but I could have just as easily slipped into some sneakers!
It's also comfortable and lightweight. This blazer is great for layering. Whether that's over a sweater or under a coat, you won't feel like it's overly bulky and taking up space. It has shoulder pads – but not in the overly-retro, 80's way. I actually find them to be quite helpful when it comes to wearing a crossbody bag or backpack. They keep my shoulders from getting stiff and sore!
Lastly, the color is basically a neutral. It's a mauve-y blush tone that's timeless and without confinement to one particular season. The hardware is gold, and the subtle stripes allow you to pattern mix as you like, without too much clashing. It's just begging for compliments!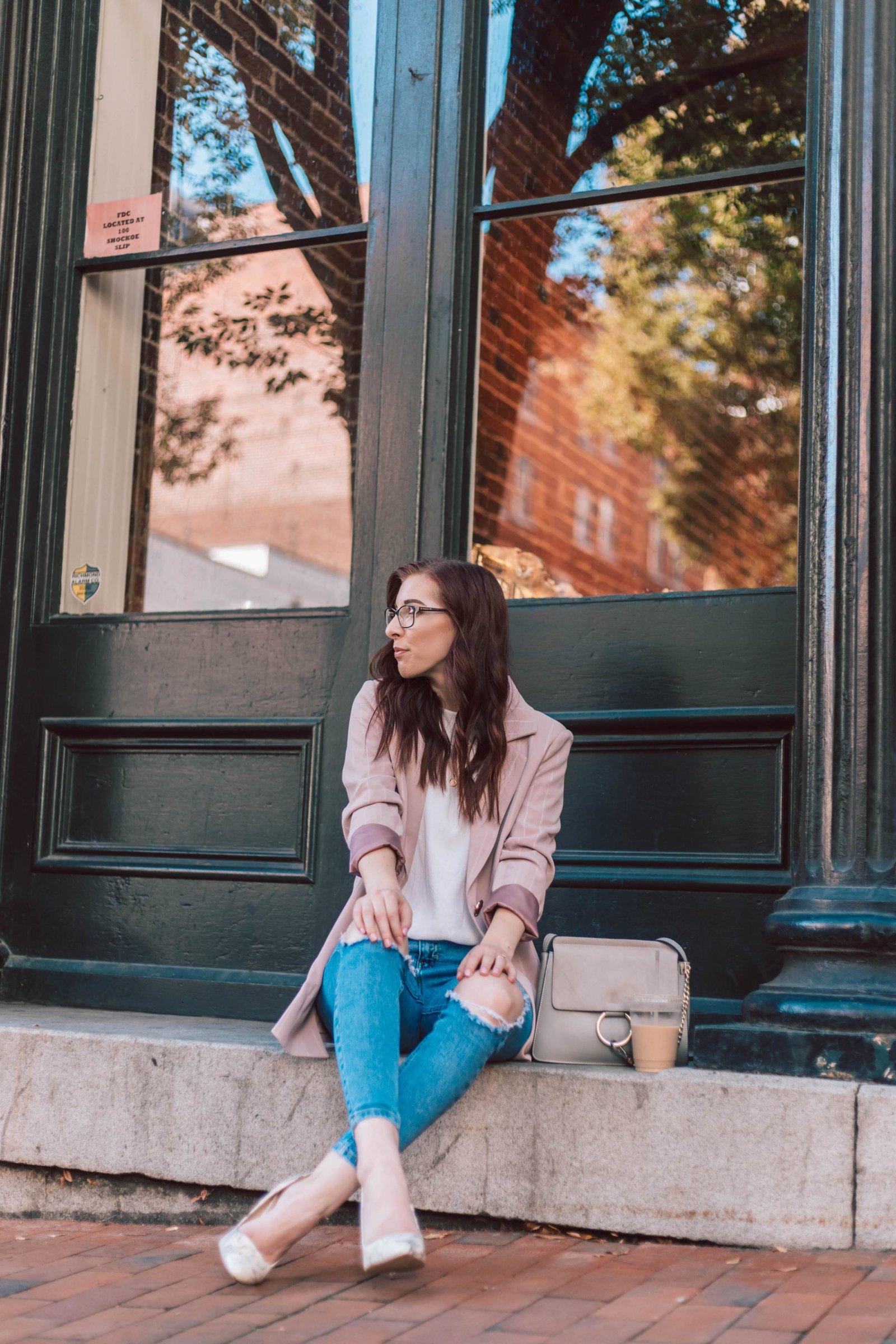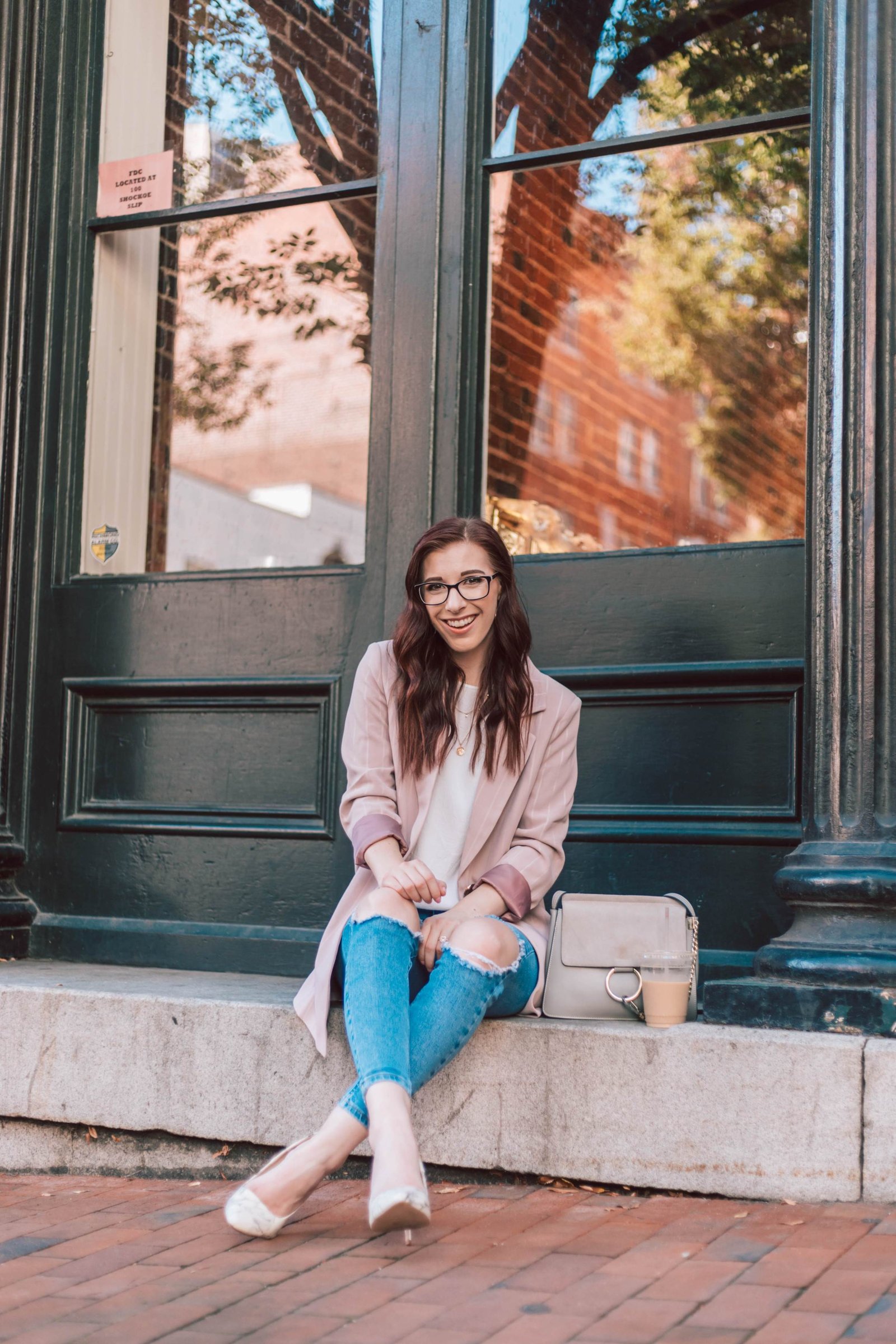 So, I've convinced you, and you want to buy – then look no further. This investment blazer can be found right here. You can thank me later! 😉