*Written 10/2018 – edited 11/2019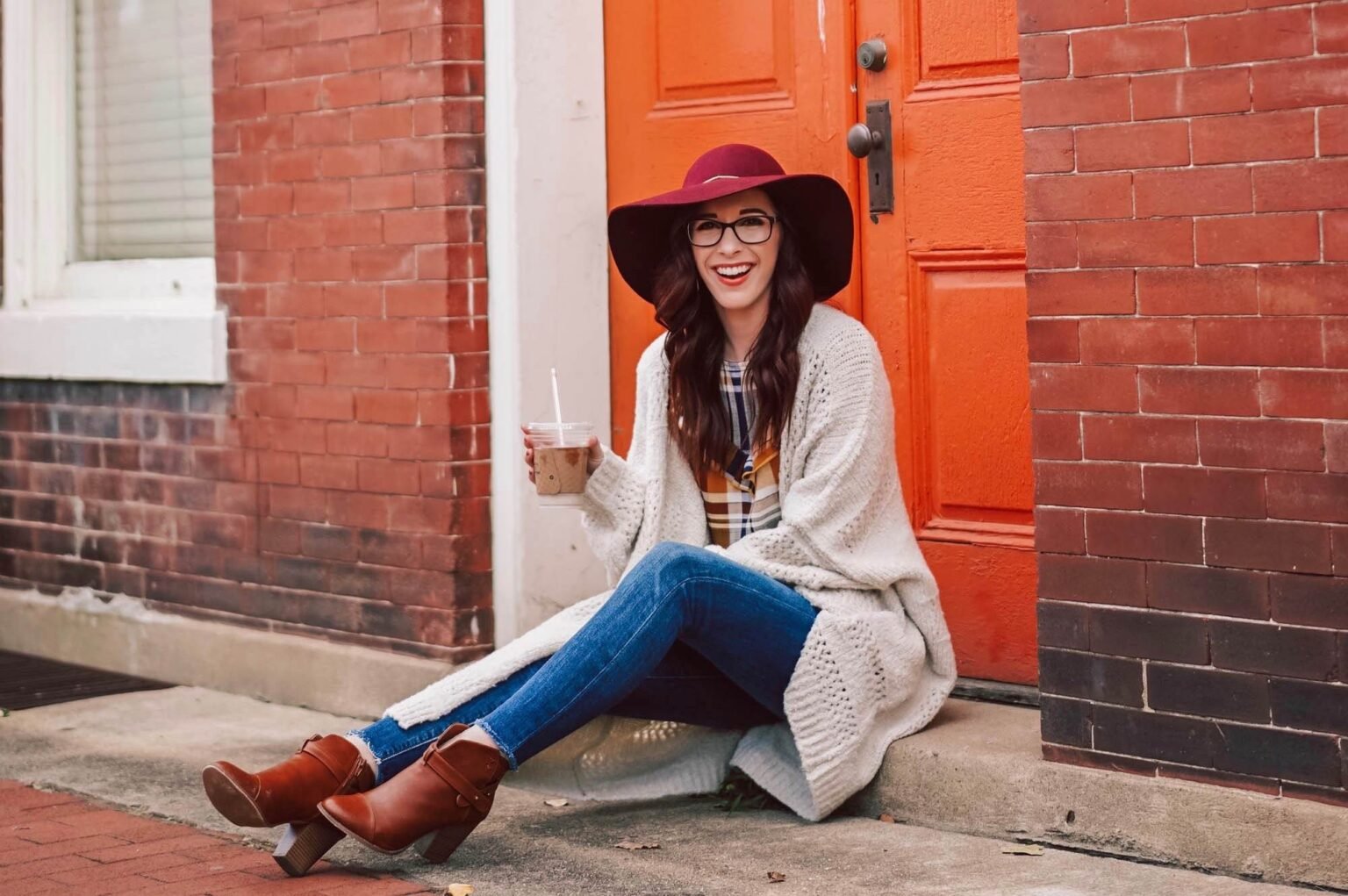 Hold onto your hats, people. This plaid outfit is one you'll want to copy immediately.
Are you taking notes? Good. During autumn, I shop for plaid like my life depends on it. Typically, I gravitate towards the classic button-up. However, this year I chose to style a blouse that's not so … average. I wanted something with a little extra flair, and I got it when I found this ruffle top. Now I'm sharing the ultimate formula for styling an outfit revolving around plaid.
With Thanksgiving just a week away (how did that happen so quickly?) I'm preparing to get cozy and festive because we keep things casual around here! So this plaid look – or some variation of this plaid look – will be my Turkey-Day ensemble, for sure!
---
outfit details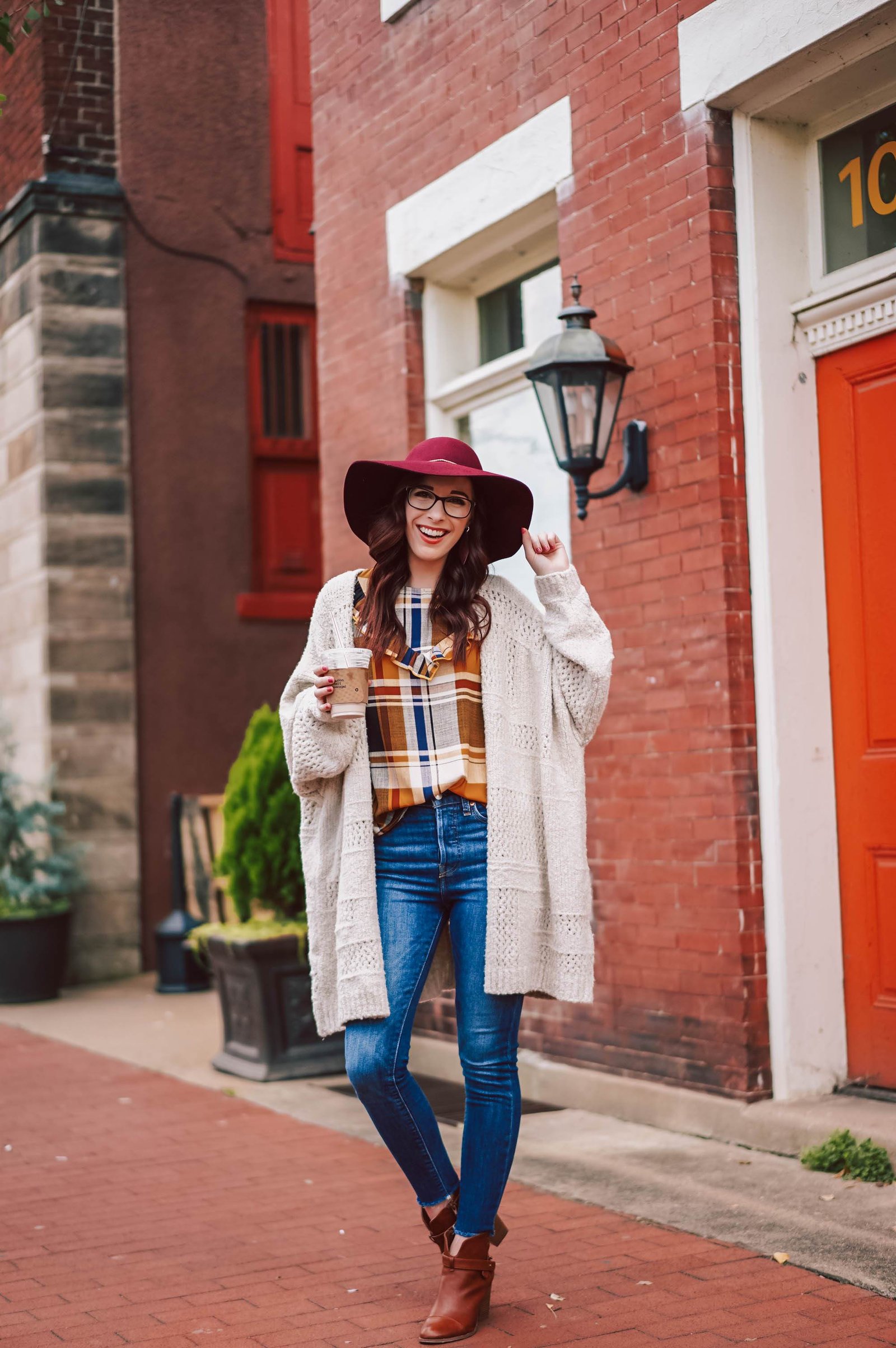 This is the formula for the ultimate plaid outfit that you'll want to copy immediately:
Step 1 – find a plaid blouse that isn't your average button-up. Something with a little more life to it – like mine with the flirty ruffles!
Step 2 – add a cozy cardigan to keep you warm. The temperatures here dropped from 90° to 55° like they saw a state trooper, so we're finally able to bring out those sweaters and cardis from the back of the closet.
Step 3 – accessorize! I've chosen some super versatile cognac booties (I've worn this pair for 3 years now and have zero complaints) and a statement hat. There are only a handful of outfits this hat looks nice with, and I'm happy to report that this is one of them!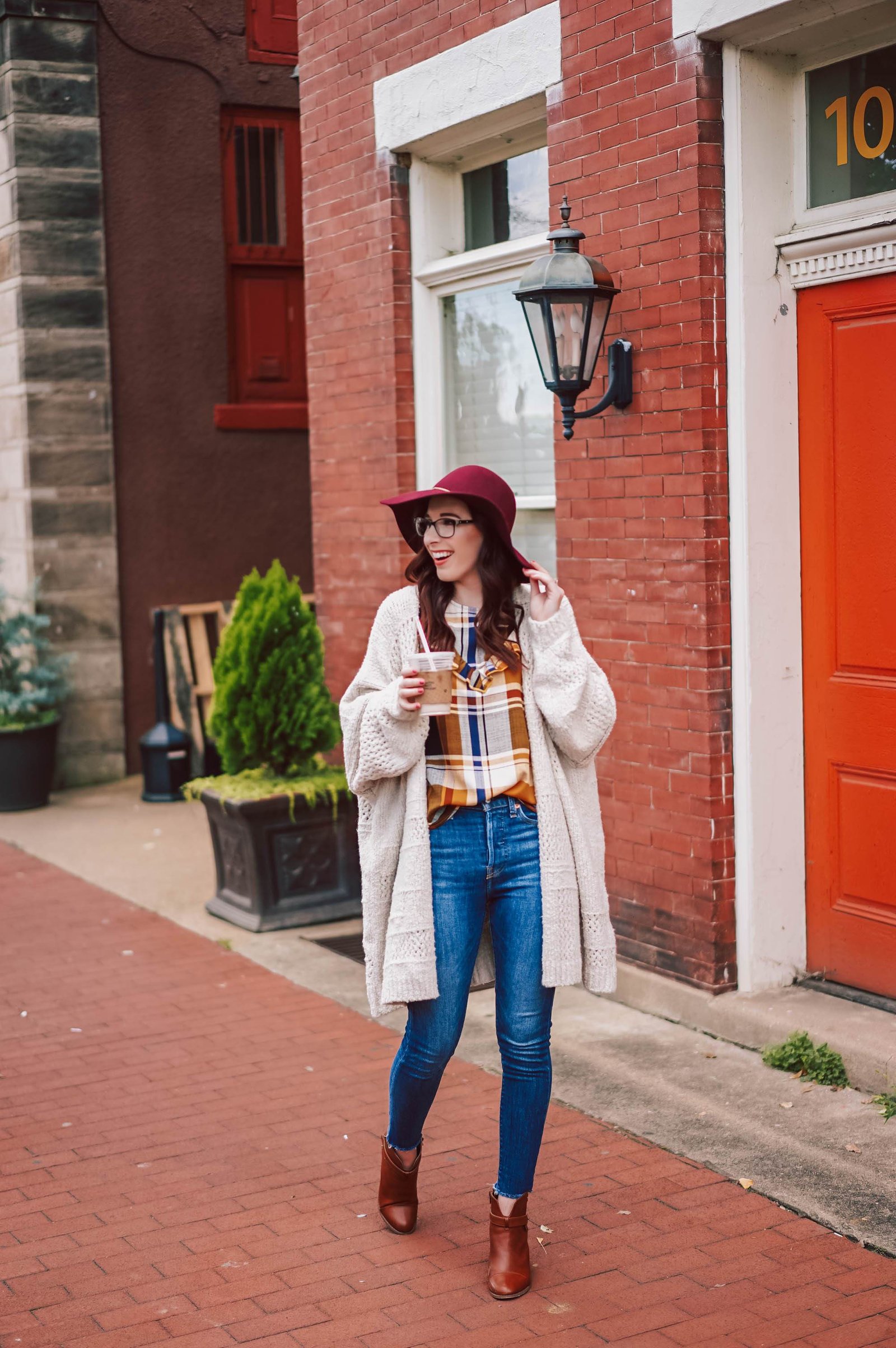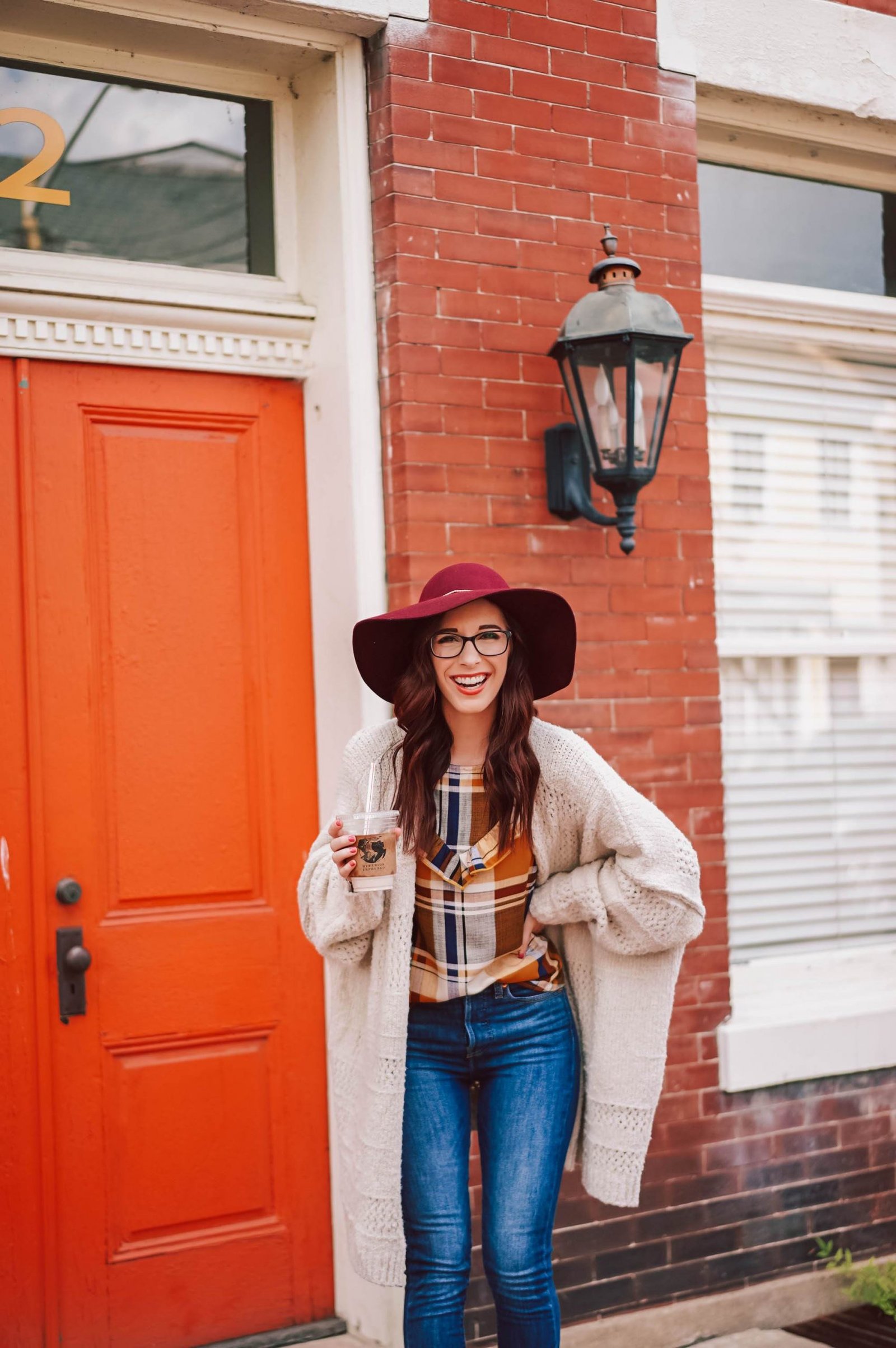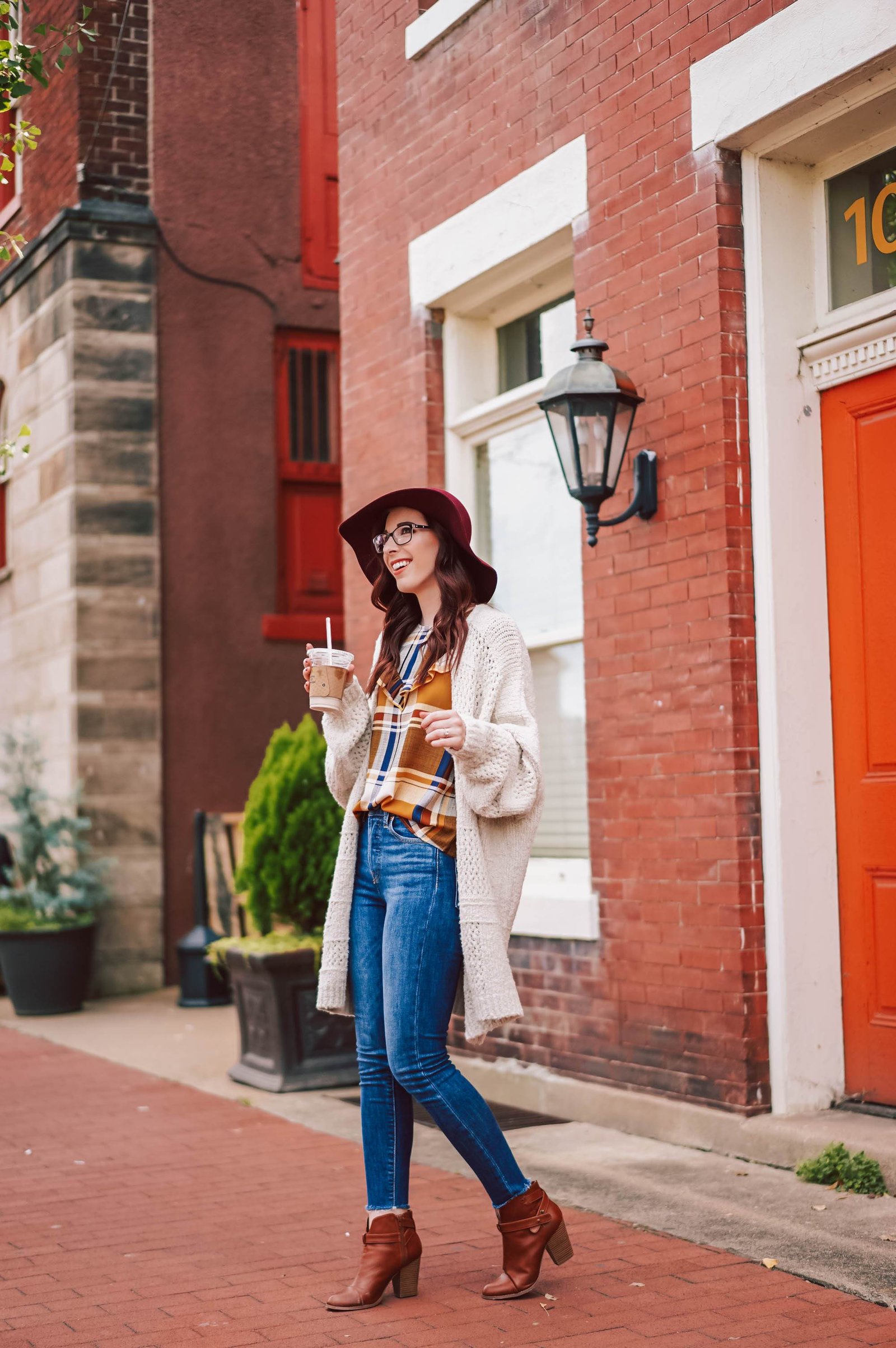 How do you feel about a plaid outfit with a twist?