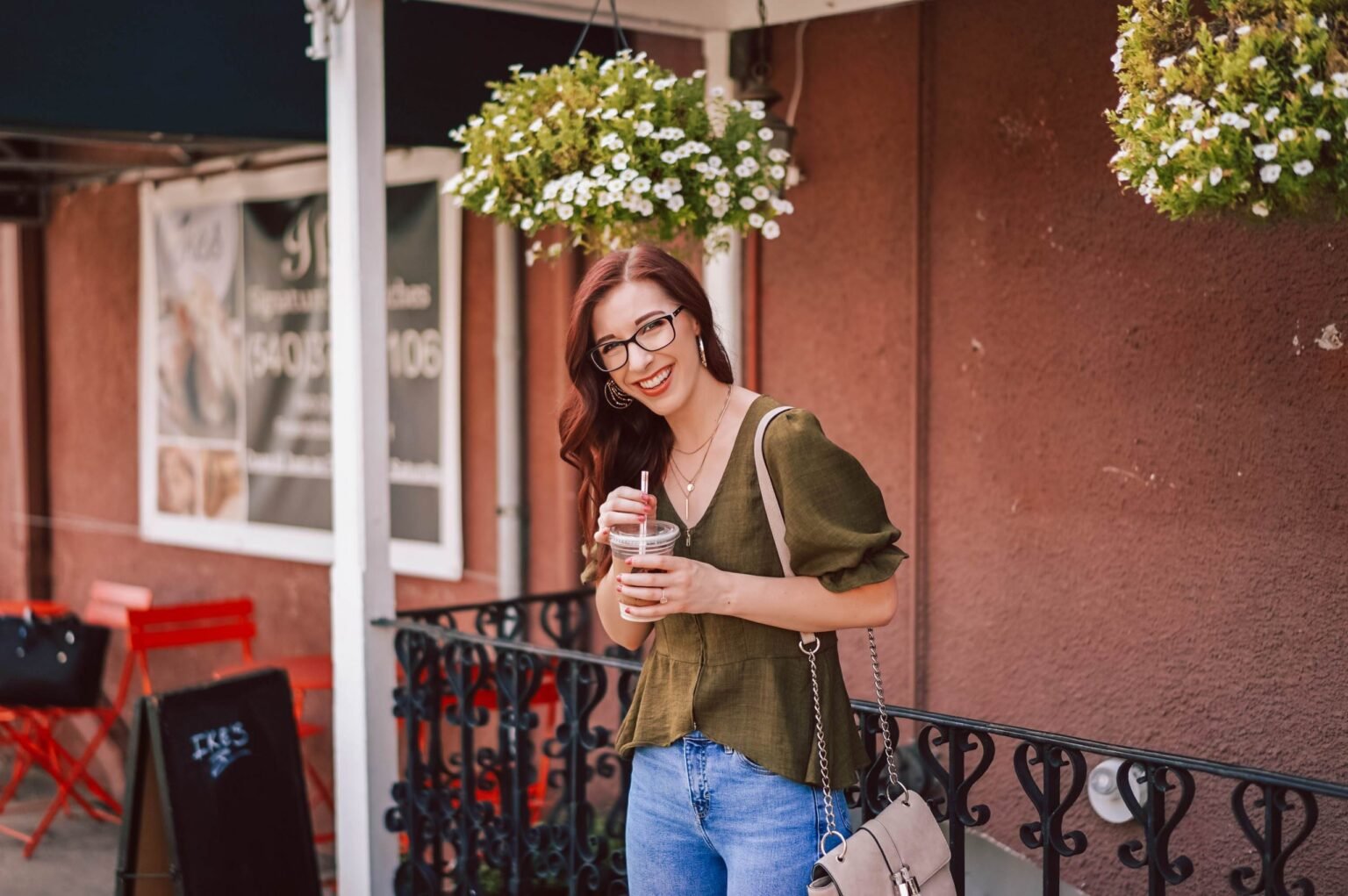 Olive is the queen of autumn neutrals. Time and again, I'm drawn to this classic shade. I'll never quit wearing it, and I'm about to tell you why.
First and foremost, olive falls into both the warm and cool tones, making it the ultimate color to wear on any occasion. Whether you're hoping to style it with comforting browns, or icy grays, it will blend brilliantly. It works on a plethora of skin tones (dare I say all of them?) and highlights just as many hair colors. Personally, I don't think it would even be possible to let an autumn season pass without purchasing something in the color olive!
Funny story: less than a year into dating my fiancé, he told me that he wasn't a big fan of olive. Of course, at the time, I was in that "do all the things to make him like me" phase – and I still scoffed and said, "well, too bad! I love wearing olive!" He laughed and let me know he loved my confidence. Later on in our relationship, he brought to my attention that he'd come to really like when I wore olive. According to him, it looked good with my red hair and brought color to my cheeks (duh – this is why I wear it)! 😉
Outfit Details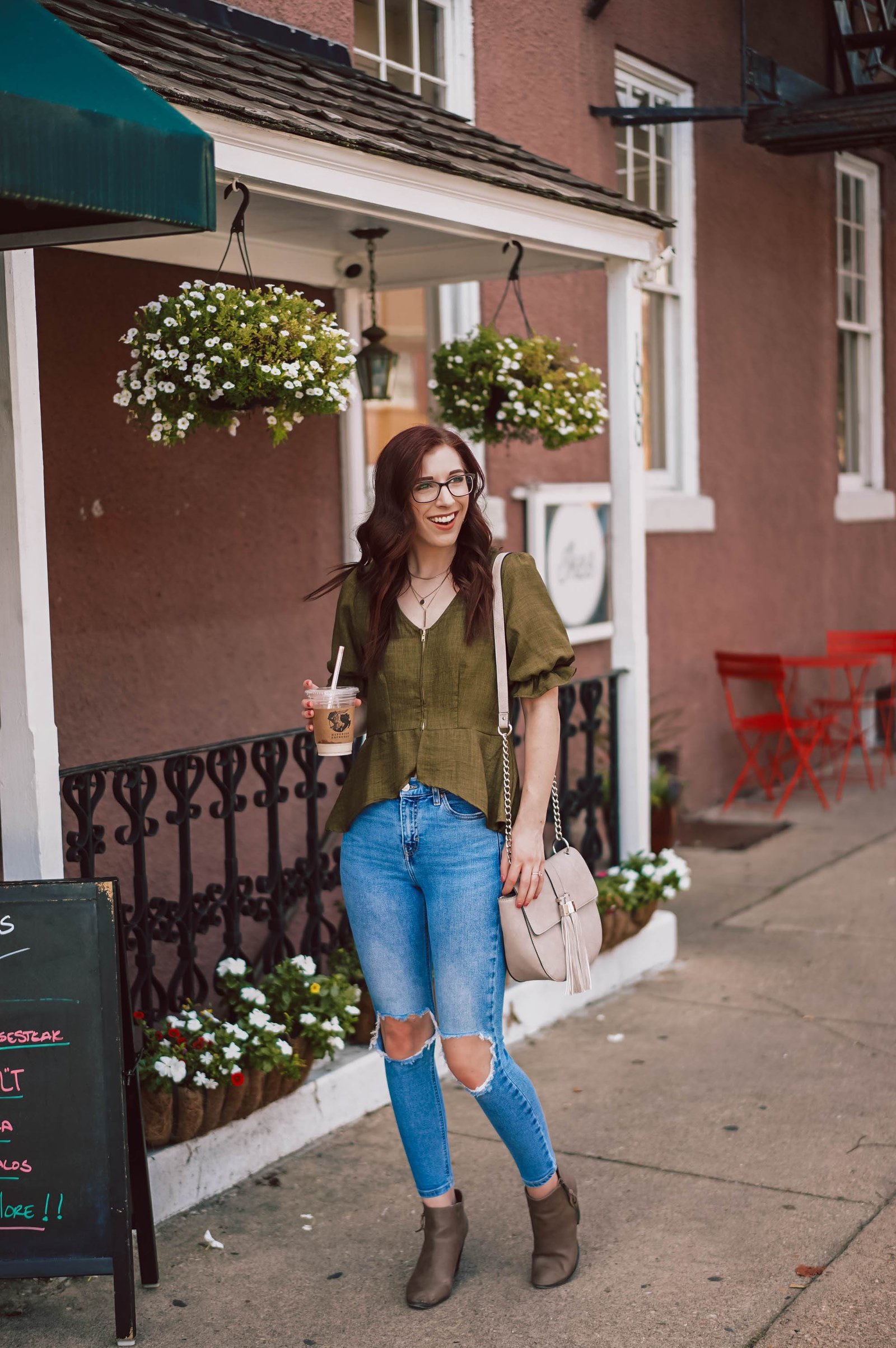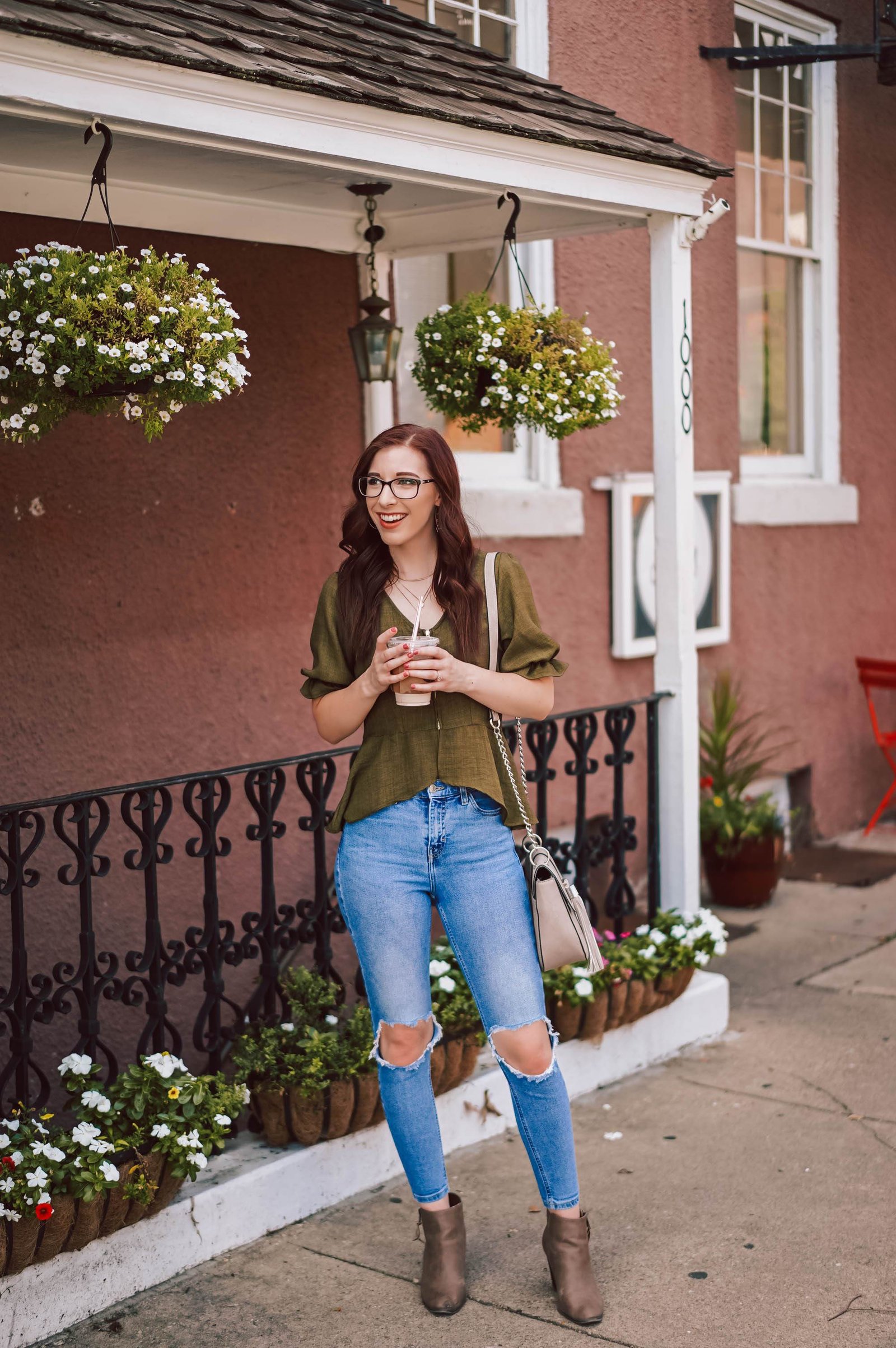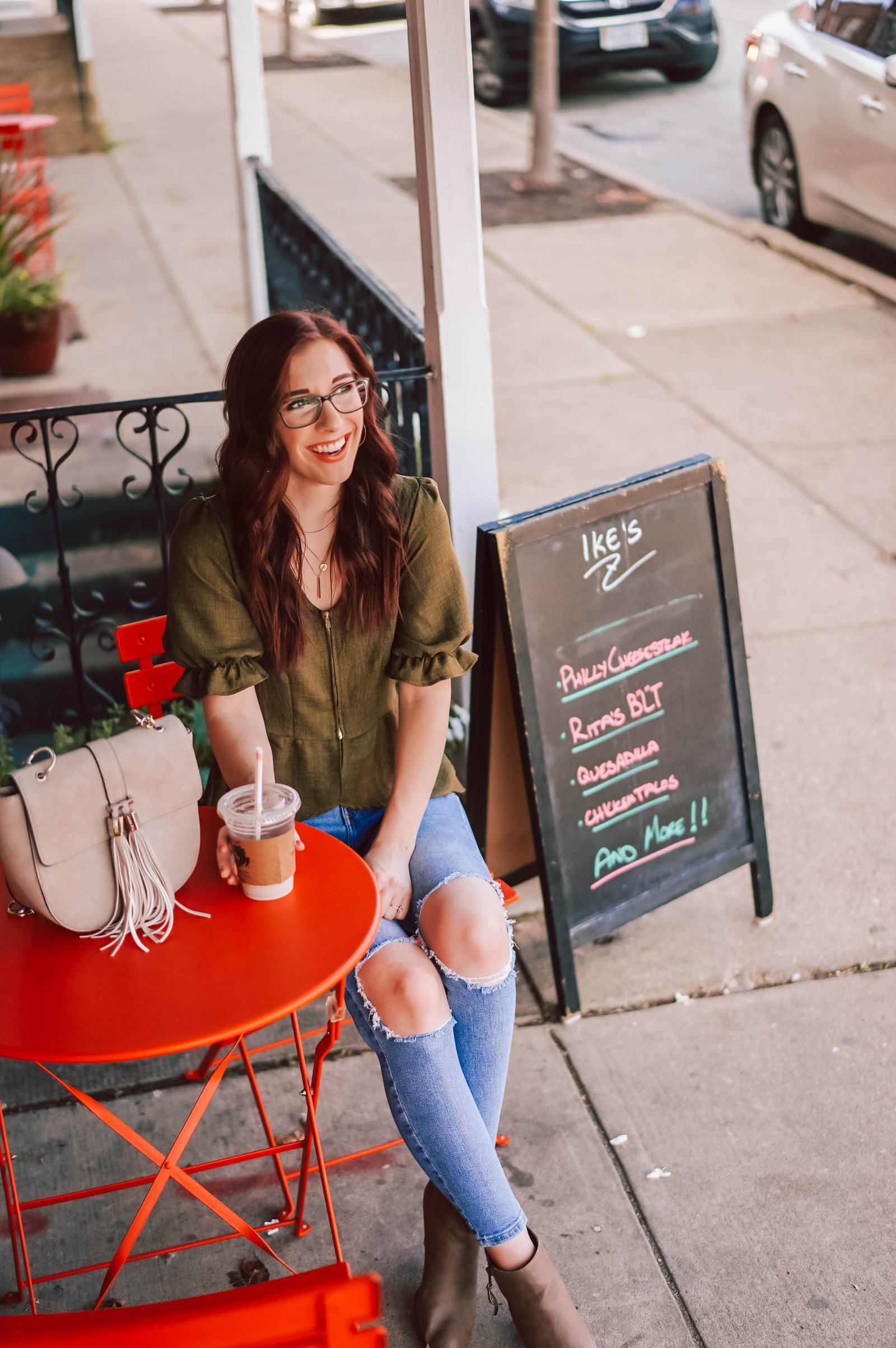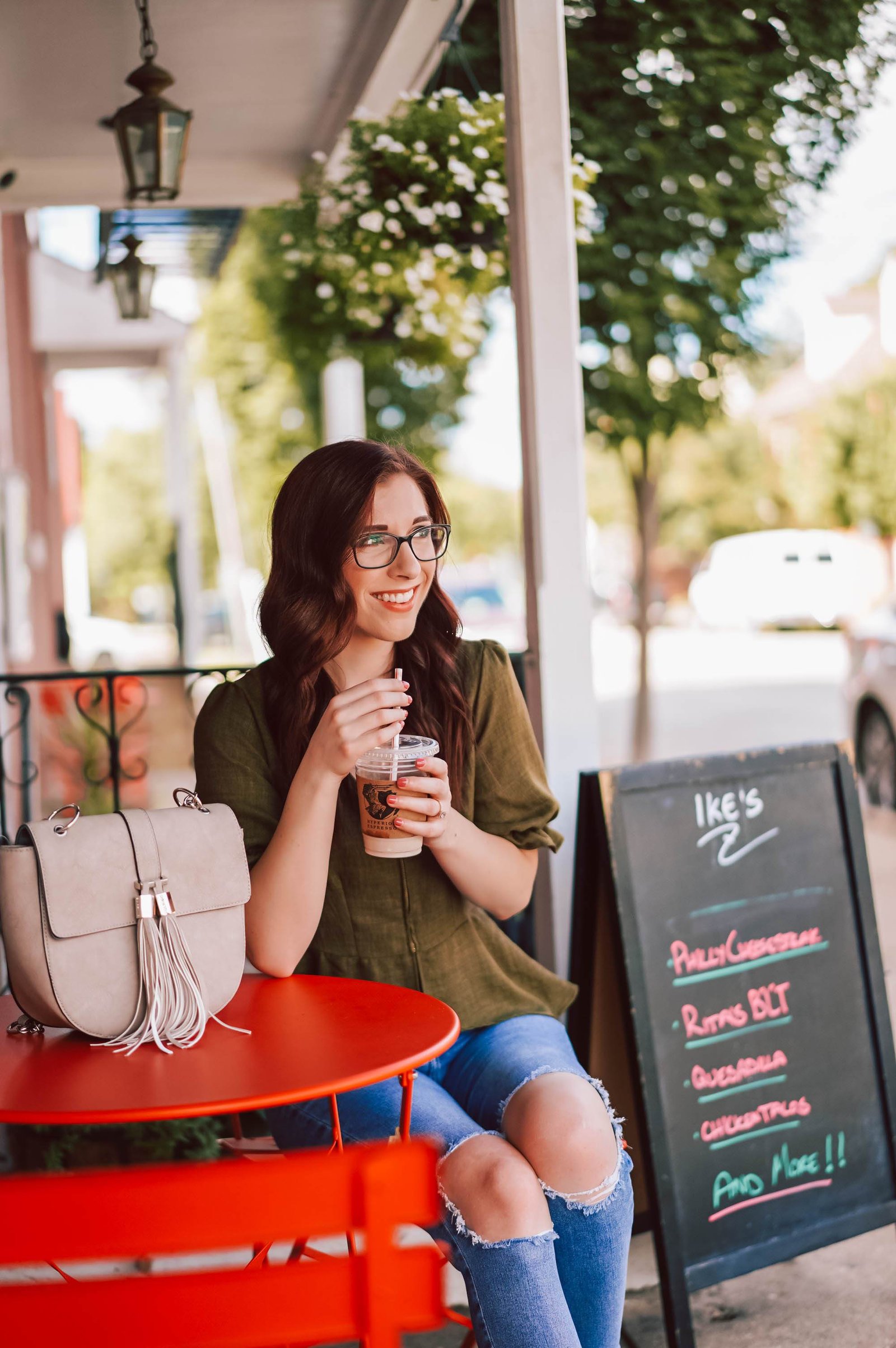 Were you wanting more reasons why I'll never quit olive?
I guess I could stand to give you a few extra points. If you've been reading my blog for any period of time, you're already quite aware of my interest in all things versatile. I've found that olive is such a classic – and classy – color, that most of the clothing I've ever owned in the shade can be worn dressed up or down. Whether you're opting for a cardigan or a camisole, a pair of booties or some stilettos, you'll find that olive can effortlessly transition from day-to-night or anything in between.
Gosh, after all this talk of olive, I'm thinking I may need to add more into my autumn wardrobe aside from just this cute, cropped blouse. Head's up: I received this top from Westmoon LA, and while I'd love to provide a shoppable link for you, they're still working on their online store! I'll keep you updated as I receive further details, so you can get your hands on it too!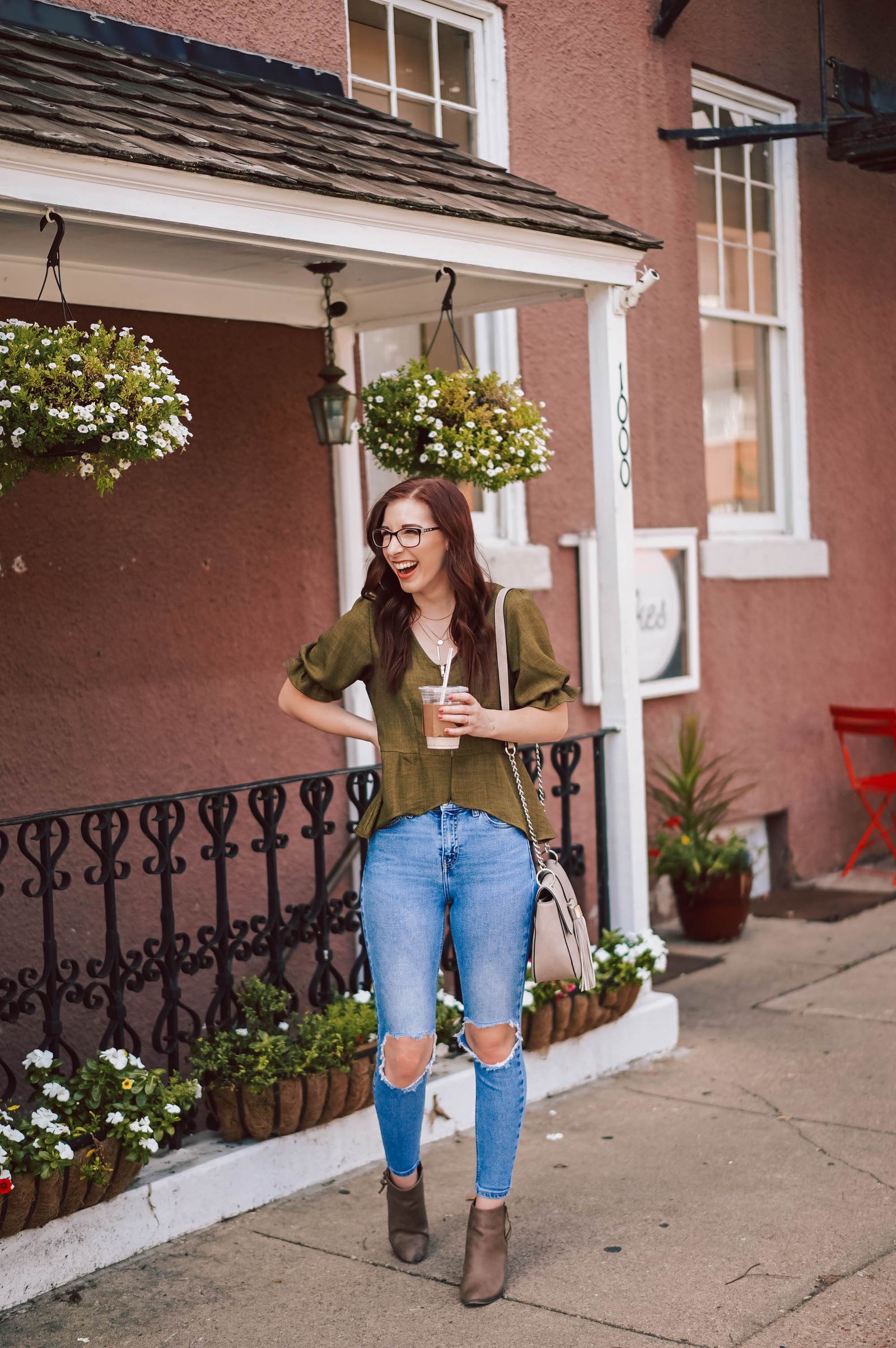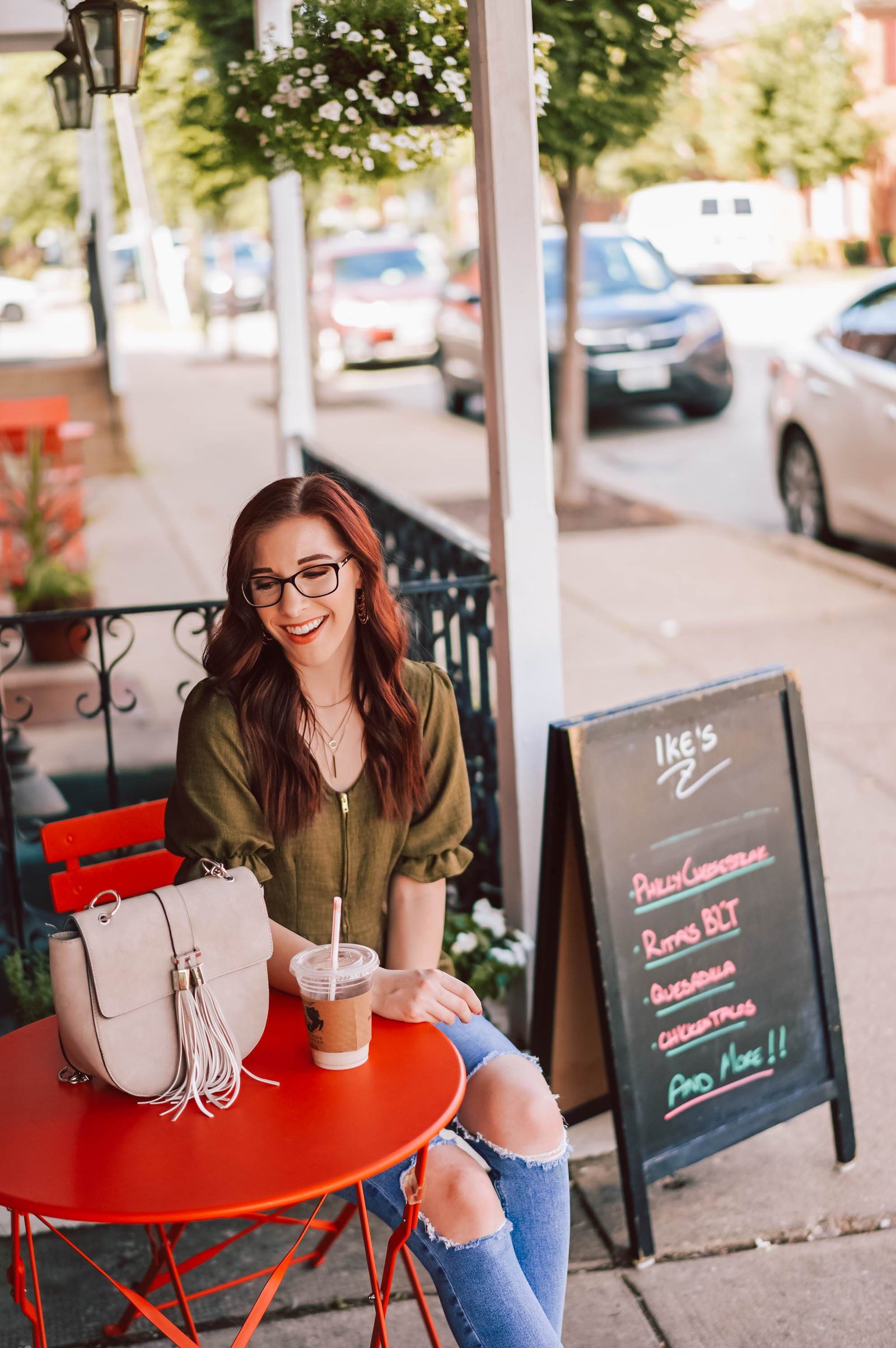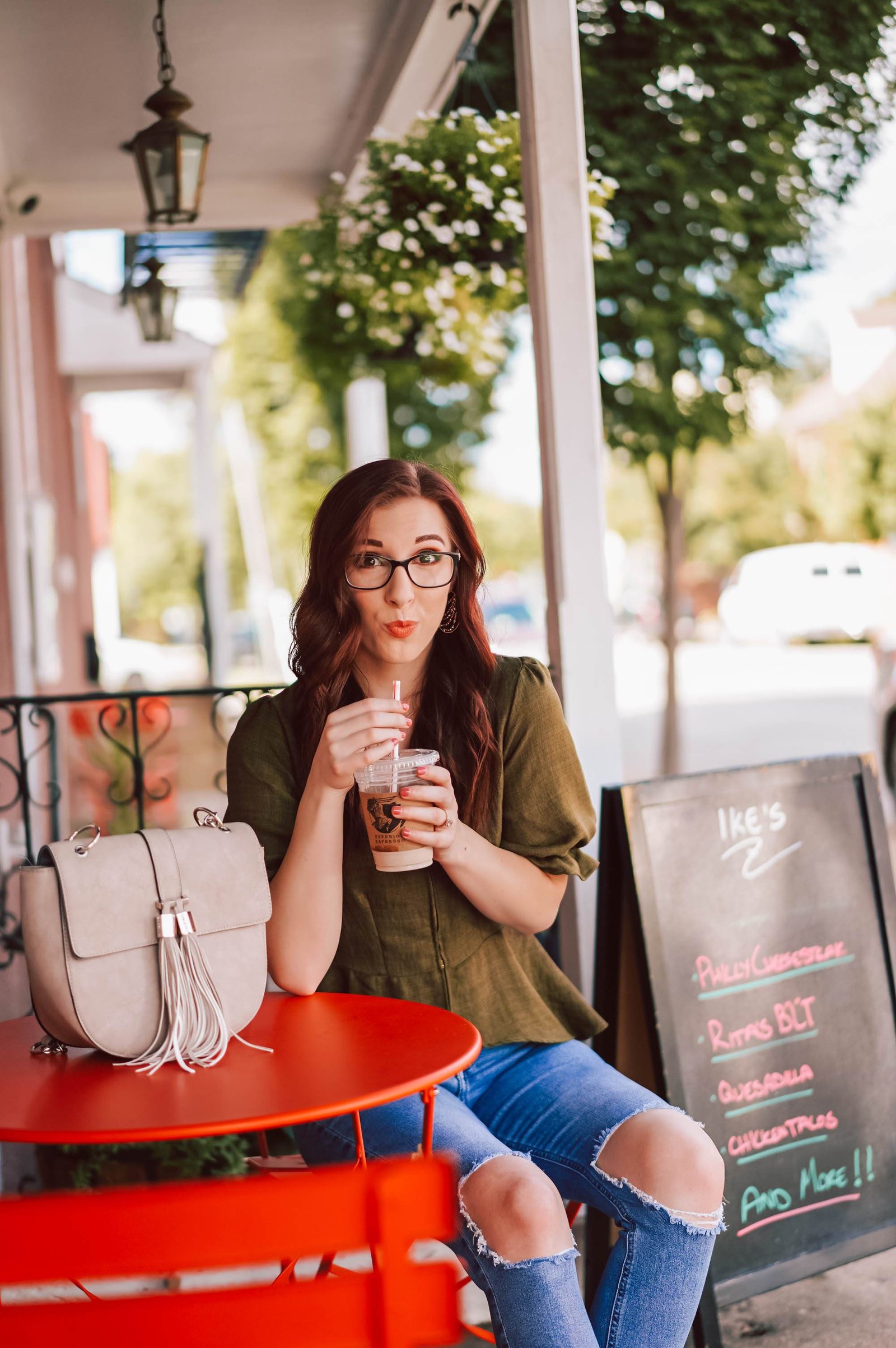 You knew it was coming at some point. Here's the pun: olive ya'll so dang much. Have a good weekend! 😂