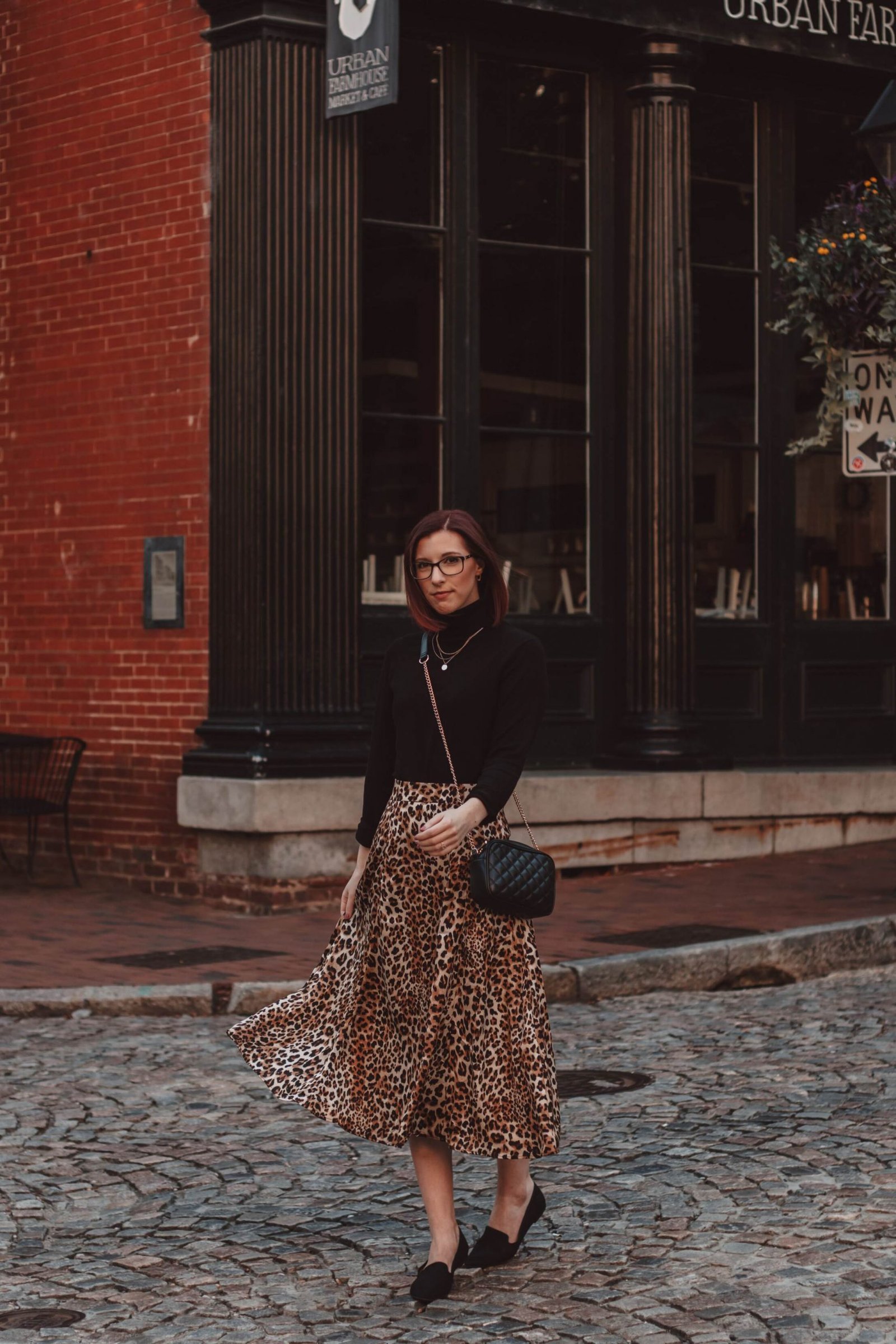 Cheetah print has a reputation for being flirty and fun, but did you know it's equally classy and sophisticated?
During the autumn season, I find myself reaching for more leopard and cheetah prints than at any other time of year. Maybe it's because they're made with darker colors or maybe it's just a fun print – but either way, I love to find opportunities to dress them up!
This cheetah print midi skirt is an excellent item to have because it can be worn in many different ways. While I could easily pair it with a graphic tee, leather jacket, and sneakers – I wanted to show how it would be appropriate for the office or for a nice date night as well!
---
shop the look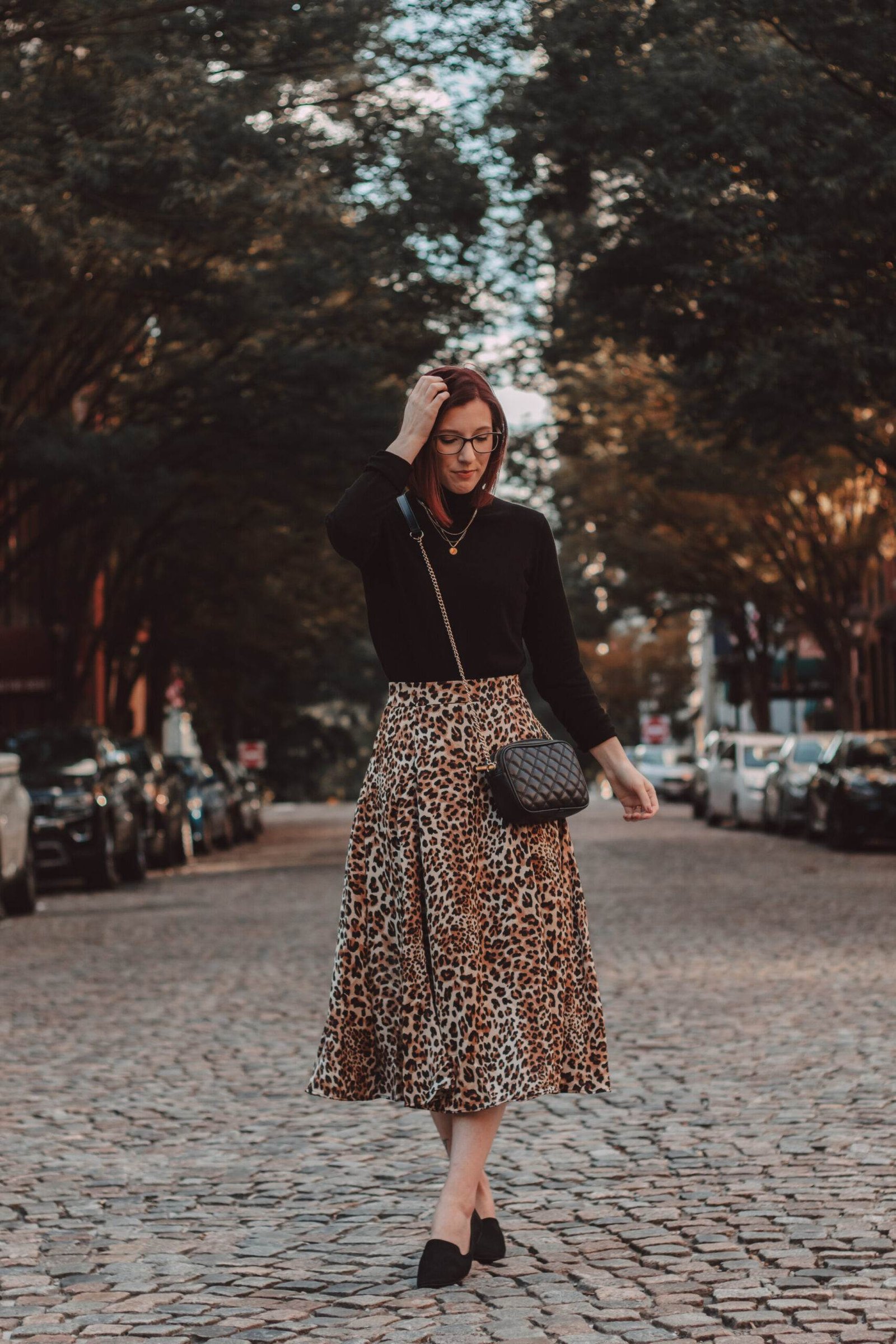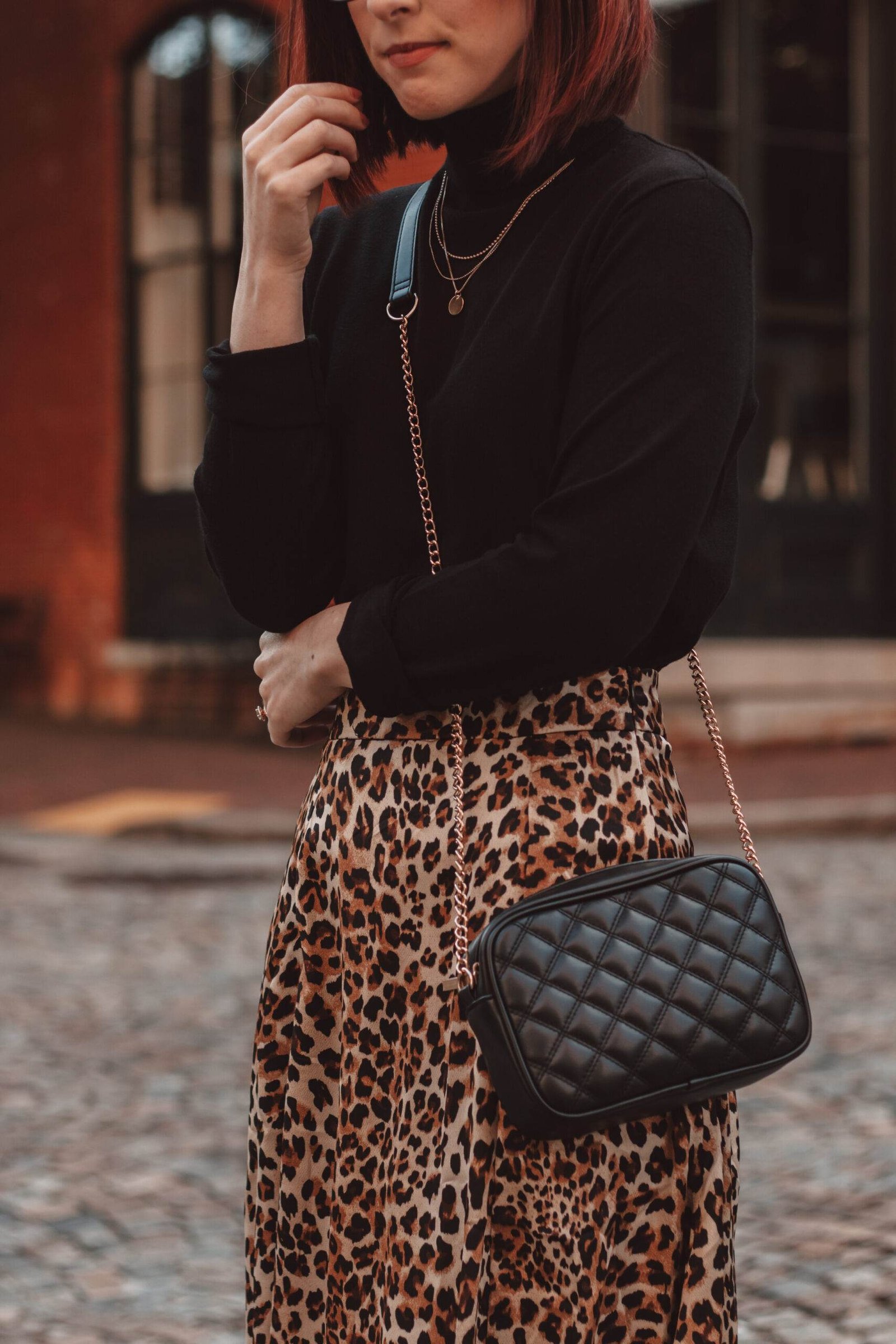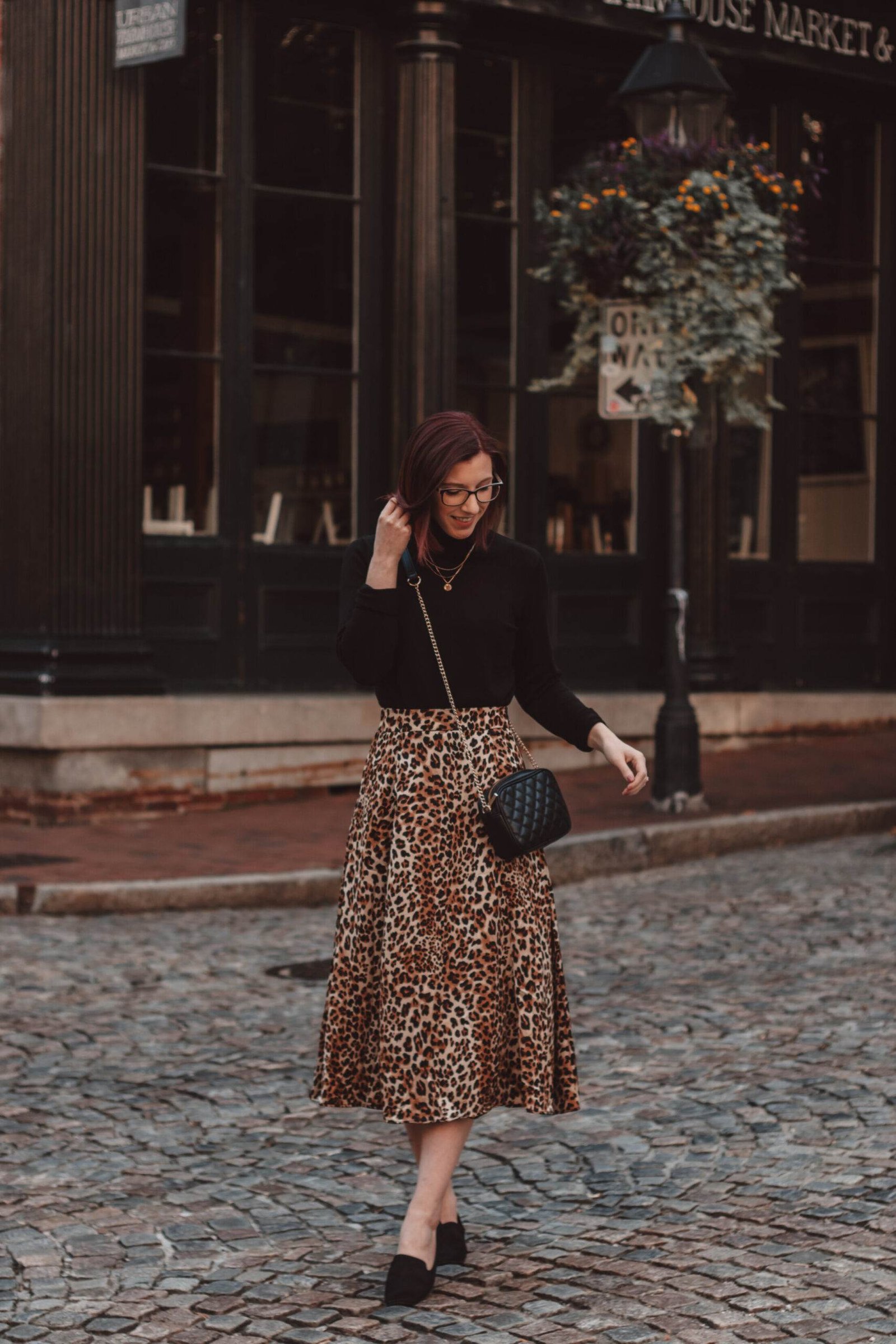 The easiest way to keep cheetah print looking chic is to stay simple.
Pair the wild pattern with tones that are similar or the same. I chose black because it's practically foolproof. I tucked a classic black turtleneck into the skirt and wore a pair of black loafers. This outfit is nothing extraordinary, but it's timeless and comfortable. Since the skirt is calf-length, and I chose close-toed shoes and a higher-neck top, it's totally appropriate for the office. It's also great for a nicer date night. If you're wanting to dress it up even further, swap the flats for a patent pump and you're sure to impress!
If you thought cheetah print couldn't be classy, hopefully, I've changed your mind!
---
related posts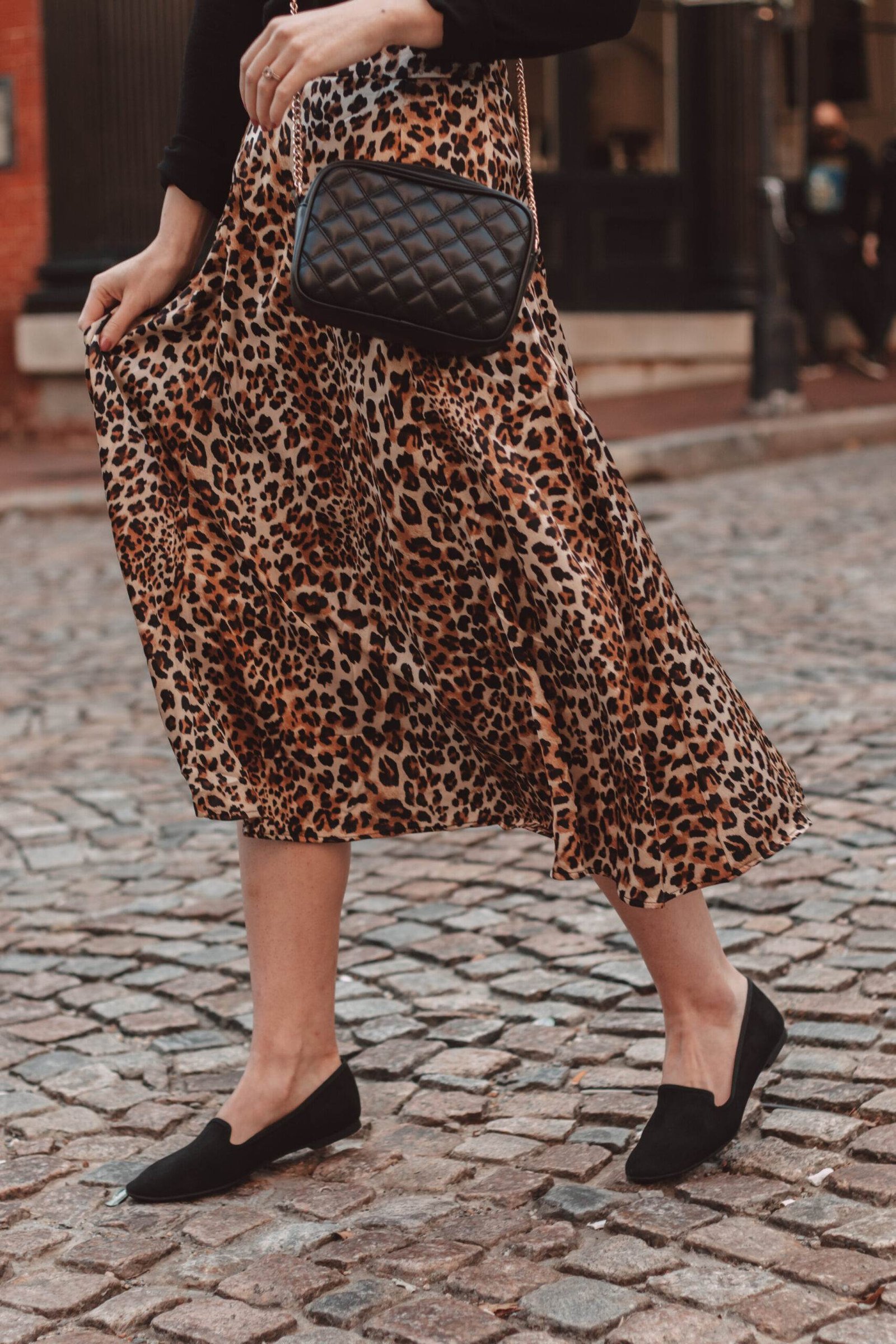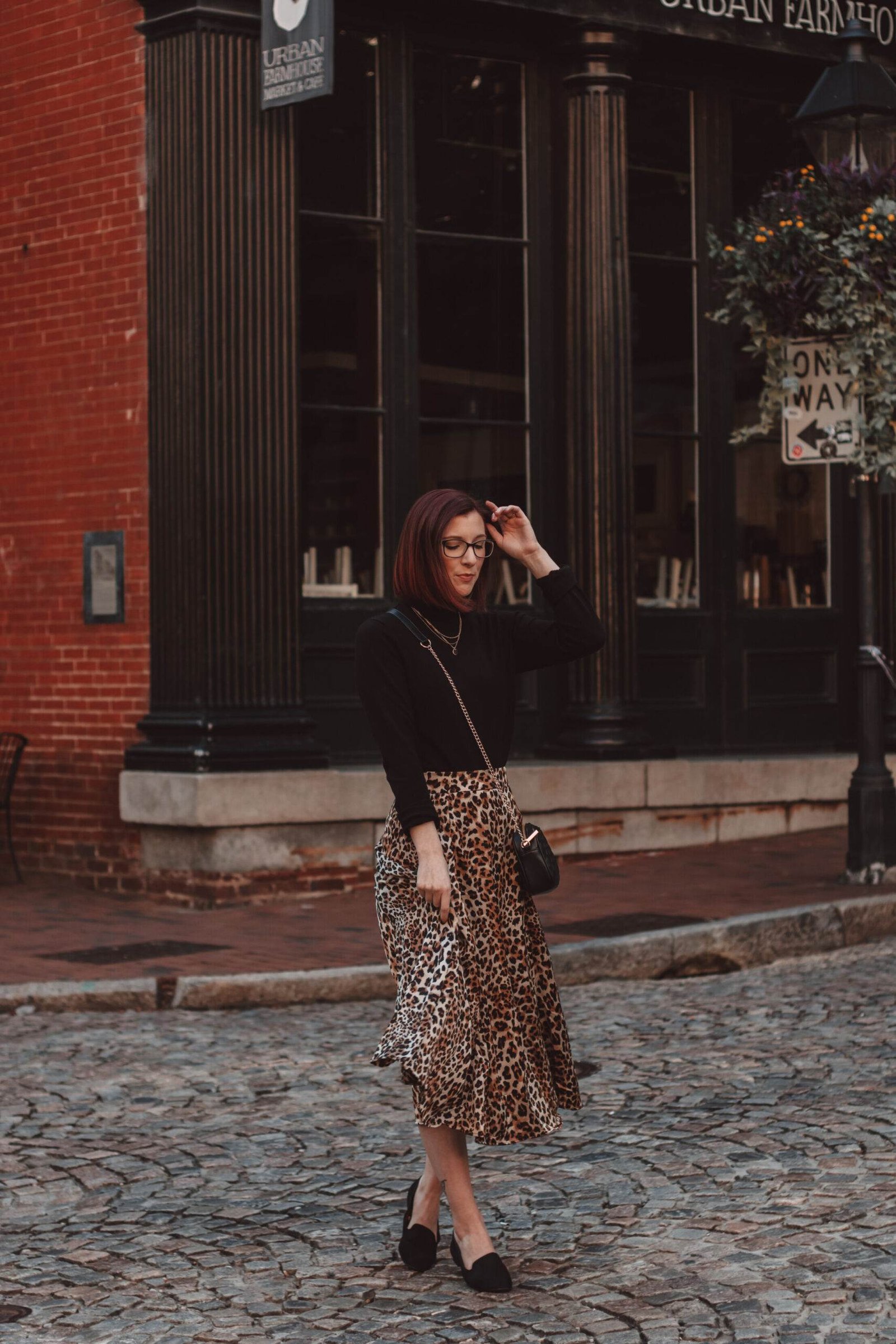 Would you wear this cheetah print midi skirt for fall?
---
pin for later