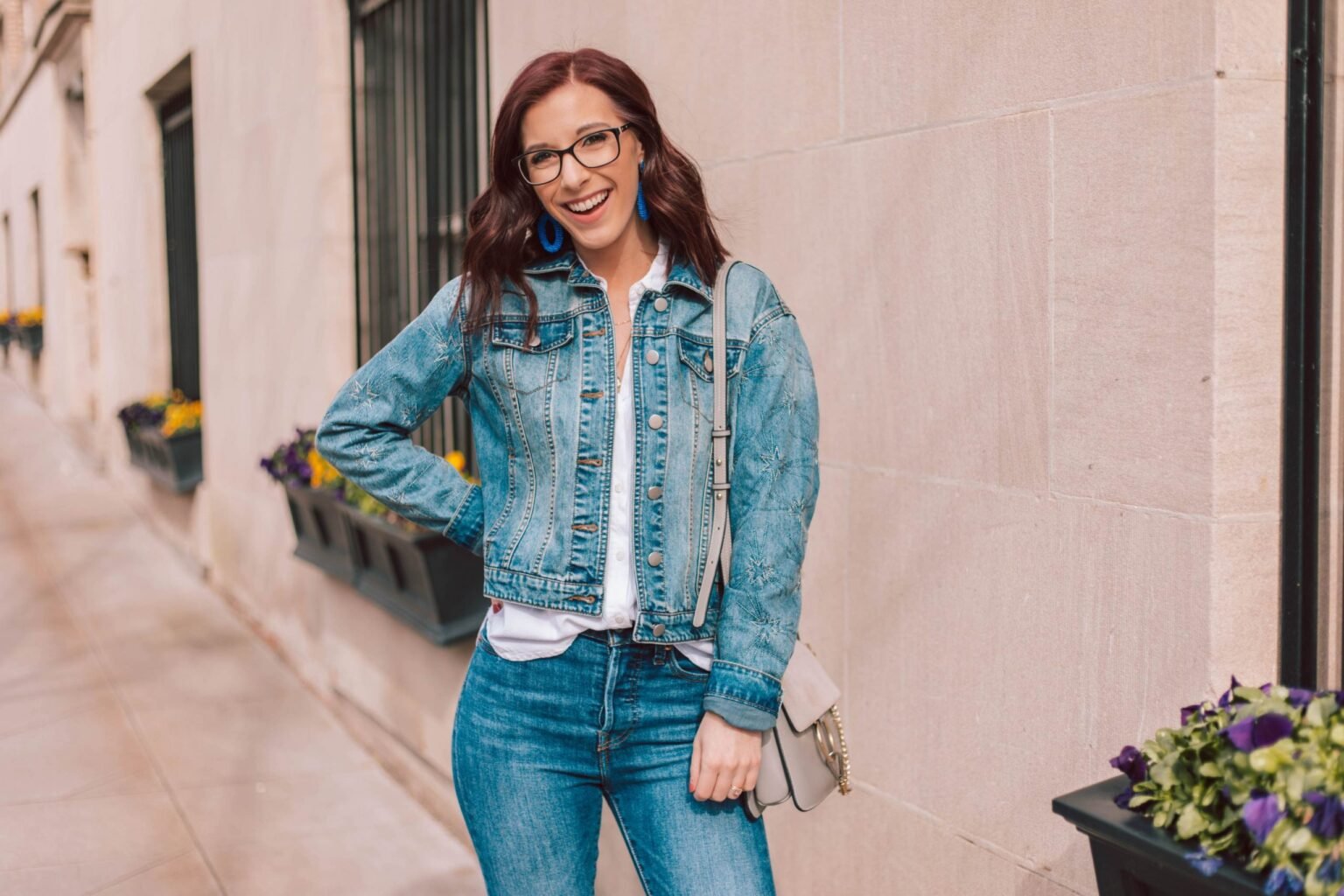 Denim on denim (also known as a "Canadian tuxedo") is such a perfect vibe for spring, and it doesn't have to be overly casual. This look is chic as can be!
I remember being slightly scared to attempt denim on denim. It kinda took me on a trip back to the 90's where Britney and Justin matched in their fully blue ensembles. However, over the years I've found the beauty in this style – especially on days when I'm having a hard time thinking up what to wear. It wasn't a huge surprise when my Instagram followers requested I share this look on the blog.
I believe that the best way to break up an entire outfit full of blue is to mix in another lighter solid color (or non-color, such as the white I chose for this look). This helps keep everything streamlined and simple without making one appear as though they're drowning in an ocean of denim.
---
Outfit Details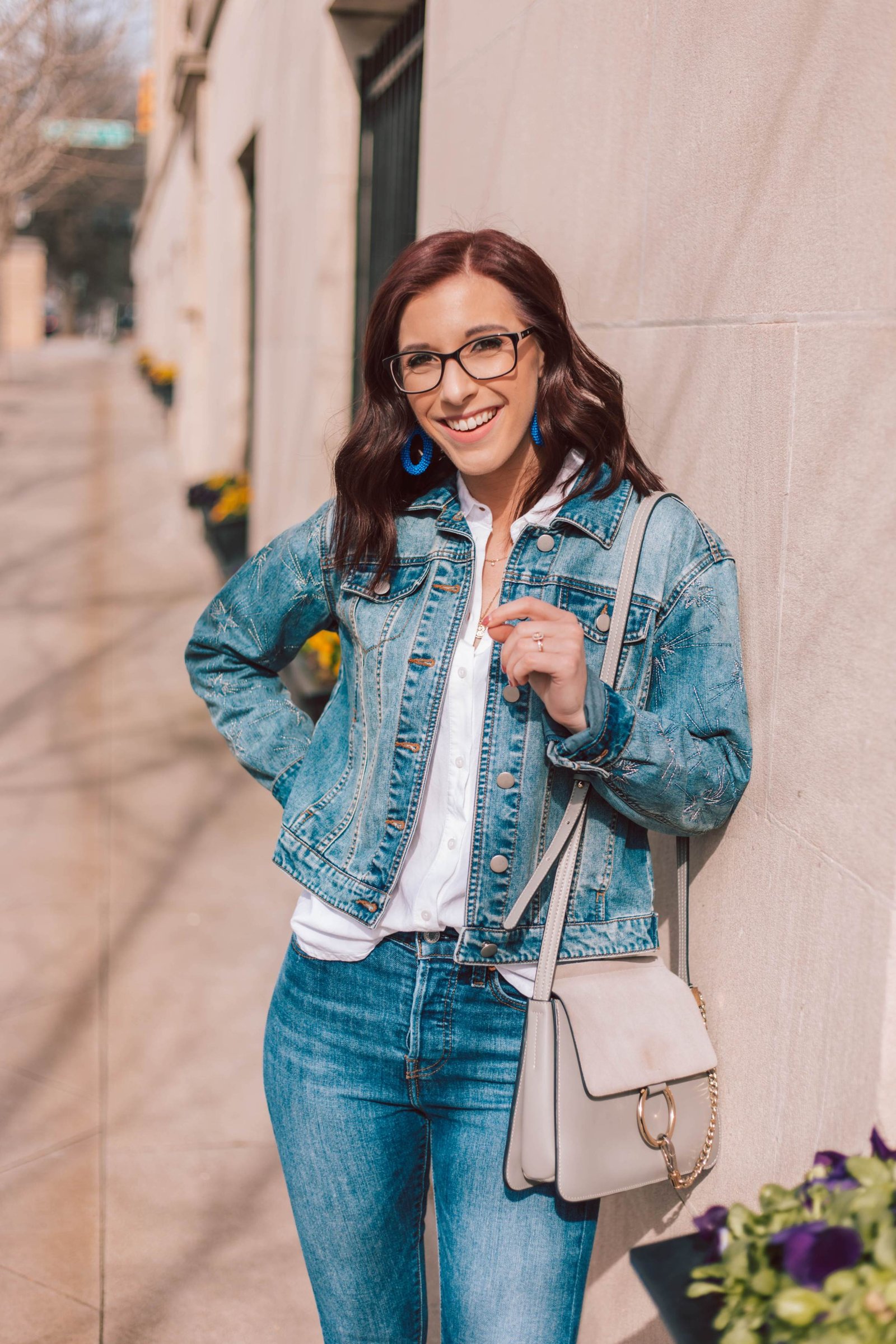 You'll notice that for my denim on denim outfit, I chose multiple shades of blue.
All the blue in this look – even as minuscule as my statement earrings – are in varying tones. My jacket is a lighter wash, my pants a darker wash, and my earrings are cobalt. By adding in the white blouse, the white booties, and the gray bag, I made the entire outfit sassy and fun, but also 100% chic. It has dimension and plays with different elements of texture, from denim to suede to viscose and more. It's a winning combo that can be worn from work (if your work is more on the casual side) to play. From church to brunch – and beyond!
This is a fantastic transitional outfit as we move from winter into spring. I'm thrilled that spring is around the corner (though I'm not looking forward to the allergies), but sometimes it can be tricky to figure out what to wear when the weather starts out in the 50's and moves into the 80's by midday. With a layered look like this, you can begin with the jacket, then leave it later on or add another coat over top if you need any additional warmth. Playing with denim on denim can be so fun!
---
Related Posts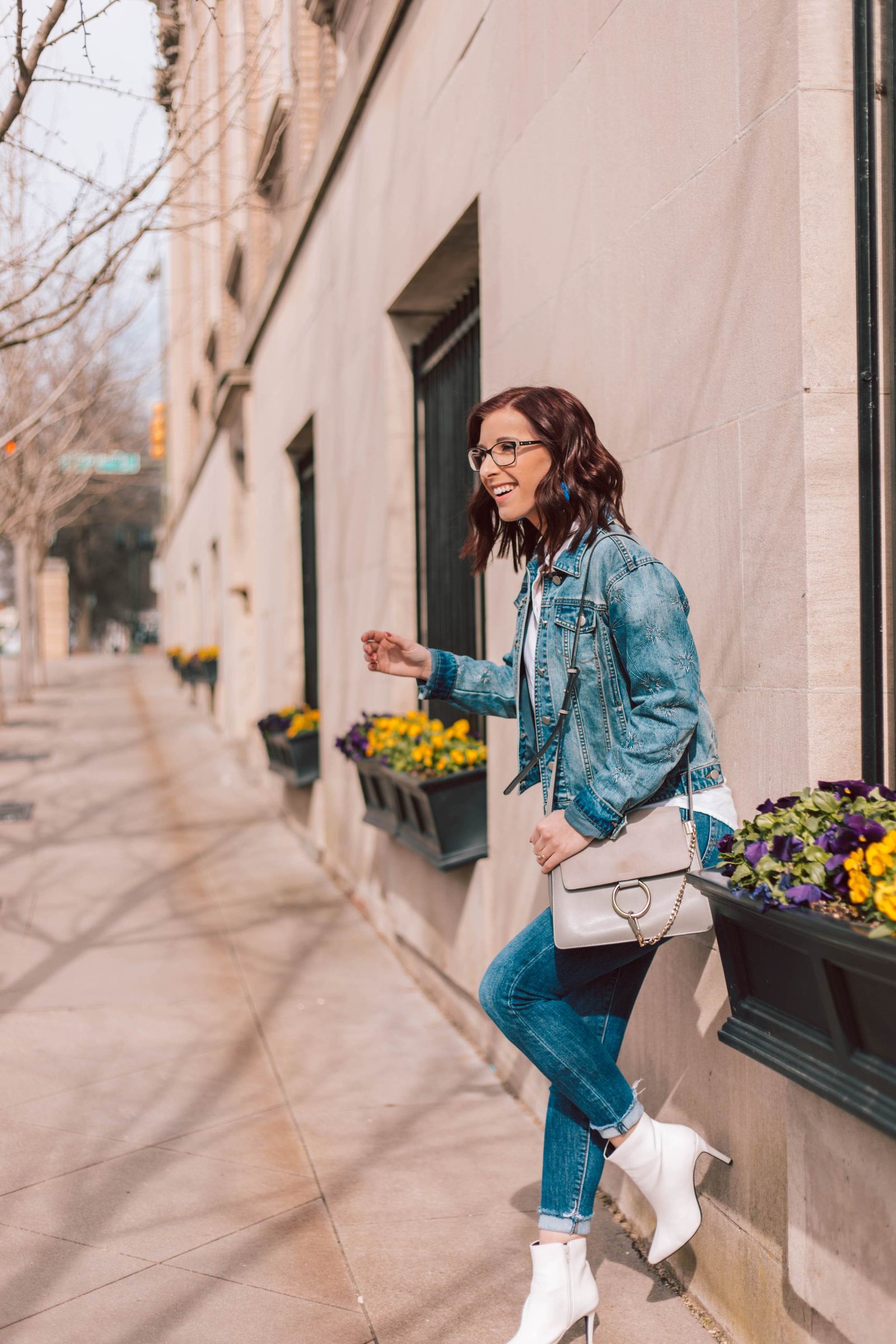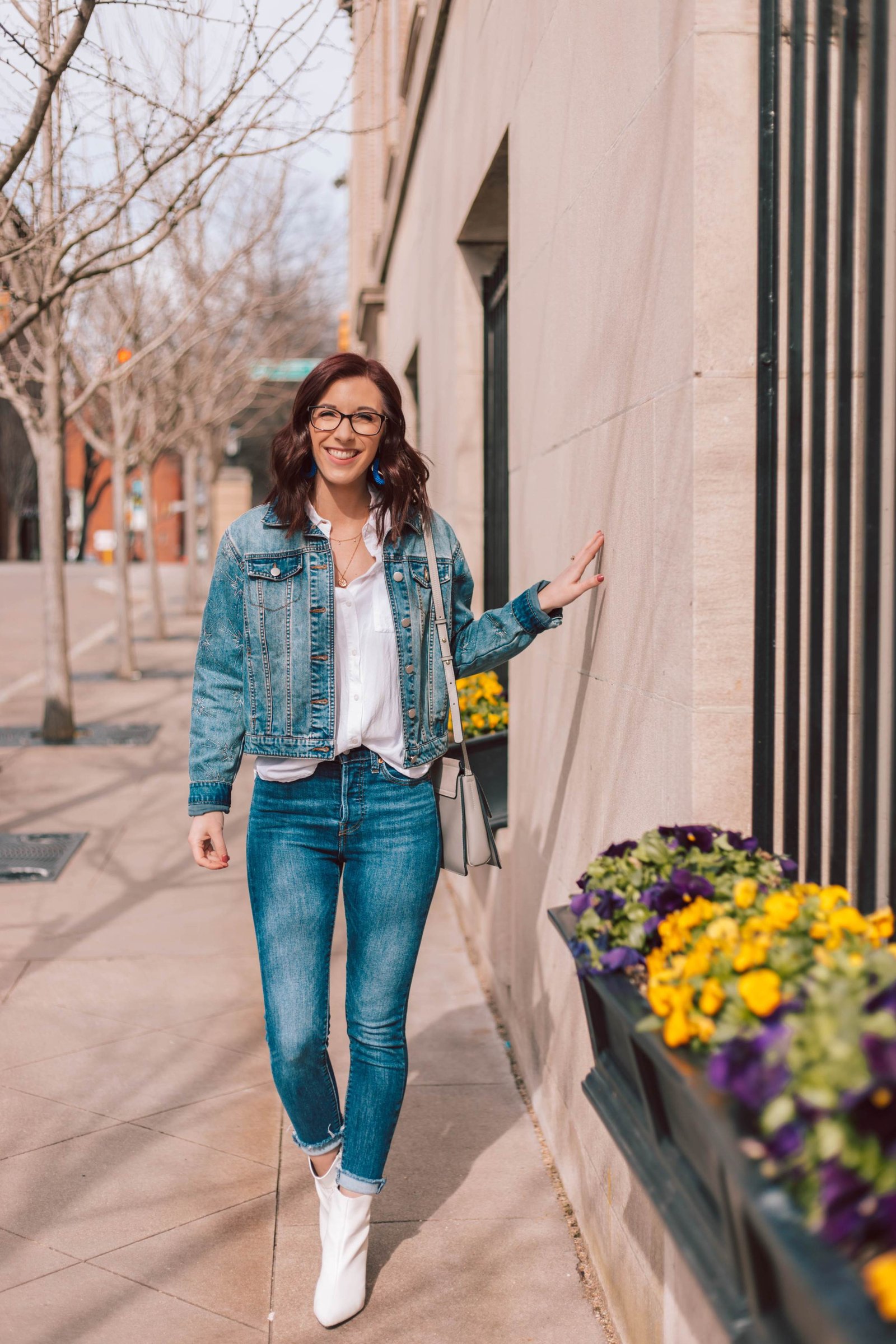 Would you rock this denim on denim look for spring?