Alohamora! I'm unlocking all the secrets to the DIY Harry Potter party I hosted for my 25th birthday.
Better late than never, right? I know this post has taken a couple of weeks to make it to the blog, but I'm pretty dang sure it'll be worth your while to scroll through – especially if you're a Potterhead! My Hufflepuff self decided that I wanted to celebrate my quarter-century birthday by feeling like a kid. So I took to Pinterest for all the DIY Harry Potter party ideas I could get my hands on. Don't worry, I'll be linking all the articles that helped make this party possible. I'm also sharing my FREE butterbeer recipe (keep reading) with you as well, because … well … I'm just that nice.
Originally I had ideas in mind for games and activities, but Harry Potter and the Goblet of Fire was playing when guests arrived, and by the time everyone left later on that night, we'd sat through both that and Harry Potter and the Order of the Phoenix. People love to hate on Umbridge, I tell you what. 😂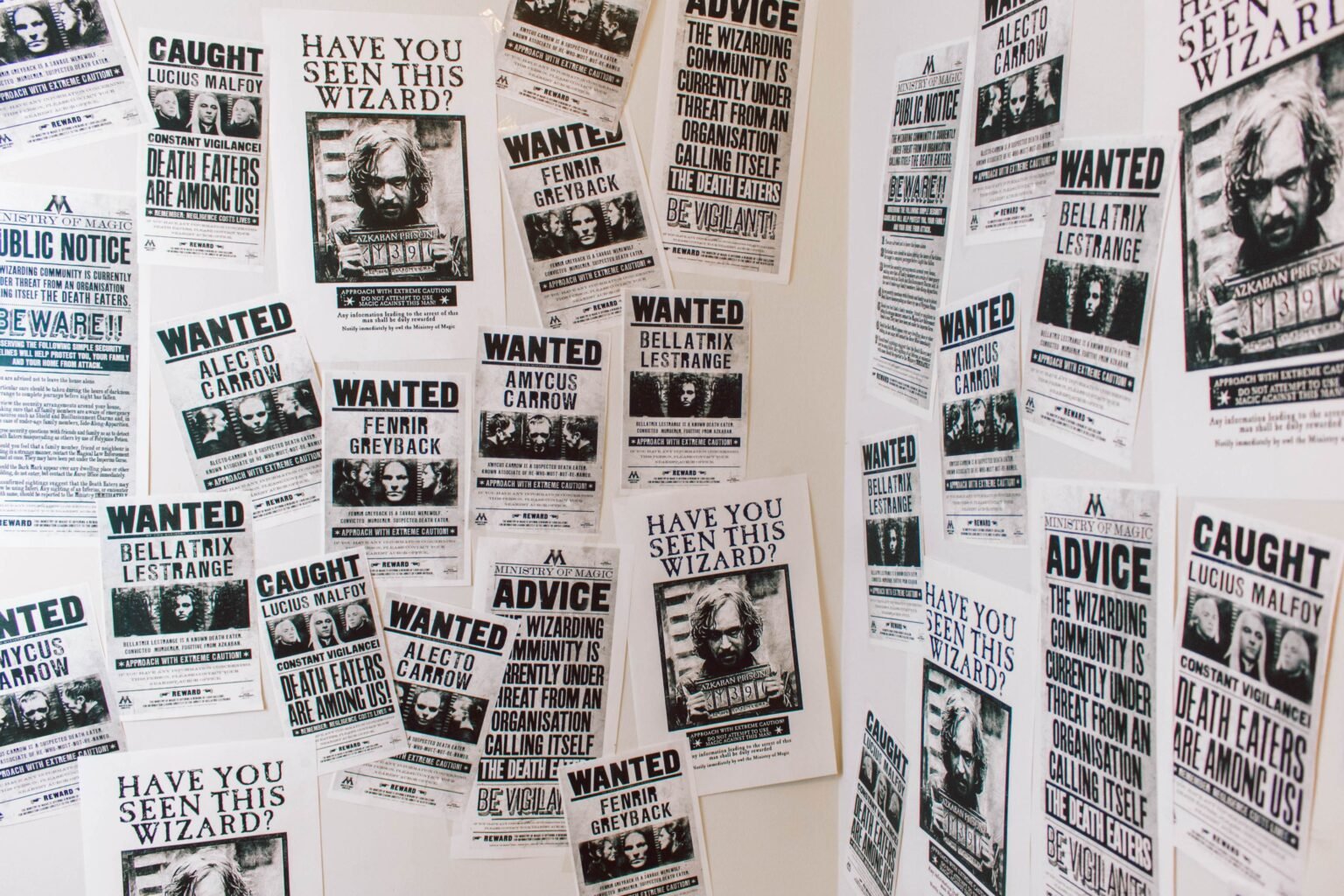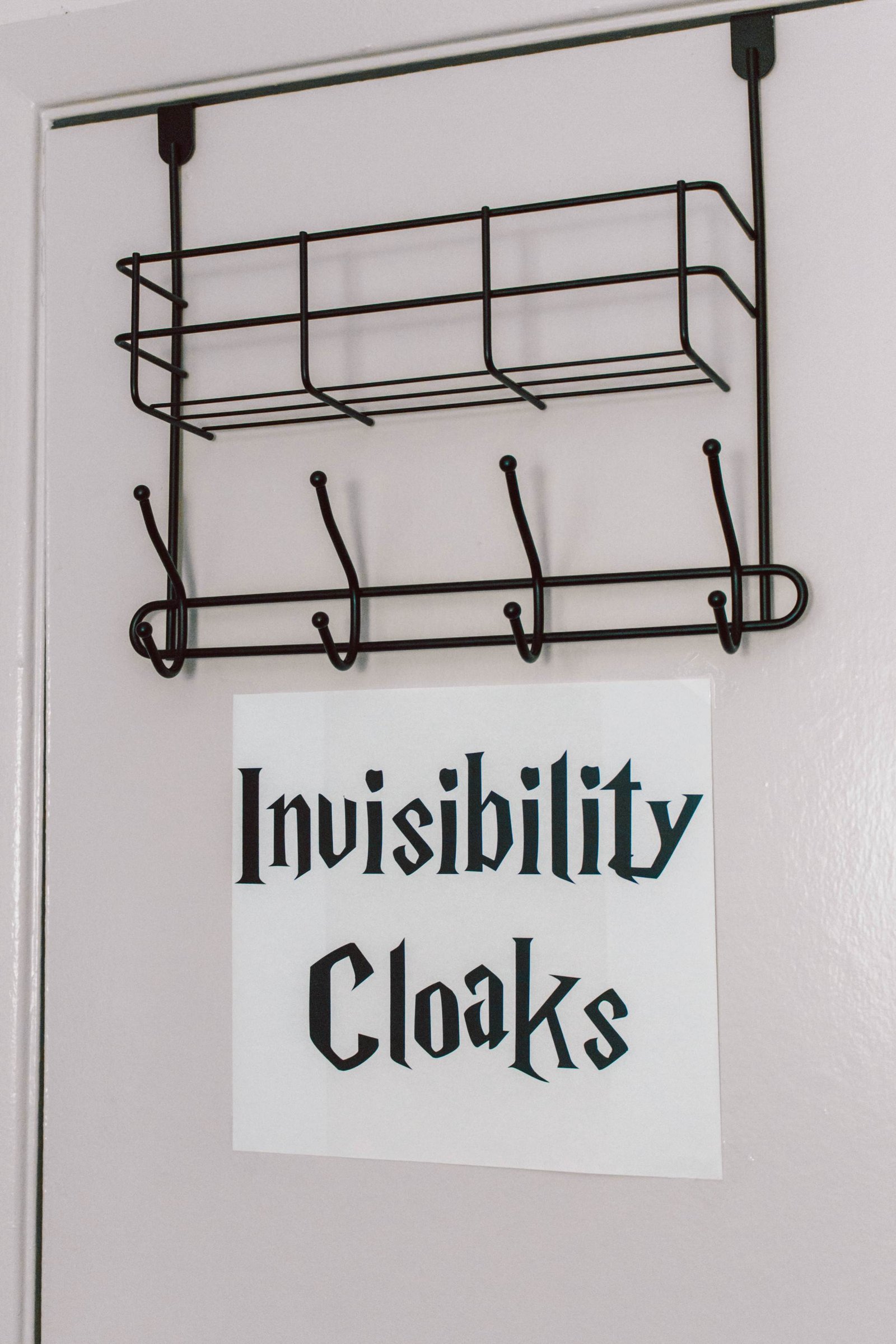 My guests walked through their very own Platform 9 3/4 to get to our living room (this backdrop was 30ft long, so we just cut it to fit our doorway). Following their walk through the platform, they hung their coats along with the Invisibility Cloaks. I downloaded the "Harry P" font, typed it up on a Keynote PDF, and printed this out myself, but I was inspired by this photo.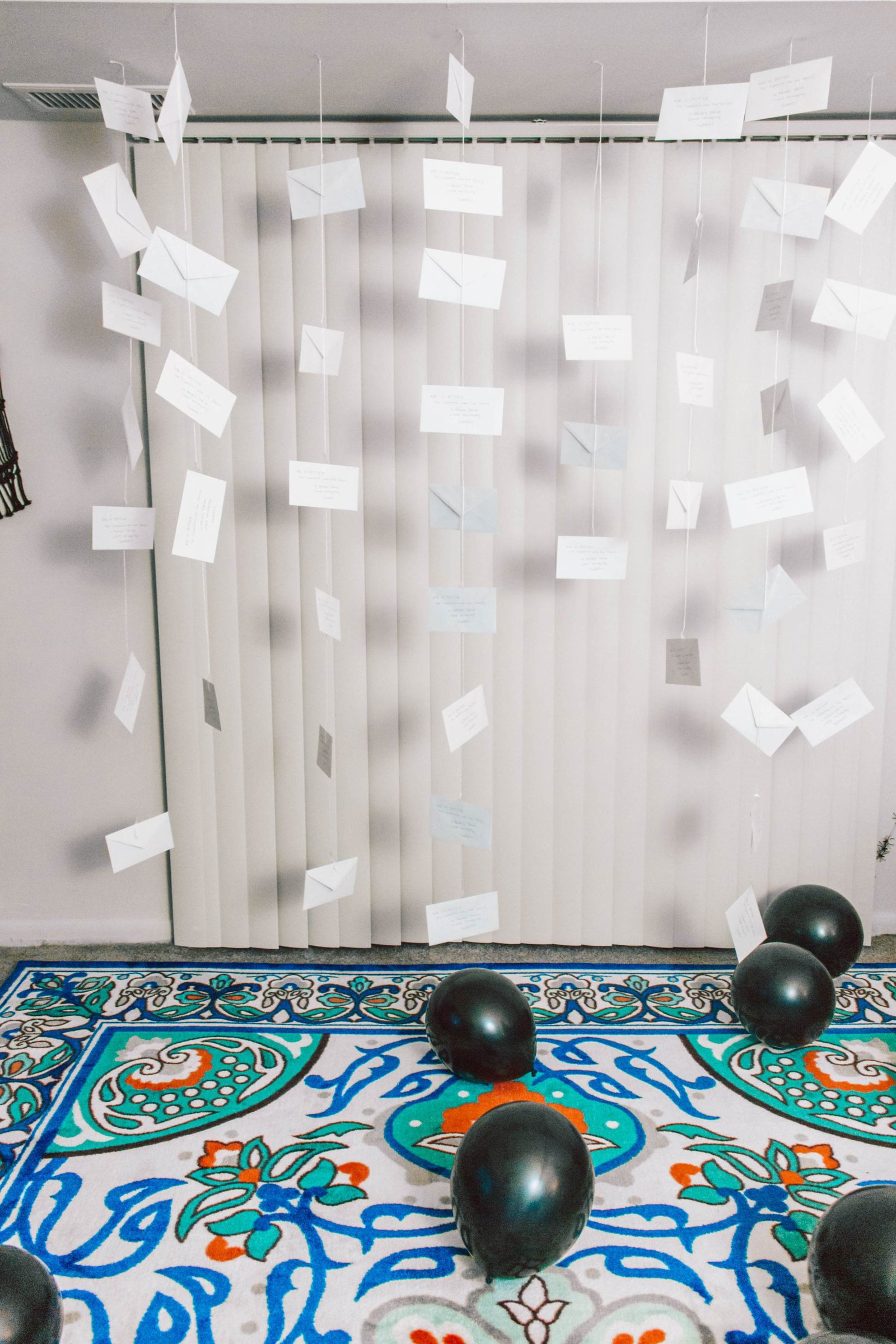 On the wall directly across from 9 3/4 were some flying Hogwarts letters directed to Mr. Potter himself. This was a pretty time-consuming DIY, as I hand-addressed 50 envelopes in the same lettering. However, you could just print them out onto envelopes, or print them and fold them into envelope shapes to save yourself the trouble of a seriously cramped hand. I got this idea from this photo.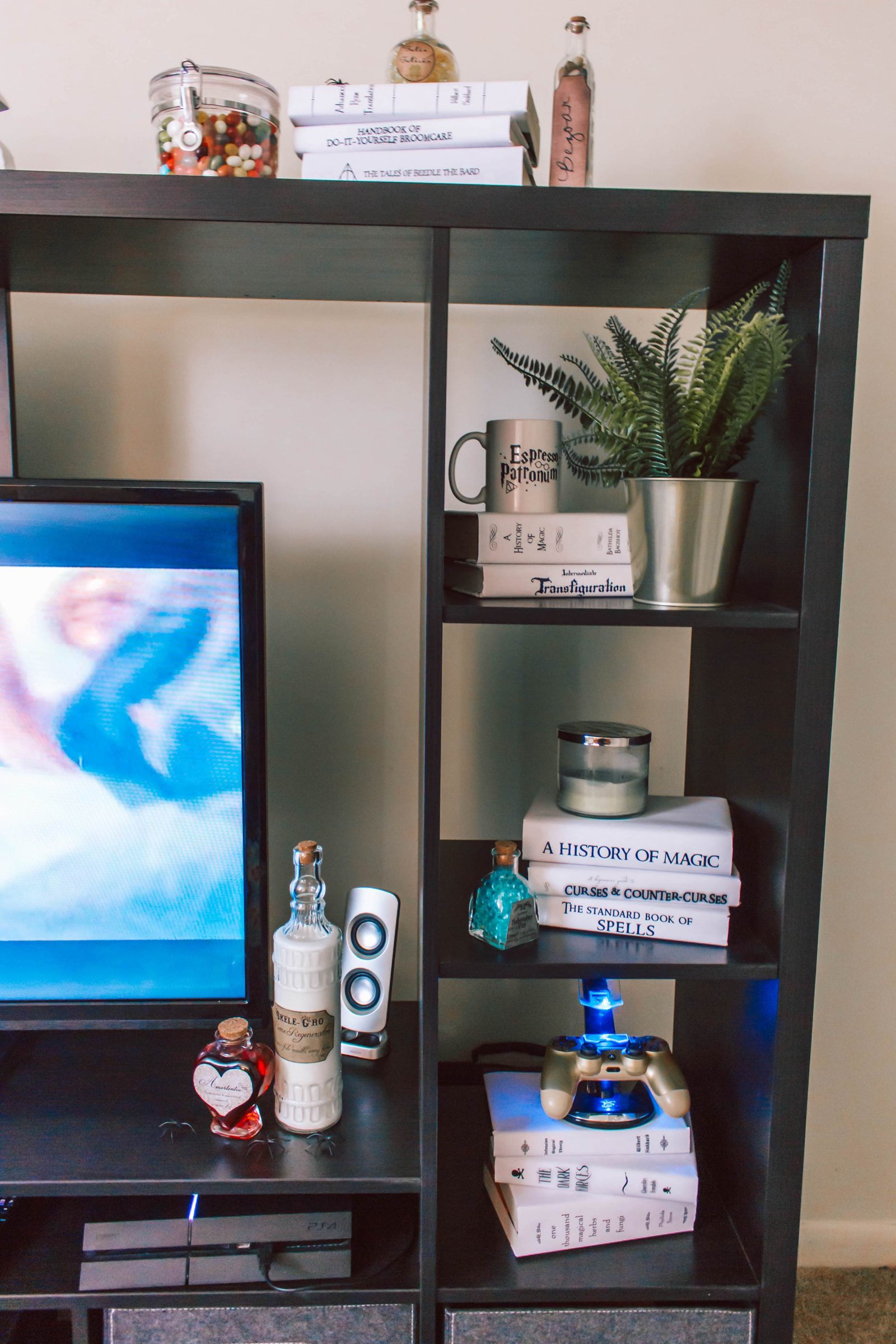 Some of the coolest decorations were the Wizard Educational Books and the Potions I DIY'd. I wrapped 14 of my biggest books with these covers I found on Paper Trail Design. They really looked amazing. The potions were all put together in bottles from the dollar store, Michael's, and Target's dollar spot. I filled them with miscellaneous liquids and artifacts such as orange juice, milk, shredded paper, pebbles, coffee grinds, and more. Then I labeled them with these fun potion labels from Over The Big Moon.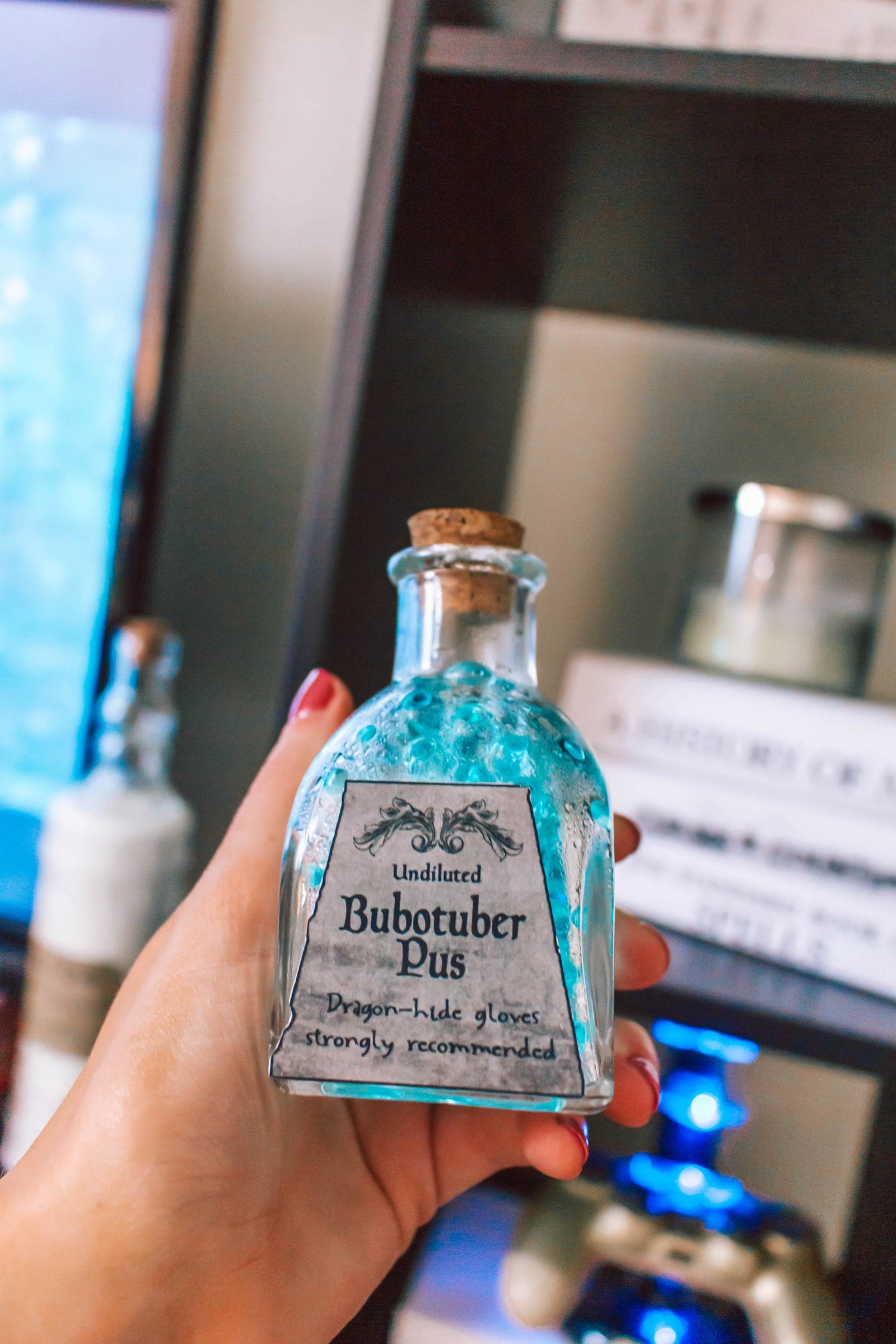 I wanted to make this party as geeky as possible, so everything from the snacks and drinks to the decorations and even the music was Harry Potter-themed.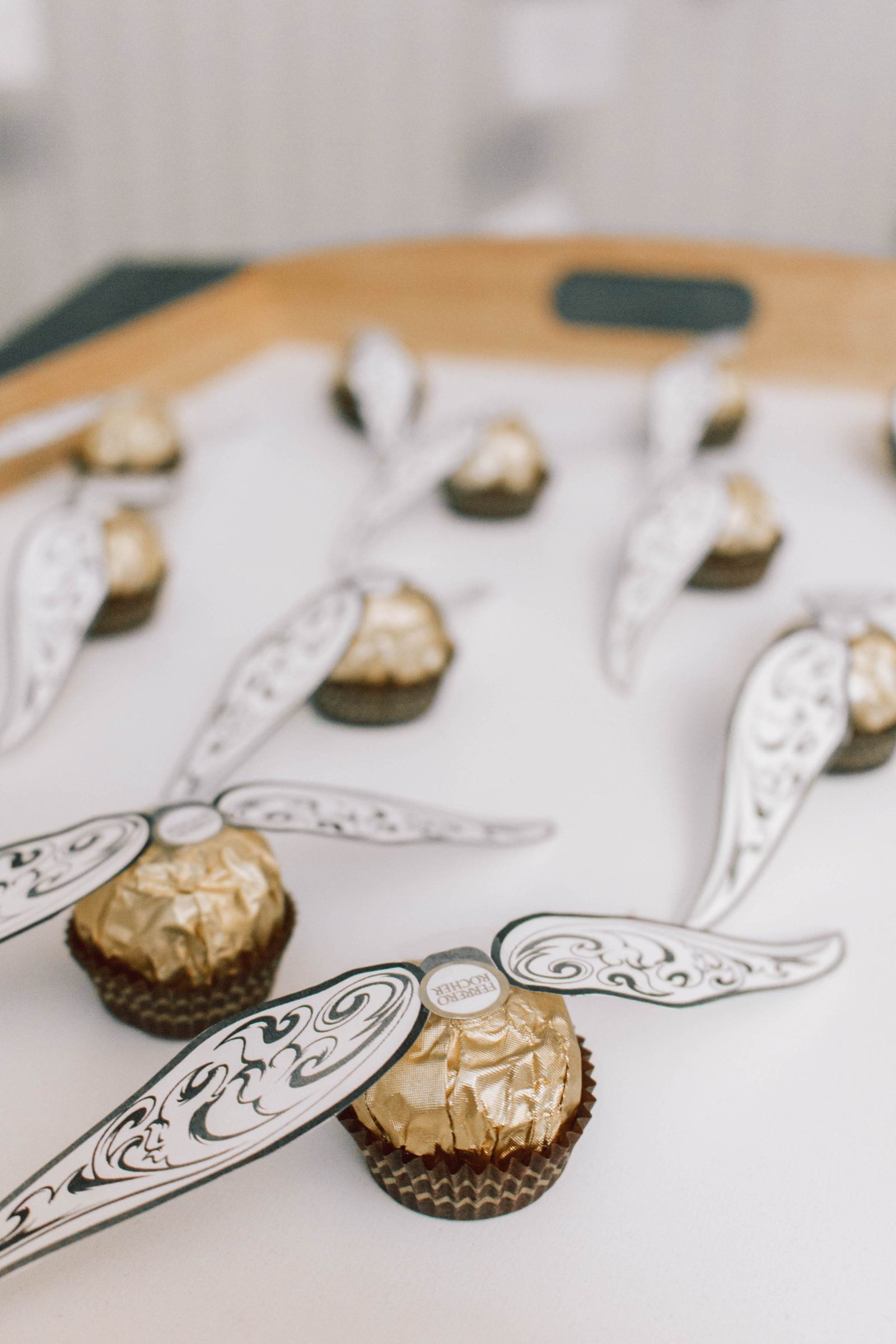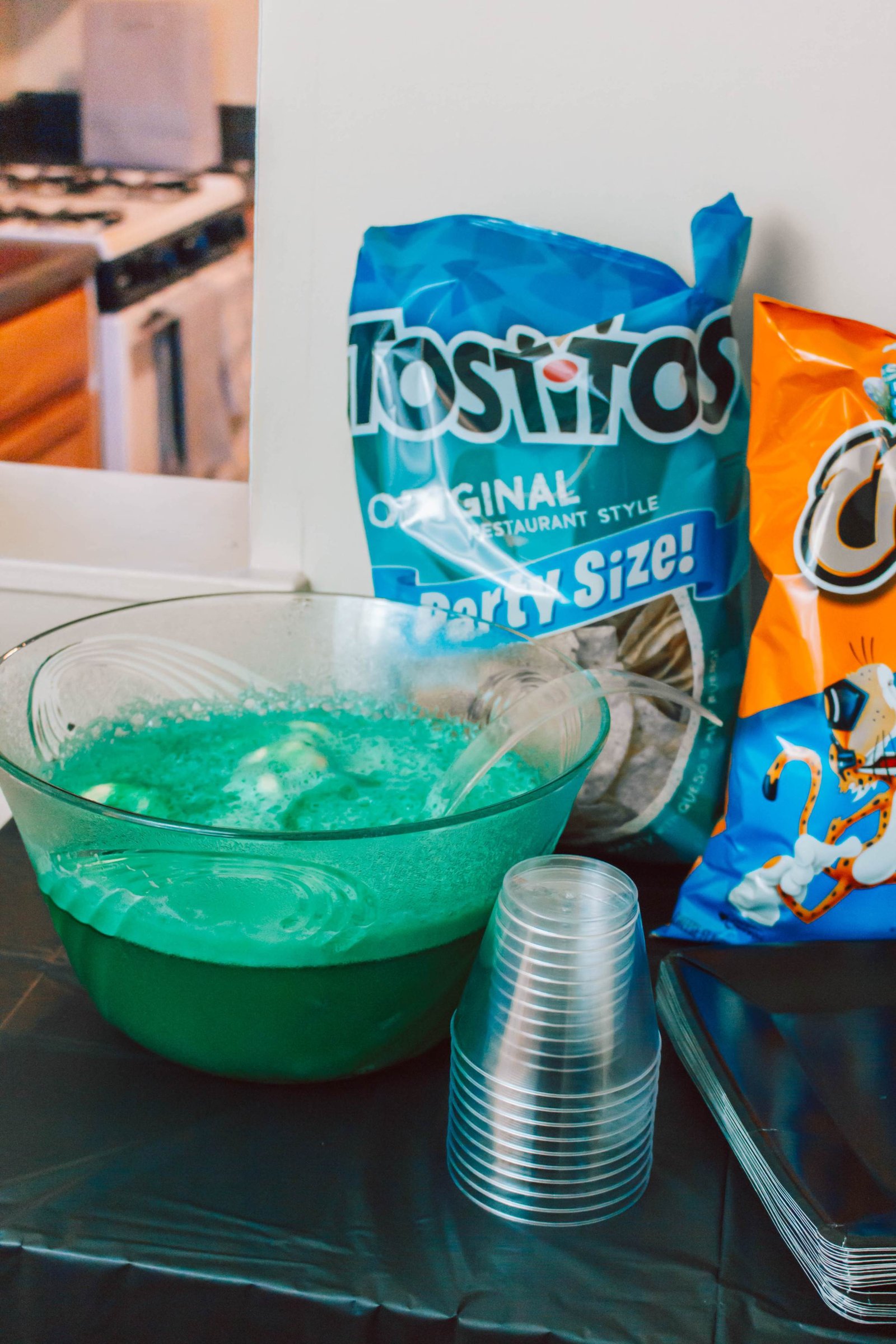 The Golden Snitches may have caught your eye. These little treats are Ferrero Rocher chocolates with wings I printed out thanks to Bite Sized Biggie. These were such a hit, so all the Snitches were snatched up in no time. My Polyjuice Potion punch was simply rainbow sherbet, 7UP and a little bit of green food coloring. Some people added a shot of vodka to their glasses, and some didn't. It was delicious both ways. The other snacks included pretzel rods as "wands," puffed Cheetos as "flobberworms," and an assortment of other chips.I also had a big jar of totally normal jellybeans that I labeled as Bertie Bott's Every Flavor Beans.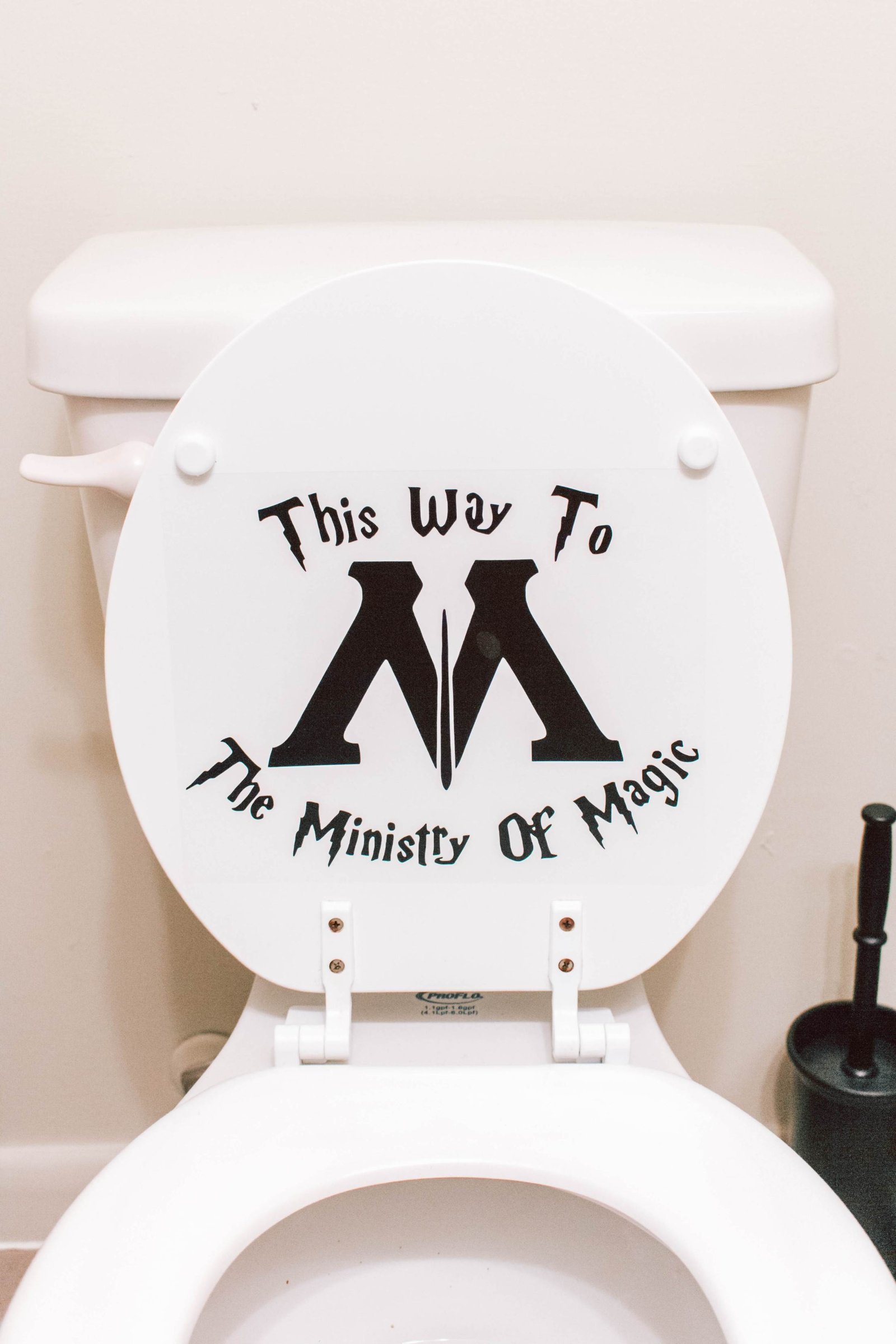 Would you have a Harry Potter party?