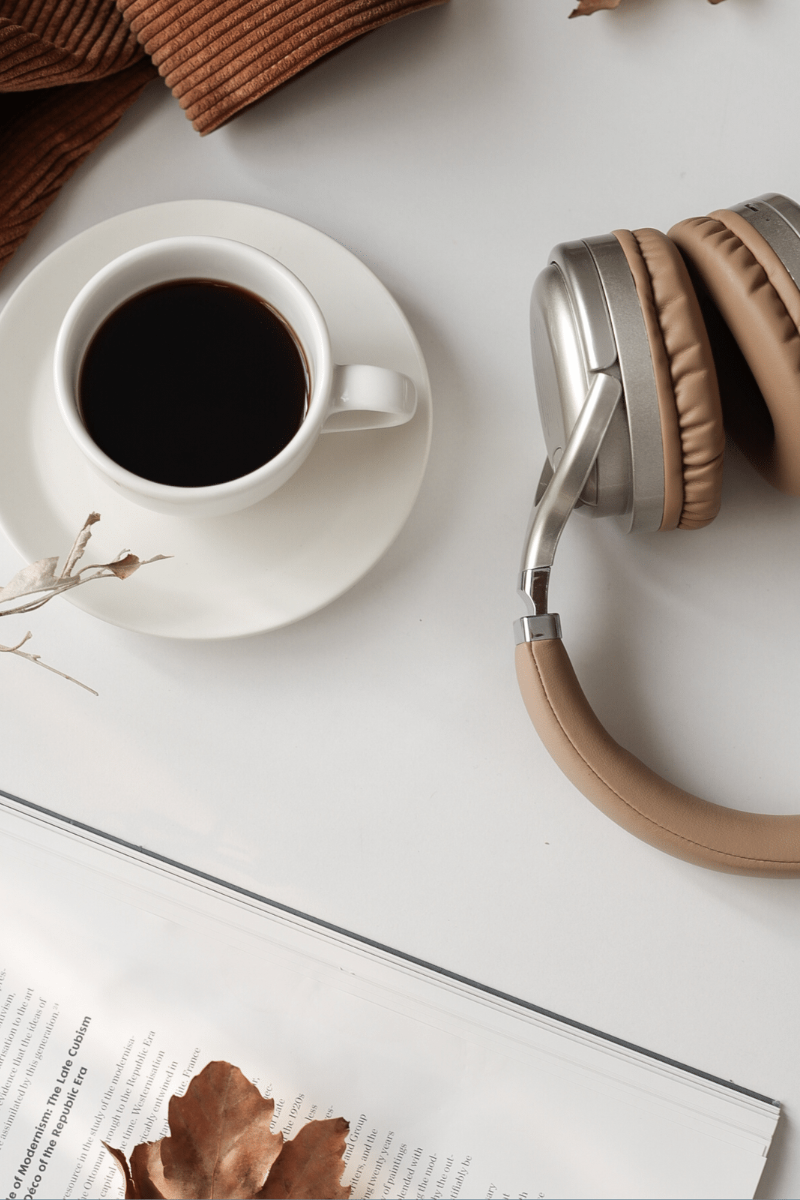 It doesn't matter whether I'm working, reading, or just trying to enjoy a peaceful evening – I always have music playing. My favorites are calm, instrumental playlists.
More often than not, I prefer soft jazz and lofi over heavy vocals or a loud beat. This helps me put all my focus into whatever activity I'm participating in, and I'm less distracted by the music itself. Don't get me wrong, I'm just as excited when Taylor Swift releases an album, and I'll have it on repeat for months. I just know that as I've gotten older, I care less about who's popular on the radio, and more about how a lovely jazz tune makes me feel inside while I'm preparing dinner or reading a book.
I use a lot of the songs I listen to as music on my Instagram stories, and I received quite a few questions about where I was finding them. Apparently, other people enjoy peaceful and soothing melodies as much as I do! I wanted to share my favorite instrumental playlists with you so that if you're studying or working, or you just want some nice background music for the evening, you have plenty of options!
---
related posts
6 Playlists You Should Listen to When You Need to Relax
As you can see, the playlists I've picked out are either piano, jazz, or lofi – all without vocals. These are my personal preferences, but I highly suggest browsing Spotify's different radio options based on the songs you enjoy, or just typing an activity in the search bar to see what appears. That's how I've found most of these!
I find these playlists to be incredibly relaxing. If you walk into my home at any given moment, there's a good chance one of these will be playing softly from the speakers in at least one room.
What kind of playlists do you enjoy listening to when you want to relax?
---
pin for later