This post was originally published in June 2018. It has been updated with the best and most current stress relief tips for when life feels too hard.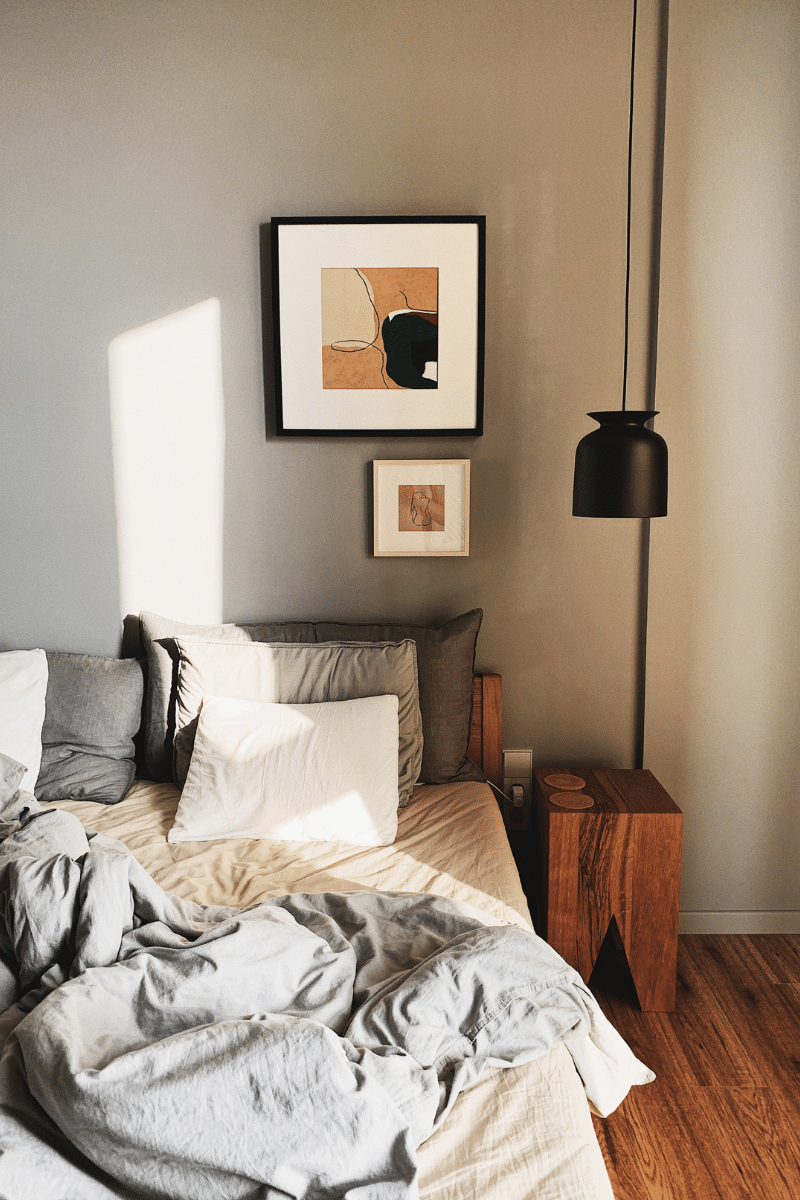 If you're feeling overwhelmed by life and it brings you to the point of tears, you're not alone. Sometimes you just need to prioritize stress relief when life feels too hard.
There are days that I wake up in the morning and the first thing I think is, "can I just go back to sleep now and stay there forever?" It's a sucky mentality, and I try to erase it every way I know how, but the reality is that there are days where stress overwhelms me and it's really challenging to handle. I've mentioned before that I deal with pretty severe anxiety – and I know I'm not the only one.
If you're interested in getting some game-changing, tried-and-true stress relief tips, keep on reading!
---
related posts
6 Stress Relief Tips for When Life Feels Too Hard
Work Out
I'm not a fitness person. Like, at all. In fact, until 2022, I was never able to maintain a routine that kept me active in any way. This has a lot to do with my chronic illness. However, I began to practice yoga every single day in 2022. It completely changed my life and now, I can't visualize going more than a few days without it.
If you're curious about getting started with something that doesn't necessarily bring on heavy breathing, hard sweating, or pain the next day… I suggest yoga! But working out looks different for everyone. If you do thrive with a good sweat sesh, I say go for it! And if "working out" causes more panic in your mind, maybe just try a little dance party. Trick your mind into activity while also just having a good time!
Listen to Calming Music
Music has always benefitted me. There are a few playlists I circle through on Spotify when I'm feeling overwhelmed. My number one suggestion is to stay away from "sad" music. Don't pull up Driver's License or put on an Adele album. Instead, pick between something soothing or a mood-booster that will make you want to dance. I'm a sucker for the "Mood Booster" or "Upbeat Mix" curated playlists on Spotify. Or I'll just shuffle one of my favorite albums full of show tunes!
Read a Book
Stay away from self-help and non-fiction. Read something fantastical or romantic – something that takes you to a far away place. Sure, it's an escape from your problems, but sometimes an escape is all it takes to make your life feel a little less complicated. I'm a big fan of adorable romcoms when I'm feeling blue. And if I just can't deal with sappiness, I usually reach for magical realism. Talk about a wild escape!
Talk it Out
Text or call a friend who you know really cares about you. Tell them you're having a hard day. It might not make everything better, but it'll be nice to know you're not carrying it alone. Or, if you don't want to spend time in the moment but you desire communication, write a letter! It sounds old-fashioned, sure, but it can be nice to just sit down with pen and paper and you know that you'll also make someone else's day too!
Meditate
I've mentioned the Headspace app on a few occasions. This has been really beneficial for me, personally. There's literally a pack called "Managing Anxiety" and another one specifically for "Stress," so if you're feeling extra overwhelmed, try meditating twice (or more) in one day. Some of them are only 3 minutes long, so you've certainly got time. I'll often pause my work just to have a moment of mindfulness at my desk. It can turn my entire day around!
Cute Animal Videos
Sure, it might sound silly, but there have been days where I'm literally in tears because of all the stress, but the second my husband sends me a video of kittens mewing or a puppy rolling down a hill, there's a smile on my face. It's hard to resist feeling good when you're watching adorable animals. There are plenty on YouTube and you can also find them on Instagram or TikTok!
Remind yourself that you are not alone.
If you're feeling overwhelmed by life and it brings you to the point of tears, you're not alone. If the stress makes you just want to sleep forever, you're not alone. These tips are because I'm with you and experience stress and anxiety on a regular basis. I'm no doctor, but these ways to relieve stress have proven helpful in times of dire need. However, if you're in a place where these tips are just not touching your stress, always seek professional help (that's been life-changing for me as well)!
How do you find ways to practice stress relief?
---
pin for later