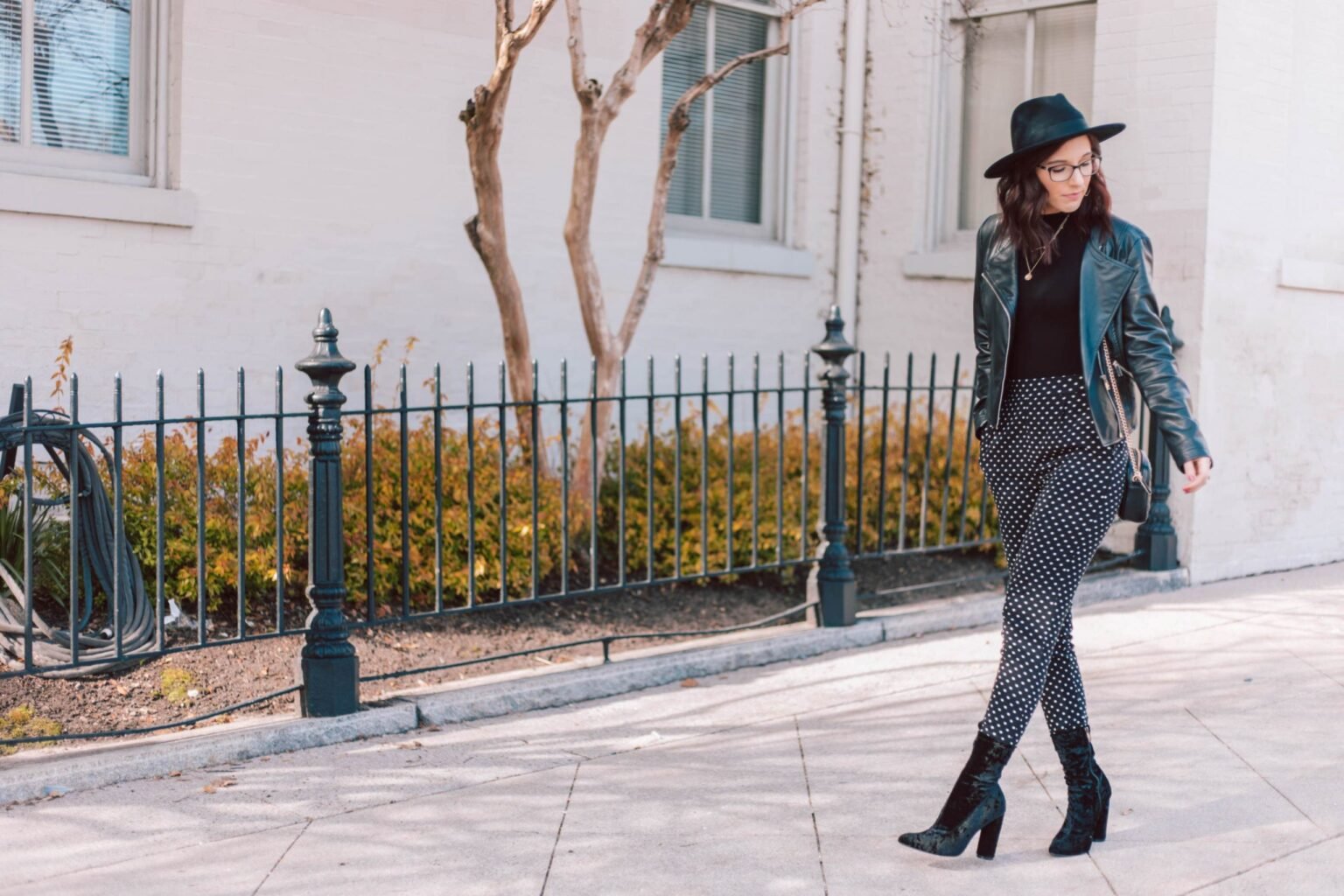 Y'all loved these polka dot pants when I first snatched them up last year – and you loved them all over again when I shared them on Instagram last month.
I conducted a poll on my Instagram stories, asking if my readers wanted to see me repurpose items I already had in my wardrobe. It was an overwhelming amount of "YES" – so I got to styling. I then shared another poll to see which outfit you all wanted to see first. This particular ensemble won by a landslide. Hmm – I guess the people want polka dot pants, so I'm giving the people what they want!
This particular pair of polka dot pants are cigarette style, with a stretchy waistband and cuffed ankles. They're also incredibly comfortable. You may think they're an unnecessary item of clothing to own, but I believe otherwise. I think they're a staple. Why? Because they make a statement! They're bold all on their own, allowing you to keep the rest of the outfit pretty laid back and comfy. I've got another look with these pants coming soon – and it's completely different from this one. So stay tuned for that goodness.
---
Outfit Details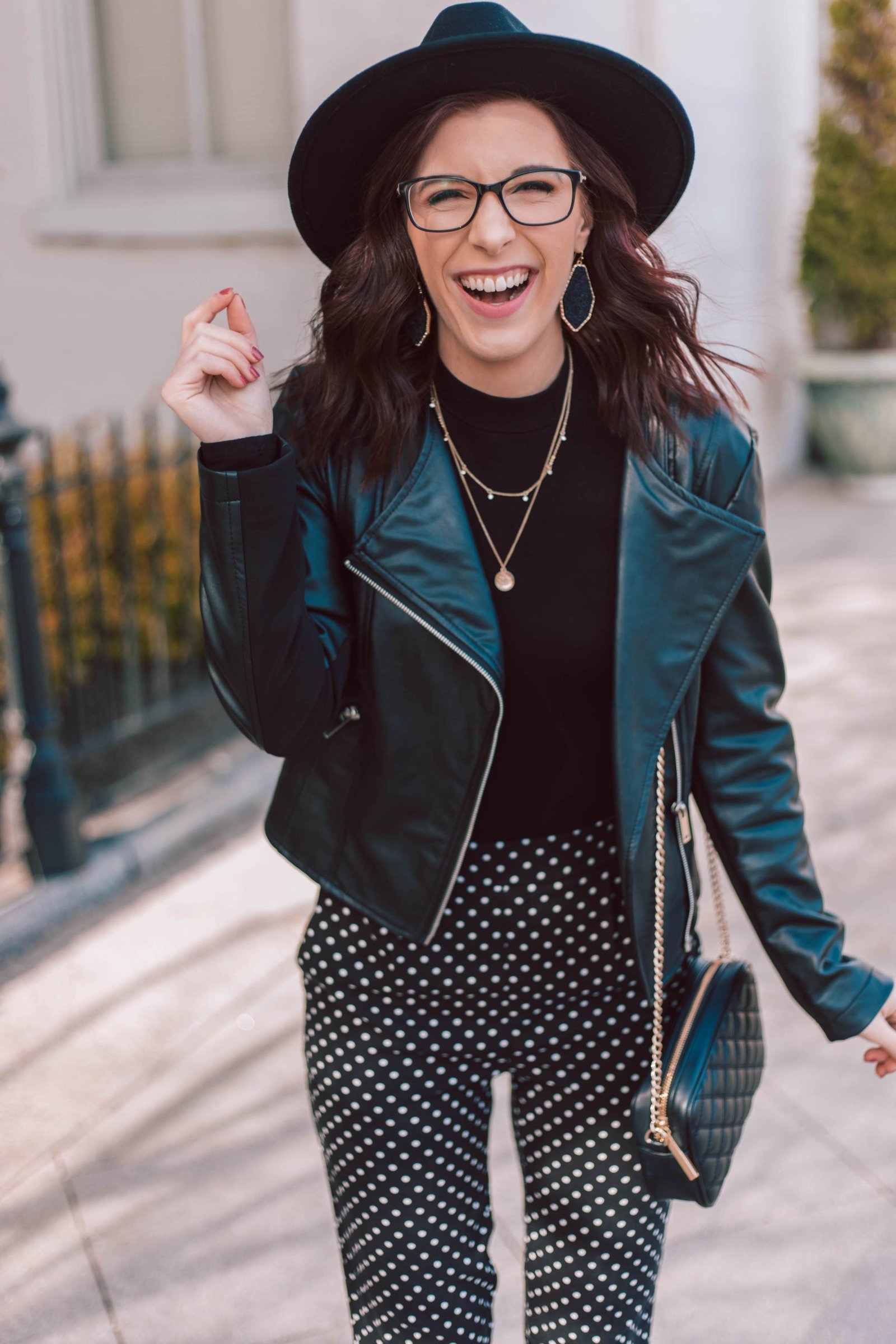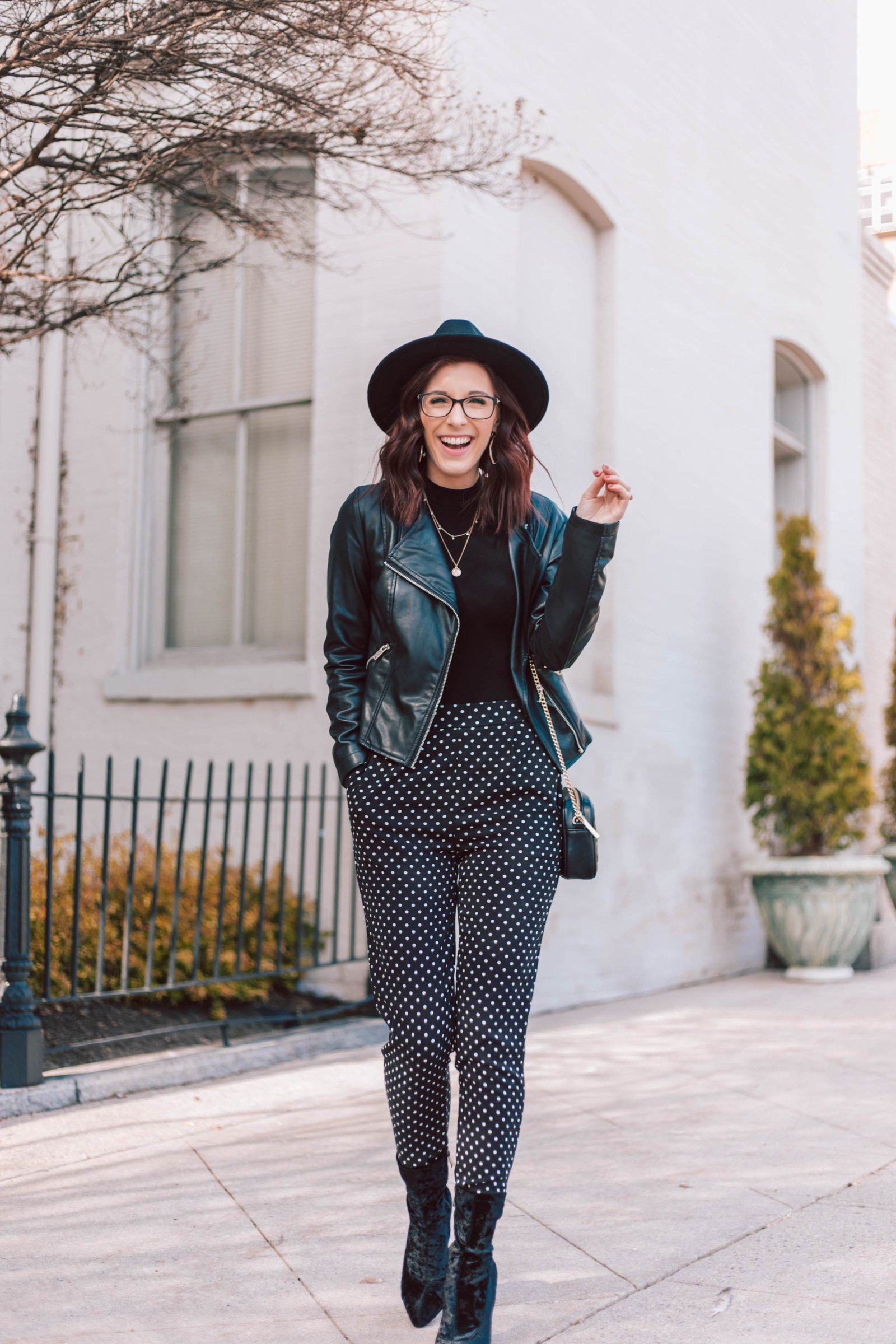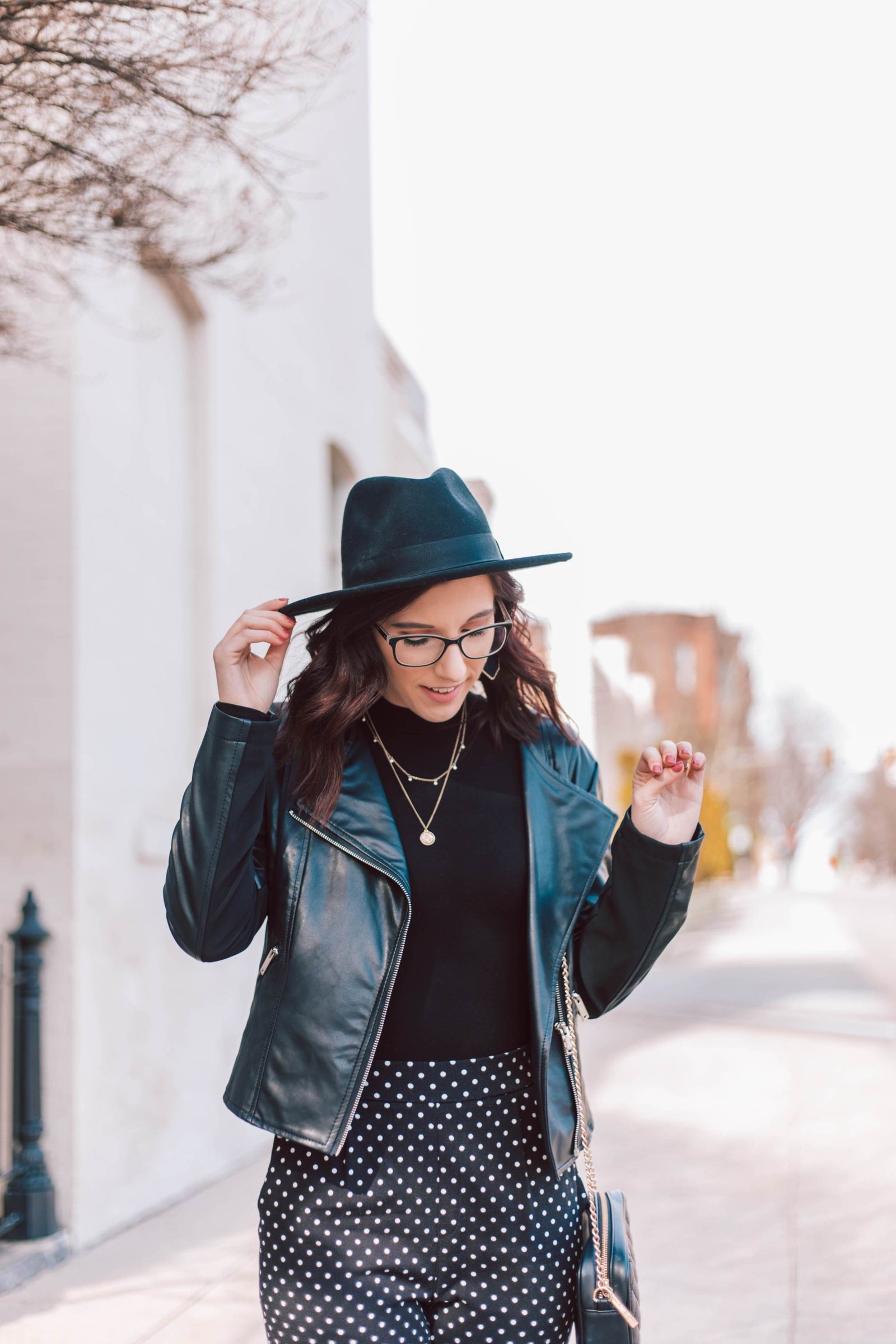 Keeping a polka-dotted item of clothing chic can be quite the task, but it's 100% possible – as you can very well see.
I didn't want these pants to seem clownish, so I stuck with a black and white theme. A mockneck bodysuit is an absolute necessity in my closet (and you should have one as well). It works great with stretchy pants! Layer a cropped, faux leather jacket over top and you've already got a great start. Now for shoes. I'm a pretty big fan of these velvet sock booties, and they really make this outfit more street-style than circus-appropriate. Last, but certainly not least, let's add some accessories. A hat, necklace, statement earrings, and a simple crossbody bag is a winning combination. Basically the winning combination I always reach for when I want to keep something simple and chic.
You may think you can't pull these off. However, I beg you to at least try a pair of polka dot pants. You never know how much they totally work on you unless you test them out for yourself. Plus, they're an amazing mood-booster, so if that's not a reason to get them, I don't know what is!
---
Related Posts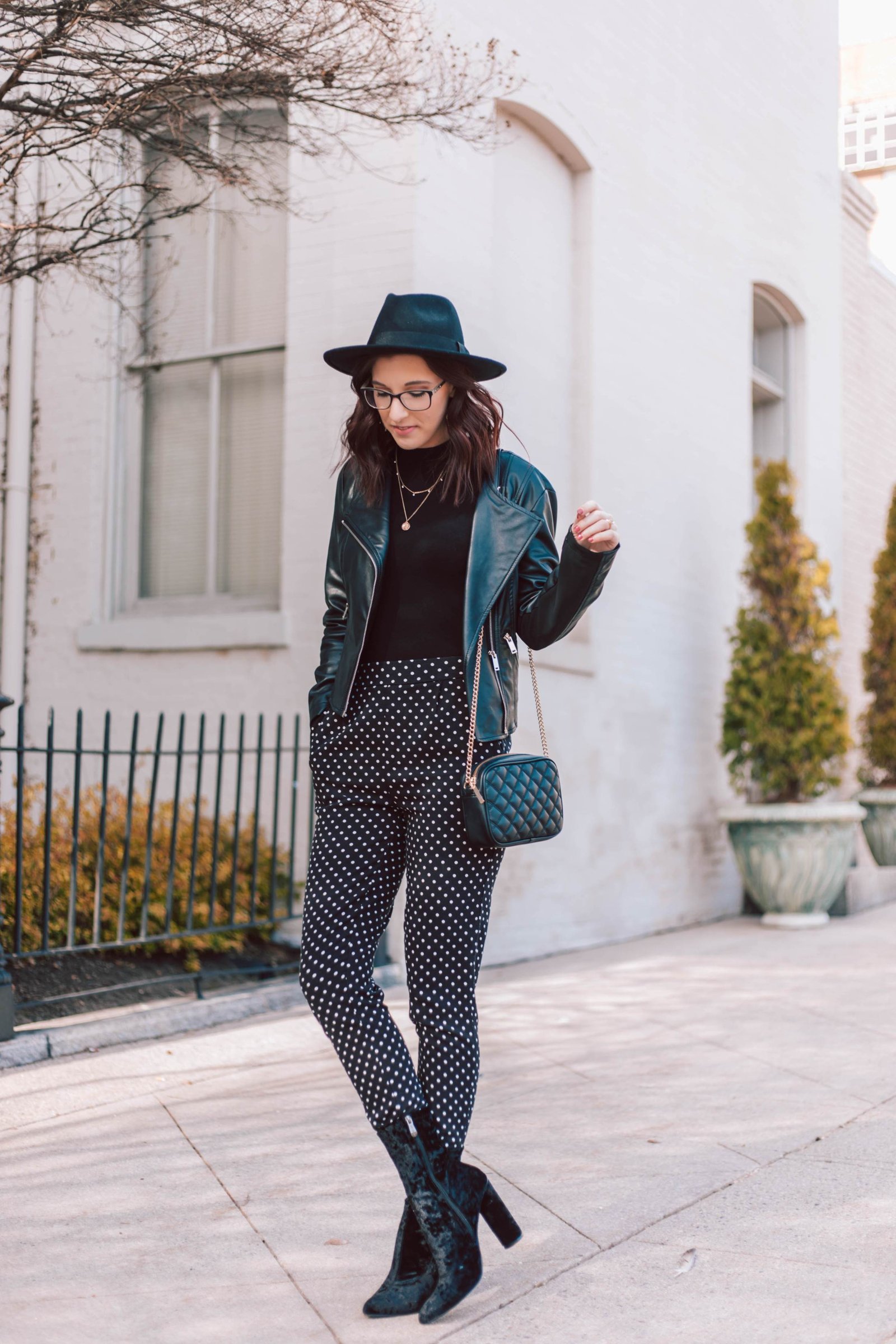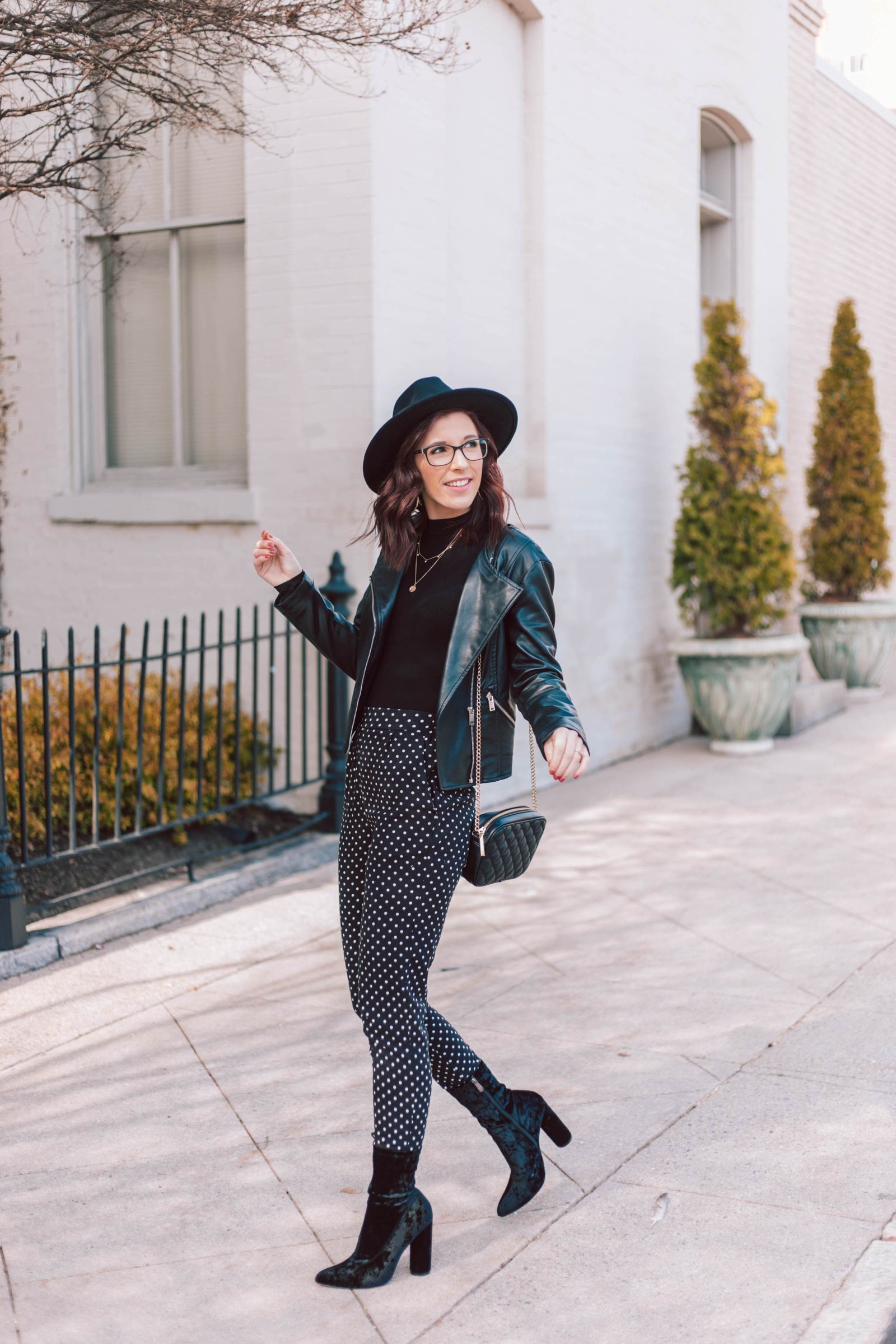 So now that you've seen how I style these polka dot pants – does it make you want a pair as well?