You all love to see me mix and match the same items of clothing, multiple different ways!
I recently got seven items from Forever 21 that can practically all be worn together to create many unique outfits.  What I decided to do for the month of March is show how to wear each of those vibrantly-colored and patterned pieces a couple ways – mixing in a handful of my favorite items already in my closet – to share the versatility of this haul!  I believe it's incredibly important to buy versatile clothing. If I can't wear it with at least 3-5 other pieces I own or that I'm purchasing along with it … it's not worth it!
Yes, I'm quite aware that February hasn't ended yet, but with my birthday coming up on Wednesday, I'm going to be taking a few days "off work" this week to enjoy the festivities and relax.  That being said, I thought I'd get a head start on this "mix and match" series and share with ya'll my first outfit!
---
Outfit Details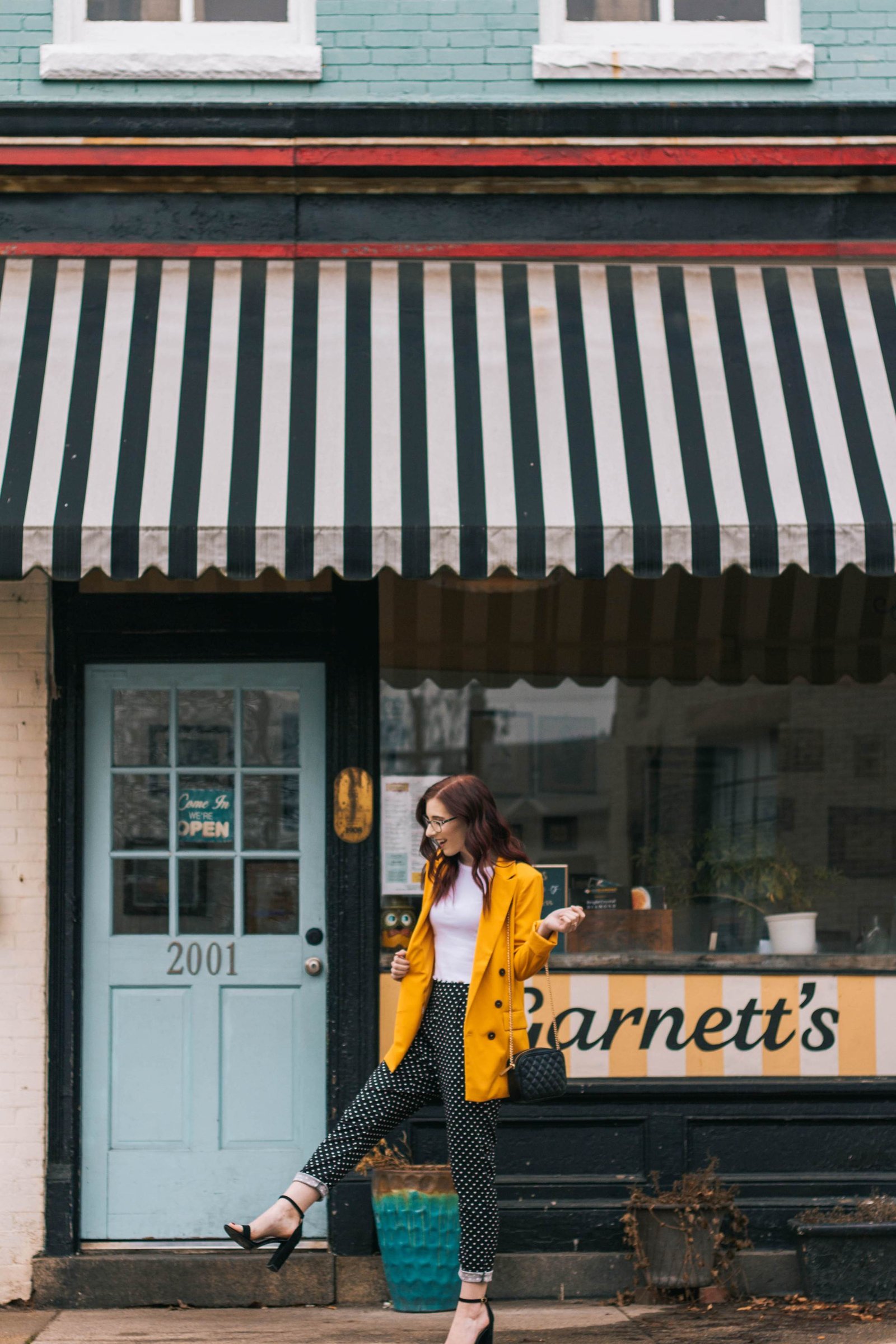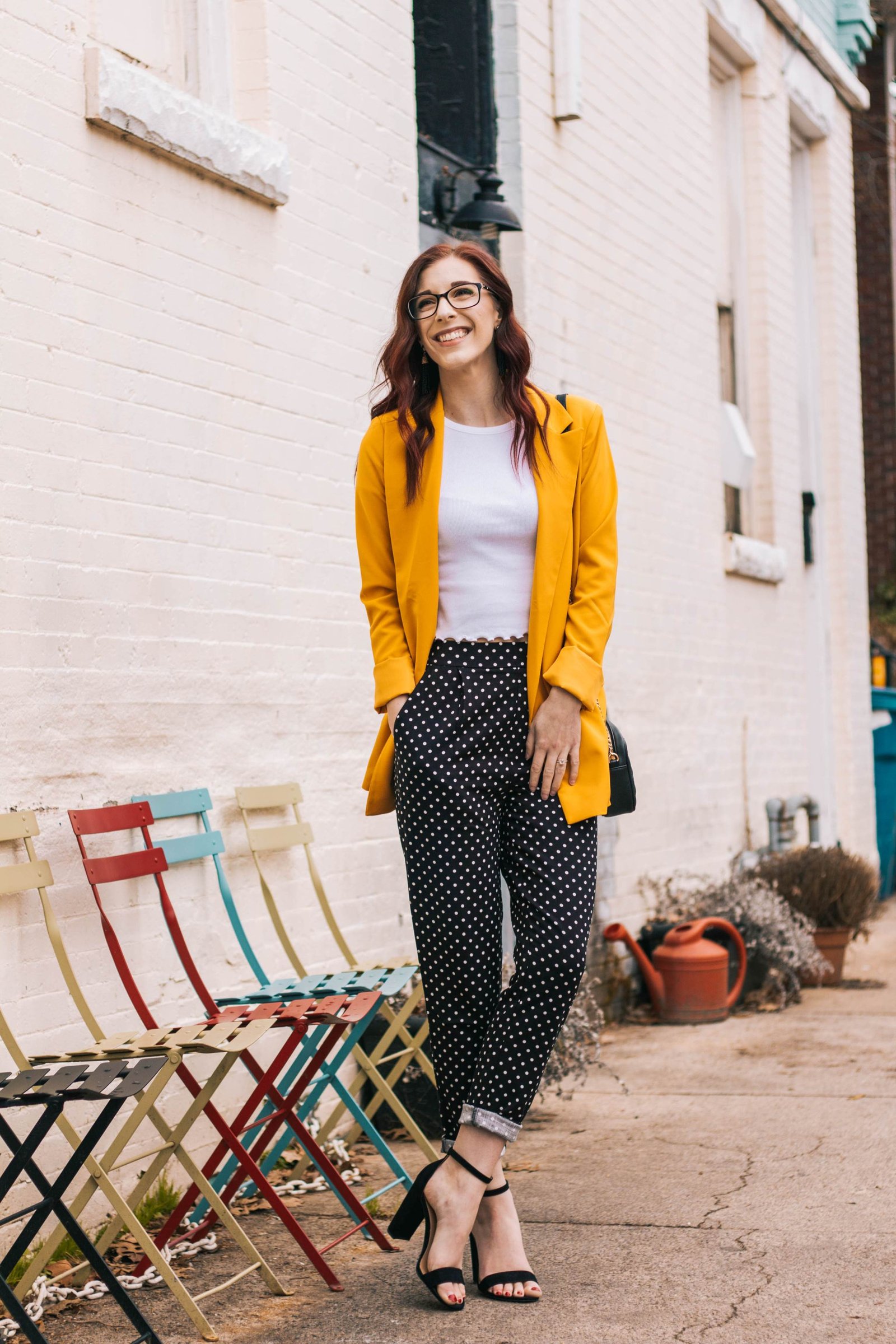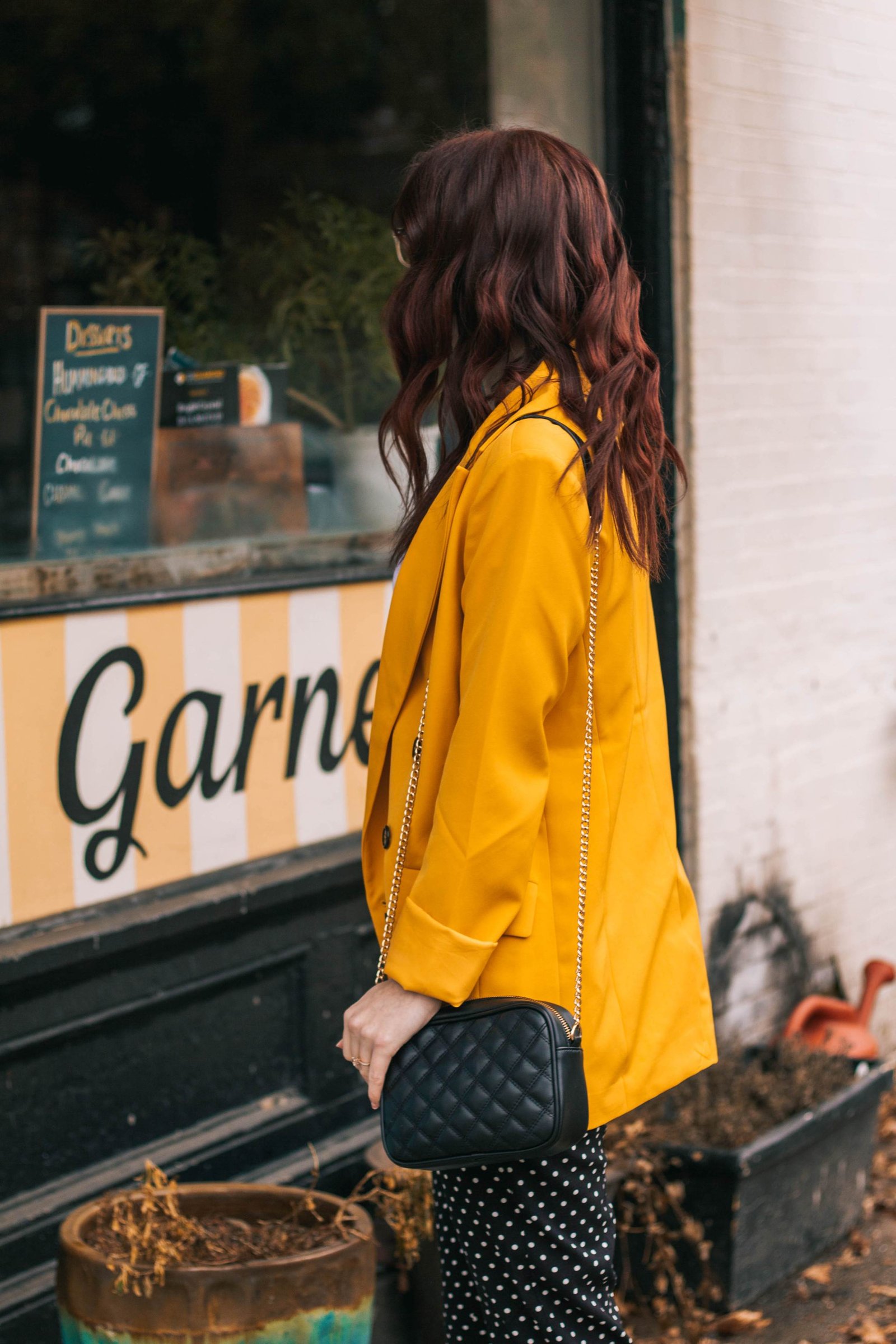 Let's take a moment to appreciate the genuine perfection of this yellow boyfriend blazer. It gets me so excited to bring vibrant colors and patterns into my spring closet!
I knew I had to have it in my life the moment I saw one of my style inspirations wear it (aka OWN IT). This same individual was also the reason I purchased a pair of gingham pants recently! I've been hunting for the best vibrant colors to include in my wardrobe for spring and summer, and this blazer is definitely a winner. It can be worn with solid colors, fun patterns, graphic tees, and more. You can dress it up over a lace camisole or a frilly dress, or you can dress it down with boyfriend jeans and a bodysuit. I can't wait to wear it a million times over!
My mom gave me a funny look when I ordered these polka dot pants. "Didn't you just get gingham pants?" she asked. "Umm – right. Gingham pants. Not polka dot pants. They're different, mom. DUH!" was pretty much how I replied. The moment I put them on, her eyes lit up and she went, "OH! I get it now!" 😂 While the gingham trousers were a tregging style and fit snugly against my legs, these polka dot pants have a stretchy waistband and a tapered leg – almost like the chic version of MC Hammer pants (if there is such a thing)! Since they're black and white – like the gingham – they can be worn with a thousand color options! However, I think my crisp white crop top was a perfect piece to pair with them for this look! The combo of black, white, and yellow made my heart feel like sunshine even on the rainy day when we took these photos!
---
Related Posts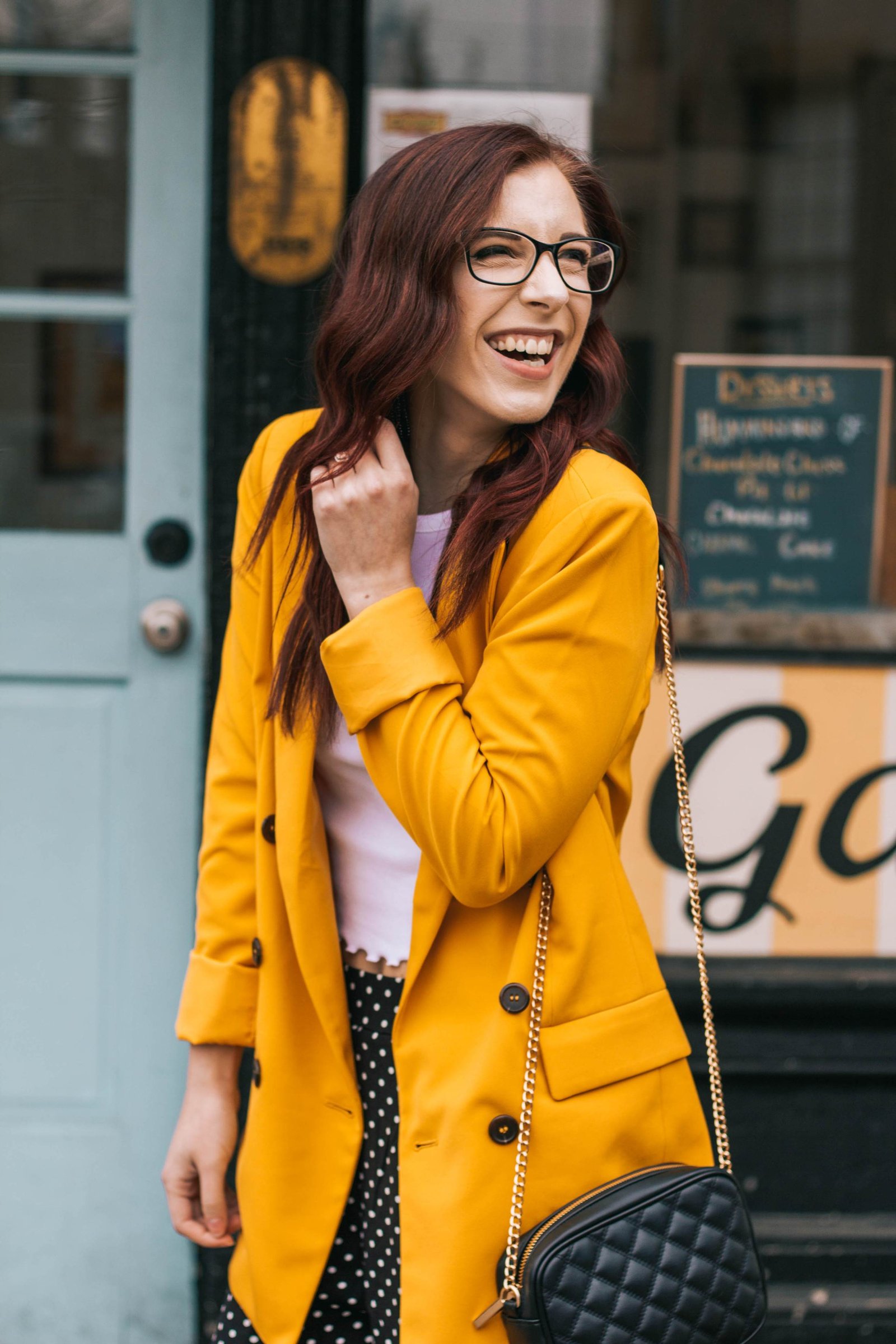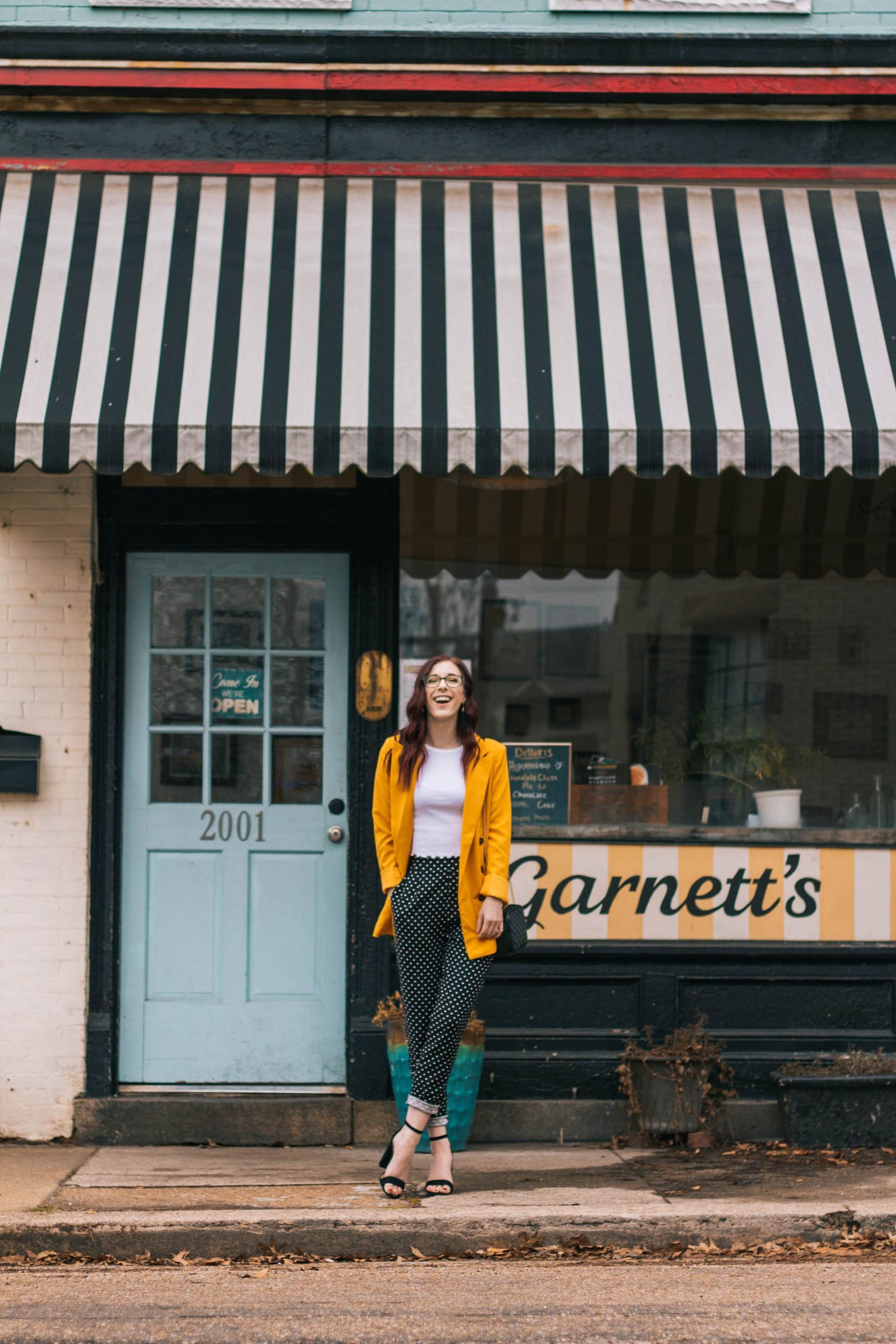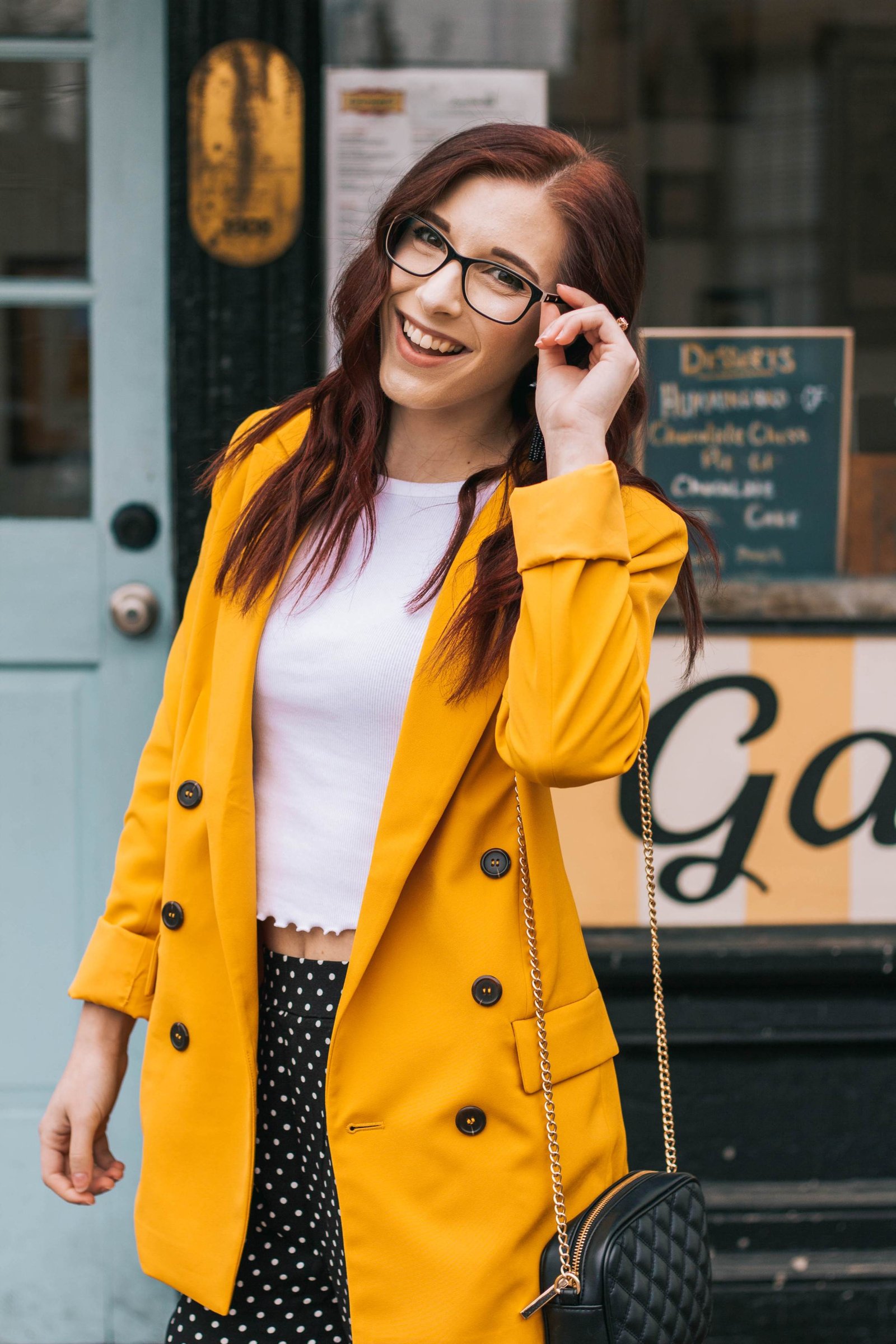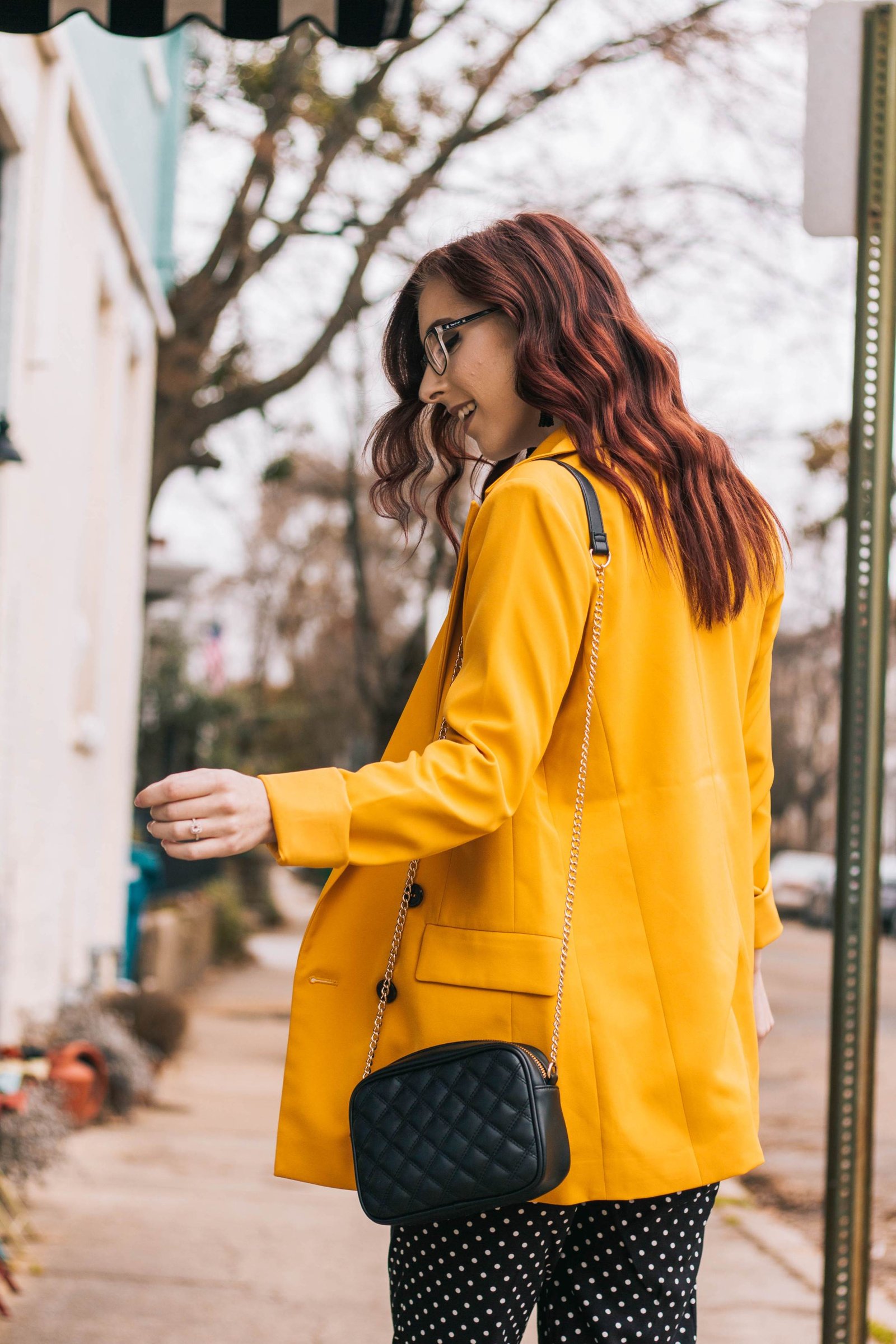 Which vibrant colors and patterns will you be adding to your closet this spring?