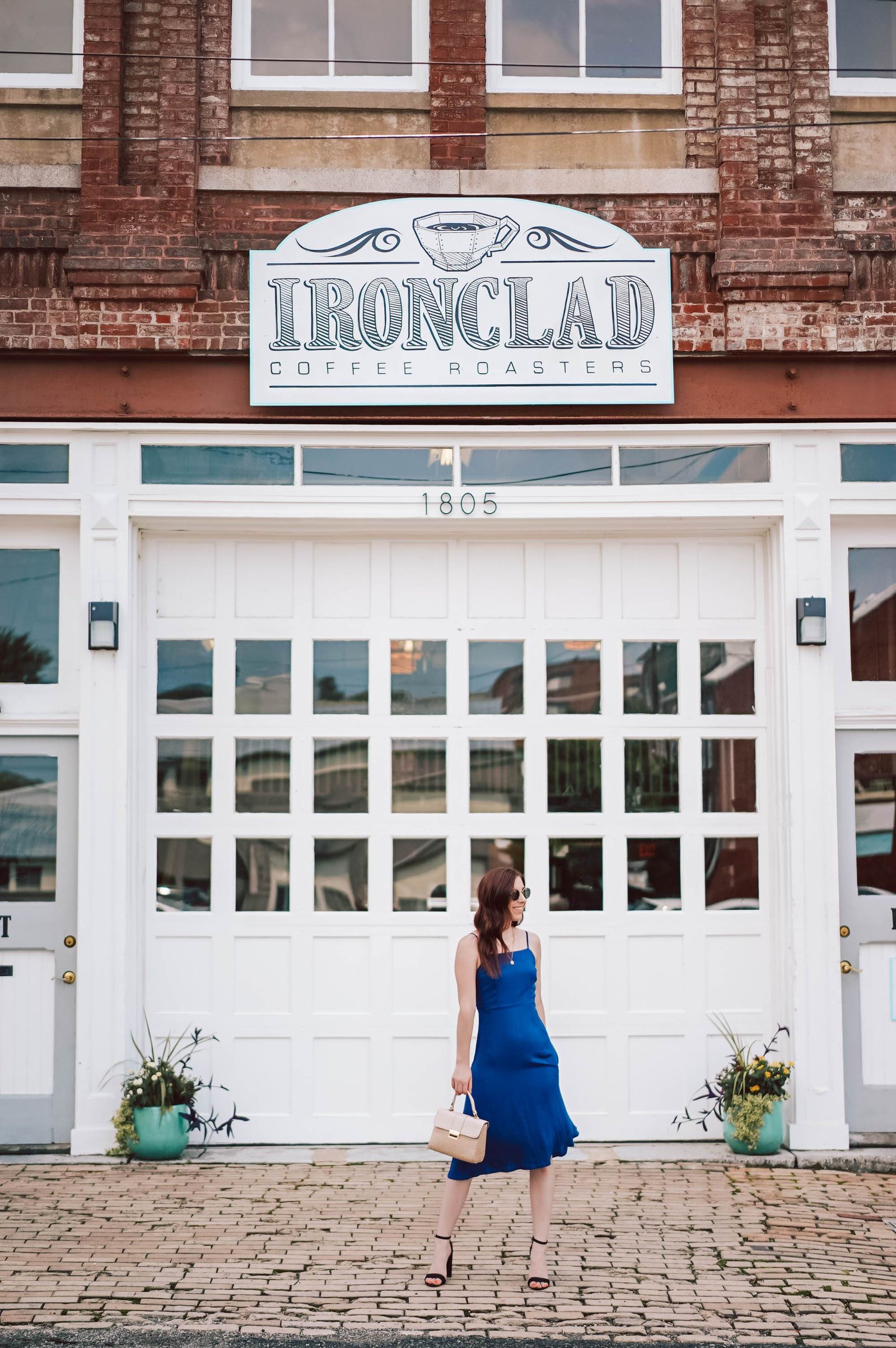 Yes, you read that title right. One $12 dress coming at ya. I promise you'll never want to take it off.
Let me expound. I picked up this dress on a whim while scanning the clearance department on the Forever 21 website. The piece is also offered in a bright coral shade, but I was immediately drawn to this classy blue. I'm a sucker for shades of blue throughout every season of the year. The navy and cobalt tones are my absolute favorite, especially heading into autumn. My number one shopping goal lately has been to find items that can be worn now, and worn a million ways later. In fact, this post is the beginning of a mini series I'm curating. Along with this dress, I ordered four other items, and over the next few weeks, I'll be showing you several ways to wear each of them. I'll even be pairing them together!
For this first post, I wanted to not only introduce this stellar blue midi dress, but I thought it would be fun to see how closely I could style it to the model on the Forever 21 site. This is the same thing I'll be doing in my next few articles, and it's something I've never done before, so it was a lot of fun!
---
Outfit Details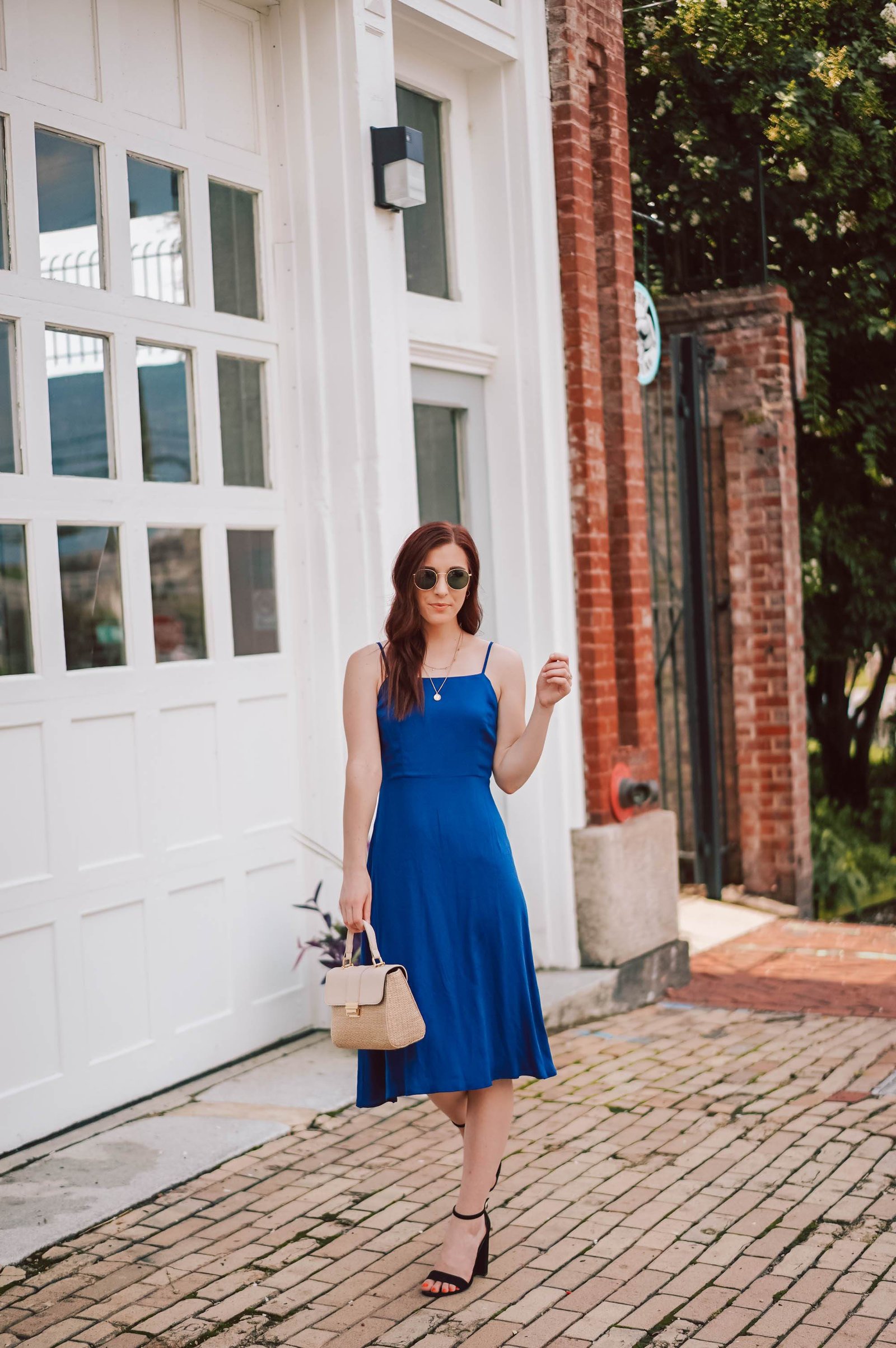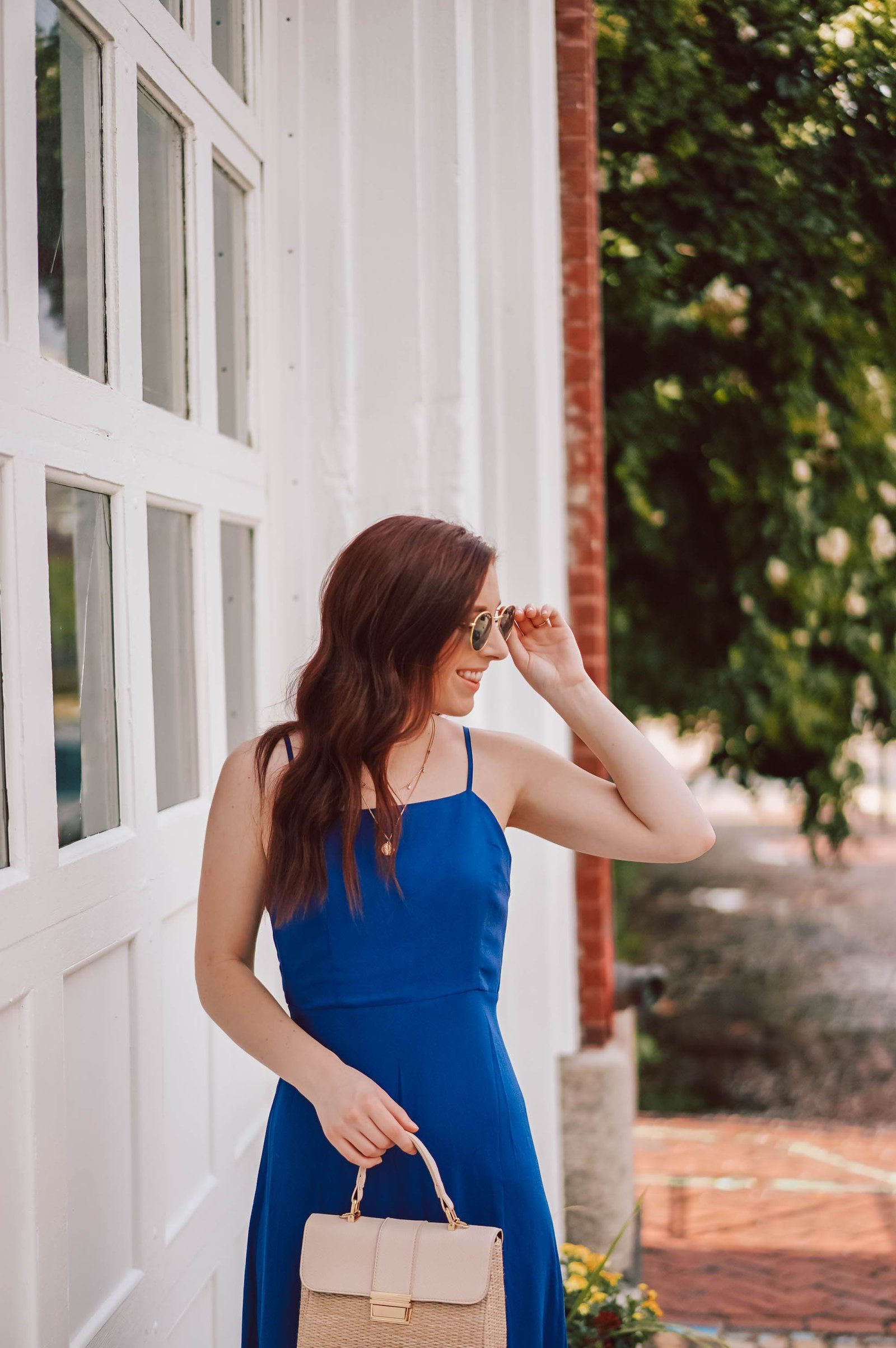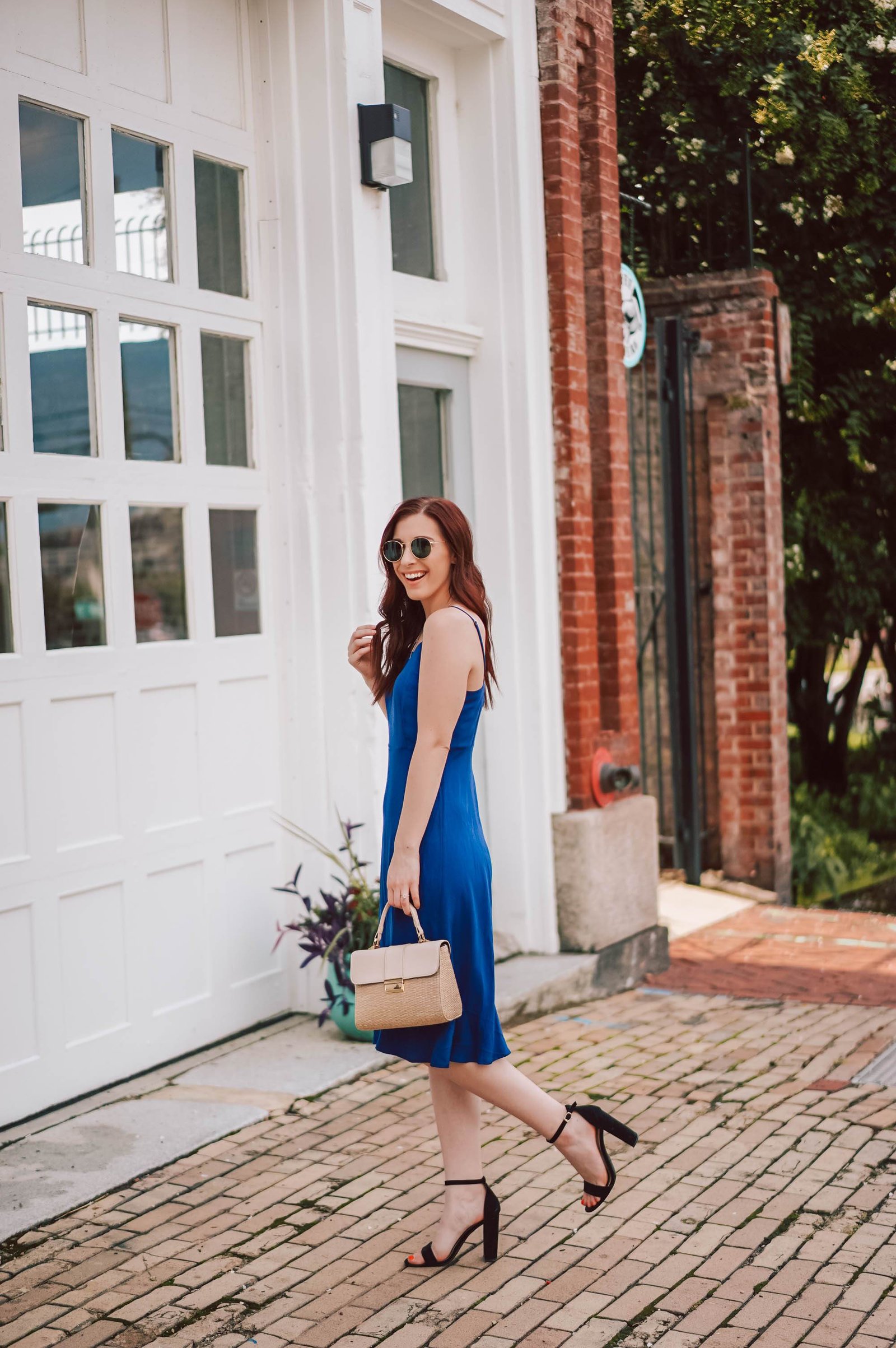 For reference, let me show you how the model wore this midi dress:
What I noticed?
The dress (obviously) with minimal accessories – primarily black and gold – and the straw bag. I happened to have all of these items in my closet already, so mimicking her style was really quite a breeze. The only thing I subbed out were the shoes. I do own black mules, but they're a much shorter heel and have giant bows on the strap, so they didn't hold the same simple appeal.
I planned to wear this outfit for the first time on a date night with my fiancé. I laid out all the items in my cloffice (closet + office). When I slipped on this dress and looked in the mirror, my breath caught in my throat. It was beautiful. Not even like, "hey that's a cute dress," but beautiful. This dress flatters all the right places – chiefly if you're built like me. I measure in at 5'6″ with a chest that doesn't fill an A-cup, an extra-long torso, and long legs. This blue goodness has a square neckline and adjustable straps (catering to my tiny bust without creating a bulky upper half), a midi length (catering to my tree-like limbs), and is 100% the comfiest piece of clothing I may have ever put on my body.
One of the first things that came to mind when I glanced at my ensemble, was how versatile it was. I could even picture wearing this dress for a wedding, prom, or an array of formal occasions. It can also be dressed down with little effort. When my fiancé came to pick me up, he couldn't stop complimenting me. It's truly such a stunning item for such an affordable price point – and it's still in stock in all sizes!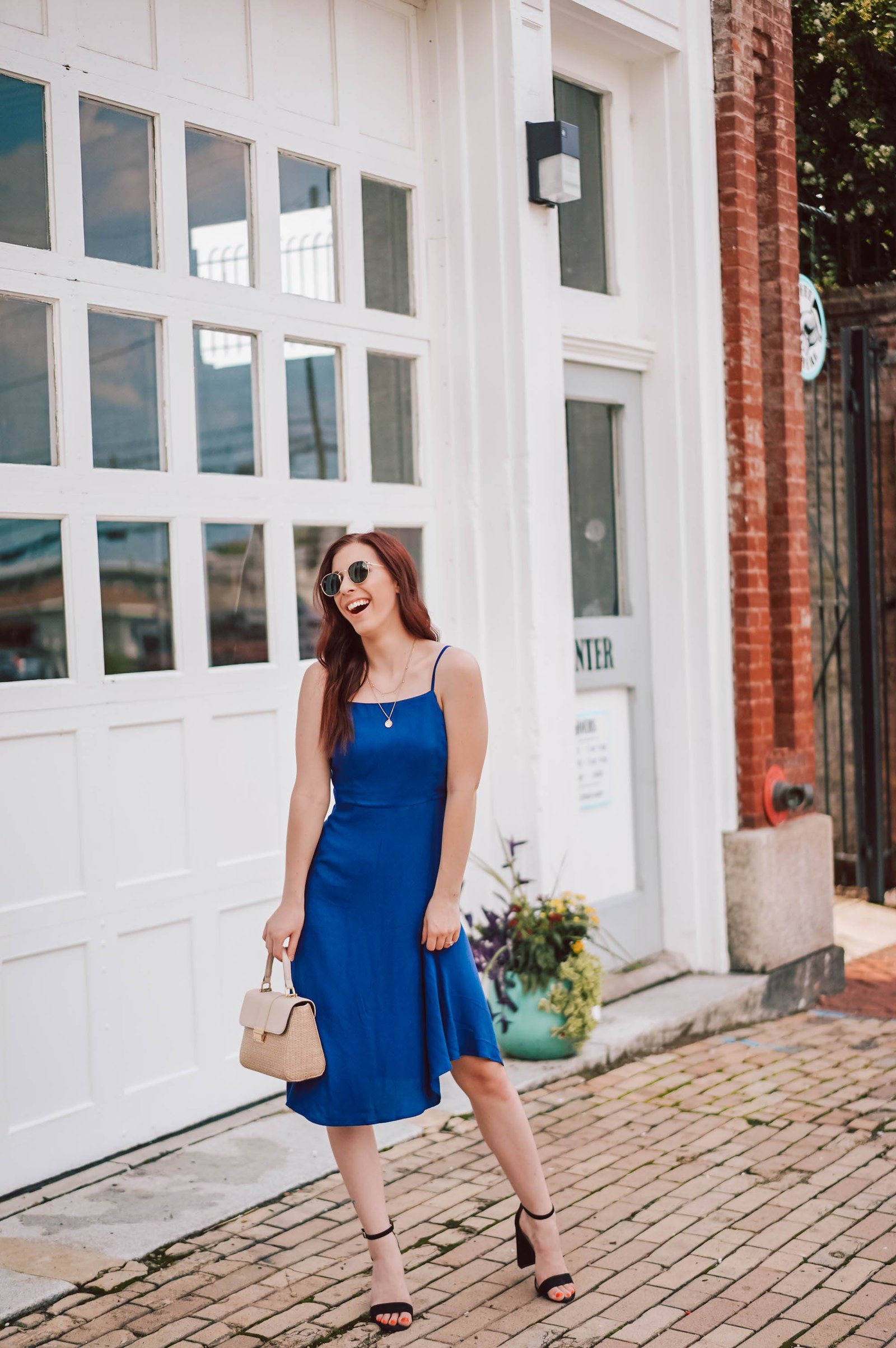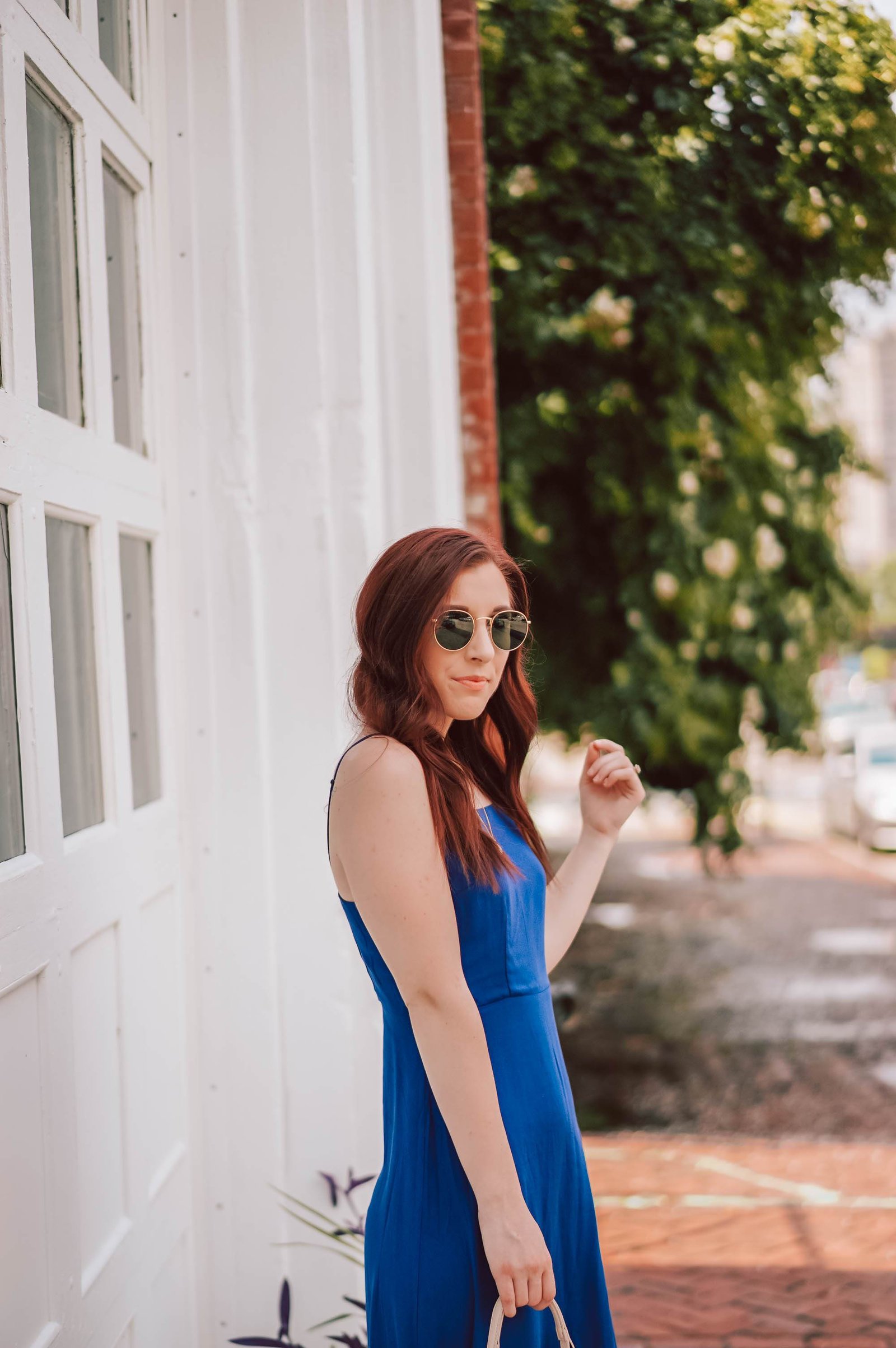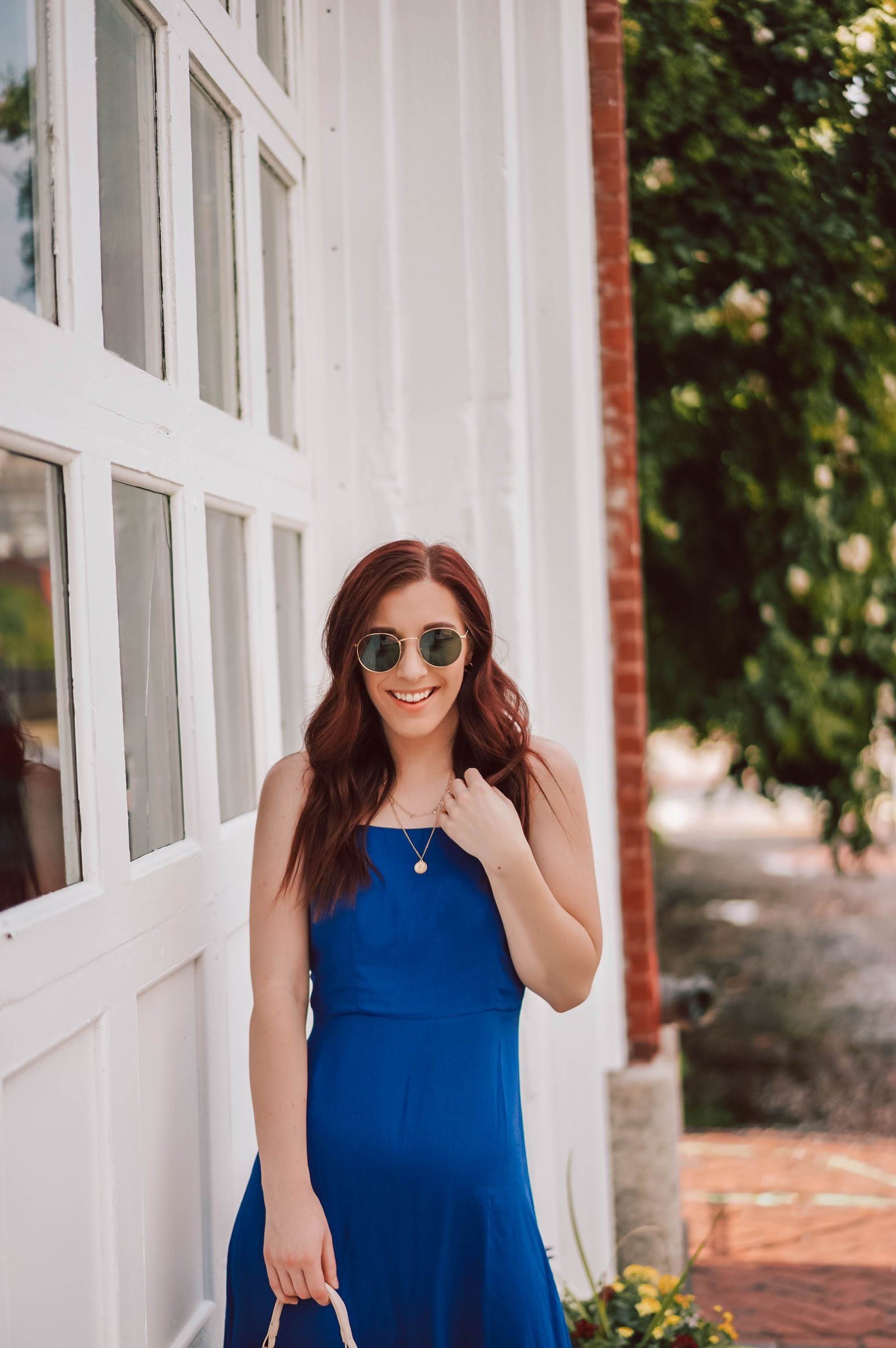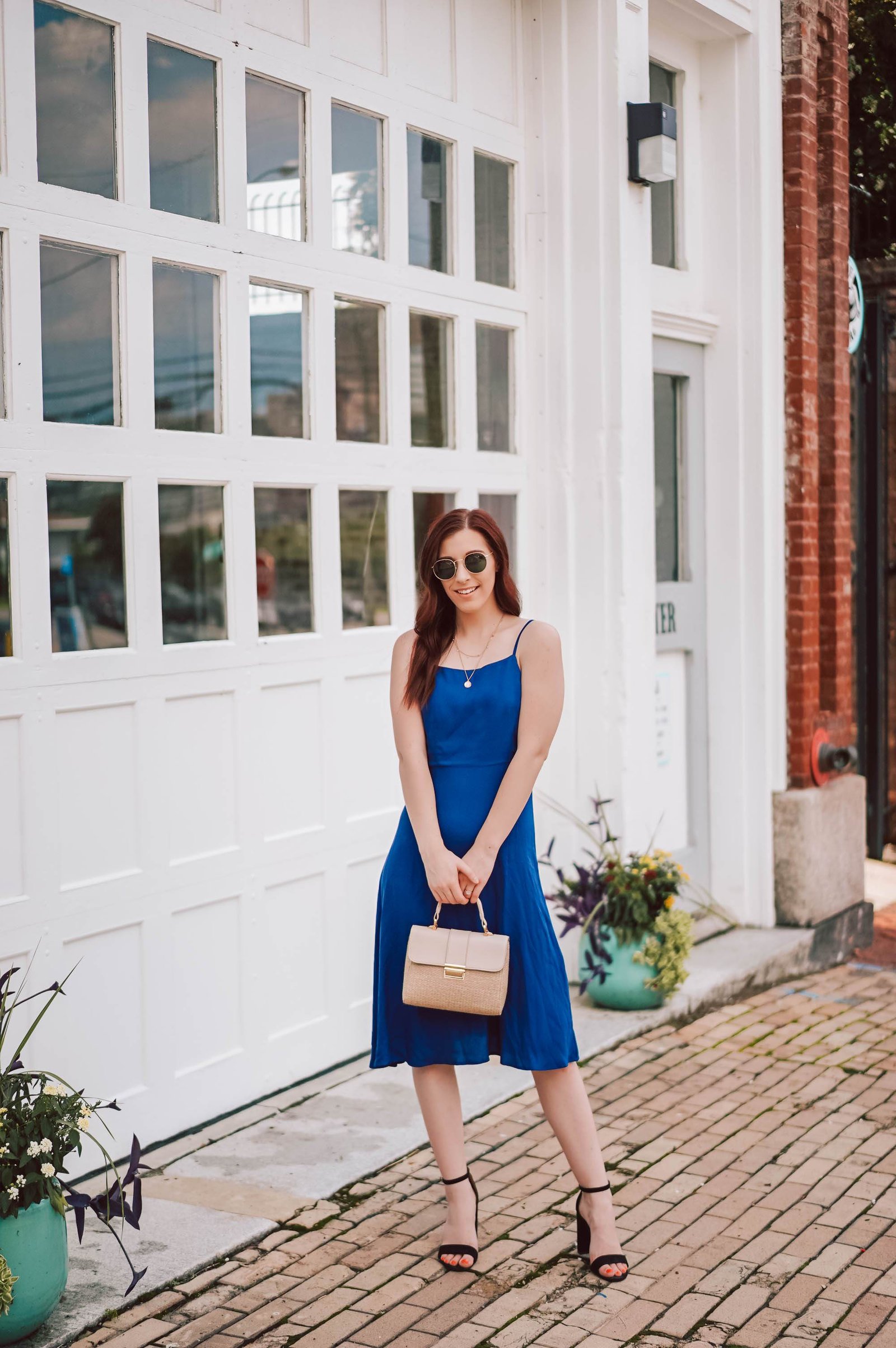 What do you think of this darling blue dress?