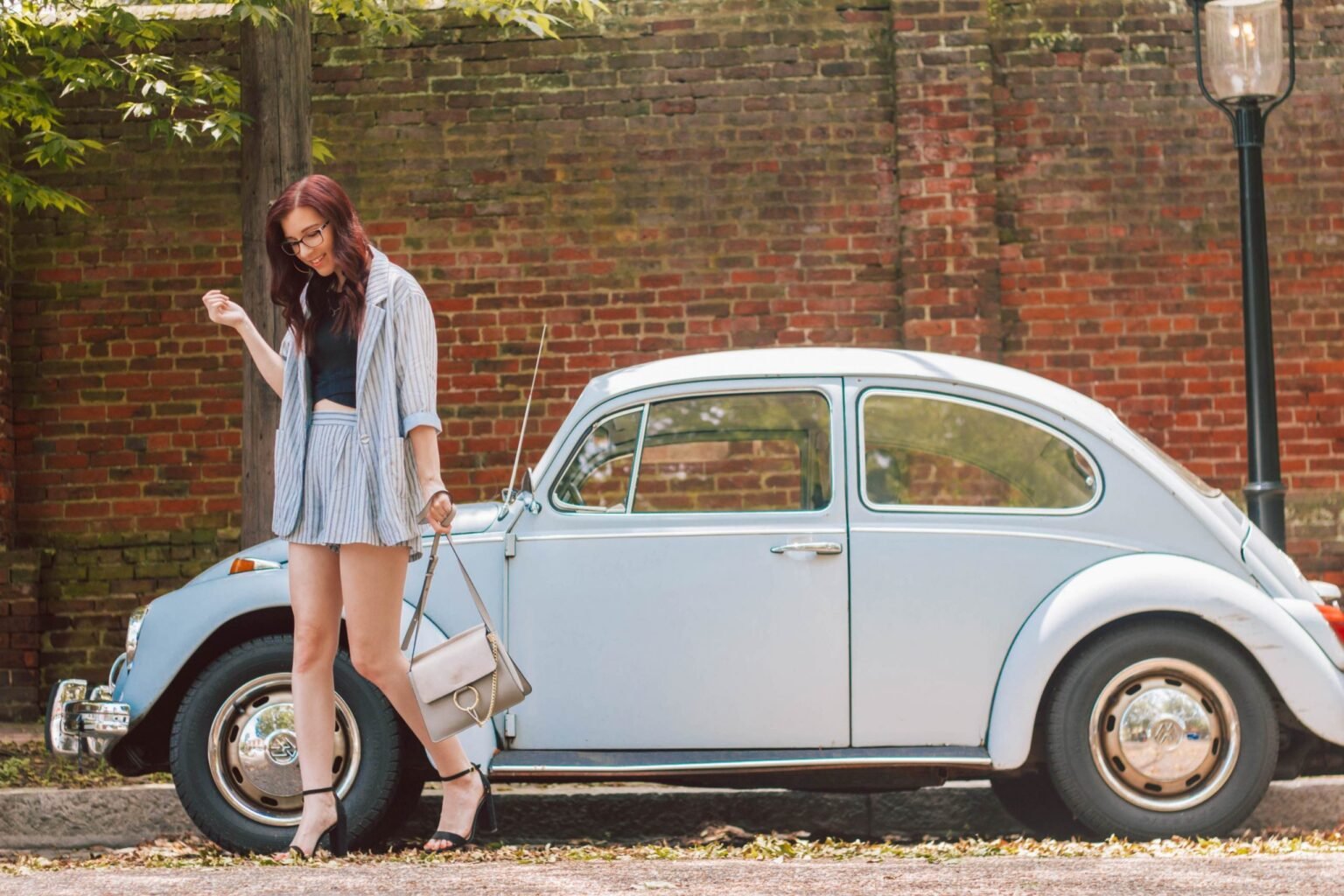 From Taylor Swift and Gwyneth Paltrow to the top street style bloggers of NYC – summer shorts sets are making strides as one of the biggest trends of the season!
I like to think of these matching blazer and short sets as a co-ord that got a facelift. These lightweight suits provide you with that critical "third piece," and can often be purchased as one to save you a pretty penny. I never knew what I was missing in my wardrobe until I received this set from Chicwish. Mind you, they accidentally sent me the wrong size shorts, but with a little help from a sneakily-hidden binder clip (yes, yes, laugh all you'd like, but it worked), I was on my way and feeling trendy as can be.
I'm already a tremendous fan of blazers. What they can do for your outfit is truly spectacular. Layering a blazer over a graphic tee and denim takes the whole look up a notch on the chic scale. The same can be said for a shorts suit, but in my opinion, it's even better because the shorts and jacket already match!
---
Outfit Details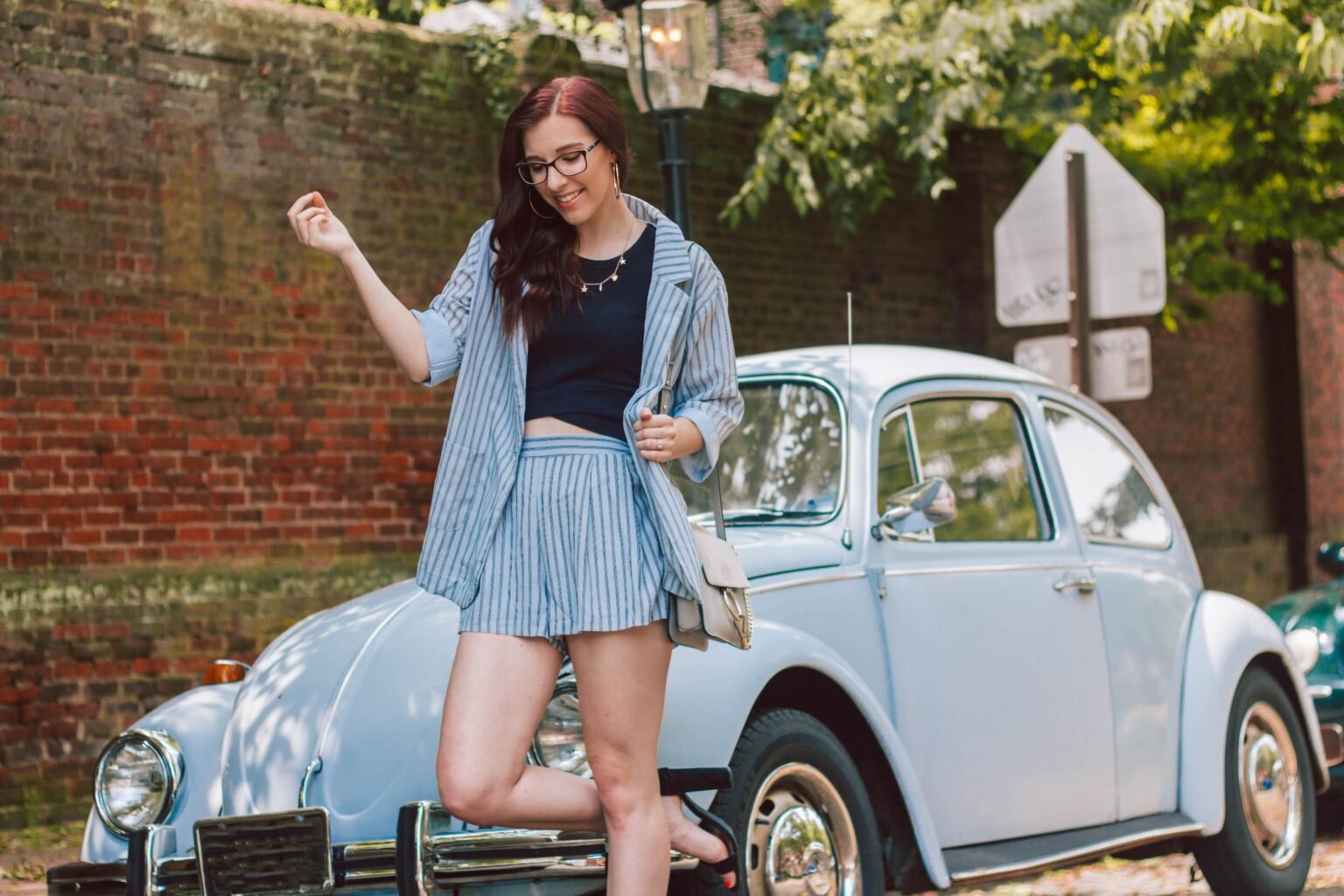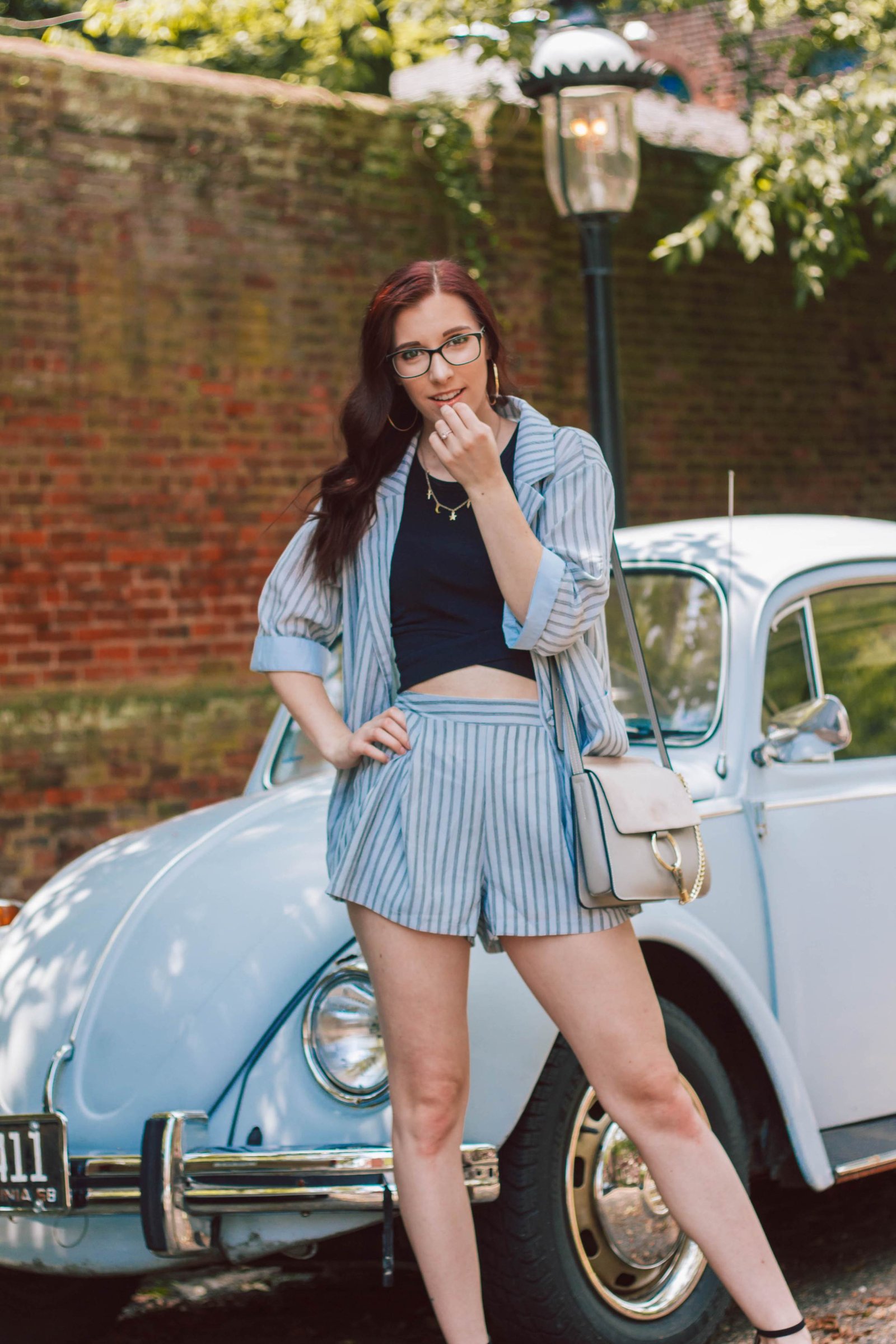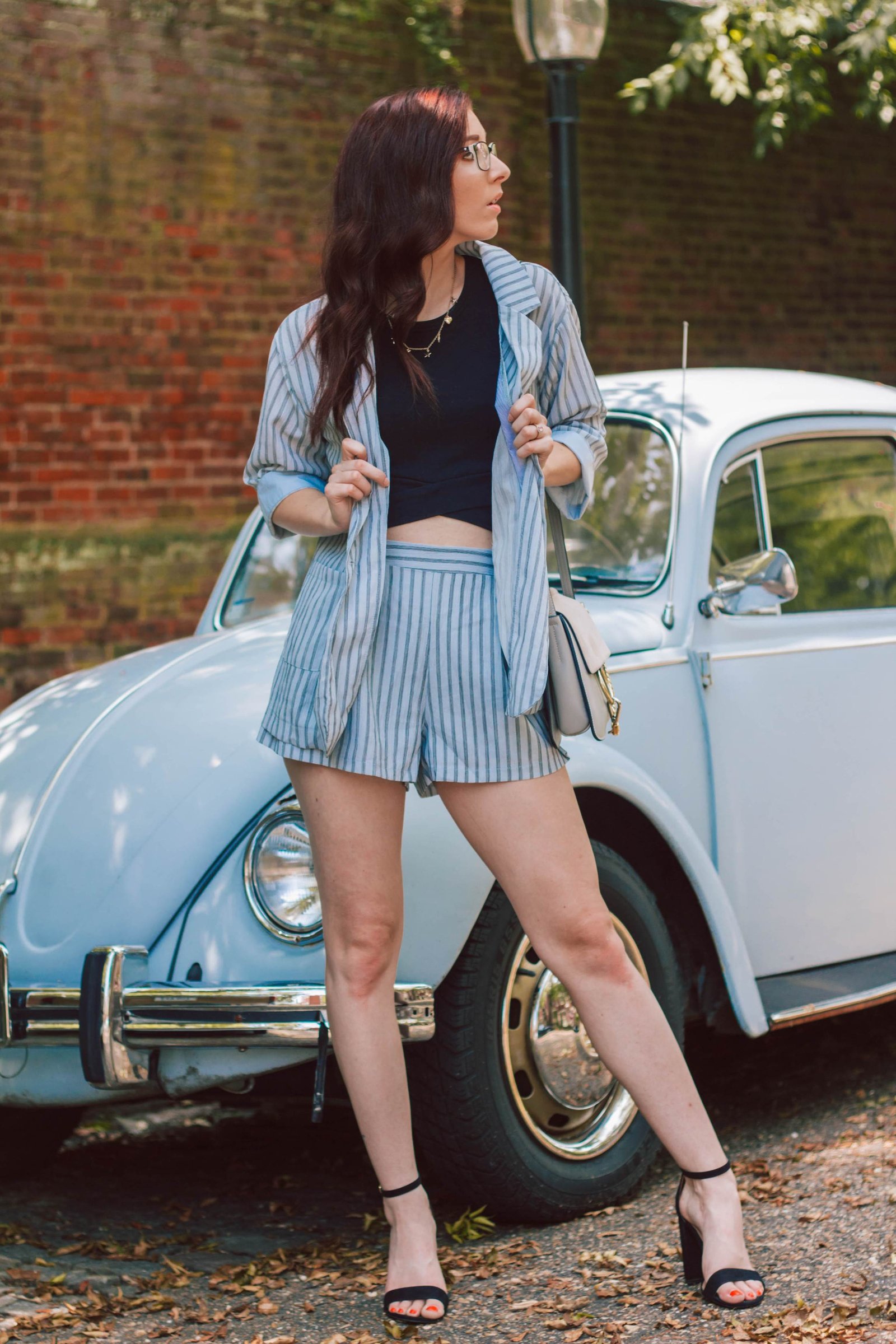 There are a handful of reasons why your closet deserves a summer shorts set.
Let's begin with ease. No one actually likes taking three years to find an outfit to wear in the morning. Just as it is with a matching set, these suits create a ready-made ensemble with little-to-no effort on your part. The hardest decision you'll be making is what to wear underneath and which shoes best fit the occasion.
In addition, your suit can be split up to provide more styling options. Take the blazer and drape it across your shoulders while wearing a summer sundress. Sport the shorts with a lacy tank top and sneakers for some laid-back street style.
A summer shorts set can easily become an autumn suit with the appropriate accessories. Roll down your cuffs and add a long-sleeve mock-neck bodysuit, OTK boots, and a baker boy cap. Talk about versatility! Finding clothing items that can be worn now, and again later are definitely my cup of tea!
Oscar Wilde once stated, "you can never be overdressed or overeducated," and that has always stuck with me. I would much rather appear at an event a bit fancier than everyone else than more ragged. When you wear a suit of any sort, you never have to concern yourself with being underdressed. These sets are foolproof!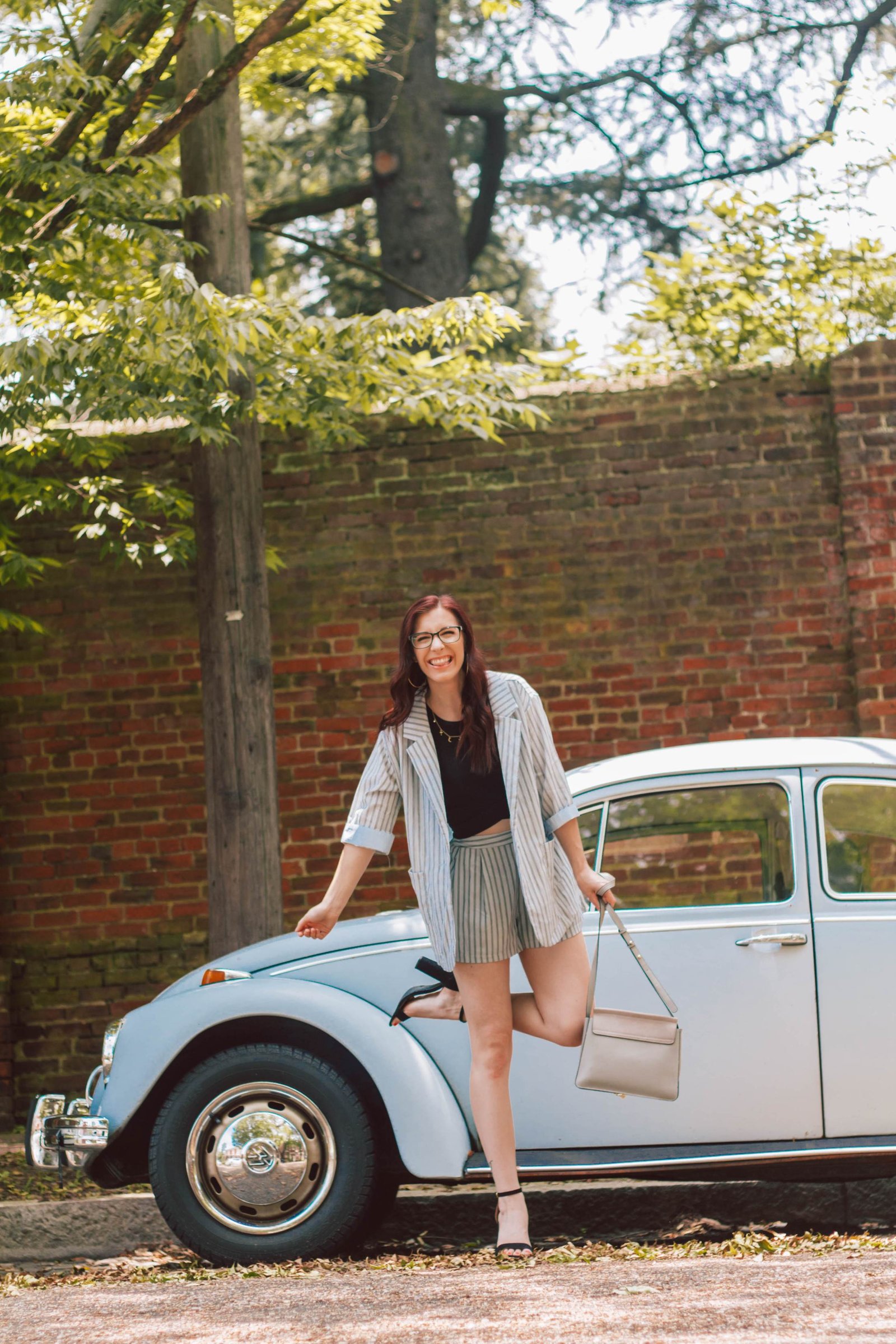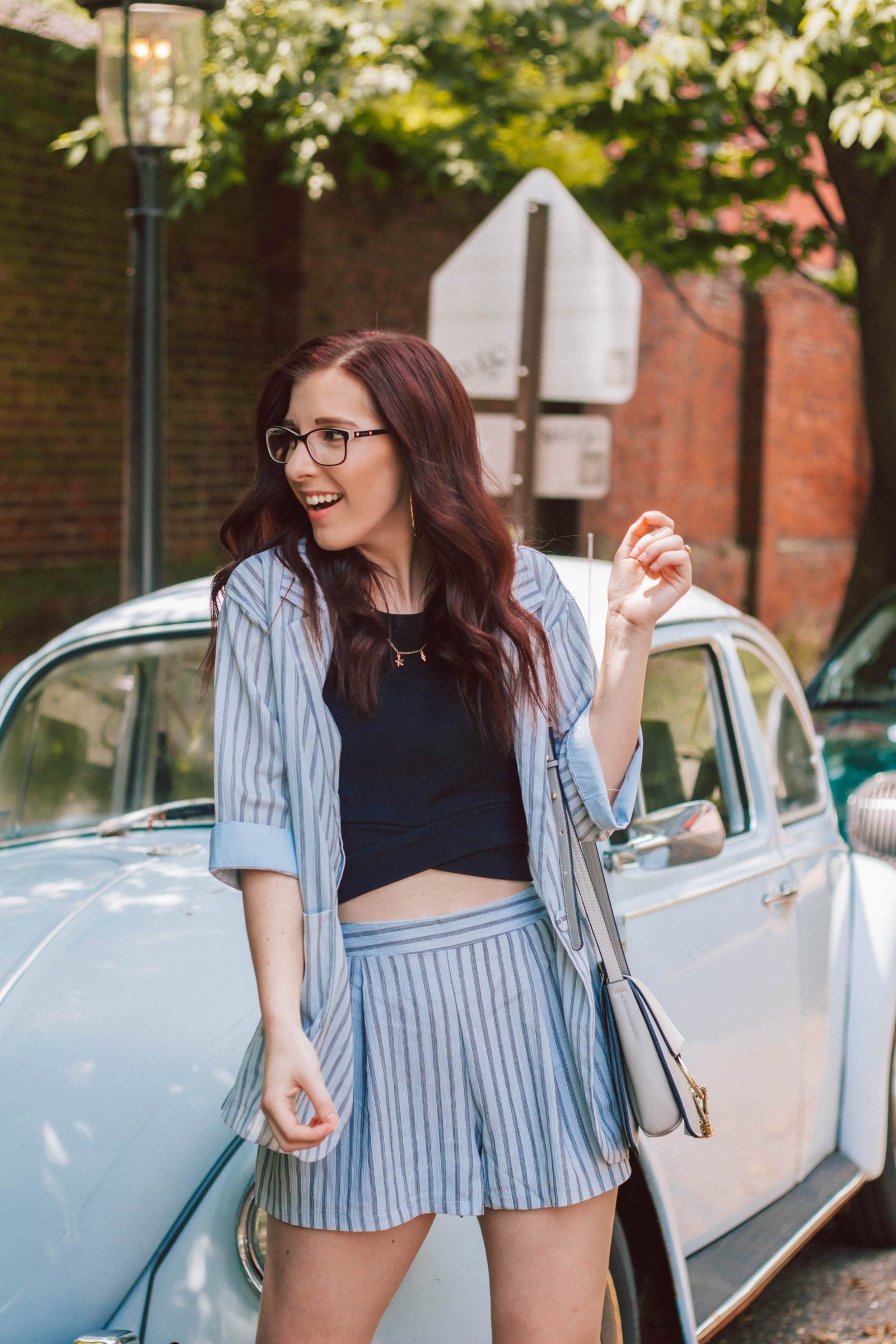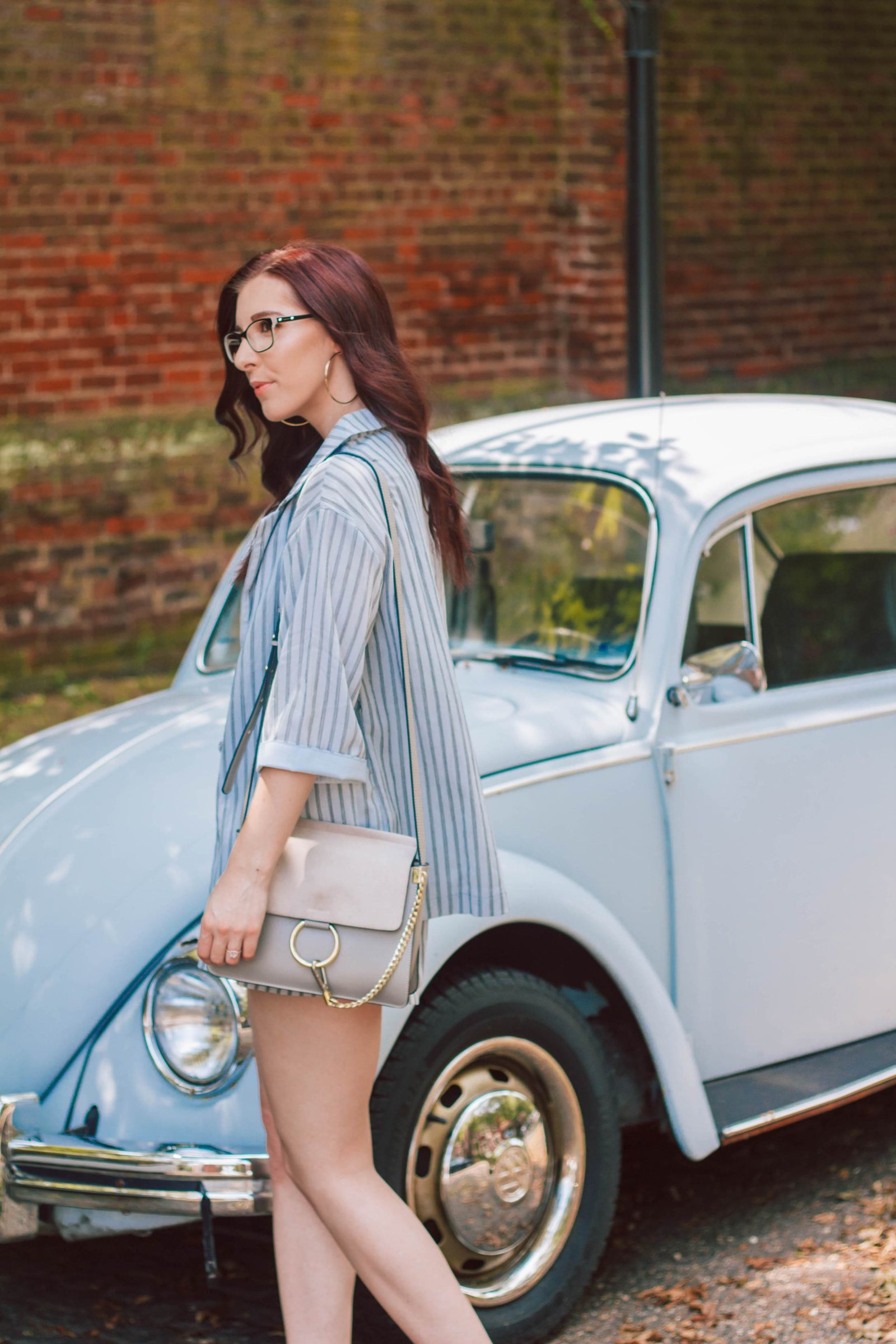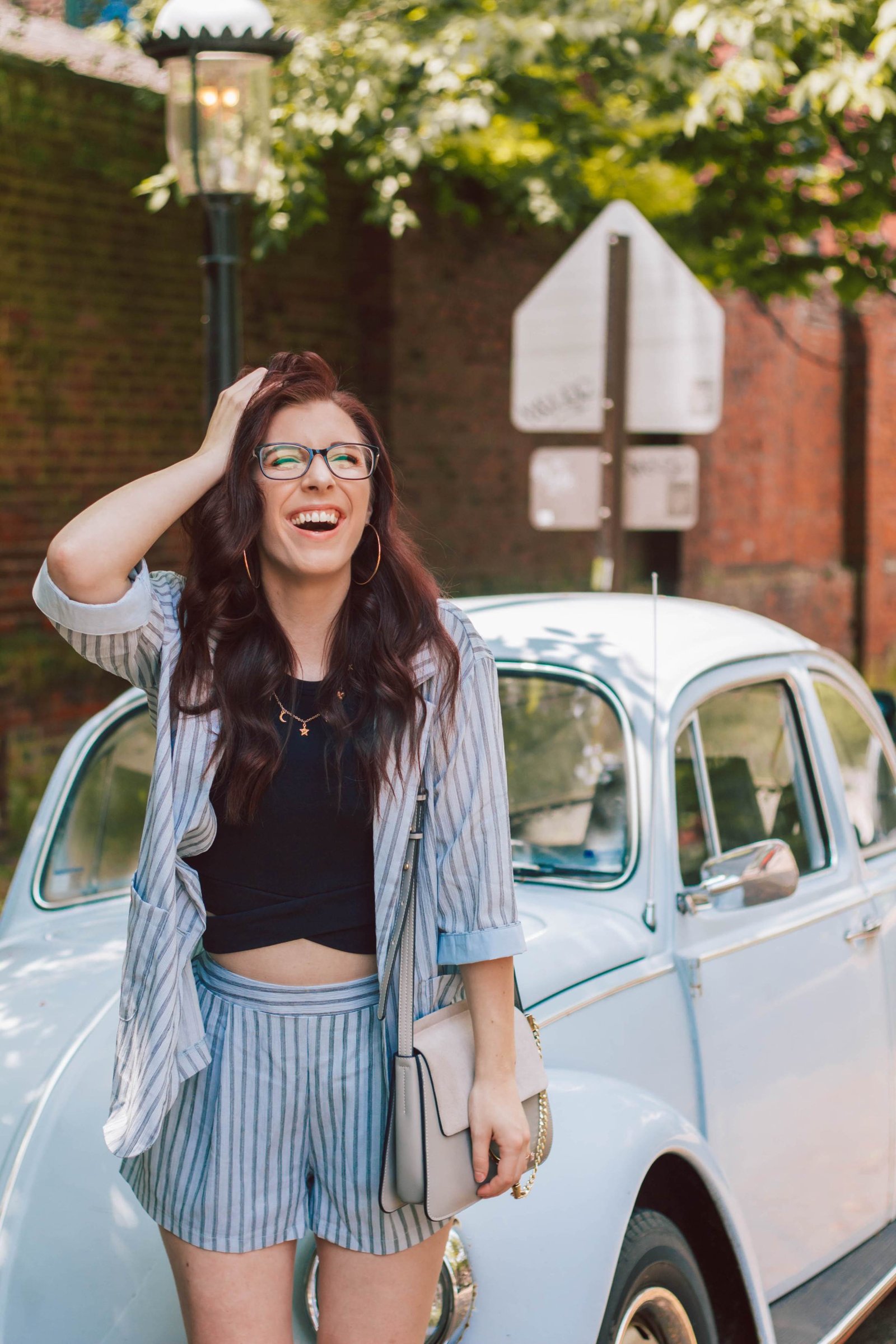 Will you be purchasing this summer shorts set?