This post is in partnership with Macy's for their #FindRemarkable campaign. As always, all opinions are my own. Thank you for supporting the companies that support The Espresso Edition.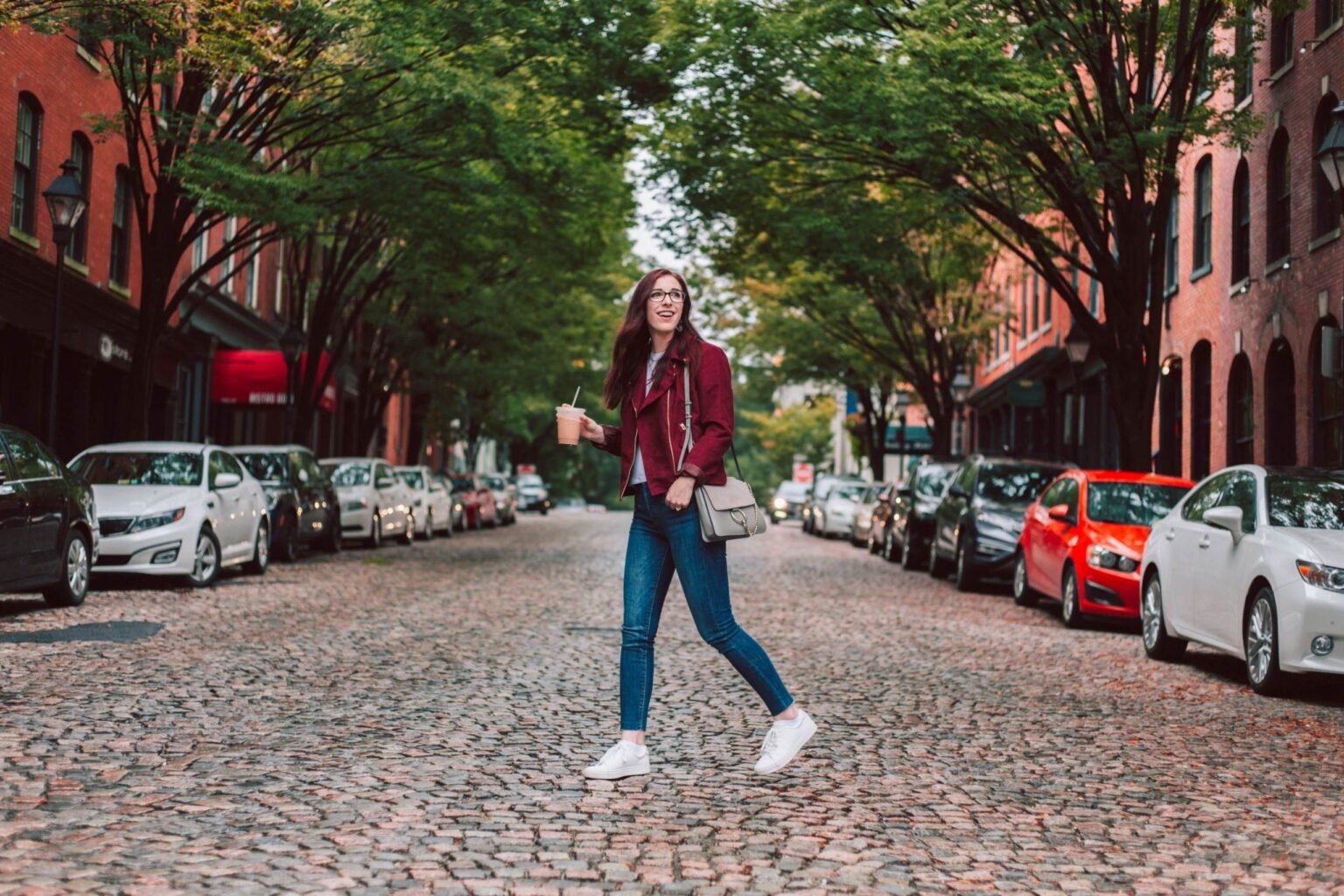 It's time to put away your beachy sundress, and bust out your suede moto jacket. I think I can officially declare it to be fall.
That may be the most #basic opening I've ever written on this blog, but I don't even care. My favorite season is here and I'm beyond thrilled about it. Currently, I'm sitting in a cozy cafe, sipping on a mocha latte, watching raindrops roll down the window. The temperature never rose above 65° today and I have been savoring every second. I was able to snag these photos in between the raindrops with my photographer, Meredith, and I couldn't get over how fantastically fall they felt!
Autumn isn't the only thing I'm excited about today. I had the opportunity to partner up with Macy's for their #FindRemarkable campaign! They sent me in-store to meet with a personal stylist and prepare me (and my wardrobe) for the changing seasons. This service is something that Macy's offers for free, and I'm so glad I was able to take advantage of it. I gave my stylist a set budget, and she helped me round up eight items I'll be able to wear this fall and many more to come! Over the next couple of weeks, I'll be sharing several outfits that include these fantastic pieces. Let's start with this stunning, burgundy moto jacket!
---
Outfit Details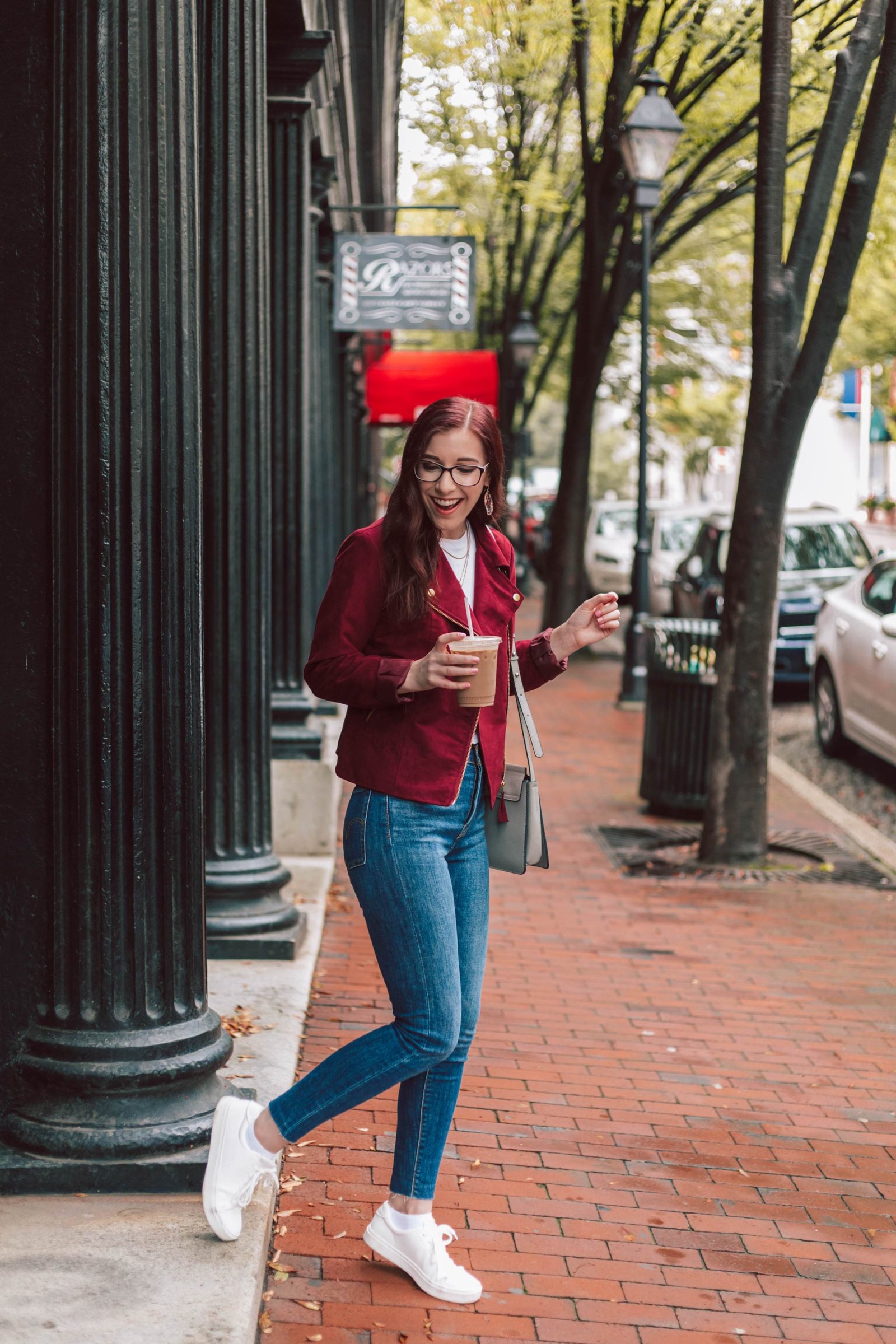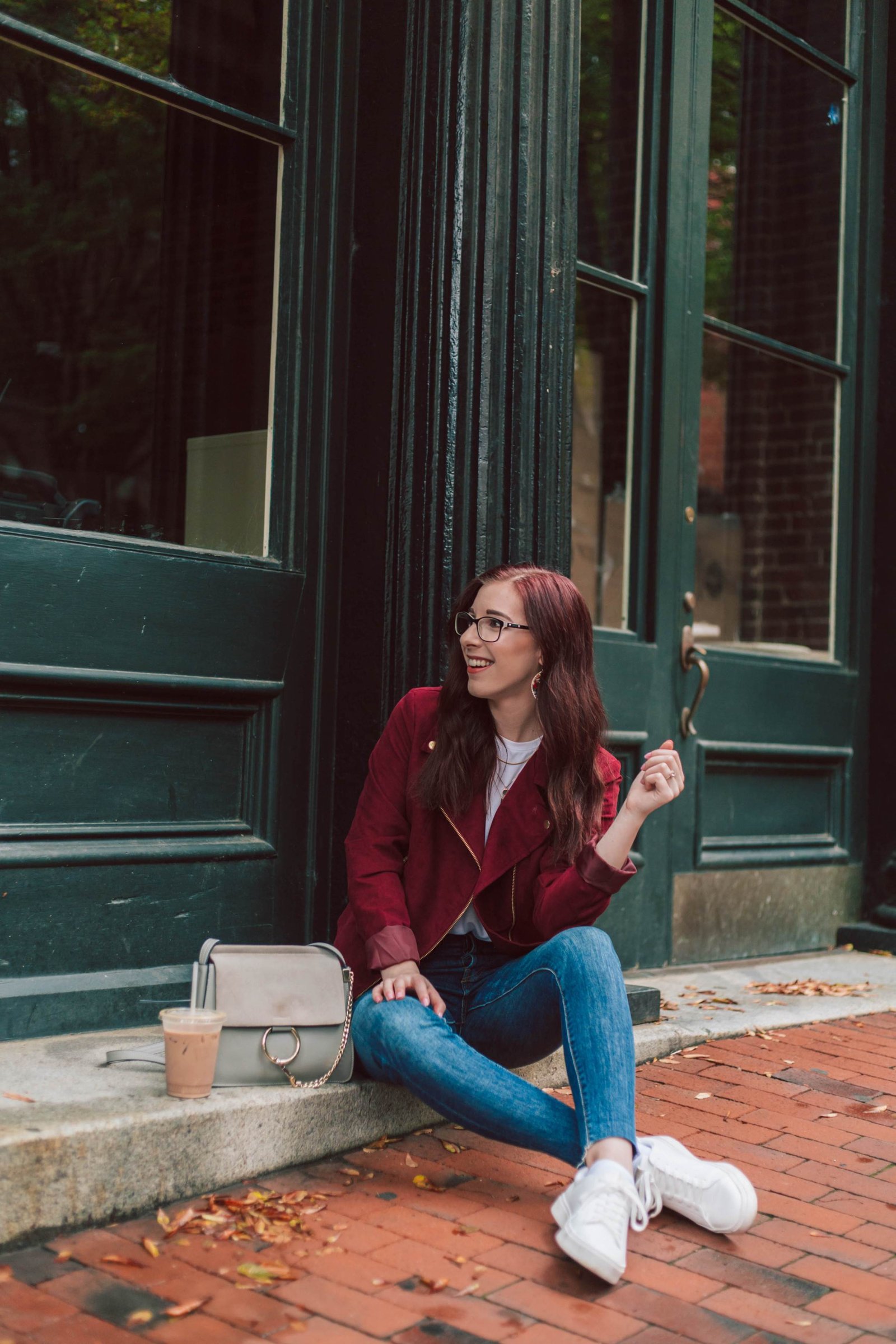 Let's take a second to appreciate this suede moto jacket.
It girls from actor Jamie Chung to mega-blogger Brighton know that this is the jacket to beat. The rich burgundy color is simultaneously fun and versatile. It can be dressed up and dressed down, and it's incredibly comfortable. It's like this jacket was made just for me. It's almost the same color as my hair, and it has shiny hardware that matches all my jewelry! It's relatively lightweight, which means you can wear it with a comfy tee in 60° temperatures – like I did – or with a snuggly turtleneck sweater in 40° chills. Moto jackets such as this will never go out of style. You can hold me to that statement, because I 100% believe it's the truth!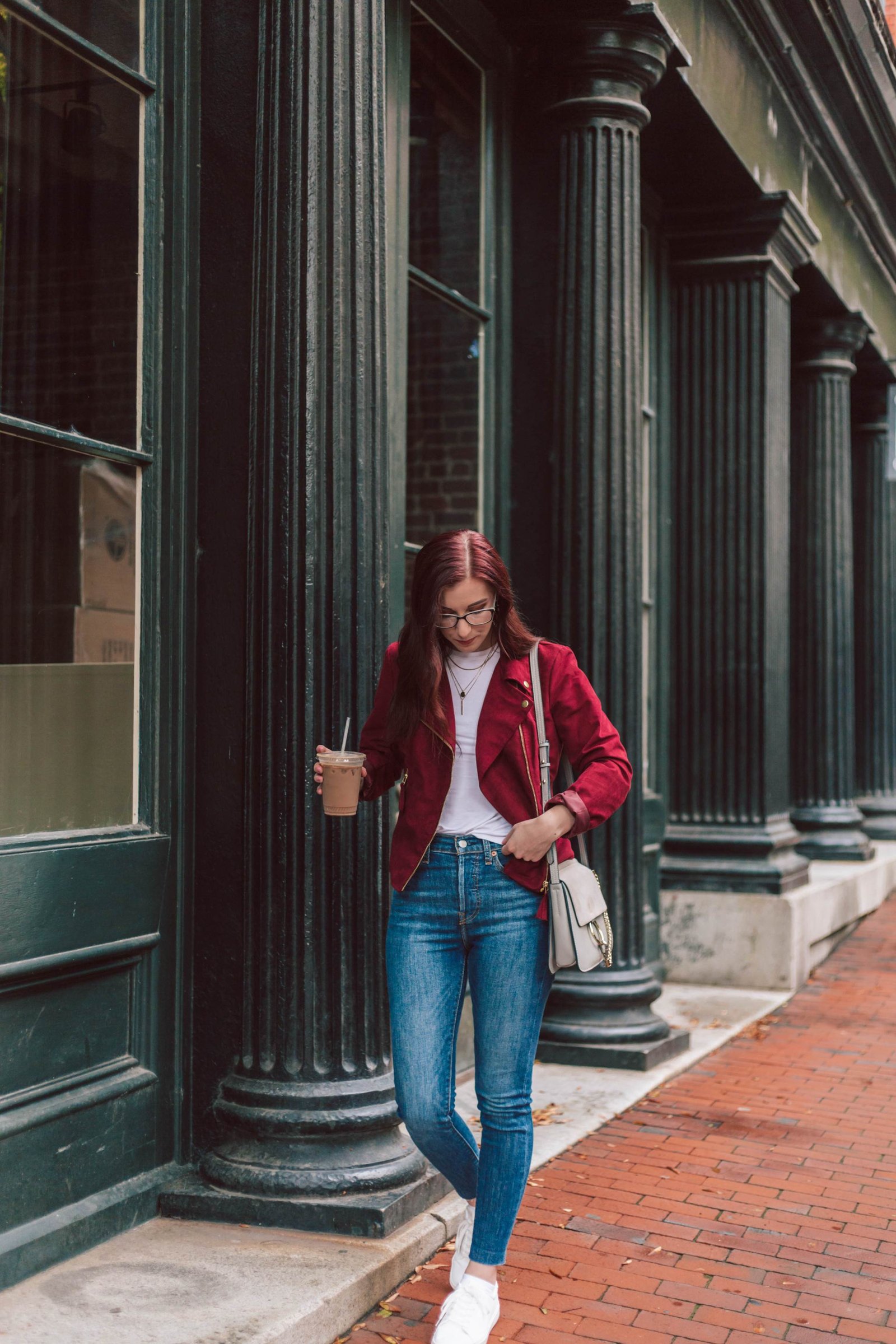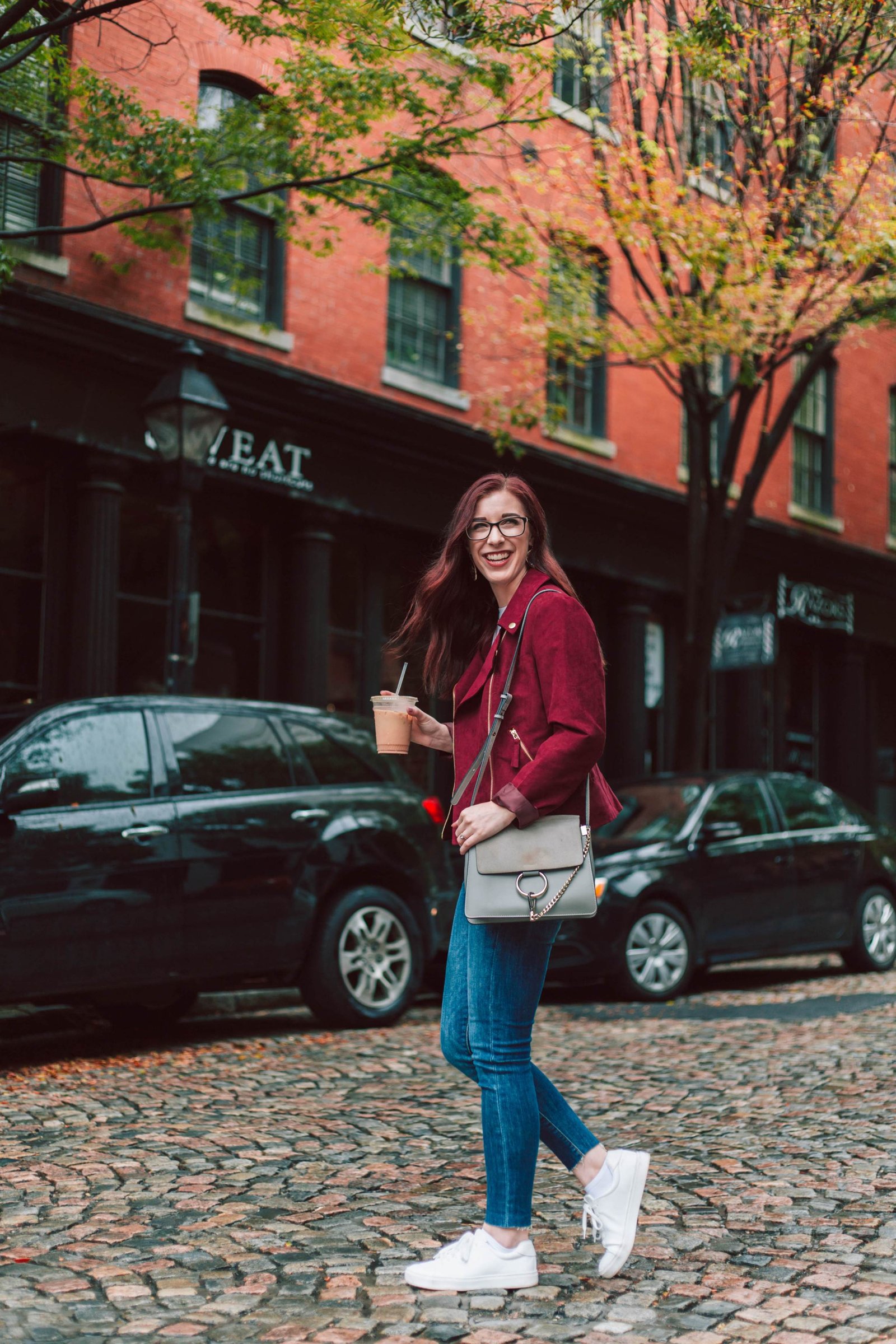 Will you be rocking a suede moto jacket this fall?