Life is so hectic right now that you'll rarely find me dressed up. Typically I'm just rocking a casual outfit like this one with my camo jacket!
You may think I'm joking, but I feel as though life is going at the speed of light lately. Along with moving into our new townhome this past weekend, our wedding is just two weeks away, and as a friend of mine recently asked (and I concurred), "are we in a time vortex or something?" Each day, a few more boxes are carried from my parents' home to my new place. Each day, I check another thing off my wedding to-do list. Each day, I start to realize that I'm getting ready to encounter something monumental in my life. It's pretty exciting, I might add!
While I'd love to keep to my typical blogging schedule, I just know that in the next several weeks, it's unlikely that I'll keep to any normal schedule at all – blogging or not! I sure do hope to keep sharing as much as I can via social media. I've even been working on a "moving in" vlog to hopefully get up at some point. I've just found myself documenting less and living in the moment so much more over the past few weeks.
Outfit Details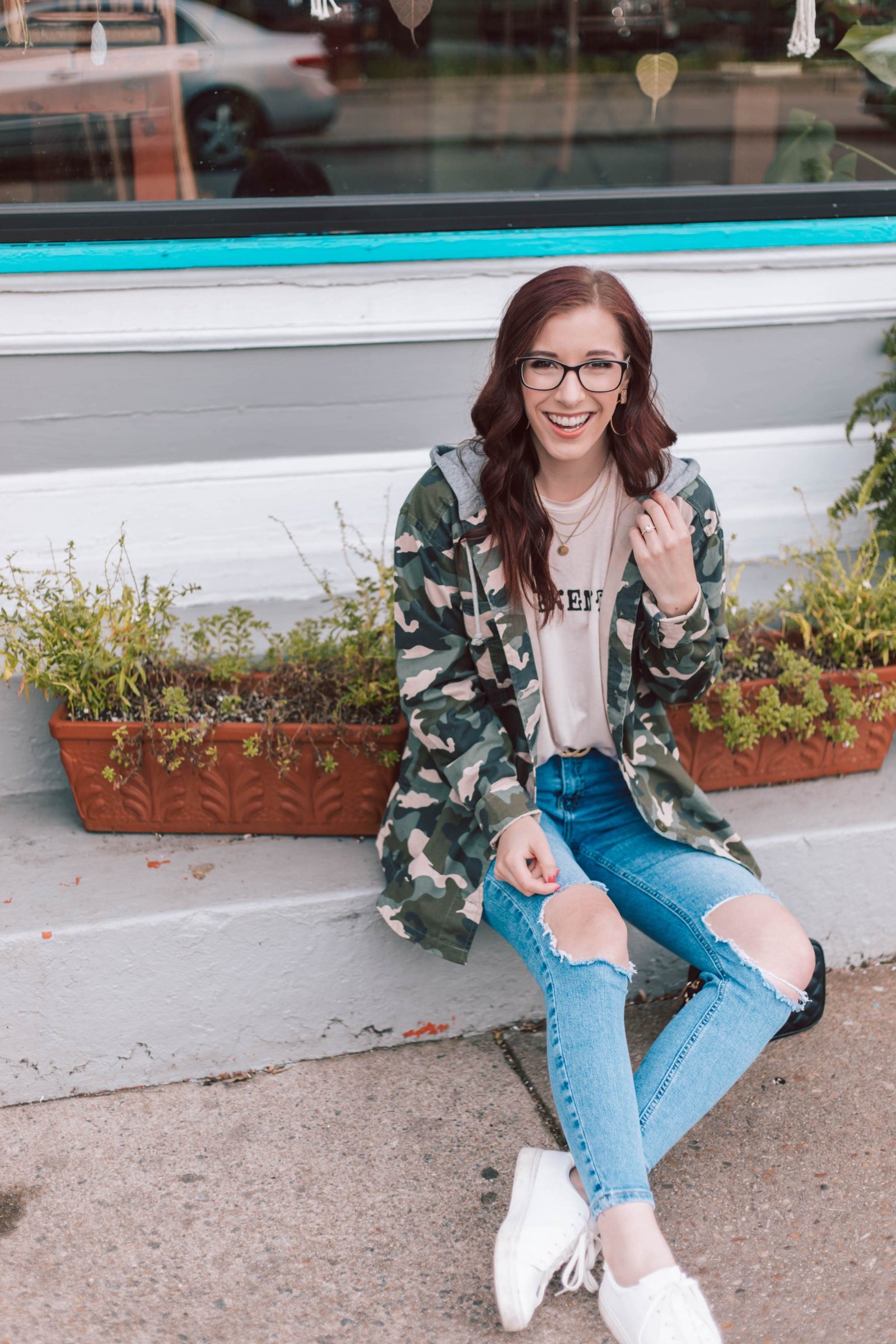 I also wanted to clear up some confusion!
A lot of people assumed my fiancé and I already lived together, so I've received some baffled DM's when I mentioned our move! I am, in fact, still living with my parents – and will continue to do so until the wedding. It's given us the ability to save some serious money, and it's really nice to have help when I'm dealing with a gastroparesis flare-up. Most of my stuff is already at the townhome, but I won't move in fully until we return from our honeymoon. I'm so excited to finally live with my man and begin this chapter of our lives.
I'll bet you want to know just a little bit about this outfit, considering this is a fashion blog.
So, let me start with my tee. I know it's not the focal point of the outfit, but it's certainly my favorite part. I received this $15 slouchy "Weekender" graphic tee from Sugarhigh, and have proceeded to wear it every single weekend, almost without fail. It's quite possibly the softest tee I've ever owned, and the light mauve color matches with so many other pieces in my wardrobe. Of course, to complete this casual outfit, the camo jacket was a must. I've never really been huge on camo, but this one is a little oversized, not too bulky, and really makes my outfit pop! Definitely the perfect piece for running errands, or throwing over a LBD for a dressed down night out!
Shop more camo jackets here: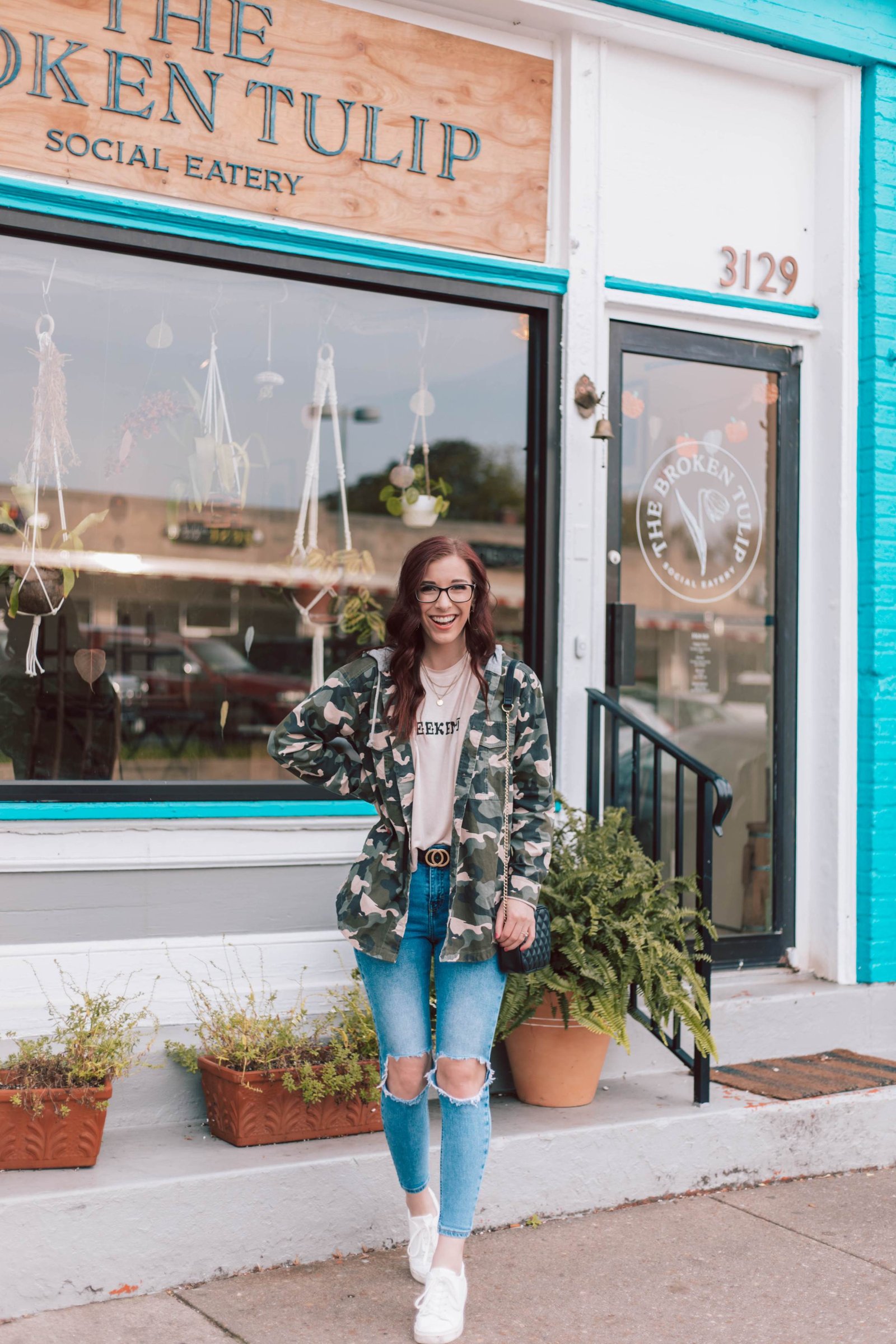 Thanks for your patience during this nutty season of my life. You all are the best!