This post is in partnership with Versona. As always, all opinions are my own. Thank you for supporting the brands that support The Espresso Edition.
I couldn't pass up the opportunity to share this pumpkin patch-approved Versona outfit on #NationalPumpkinDay!
I guess I always had it in my head that sweater vests were for "older ladies." There was never a time where I looked at one and thought, "that's so cute. I should wear it!" That is, until I saw this duster-length vest from Versona. It has a creamy oatmeal color and a rolled collar. It's also buttonless, which makes it feel less confining and more laid back.
For my afternoon at the pumpkin patch, I chose to wear it over a black knit pullover. Of course, I paired it with classic denim and some comfy booties. There was little effort in putting together this outfit, yet I felt chic as can be. I could see myself wearing this outfit on a regular basis! In fact, I actually did wear it just a couple days later – but swapped the sweater for a raglan tee since the weather was a bit warmer.
This kind of sweater vest is designed to make any outfit appear more put-together. Imagine it over a sweater dress, belted at the waist! Or maybe your style is more along the lines of a plaid flannel with leggings. Either way, this Versona vest is an excellent third piece. Below, you can shop a few of my other favorite sweater vests from Versona.
SHOP SWEATER VESTS
Outfit Details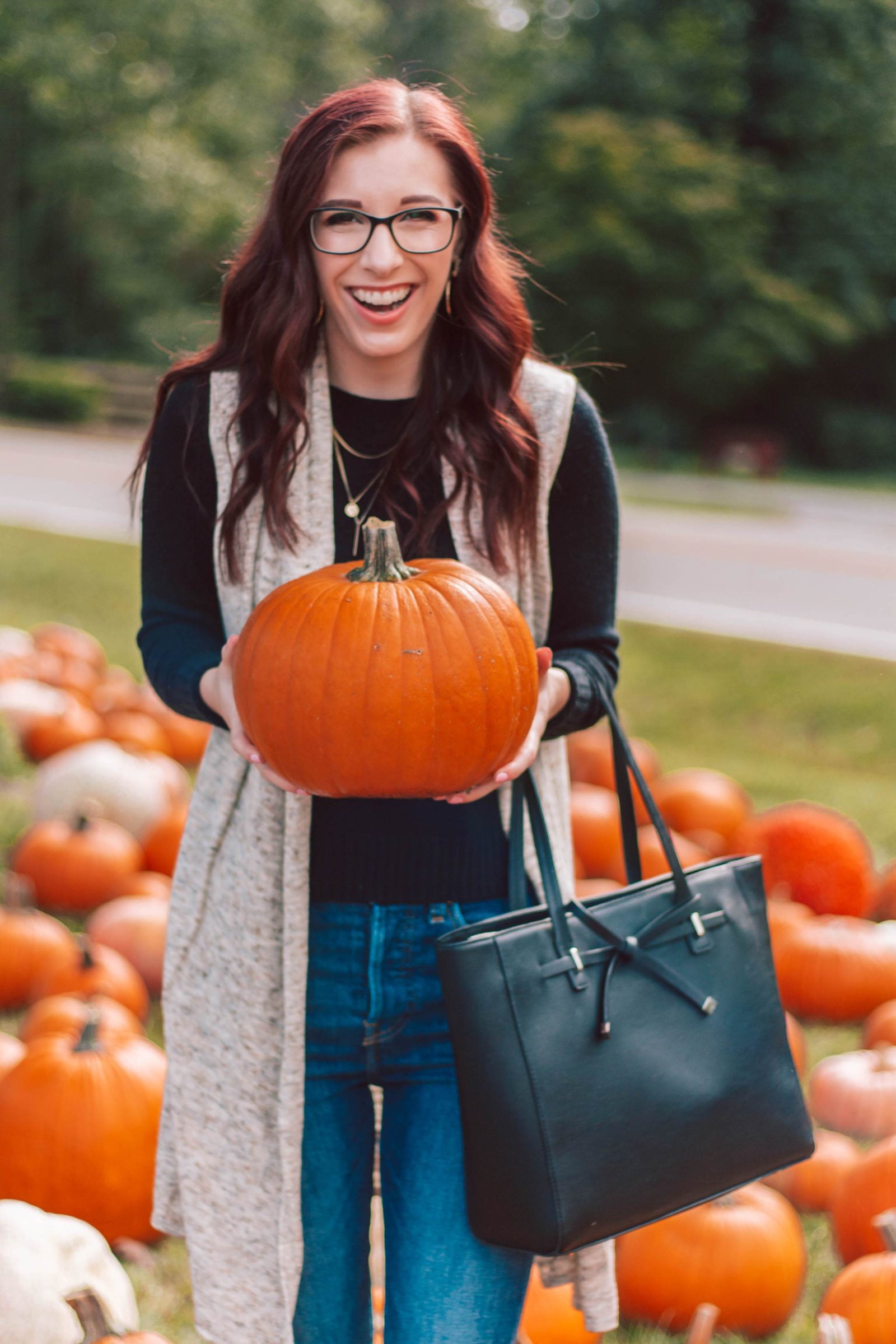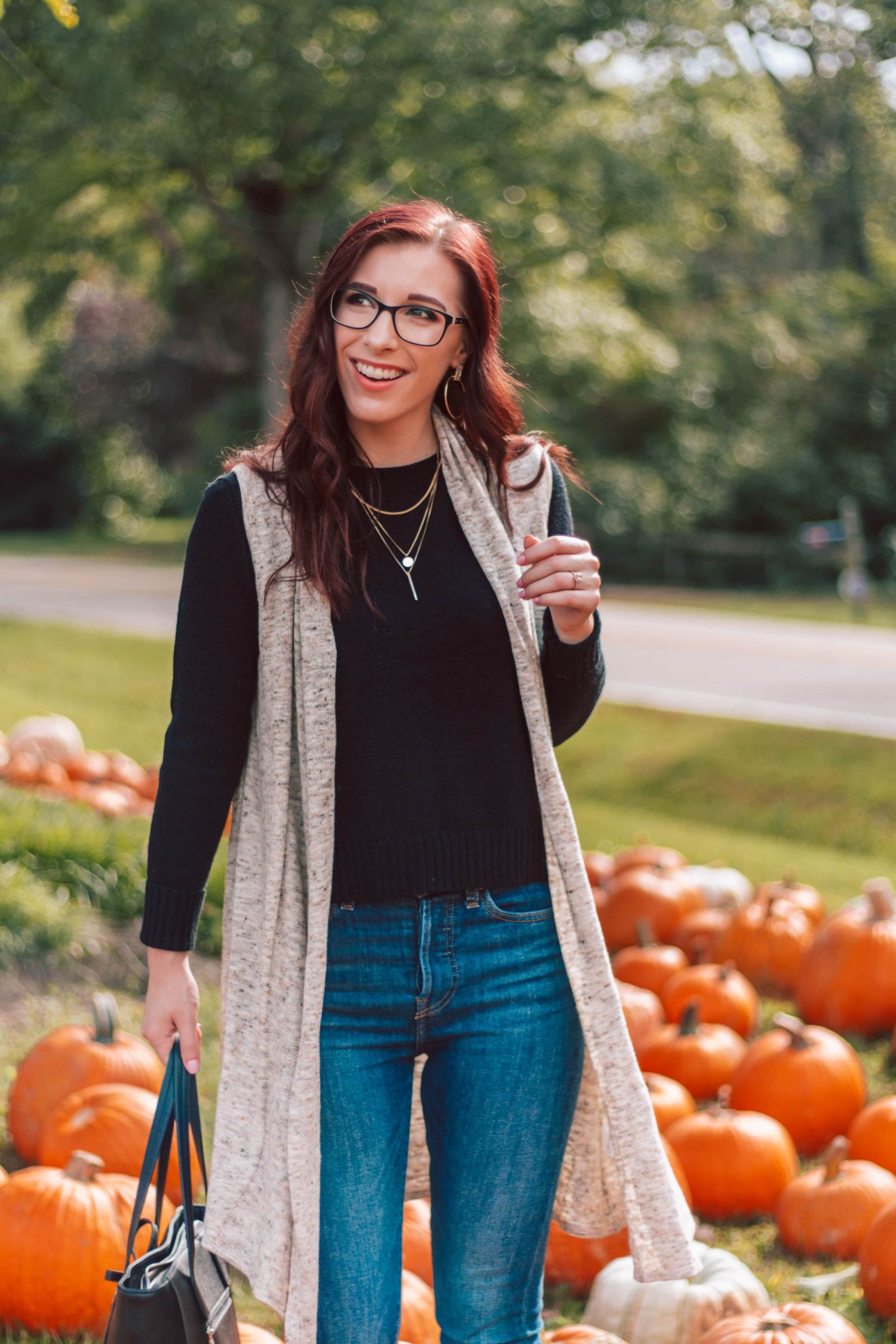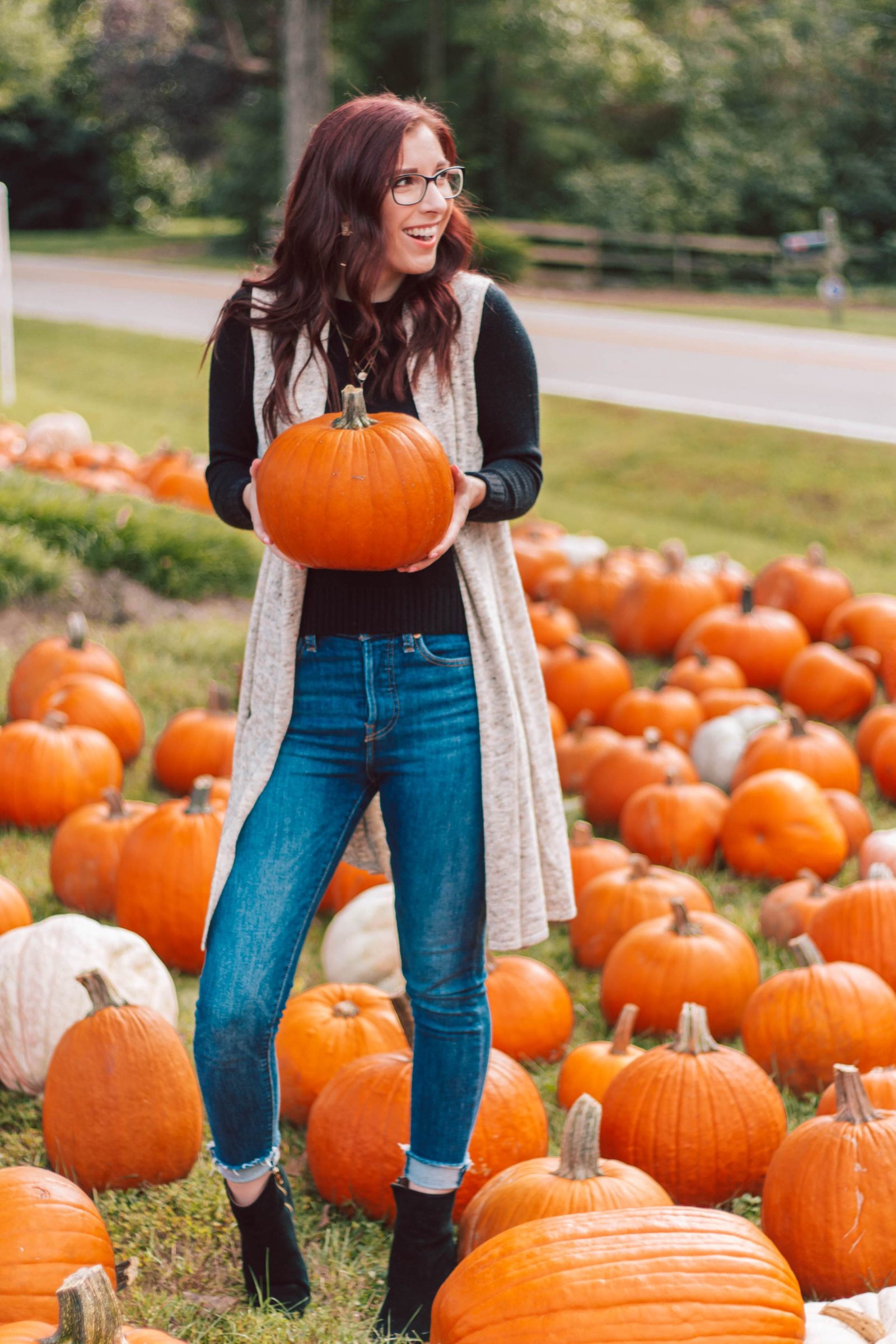 Let me tell why I love shopping at Versona.
First of all, let's talk about style. They have pieces that cater to everyone. Whether you're boho or classic, streetstyle or preppy, they've got something that you'll love. They also cater to all ages. I could easily find something that suits my millennial style, while my mom could also discover pieces there that she very much enjoys.
Next, of course, are the prices. They're so affordable. We're not talking "cheap" per say, but rather, affordable in terms of quality. They believe in high quality items, but you're not going to lose your left arm going on a shopping spree. Expect to pay between $15-60 per item. *Side note: as I'm writing this, the most expensive piece on their website is a thick, faux fur jacket for $80.
Lastly, they're unique. You won't find just run-of-the-mill styles at Versona. Instead, you'll notice that while they stay on-trend, they have more diversity to their range of clothing. Some of my most talked-about pieces have been from this shop. Including this blouse that I'm still getting compliments on a year later!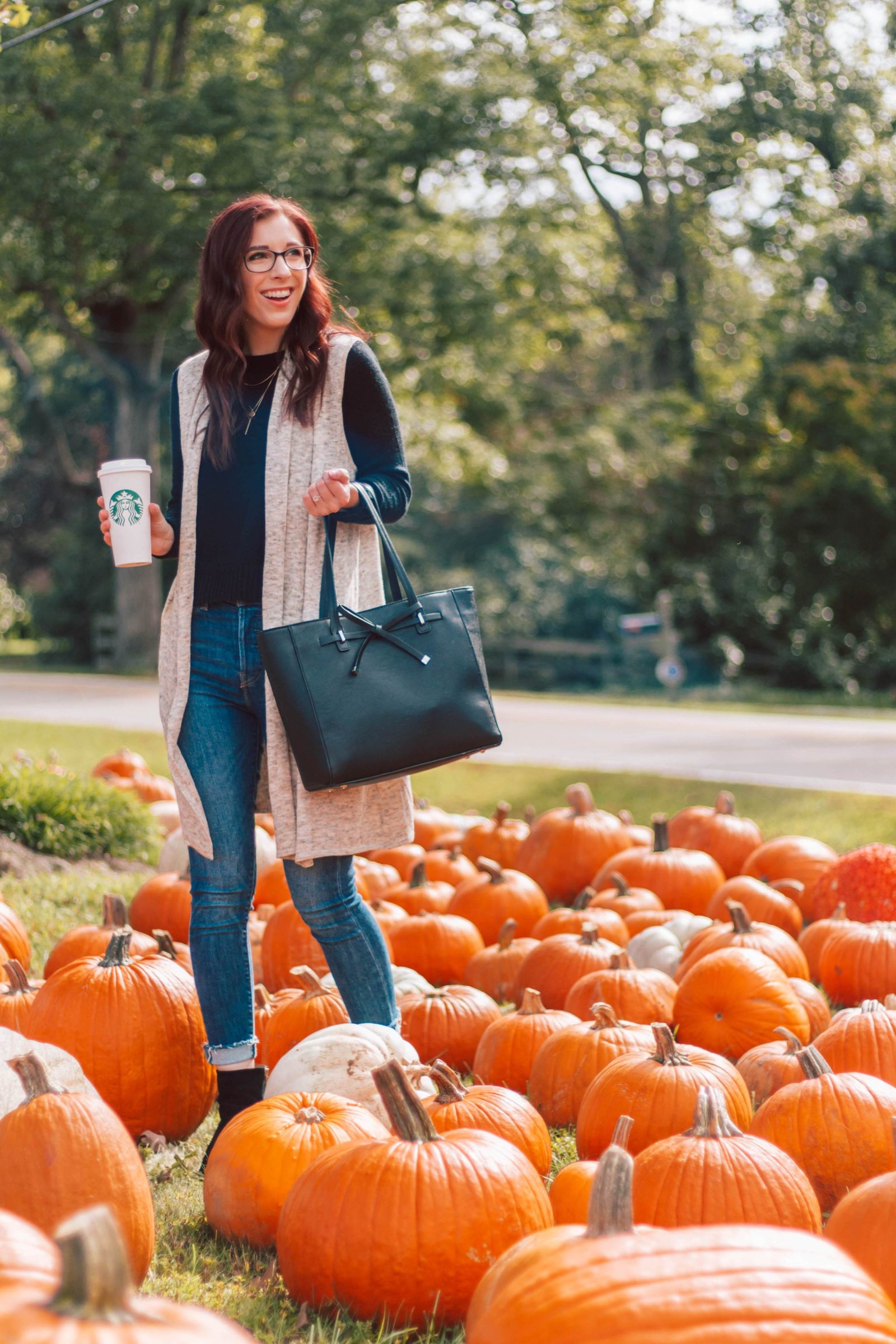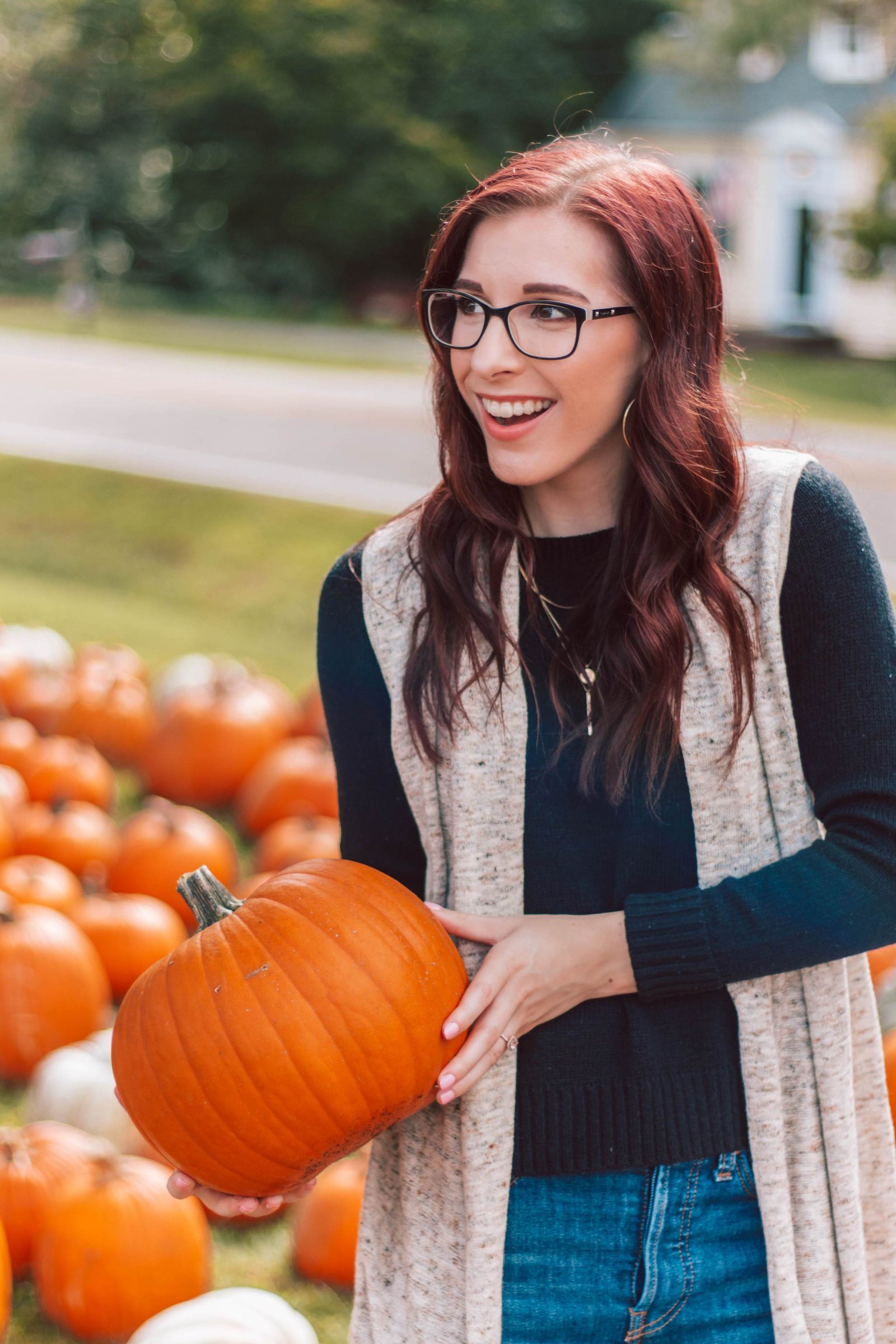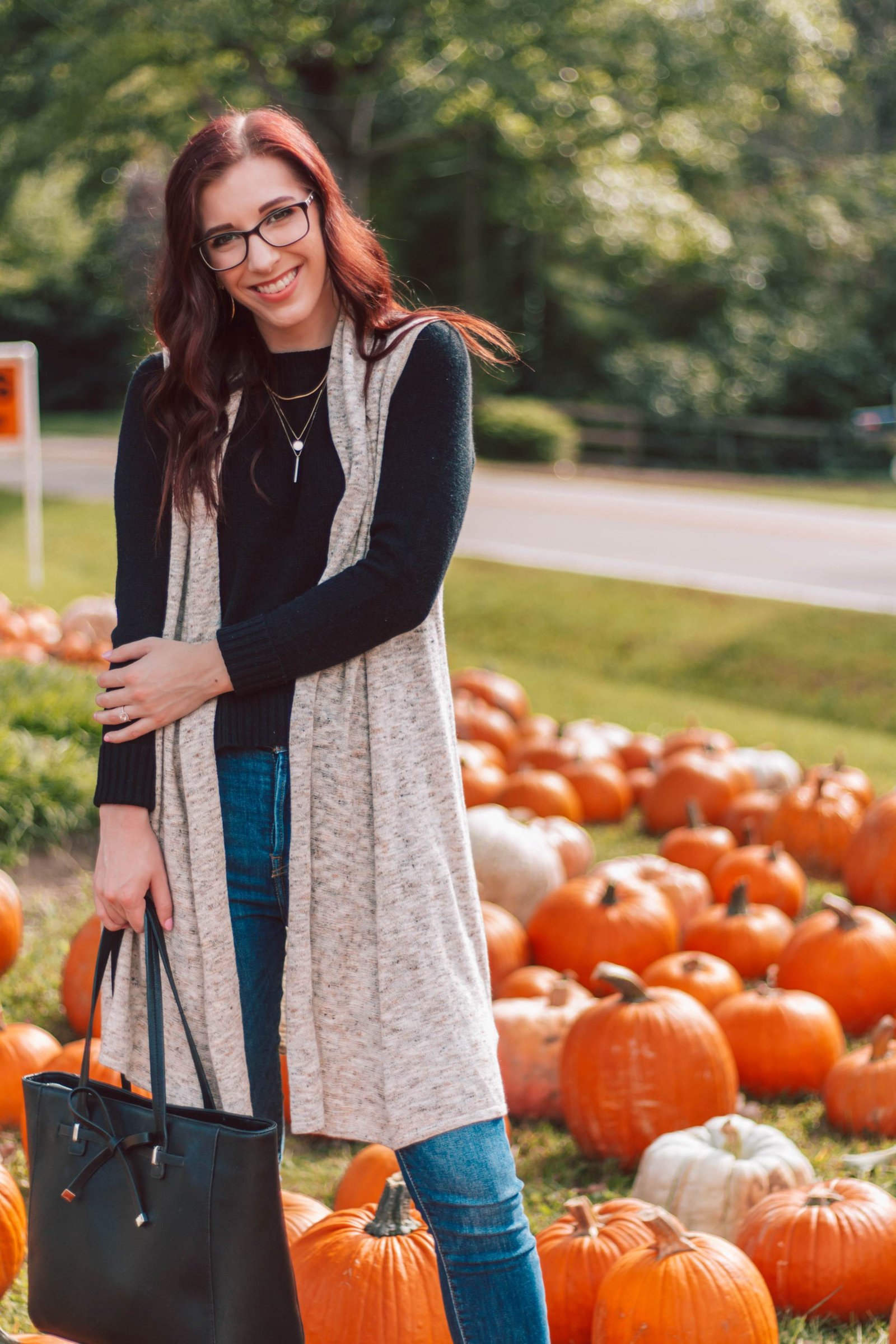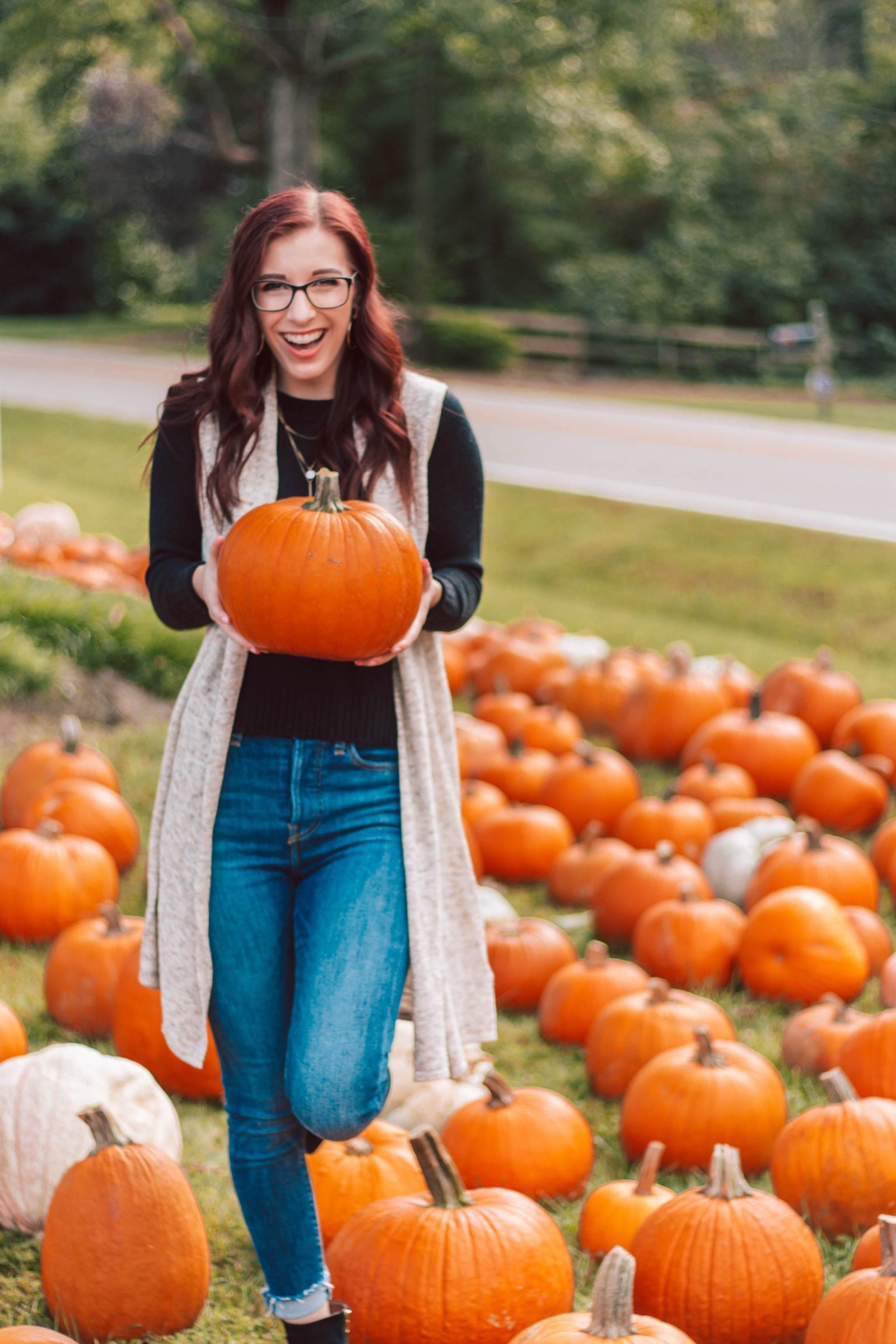 Have you ever shopped at Versona?