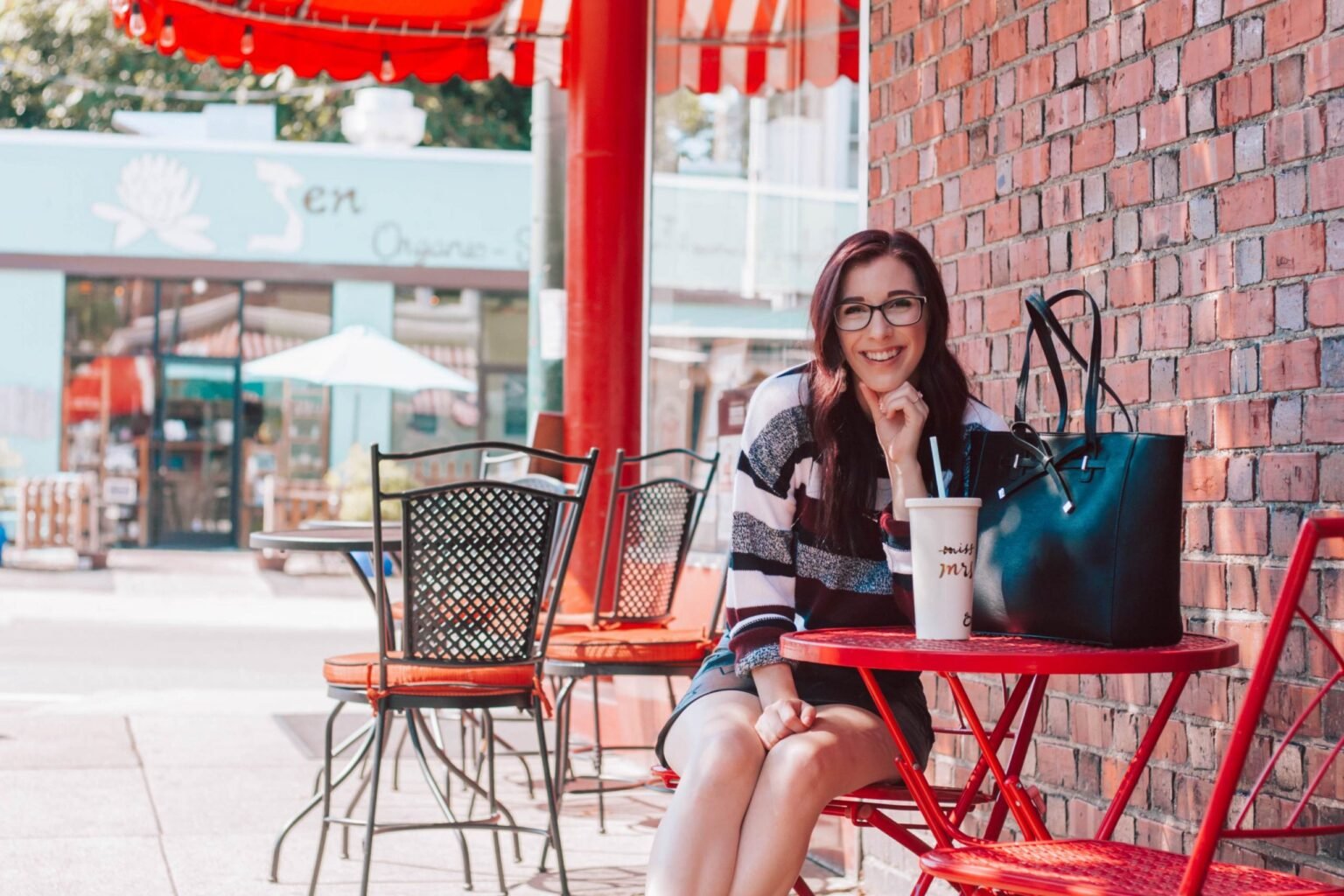 I think SpongeBob said it best when he said, "the best time to wear a striped sweater is all the time!"
I gotta rave about this fabulous striped piece. So, I'm going to do just that! Stripes are my favorite print of all time, and I'm convinced that will never change. They're incredibly classic, and can be wonderfully flattering as well. After trying on this sweater at H&M, I knew I couldn't leave the store without it. My blogger friend, Lindsey, mentioned how perfectly the maroon stripes matched my hair, and that was all I needed to hear!
---
Outfit Details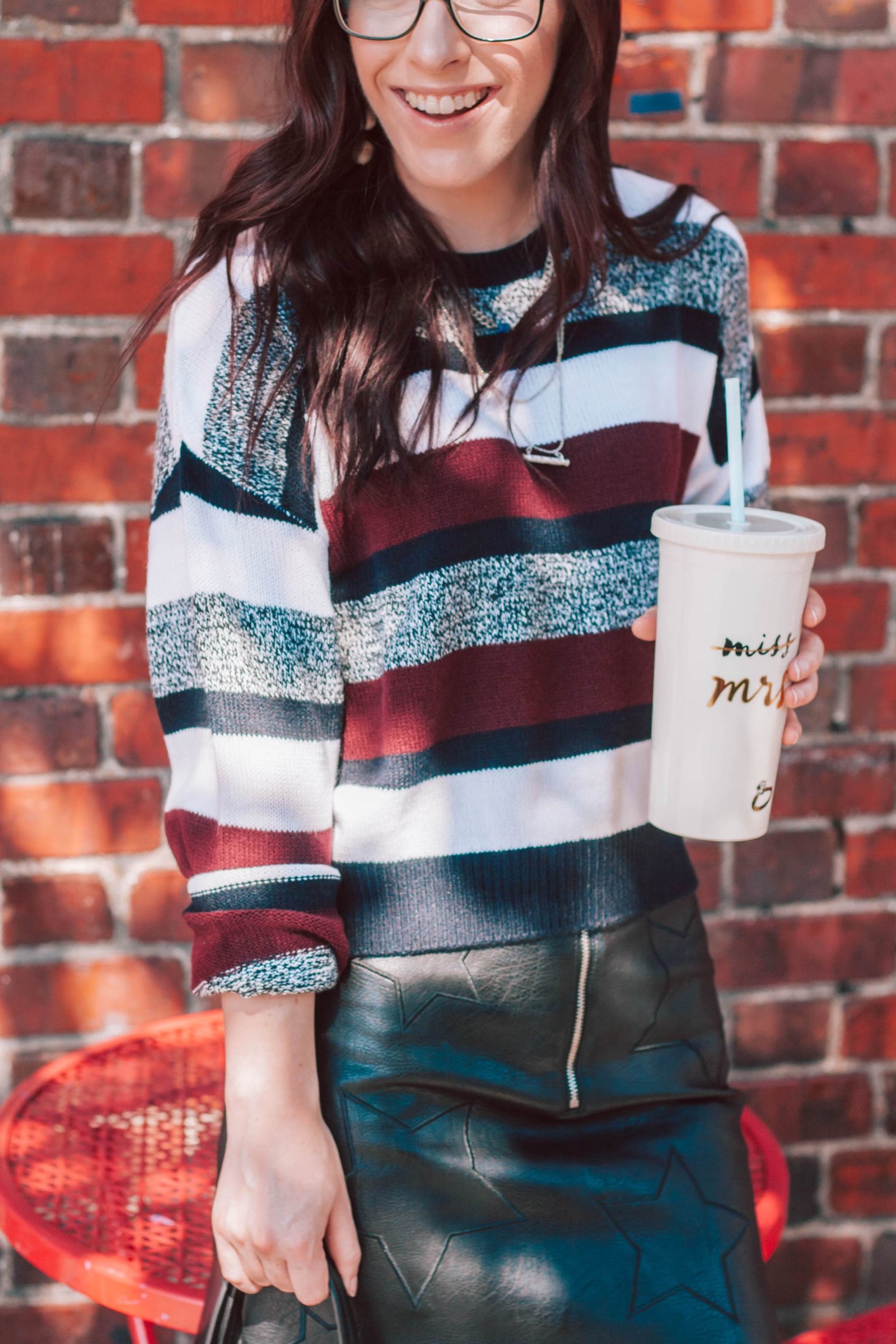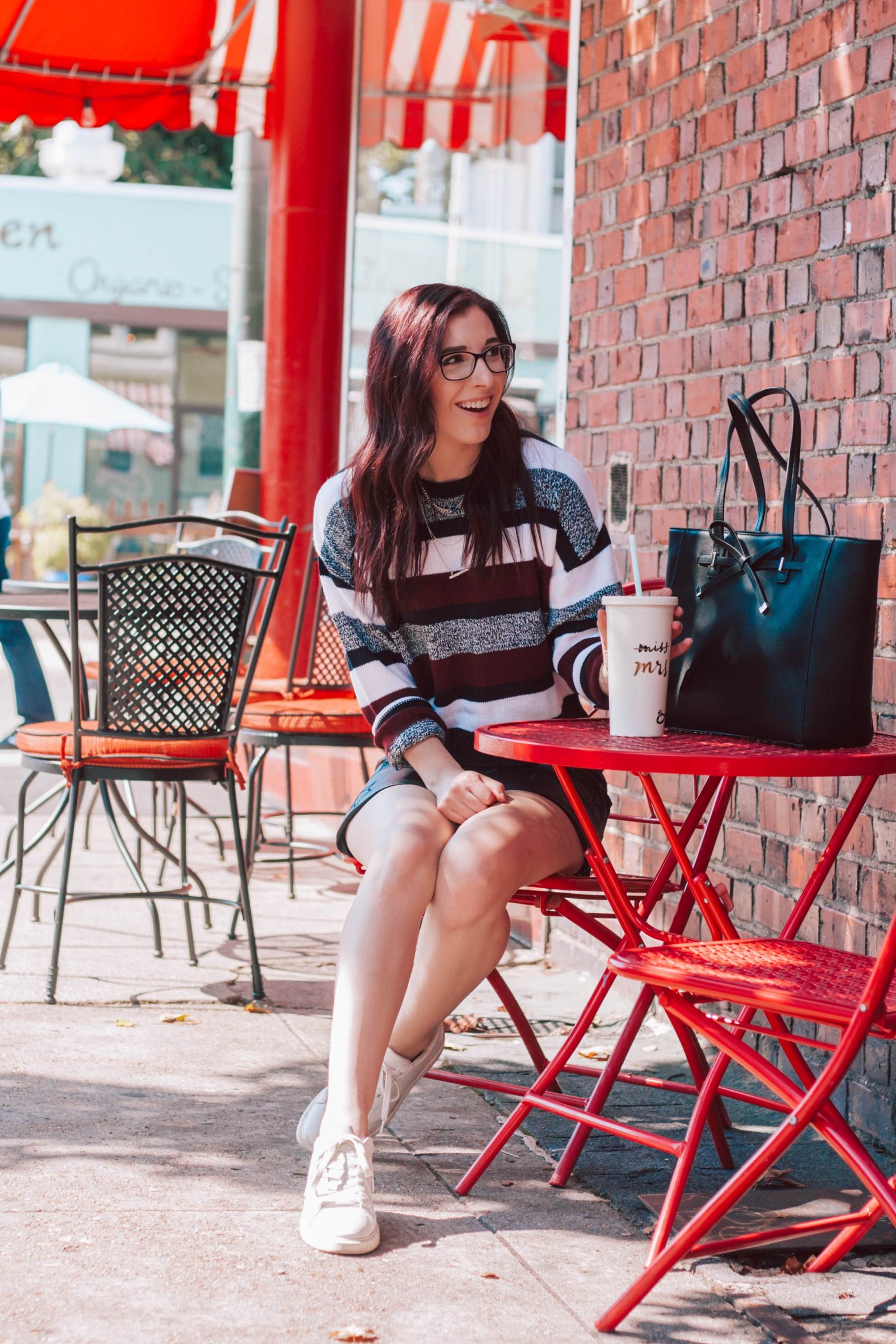 This kind of sweater should be a requirement in every fall wardrobe.
Not just because of the fabulous stripes, but because it's a lightweight, versatile piece that you'll be able to wear time and again. If it's 80°, just style it how I did with a mini skirt and sneakers, sleeves rolled up. If it's 50°, try it with skinny jeans, booties, and a leather jacket to keep you warm. There are so many styling options when it comes to thin – not sheer – sweaters such as this. The stripes are just a bonus!
If you've been looking to shop for autumn (officially less than a week away now), H&M is an excellent place to start. I've mentioned it before, and I'll mention it again – they really have some incredible deals. They're one of the few stores whose email newsletters I truly look forward to, hoping for a coupon code or sale alert! They've upped the quality of their pieces, but the prices remain the same, making them one of my favorite retailers to shop. Nope, this isn't sponsored at all (although that would be a dream). I just really love their clothing!
It just so happens H&M offers a great selection of affordable, striped sweaters. So I've rounded them up for you to grab for yourself! You can thank me later. 😉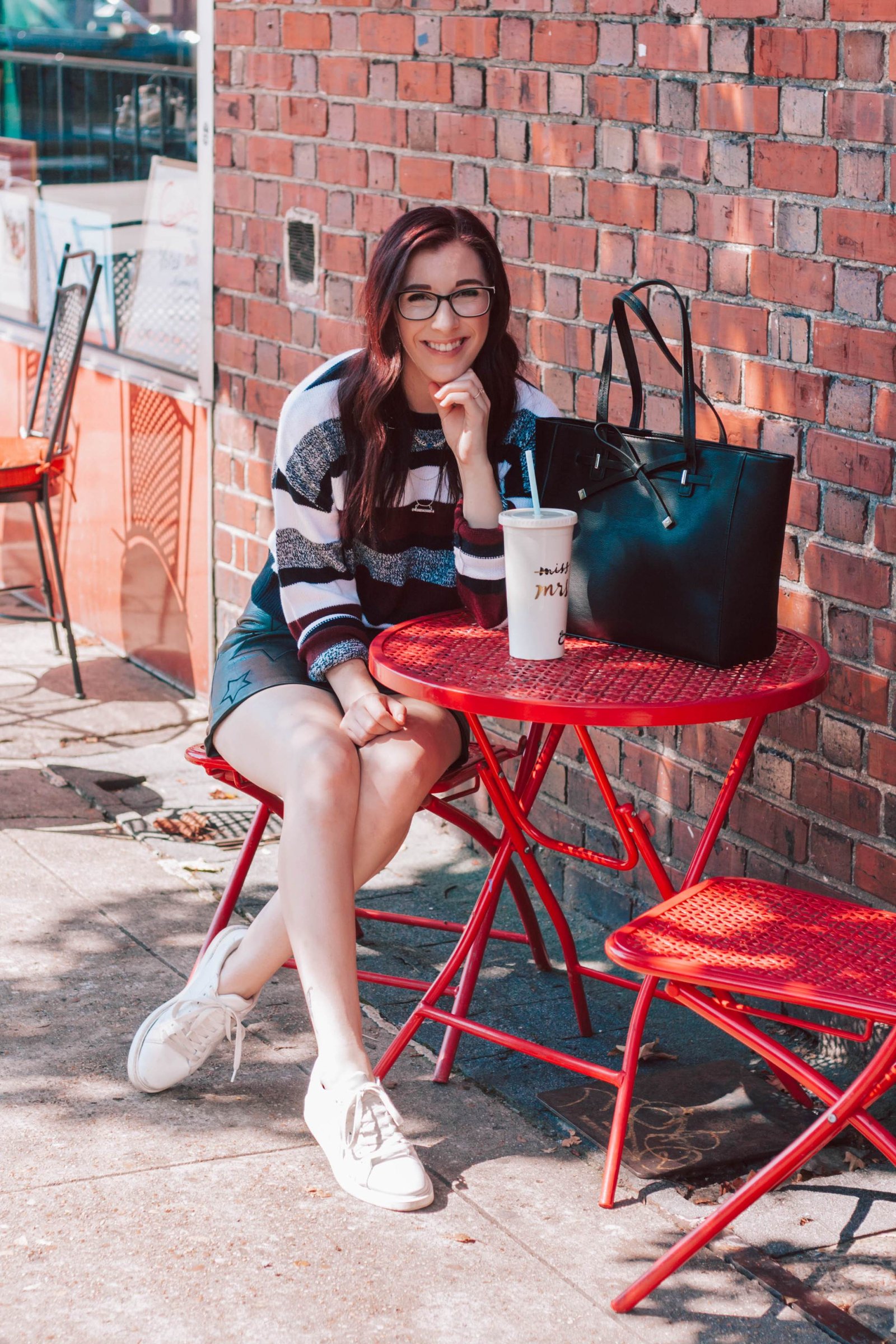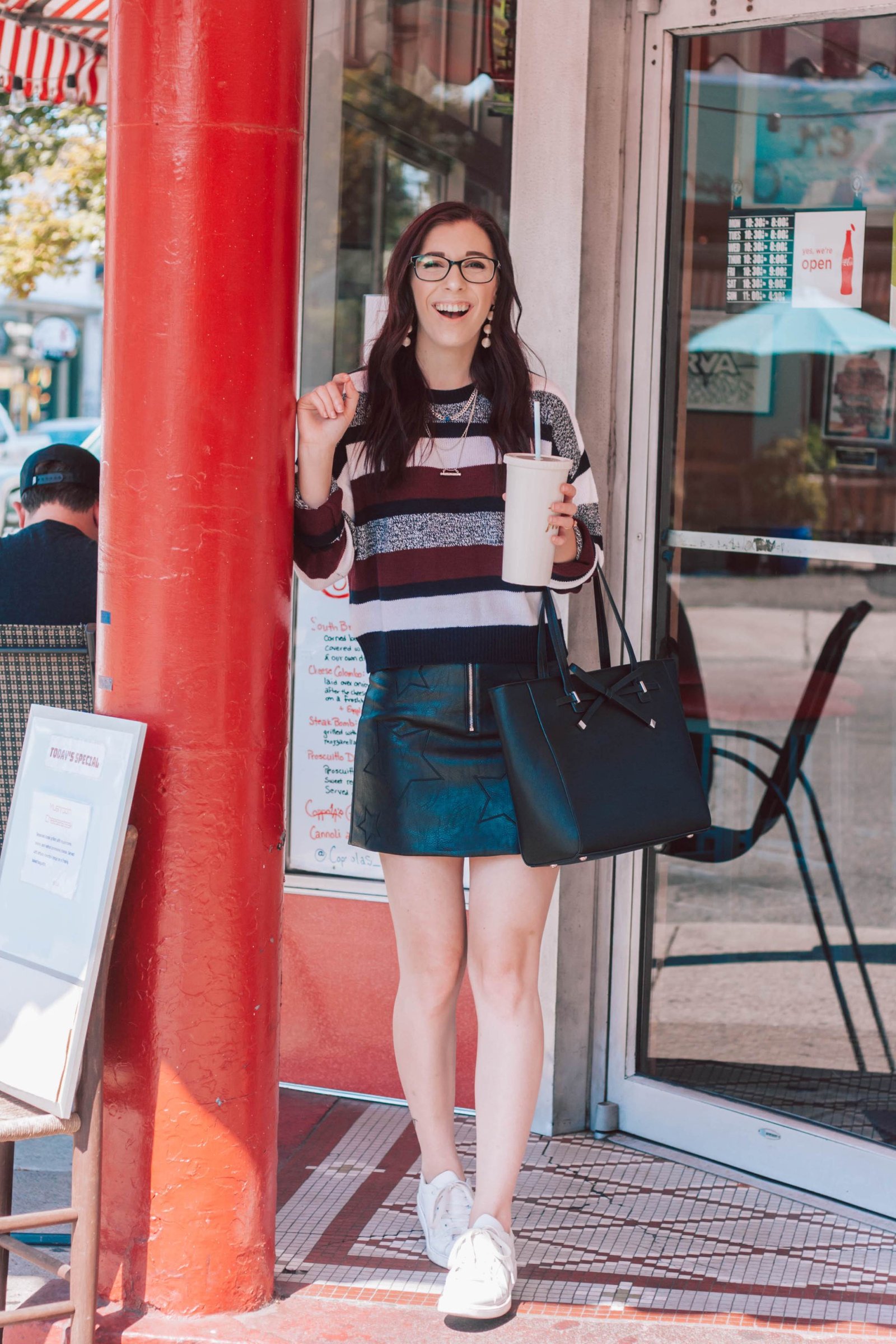 Do you enjoy wearing striped sweaters?