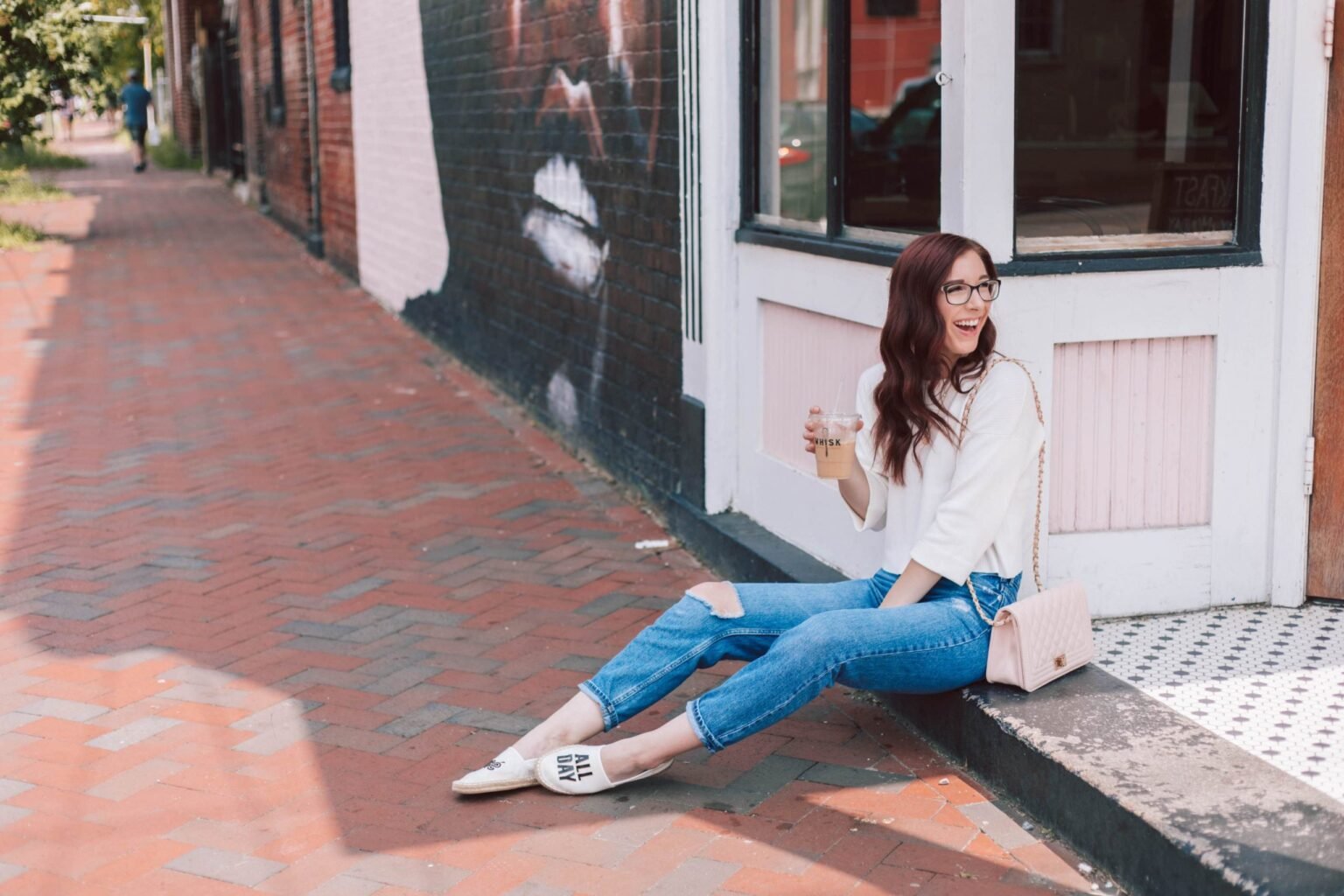 Fashion "rules" are meant to be broken. Can I get an amen? So that's why I'm wearing white after Labor Day – and all through fall and winter.
Gosh, hasn't anyone heard of "winter whites?" I mean, they're classic! White sweaters are the epitome of sophisticated, and they look especially beautiful when the skies get all gray and the cool weather rolls in. I started picking out a couple of white sweaters and cardigans before we even left 90°+ temperatures. I can't help myself – they're too darn beautiful!
Of course, immediately after purchasing the one I'm wearing in these photos, it went out of stock. I put myself on the wait list for when it restocked, and postponed this article for several weeks, hoping it would return. Alas, it doesn't look like it will be back any time soon, which breaks my heart. However, I took this as a sign to search for all the other wonderful white sweaters out there that you need to know about. I've rounded them up and if you keep on scrolling, you'll find them ready-to-shop (with prices included)!
---
Outfit Details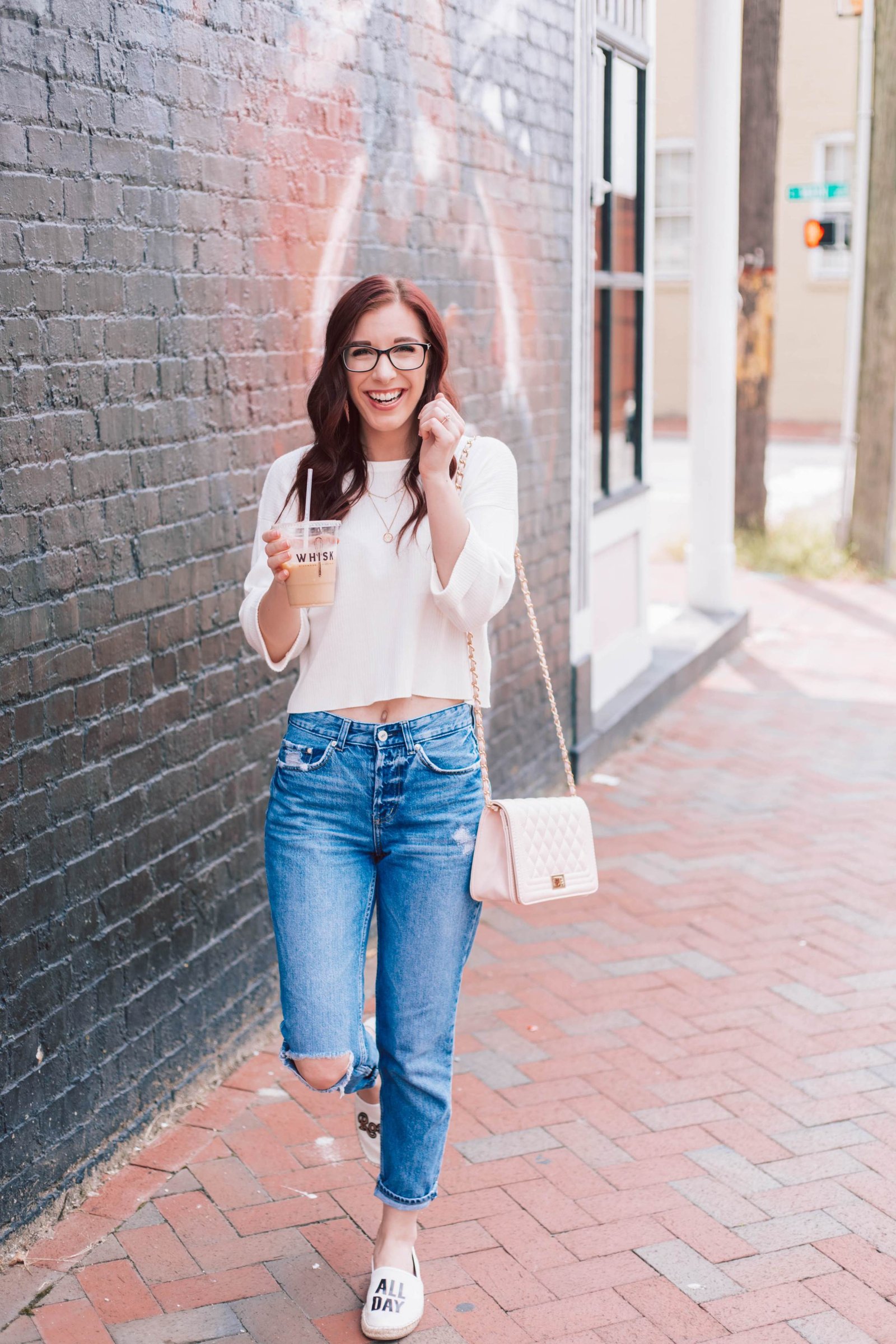 Who says white sweaters call for skinny jeans and booties, scarves and layers?
I think they're just as spectacular with boyfriend jeans, espadrilles, and a cup of coffee to accessorize! 😉 However, the options listed below can be styled numerous ways, so take your pick and go to town!
35 white sweaters to wear now and wear later!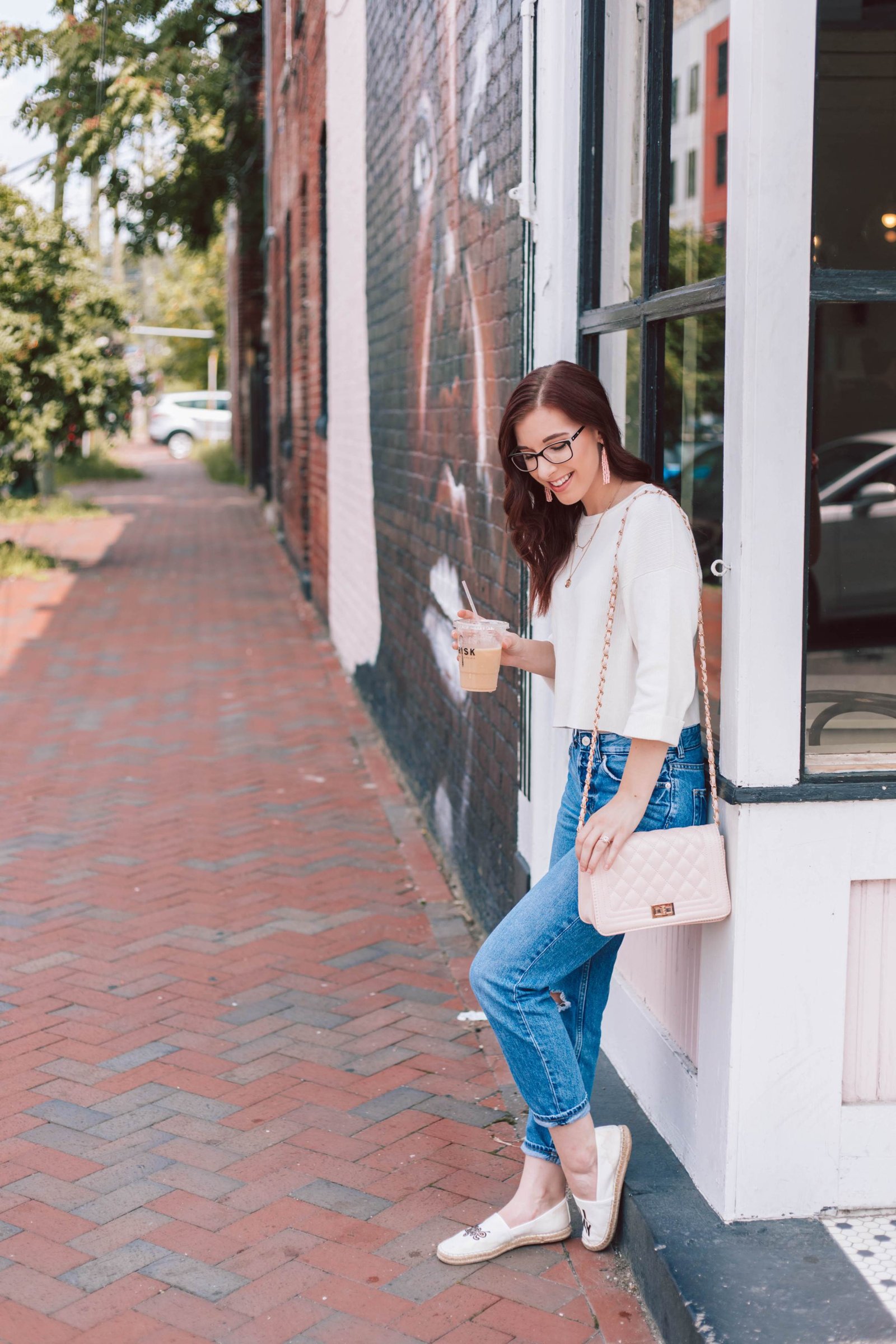 Who wants to join me in breaking this silly antiquated "rule?"