This post was originally published in September 2020. It has been updated with all the information you need to create the best rainy day outfit for fall.
Rainy days are inevitable in the fall. However, I choose to still put together cute and cozy outfits to boost my mood and stay warm and dry.
Okay, if we're being real, I love a cool and rainy autumn day. There's something really comforting about it. I'm lucky enough to work from home, so I'll often open my windows, light a candle, and just listen to the rain pouring down while a cool breeze wafts into my office.
Despite that being one of my favorite ways to enjoy a rainy, fall workday, there are still times when I need to venture out into the drizzly weather. I try to make sure that I look presentable – if not cute – while maintaining practicality. That's where this outfit comes in.
---
shop the look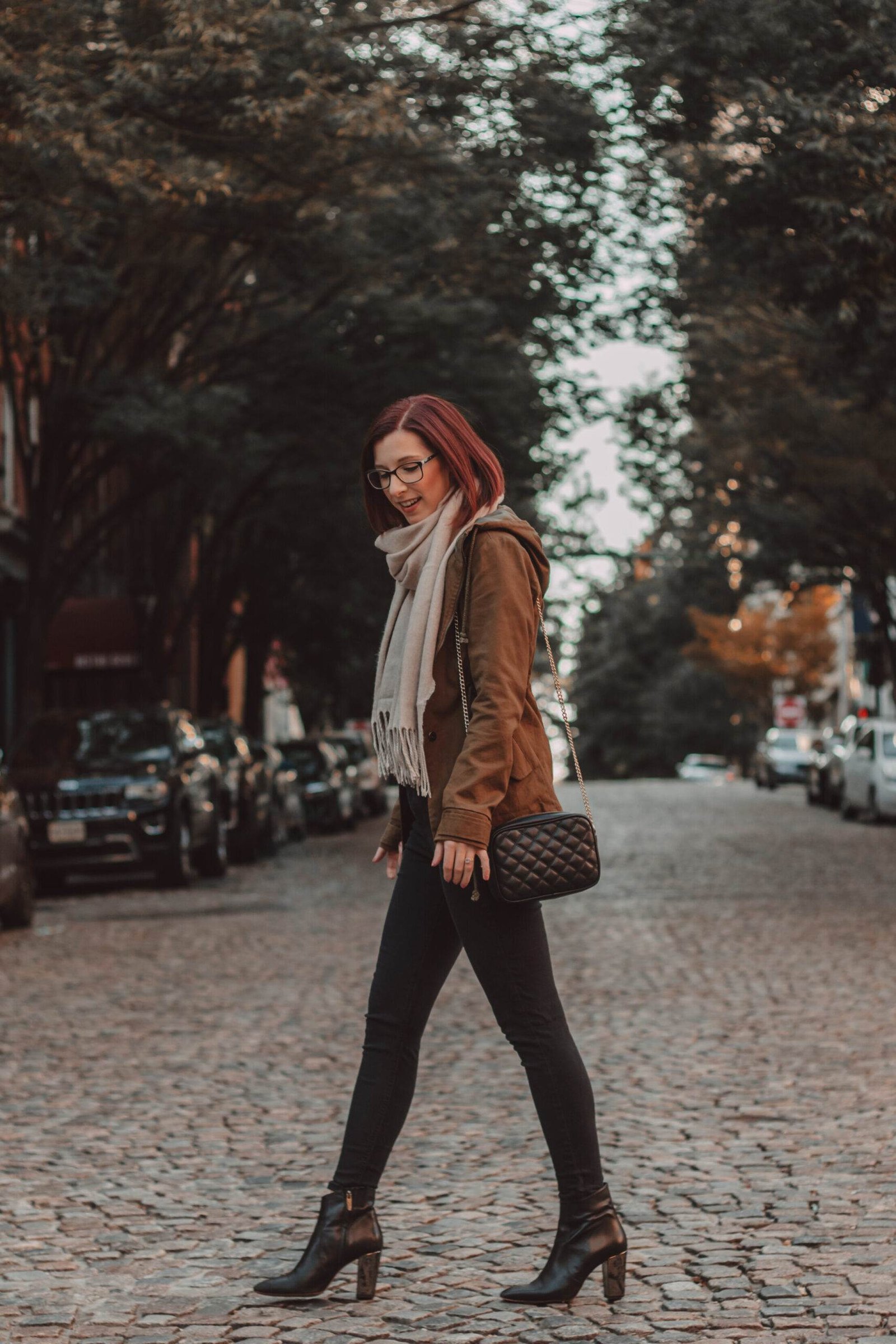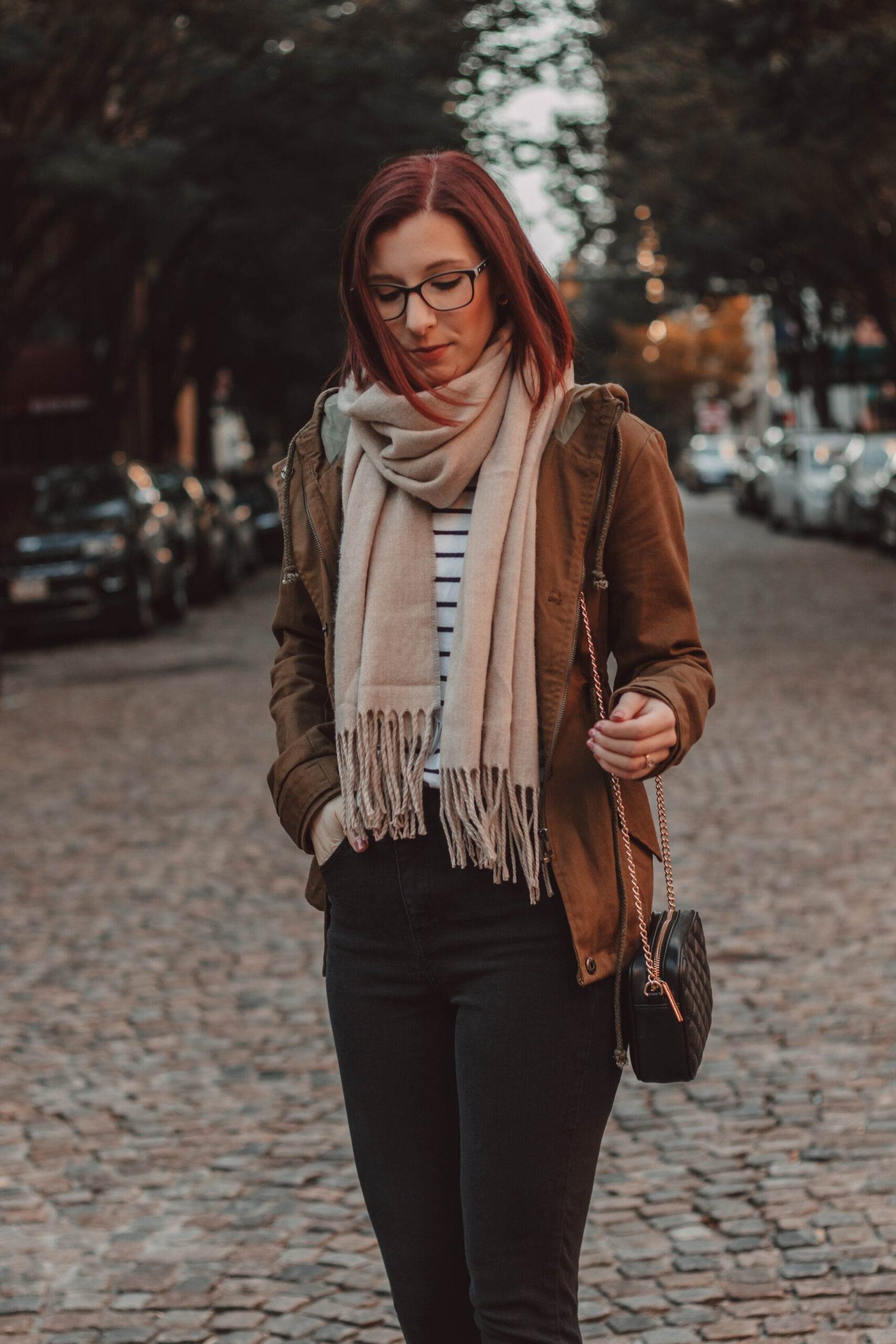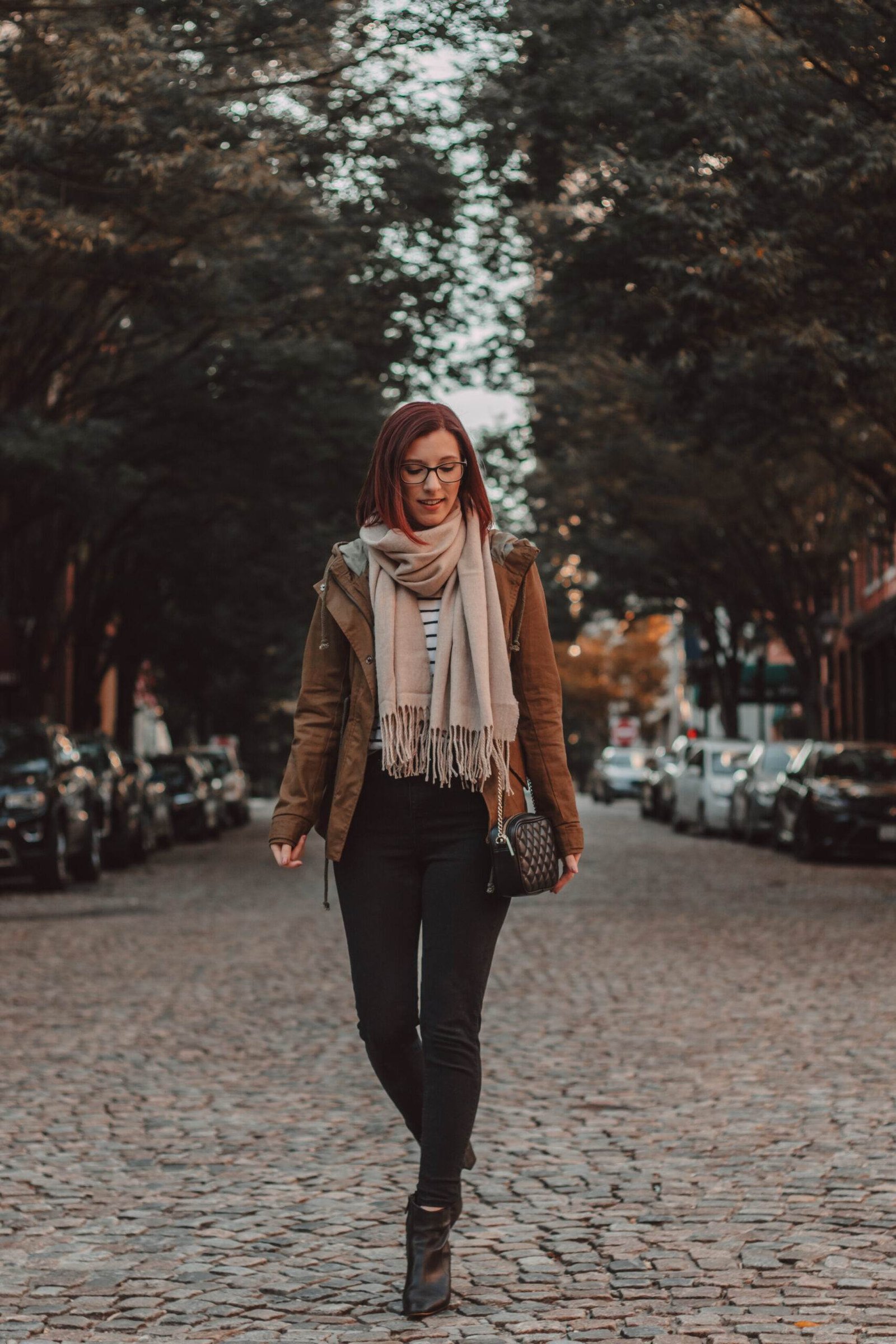 Wondering what to wear on a rainy day in autumn? Look no further.
Start with a rain jacket. I love this anorak style because it's not the typical vinyl or nylon that we come to associate with this kind of outerwear. I recommend sizing up so that you can fit bulky sweaters beneath the jacket when the temperatures drop even further. I styled mine with a light and breathable short-sleeve top since it's not quite chilly enough for thick layers. Classic khaki green is a great color option. It adds a little something to your outfit where black wouldn't, and it matches with lots of other tones and patterns. Make sure to choose one that has a hood so it can protect your hair and face from any rain or wind!
Whatever you do, don't pick your favorite suede shoes to wear out into the rain. Instead, wear cute rain boots or a shoe made of a durable, synthetic material that will not absorb any water. The last thing you want is for a nicer pair of shoes to end up with ruddy rain or mud spots. This happened to me recently when I got caught in the rain wearing my go-to black suede flats and I wound up having to throw them away. Tragic! No matter which shoes you choose, protect them with an all-weather spray so you don't have even the slightest chance of ruining them.
Keep your accessories practical and minimal. Rather than jewelry that can easily rust or a bulky handbag that gets in your way, choose a soft scarf and small crossbody bag. This kind of outfit will make rainy days in the fall less formidable and much more manageable if you need to be out and about. You'll also look super stylish!
---
related posts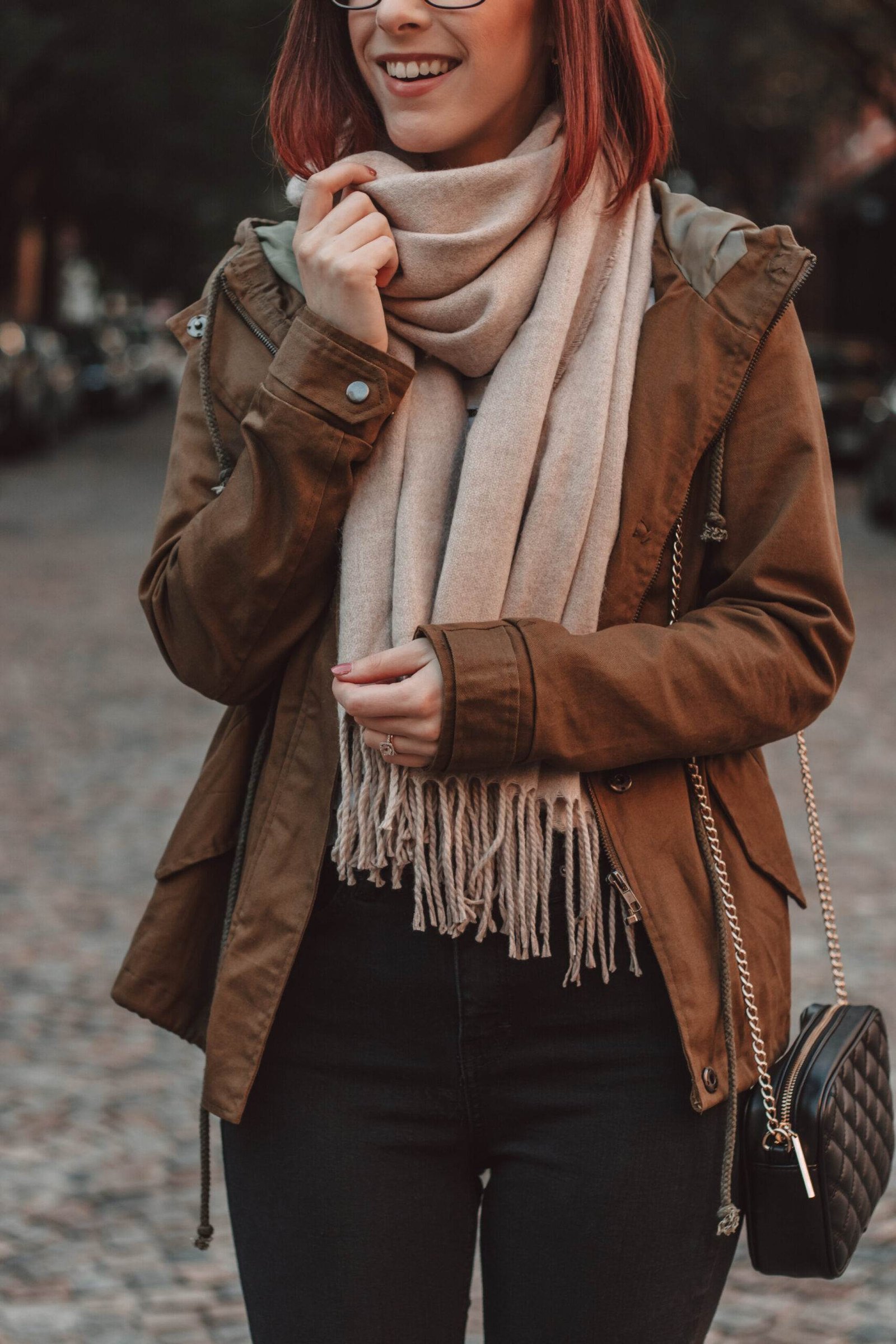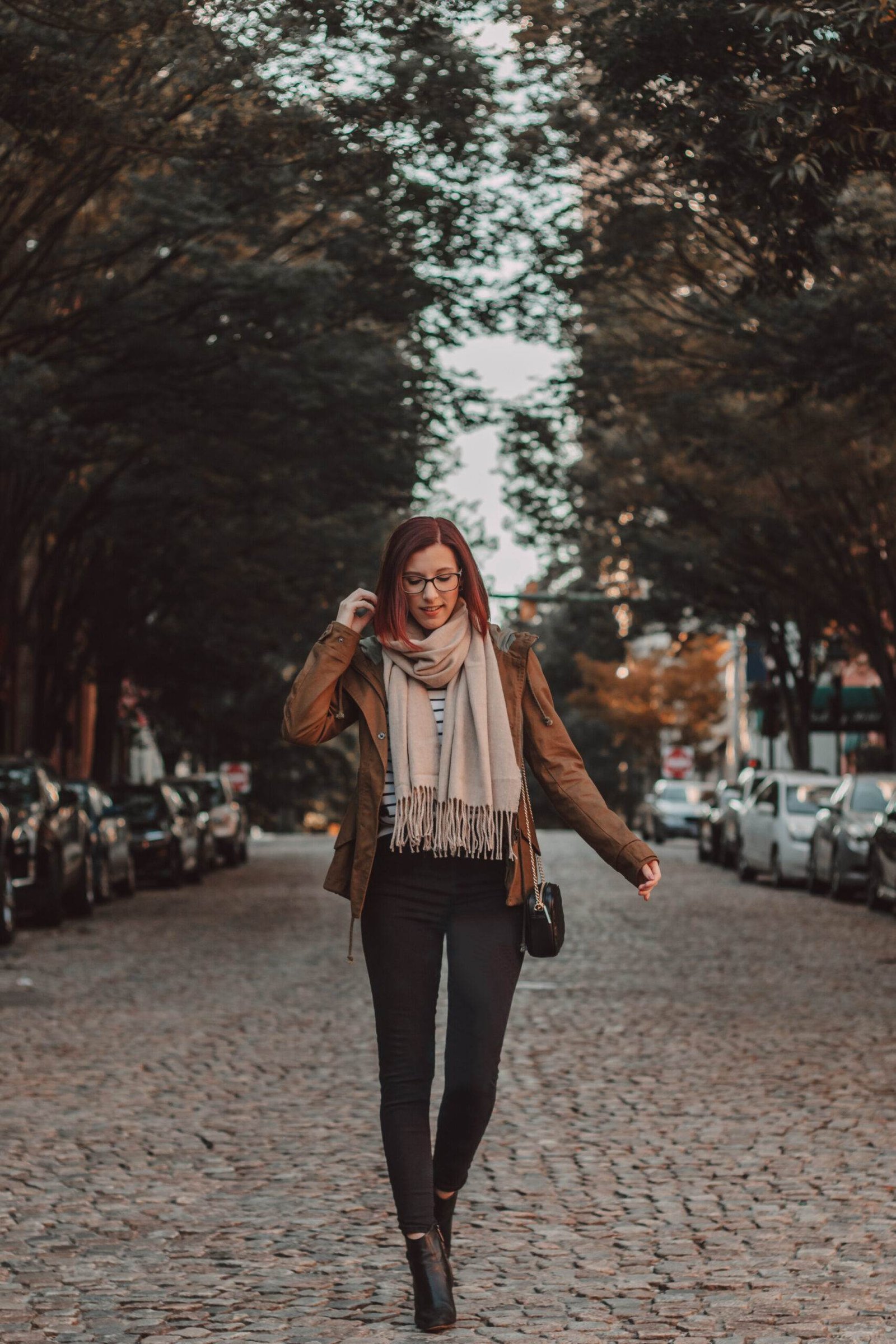 What are your rainy day outfit essentials?
---
pin for later