This post is in partnership with Versona. As always, all opinions are my own. Thank you for supporting the companies that support The Espresso Edition.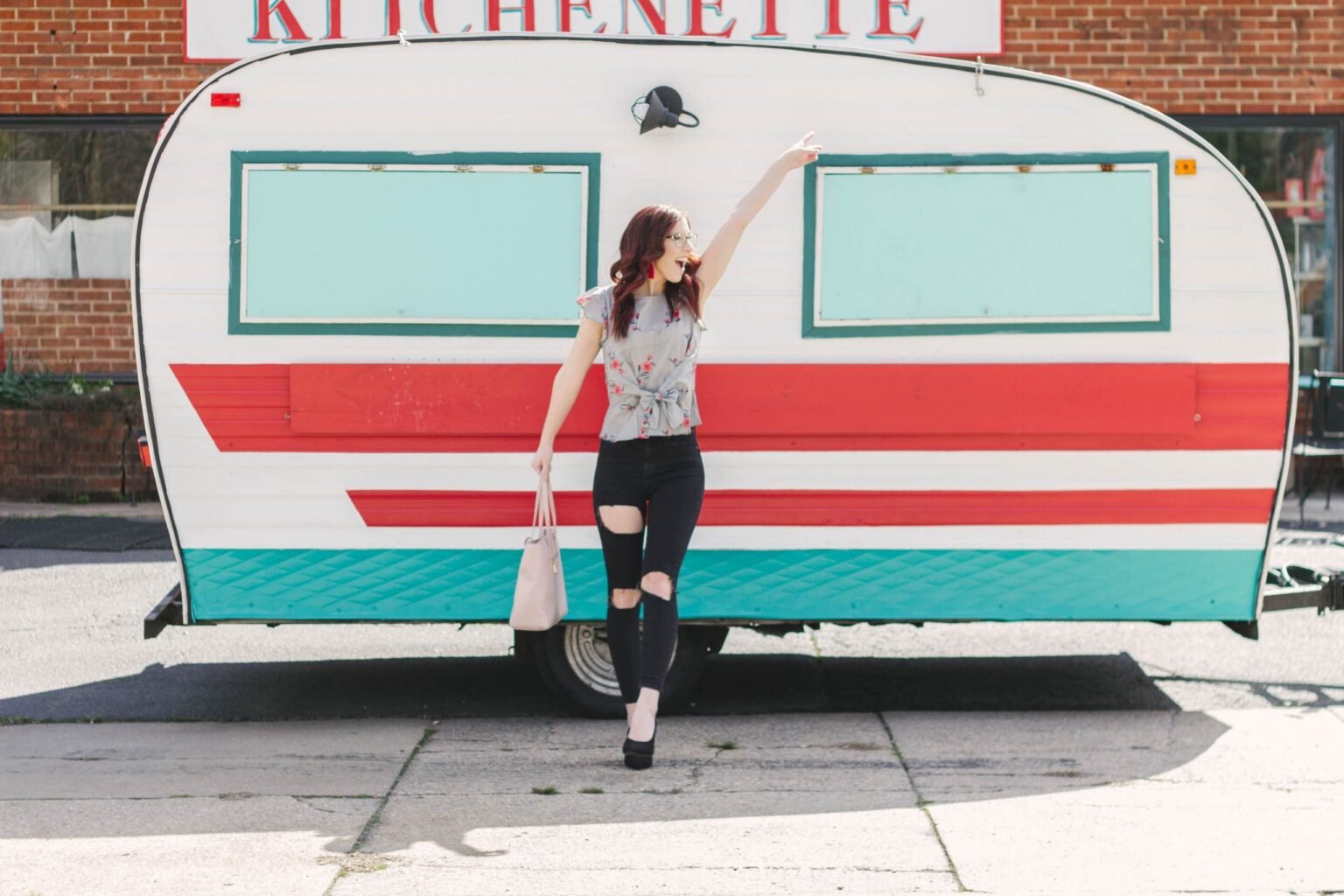 Did you know that tomorrow is the first day of spring?
I couldn't possibly be more excited.  While our weather here in RVA is looking pretty chilly – with potential flurries later on this week – I still have high hopes that spring temperatures are around the corner!  In fact, I'm so thrilled about this transition in seasons, that I've already begun to fill my wardrobe with spring style in abundance!  During the holiday season, Versona gave my closet some serious life! I knew they were who I needed to turn to in order to bring some vitality into my current array of clothing!
I knew I needn't look further when I saw this $30 blouse on their website.  The stripes combined with the floral print made my heart skip a beat, and the ruffle sleeves along with the front bow detailing hooked me in an instant! While florals for spring may not be groundbreaking (gosh, how cliché can I get?), they are beautiful – and I can't stop / won't stop adding them to my closet!
---
Outfit Details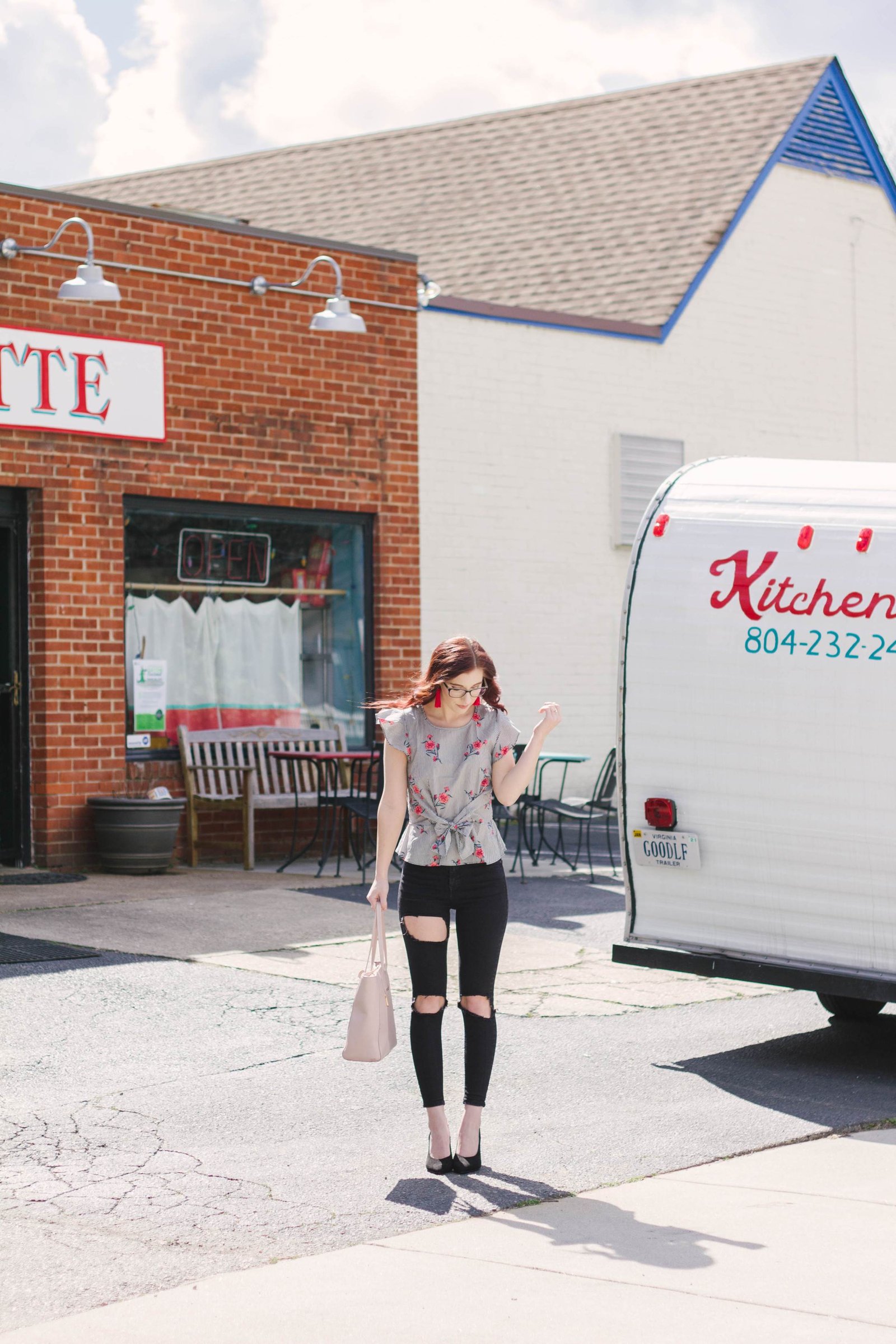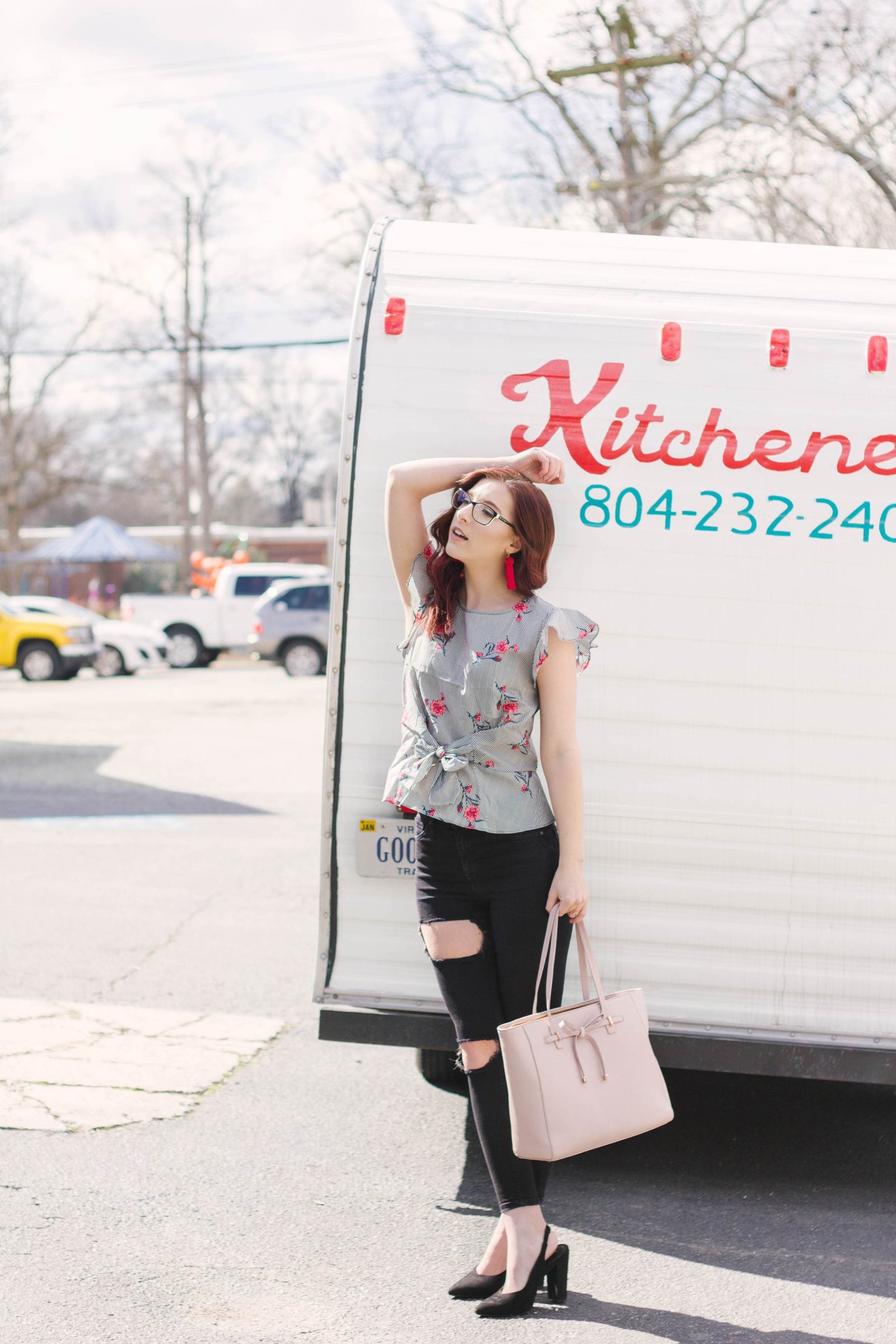 The best part about shopping from Versona for spring?  I'm not spending an arm and a leg to transition my wardrobe!  The pieces are high quality, but my wallet isn't crying crocodile tears each time I make a purchase.  Plus, the styles are classic, so I'll be wearing them again and again! I can guarantee that this blouse will be on serious repeat. Once it's warm enough for shorts, I can imagine pairing it with some cutoffs and wedges for a day at the beach! Love!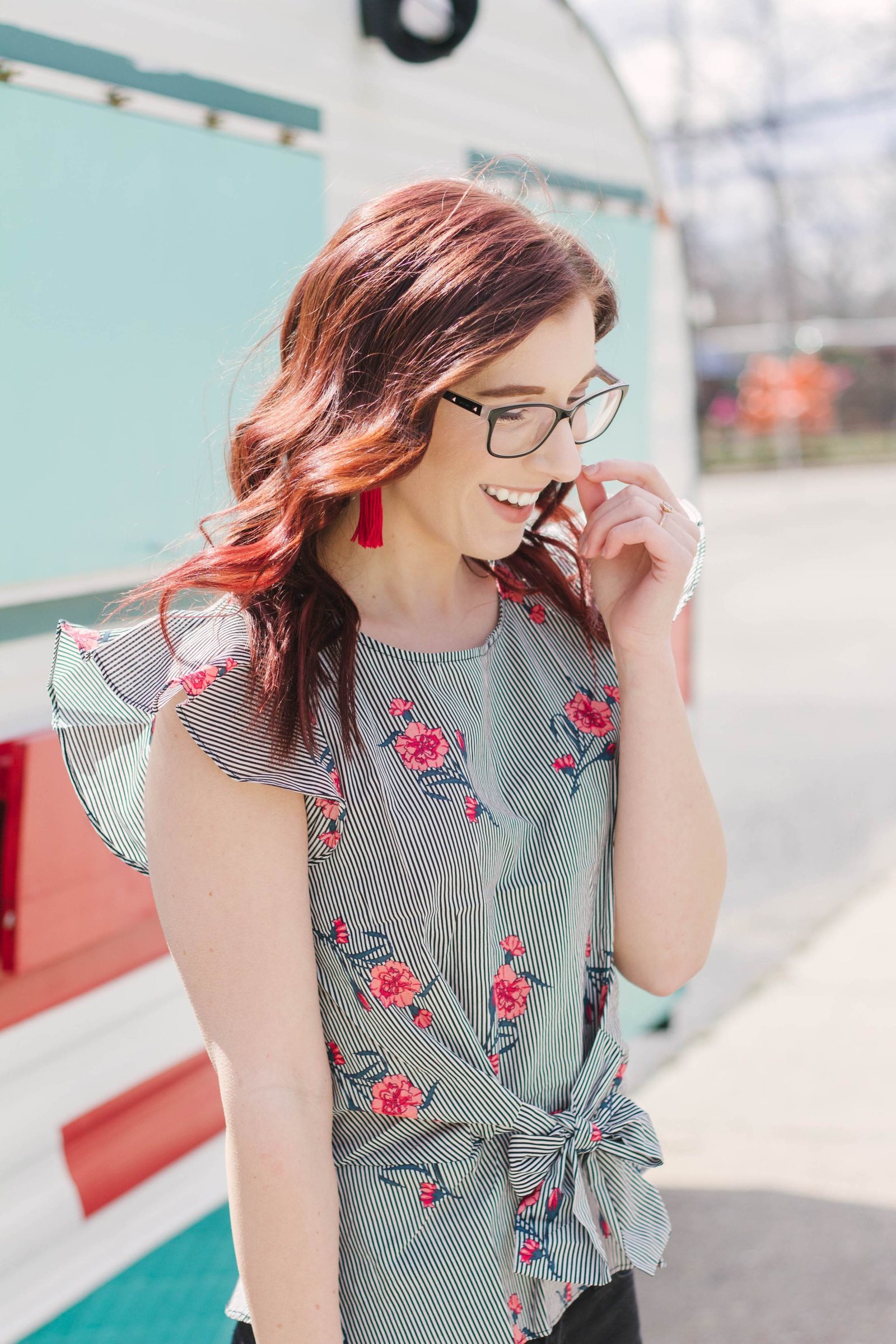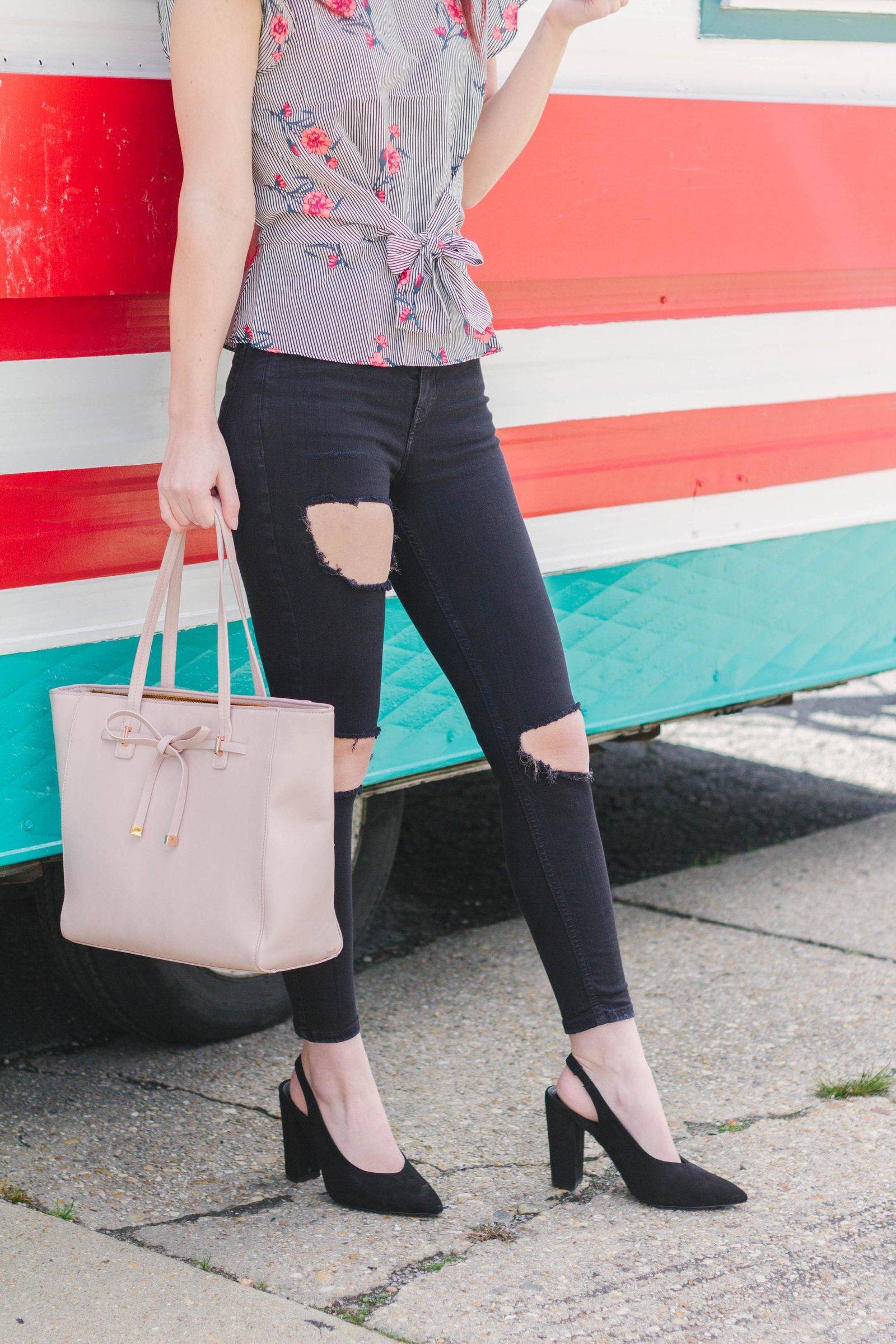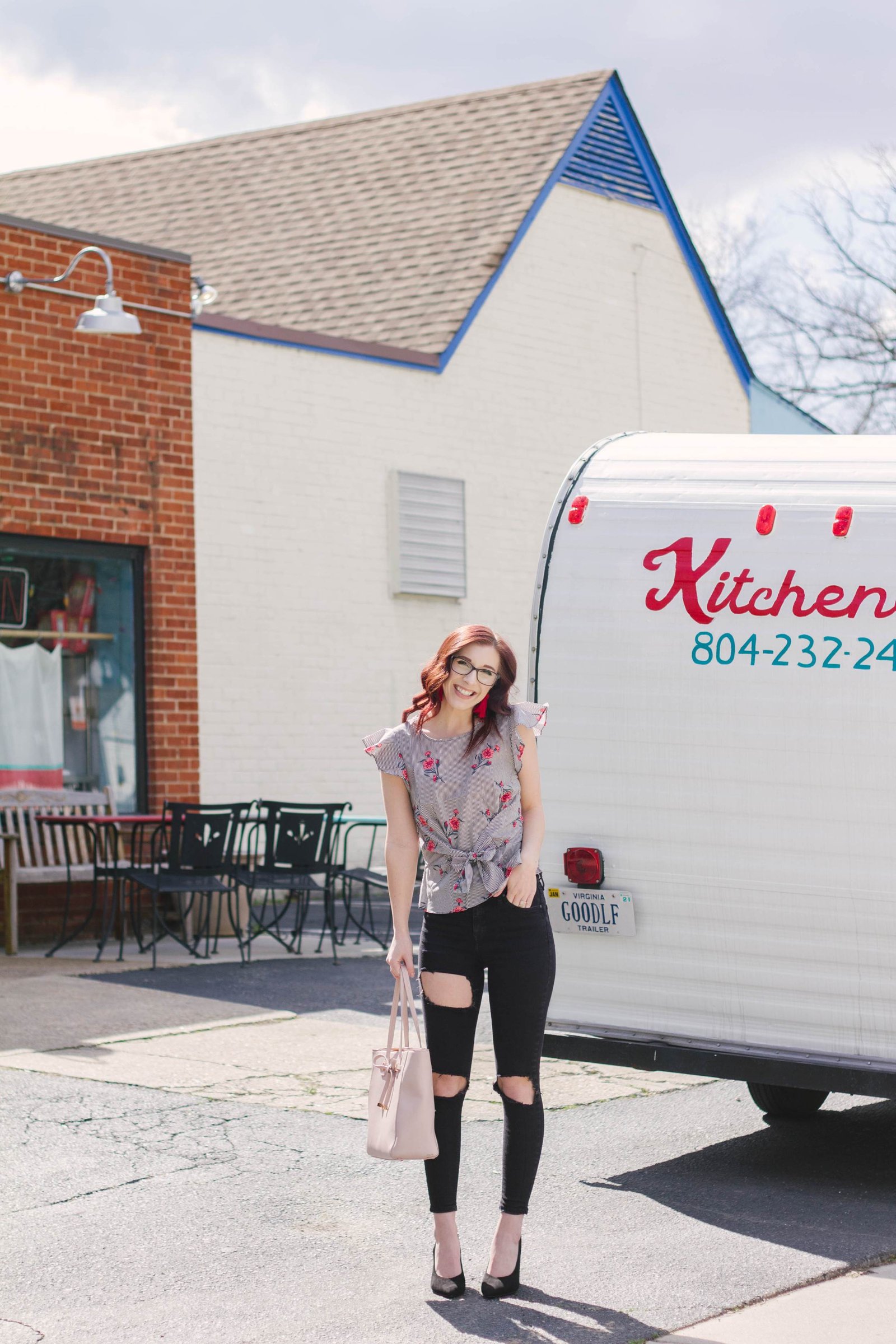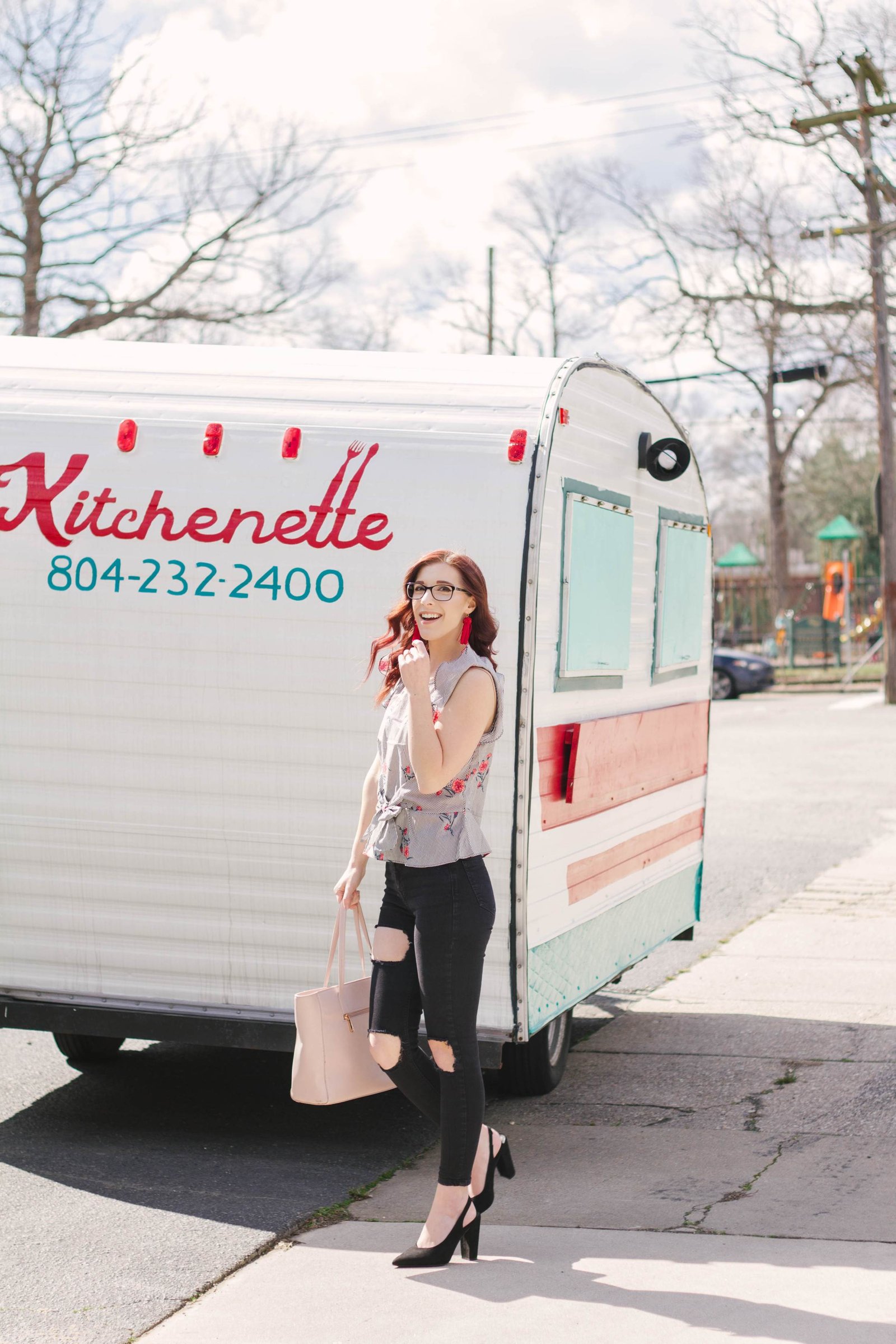 Happy spring, babes!