It's that time of year – time for vacations!
Does anyone have anywhere fun that they're traveling to in the near future? I know for a fact that I'll be in South Florida towards the end of April, but I'm hoping to get a ton more spots checked off my bucket list before spring comes to a close and the heat of summer is upon us! There are so many places that I would love to visit (probably too many if I'm being honest). Needless to say, I'm thinking a lot about how I can elevate my vacation style without going over the weight limit for checked baggage on my flights.
I thought I'd share a couple of my tips for how I make the most out of only a handful of clothing items when I travel. My fiancé is always quite impressed with the number of outfits I can cram into a suitcase, so maybe in a couple of weeks I'll share my packing tips as well! For now, let me divulge my secrets on how to look cute – but not like your typical tourist – while on a spring vacation!
---
Outfit Details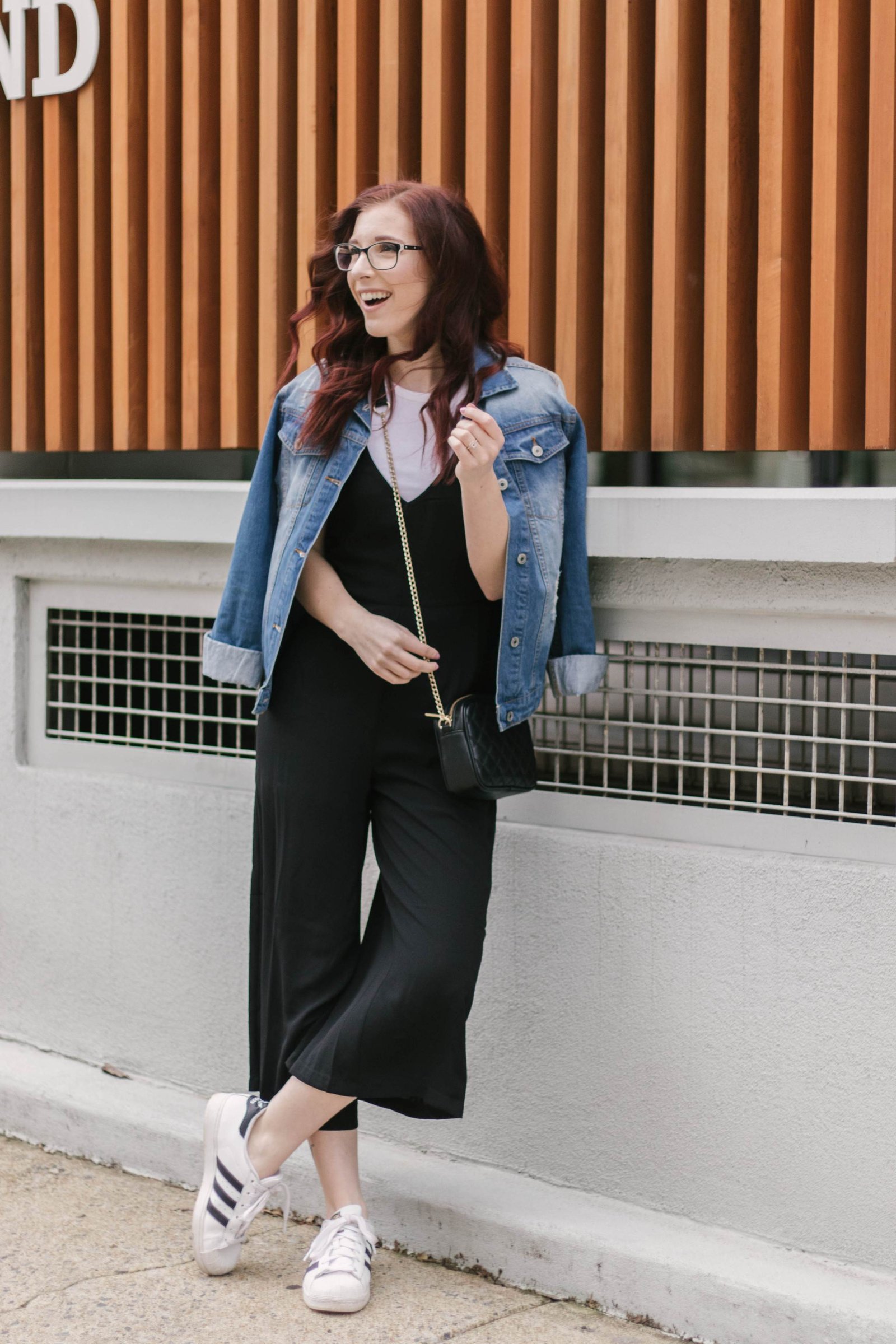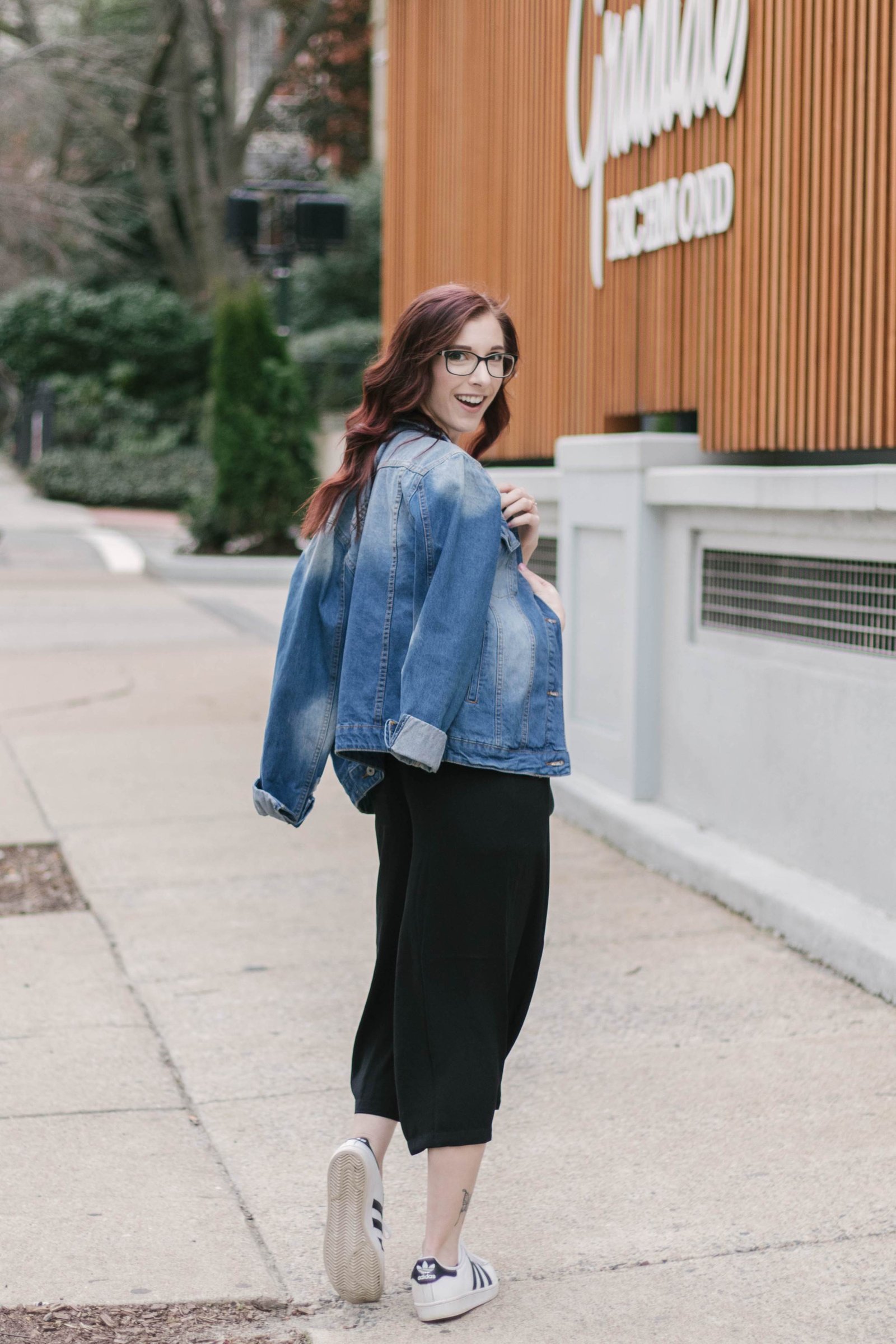 Basics with a twist
I love me some "basic" pieces. A white tee, a jumpsuit, a denim jacket – yep … I'm describing my outfit. But what I don't love is when those basics are literally just that … basic. My tee is cropped with a slightly ruffled hem (and while you can't see that in this outfit, if I were to wear it again with a pair of shorts, it'd be visible and a fun flair)! My jumpsuit is black, sure, but the culotte style and plunging neckline make it ideal for layering and lots of cute shoe options! And of course a denim jacket is always a great idea because it can be worn over the shoulders, around the waist, or actually used for its purpose of keeping you warm in that kind of scenario! Don't let your basics be basic! Look for the "fun" options!
Ask yourself, "can I wear this more than once?"
I may pack only 10 pieces, but each one can be worn with at least three other items, I have a couple of ways to layer them, and the colors easily mix and match. This is how I pack, but also how I shop! You never want to be left with two items in your suitcase that make a dynamite outfit when paired together, but can't be worn any other way. It's frustrating and a waste of space.
Accessorize!
This is my biggest secret – and one I didn't adhere to as well as usual in this particular outfit. I love accessories. I used to hate the idea of chunky jewelry, scarves, sunglasses, etc. but now I embrace them all! It's the best way to elevate any outfit. Okay, so I guess you could count my jacket and bag as my accessories in this look, because without them, it'd be a boring black and white ensemble and I'd very much resemble a tourist with my sneakers! If I'm bringing lots of solid colors on my vacation, I try to consider contrasting colors for my statement earrings, and I always pack vibrant or printed shoes. I'll even bring a handful of different lip color options because that can change a look as well! Don't be afraid to play with those color and pattern POPS!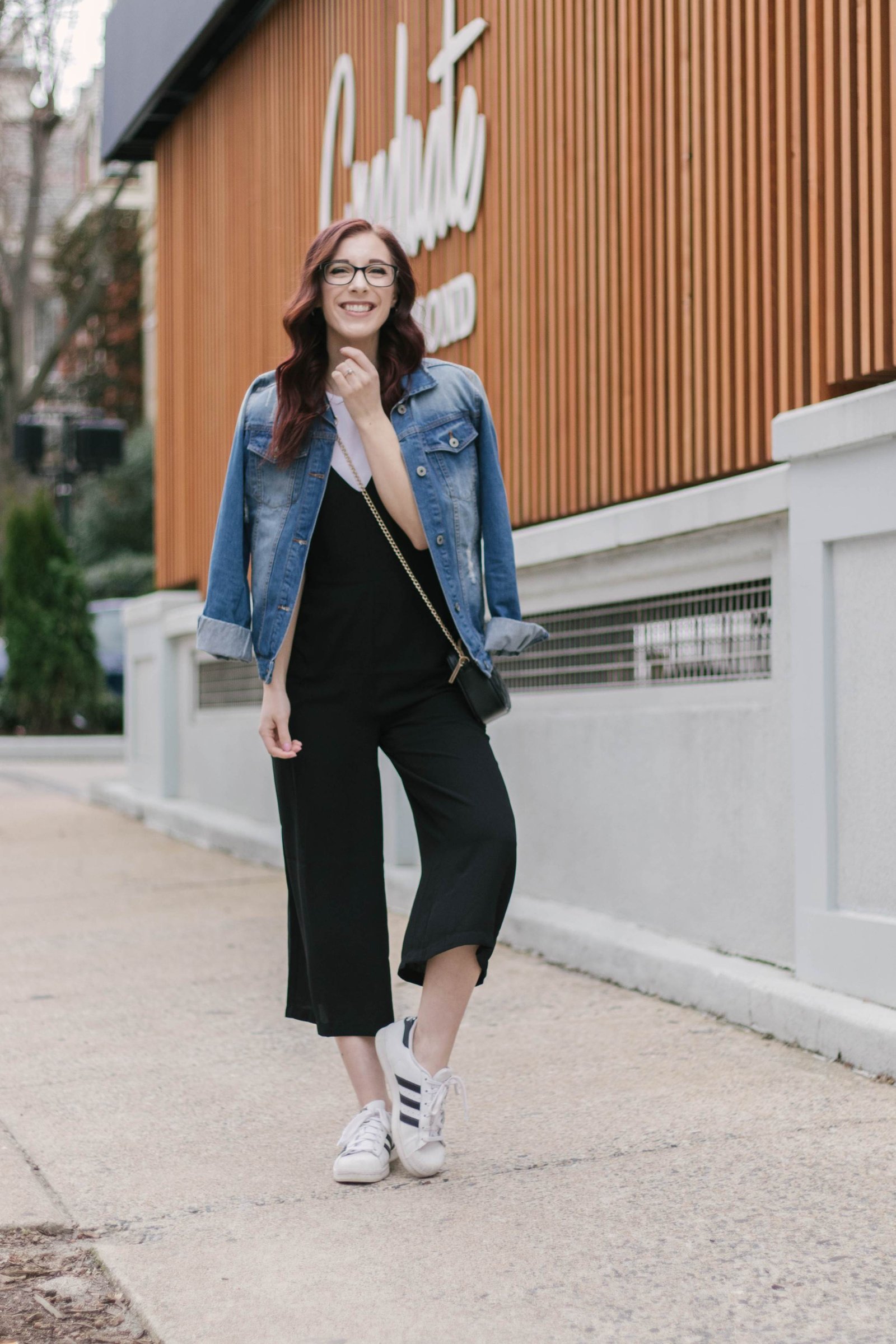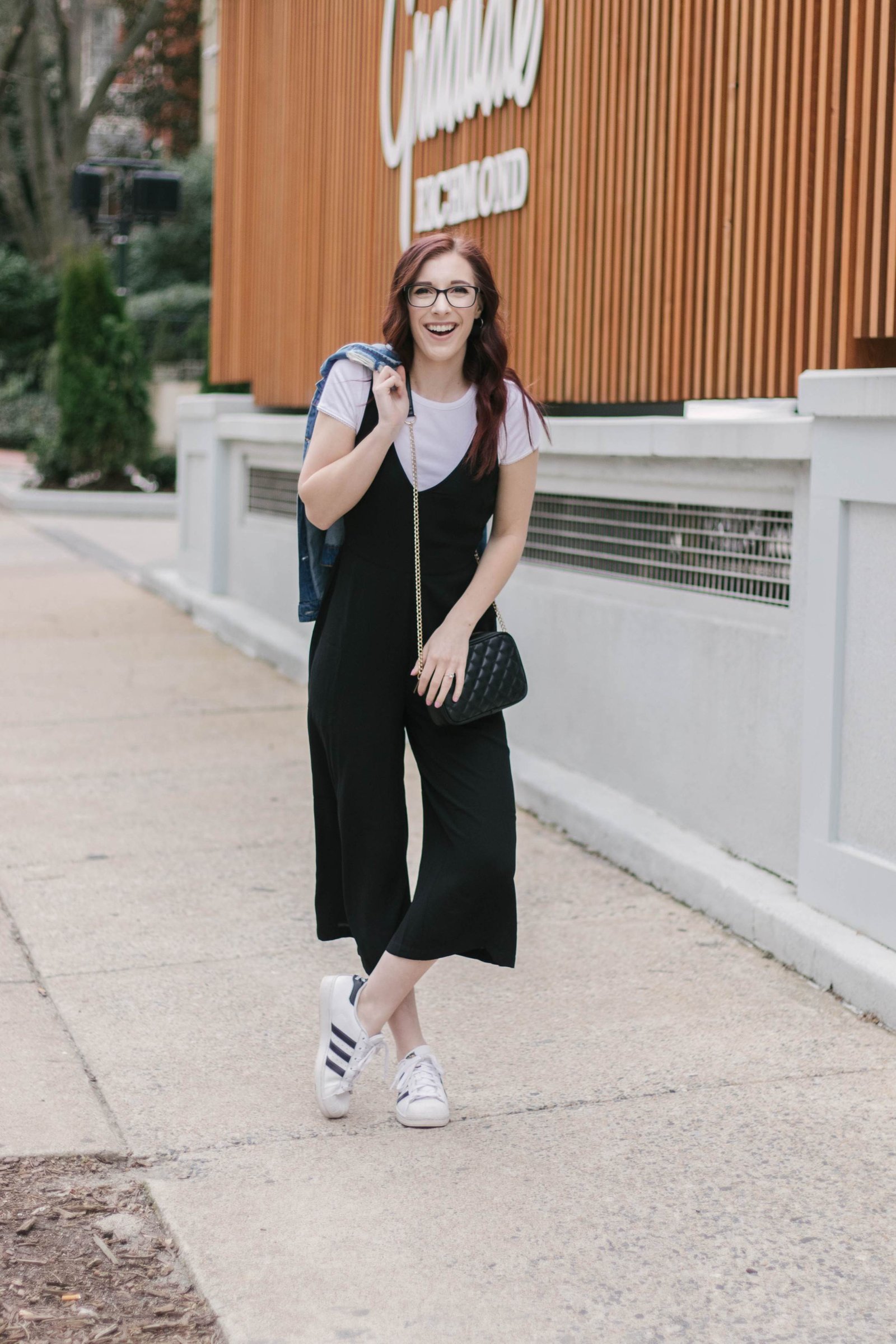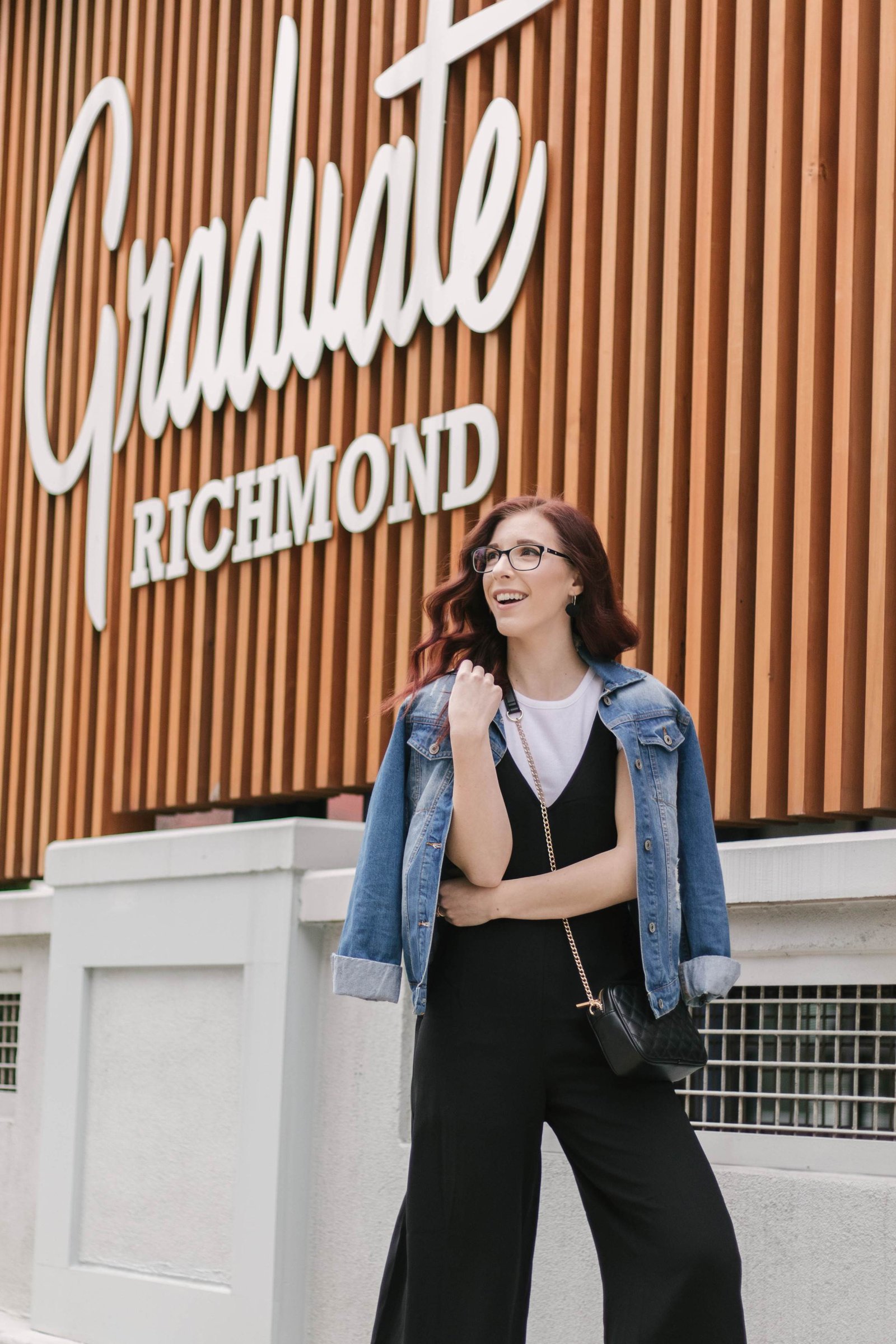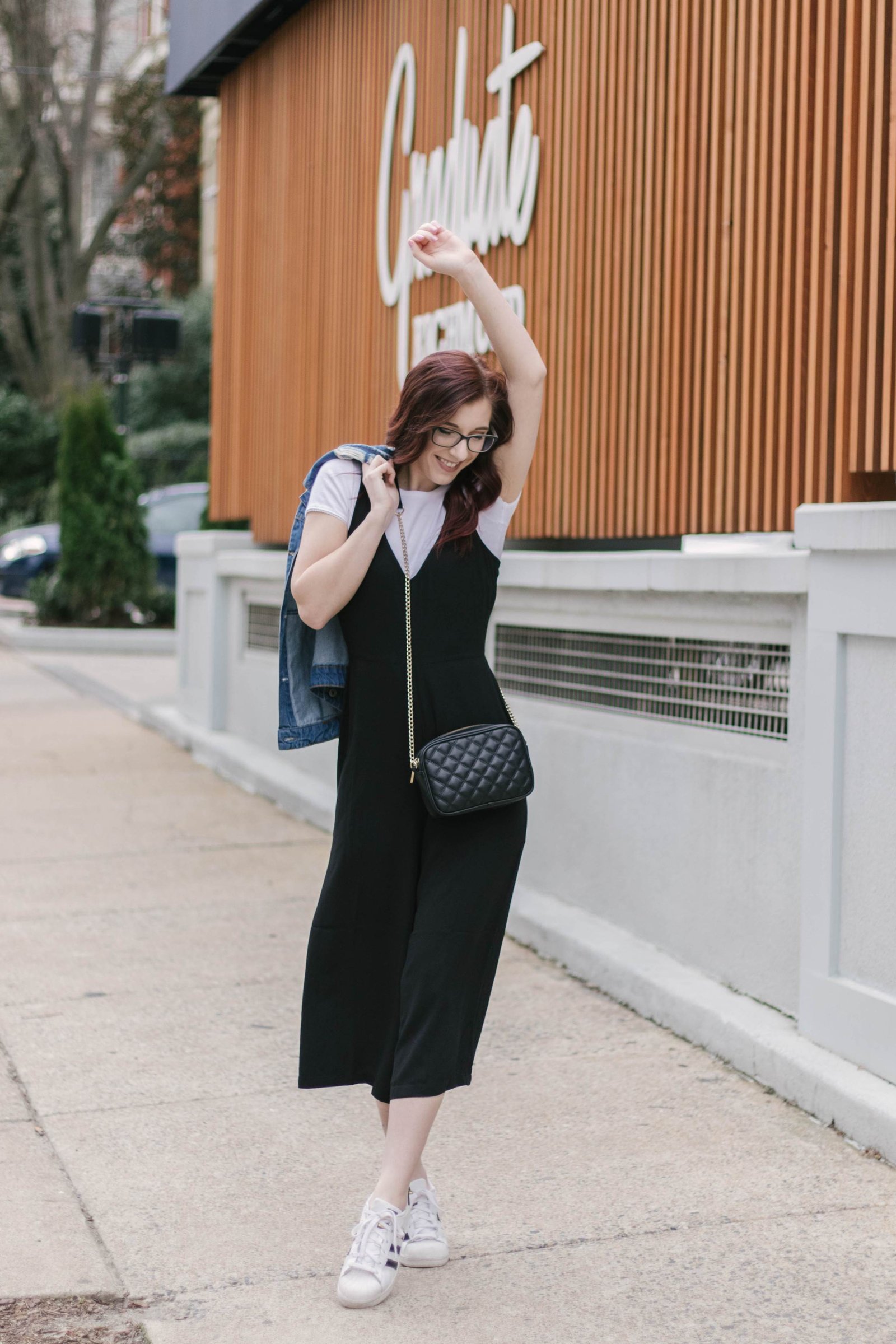 How do you make the most of your vacation style? Do you like to elevate basics and accessorize like me?