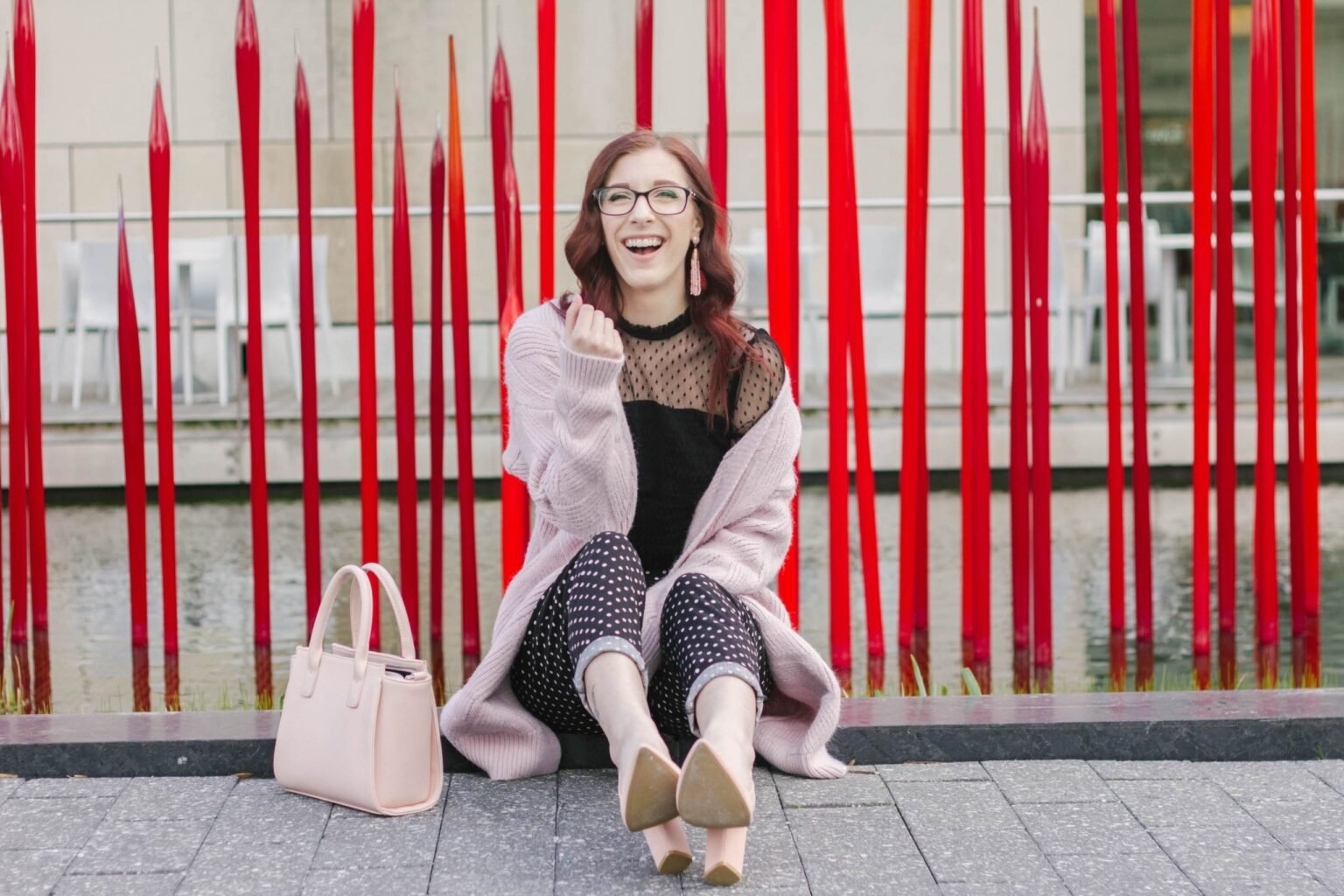 This is an ode to polka dot pants …
Okay, maybe not an ode to them, but it's definitely a post highlighting why they're so fabulous – and there are plenty of reasons! I recently picked up this pair from Forever 21 and find myself reaching for them multiple times throughout the week. They're comfortable, cute, and a total statement piece for those "lazy days" where you wanna look good but don't want to put any effort into your outfit.
These pants are only $20, they have pockets, and they're super flattering! I find that wearing them with a crop top or bodysuit is the most adorable way possible since they're a looser fit around the hips and booty. I tend to roll mine up at the ankles so they're a bit more cropped, because that's the style I've been into lately. These polka dot pants are black and white, so they match with a variety of colors – but I tend to stick with either black or white pieces, and just play with textures!
---
Outfit Details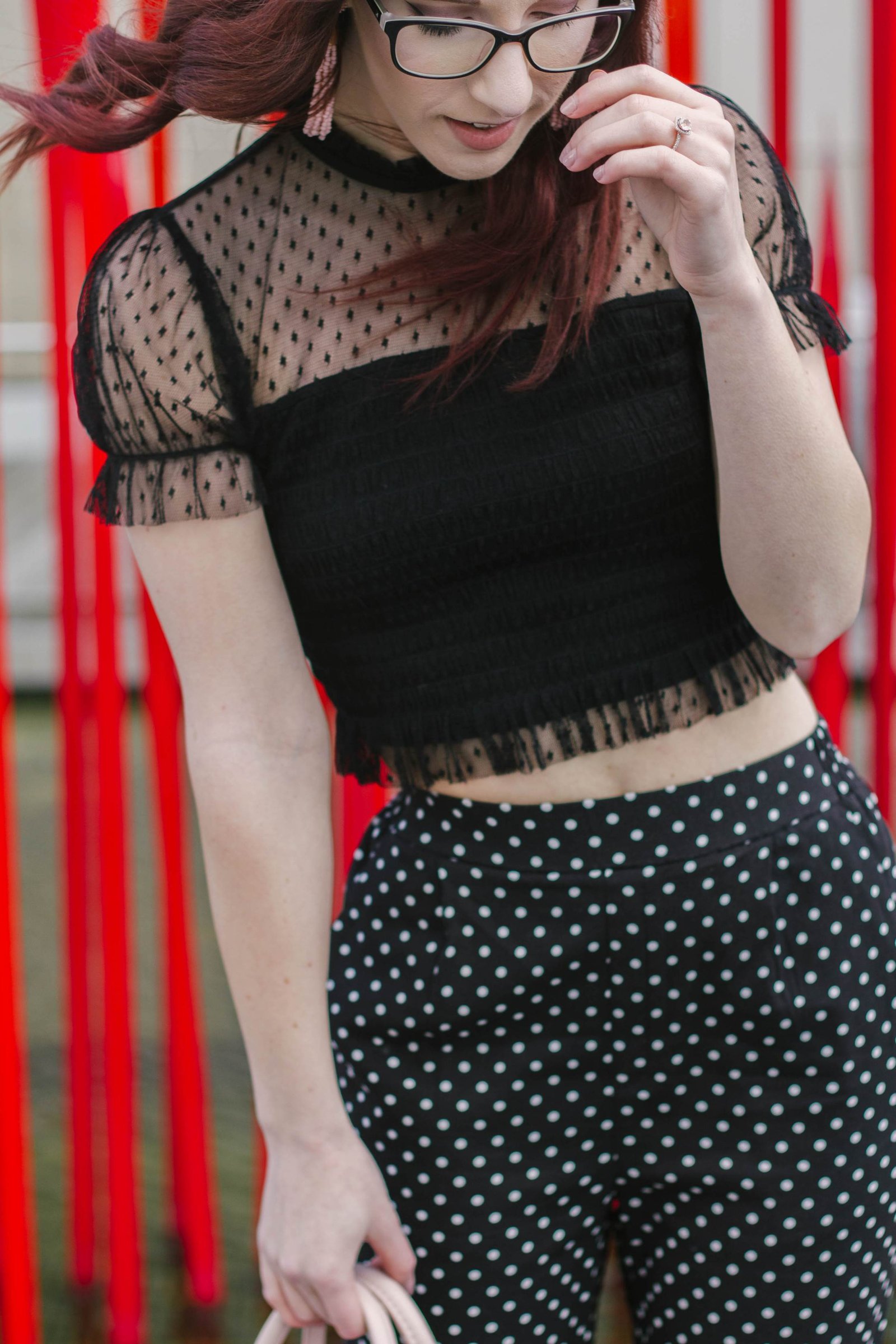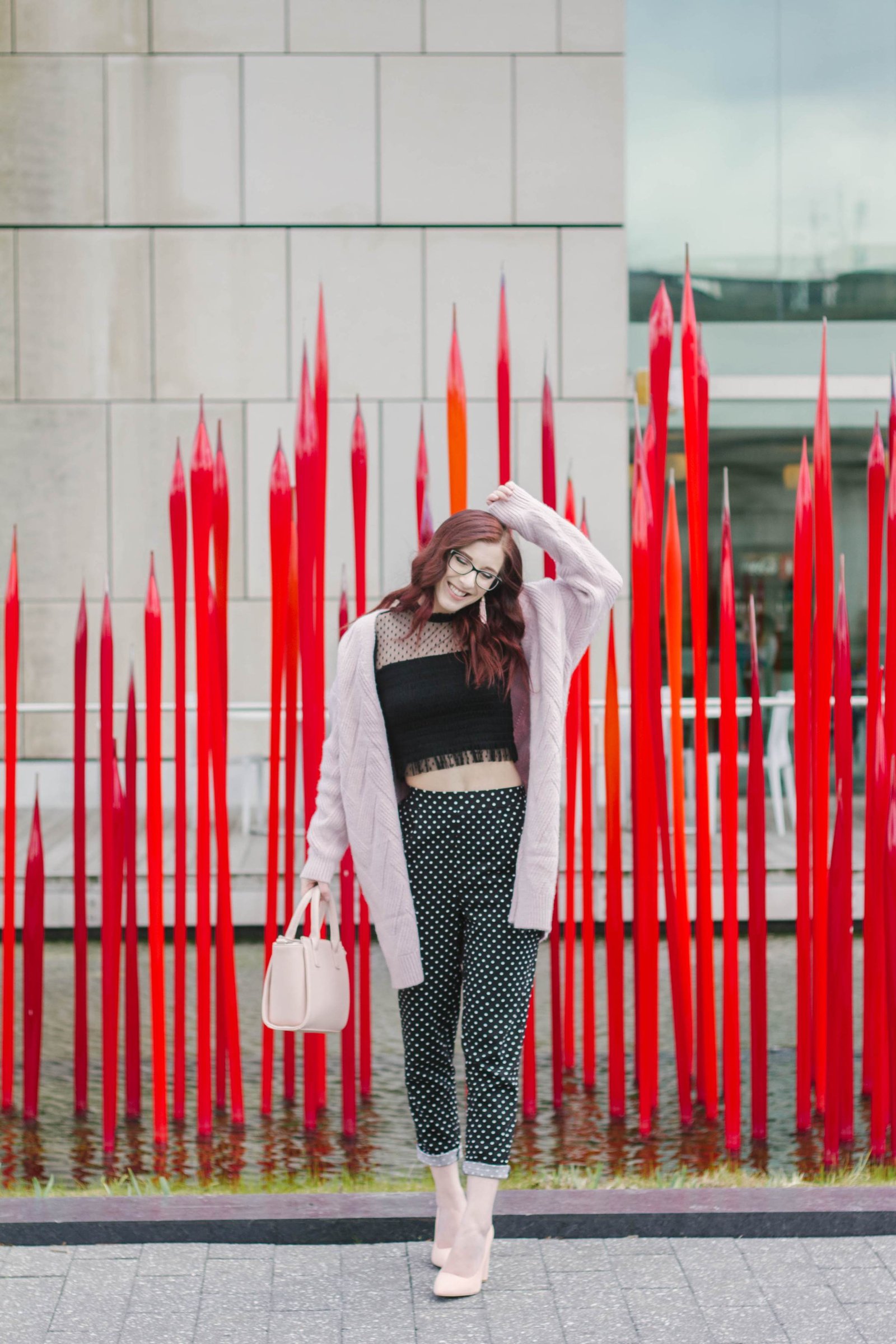 I wore this mesh crop top with my culotte jumpsuit recently, and got a ton of love on it! For good reason – it's super gorgeous and can be worn with literally anything! I especially love it paired with these polka dot pants because the texture is just such a fun mix.  And while the pants are fun and flirty, this top is more sophisticated (even though it's cropped).  They're an ideal couple.
Another great thing about these pants is that you can easily dress them up or down! I wore them with my yellow blazer in this post, and I'm rocking them with a boyfriend cardigan and heels in this outfit.  My next look is totally going to include sneakers and a funky graphic tee, for sure!  There are certainly endless styling options with these comfy pants! Oh – and I can't forget to mention that they have an elastic waistband.  So they're great for going out to brunch or dinner as well. 😉