Another outfit to wear now and later! Excited as I am? Let's chat about these palazzo pants.
I remember the first time I tried on palazzo pants like it was yesterday. I have been set in my skinny jean ways for some time now, and slipping on those wide-leg bottoms, feeling the breezy comfort and ease of motion – it was like I could actually hear the angels singing. Okay, maybe it wasn't quite that dramatic, but it was pretty life-altering when I realized I didn't need some skin-tight denim to make me feel swank and stylish. In fact, I often feel more on-top of my fashion game when I'm wearing wider pants! Mind-blowing!
This is the second post in my newest series. If you're new and don't know about the series yet, let me give you the low-down: I'll be styling five items from Forever 21 in very different ways so that you can see how to wear them right now for summer and again once autumn arrives! My introduction articles for each item will include my closest interpretation of how the online model wore them. Eager for more? Me too.
---
Outfit Details

For reference, this is what the Forever 21 model wore:
And here's how I styled it…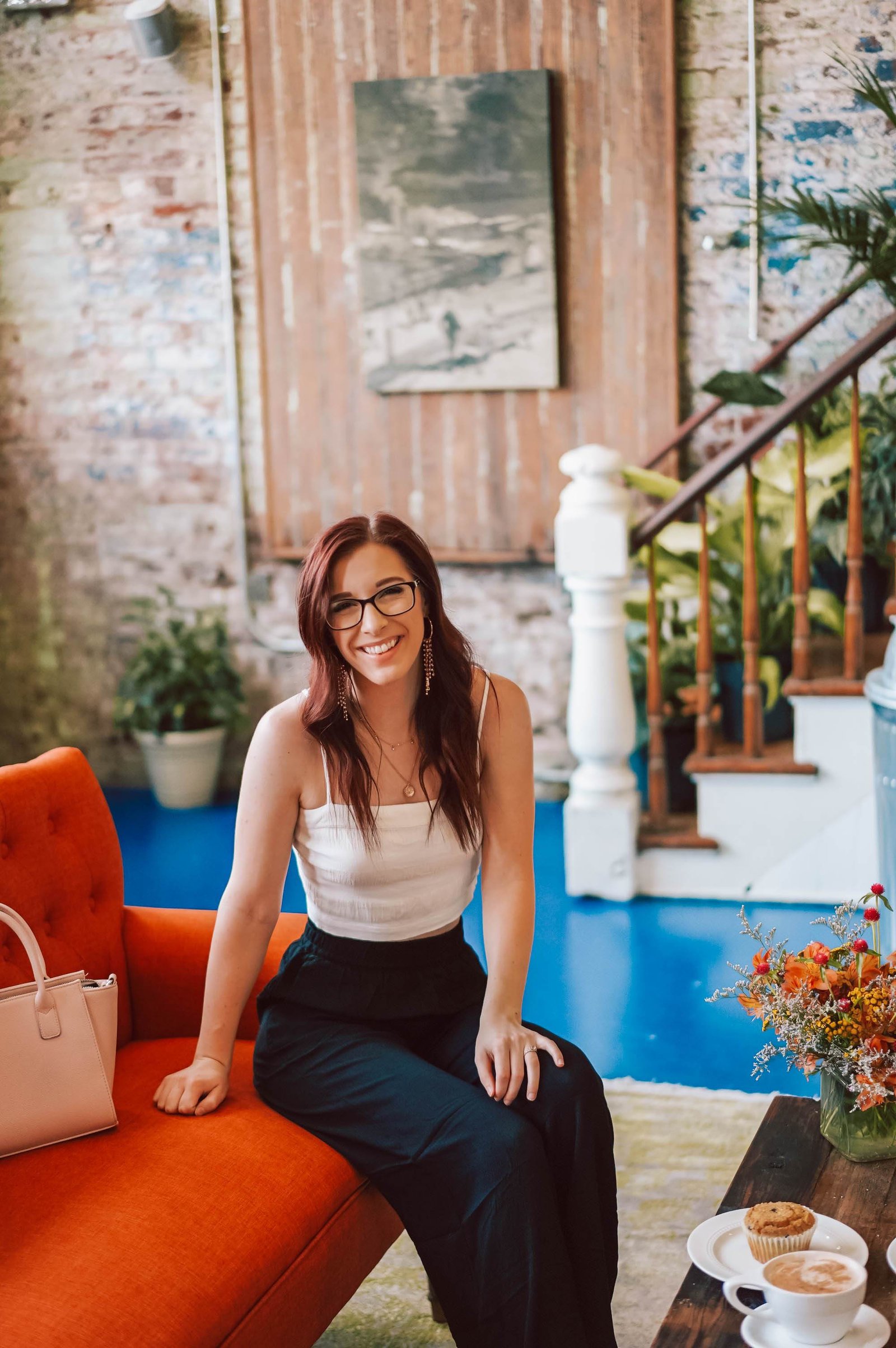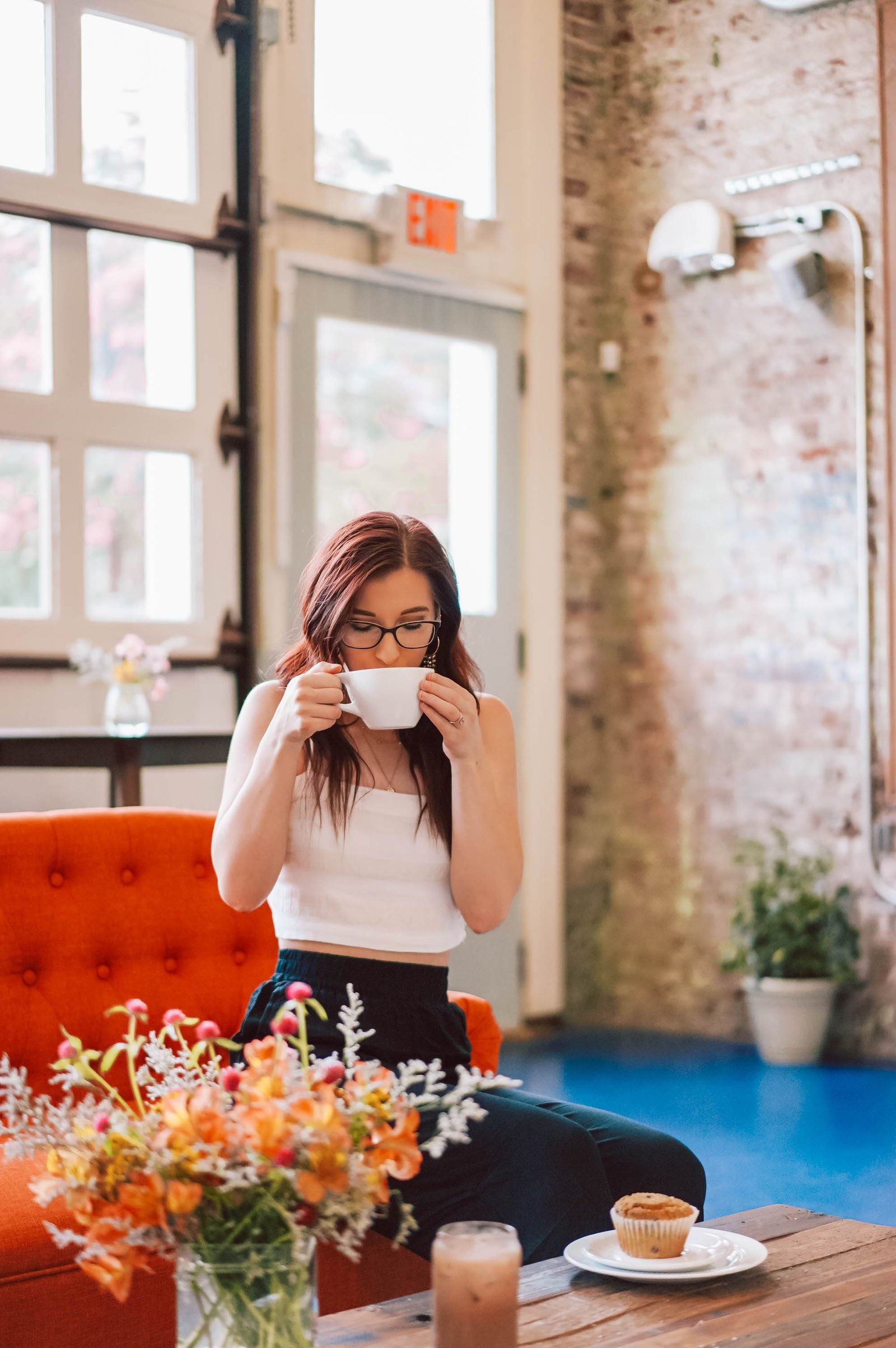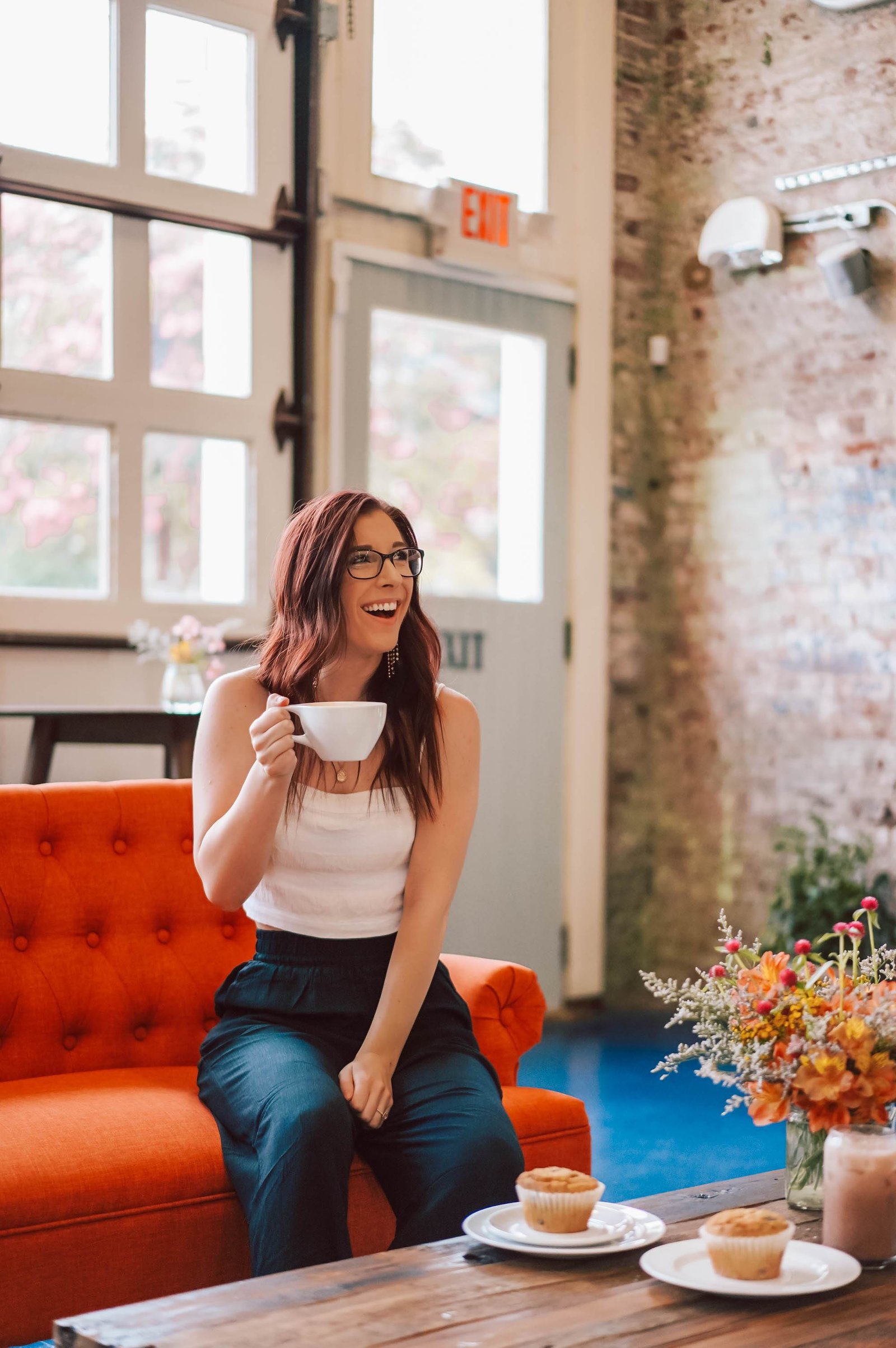 I was pretty elated over how this ensemble came together.
As I mentioned in my previous post, I do own a pair of black mules, but they're just not what I was looking for when I put this look together. So I decided to add some touches of blush pink instead. My initial goal was to match my shoes to my handbag, but after looking through these photos, I noticed that my purse only ended up in one shot! I trust you all to believe me when I say they paired perfectly!
Before heading out the door to meet my wonderful blogger friend, Lindsey, at what has now become one of my favorite coffee shops in the city, I took an Instagram story of my outfit. I mentioned to my followers that it felt just like I was wearing pajamas in public – and getting away with it! These woven pants are 100% rayon, have a soft elastic waistband, and are completely lightweight without being too sheer (though I would recommend black underwear rather than fuchsia or something patterned).
Let it be known that these are only $10 right now! They will suit you well into the autumn, with sweaters front-tucked, cardigans over crop tops, and bodysuits that take the whole look up a notch. Stay tuned for how I style them next! 😉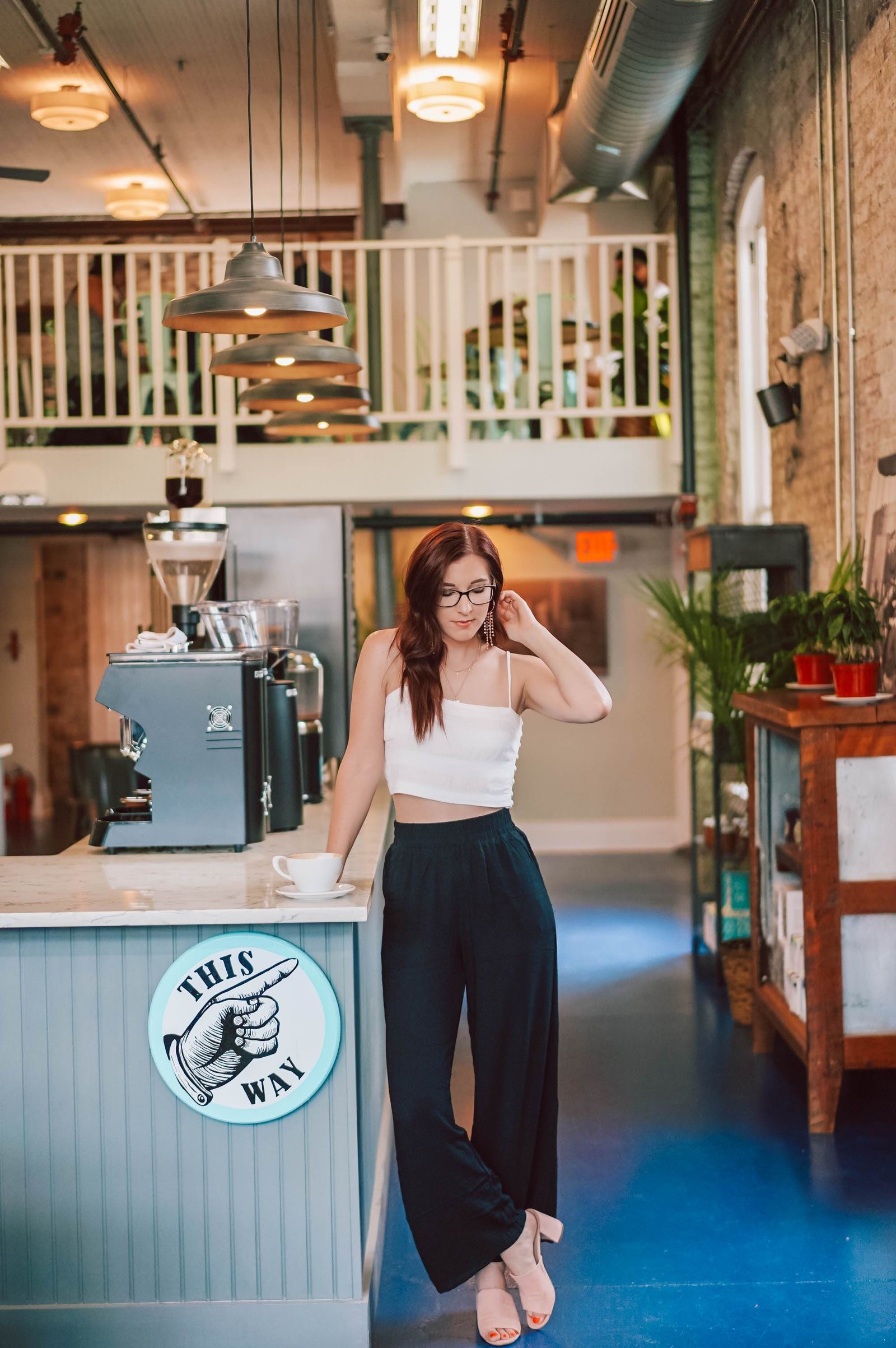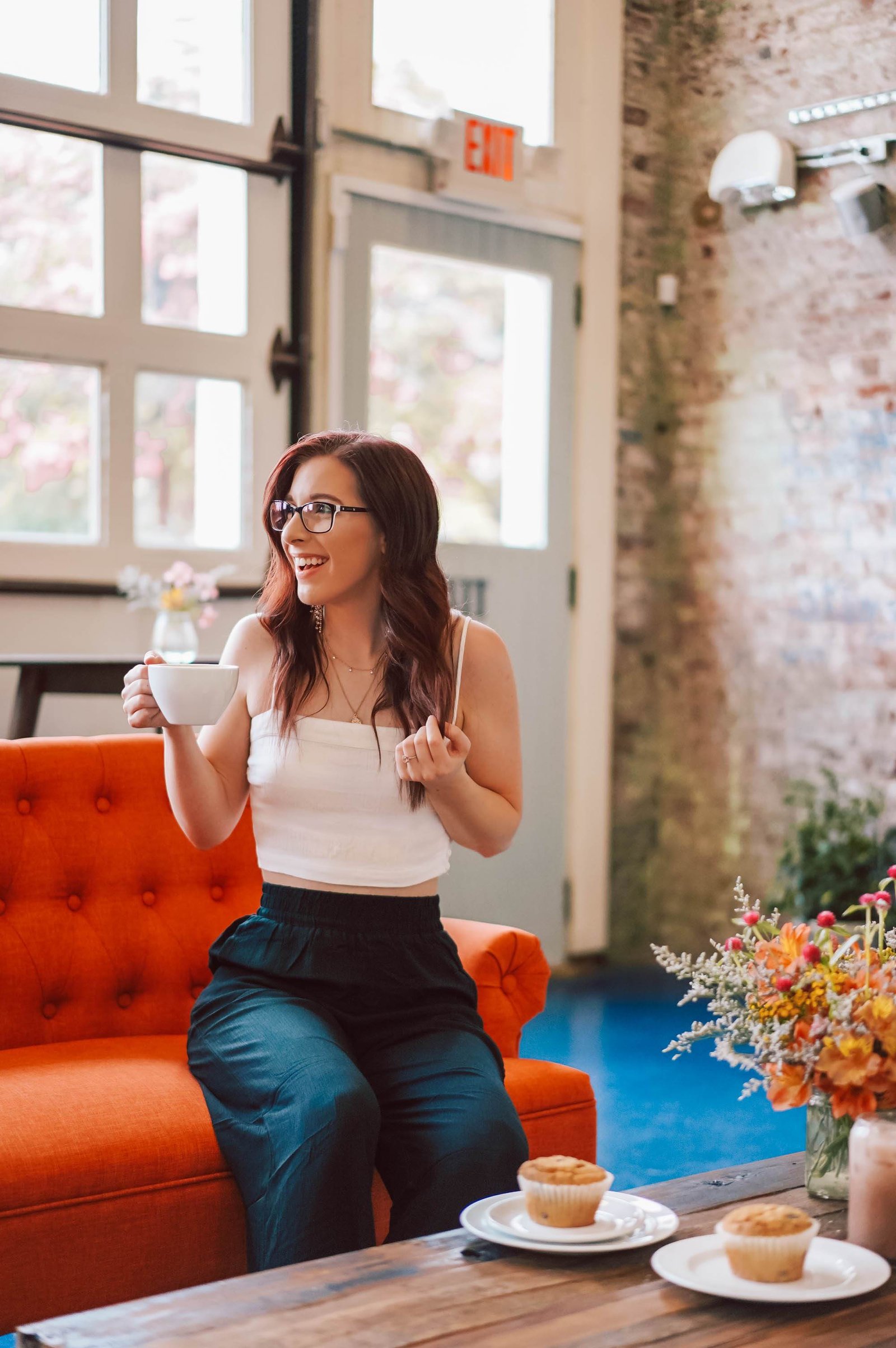 How would you wear these pants for summer – and autumn?