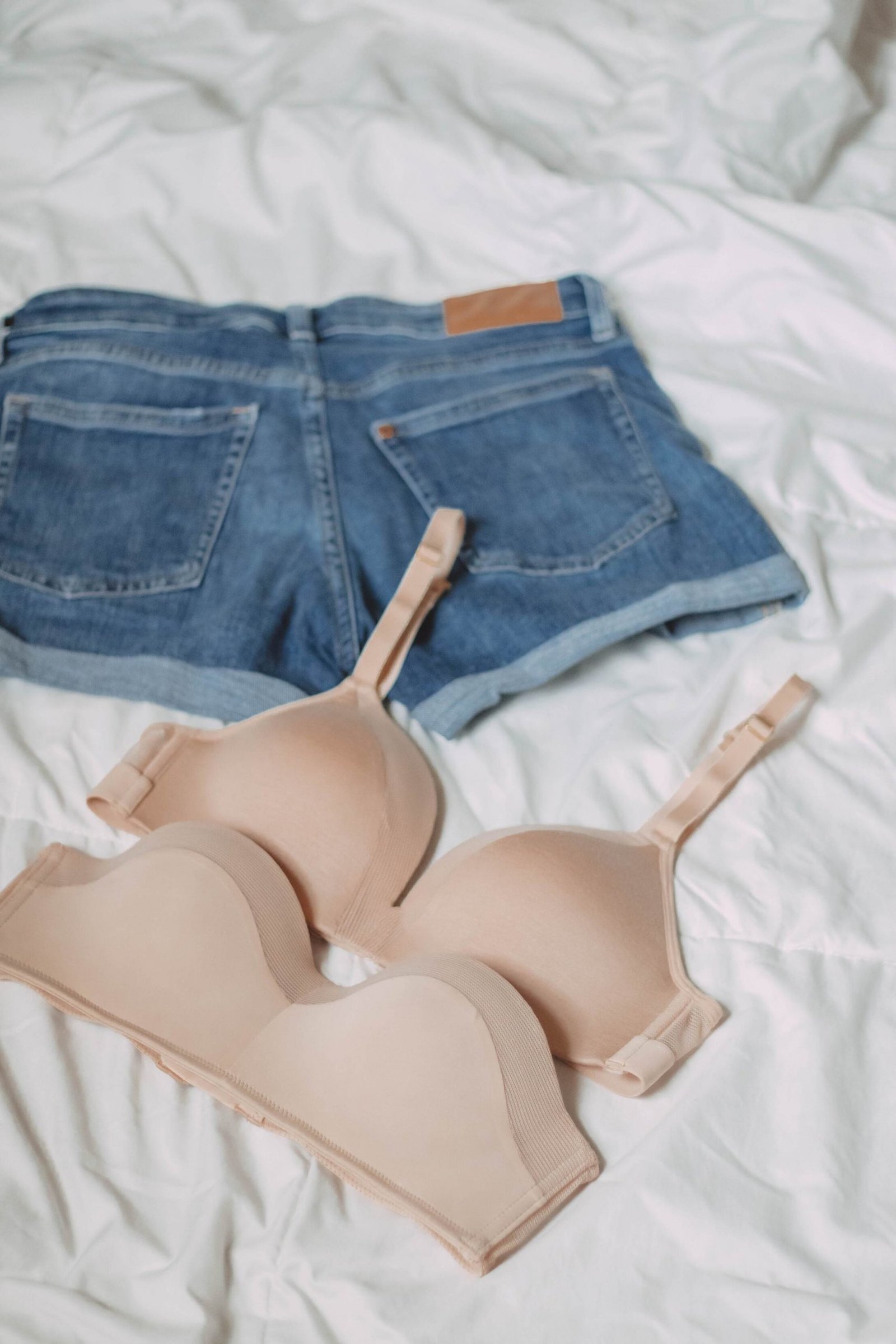 Let me introduce myself: I'm Stephanie, founder and CEO of the itty bitty titty committee.
I feel the need to explain that I'm a size 34AA – and with my height (5'6″), and the width of my hips, the size of my chest has been my biggest insecurity for my entire life. Finding bras that fit properly has been one of the worst tasks I've had to undertake. Don't get me wrong, there are a couple of brands I love. Adore Me has beautiful lingerie. I also think Aerie is fantastic when it comes to everyday pieces. However, my biggest search over the last few years has been for a comfortable and functional strapless bra.
Last year, I basically chose to skip summer when it came to my wardrobe. I didn't buy any strappy dresses, and if you took a peek into my closet right now, you'd only find three sleeveless tops. I just avoided anything that required something other than my everyday bra.
I kept seeing ads and reviews about Lively, and I knew it was time for me to give them a try for myself. I'm pleased to announce I've found the perfect strapless bra (and plunging bra) for my fellow small-chested babes!
---
details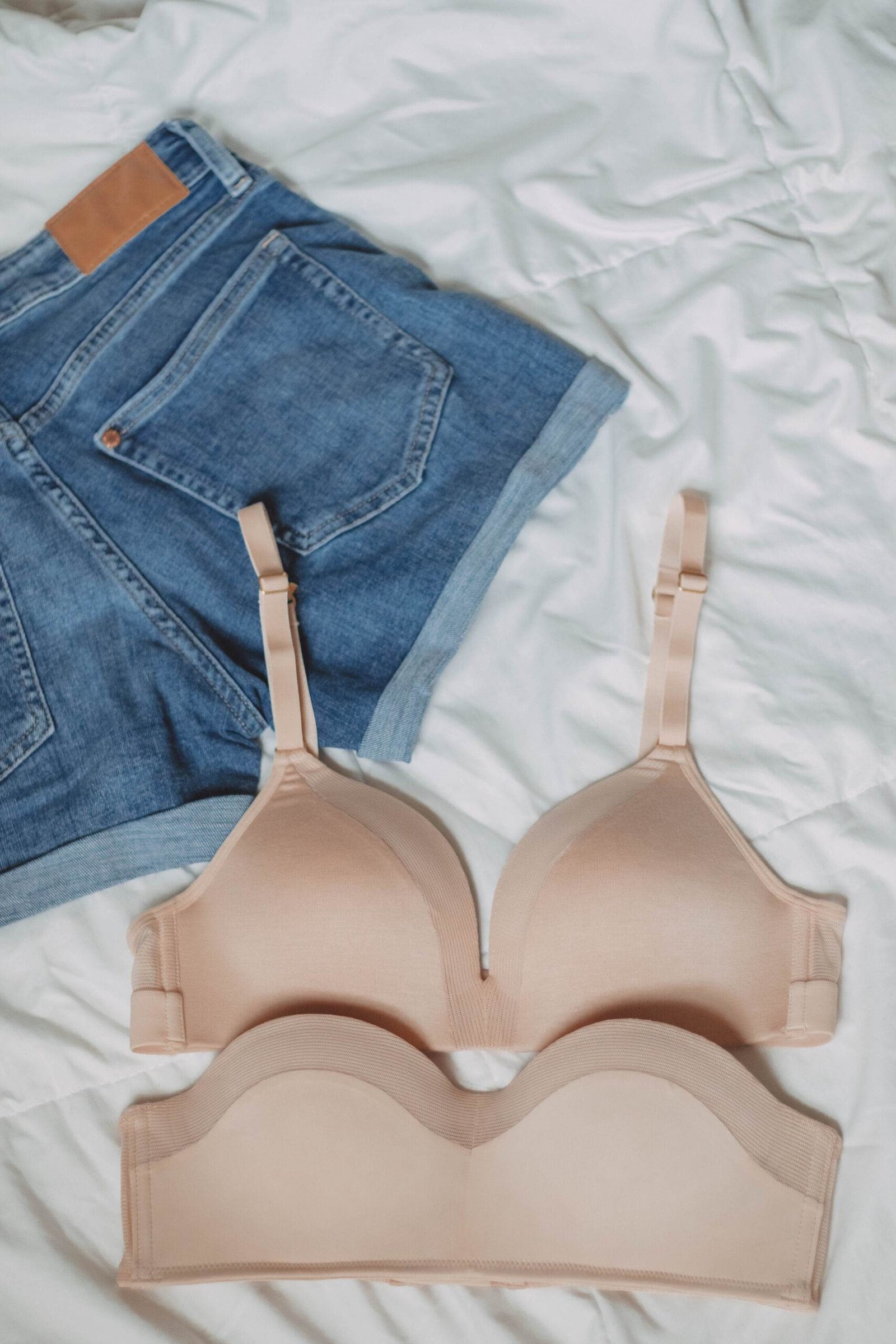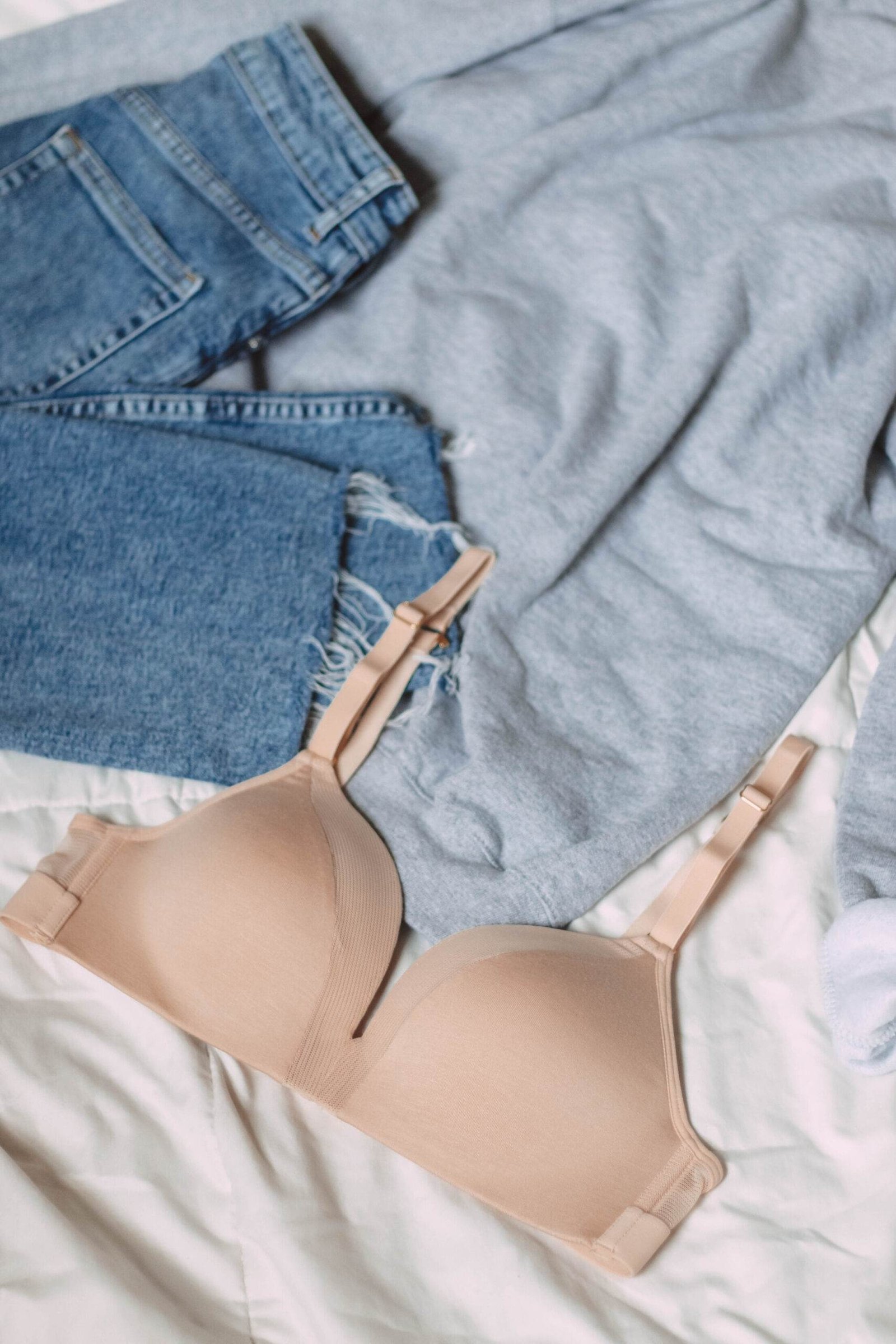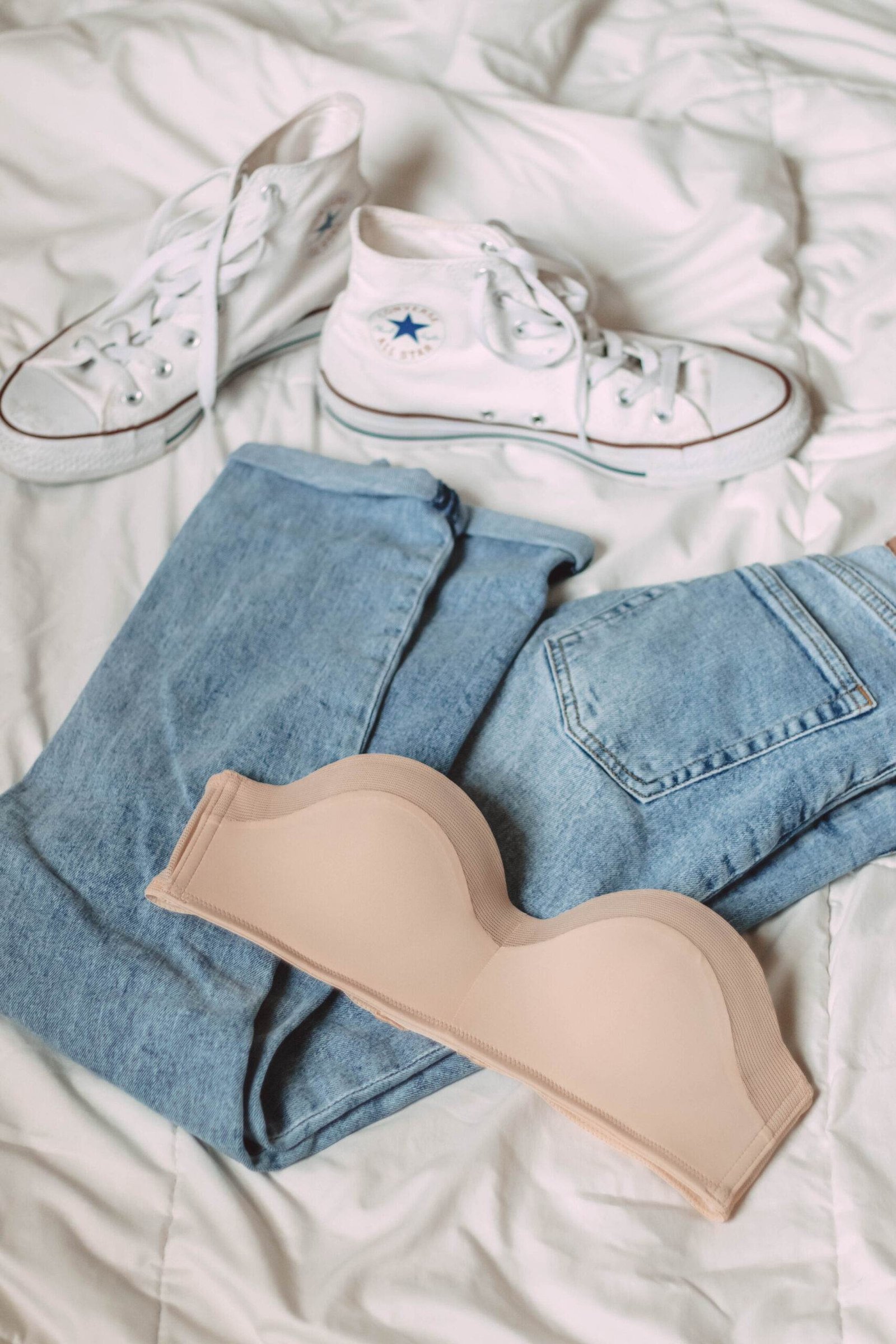 Why I Recommend Lively Bras for Small Chests:
Let it be known that I refuse to go without a bra. This is something I've received ridicule for during my years as a fashion blogger. My shoulders are on the broader size, and forgoing a bra means that I look either completely chestless or I have awkwardly pokey mosquito bites (or tiny traffic cones, if you will) beneath my favorite blouses. No thanks. I also feel more comfortable in a bra, which is my choice to make. That being said, here's why I love these Lively bras.
normal strapless bras include violent underwire
You might be laughing at my choice of words, but picture this: you get your hands on a beautiful strapless bra (one that is supposedly your size), then you put it on, only to be impaled by where the underwire meets in the center of your ribcage. Talk about uncomfortable!
This bra is soft and flexible. It has padding, but not so much that you're being suffocated. It has a thick band with four clasps in the back for additional security, and there's a "no-slip" strip along the top to hold it in place. It's like your favorite bandeau, with more support.
I ordered a 32A in this bra, so that it would hug me enough and not slide off. It fits the way my Aerie 34AA Real Happy Wireless Push-Up bra does – taut, but not tight.
Most plunging bras pucker on my petite bust
It's irritating when you want to wear a wrap dress or a button-up blouse, and your bra is showing because it either doesn't plunge far enough, or because it doesn't sit flat against your skin. Don't even get me started on how seatbelts get stuck in my bra when I'm wearing a plunge or contour style.
Yeah, I said it. I may have ordered this in a nude color, but that doesn't make it any less sexy. This bra contours my chest in just the right way, doesn't pucker, provides full coverage, and plunges low enough for me to wear it with a plethora of items! I can guarantee that this will be my new favorite "special occasion" bra! It can also be converted into a racerback style, if that's your cup of tea.
I ordered a 34A in this bra because the reviews mentioned sizing up in the band if you're between sizes. I'm technically in between a 32 and a 34, so I sized up, and I'm glad. I will say that I could've used a AA rather than just an A because it has a little bit of room in the cups, but because it is full coverage, there's no discomfort or puckering.
I scoured the web before deciding on Lively, and I'm glad this was my final decision. Their prices are fantastic, allowing you to mix and match bras to save money. They also offer packs of your favorite bras, if you want to order in bulk! After I made my order, they texted me with shipping updates, and they arrived four days before they were expected (shocking in the midst of this pandemic). I highly suggest this body-positive, female-empowering company and their fantastic bras!
---
Related Posts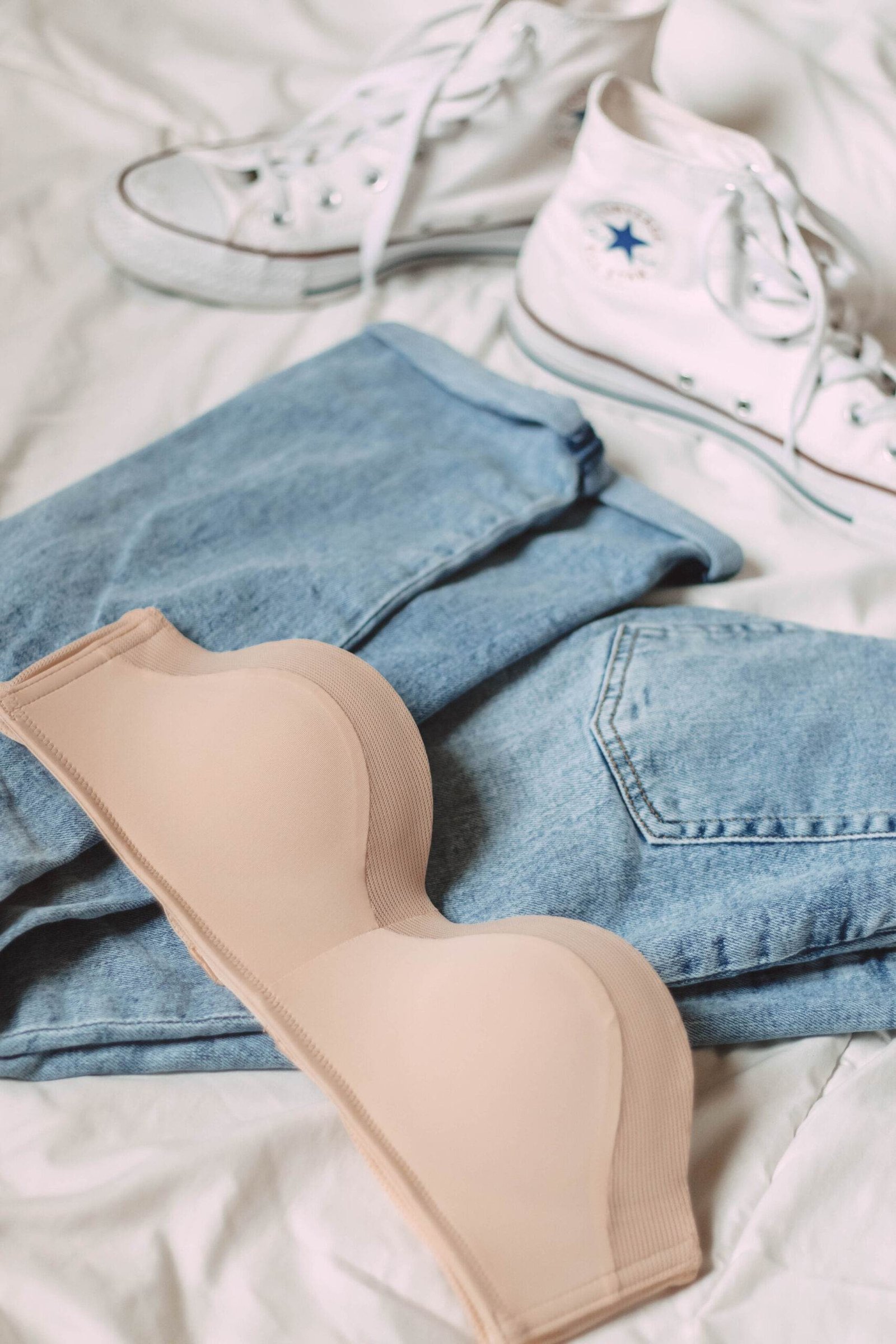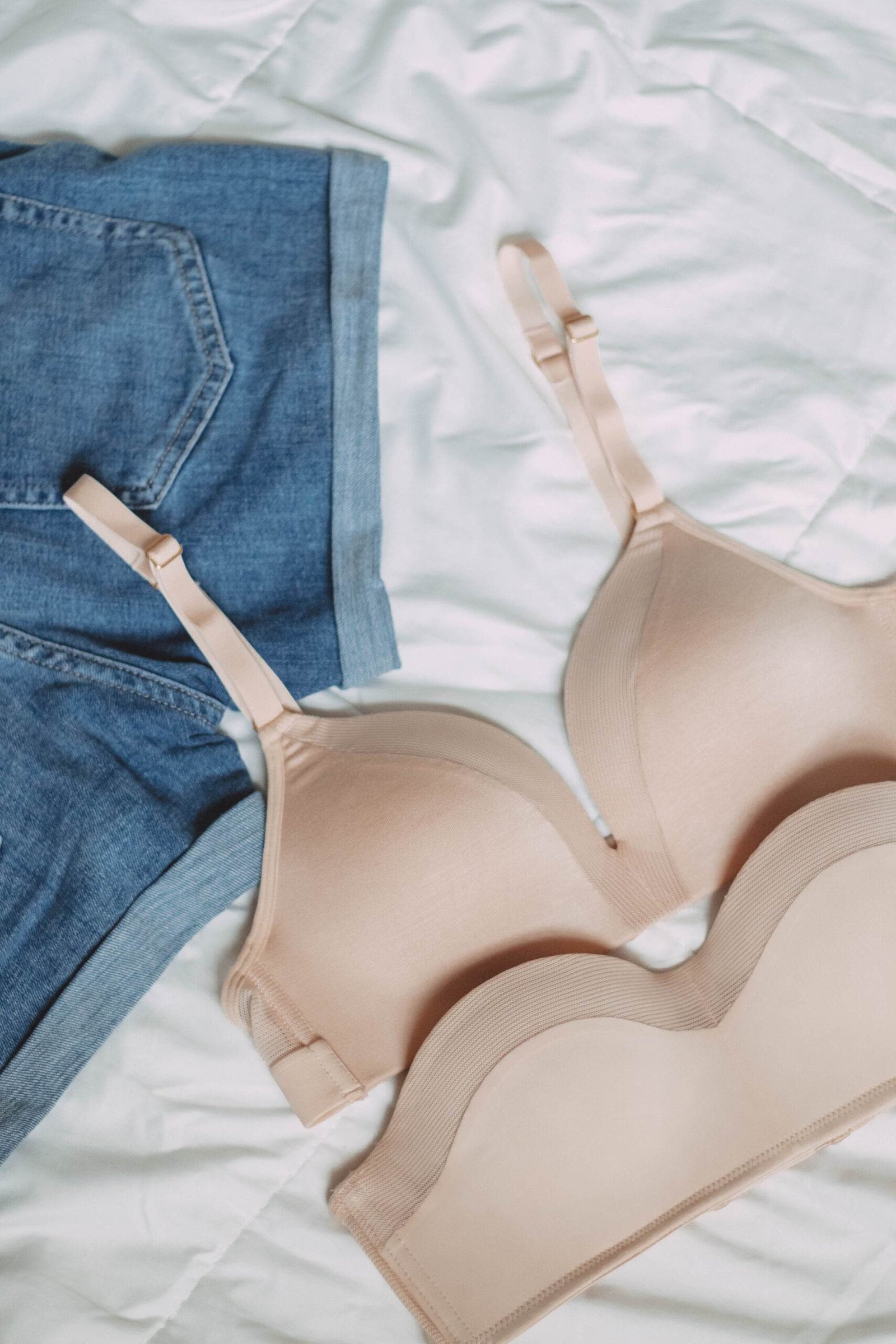 Have you purchased Lively bras before? What did you think of them?
---
Pin for Later