We all scream for ice cream!
Growing up, we've always had one particular frozen item in excess around our house, and that's ice cream. My dad would have a bowl every night. My mom would enjoy it frequently. My sister loved it (and passed that love on to her kids), and so naturally … I love it too!  I'll admit I don't enjoy it as often as I used to because I'm a bit of a snob about it now. I prefer Italian gelato or fancy ice cream flavors and concoctions which you can purchase at a sweets shop a bit more than a pint of Ben & Jerry's. However, when I do get to sit down and indulge in that delicious creamy goodness, I'm just thankful that one of my trillion food allergies is not dairy!
This past Sunday, Brandon and I went out for some midday ice cream. I might not be the best influence because I convinced him to enjoy the cheesecake flavor (in a waffle cone, no less) even though we'd already shared a giant Slurpee and a cinnamon roll earlier in the day.  Poor guy had a basketball game a couple hours later, and I'm sure he felt a little extra heavy on his feet. Oops! 😂  However, after cracking my iPhone screen and spending 90% of the day trekking back and forth from the Apple store, I definitely felt as though I deserved a scoop or two!
---
Outfit Details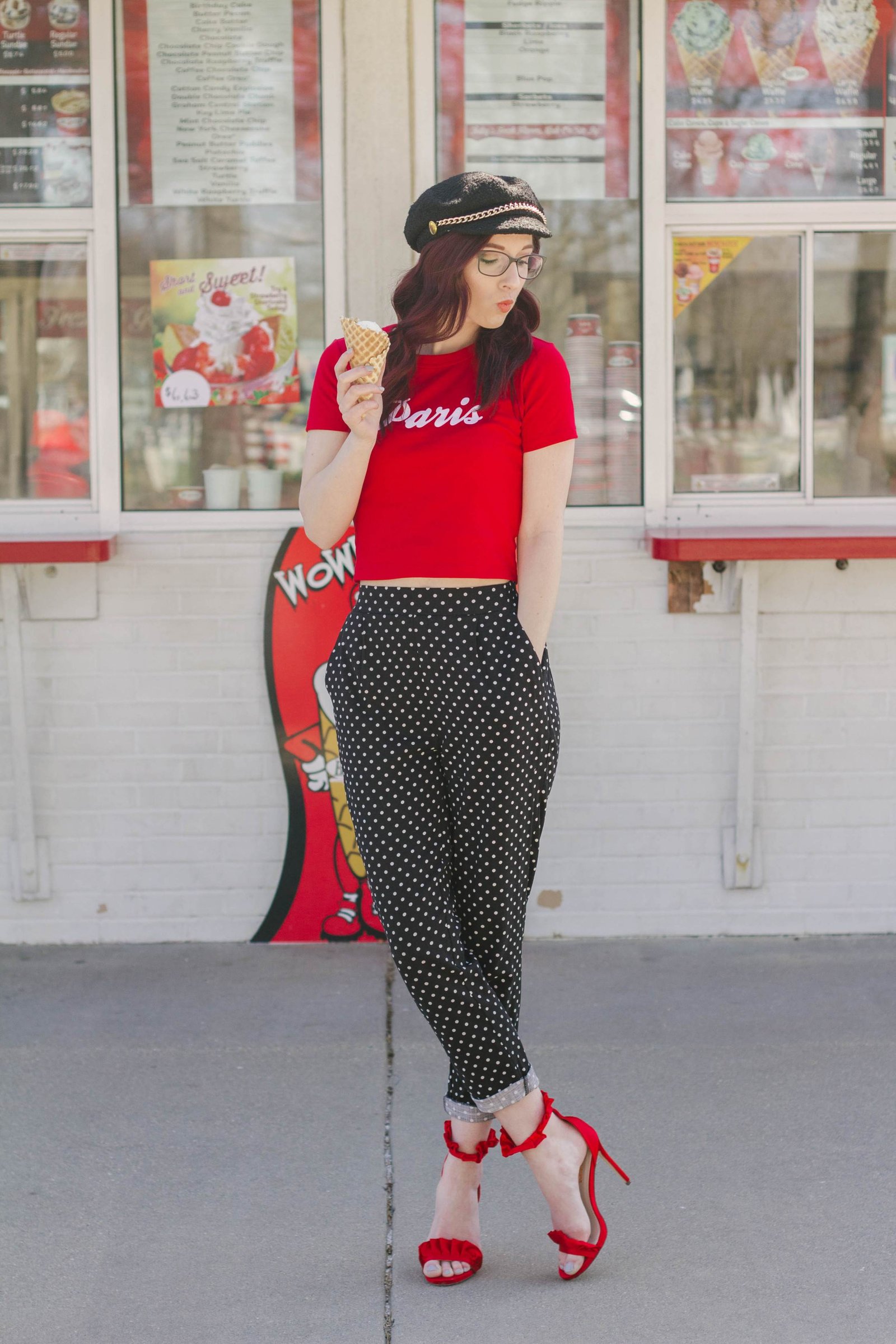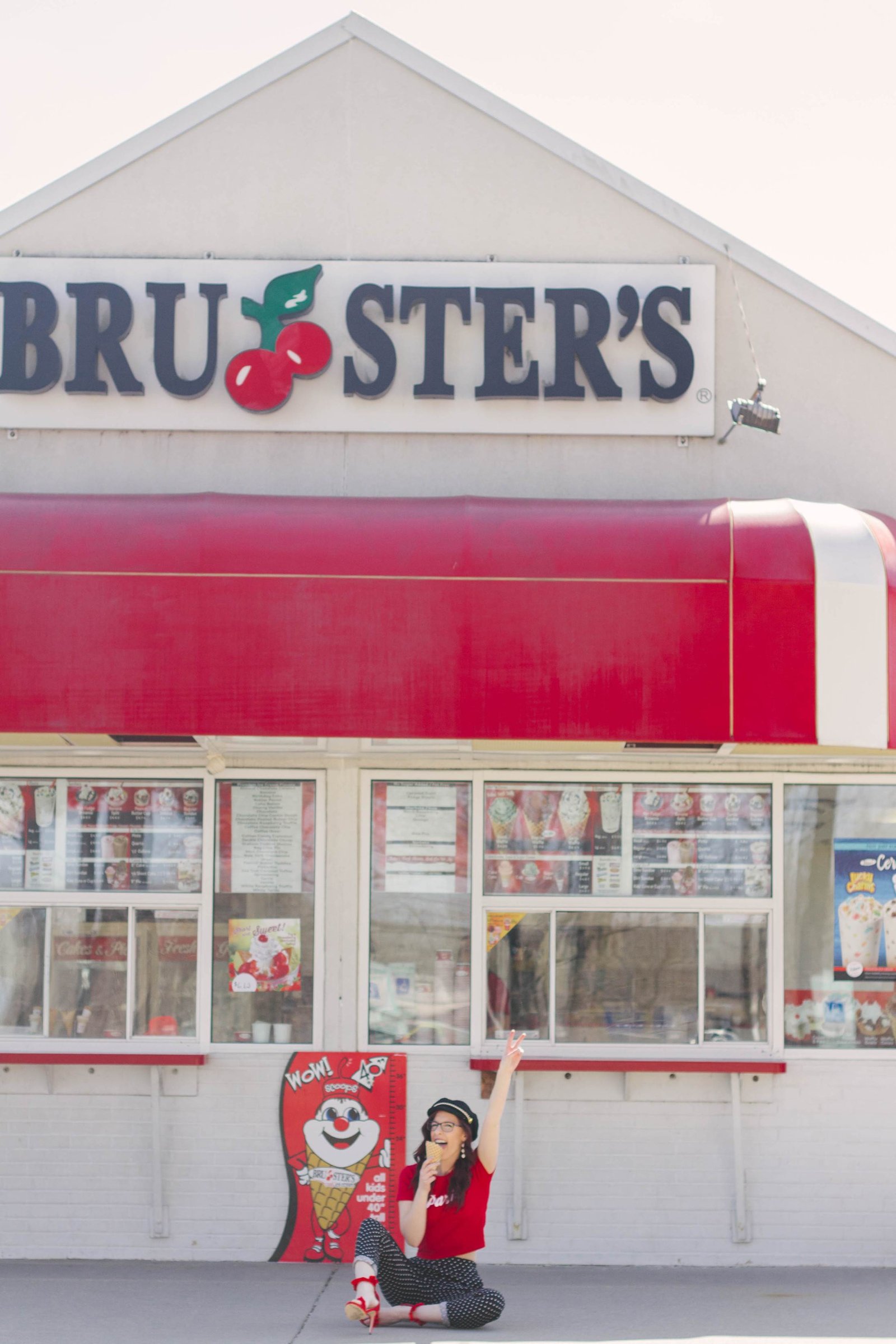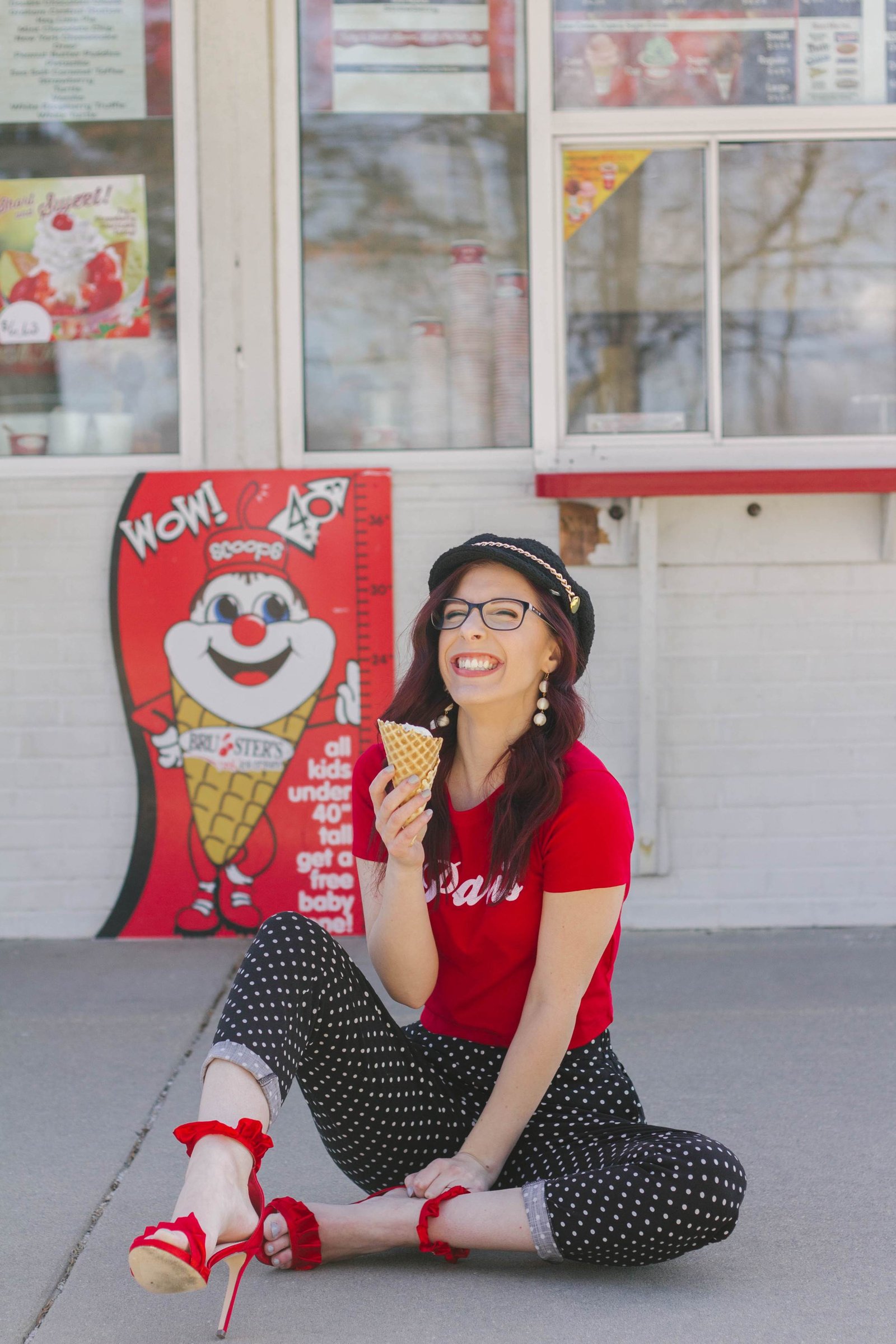 I'll be heading to Florida for an eight day trip on Tuesday, and you can rest assured knowing I'll be packing this outfit and bringing it along. I'm actually wearing this Paris tee as I type because it's so dang comfy. I'm a sucker for a good crop top – as well as a good graphic tee – so this was the perfect combo for me! The best news? It's only $10 and comes in blue and red as well!
If you want some other styling suggestions for these pants, you can click on the links below! I've already worn them a number of times, and won't be quitting any time soon. They're stretchy and cozy and have pockets – so it's basically like getting away with wearing [really cute] sweatpants in public!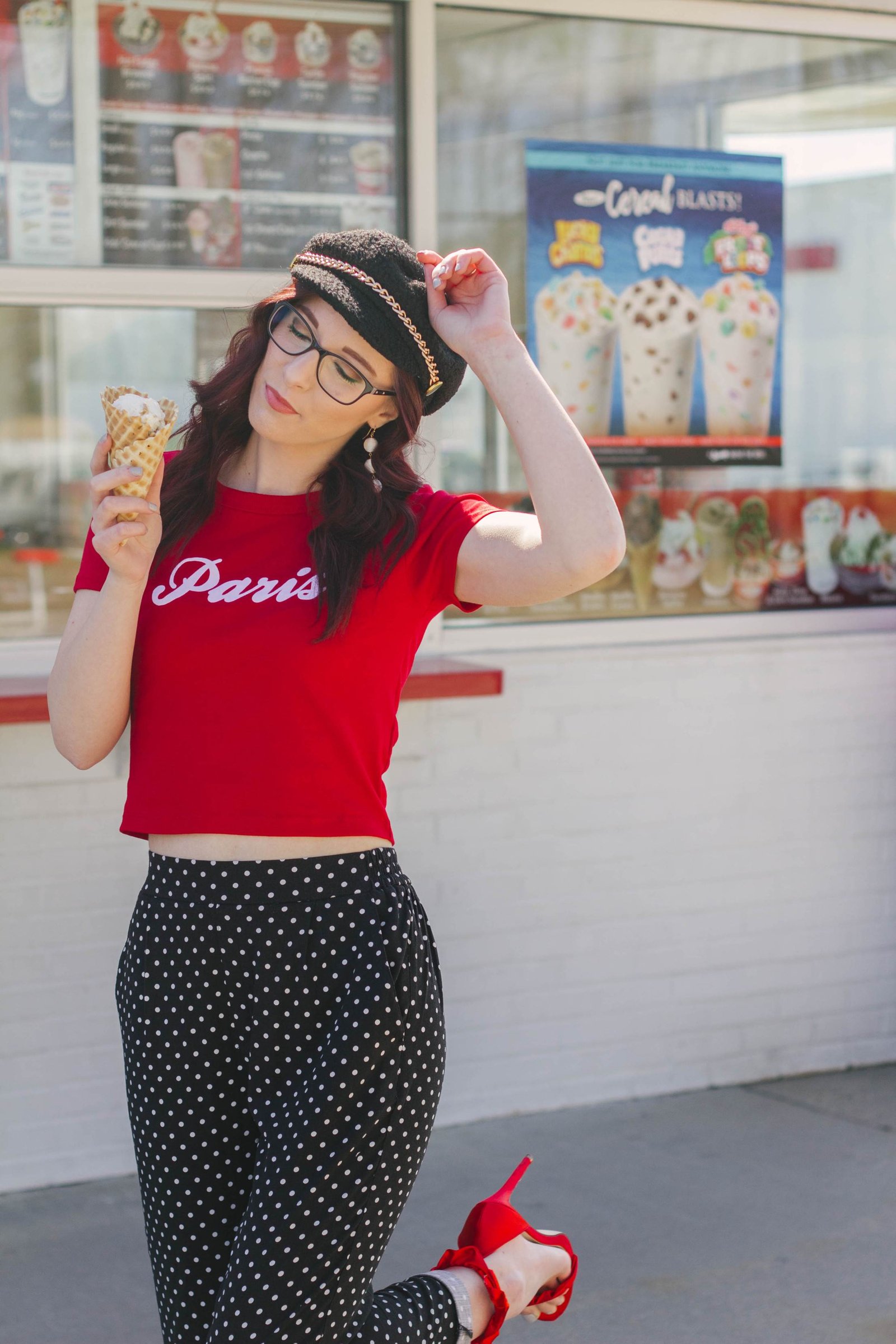 Now the really important question: what's your favorite ice cream flavor?