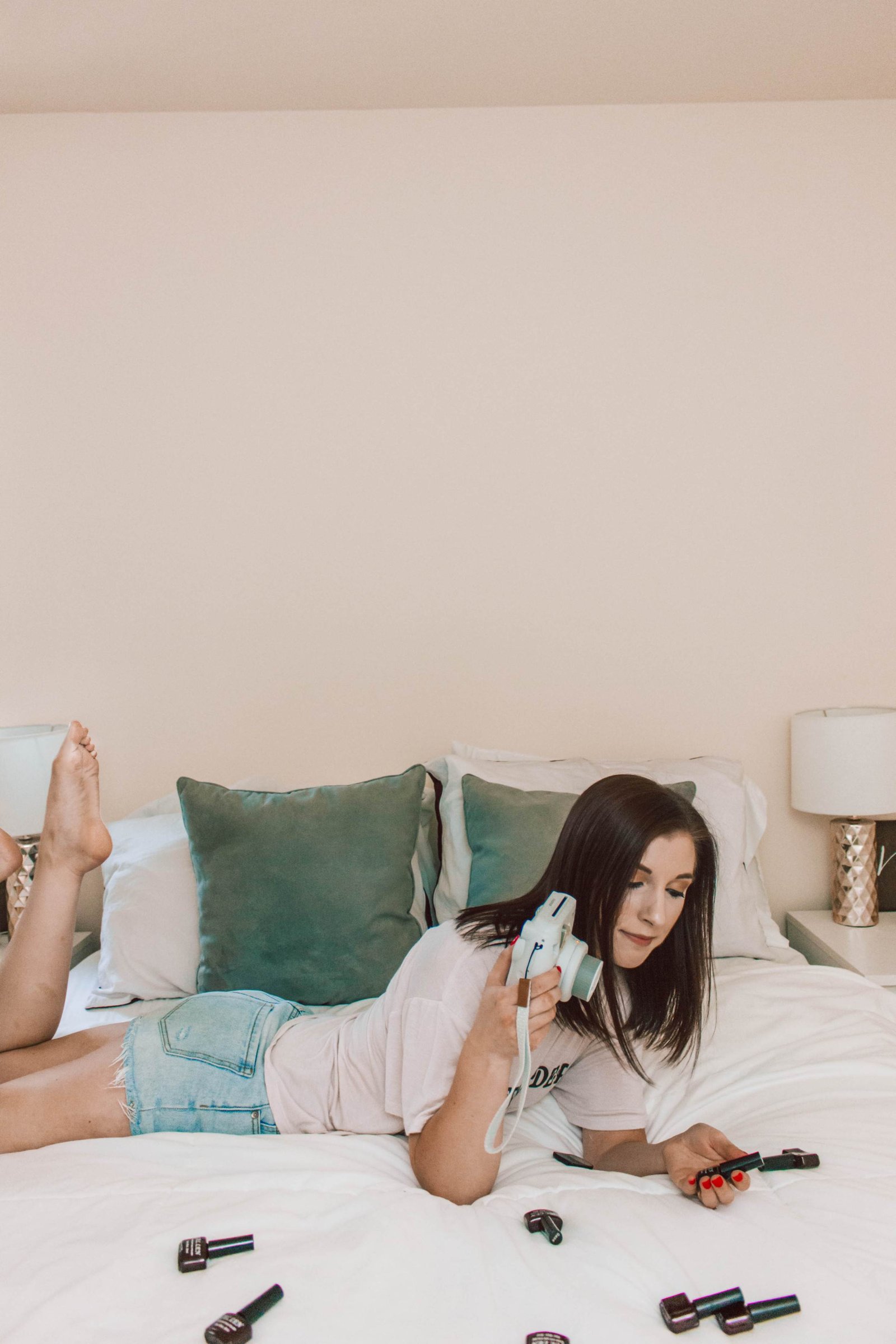 Why spend a fortune each month going to a nail salon, when you can do your own gel manicures at home for a fraction of the price? Easy and fun!
I've always been nail polish-obsessed. Growing up, it was all about discovering and trying the new nail trends. Everything from matte nails to crackle polish to blues and burgundies so dark they looked black (but weren't). I would paint my nails several times a week to match different outfits and use up hours of my own time to make sure they dried – even more frustrating when I would go to zip up my pants or fall asleep and they'd still smudge.
As a teenager and into my early 20's, I would go to a little nail salon down the street from my house at least 2-3 times a month. I spent about $30 on a gel manicure, and made small talk with the staff while I waited an hour or two for them to complete the process on my nails. I loved how much longer shellac lasted than regular polish, but it was certainly a pricey experience. Then I discovered the beauty of gel manicures at home!
---
Product Details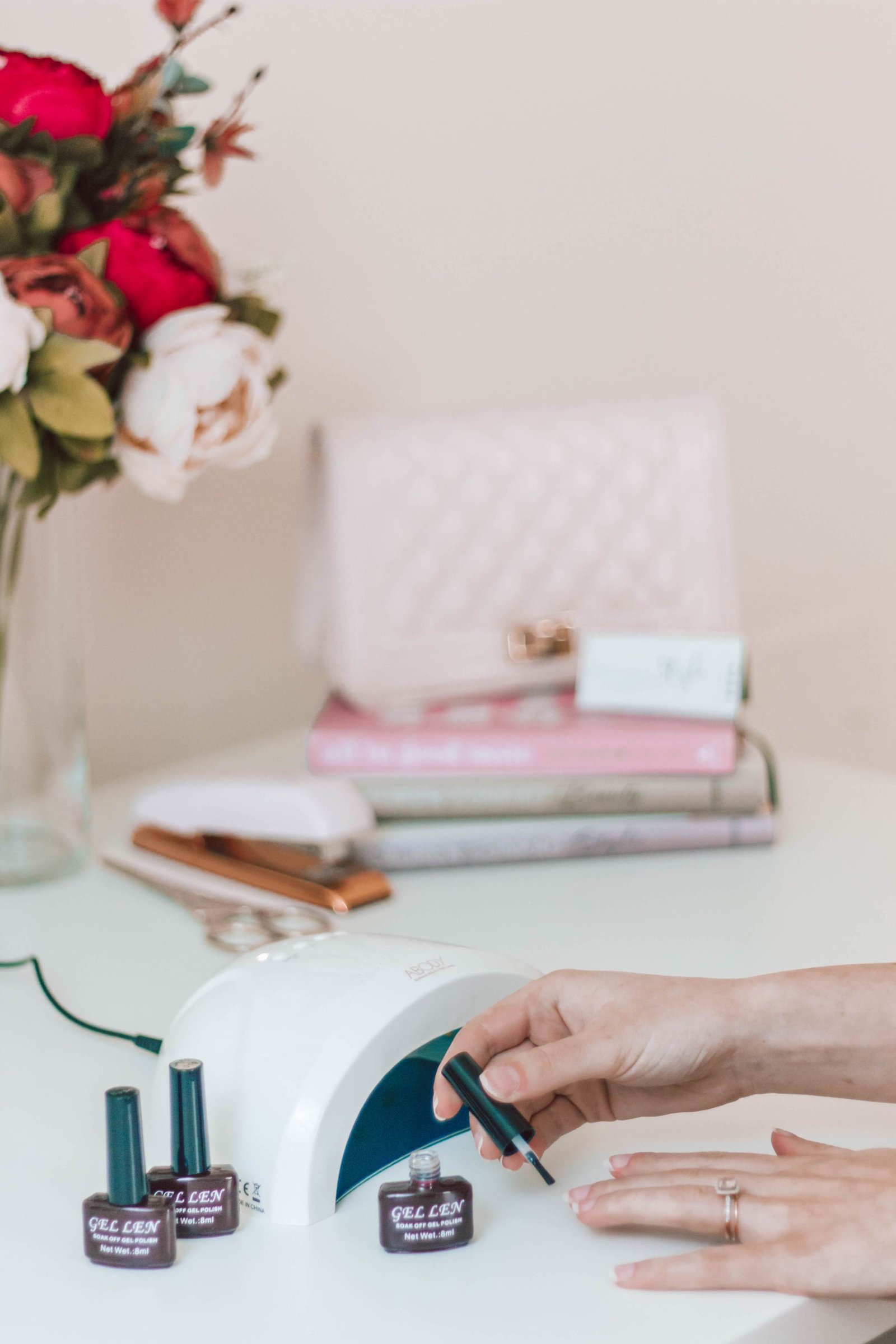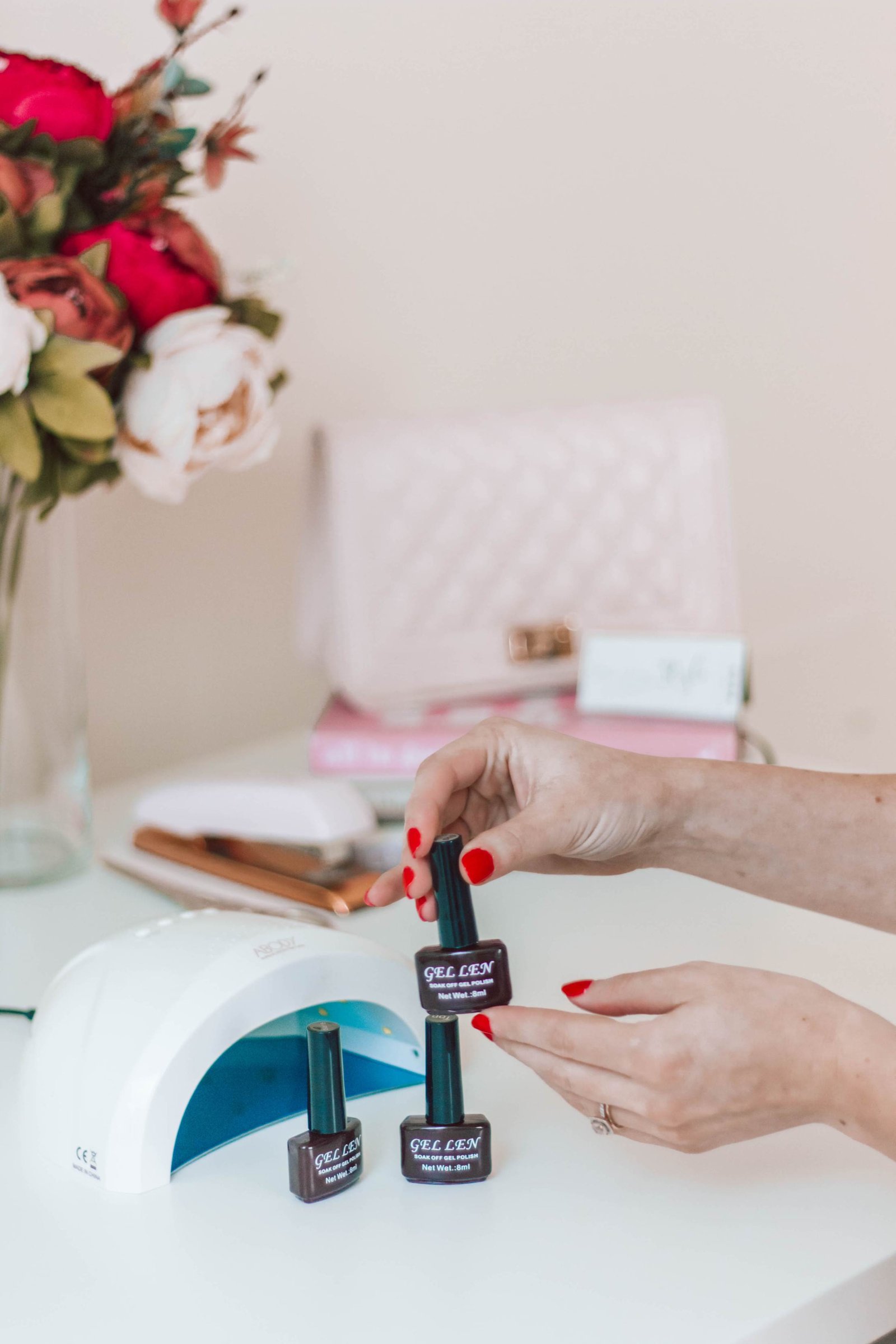 The process of an at-home gel manicure is as simple as reciting the alphabet.
Let me give you some step-by-step instructions to make it as easy as I can, because I can assure you that the minute you've finished reading this post, you'll want a UV light and shellac colors for yourself! In fact, I've raved about this process so much that my mom got a lamp, my sister purchased one for her best friend, and one of my childhood besties got one! And if you follow my steps diligently, you won't cause any damage to your nails, and they'll look fantastic!
Application
Make sure you've pushed and cute your cuticles, filed your nails, and cleaned the surface with non-acetone nail polish remover.
Use the base coat and apply a light coverage to your nails, then put them beneath the lamp for 60 seconds.
Apply the first coat of color and make sure you don't lather it on too think. Dry them under the UV light for 2 minutes.
Repeat the last step for the second coat of color, and only apply a third if you find it completely necessary. The lighter the coats, the longer the color lasts.
Finish with the top coat and leave under the lamp for 3 minutes.
Your nails will bee 100% dry and ready to go. You don't need to wait or be careful with them. They won't smudge or crease or crackle, and they can last for up to a month if you take good care of them!
Removal
Lightly buff the top of your nails with a nail board.
Soak small bits of cotton balls in 100% acetone and place over your nails. Either wrap in aluminum foil or place into removal clips for 30 minutes to soften the gel.
Remove your nails from the foil or clips and you should notice the polish is peeling around the edges and nail-beds.
Use the curved side of a stainless steel cuticle pusher to scrape the remainder of the shellac off your nails.
File with a nail board and then buff.
Swipe your nails with non-acetone nail polish remover and wash your hands.
Apply a lotion or vitamin-e oil to maintain the strength of your nails!
---
related posts