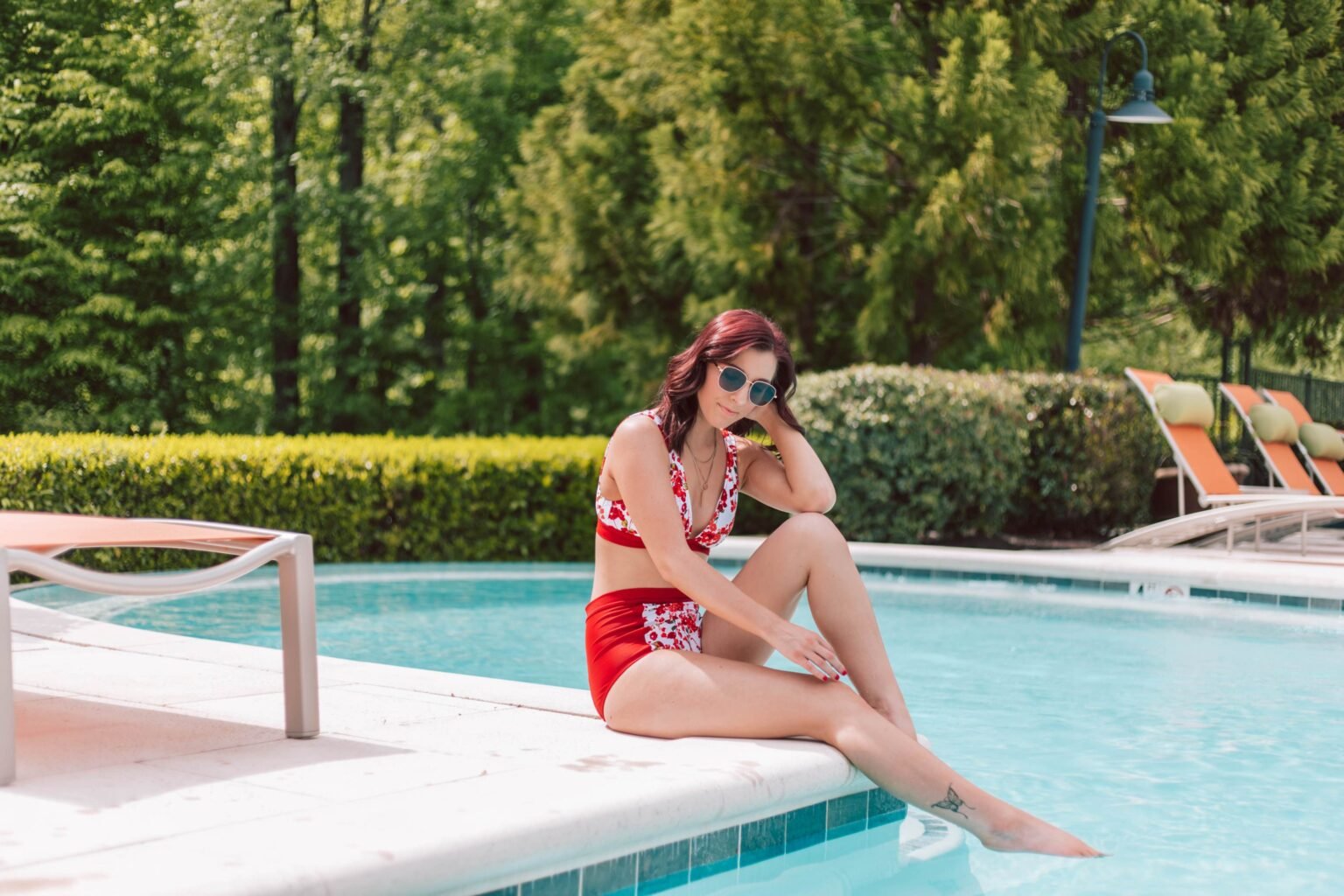 Why should swimsuit season be dreaded? It should be celebrated!
The steps to getting a bikini body, you may ask?
ONE. Have a body
TWO. Put a bikini on it
Truly, it should be that simple. I understand why it isn't, however. Over the years, media and the world have trained a woman's mind to think that she's less beautiful with cellulite, stretch marks, jiggly tummies, small boobs, flat butts, etc. To this day, I still have a hard time accepting myself in swimwear. Brands that I adore (Aerie, Target, Adore Me – to name a few) have begun to share women of all sizes, colors, and shapes, without editing in their swimwear campaigns. It brings my heart so much joy when I recognize someone of a similar body shape, rocking a cute 'kini. It makes me realize that I can rock one too. It's about making a conscious choice to believe in your own bangin' bod (no matter how many dimples or lack of curves it may have) and just enjoy the summer sun.
A couple of years ago I pledged to never retouch any of my swimsuit photos on Instagram or my blog. I've held true to that promise and will continue to do so through the rest of my blogging career. I'm a small, curve-less lady with cellulite and stretch marks to boot, but I'll never make myself look like anything else to fit the "Instagram model" mold. I will, however, find swimsuits that flatter myself and every body type!
---
Outfit Details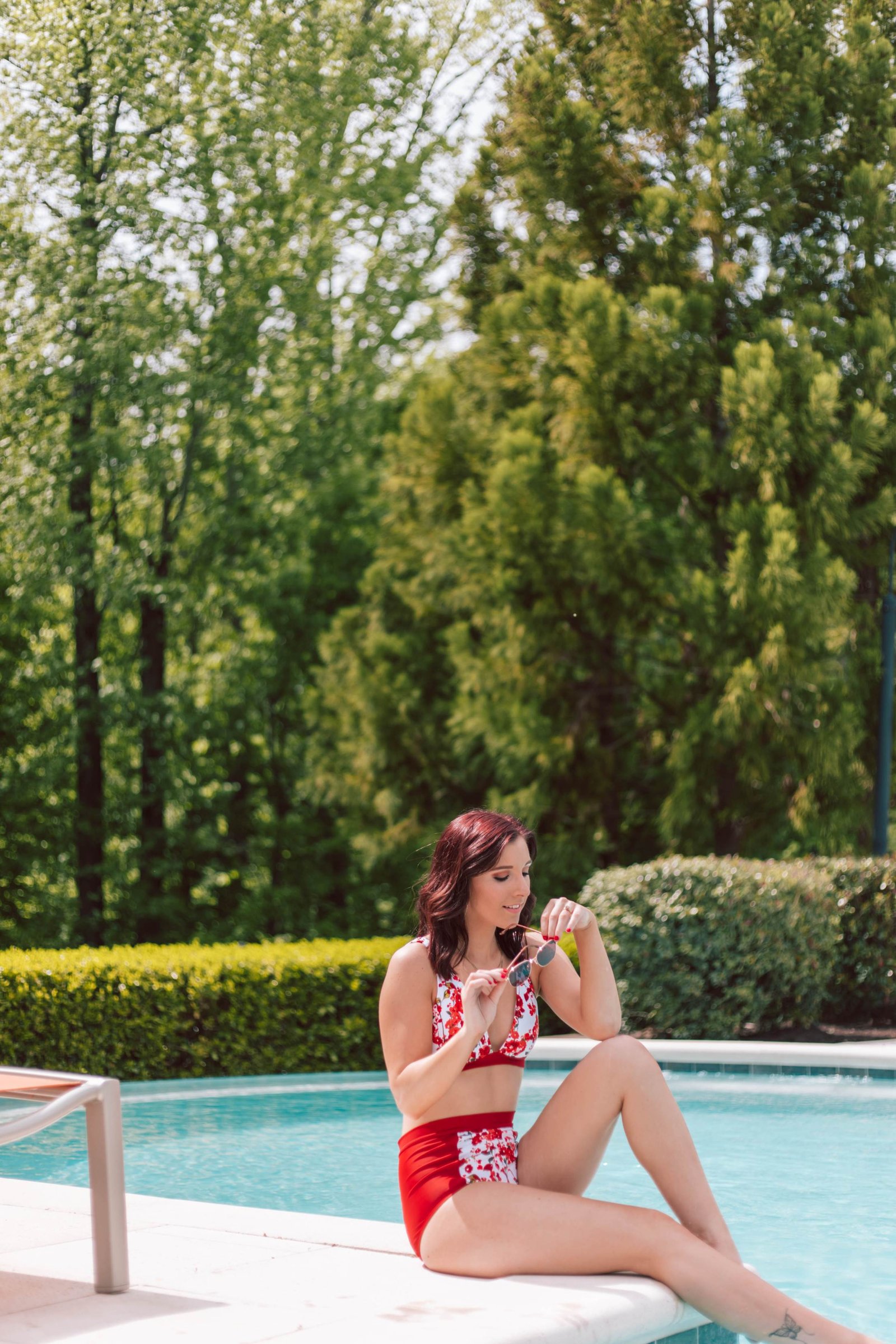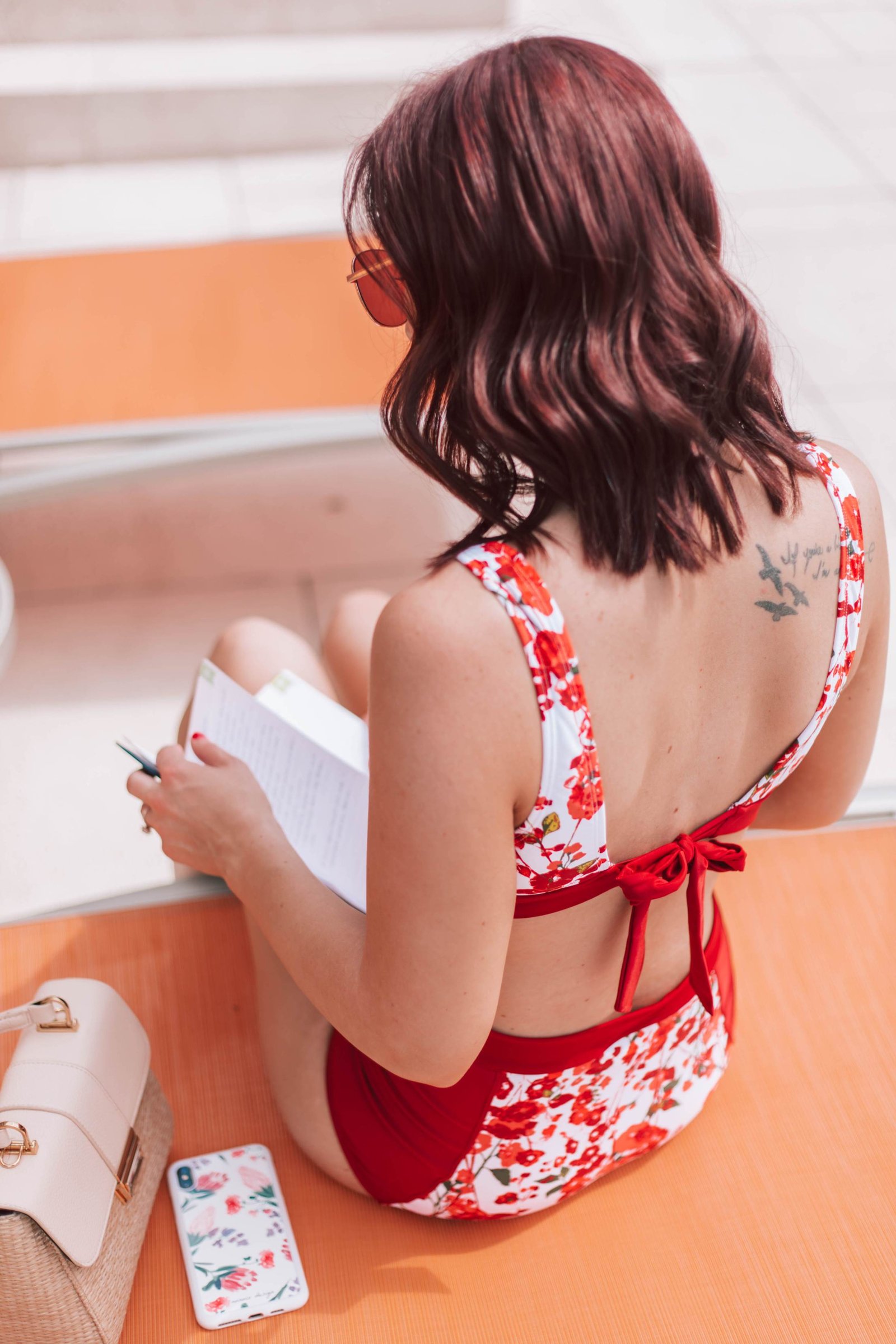 Take a look at this fantastic line-up of swimsuits from Adore Me.
This cream, high-waisted crochet bikini (called the Lionna) is a best seller, and one I picked up last year. It was also the first one I put in my suitcase for my trip to Florida – and the only one I ended up wearing. It's the most flattering swimsuit I've ever owned!
I think everyone needs a little black bikini, so that's why I added this one (Gardenia) to my collection last year. I bought it at the end of the summer, so I'm looking forward to wearing it again this year.
I'm super particular about my bikini bottoms, so when I found out this set (Leilah) offered a pair with a little more coverage, I jumped for joy! Also, the print couldn't be much cuter!
On to the pieces I picked up particularly for this summer! I sure do love a feminine floral, so this set (called the Cadence) was perfect to rock on the days I'm feeling especially girly.
Baywatch much? I'll be honest, I'm still on the fence about this one (Haven). It's classic but fits a bit oddly for my long-torso build. I don't hate it, but it's probably not one I'll wear all the time.
Just casually transferring my crochet crush into this season. With a tan I think the color of this itty bitty bikini (called the Kalua) would be especially spectacular!
I have the same style in another print and completely adore it! For years, I couldn't find a one piece that fit my long torso and didn't give me the worst wedgie of all time. However, this one (Soila) totally rocks my socks off!
This one (called the Emillia) is such a classic, retro style that I may end up getting it in the other prints. You just can't go wrong with a high-waisted bikini!
---
Related Posts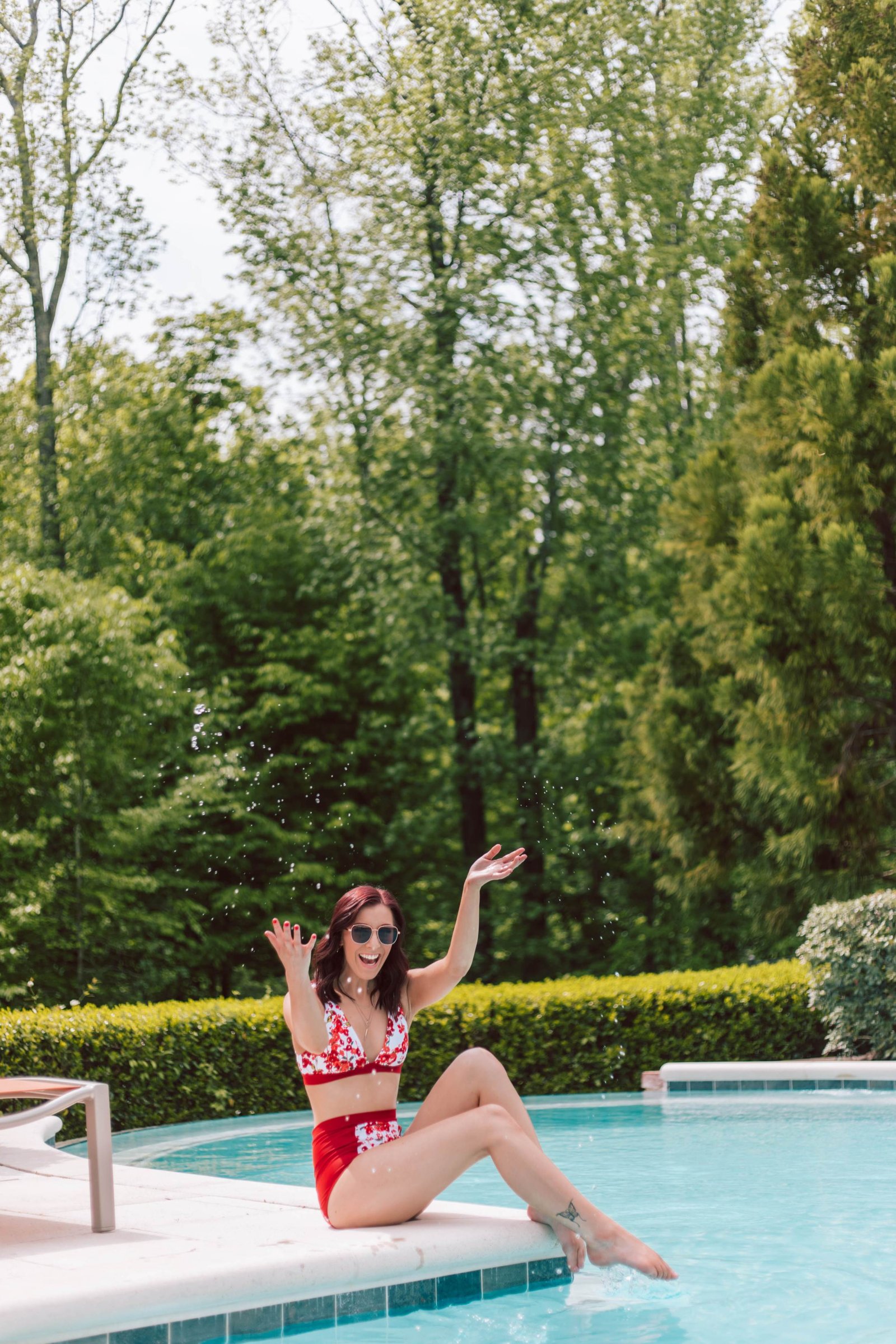 Oh it's casual, just another 50+ swimsuits for every body type. I'm dying to add them all to my collection!