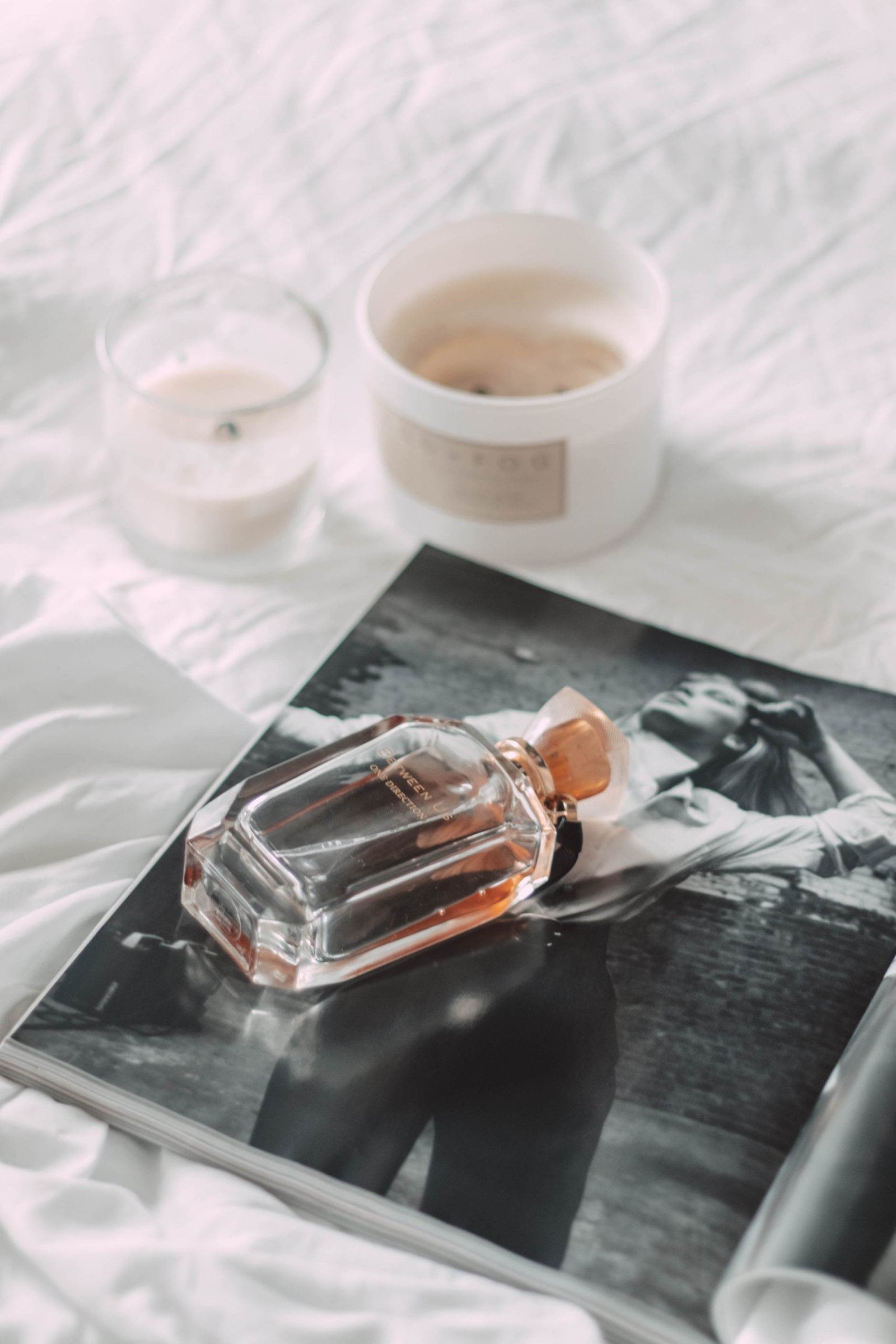 Before I was a full-time content creator, I ran a flatlay account on Instagram.
It's been years since my sole content revolved around flatlays (or "layouts" as we used to call them). I know accounts that still 100% rock the flatlay life, and I'm constantly inspired by their creativity. I still try to incorporate this style of photography into my own feed once in a blue moon. It's a lot of fun to bring out all the little pieces and move them around to construct the perfect shot. In fact, I get a lot of questions about which accessories I like to have handy for this method of product photography. So, I've put together a little guide, detailing the top 20 pieces I own that help me slay flatlays!
20 Products to Own for Flatlay Photography
These make the perfect base when you're feeling minimal or if you want to scrunch them up around your products and create a moody vibe.
This was my first flatlay investment, and I still use it to this day – even if it's for something as simple as listing accessories on my Poshmark account!
Texture makes a huge difference when it comes to flatlay photography. You want dimension in your photos and these rugs are vital.
As I said before, dimension is key. Trays like this are great for layering small trinkets or products when you're trying to get creative and draw the viewers eye to something specific.
I love using these most in the summer time! They give such a cheery, vibrant feeling to any photo – and add a great pop of color.
Great for not only holding rings, but lipstick, a small candle, essential oils, or anything else that's dainty and needs a definitive background.
I try to keep multiple magazines around and layer them in photos. Sometimes I'll open and curl the pages, other times I'll leave the cover to be seen (if I need extra color).
A little tricky when you're getting down to the editing process, but twinkle lights can add something so fun and cozy to a flatlay.
This was one of my latest purchases for my flatlays, and I don't think I'll ever look back. The simpler the better when it comes to these sets, and I can pour coffee, tea, or nothing (and edit it in later) to create the feeling of just having set down my beverage to snap the shot.
I actually have two of these bouquets and keep them at my desk in my cloffice when I'm not using them for photos. They're incredibly realistic and come in a bunch of colors, making it really easy to incorporate them into the shot.
Always good to have these on hand, especially for a desk photo. Keep it minimal though. No one needs to feel like their eyes hurt from a super vibrant or heavily-patterned notebook.
Set one haphazardly on the notebook, and another in the corner of the photo to create the illusion of working hard (or hardly working). 😉
I love handbags with texture on the body and a good chain strap. Usually I opt for gold chain and black body so that it ties in really well with the other accessories in the photo. These are especially great for fashion-related shots.
This pair looks designer but cost practically nothing. They're an awesome addition to any wardrobe – and flatlay.
Stick with a simple bottle. Clear, with either black script or barely visible script and a metallic gold or silver cap. These are great for adding fun reflections to your photography as well, if you place them in the correct lighting.
To burn, or not to burn? It's your decision, but either way, it'll look great in the picture.
And lots of them! Seriously, dainty jewelry in general is an awesome prop for flatlays. They sparkle and shine without being too busy.
As I said above, layer in those dainty pieces – and even mix metallics if you'd like. I usually stick to just gold pieces, but it can be fun to switch it up, depending on the other colors in your shot.
Take a photo of your flatlay with your instant camera, then use the developed film and camera for the final photo!
Bonus if they have a mirrored interior for more bokeh and reflections. I like to stick with neutral palettes, but it can also be fun to match them to the other colors in the flatlay – or even create an entire theme.
Bonus Products to Have Around
Electronics
No, but seriously – my MacBook and iPhone have come in handy on numerous occasions when I'm feeling a lack of flatlay accessories. Turn your phone over to reveal the case, or face it upwards and edit in a website you'd like displayed in the finished shot. Place accessories on your keyboard or set up a minimal desktop wallpaper that ties into your theme. Get creative!
Pets
Furry, scaly, feathered, etc., pets are awesome to have around and they add that "aw"-factor to photos that's unexpected when it comes to most flatlays.
---
Shop All 20 Products Here

What are your flatlay accessory must-haves?
---
Pin for Later