They say you should always be a child at heart…
…but sometimes I think I'm just a child still. 😂 Each year, there's this janky carnival that comes into town. Seriously, it's open for a week, and I'm not sure I've ever seen more than 20 people there at one time. However, each year I proceed to go, and each year I wonder why I keep coming back! This year, though, instead of just attending – I decided to take some photos. Guys, I'm not sure I've ever loved a set of photos more than these. I actually had 20+ saved to a folder and it was everything in me not to include them all in this post.
Special thank-you to my friend, Meredith, for capturing my childlike glee about the simple things like merry-go-rounds and cotton candy (peep how my tongue, lips, and teeth all turned blue because I couldn't keep myself from inhaling the "monster bag" – which I still have sitting on my desk over a week later). Folks, you'll be seeing a lot more of her talent around here as we move into the summer! I can't wait to keep sharing!
---
Outfit Details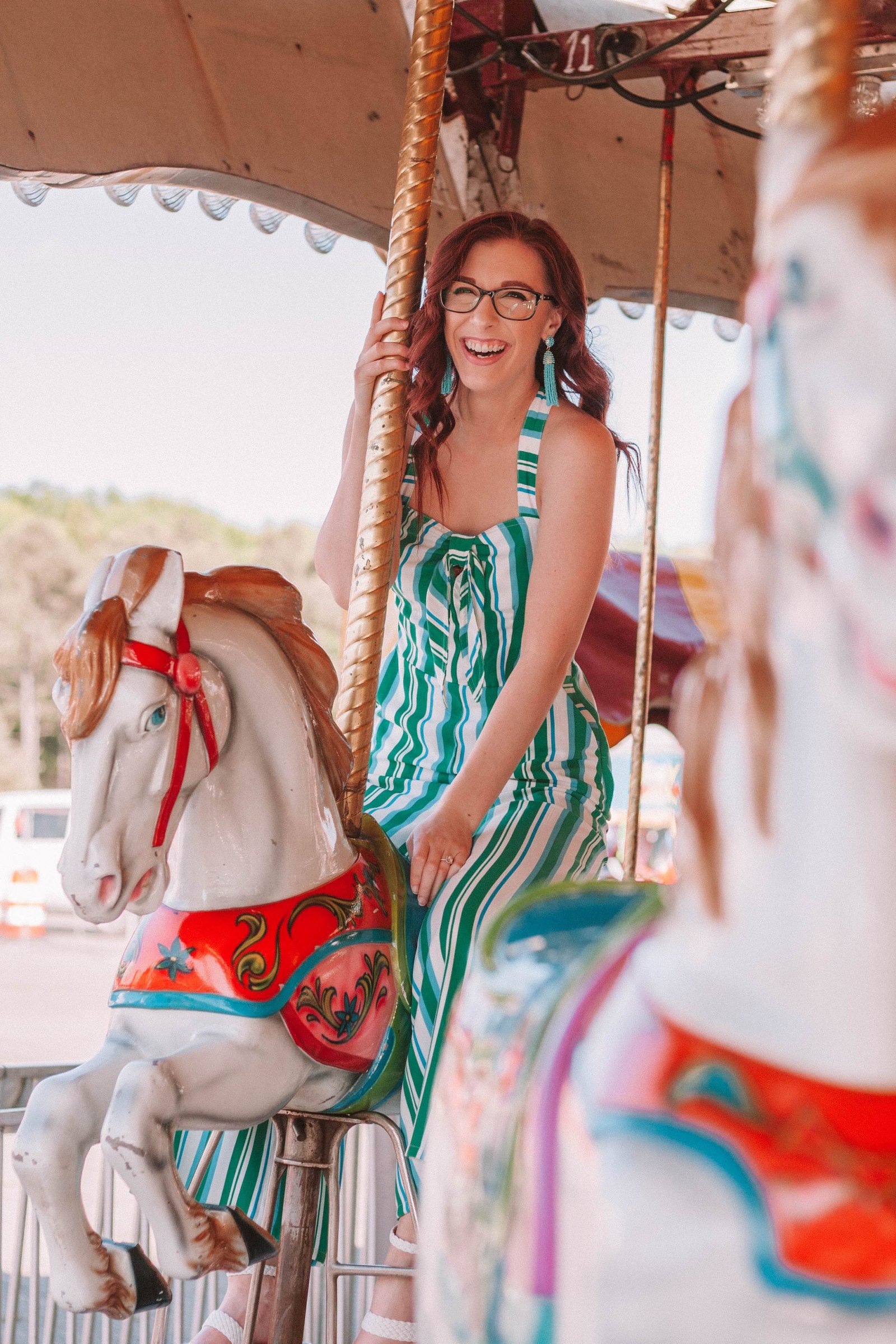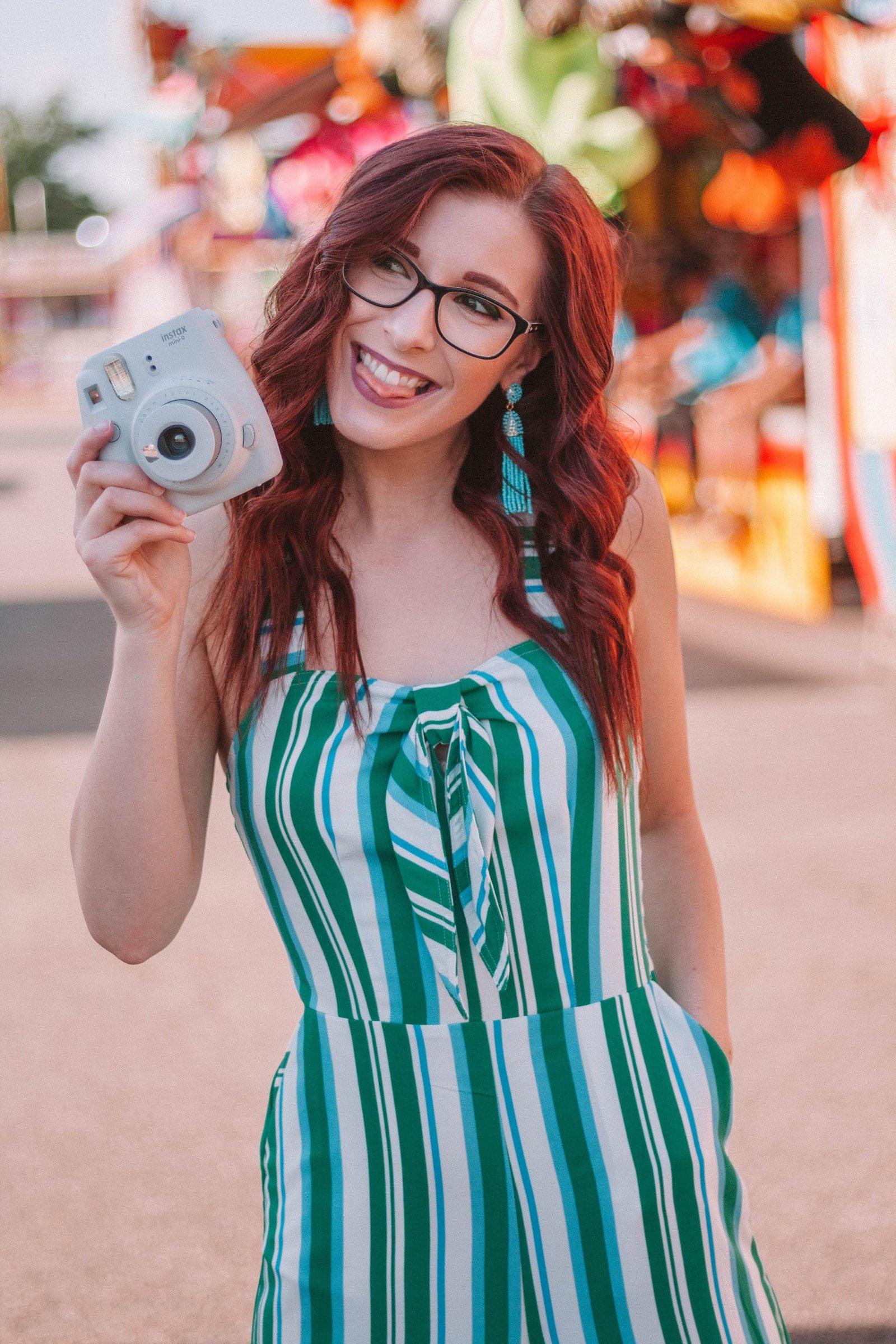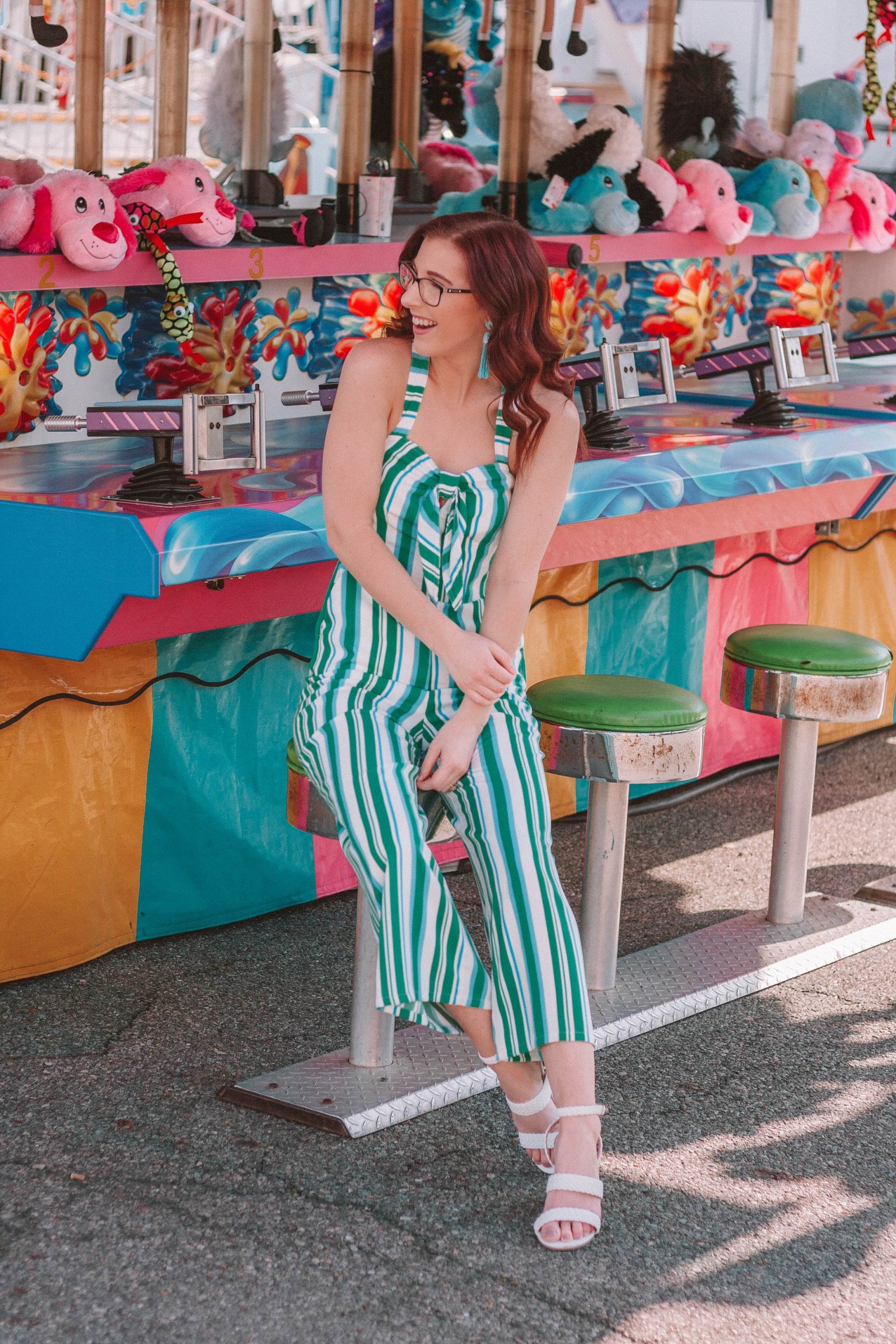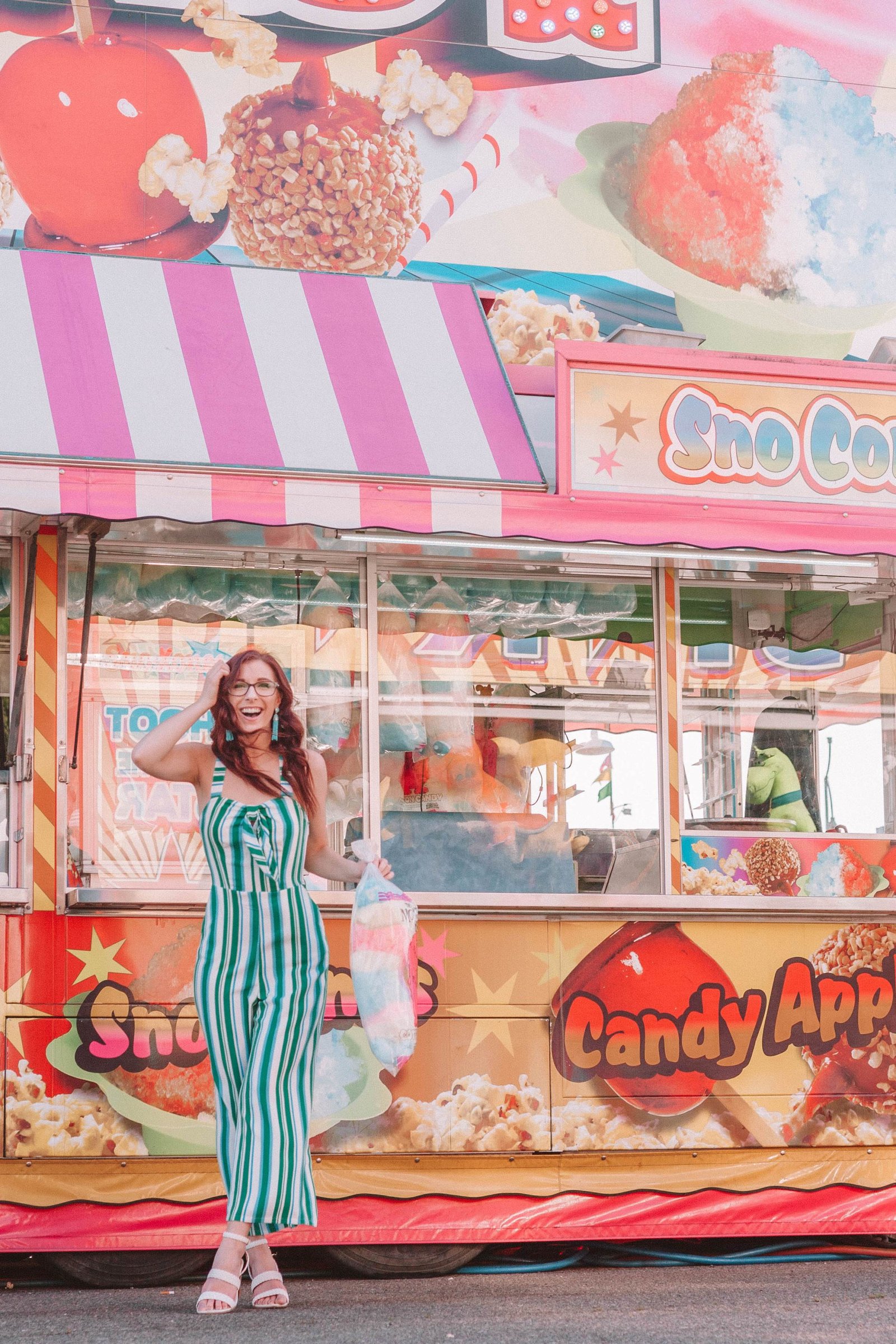 I wanted to make sure I was keeping cool and comfy while we were wandering around the carnival.
My #1 rule when heading to a fair, carnival, or theme park, is to never, ever, EVER wear a dress or skirt. You don't know when you might be heading onto a roller coaster or the swings, and you certainly don't want the entire world to see your goods. A jumpsuit or romper is totally the way to go because it's the ease of a dress without the likelihood of catastrophe.
This particular $30 jumpsuit is absolutely dynamite because it can easily be dressed up or down. So if you're heading to the carnival on a date and then going to dinner right afterwards, just switch from comfy sneakers to a pair heels and some statement earrings and go! I loved this jumpsuit so much I pulled the same move I did with this dress and wore it twice in a week! It's the absolute best!