This post has been sponsored by Cat's Pride®. As always, all thoughts and opinions are my own. Thank you for supporting the companies that support The Espresso Edition.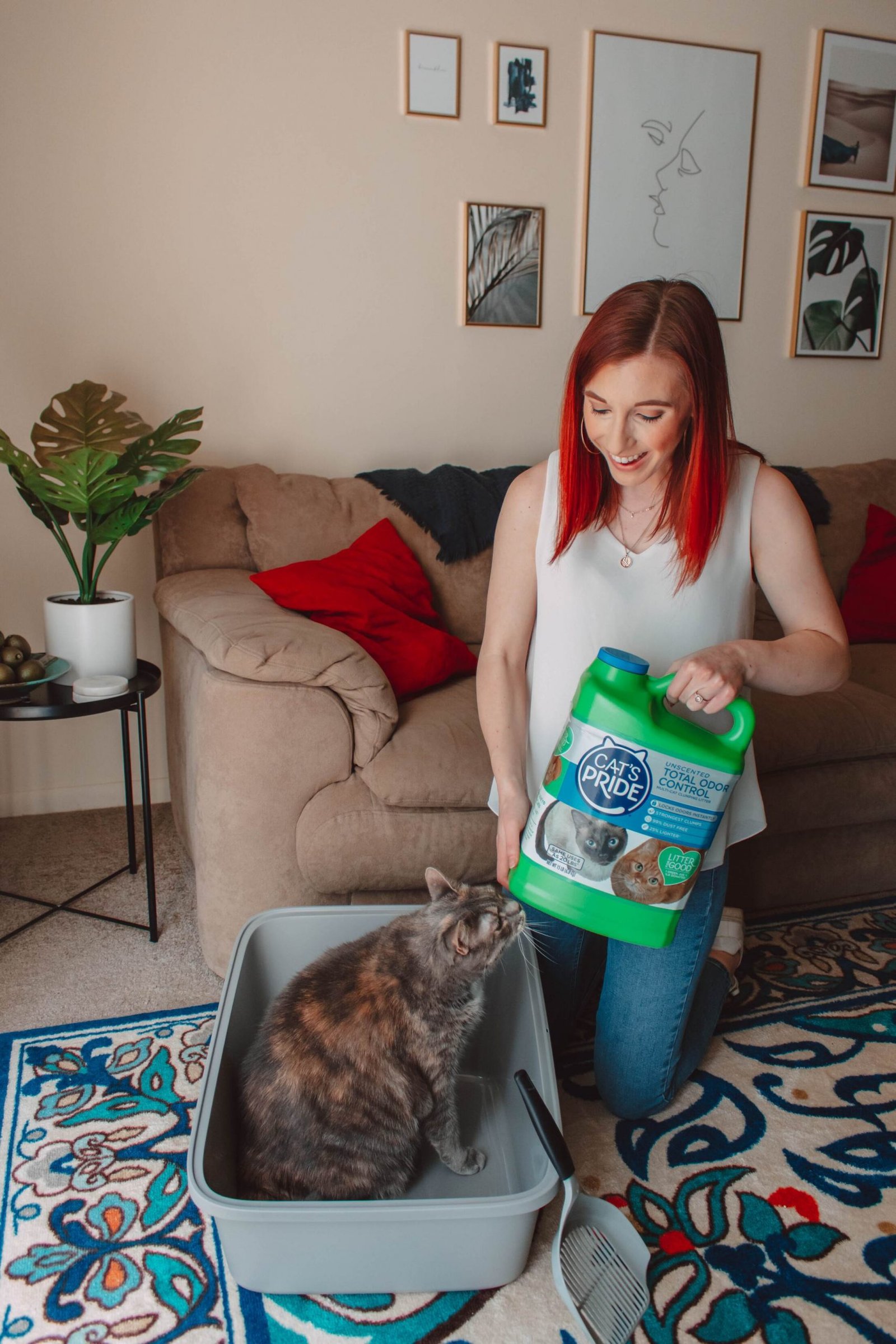 My seven-year-old adopted cat, Luna, means the world to me, and I do everything I can to make sure she feels at home, no matter where we go. This means purchasing Cat's Pride® Total Odor Control Unscented cat litter, and so much more!
I'm a total cat lady! My family always had cats when I was growing up, and I've even raised some of them since birth. I have a fierce love for kitties, and even though I've been around plenty of furbabies, none of them have been quite as special as my Luna-girl.
When I was nineteen, I adopted a little gray ball of fluff just a few weeks after she was born. She was the most sassy and playful out of her litter, and I knew she would be perfect for me! Luna has gone through some seriously challenging times with me and has also been there for the happiest moments of my life! Now, she spends her days lazing around with me and my husband—and we totally spoil her rotten.
Since I've had cats my whole life, I know exactly what to have on-hand when making the decision to adopt—like Cat's Pride® litter (Save now with this coupon for $3 off your purchase of a Green Jug). It's important to be prepared with at least the following five items!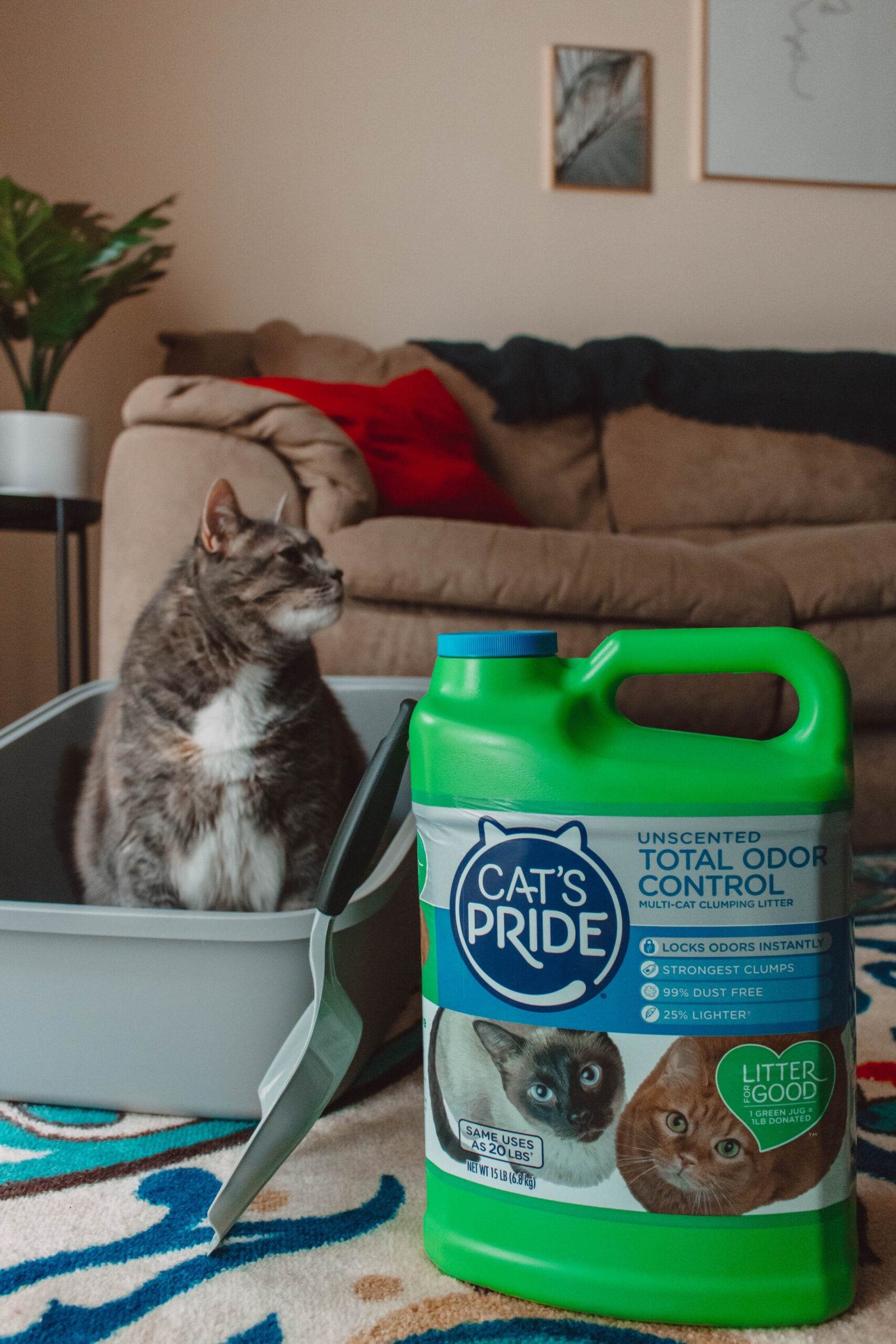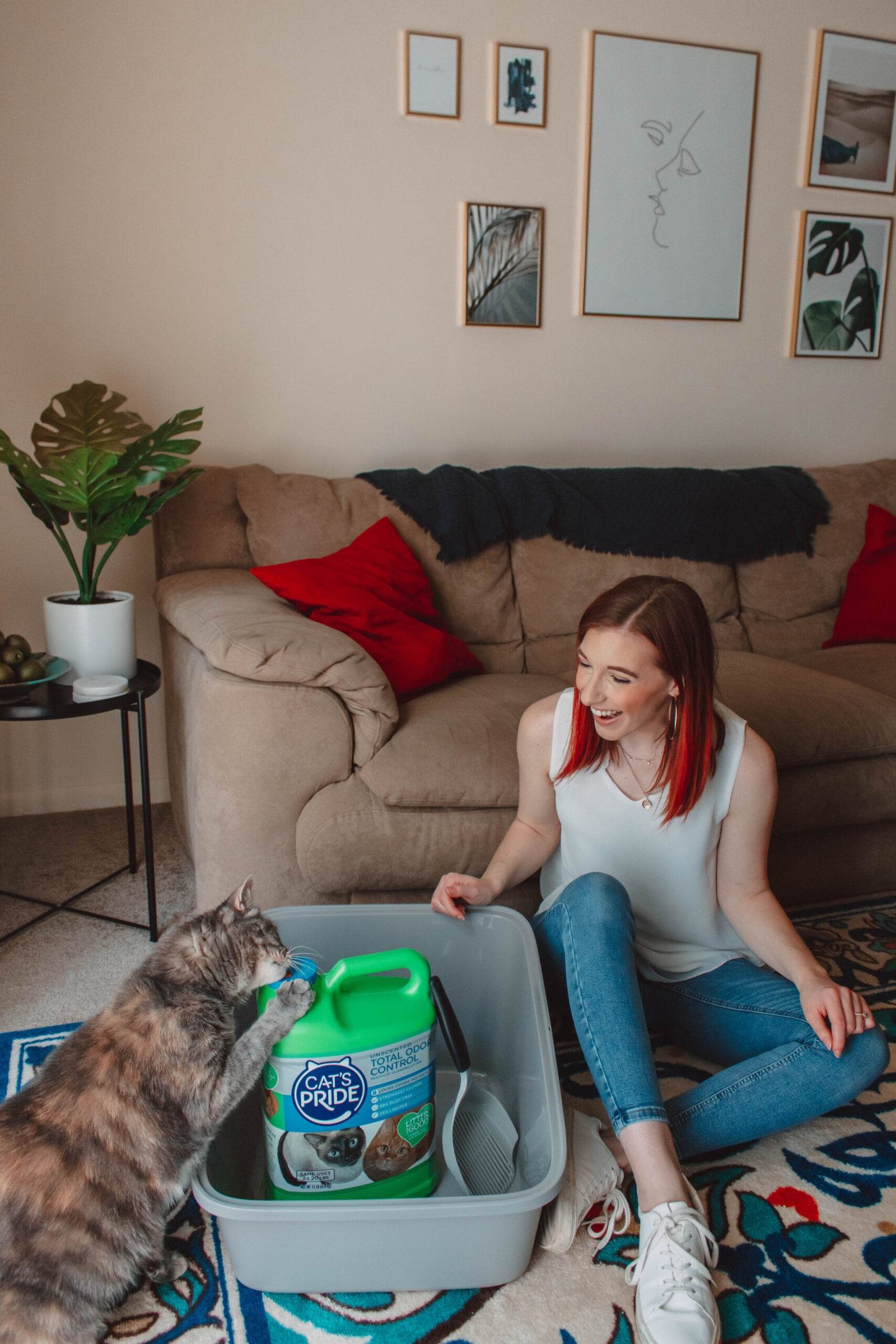 5 Items You Need for Your Cat Right Now
These products are all Luna-approved!
Cat's Pride® Total Odor Control Unscented Cat Litter
I've never met a cat quite as picky about her litter as my furbaby. However, she loves Cat's Pride—and so do I. Not only does this litter lock away stinky kitty odors but it's also 99% dust-free. This is especially excellent since we keep her litter box in the corner of our living room. What's more is that all Cat's Pride GREEN JUGS™ (like the one we use) are part of the Litter for Good™ program: with each purchase of these green jugs, a pound of litter is donated to shelters across America! Since the program's launch, Cat's Pride has donated over 8 million pounds of litter to animal welfare organizations, which helps free up shelter resources to spend toward helping cats find forever homes.
Food that's specific to your cat
So you've adopted a cat. If they're still a kitten, you want to make sure they're being given the proper food with the right nutrients. Start with a wet food and follow the feeding instructions. If they're an adult cat that needs some weight-management (like my chubby Lu), you'll want to pick a food that helps enforce that diet. Make sure you learn a lot about your cat, don't feed them too frequently (or infrequently), and even experiment with different forms of cat foods so that you know what they like the best!
Treats they love
Luna knows that every night before bed, she gets treats and snuggles! I've used treats to help her create good habits, and I give her the yummiest kitty snacks that help with her weight, give her "fresh breath" (cleaning her teeth), and that I know she loves!
Fun and helpful cat accessories
Of course, you want to make sure you have the necessities like a litter box liner and feeding bowls—but you also want to keep a couple of other things to create a comfortable environment for your cat. We love Jonny Cat® litter box liners because they're the thickest tear-resistant liner leaving no mess behind. No wonder they're the #1 liner leaving no mess behind! We purchased a scratchpad for Luna a few months ago, and it has become one of her favorite activities. She sharpens her claws on that, rather than our furniture, and then falls asleep in it every evening. We also invested in a brush that she adores. She looks forward to getting brushed until her fur shines! In addition, we keep little toys and some catnip on hand for playtime so that she stays active.
love and affection
This should be a no-brainer but so often, I hear about cats being shopped and dropped. It breaks my heart into a million pieces. Pets are family, and they should be treated as such. Adoption is so important because it gives neglected animals a forever home. And a forever home is what it should be. Don't take in a cat (or any animal) if you don't plan on cherishing it for life. Give it love and affection … or space, when necessary. Create a comforting and nurturing home and in return, you will end up with the best companion you've ever had!
---
Related Posts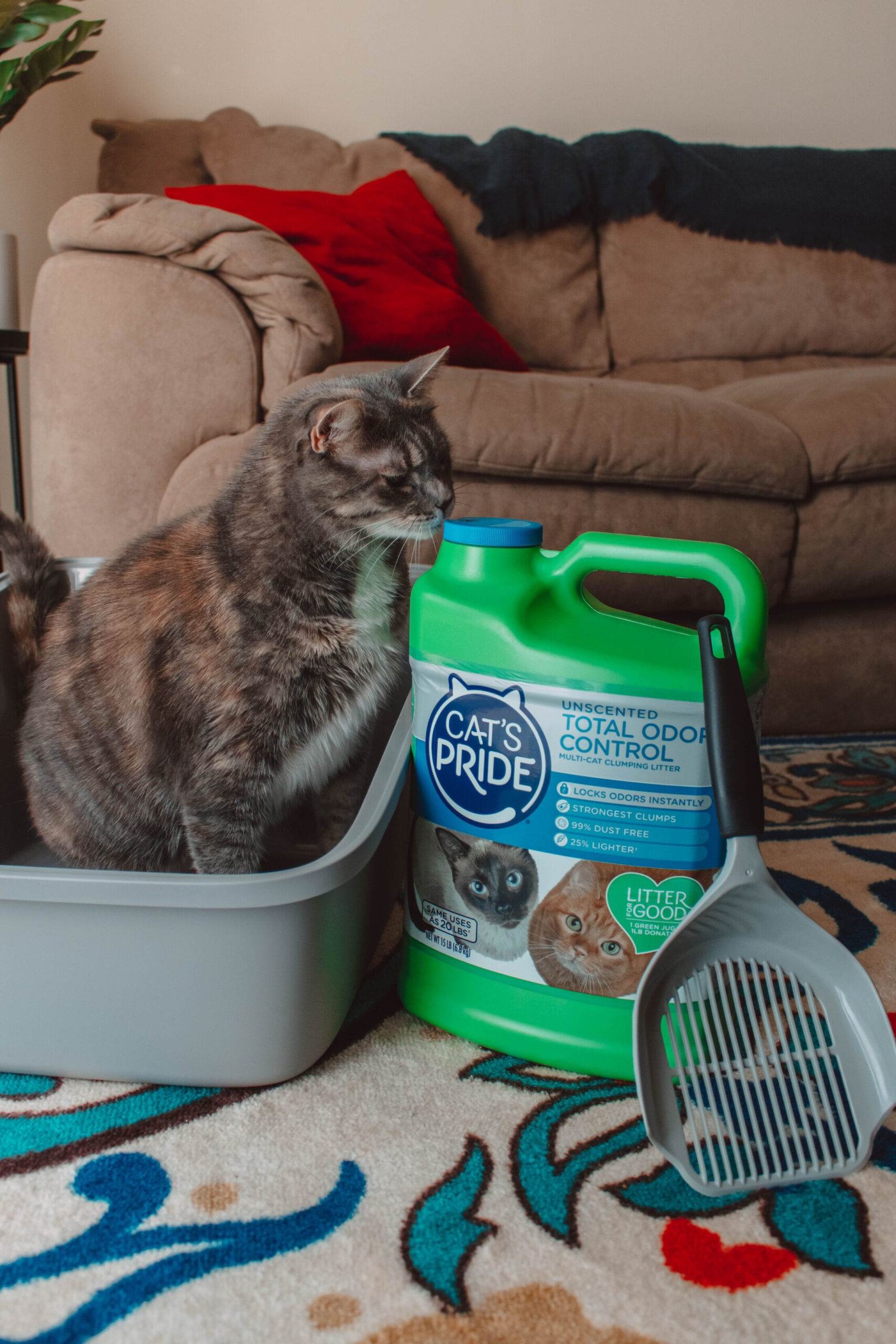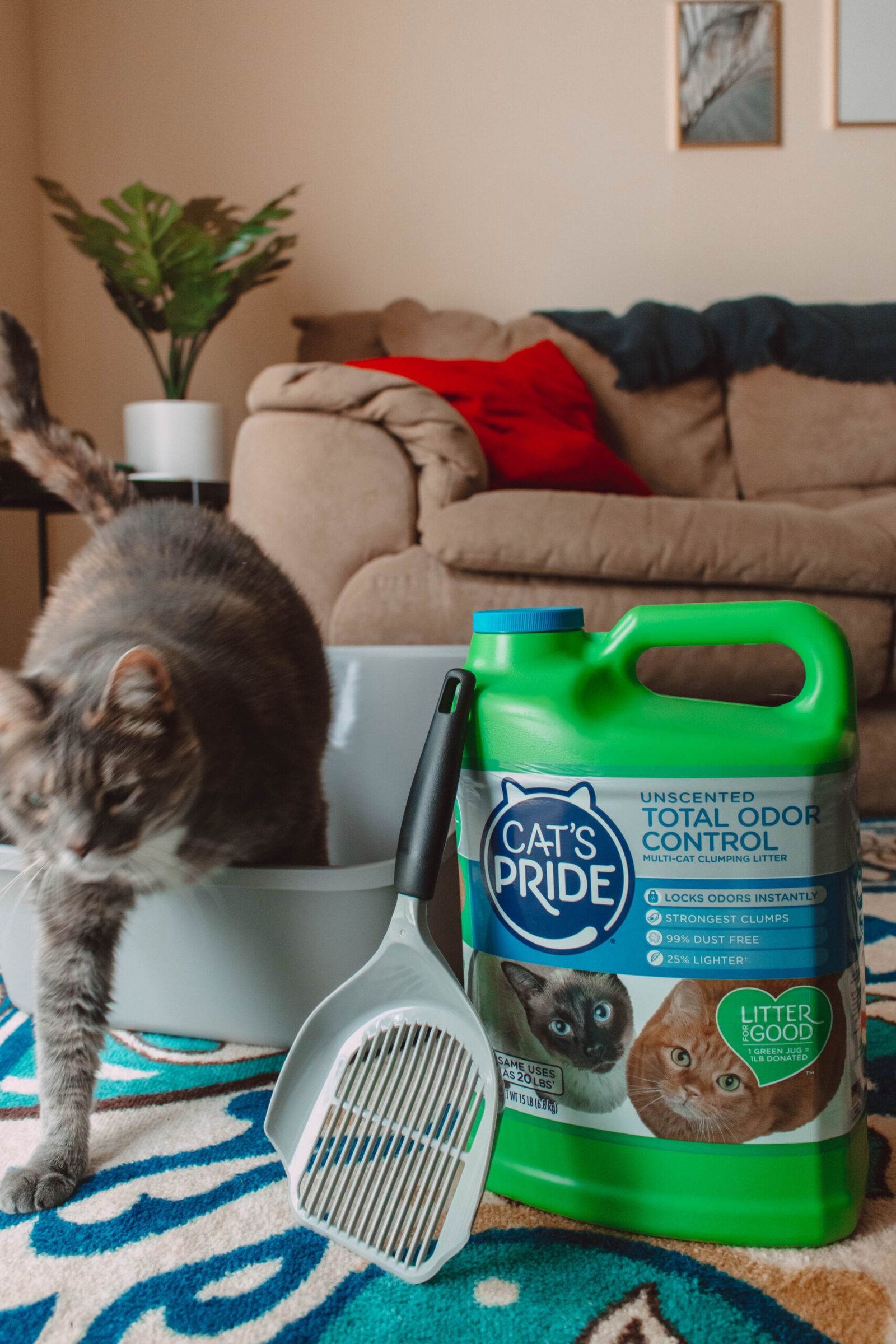 Have you adopted a cat before? Do you have any special pet stories to share with me?
---
Pin for Later