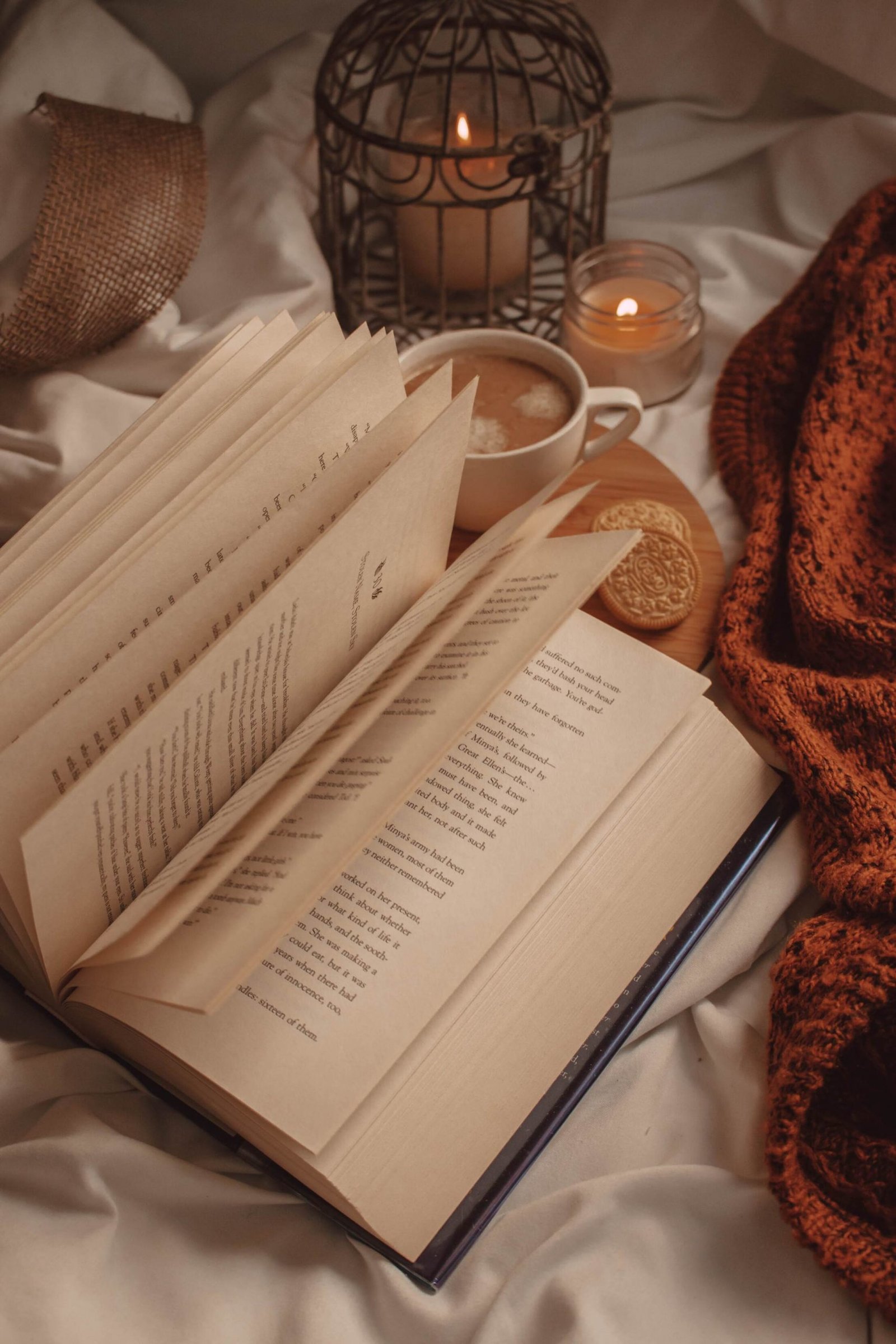 May has come and gone, and with it, the eleven books I gobbled up. This time, there were five 5-star reads (a mix of autobiographies, contemporary romance, and YA supernatural fiction)!
I realize that a lot of my blog readers don't share the same tastes when it comes to books, but that's okay with me. I've always preferred young adult fiction (primarily fantasy) to any other genre. It was only in the last couple of years that I began to include contemporary romance and romantic comedies to my repertoire. So please, take a deep dive and read the reviews on these mix-matched books, because there are a lot of fabulous ones, and if you open up your mind to new concepts, you might discover something that intrigues you!
---
shop the books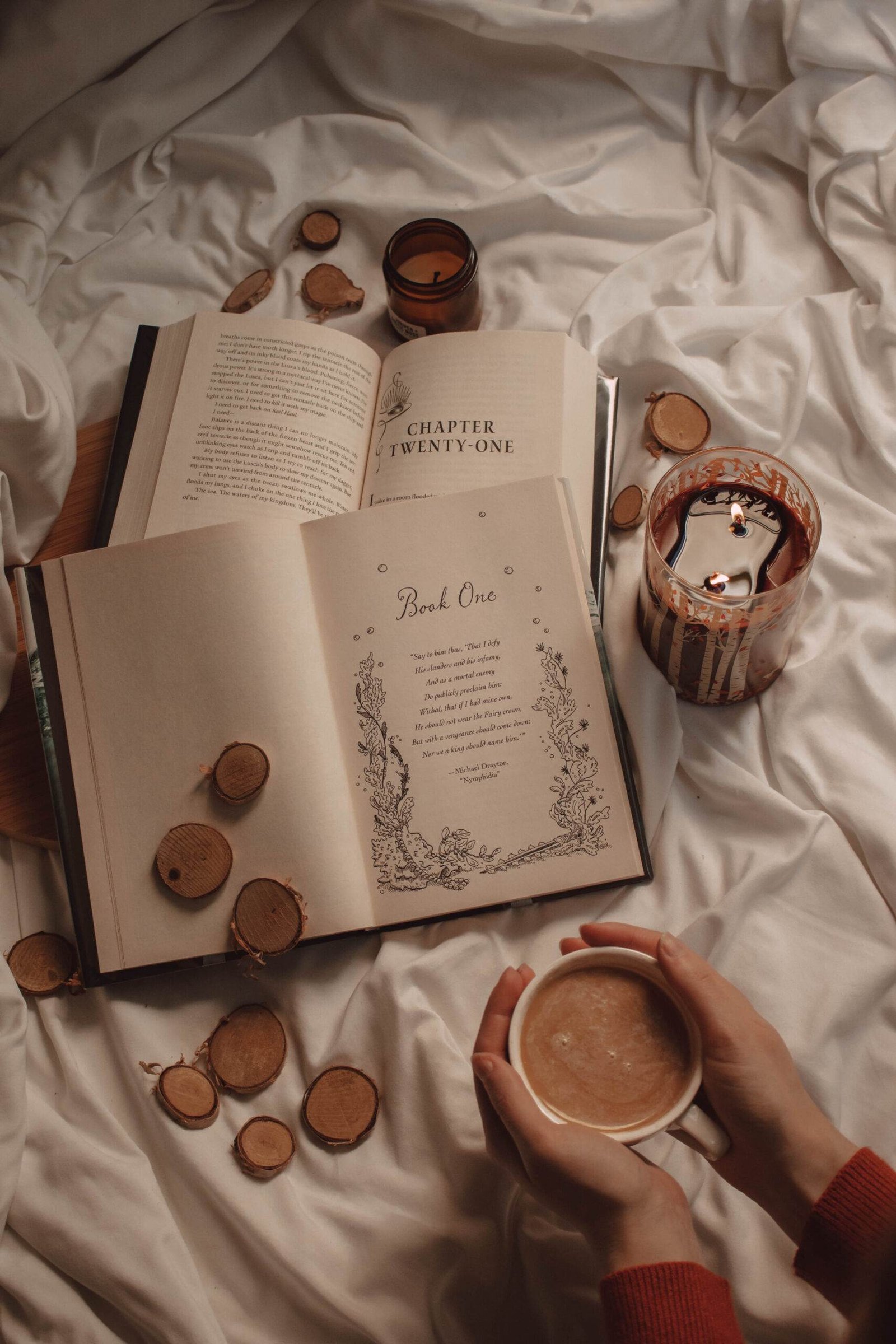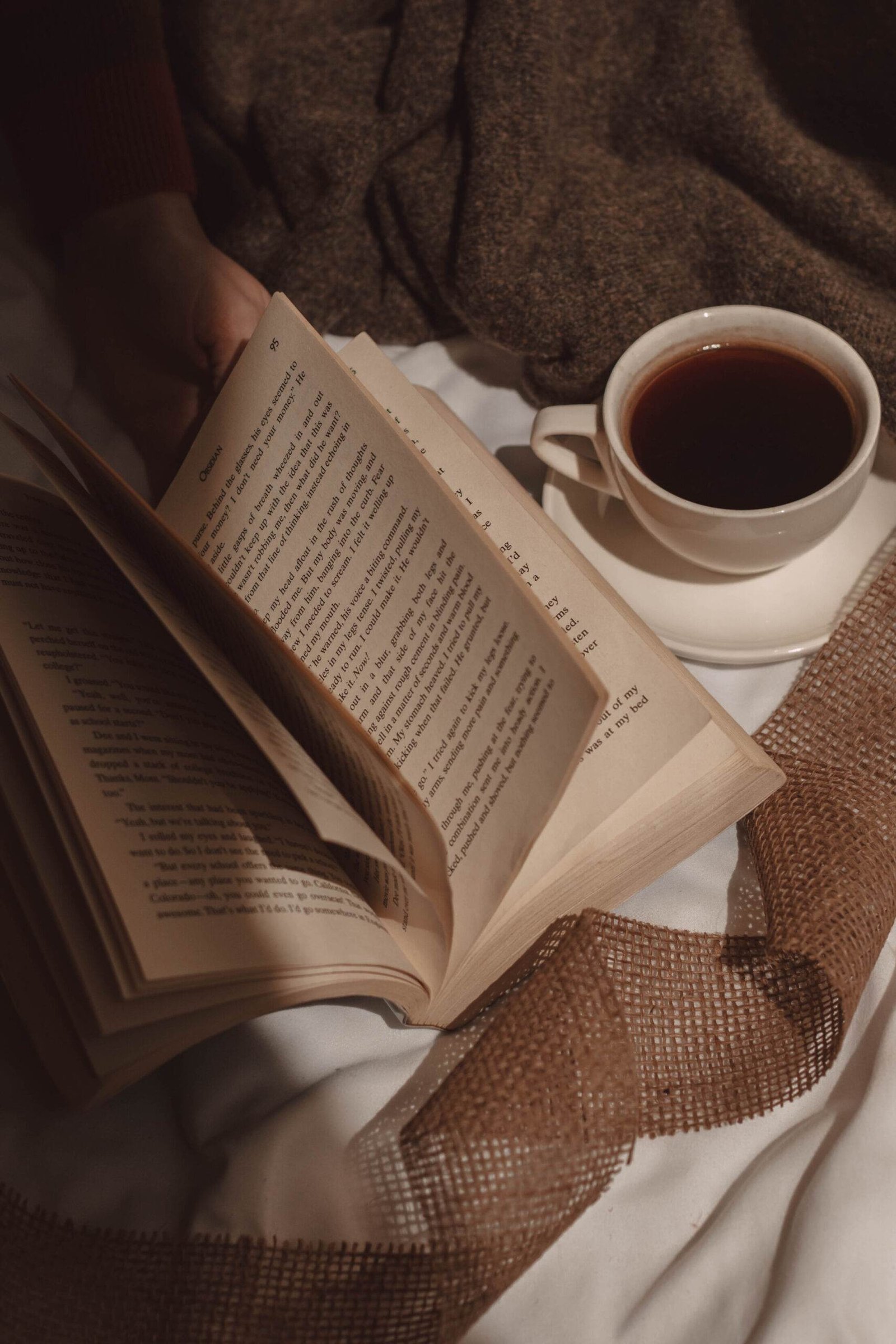 The 11 Books I Read in May
If you're interested in reading my reviews as they go live, follow my Goodreads account, and take a look at my bookstagram – where I'll share reviews on stories and on my feed!
Obsidian by Jennifer L Armentrout
Goodreads Synopsis:
Starting over sucks. When we moved to West Virginia right before my senior year, I'd pretty much resigned myself to thick accents, dodgy internet access, and a whole lot of boring… until I spotted my hot neighbor, with his looming height and eerie green eyes. Things were looking up. And then he opened his mouth. Daemon is infuriating. Arrogant. Stab-worthy. We do not get along. At all. But when a stranger attacks me and Daemon literally freezes time with a wave of his hand, well, something… unexpected happens. The hot alien living next door marks me. You heard me. Alien. Turns out Daemon and his sister have a galaxy of enemies wanting to steal their abilities, and Daemon's touch has me lit up like the Vegas Strip. The only way I'm getting out of this alive is by sticking close to Daemon until my alien mojo fades. If I don't kill him first, that is.
Review: ★★★☆☆
Controlling. Obsessive. Possessive. Intense hate. Passionate lust. Those are the phrases I'd use to describe Daemon, the "odd" boy-next-door that Katy meets when she moves to a tiny town in West Virginia. Here's the thing: I'm SO tired of the enemies-to-lovers trope that includes these nearly abusive behaviors. It's not sexy to have someone see-saw with your emotions. It's not okay, even if they are an extraterrestrial being of some kind with a secret to hide that they don't want you to know about. It wasn't cool with Edward Cullen, and it isn't any cooler with Daemon Black. That being said: I read The Darkest Star and The Burning Shadow (aka the first two books in the Origins series) prior to reading Obsidian, because I didn't know of Armentrout's other work. I enjoyed the Luxen and the Origins and the interesting alien tale that was woven. So I went back to where it all started to get a taste of what everyone else seemed to enjoy so much. And I felt uncomfortable. I was cringing most of the book. But in all, it was still interesting. It's not that far off from the other supernatural books I've read, and I think I will still finish the series out of pure fascination. But I do wish this trope would curl its tail under and sulk away for a good long time. Clearly, I have strong feelings about this. Take it or leave it.
Our Stop by Laura Jane Williams
Goodreads Synopsis:
Nadia gets the 7.30 train every morning without fail. Well, except if she oversleeps or wakes up at her friend Emma's after too much wine. Daniel really does get the 7.30 train every morning, which is easy because he hasn't been able to sleep properly since his dad died. One morning, Nadia's eye catches sight of a post in the daily paper: To the cute girl with the coffee stains on her dress. I'm the guy who's always standing near the doors… Drink sometime? So begins a not-quite-romance of near-misses, true love, and the power of the written word.
Review: ★★★★★
This is officially being added to my list of favorite romantic comedies. It felt like a mix of You've Got Mail and Sleepless in Seattle (and even referenced the films). It was cute, flirty, and fun – with a lovely little side dish of depth and reality. I typically take my sweet time listening to audiobooks, but I flew through this one because I was constantly wondering what would come next. It didn't feel painfully predictable throughout the story, which I appreciated, in this world of painfully predictable rom-coms. I would listen to it (or read it) again in a heartbeat. And if you do plan on listening to it, I highly recommend the version read by Carrie Hope Fletcher (the same narrator that did The Flatshare) because she is a GEM of a narrator, and did an excellent job making Nadia come to life!
Goodreads Synopsis:
Sixteen-year-old Talia was born to a life of certainty and luxury, destined to become Empress of half the world. But when an ambitious rival seizes power, she and her mother are banished to a nowhere province on the far edge of the Northern Sea. It is here, in the drafty halls of the Ruen-Dahr, that Talia discovers family secrets, a melancholy boy with a troubling vision of her future, and a relic that holds the power of an ancient Star. On these shores, the eerie melody of the sea is stronger than ever, revealing long-forgotten tales of the Goddess Rahn. The more dark truths that Talia unravels about the gods' history–and her own–the more the waves call to her, and it may be her destiny to answer.
Review: ★★★★★
I am incredibly impressed by Meyer's writing yet again. After Echo North having left such a mark on me, I knew I wanted to read more of her work, and I'm so glad I did. Beneath the Haunting Sea was such a unique story that combined dark fantasy with mythology to create a story that I never wanted to end. It had right to the throne stripped away, it had a love triangle, it had loss, it had magic, it had battles, and it had DEPTH. It has given me a severe book hangover, and I feel as though I almost want to turn around and read it all over again. If you're looking for a book with a truly different plot (one that doesn't feel repetitive) and a beautifully captivating story, you need to read this right away!
Goodreads Synopsis:
Bienvenue à Paris! When April Vogt's boss tells her about an apartment in the ninth arrondissement that has been discovered after being shuttered for the past seventy years, the Sotheby's continental furniture specialist does not hear the words "dust" or "rats" or "decrepit." She hears Paris. She hears escape. Once in France, April quickly learns the apartment is not merely some rich hoarder's repository. Beneath the cobwebs and stale perfumed air is a goldmine, and not because of the actual gold (or painted ostrich eggs or mounted rhinoceros horns or bronze bathtub). First, there's a portrait by one of the masters of the Belle Epoque, Giovanni Boldini. And then there are letters and journals written by the very woman in the painting, Marthe de Florian. These documents reveal that she was more than a renowned courtesan with enviable decolletage. Suddenly April's quest is no longer about the bureaux plats and Louis-style armchairs that will fetch millions at auction. It's about discovering the story behind this charismatic woman. It's about discovering two women, actually. With the help of a salty (and annoyingly sexy) Parisian solicitor and the courtesan's private diaries, April tries to uncover the many secrets buried in the apartment. As she digs into Marthe's life, April can't help but take a deeper look into her own. Having left behind in the States a cheating husband, a family crisis about to erupt, and a career she's been using as the crutch to simply get by, she feels compelled to sort out her own life too. When the things she left bubbling back home begin to boil over, and Parisian delicacies beyond flaky pâtisseries tempt her better judgment, April knows that both she and Marthe deserve happy finales. Whether accompanied by croissants or champagne, this delectable debut novel depicts the Paris of the Belle Epoque and the present day with vibrant and stunning allure. Based on historical events, Michelle Gable's A Paris Apartment will entertain and inspire, as readers embrace the struggles and successes of two very unforgettable women.
Review: ★☆☆☆☆
I wish I could say I loved this book. I did love Gable's "I'll See You in Paris," so I had high hopes for this novel. I so enjoy a Parisian setting, and the concept of an over-eager auctioneer and a cranky solicitor made me smile. However, this story was filled with selfish desires fulfilled, unfaithful marriages, and risqué historical tales that just didn't quite hit the mark for me. I found myself dying to finish the book because I just wanted it to be OVER … when I was less than halfway through. Oh well, oh well, this wasn't for me.
Goodreads Synopsis:
Two teens, one stuck atoning for her sins and one destined for heaven, fall in love in purgatory in this darkly hilarious and heartfelt rom-com, perfect for fans of The Good Place. Beatrice Fox deserves to go straight to hell. At least, that's what she thinks. On her last day on Earth, she ruined the life of the person she loves most–her little sister, Emmy. So when Bea awakens from a fatal car accident to find herself on an airplane headed for a mysterious destination, she's confused, to say the least. Once on the ground, Bea receives some truly harrowing news: not only is she in purgatory, but she has been chosen to join the Memory Experience team. If she wants another shot at heaven, she'll have to use her master manipulation skills to help 5,000 souls suss out what's keeping them from moving on. There's just one slight problem. Bea's first assigned soul is Caleb, the boy who caused her accident, and the last person Bea would ever want to send to the pearly gates. But as much as Bea would love to see Caleb suffer for dooming her to a seemingly endless future of listening to other people's problems, she can't help but notice that he's kind of cute, and sort of sweet, and that maybe, despite her best efforts, she's totally falling for him. And to make matters worse, he's definitely falling for her. Now, determined to make the most of her time in purgatory, Bea must decide what is truly worth dying for–romance or revenge.
Review: ★★★☆☆
The Good Place meets The Terminal. This story was cute in concept, with the idea of purgatory being in an airport, and the only way for Bea to move forward is to help her "murderer" (the other individual involved in her fatal car accident) access his deepest regrets and get into heaven. I think that if the sub-story about Bea and her sister was completely erased from this book, I would've enjoyed it more. I also felt like it had a non-ending, where there was plenty that happened throughout, but nothing really accomplished (aside from the obvious). It could've been a bit deeper, but if you're looking for a cheesy fluff read, this is a good option.
Goodreads Synopsis:
Bone Criers have a sacred duty. They alone can keep the dead from preying on the living. But their power to ferry the spirits of the dead into goddess Elara's Night Heavens or Tyrus's Underworld comes from sacrifice. The gods demand a promise of dedication. And that promise comes at the cost of the Bone Criers' one true love. Ailesse has been prepared since birth to become the matriarch of the Bone Criers, a mysterious famille of women who use strengths drawn from animal bones to ferry dead souls. But first she must complete her rite of passage and kill the boy she's also destined to love. Bastien's father was slain by a Bone Crier and he's been seeking revenge ever since. Yet when he finally captures one, his vengeance will have to wait. Ailesse's ritual has begun and now their fates are entwined—in life and in death. Sabine has never had the stomach for the Bone Criers' work. But when her best friend Ailesse is taken captive, Sabine will do whatever it takes to save her, even if it means defying their traditions—and their matriarch—to break the bond between Ailesse and Bastien. Before they all die.
Review: ★★★★★
I had high hopes for this book, because it was ridiculously hyped up on bookstagram – and let's be honest, that's where most of my book recommendations come from these days. It did NOT disappoint! It was a fantasy tale unlike anything I've ever read. I need to say this: I truly hate "enemies to lovers," and YET… Purdie did an exceptional job working this trope into her story without it feeling abusive, toxic, or otherwise unhealthy. It ended on just the kind of cliffhanger necessary to make me long for the release date of book #2!
Goodreads Synopsis:
This is the first of three young adult novels from New York Times best-selling author Mackenzi Lee that explores the untapped potential and duality of heroism of popular characters in the Marvel Universe. Before the days of going toe-to-toe with the Avengers, a younger Loki is desperate to prove himself heroic and capable, while it seems everyone around him suspects him of inevitable villainy and depravity . . . except for Amora. Asgard's resident sorceress-in-training feels like a kindred spirit-someone who values magic and knowledge, who might even see the best in him. But when Loki and Amora cause the destruction of one of Asgard's most prized possessions, Amora is banished to Earth, where her powers will slowly and excruciatingly fade to nothing. Without the only person who ever looked at his magic as a gift instead of a threat, Loki slips further into anguish and the shadow of his universally adored brother, Thor. When Asgardian magic is detected in relation to a string of mysterious murders on Earth, Odin sends Loki to investigate. As he descends upon nineteenth-century London, Loki embarks on a journey that leads him to more than just a murder suspect, putting him on a path to discover the source of his power-and who he's meant to be.
Review: ★★☆☆☆
If you plan to write a book that's based on a character who is already quite well-known across multiverses, don't stray from their identifying traits, please and thanks. I was unpleasantly surprised by this novel, because Loki is my favorite "villain," quite possibly of all time! Sadly, the story was not canon to any movie or comic I've come across. It was disappointing to read what felt like a sordid tale. I kept hoping that there would be a chance for Loki to redeem himself – whether with Theo and the train (towards the end), or even with Odin and Amora. If this truly did take place before Loki knew he was not Odin's biological son, before the Avengers, before all of the craziness we know from the MCU, then he was not the wicked and vile man (non-binary??) the author made him out to be! All-in-all, my friend and I discussed this book in detail and came to the conclusion that this was #NotMyLoki. If it was any other evil witch, it would have been a somewhat sad and predictable plot with no redeeming value, but at least it would not have tarnished Loki's "good" name. I, unfortunately, do not approve.
Goodreads Synopsis:
Lydia and Freddie. Freddie and Lydia. They'd been together for more than a decade, and Lydia thought their love was indestructible. But she was wrong. On her twenty-eighth birthday, Freddie died in a car accident. So now it's just Lydia, and all she wants to do is hide indoors and sob until her eyes fall out. But Lydia knows that Freddie would want her to try to live fully, happily, even without him. So, enlisting the help of his best friend, Jonah, and her sister, Elle, she takes her first tentative steps into the world, open to life–and perhaps even love–again. But then something inexplicable happens that gives her another chance at her old life with Freddie. A life where none of the tragic events of the past few months have happened. Lydia is pulled again and again across the doorway of her past, living two lives, impossibly, at once. But there's an emotional toll to returning to a world where Freddie, alive, still owns her heart. Because there's someone in her new life, her real life, who wants her to stay. Written with Josie Silver's trademark warmth and wit, The Two Lives of Lydia Bird is a powerful and thrilling love story about the what-ifs that arise at life's crossroads, and what happens when one woman is given a miraculous chance to answer them.
Review: ★★★★★
Oh, how I had high hopes for this already-hyped book. Guess what? It lived up to the hype, friends. I immediately felt a tug at my heartstrings from the beginning of the tale. Lydia and Freddie had a precious relationship that ended far too soon – or did it end at all? This book navigated grief, substance abuse, reintegrating love into a life that lost it, and so much more. I so appreciated Lydia and Elle's sweet sisterly relationship. It reminded me of myself and my sister, and some moments truly made me emotional. I was so glad the Audible narration included an interview with Josie Silver at the end because I got to learn that it was based on her and her sister! I wish there had been more of Jonah Jones. While I realize that he was inserted where he was needed, I loved his character so much that it made me long for more. Do yourself a favor and give this a read as soon as you can. Honestly, it's challenging for me to include all of my thoughts on this particular story because I finished it this morning and have quite the book hangover. It was wonderfully written, not nearly as cliché as I expected, and relatable in a plethora of ways.
Goodreads Synopsis:
Chloe Brown is a chronically ill computer geek with a goal, a plan, and a list. After almost—but not quite—dying, she's come up with seven directives to help her "Get a Life", and she's already completed the first: finally moving out of her glamorous family's mansion. The next items? Enjoy a drunken night out. Ride a motorcycle. Go camping. Have meaningless but thoroughly enjoyable sex. Travel the world with nothing but hand luggage. And… do something bad. But it's not easy being bad, even when you've written step-by-step guidelines on how to do it correctly. What Chloe needs is a teacher, and she knows just the man for the job. Redford 'Red' Morgan is a handyman with tattoos, a motorcycle, and more sex appeal than ten-thousand Hollywood heartthrobs. He's also an artist who paints at night and hides his work in the light of day, which Chloe knows because she spies on him occasionally. Just the teeniest, tiniest bit. But when she enlists Red in her mission to rebel, she learns things about him that no spy session could teach her. Like why he clearly resents Chloe's wealthy background. And why he never shows his art to anyone. And what really lies beneath his rough exterior…
Review: ★★☆☆☆
This would have, could have, should have been a cute story about a girl with a chronic illness (relatable) who works for herself at home, has a hard time getting a life because of the state of her health, and falls for the PTSD-suffering superintendent of her flat. However – what it actually is is erotica with just a touch of what could have been a good plot. Nearly every chapter had to include a raunchy sex scene, an over-the-top discussion about how effable the other person was, or some form of self-satisfaction. It was unpleasant, overdone, and unnecessary. It was also impossible, considering Chloe has fibromyalgia and was basically telling Red to hurt her during sex. Excuse me? You won't drive a car because you're afraid, but you'll let this guy basically break you? NOPE. The last few chapters were the only good parts of this book, in my opinion, with a realistic fight between two very hurt people, and what came to be after the fact. But it's not worth reading for the last few chapters, in my opinion. Such a bummer. Two stars only for the normalization of chronic illness, PTSD, and the navigation of a relationship where one of the individuals has suffered abuse.
Goodreads Synopsis:
It has always been Eda's dream to become empress, no matter the cost. Haunted by her ambition and selfishness, she's convinced that the only way to achieve her goal is to barter with the gods. But all requests come with a price and Eda bargains away the soul of her best friend in exchange for the crown. Years later, her hold on the empire begins to crumble and her best friend unexpectedly grows sick and dies. Gnawed by guilt and betrayal, Eda embarks on a harrowing journey to confront the very god who gave her the kingdom in the first place. However, she soon discovers that he's trapped at the center of an otherworldly labyrinth and that her bargain with him is more complex than she ever could have imagined. Set in the same universe as Joanna's debut, Beneath the Haunting Sea, Beyond the Shadowed Earth combines her incredible world building and lush prose with a new, villainous lead.
Review: ★★★★☆
I found myself itching to read this book after finishing Beneath the Haunting Sea. The world Meyer created in the first book was magical, terrifying, and beautiful. I was desperate to learn Eda's story, and I quickly fell in love with this novel as well. While it had tie-ins with the first book, it could easily be read on its own. It had a similar theme to it, with gods and kingdoms, love and betrayal, wrongful crownings, and selfish desires. I enjoyed it very much, though maybe not quite as much as Haunting Sea. It had some predictable moments, and the last few chapters felt surprisingly slow to me. However, I think my opinion would have been different, had I read this one prior to Haunting Sea. I found Eda to be a truly unlikeable character. Maybe that's what changed my perspective? Anyhow, it was still brilliantly written, and Meyer continues to amaze me with her work!
Goodreads Synopsis:
In this collection of personal essays, the beloved star of Gilmore Girls and Parenthood reveals stories about life, love, and working as a woman in Hollywood—along with behind-the-scenes dispatches from the set of the new Gilmore Girls, where she plays the fast-talking Lorelai Gilmore once again. In Talking as Fast as I Can, Lauren Graham hits pause for a moment and looks back on her life, sharing laugh-out-loud stories about growing up, starting out as an actress, and, years later, sitting in her trailer on the Parenthood set and asking herself, "Did you, um, make it?" She opens up about the challenges of being single in Hollywood ("Strangers were worried about me; that's how long I was single!"), the time she was asked to audition her butt for a role, and her experience being a judge on Project Runway ("It's like I had a fashion-induced blackout"). In "What It Was Like, Part One," Graham sits down for an epic Gilmore Girls marathon and reflects on being cast as the fast-talking Lorelai Gilmore. The essay "What It Was Like, Part Two" reveals how it felt to pick up the role again nine years later, and what doing so has meant to her. Some more things you will learn about Lauren: She once tried to go vegan just to bond with Ellen DeGeneres, she's aware that meeting guys at awards shows has its pitfalls ("If you're meeting someone for the first time after three hours of hair, makeup, and styling, you've already set the bar too high"), and she's a card-carrying REI shopper ("My bungee cords now earn points!"). Including photos and excerpts from the diary Graham kept during the filming of the recent Gilmore Girls: A Year in the Life, this book is like a cozy night in, catching up with your best friend, laughing and swapping stories, and—of course—talking as fast as you can.
Review: ★★★★★
If I could give this book more than five stars, I would. Lauren Graham has always been an actress I've admired, and Lorelai Gilmore is quite possibly my favorite television character of all time. However, after listening to the audiobook (narrated by Lauren herself), I have a new-found appreciation for this woman, her skills, her wit, and just HER. I am so thankful for the impact Gilmore Girls has had on my life over the years, and I found myself getting emotional as I listened to Lauren describe what it was like to film both the original series and the reboot. Needless to say, this is the one and only audiobook you will find me keeping forever and always, to listen to on repeat, and adore endlessly. Don't pass go, don't collect $100, but DO read this book right away.
---
Related Posts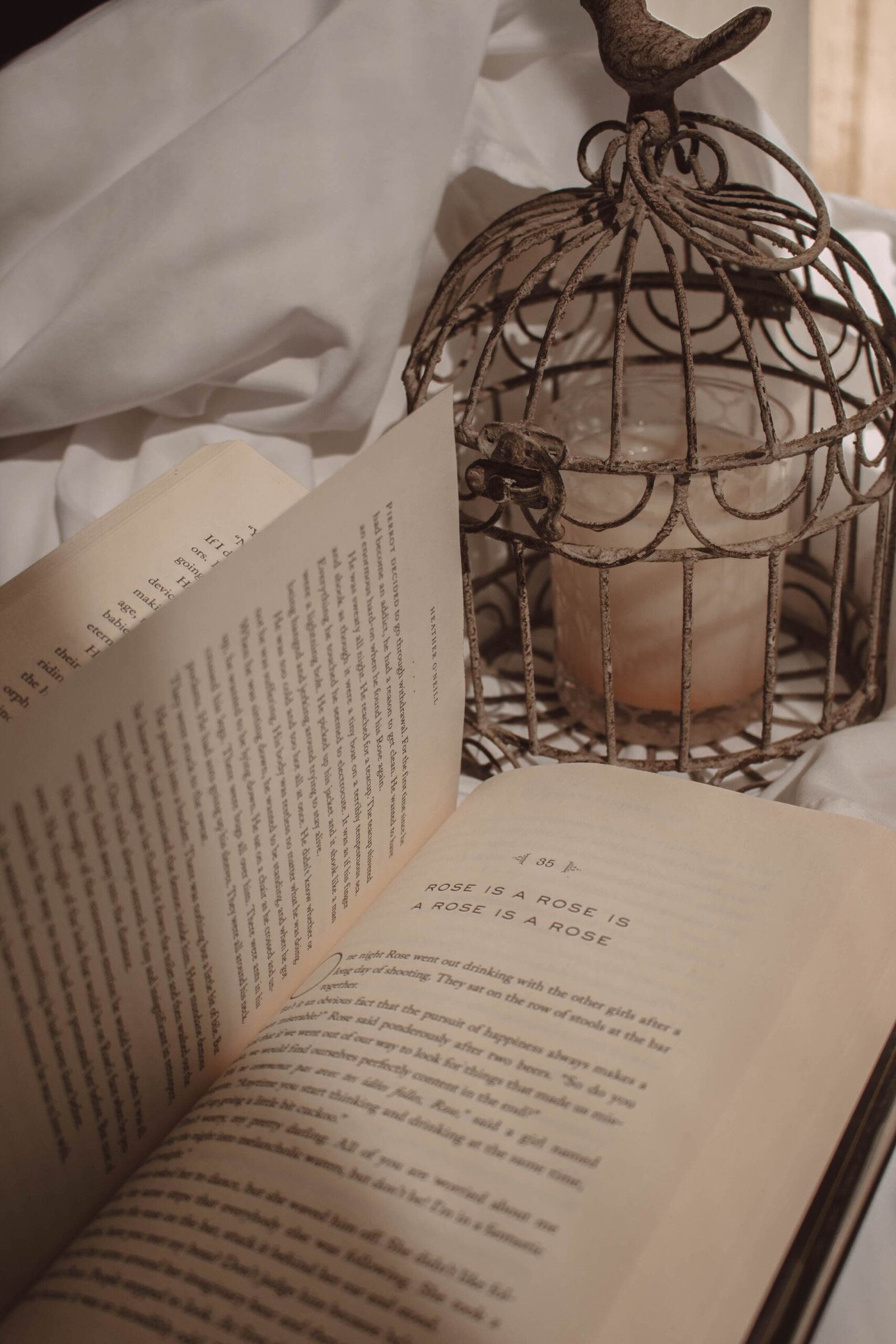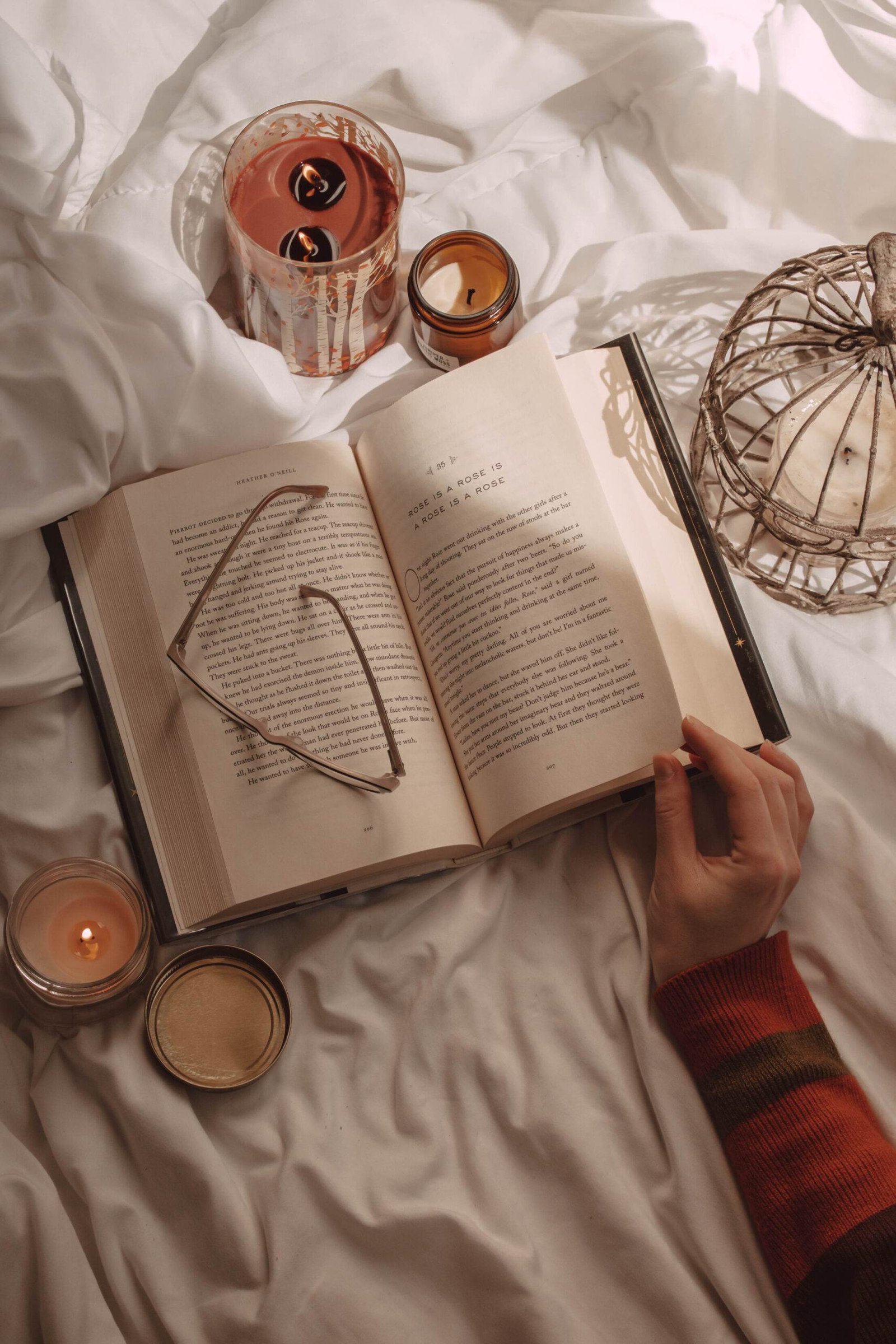 Have you read any of the books I enjoyed in May?
---
Pin for Later