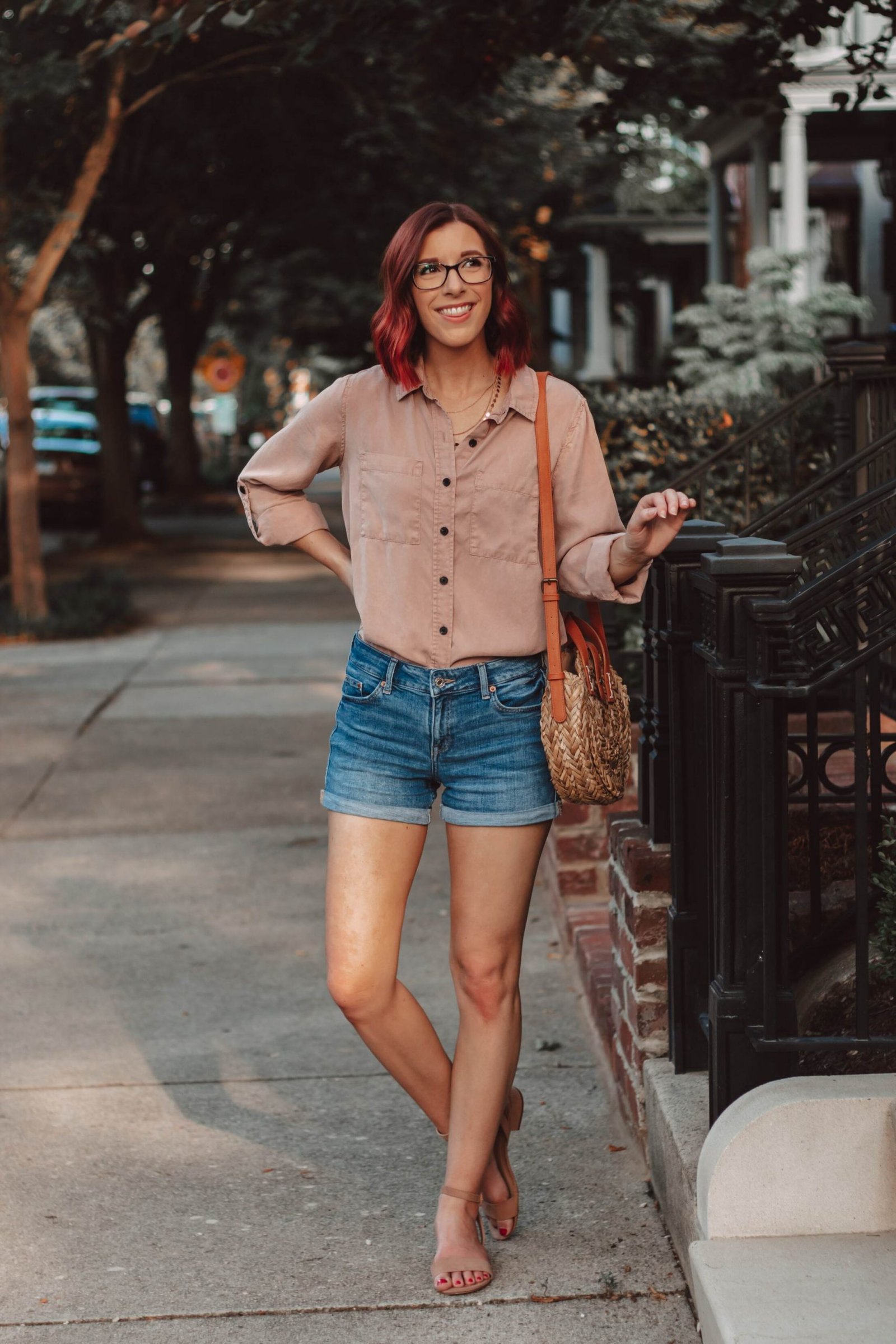 Constantly wondering what to wear? Button up shirts are here to save the day.
One of the most versatile style staples is a button up shirt. You've got crisp white blouses that look just as chic with paperbag trousers and heels as they do with cutoff shorts and a straw hat. On the other hand, you have a colored or printed button up. These are slightly less classic, but still majorly cute and super easy to style. I'm a fan of lightweight, long-sleeve button ups because you can wear them all year long.
I've styled this particular top with boyfriend shorts to combat the midsummer heat – but I'll also be sharing how I plan to simply transition it into autumn. I'll also be touching on the top three reasons why you should purchase a button up shirt for your own wardrobe.
---
outfit details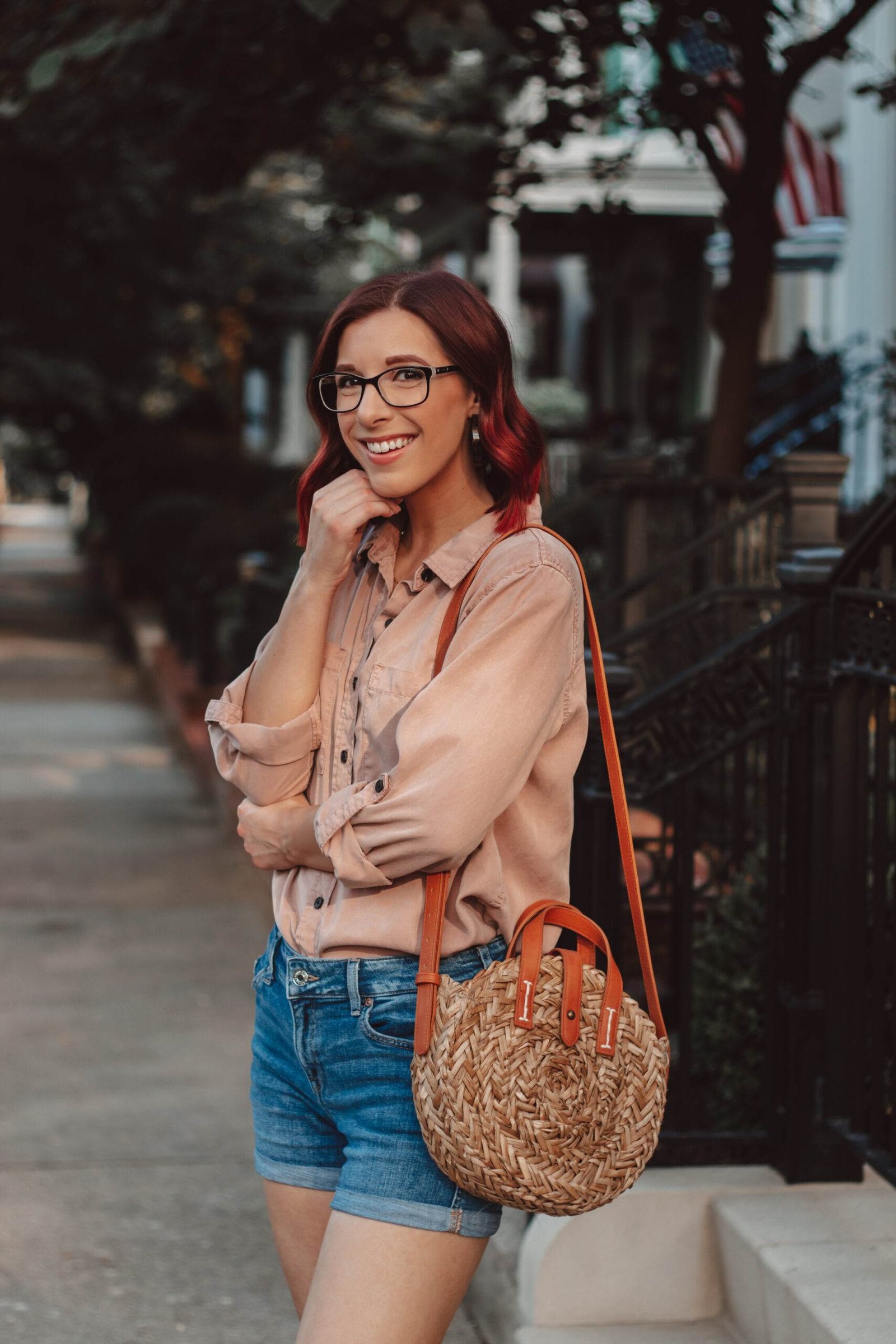 It is hot as blazes outside, and lately, I haven't felt like putting much effort into my everyday outfits. That's where a button up shirt comes in.
When it's hot outside, I nearly always reach for a pair of comfy shorts. However, I don't always want to wear an old band tee or muscle tank, and I certainly don't want to spend ages agonizing over which nice blouse looks the best with mid-rise boyfriend shorts. I picked up a utility-style button up and it has become my most worn top for summer 2020. It has a longer hem, and looks just as great untucked as it does tucked. It makes it appear as though I've taken time considering what to wear, when I really just grabbed the first two pieces I saw in my closet.
I highly suggest a button up top for three reasons: firstly, they will never go out of style (never ever). Secondly, they're ridiculously comfortable and lightweight, so that makes them easy to layer (over or under any other item). Thirdly, they're versatile as can be. Wear them unbuttoned over a dress, bunny-tied with high waisted skinny jeans, underneath a blazer or cardigan (my personal favorite for autumn) – the options are endless. You'll never run out of ways to wear a button up shirt!
---
Related posts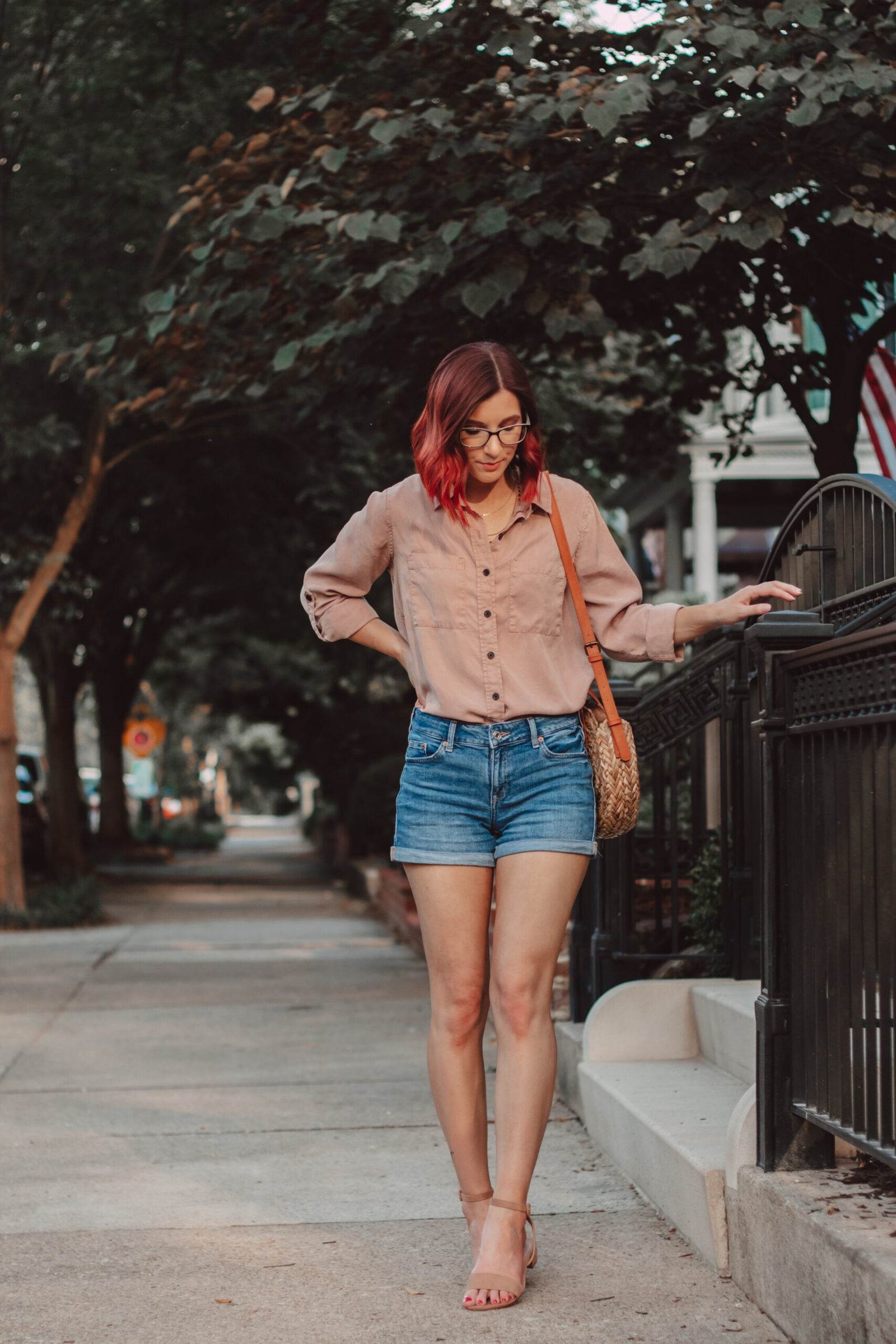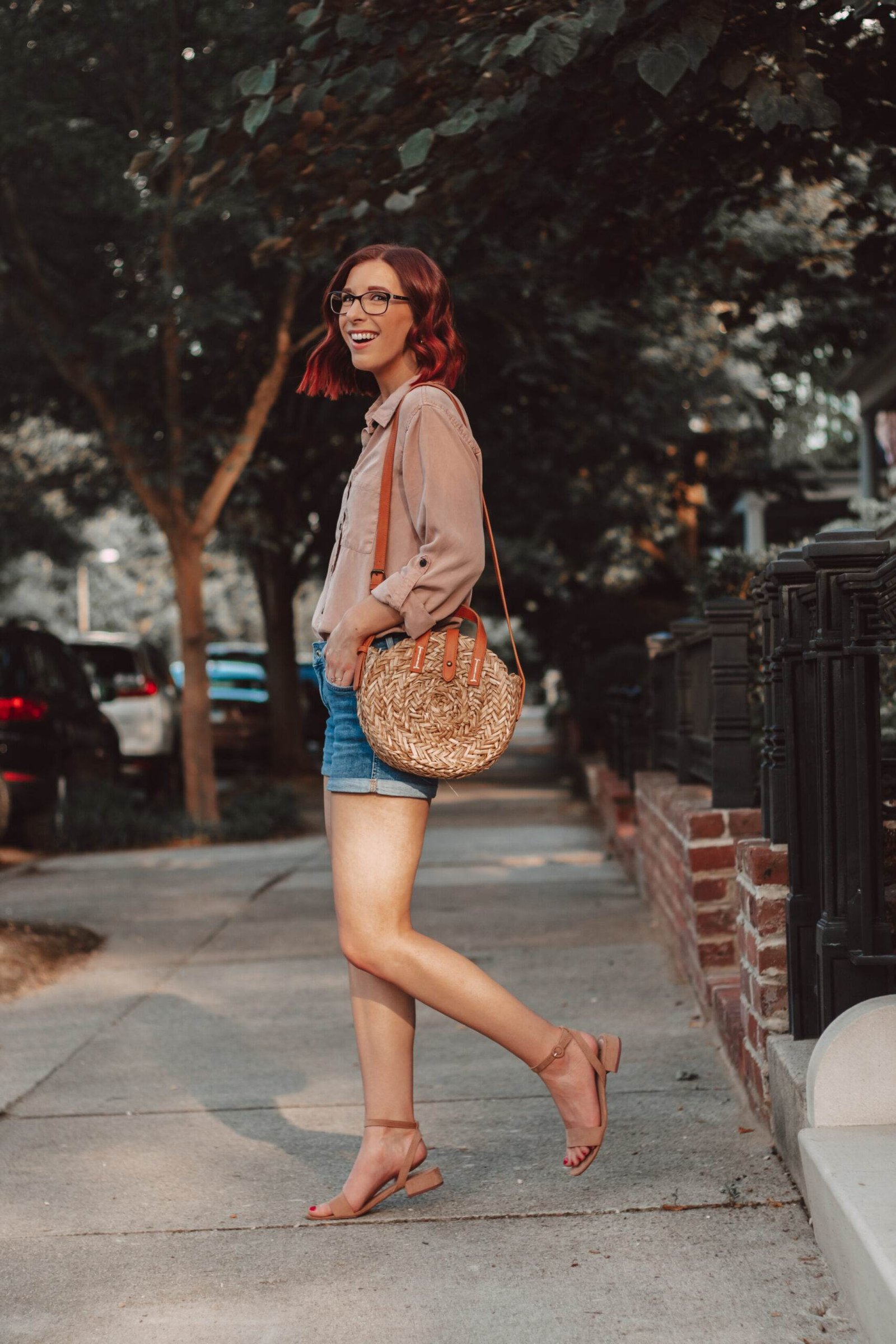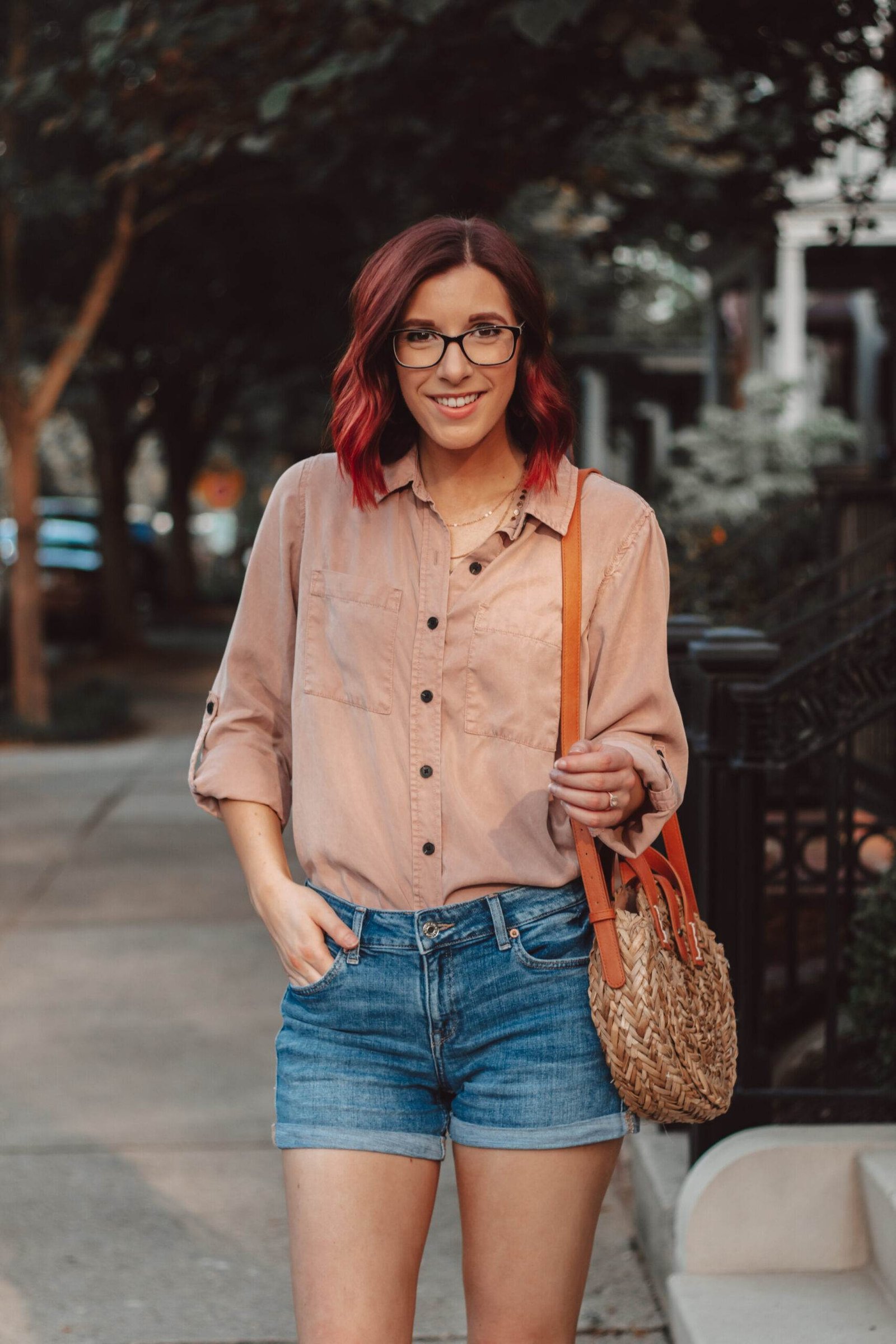 Is this the kind of easy, breezy summer outfit you'd wear?
---
pin for later