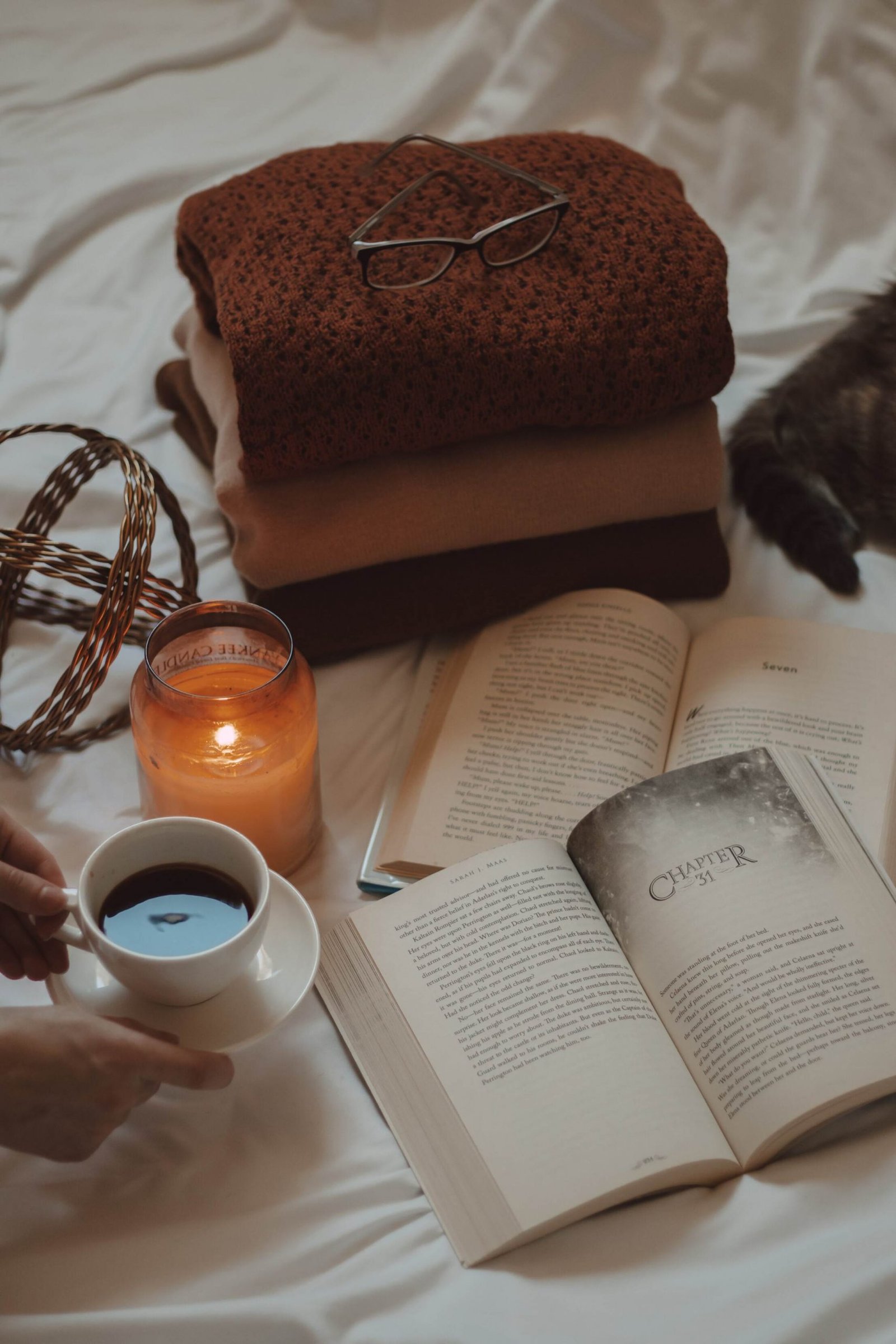 I experienced my first reading slump ever in the month of July.
Up until this point, I had somewhat scoffed at the idea of a reading slump? Not feeling like reading? I could never! Oh, but apparently I could. And I did. It was no fun to pick up a book and have zero desire to read through it, and halfway through the month, I realized that the reason behind my slump was the books themselves.
Instead of getting frustrated and trying to grapple for every book on my shelf, I picked very strategically. I strayed from my scheduled TBR list for the month, and read what felt the most natural and enjoyable for me! This helped a ton, and by the end of the month, I still ended up surpassing my reading goal. I didn't push myself too hard, and thankfully, once I passed my slump, the rest of the books I read were super enjoyable (all of my five-star reads were the ones that helped me get through this dumb slump)!
---
shop the books

The 11 Books I Read in July
If you're interested in reading my reviews as they go live, follow my Goodreads account, and take a look at my bookstagram – where I'll share reviews on stories and on my feed!
Goodreads Synopsis:
He will be destruction of the crown and the ruination of the throne. Power is much easier to acquire than it is to hold onto. Jude learned this lesson when she released her control over the wicked king, Cardan, in exchange for immeasurable power. Now as the exiled mortal Queen of Faerie, Jude is powerless and left reeling from Cardan's betrayal. She bides her time determined to reclaim everything he took from her. Opportunity arrives in the form of her deceptive twin sister, Taryn, whose mortal life is in peril. Jude must risk venturing back into the treacherous Faerie Court, and confront her lingering feelings for Cardan, if she wishes to save her sister. But Elfhame is not as she left it. War is brewing. As Jude slips deep within enemy lines she becomes ensnared in the conflict's bloody politics. And, when a dormant yet powerful curse is unleashed, panic spreads throughout the land, forcing her to choose between her ambition and her humanity…
rating: ★★★★☆
** spoiler alert ** What a finale! I feel as though my reactions to this book were entirely different than the previous two. I like to say I'm incredibly picky with my faerietales because they're my favorite fantasy sub-genre. The Folk of the Air trilogy as a whole is something that I now wholeheartedly appreciate. While the first book felt boring and repetitive, the second book captured my attention, and this third book wowed me! All the loose ends were wrapped up. I didn't feel as though there were plot holes or missing details. From Jude and Carden's relationship, to the Bomb/Roach/Ghost trio, to Nicasia and the Undersea, and even to Vivi and Heather – everything settled into place. I'll admit the plot felt predictable to me, and I wasn't necessarily hanging on the edge of my seat, because I assumed everything that would happen next, which is my reasoning for 4 stars. All-in-all, it was an enjoyable end to this series!
Goodreads Synopsis:
Lottie just knows that her boyfriend is going to propose, but then his big question involves a trip abroad — not a trip down the aisle. Completely crushed, Lottie reconnects with an old flame, and they decide to take drastic action. No dates, no moving in together, they'll just get married . . . right now. Her sister, Fliss, thinks Lottie is making a terrible mistake, and will do anything to stop her. But Lottie is determined to say "I do," for better, or for worse
rating: ★★★★☆
Kinsella does it again, friends. Her way around whimsical romantic comedies is like no other. This book was exactly what I needed it to be: cheesy, predictable, and fun. It was the most "scandalous" of all the books I've read by the author, but I honestly enjoyed how it played out. Keeping the new bride and groom from having sex for days on end became absolutely hilarious, if not a little frustrating even as a reader! Overall, I quite enjoyed the story and how it concluded. It would definitely be an excellent beach read!
Goodreads Synopsis:
At thirty-three, Andrea Tang is living the dream: she has a successful career as a lawyer, a posh condo, and a clutch of fun-loving friends who are always in the know about Singapore's hottest clubs and restaurants. All she has to do is make partner at her law firm and she will have achieved everything she (and her mother) has ever worked for. So what if she's poised to be the last unmarried member of her generation of the Tang clan? She doesn't need a man to feel fulfilled, no matter what her meddling relatives have to say about it. But for a dutiful Chinese-Malaysian daughter, the weight of familial expectations is hard to ignore. And so are the men life keeps throwing in Andrea's path. Men like Suresh Aditparan, her annoyingly attractive rival for partner and the last man she should be spending time with, and Eric Deng, a wealthy entrepreneur whose vision for their future is more lavish than she could have imagined. With her workplace competition growing ever more intense, her friends bringing dramas of their own to her door, and her family scrutinizing her every romantic prospect, Andrea finds herself stretched to the breaking point. And she can't help but wonder: In the endless tug-of-war between pleasing others and pleasing herself, is there room for everyone to win?
rating: ★★★☆☆
Initial thoughts when beginning the book: "Wow, this is basically Crazy Rich Asians." Final thoughts when finishing the book: "Wow, that was basically Crazy Rich Asians." Okay, hear me out – I ADORE Crazy Rich Asians, and I even wanted more books in the series. I was excited to read another book that had similar tones. Set in Singapore, tons of rich people, catty relationships, dramatic romances, sex, revenge, the works. I enjoyed each and every one of those elements in Last Tang Standing – and if I hadn't read CRA, this book would've gotten five stars from me. It was quirky and upbeat and interesting. It just felt… already done. The actual plot itself wasn't identical to CRA, but the themes were just SO alike, it almost felt as though it was copied. That is really the only thing keeping me from giving absolute raves all around. I feel torn, ya know?
Goodreads Synopsis:
Ketterdam: a bustling hub of international trade where anything can be had for the right price—and no one knows that better than criminal prodigy Kaz Brekker. Kaz is offered a chance at a deadly heist that could make him rich beyond his wildest dreams. But he can't pull it off alone. . . . A convict with a thirst for revenge. A sharpshooter who can't walk away from a wager. A runaway with a privileged past. A spy known as the Wraith. A Heartrender using her magic to survive the slums. A thief with a gift for unlikely escapes. Kaz's crew is the only thing that might stand between the world and destruction—if they don't kill each other first.
rating: ★★★☆☆
I love a good heist story. Oceans 11, Now You See Me, Tower Heist, etc. However, one of the things that differentiates a movie from a book is that when you're watching the backstory, you're entertained. You get to see the whole plan come to fruition. All those tiny details that would seem inconsequential in a book are way more thrilling to view. I had to keep reminding myself of this while reading Six of Crows. I think, had it been a movie, I would've been truly entertained. The concept was brilliant and the characters were really intriguing. I just wished it was a little more fast-paced. I found myself getting sleepy each time I sat down to read, and it wasn't because of a lack of interest, but because it wasn't quick enough to keep my attention. Apparently I also did things backwards, because you're supposed to start with Shadow and Bone and read that trilogy before reading the Six of Crows trilogy. I didn't know that. I think I was missing a decent amount of information from the original books in the Grishaverse. My plan is to now go back and read those before moving on to Crooked Kingdom. Hopefully that will sort things out. If you like a slower read, this will be ideal for you. It's great when you want to take your time and just really dive into a longer, darker novel. If you're like me though, you may want to choose something that's a bit snappier.
Goodreads Synopsis:
Eileen is sick of being 79. Leena's tired of life in her twenties. Maybe it's time they swapped places… When overachiever Leena Cotton is ordered to take a two-month sabbatical after blowing a big presentation at work, she escapes to her grandmother Eileen's house for some overdue rest. Eileen is newly single and about to turn eighty. She'd like a second chance at love, but her tiny Yorkshire village doesn't offer many eligible gentlemen. Once Leena learns of Eileen's romantic predicament, she proposes a solution: a two-month swap. Eileen can live in London and look for love. Meanwhile Leena will look after everything in rural Yorkshire. But with gossiping neighbours and difficult family dynamics to navigate up north, and trendy London flatmates and online dating to contend with in the city, stepping into one another's shoes proves more difficult than either of them expected. Leena learns that a long-distance relationship isn't as romantic as she hoped it would be, and then there is the annoyingly perfect – and distractingly handsome – school teacher, who keeps showing up to outdo her efforts to impress the local villagers. Back in London, Eileen is a huge hit with her new neighbours, but is her perfect match nearer home than she first thought?
rating: ★★★★★
** audio-ARC provided by Net Galley ** I'm currently wiping tears from my eyes as I finish up this book. What an emotional ending! However, it would be silly of me to begin at the end, so let me head back to the opening of The Switch: We meet a tired, burnt-out Leena Cotton, as she struggles to meet work expectations and experiences panic attacks due to the stress of living in high-stakes London and constantly being on-the-go since her sister's death. In sweet, rural Yorkshire, Leena's grandmother, Eileen, is feeling stagnant in her later years, after a nasty divorce. She wants love and passion and something more than what she currently has. They decide to swap lives. Not "Freaky Friday"-style, but truly move into each other's homes and even switch mobile phones. Leena is tossed into the quirky neighborhood watch, and I found myself bubbling over with laughter as she dealt with her grandmother's cranky, elderly friends. I also cackled many times as Eileen tried to dive into online dating and figuring out a smartphone. There were comical mishaps aplenty. However, the real reason this book hooked me was because of the emotion. Yes, there's a beautiful, loving bond between grandmother and granddaughter. However, a lot of that strength is tied to their loss of Carla, Leena's sister, and the difficulty Leena has relating with her mother, Marian. O'Leary did an incredible job depicting life after loss, the mess of family relationships, truly working through grief, and more. I found myself tearing up more than once, and was really impacted by how well these themes were handled. Nothing felt sugar-coated. There were also the fantastic romantic elements that had me squealing for joy, but I didn't feel like they completely ruled this book, which I actually ended up appreciating more than expected. There was some appropriate cheesiness, but overall, this book was like a warm mug of coffee: comforting and energizing. It made me want to hug my mom and move to the country. Props to O'Leary for knocking another one out of the park!
Goodreads Synopsis:
Where do you see yourself in five years? When Type-A Manhattan lawyer Dannie Cohan is asked this question at the most important interview of her career, she has a meticulously crafted answer at the ready. Later, after nailing her interview and accepting her boyfriend's marriage proposal, Dannie goes to sleep knowing she is right on track to achieve her five-year plan. But when she wakes up, she's suddenly in a different apartment, with a different ring on her finger, and beside a very different man. The television news is on in the background, and she can just make out the scrolling date. It's the same night—December 15—but 2025, five years in the future. After a very intense, shocking hour, Dannie wakes again, at the brink of midnight, back in 2020. She can't shake what has happened. It certainly felt much more than merely a dream, but she isn't the kind of person who believes in visions. That nonsense is only charming coming from free-spirited types, like her lifelong best friend, Bella. Determined to ignore the odd experience, she files it away in the back of her mind. That is, until four-and-a-half years later, when by chance Dannie meets the very same man from her long-ago vision. Brimming with joy and heartbreak, In Five Years is an unforgettable love story that reminds us of the power of loyalty, friendship, and the unpredictable nature of destiny.
rating: ★★★★★
I shocked myself, finishing this book so quickly – but once I began, I couldn't put it down. In Five Years totally surprised me. The story wasn't anything like I expected it to be. When it started out with a fancy proposal and a somewhat sexy dream of what the future could hold, I wasn't sure whether to expect magical realism or a totally predictable and cheesy romance plot. In my opinion, it was neither. Rather than focusing primarily on Dannie's romantic relationships, it morphed into a beautiful platonic love story – with her childhood best friend, Bella. There was so much depth throughout the plot – from Bella's diagnosis to the DUMBO apartment, to the wedding planning, and more. This book continued to surprise me in the best ways possible. "I saw what was coming, but I did not see what it would mean." This quote really sums up the content in this book. Grief entwined with love, from the past – and into the future. This story was excellently written and poignant.
Goodreads Synopsis:
The first rule of book club: You don't talk about book club. Nashville Legends second baseman Gavin Scott's marriage is in major league trouble. He's recently discovered a humiliating secret: his wife Thea has always faked the Big O. When he loses his cool at the revelation, it's the final straw on their already strained relationship. Thea asks for a divorce, and Gavin realizes he's let his pride and fear get the better of him. Welcome to the Bromance Book Club. Distraught and desperate, Gavin finds help from an unlikely source: a secret romance book club made up of Nashville's top alpha men. With the help of their current read, a steamy Regency titled Courting the Countess, the guys coach Gavin on saving his marriage. But it'll take a lot more than flowery words and grand gestures for this hapless Romeo to find his inner hero and win back the trust of his wife.
rating: ★★★★★
This book has done what few rom-com books have done before: it told the story primarily from the male lead's perspective. I was pleasantly surprised by the how much I enjoyed this. I think I expected more raunch (there was plenty of it, but it didn't show up until much later than "usual" for a book like this) and for it to be way too cheesy. Instead, it was hilarious, witty, and even insightful. I leaned over at one point while reading to tell my husband, "maybe you should read this too." The concept of a grown man joining a book club full of his baseball teammates to read romance novels in hopes to save his marriage was truly brilliant. It had me cracking up on plenty of occasions, and the totally feminist quotes from his peers were excellent too. Very well-done!
Goodreads Synopsis:
The land of Valeis was once home for all Drishti – folk with the ability to control people. Since Isla became Queen, she used her power to create an army so loyal, it would burn down villages to seek out the last Drishti alive. For years, the kingdom has been riddled with a faint memory of what life used to be, replaced by cruelty and deception. Ashen Shadows is a story of three young women and their journey to end the Queen's treacherous reign: a Drishti who has been hiding all her life, a common thief who has always served her own purpose, a princess who has never disobeyed her mother. And it all begins with a letter from someone who knows the whole story…
rating: ★★★★★
I am all about a powerful female lead, and this book had THREE of them! The moment I finished this fantasy novel, I wanted to read it over again, just to find all the hidden messages I may have missed the first time around. It was beautiful and haunting, with a great plot twist towards the end. There's action, romance, magic, and MORE! Something for everyone to enjoy. Do yourself a favor and pick up this novel to support a self-published author + dive into a fantastic new world!
Scythe by Neal Shusterman
Goodreads Synopsis:
Thou shalt kill. A world with no hunger, no disease, no war, no misery. Humanity has conquered all those things, and has even conquered death. Now scythes are the only ones who can end life—and they are commanded to do so, in order to keep the size of the population under control. Citra and Rowan are chosen to apprentice to a scythe—a role that neither wants. These teens must master the "art" of taking life, knowing that the consequence of failure could mean losing their own.
rating: ★★★★★
In the past, I've found it challenging to connect with dystopian stories, or find them exhilarating rather than depressing. However, that was certainly not the case with Scythe. I experienced my first reading slump of my entire life during the month of July. None of the fantasy/sci-fi books I read were resonating with me, and that was really disheartening, considering those are my go-to genres. When I picked up Scythe, I worried that I would deal with the same thing all over again. However, after a few chapters, I realized I was SO intrigued by the chemistry between Citra and Rowan, the teachings of Scythe Faraday, and even the tales told about the mass gleanings and beyond. The story picked up really quickly, and I found myself 100% HOOKED. There wasn't just one major plot twist – there were several – and I loved it. A few of them I sort of saw coming, but there were moments that had my jaw dropping straight to the floor. Every second of this book kept me on my toes, and I can't WAIT to read Thunderhead next!
Goodreads Synopsis:
Braden Mack thinks reading romance novels makes him an expert in love, but he'll soon discover that real life is better than fiction. Liv Papandreas has a dream job as a sous chef at Nashville's hottest restaurant. Too bad the celebrity chef owner is less than charming behind kitchen doors. After she catches him harassing a young hostess, she confronts him and gets fired. Liv vows revenge, but she'll need assistance to take on the powerful chef. Unfortunately, that means turning to Braden Mack. When Liv's blackballed from the restaurant scene, the charismatic nightclub entrepreneur offers to help expose her ex-boss, but she is suspicious of his motives. He'll need to call in reinforcements: the Bromance Book Club. Inspired by the romantic suspense novel they're reading, the book club assists Liv in setting up a sting operation to take down the chef. But they're just as eager to help Mack figure out the way to Liv's heart… even though she's determined to squelch the sparks between them before she gets burned.
rating: ★☆☆☆☆
Oh, how I wanted to love this as much as The Bromance Book Club, but alas, I did not. Not only was it my least favorite trope in the world: enemies to lovers – but it also felt forced throughout the entire story. I was immediately on board with the takedown of Royce (TW // sexual harassment), but then quickly became frustrated with the way Liv was responding to the other women who were victims. Naturally, it all "worked out" in the end, because… happy endings… but it didn't feel real to me. I was also totally turned off by the way Liv completely railed on stuck up, arrogant men the entire time, yet whenever Mack showed any signs of being soft or gentle, she would complain or roast him for being less of a man. Like… pick a stance and stick with it, sista. It was filled with steamy sex scenes – including one that was… PATRIOTIC? Excuse me? No one wants to hear how the rockets glared and bombs burst in air and all that crap, while people are having sex. So weird. Needless to say, this fell beyond flat for me. It was practically inverted. The only saving grace was The Russian. I felt like I was five years old, laughing at fart jokes.
Goodreads Synopsis:
Kell is one of the last Antari—magicians with a rare, coveted ability to travel between parallel Londons; Red, Grey, White, and, once upon a time, Black. Kell was raised in Arnes—Red London—and officially serves the Maresh Empire as an ambassador, traveling between the frequent bloody regime changes in White London and the court of George III in the dullest of Londons, the one without any magic left to see. Unofficially, Kell is a smuggler, servicing people willing to pay for even the smallest glimpses of a world they'll never see. It's a defiant hobby with dangerous consequences, which Kell is now seeing firsthand. After an exchange goes awry, Kell escapes to Grey London and runs into Delilah Bard, a cut-purse with lofty aspirations. She first robs him, then saves him from a deadly enemy, and finally forces Kell to spirit her to another world for a proper adventure. Now perilous magic is afoot, and treachery lurks at every turn. To save all of the worlds, they'll first need to stay alive.
rating: ★★★★★
Where do I even begin with this incredible book? Alright, I gave away my thoughts already by stating that it's incredible, but I seriously can't help it. I fell in love with the story and the multiple Londons so quickly. Not only did this book immediately give us a sneak peek of the fact that there would be trouble from Black London (foreshadowing, anyone?), but it also had Kell stealing my heart in a matter of moments. I've had a hard time picking a "book boyfriend" over the years, but I could definitely give Kell that title now. I loved his ruggedness, his quick-wittedness, and his ability to get out of trouble almost as quickly as he got into it (with a little help from Lila, obviously). And speaking of Lila – she's crazy badass and I love her wild and reckless ways. At first, I found her a bit infuriating, but then I realized that it was her intensity that made me actually enjoy her character. Overall, this book was phenomenal, and I am frantically scrabbling to get my hands on the sequel.
---
Related Posts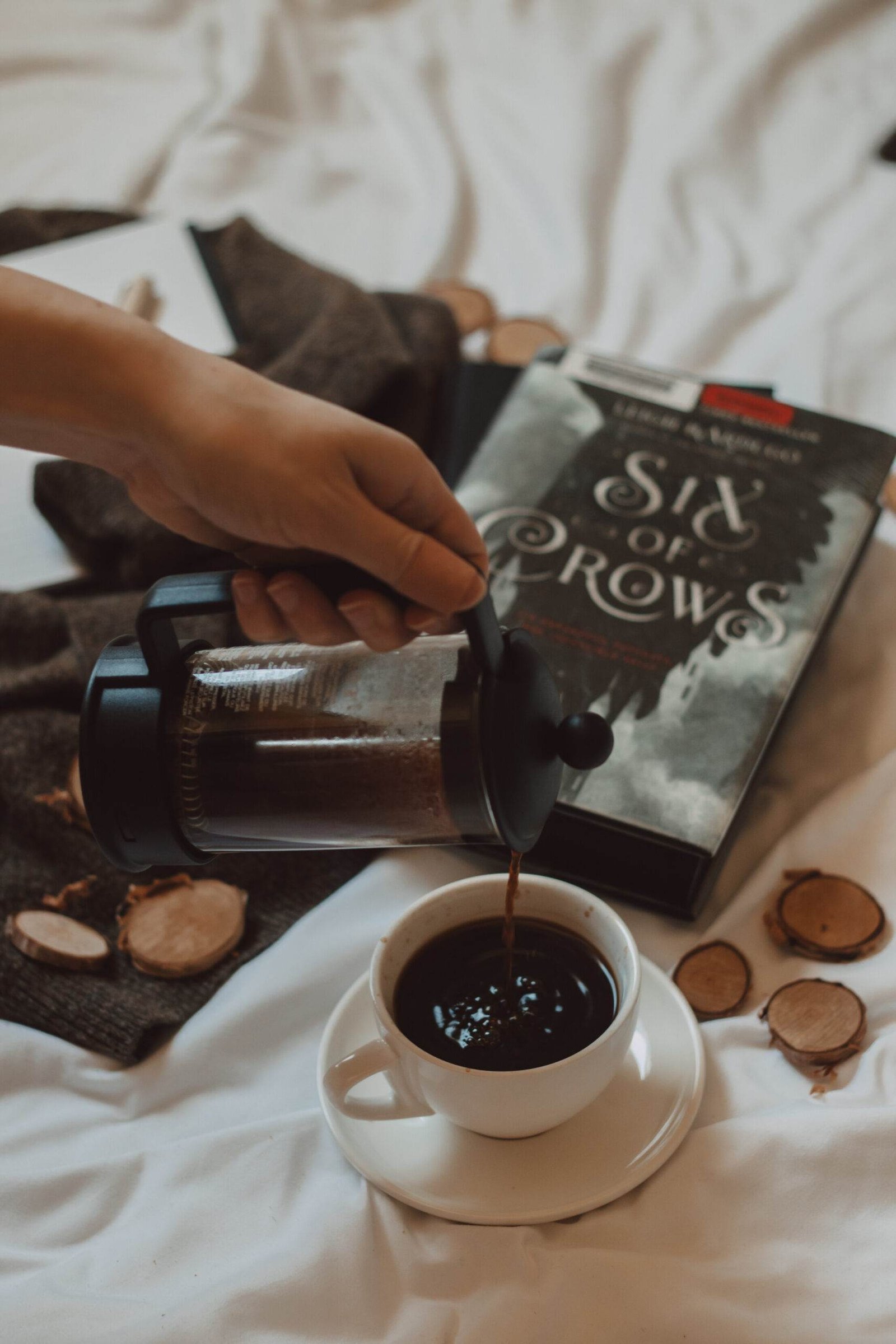 Have you read any of the books I enjoyed in July?
---
Pin for Later