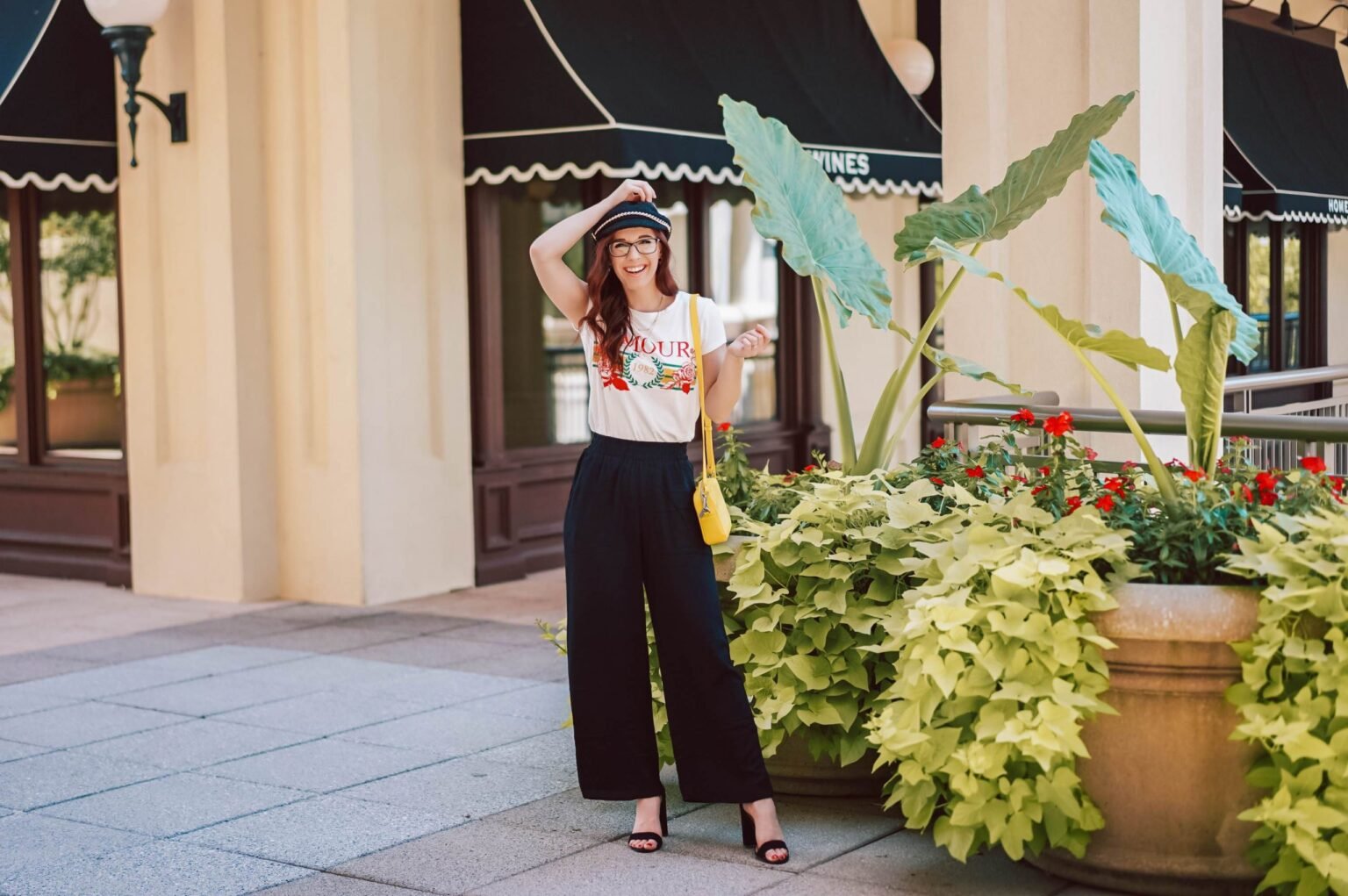 Why yes, you can dress up a graphic tee.
Don't get confused: graphic tees are casual by nature. However, there's an abundance of ways to style them. Casual is just one of the options, but I love dressing up a good ol' graphic tee. This bad boy costs less than $11 and is comfy as can be. The material is soft and flexible, not that harsh t-shirt fabric that is often associated with classic tees.
I used to assume that going into my 20's meant I had to say goodbye to graphic tees and crop tops. Not so. I've just adjusted the style of graphic tees and crop tops as I've gotten older. Since this top is a Gucci dupe, I felt as though it was "stylish" enough to wear with my high-waisted palazzo pants I've literally been living in lately. Keep reading to see more of why I love graphic tees.
---
Outfit Details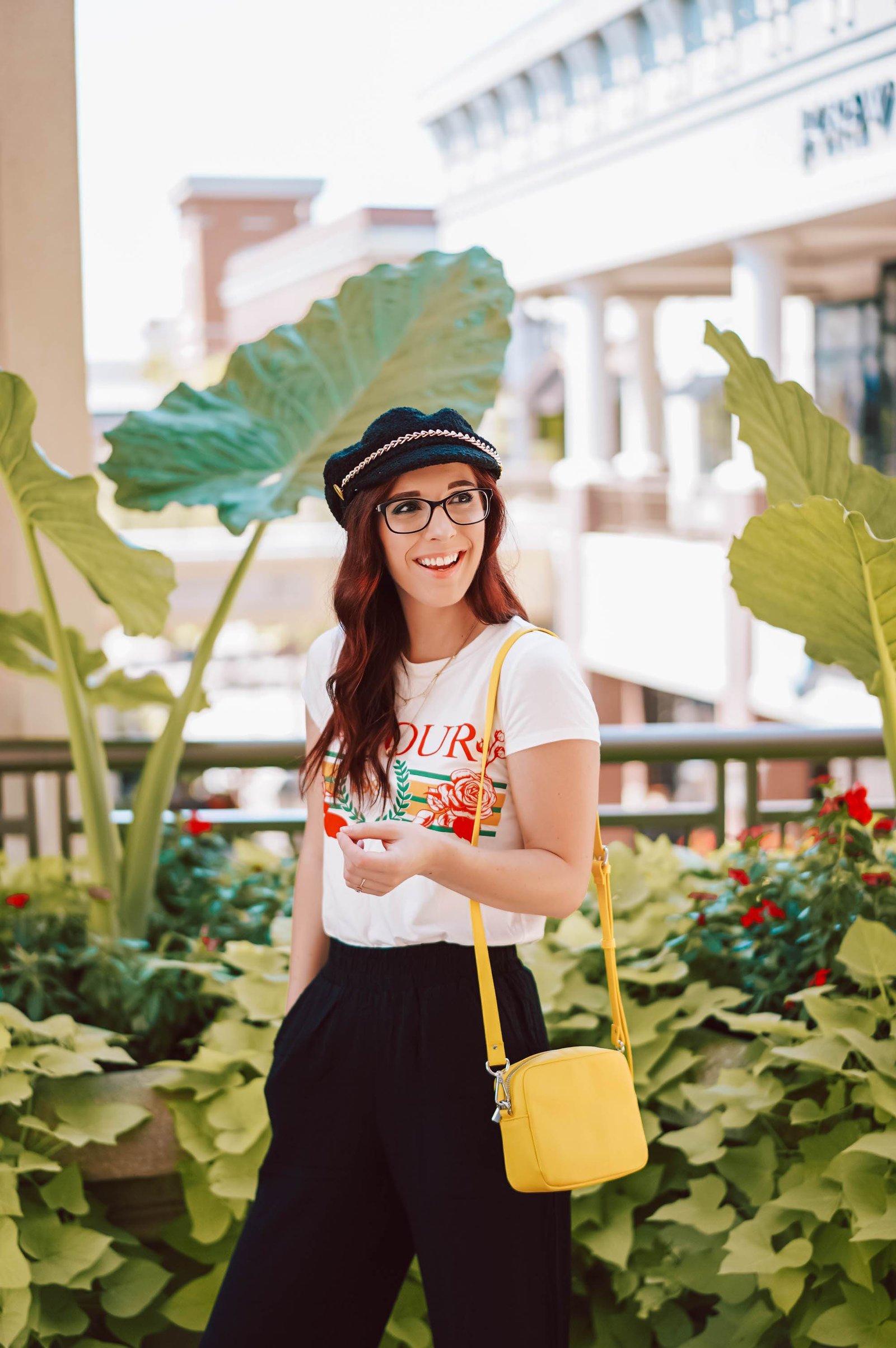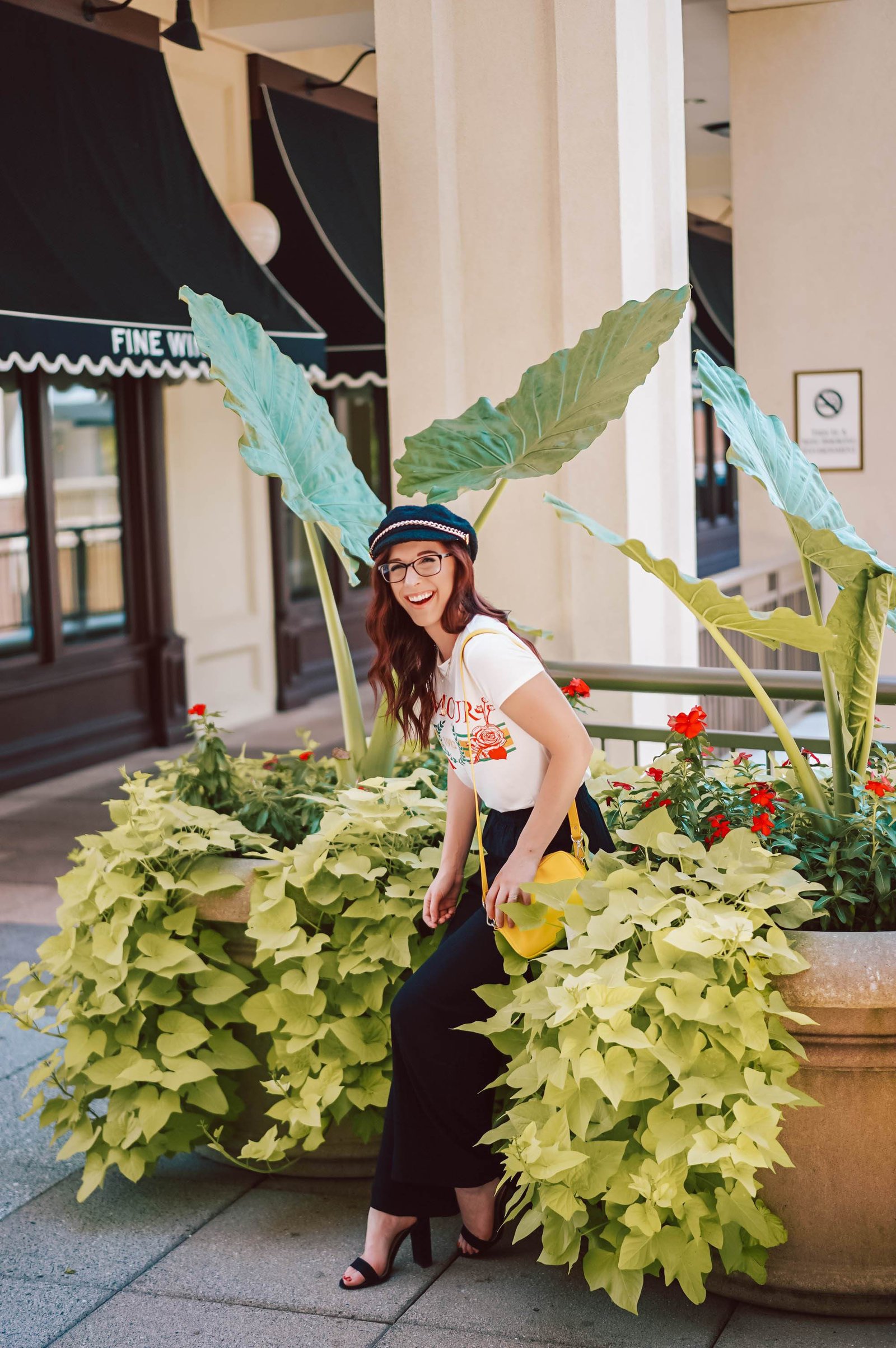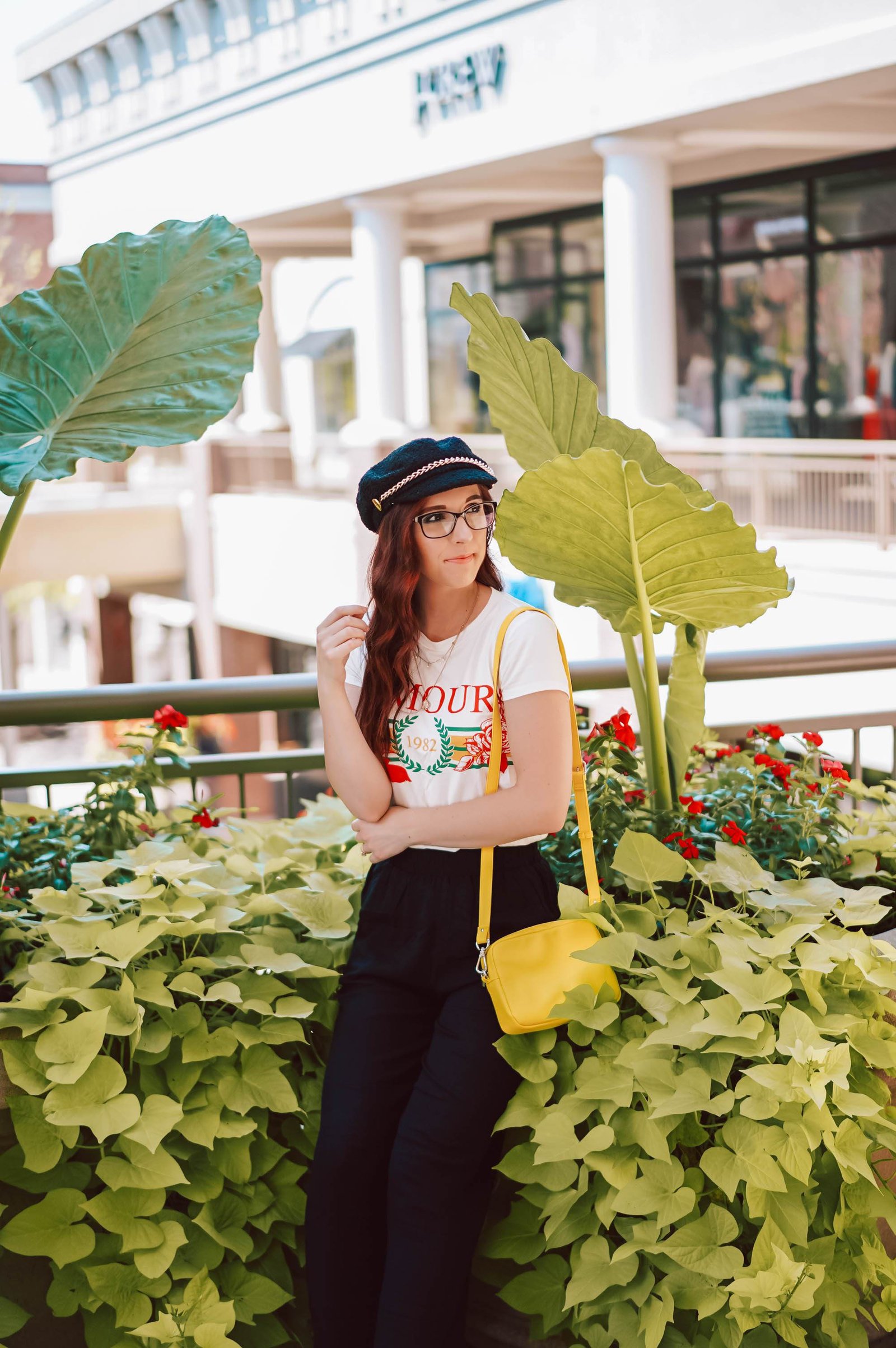 Band and graphic tees were my absolute jam in middle and high school.
Even into my adult years, I find myself reaching over and over for my worn t-shirts with Demi Lovato and MAX on the front. However, for a day of shopping or a date night with my fiancé, I tend to gravitate towards a more fitted and fashionable option. There's something so simplistic and simple about graphic tees, yet they're endlessly versatile. I can wear this top just as well with my "fancy pants" as I can with cutoff shorts and sneakers. You could even pair it with a cute skirt for weekend brunch or a nicer event.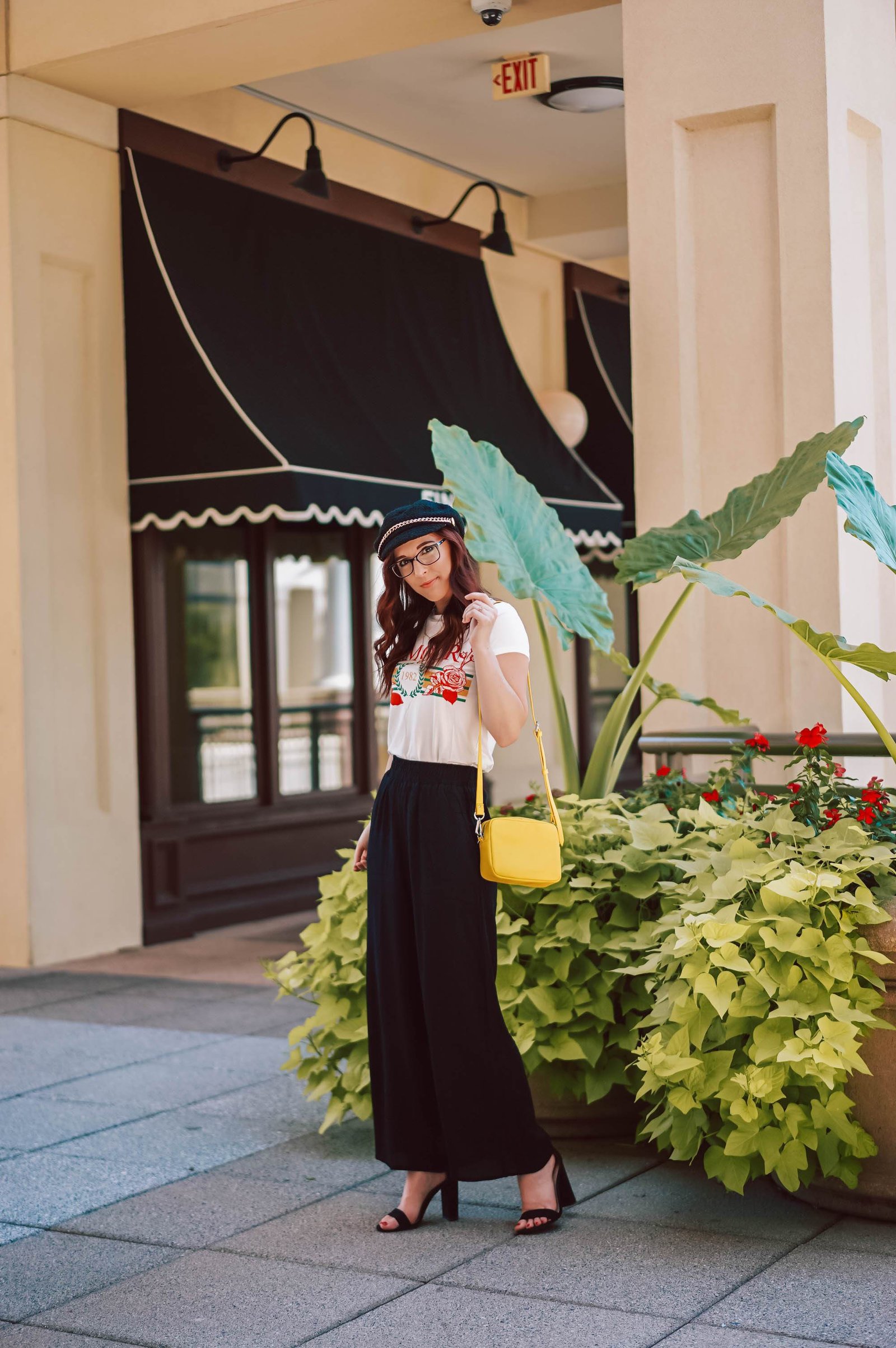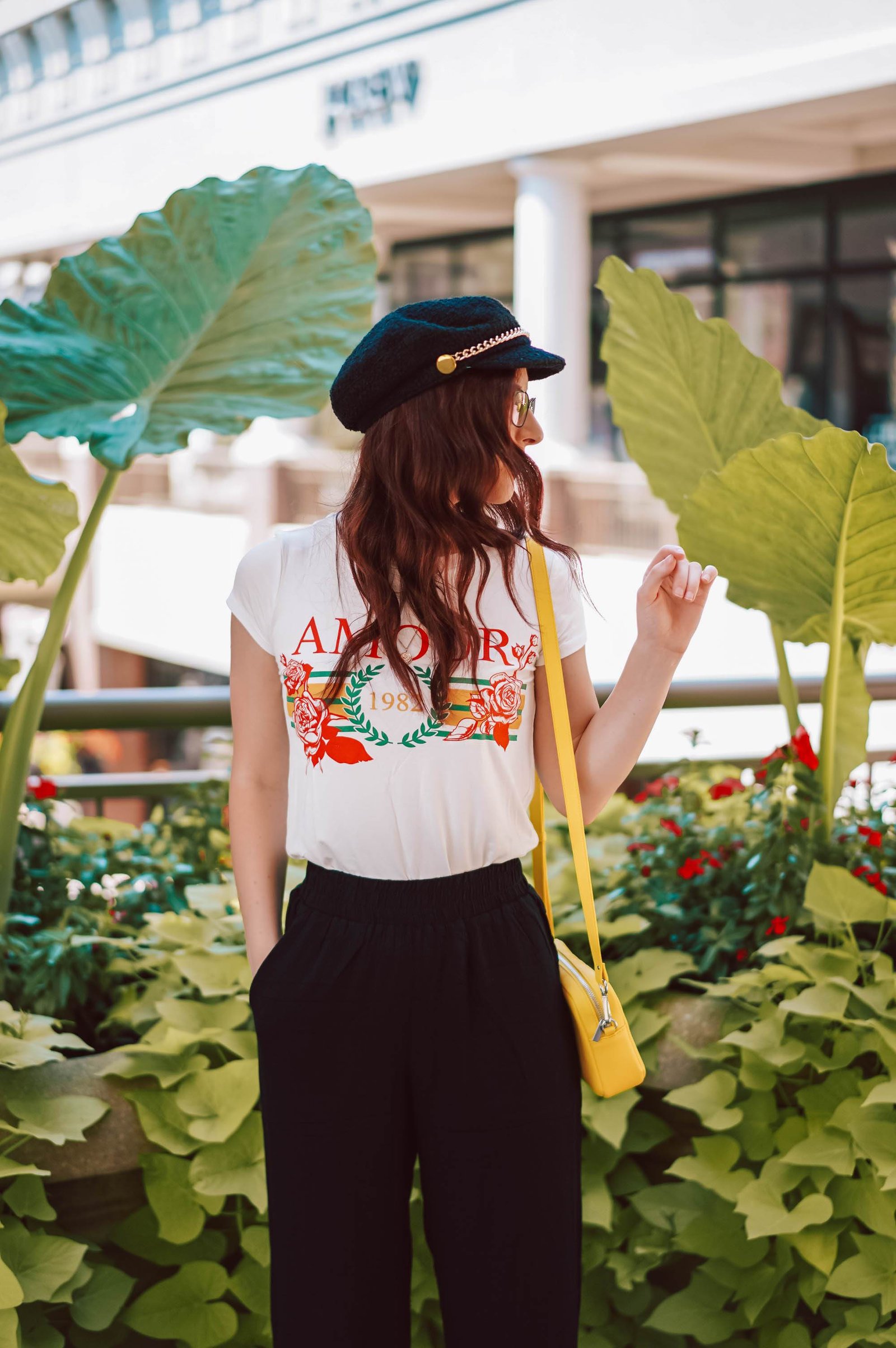 Do you reach for a graphic tee as often as I do?